Cement, mortar and concrete buying guide
Advice on how to mix your own, and 'ready to use' products
At B&Q, we have a wide range of cement and pre-mixed products to choose from. Picking the best product and selecting the right mixing ratio for the job can be a difficult task. To help, we've put together this buyer's guide to cement, mortar and concrete.
In this guide, you will find plenty of useful information about the products. As well as project guidance on their most suitable uses, and advice on recommended mixes.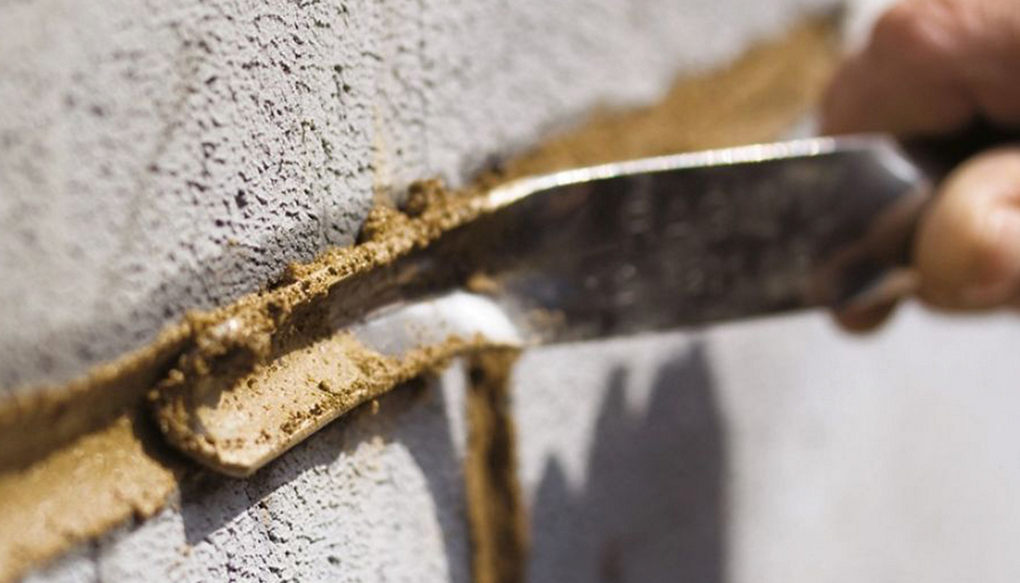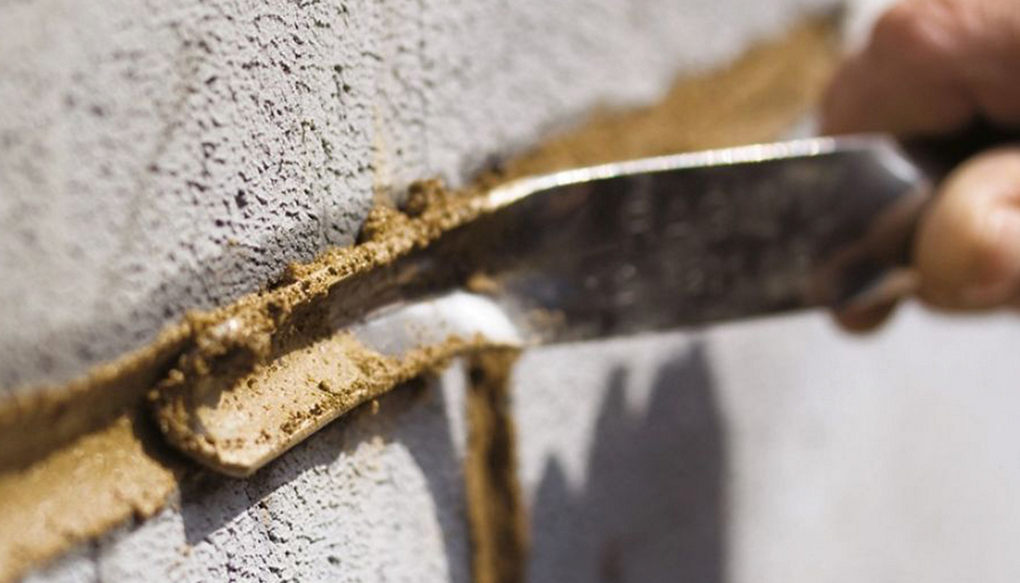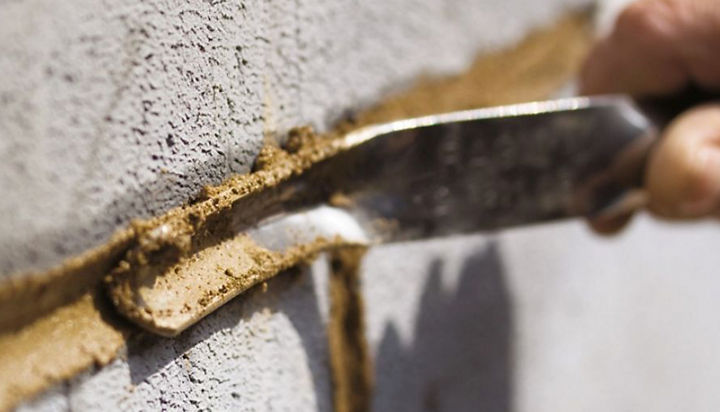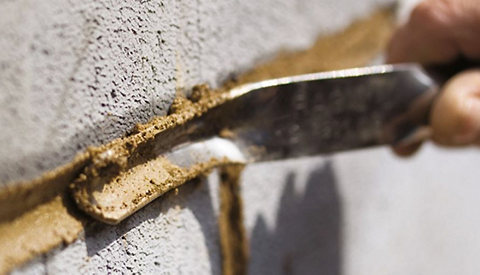 ---
Cement, mortar and concrete are often mentioned as the same thing, which is inaccurate. These terms are in fact three different materials:
Cement is the fine binding powder that holds the other materials together.
Cement has a wide range of uses, and is used to make concrete, mortar, render and screeds. To help you select the right cement for the job, we'll compare our cements later.
Mortar is a mixture of cement and sand (plus water).
Mortar sticks bricks or blocks together in a wall. Render is a thin layer of mortar for coating the exterior of a wall. General-purpose mortars are a mix of builder's sand, cement and water. Plus, either hydrated lime or plasticiser.
Concrete is a mixture of cement, sand and gravel, or other similar coarse material, plus water.
In different proportions, these materials produce concrete of different strengths for different uses. It's important to get the proportions accurate. If there is too much aggregate, you will struggle to produce a satisfactory finish. Too much sand will mean that the mix will be weak, and the elements could damage the finished surface.
To improve the working properties and durability of the concrete and mortar, you can add extra materials. These materials could be lime, plasticiser or other building chemicals.
It's worth noting that you can't use cement alone. You will need to mix the other materials with the cement (in the right ratio) to make your concrete or mortar mix.
Knowing which material will be best for your project, at the correct ratio, is crucial to making your project a success. If you don't want to mix your own, there are a variety of specific pre-mixed concretes and mortars to choose from that provide a simple alternative.
---
Take the stress out of mixing your own blends with our range of pre-mixed mortars, concretes and render. Simply add water. Available in large bags, small bags and tubs to match the requirement size of your project. You also won't be left with excess material to store or dispose of.
The U-Can range makes it even easier to fix those small DIY and repair jobs around the home and garden. The packaging helps you identify the job that it's designed for. Simply mix the contents with water and complete the job.
Check out our quick reference guide of our most popular pre-mixed products. See what projects they are best designed for, and what one bag can complete: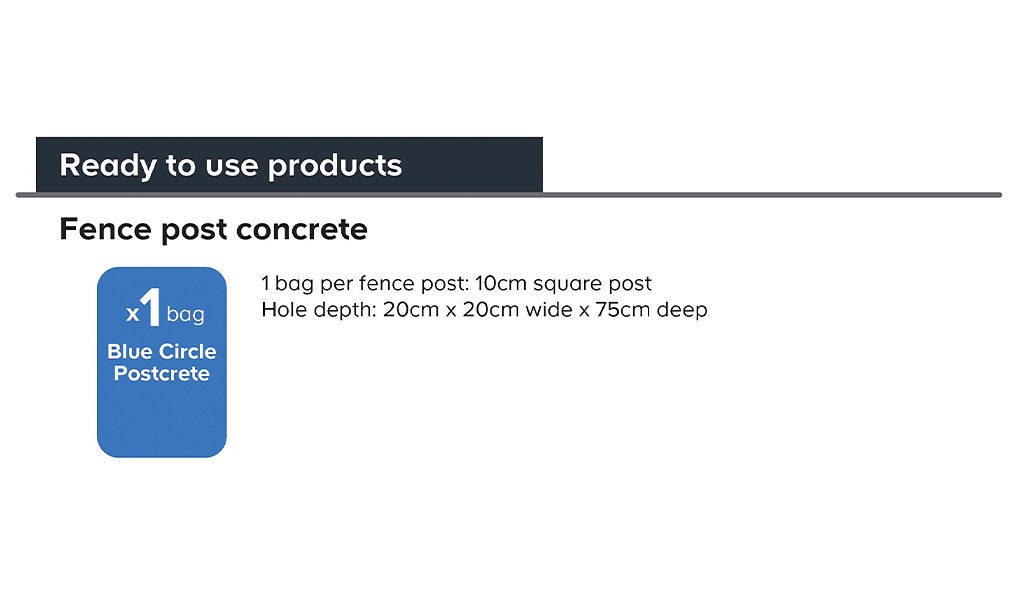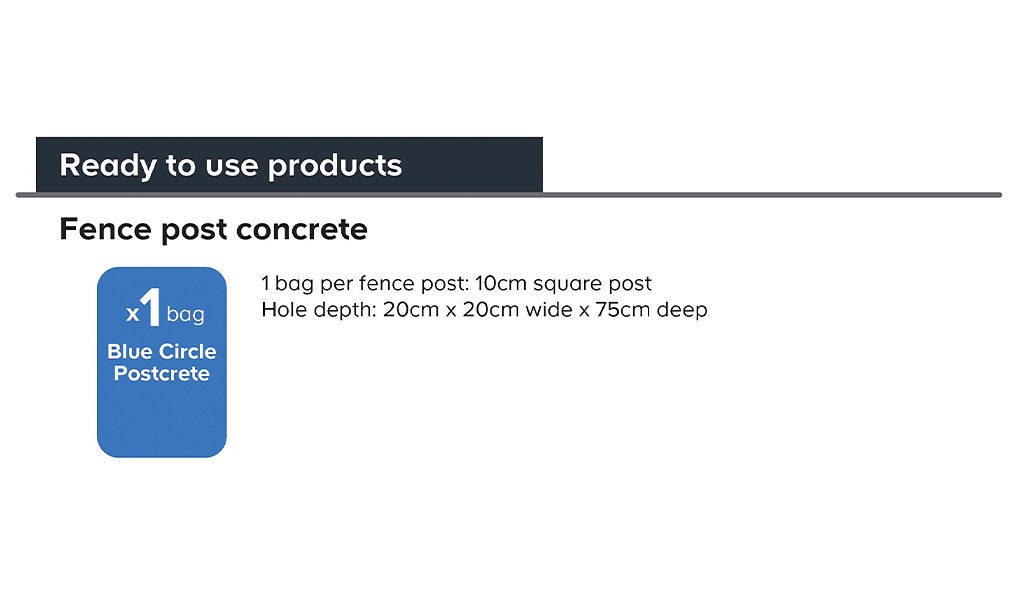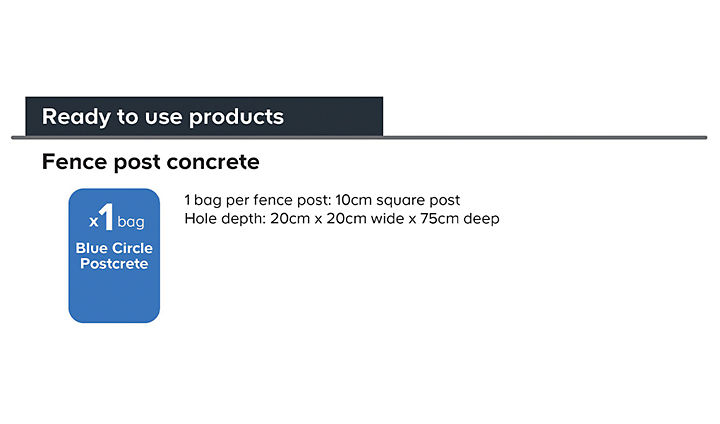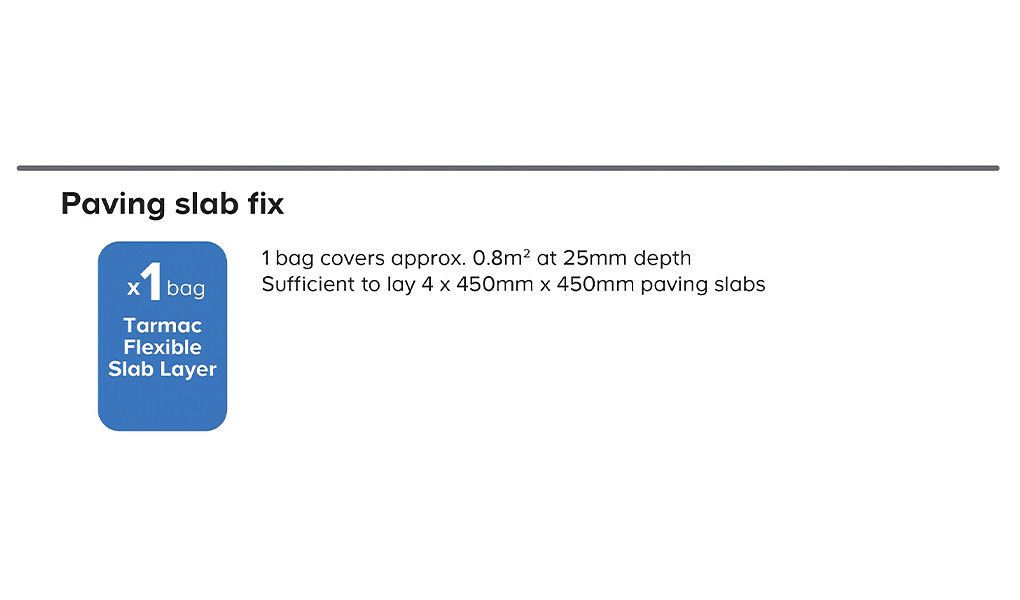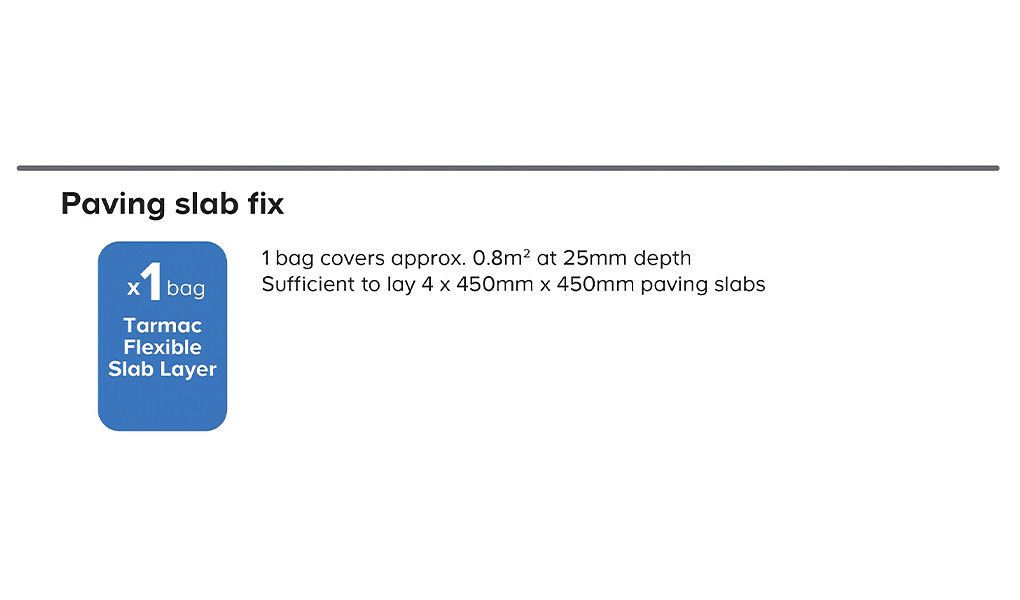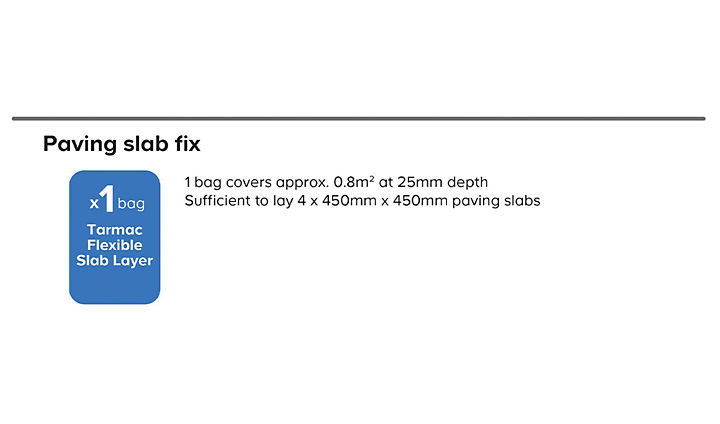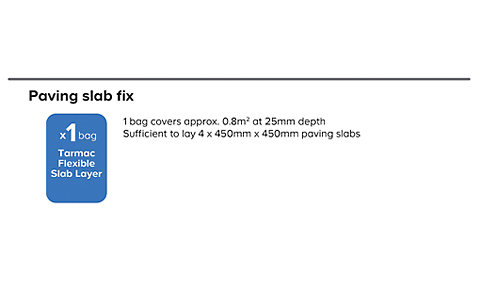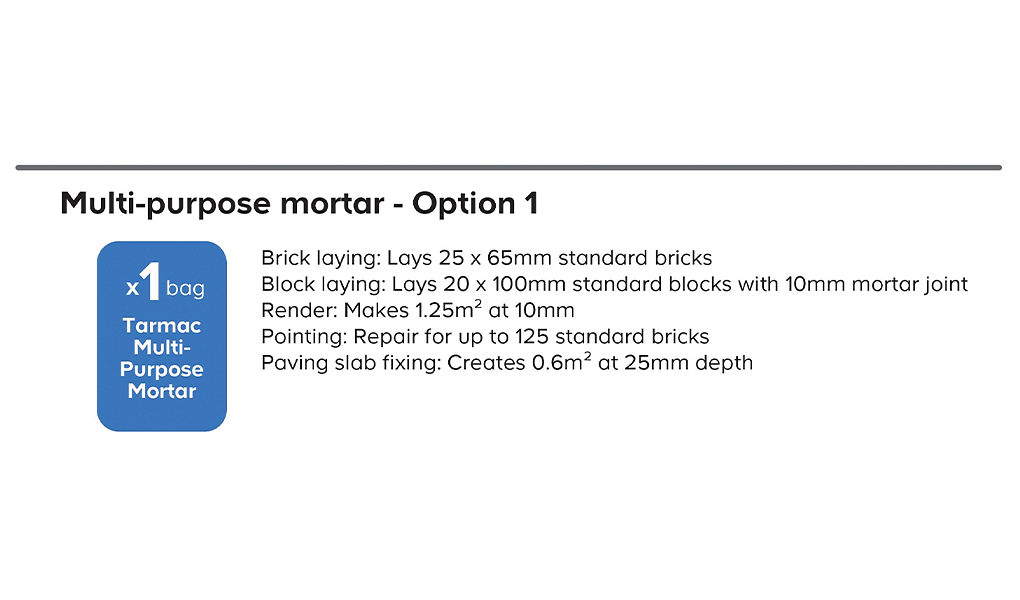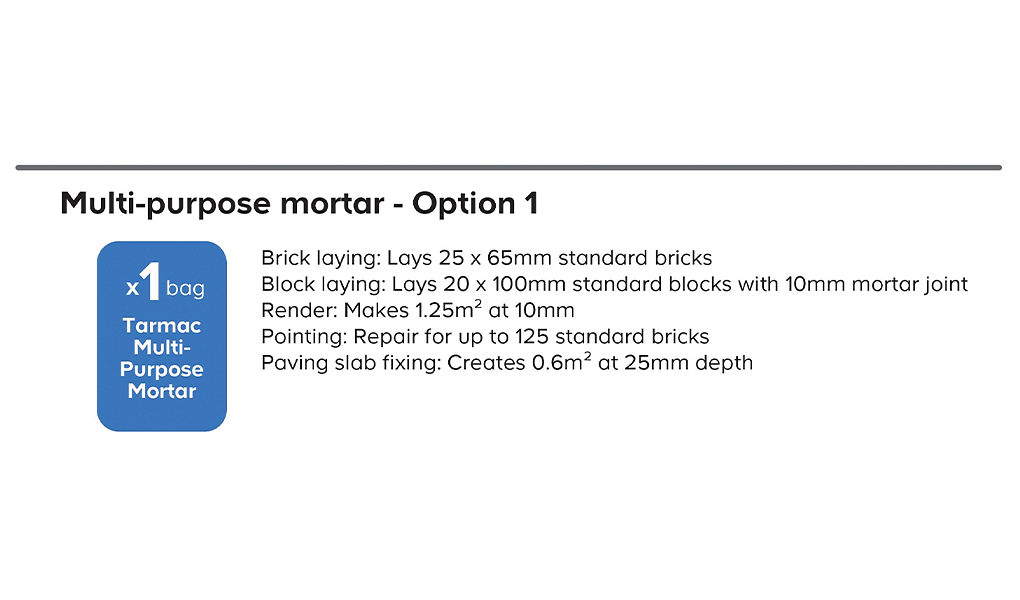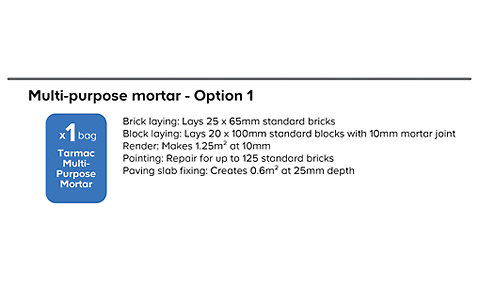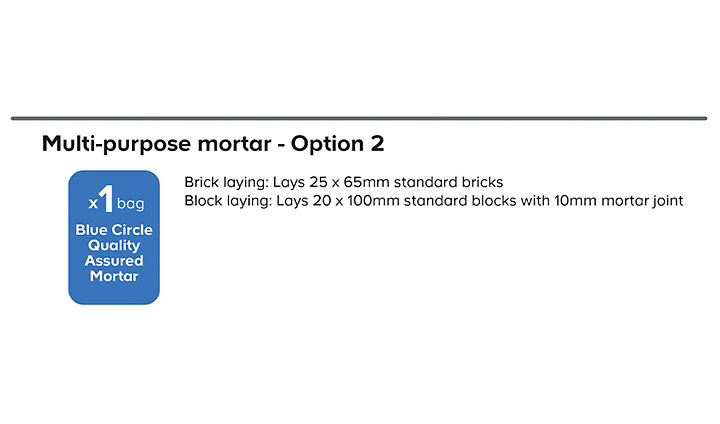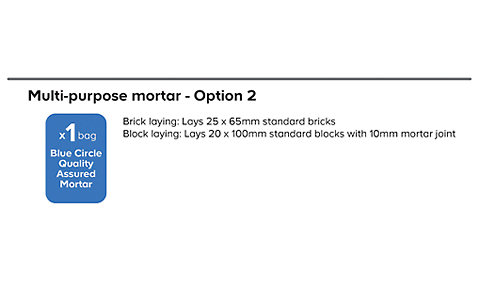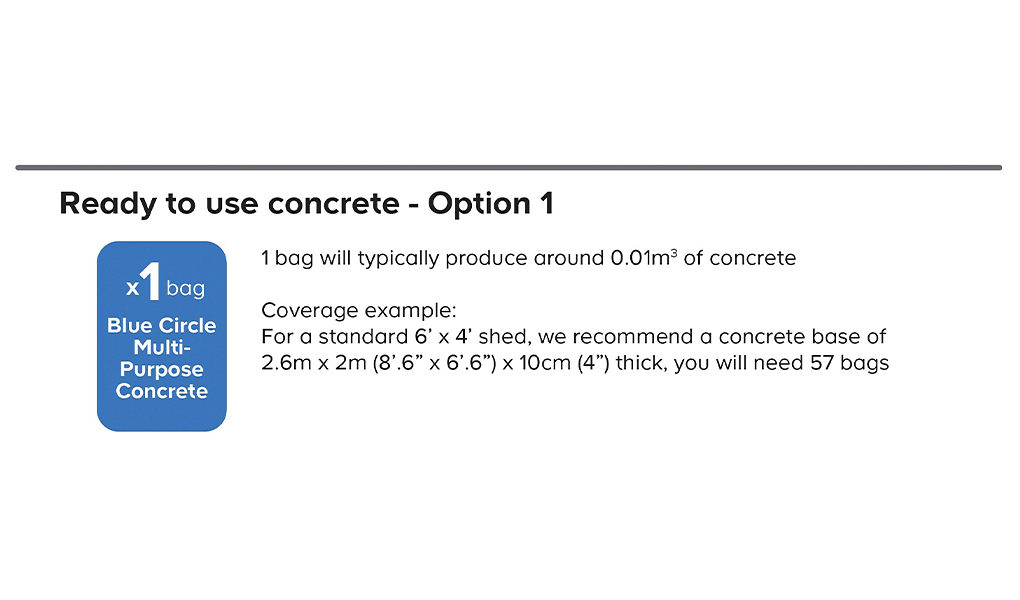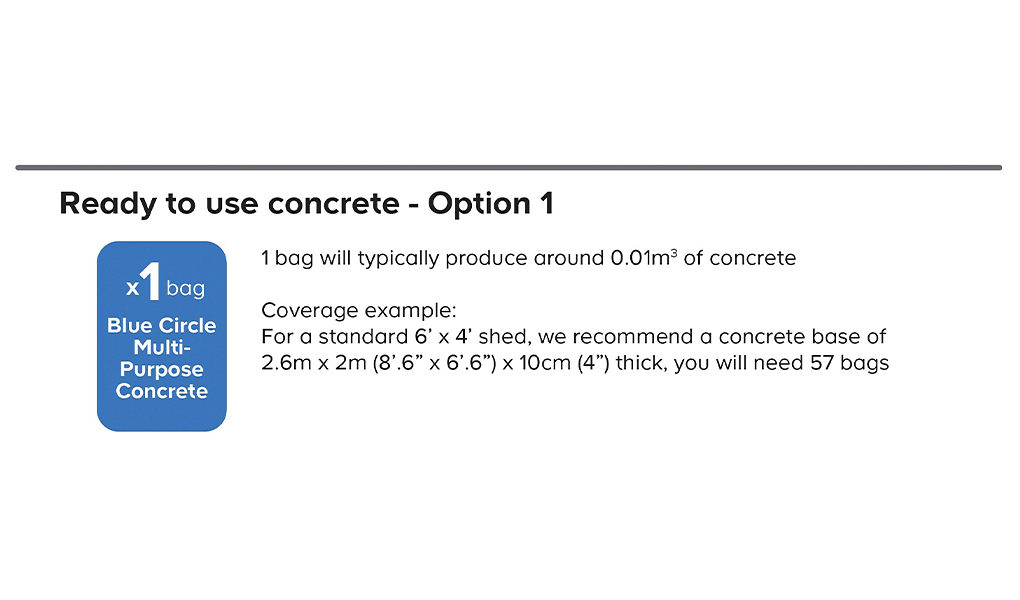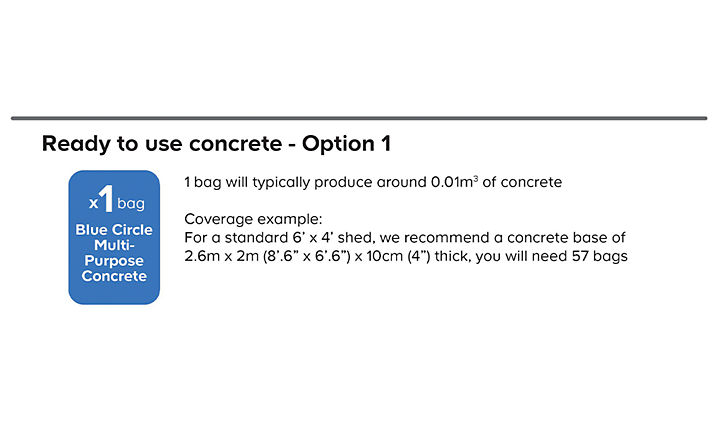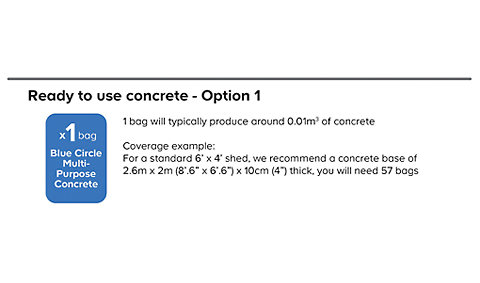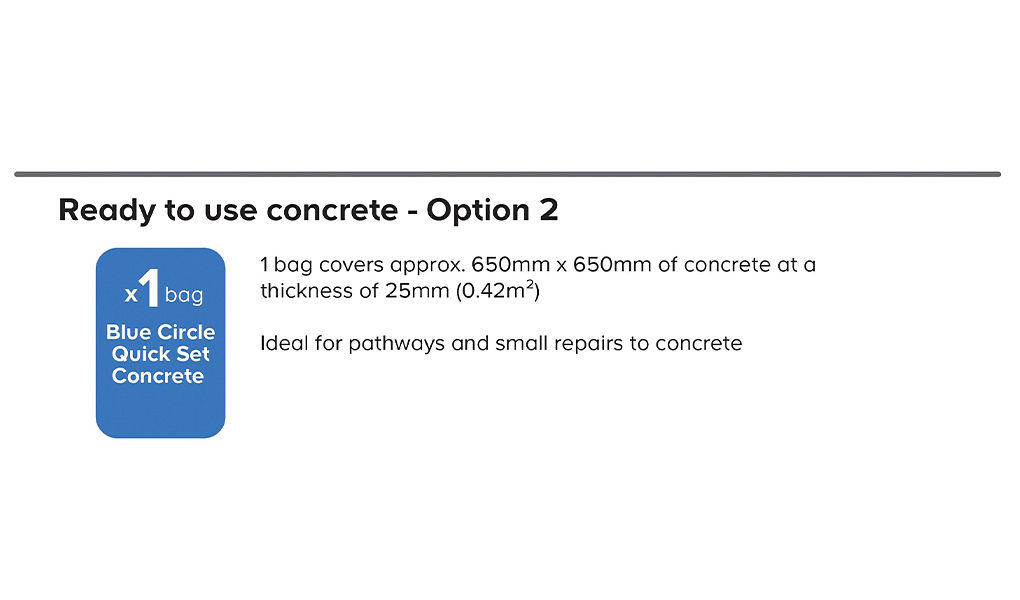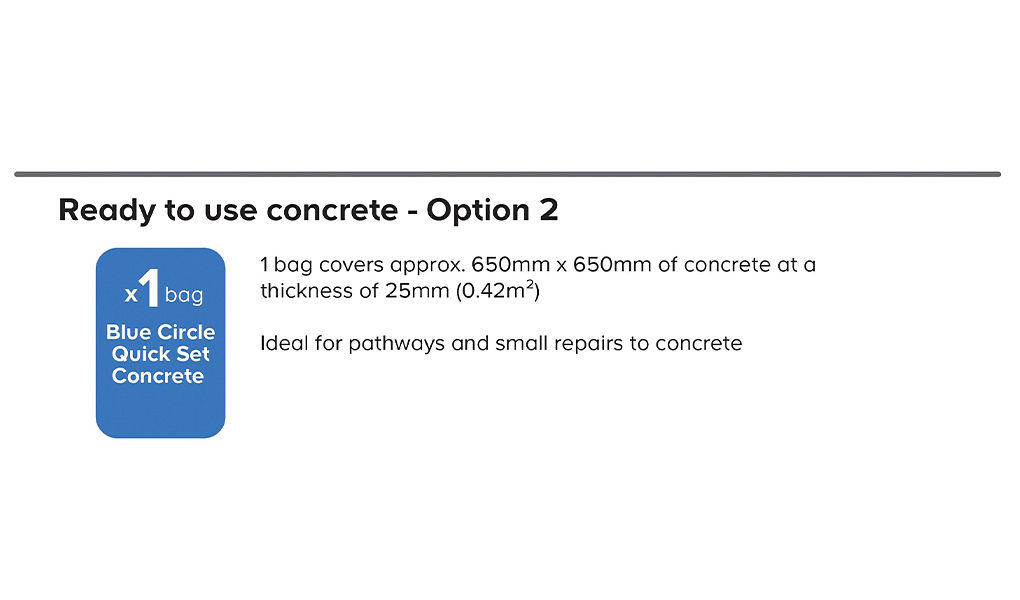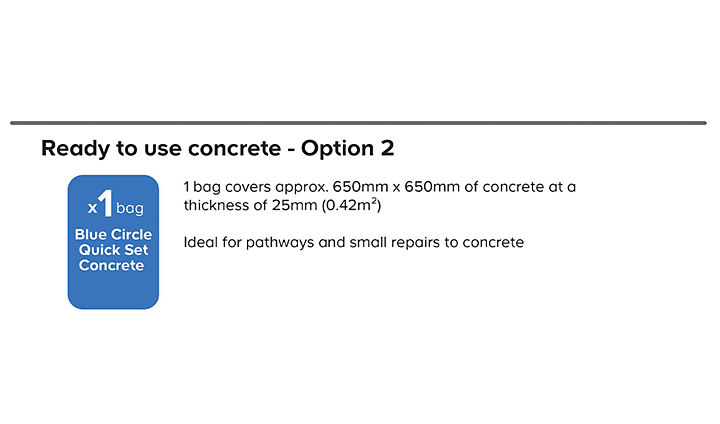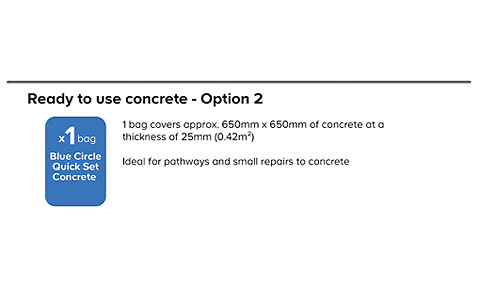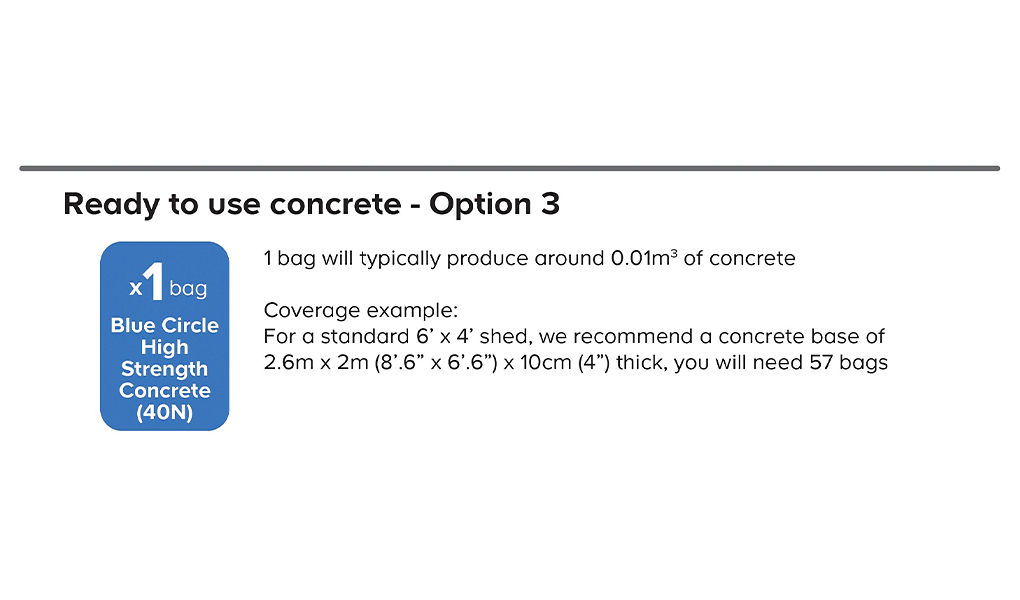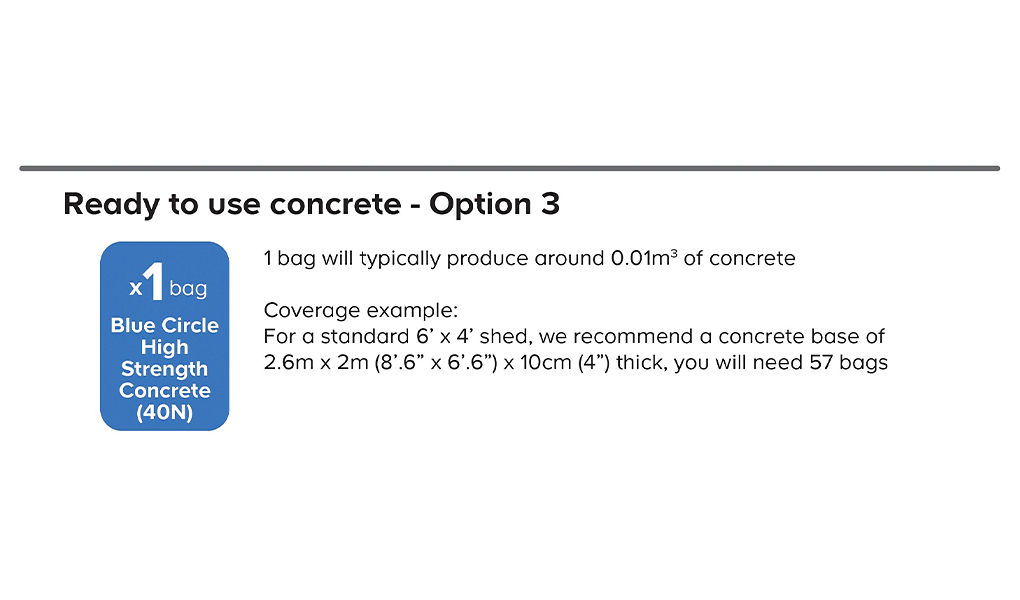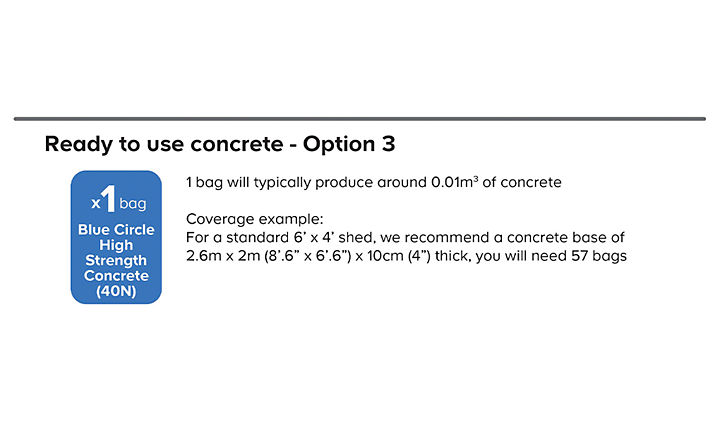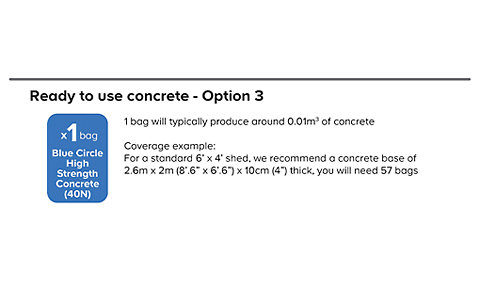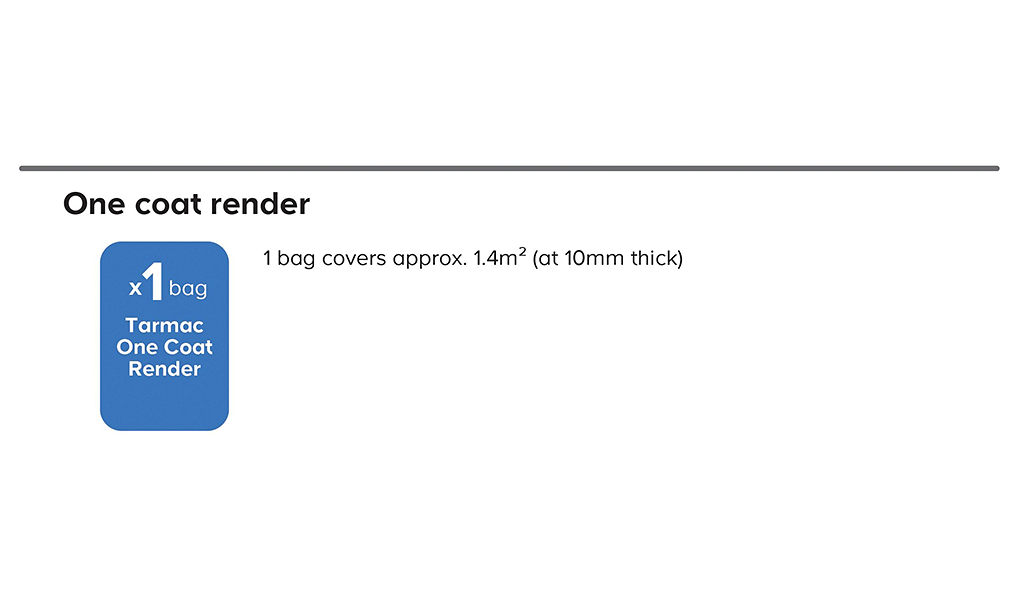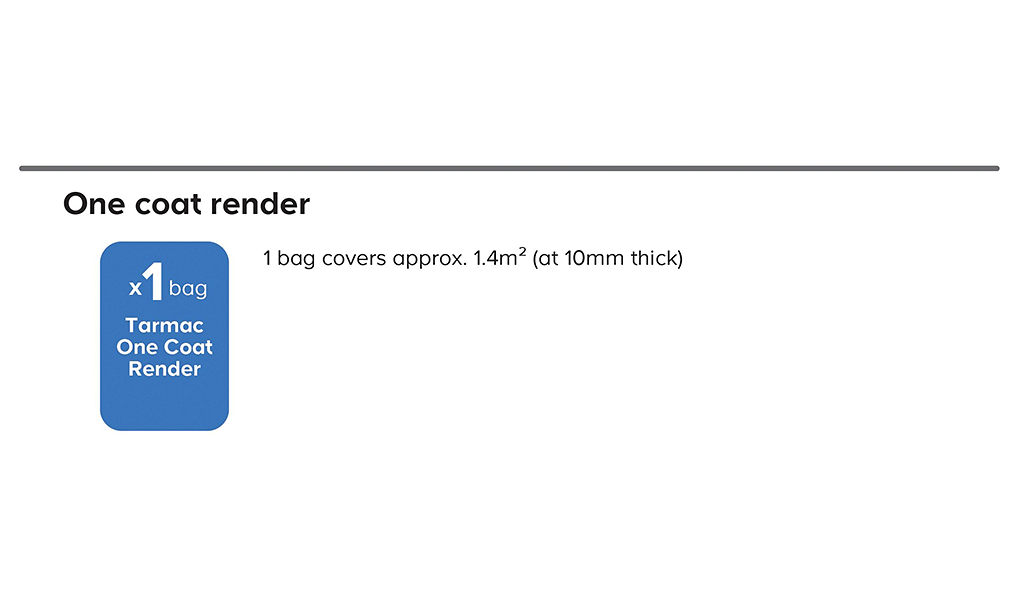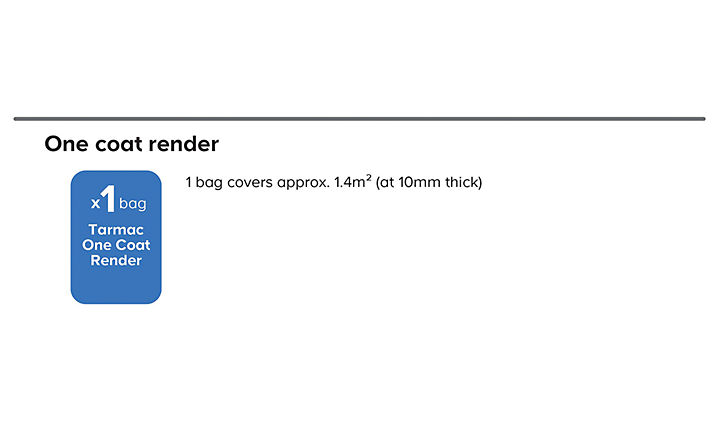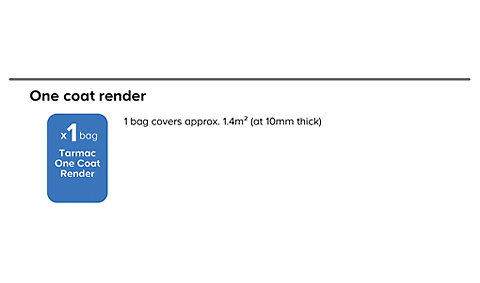 ---
Top tip
Getting the mix right
For most purposes, ingredients can be measured out with a shovel. But on some types of wall, such as faced brick or pointed stonework, it will spoil the finish if the mortar varies in colour. To prevent this, the mortar is gauged – the proportions of the mix are measured more precisely, using a bucket rather than just a shovel. Draw a line on the inside of a bucket with a felt-tip marker indicating one unit of the mix. Shovel the ingredients in turn into the bucket, making sure each measure is level with the line.
Mixing your own concrete, mortar, floor screed and render is usually better value for money, especially when larger quantities are required.
We've chosen a selection of common projects from making a concrete base or floor screed to mixing a scratch coat render mix or making your own general brick mortar.
The tables below illustrate the mixing ratios required for the job allowing you to work out how much you need for your project.
There are two ways to measure your materials, either by volume or by weight. Home DIY projects can be measured out by volume using a shovel or a gauge box for each of the materials. A gauge box can be anything, as long as it is the same. For the examples below, we have illustrated the volumes required by the bucket full.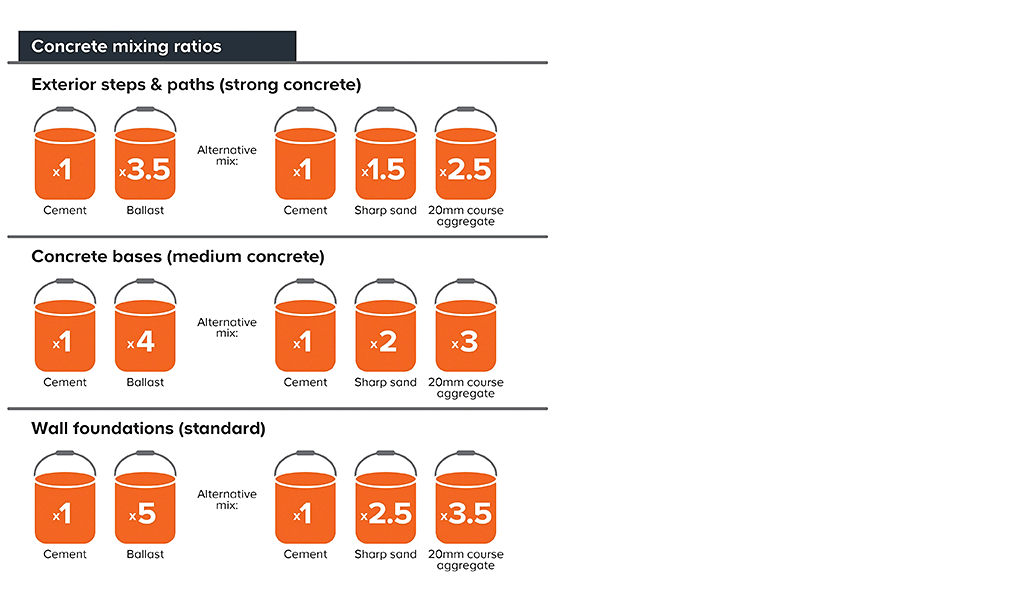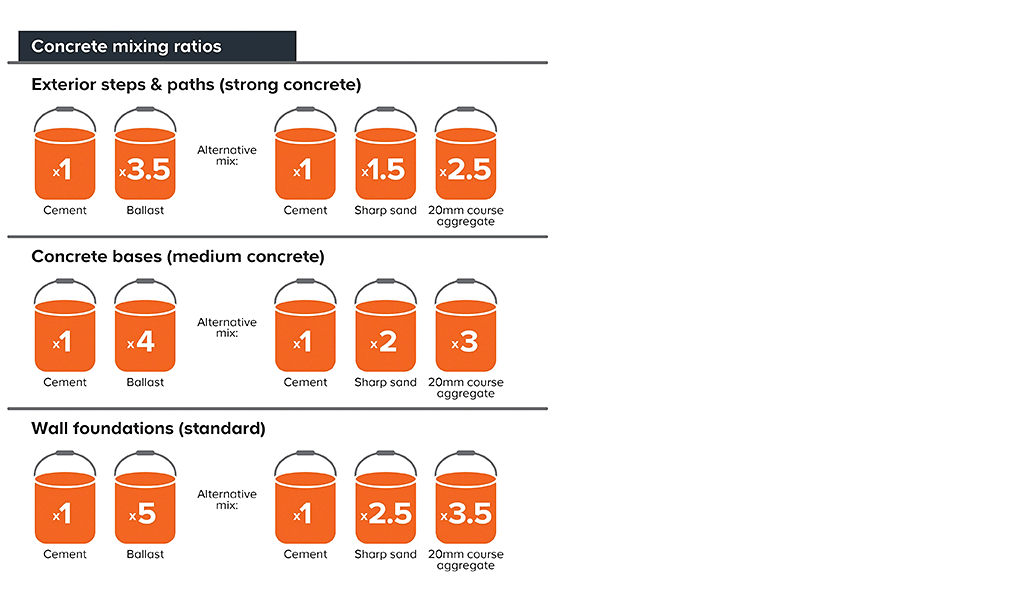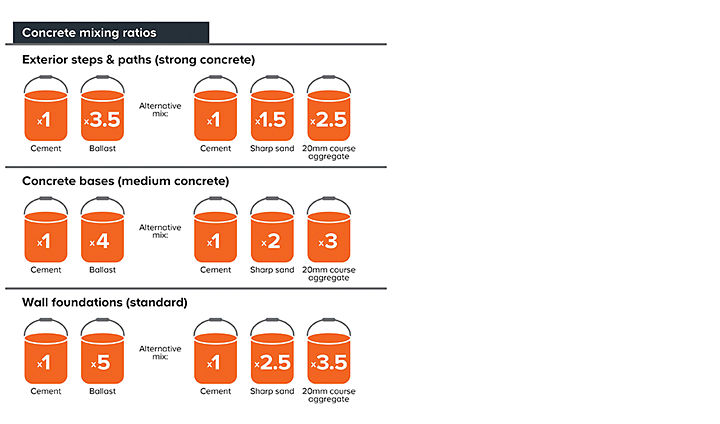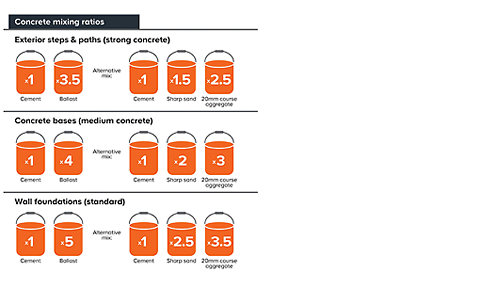 *Equivalent to approximately x35 large bags (this should be used as a guide only)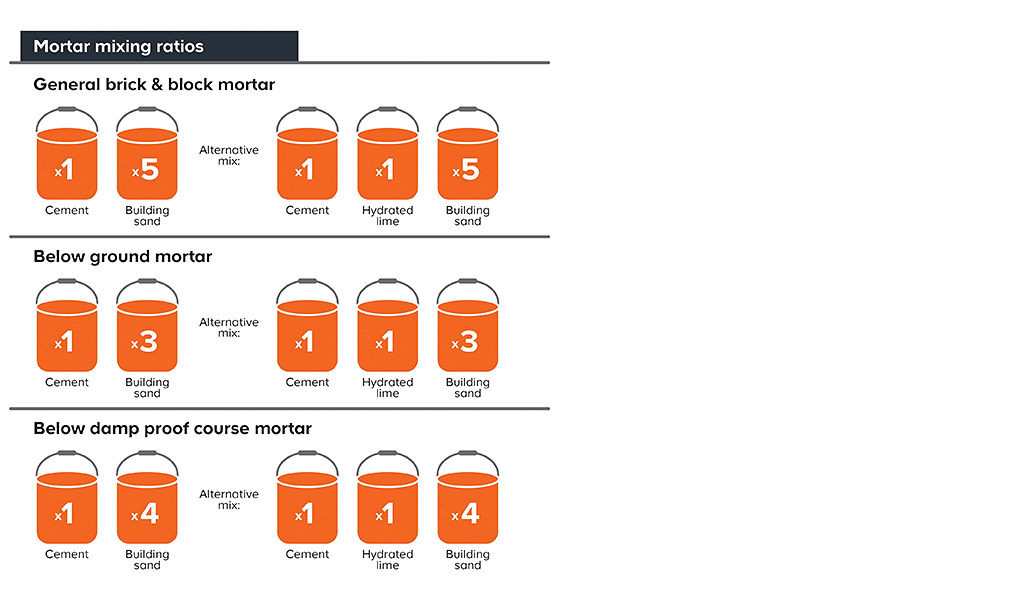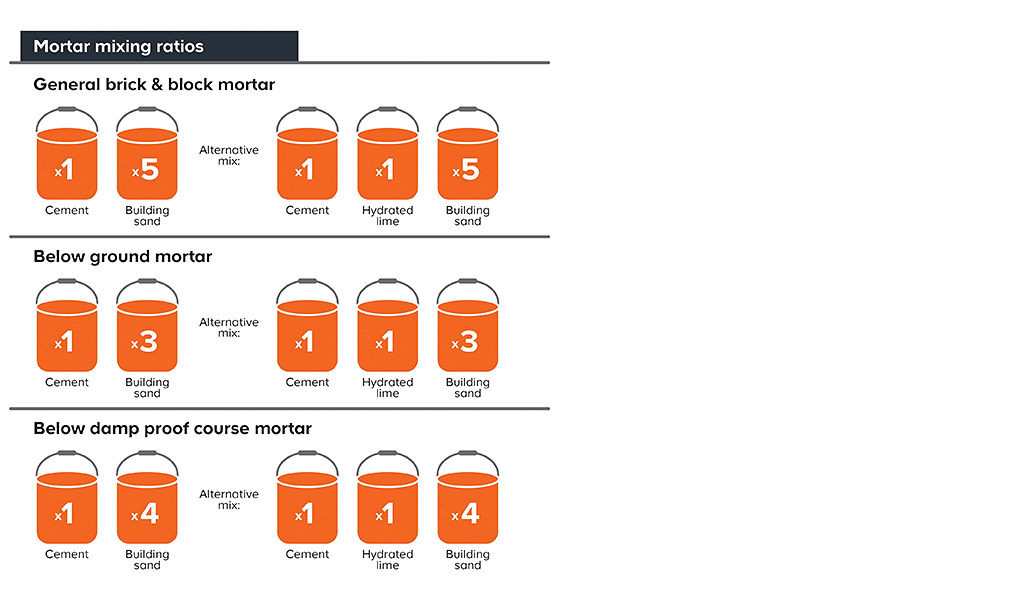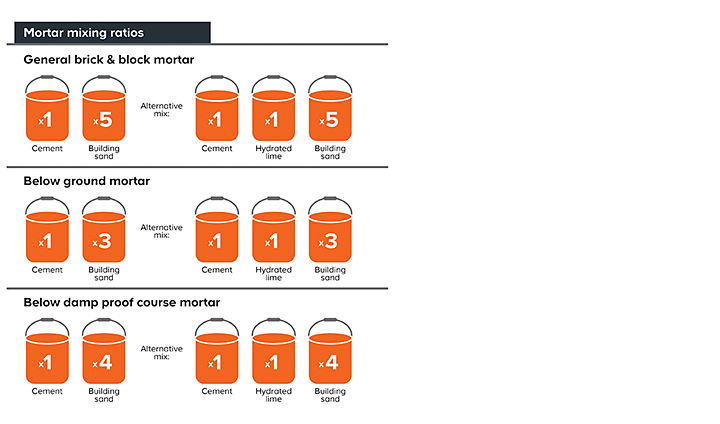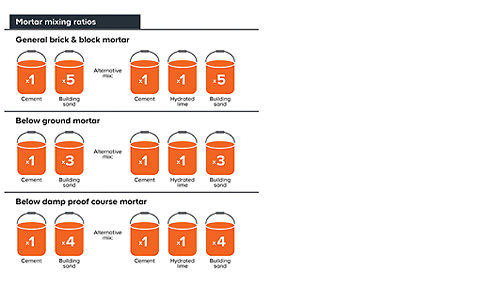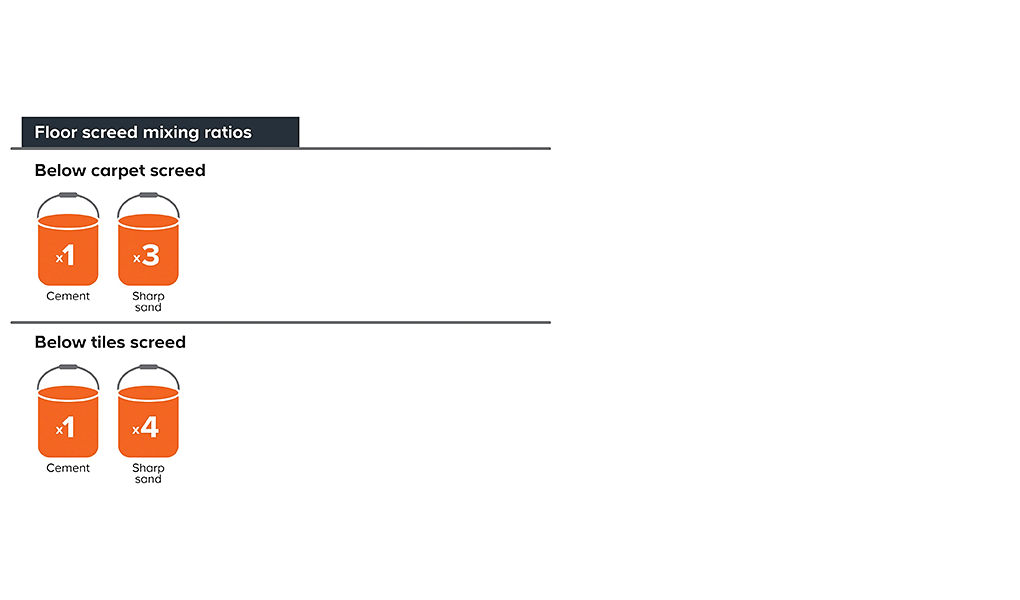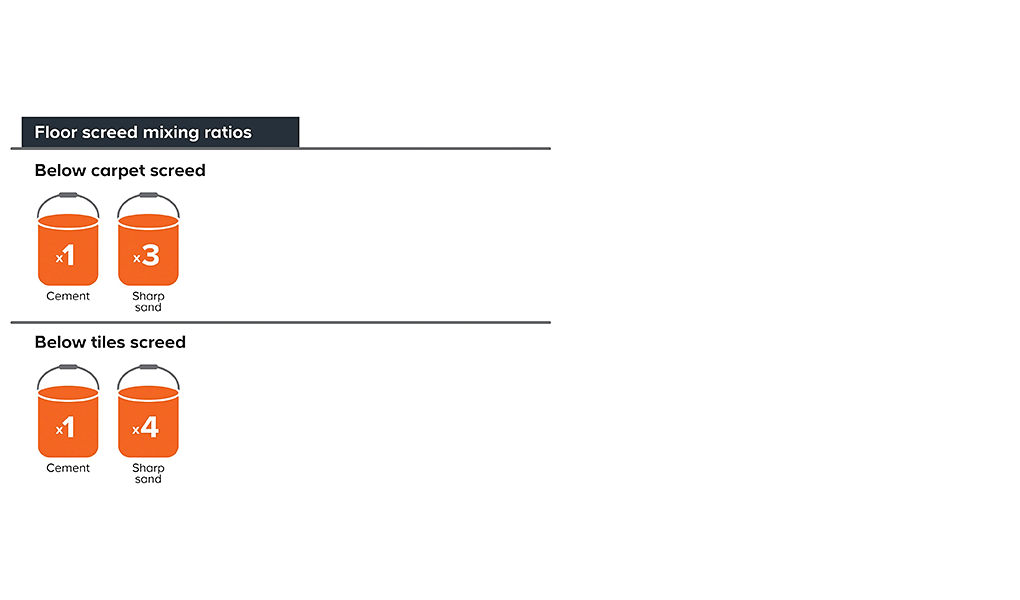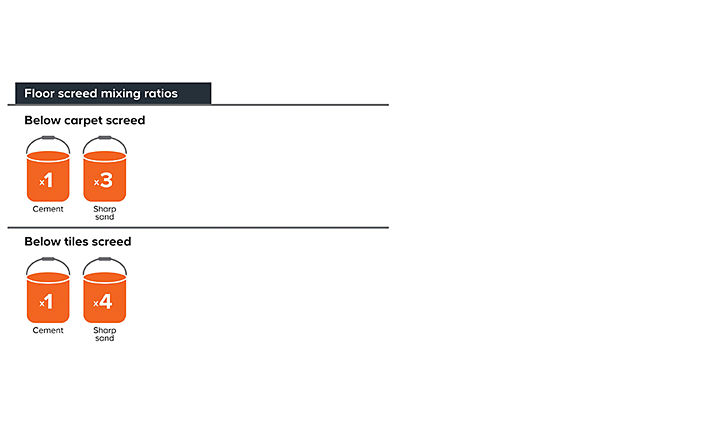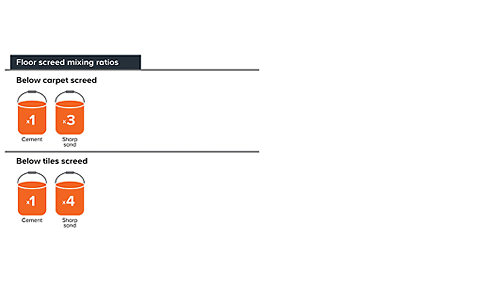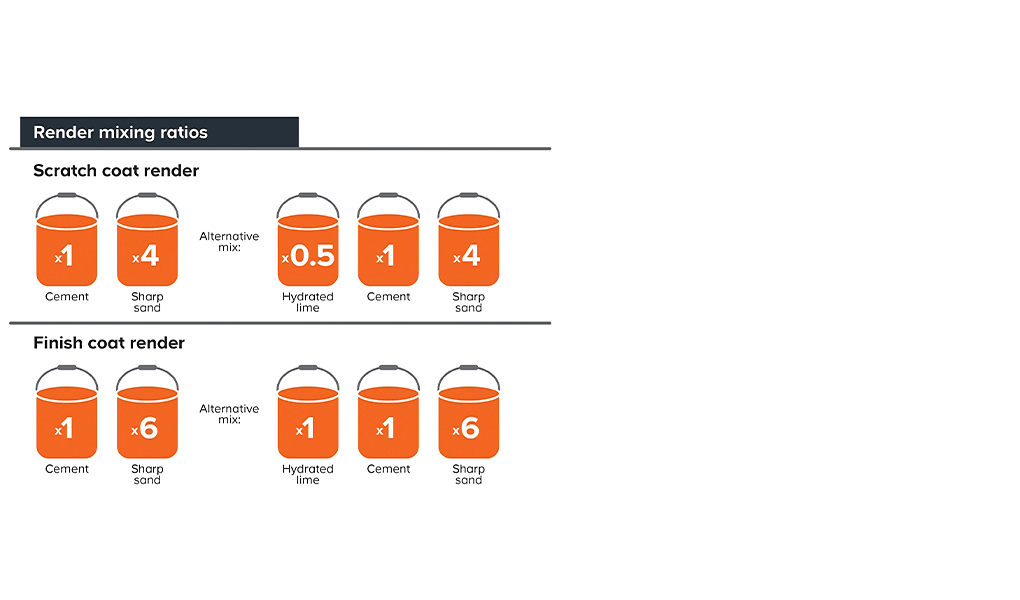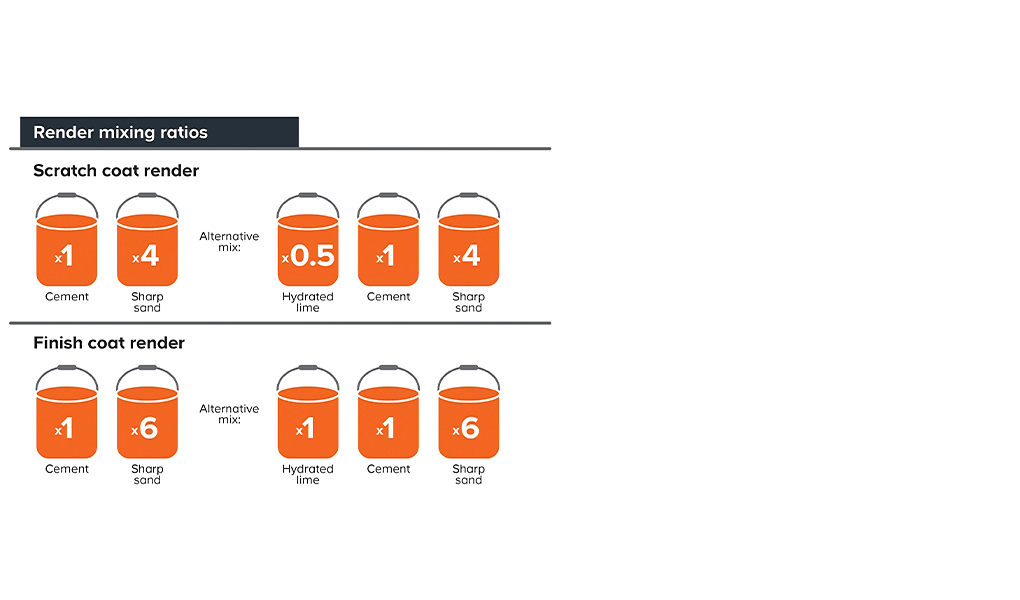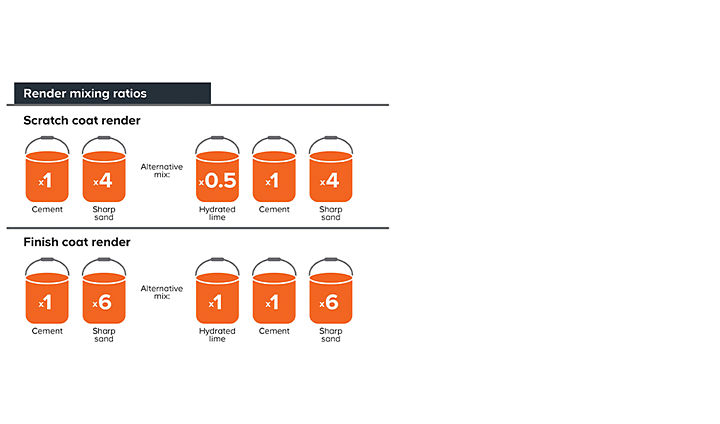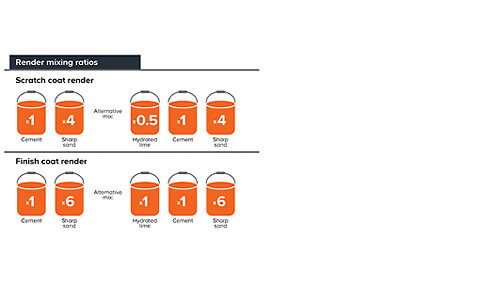 To help compare our range of cements and help you choose the right cement for the job, check out our quick reference guide: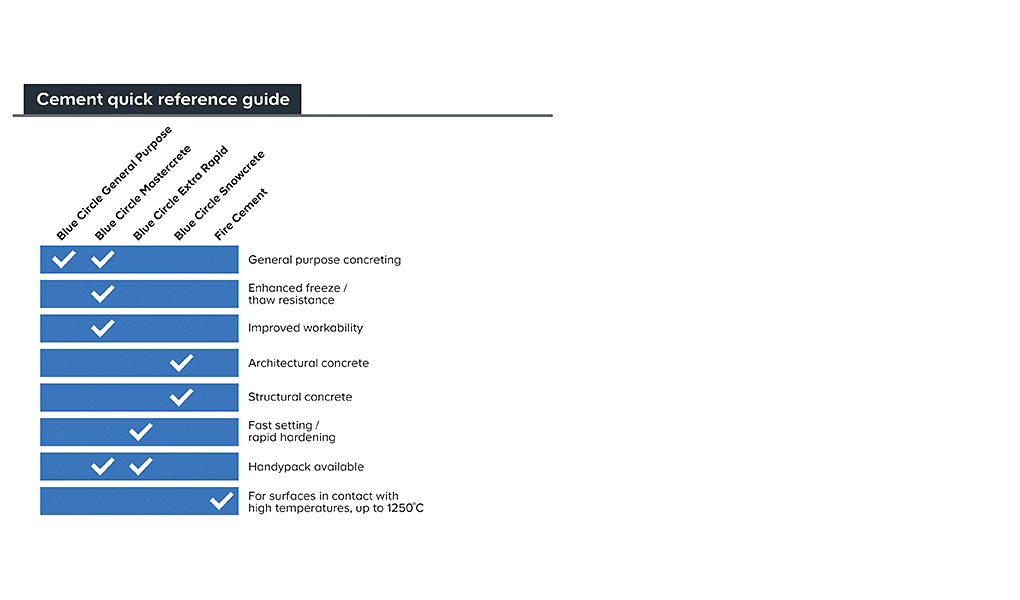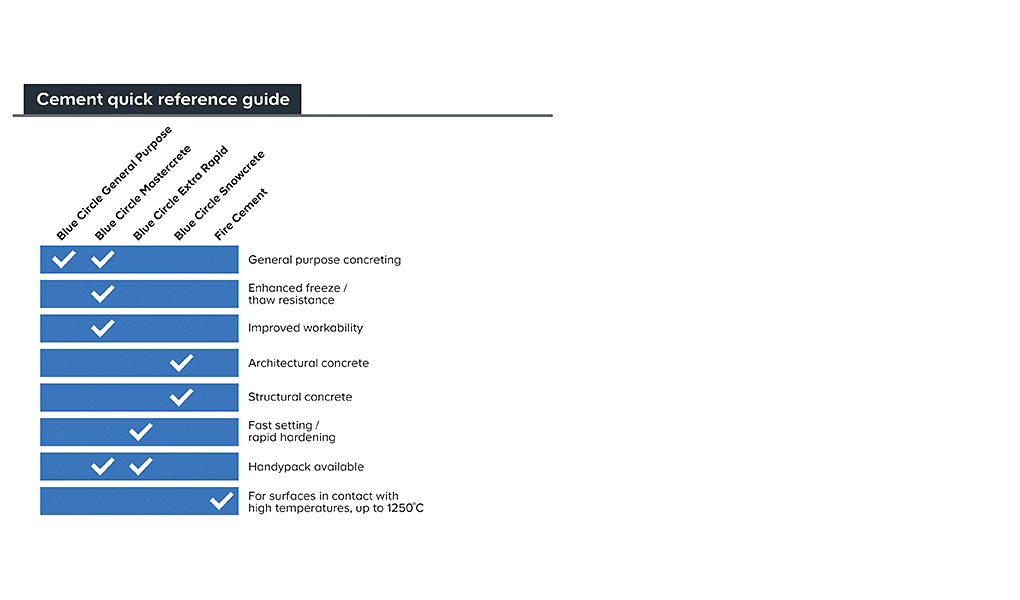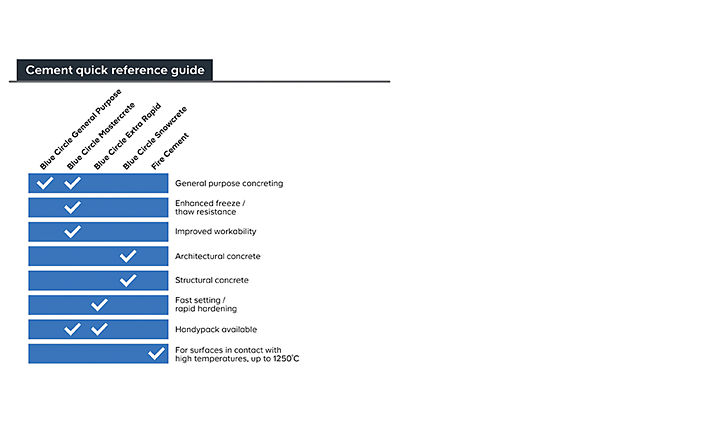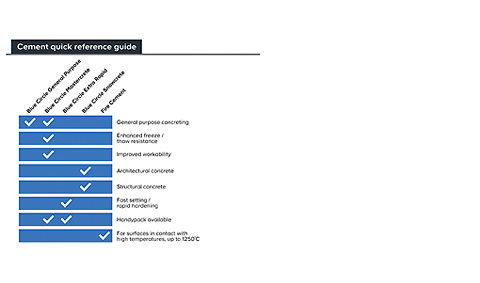 General purpose cement
Blue Circle general purpose cement offers exceptional performance across a wide range of standard uses – including concrete, mortar, rendering and screeds. It's ideal for many different applications, from small DIY jobs to the largest projects.
Mastercrete cement
An enhanced Portland-limestone cement, for general purpose work, with improved resistance to freeze/ thaw attack. This cement has a lower water demand than ordinary Portland cement and offers a more cohesive mix. Mastercrete is suitable for use in concretes, mortars, renders and screeds. There is also a handy bag available for smaller projects.
Extra rapid cement
A rapid setting and hardening cement for all building repair and maintenance work, where rapid hardening properties are beneficial.
Extra rapid cement sets in just 30 minutes and is suitable for concrete drives and paths, concrete steps, fixing fence posts, railings and copings, setting manholes and repairing rendering and floor screeds. There is also a handy bag available for smaller projects.
Snowcrete cement
Snowcrete is a premium white Portland cement that provides an attractive light appearance. Ideal for rendering, brickwork, landscaping and concrete. A wide variety of white and light coloured finishes can be produced with selected white or light coloured aggregates.
Fire cement
Ready mixed fire cement is specifically designed for repairing and sealing surfaces that are in contact with extreme temperatures, up to 1250˚C.
This cement is also ideal for creating smoke tight joints on internal flue pipes, solid fuel heaters and boilers. Can also be used to repair firebricks in fireplaces.
---
Top tip
Bulk delivery
Delivered direct from one of our distribution hubs around the country, our bulk delivery service gets those big and bulky products like cement and building aggregates directly to your door.
Visit our bulk delivery page for more information
Other additives and building chemicals, like hydrated lime or plasticiser can be added to improve the working properties and durability of the concrete and mortar while it is mixed. Here's an overview of some of the most useful additives and building chemicals available:
Hydrated lime
Hydrated lime is used for increased plasticity and cohesiveness in cement, mortars and renders. Ideal for bricklaying, rendering and lime wash.
Plasticisers
Adding plasticiser to concrete, mortar or render makes the mix more pliable and easier to work with. As with all additives, getting the correct dosage is crucial so always follow the product instructions to ensure accuracy.
Cement dyes
Cement can be coloured with a special cement colouring agent, which is added to the dry mix. When mixing more than one batch, be careful to use the same dosage of dye for a consistent colour. Cement dyes are available in a powder or liquid form.
Accelerators and frost-proofers
This additive accelerates setting times in cold conditions, making it particularly effective at improving the workability of concrete and mortar. Browse our selection of accelerators and frost-proofers.
Waterproofers
Waterproofers are formulated to reduce water penetration in mortar based applications, including render, as well as improving workability. Ideal for use in external or basement renderings, floor screeds, swimming pools and water tanks.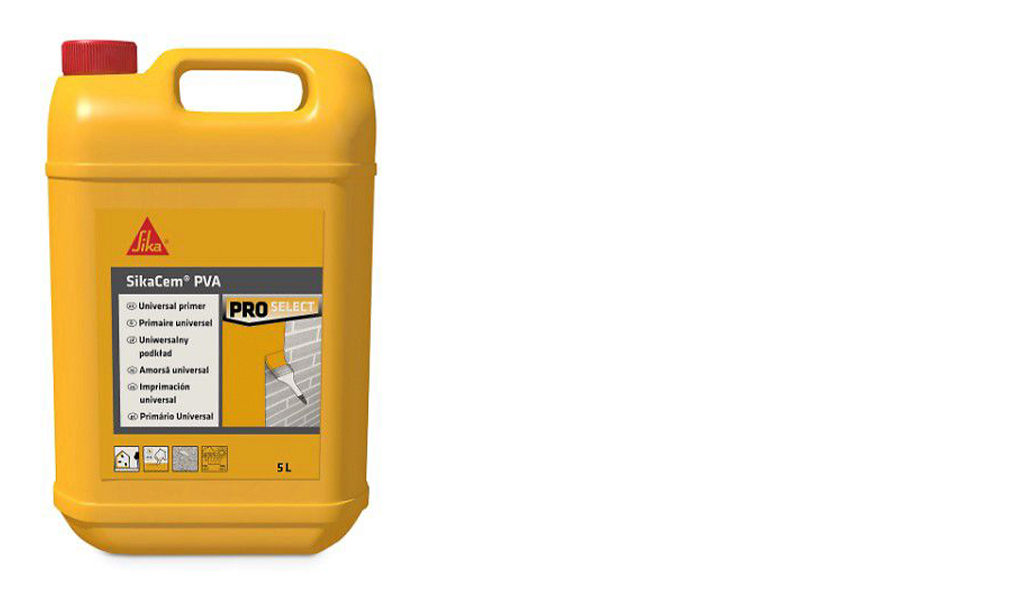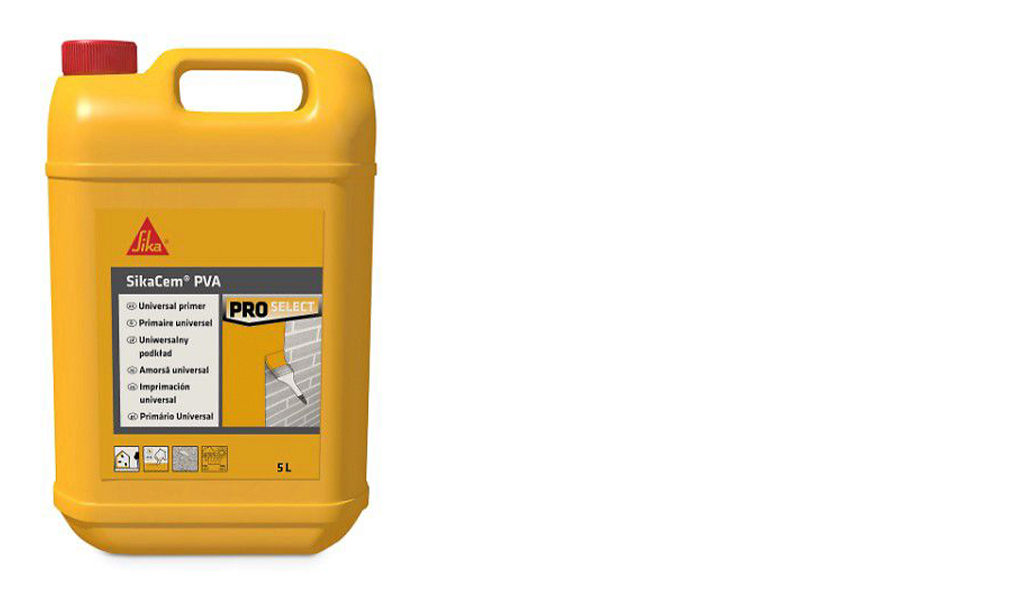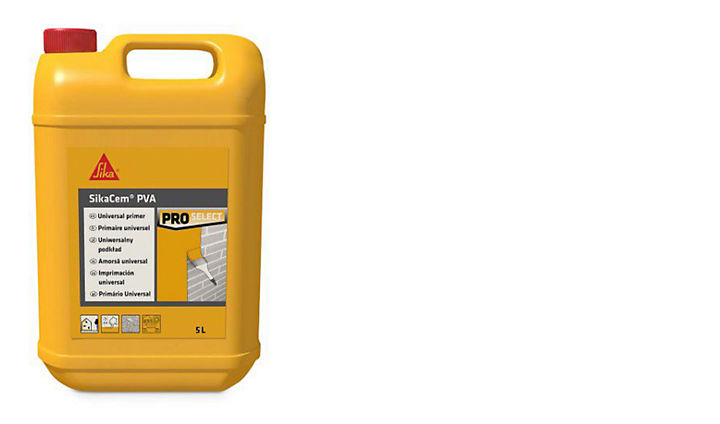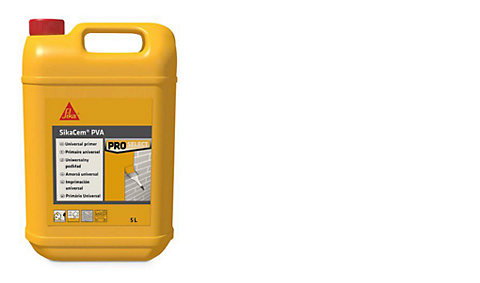 Primers
There are two primers to choose from:
A universal primer works as a multi-purpose bonding agent, primer, sealer, cement and plaster admixture. Suitable for floors, walls and ceilings.
A mortar primer works as a water-resistant bonding agent and admixture, perfect for use in areas subject to humidity, dampness and water contact. Increases the long-term durability and flexibility of renders and improves the water resistance of cement mixtures.
Concrete fibres
Concrete fibres are formulated to reduce cracking and shrinkage in concrete and mortar. Ideal for floor slabs, pathways and drives.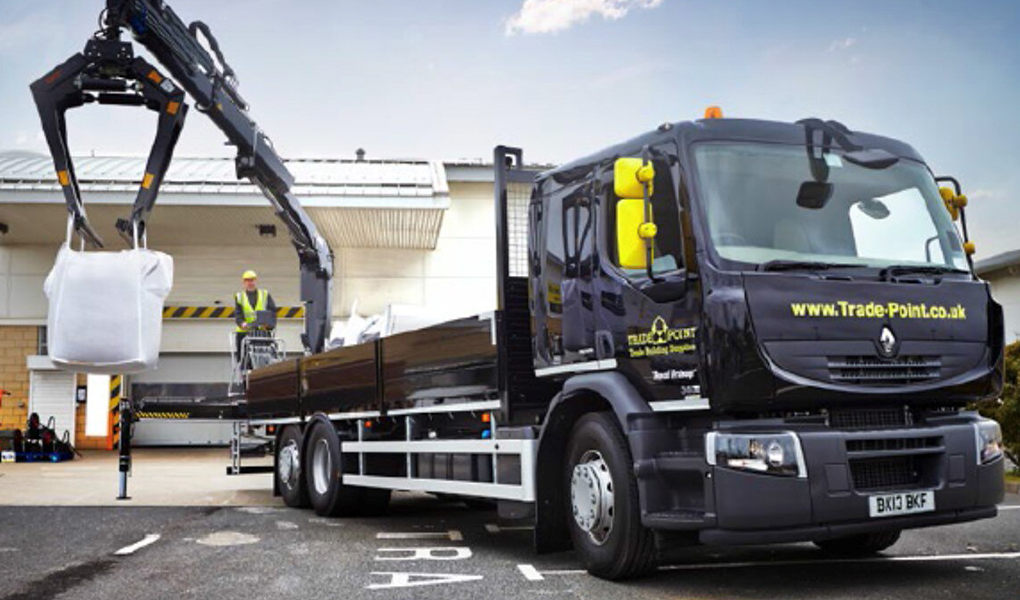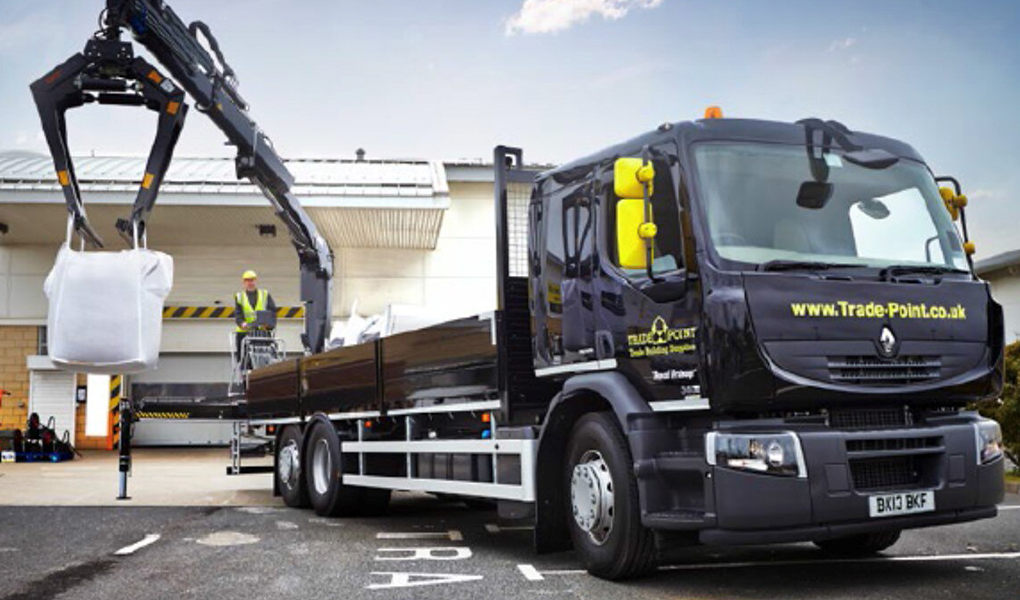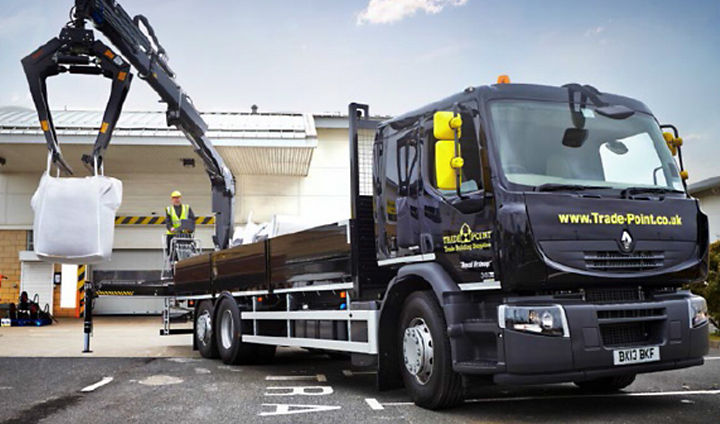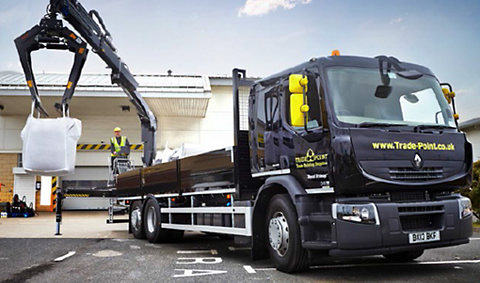 ---
Always follow the manufacturer's recommendations regarding storage and check the quantity and condition upon delivery. Some materials will be unfit for use if spoilt by moisture or contaminated by other materials – cement and kiln-dried sand are obvious examples.
When it comes to storing cement, plastic packed cement bags can be stored outside and paper packed cement should be stored undercover in a shed or garage.
Do not use any cement that has exceeded its use by date. The use by date on cement is related to health and safety regulations about 'chromium VI', which can cause allergic dermatitis.
Small quantities of sand can be stored in heavy-duty rubble sacks. Larger quantities are best stored on a solid base; if on earth, lay an impermeable ground sheet first. Cover the pile when not in use – this will deter fouling by pets and prevent materials being washed away. Do not let the pile get too dry and compacted, or it may become unusable.
---