Curtain pole sets & tracks buying guide
All the advice you need to get the best fit
Before you hang your curtains, it's important to consider the type of window you have, and the weight of the curtains you intend to hang. At B&Q we have a wide selection of poles and tracks, available in a range of sizes and finishes to suit any style. Not only that, we also have curtain wires, café style rods and an extensive range of fitting accessories.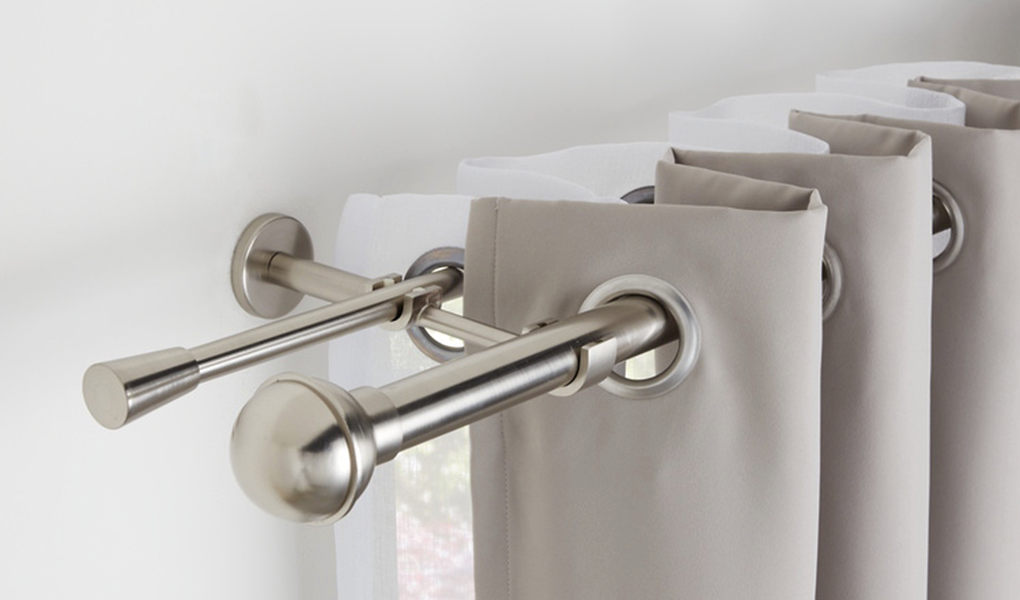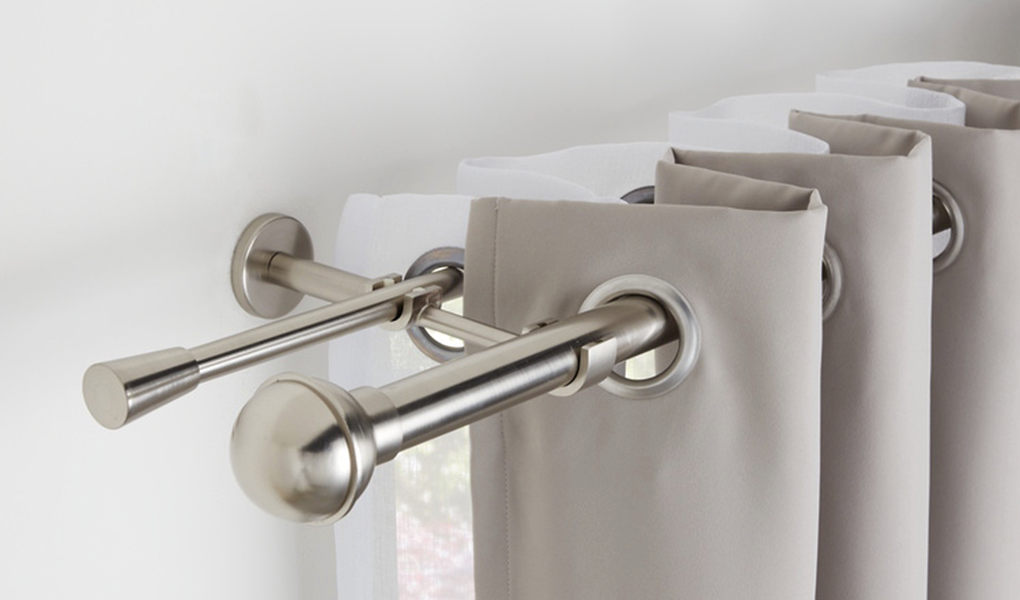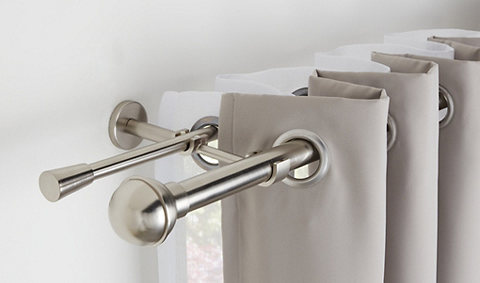 ---
Choose whether you prefer to buy a curtain pole set containing brackets and finials, or if you prefer to add individuality by mixing and matching. For advice on choosing mix and match curtain poles, read our helpful guide – How to choose mix & match curtain poles which will give you all the information you need.
Curtain poles are available in a range of materials, finishes and colours. They can be used with a variety of curtain types, making them a versatile choice for most homes. Wood is ideally suited to traditional or rustic interiors and metal makes a sleek addition to contemporary surroundings.
Whether you're after an elegant metallic finish of more of a rustic wooden finish – we've got something to suit your style needs.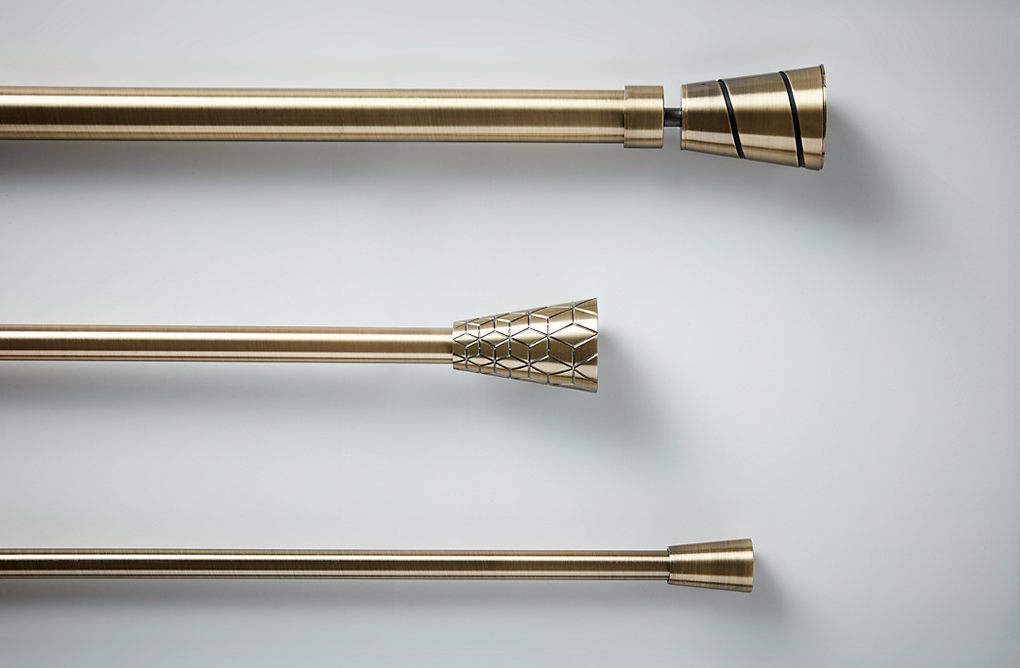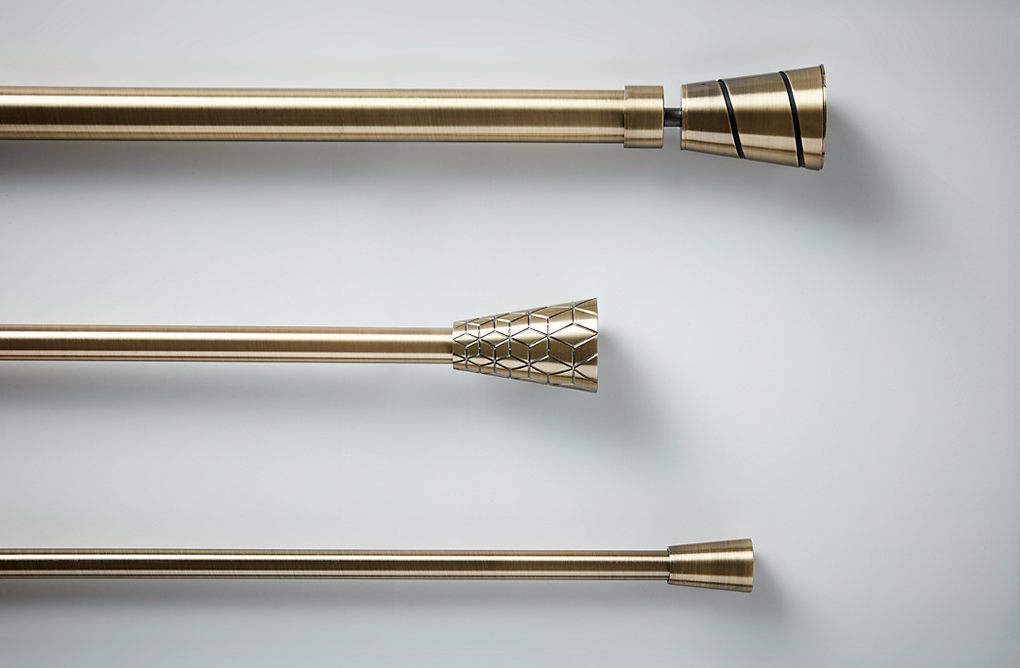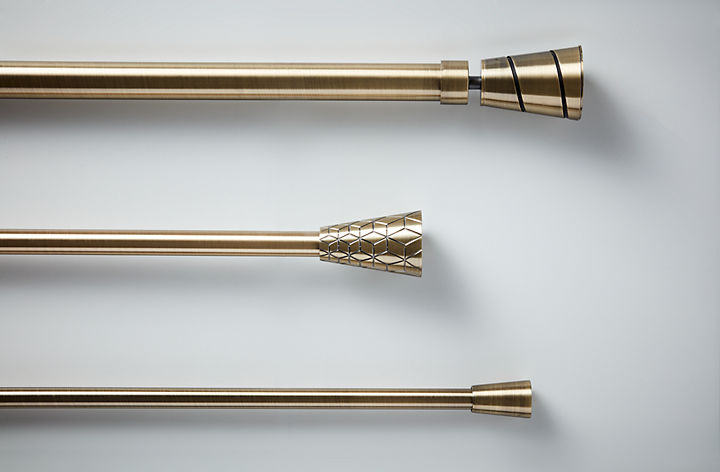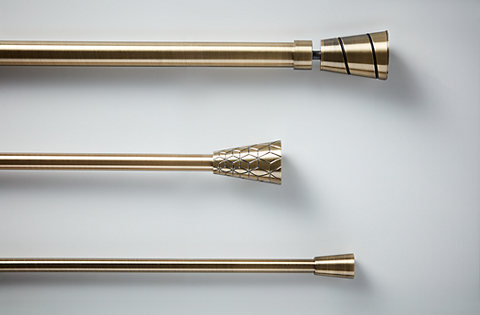 ---
I have a bay window, what are my options?
Safety first
We've ensured that all our corded products such as tracks are safe for children. The cord has a maximum length of 900m. A safety device is provided with the tracks allowing the customer to hang the cord to the wall.
Did you know?
We've tested our curtain tracks and tracks accessories by opening and closing curtains continuously 1500 times to ensure clips wont block or be removed from the track.
Curtain tracks are made from white plastic or metal and sit close to the wall. Curtains are hung using curtain hooks from 'gliders', which move smoothly along the curtain tracks.
Curtain tracks tend to be less visible than curtain poles and make an excellent choice when you would prefer your soft furnishings to make a statement, or are looking for a more minimalist, clutter free option. If suitably primed, curtain tracks can be painted to match the wall behind for an 'invisible' look, plus tracks can easily be fitted to bay windows.
Choosing curtain tracks
Choose the right weight of track for your curtains – unlined and shorter length curtains suit a lightweight track. Lined and long length curtains will require a heavier weight track. Decide whether you would prefer a corded or uncorded track. Corded tracks make it easy to draw your curtains and are an ideal choice where the window may be difficult to reach.
Most packs include brackets and gliders (which allow the curtains to move along the track). If you're buying parts separately, ensure that you have enough for the length of the track and weight of curtains.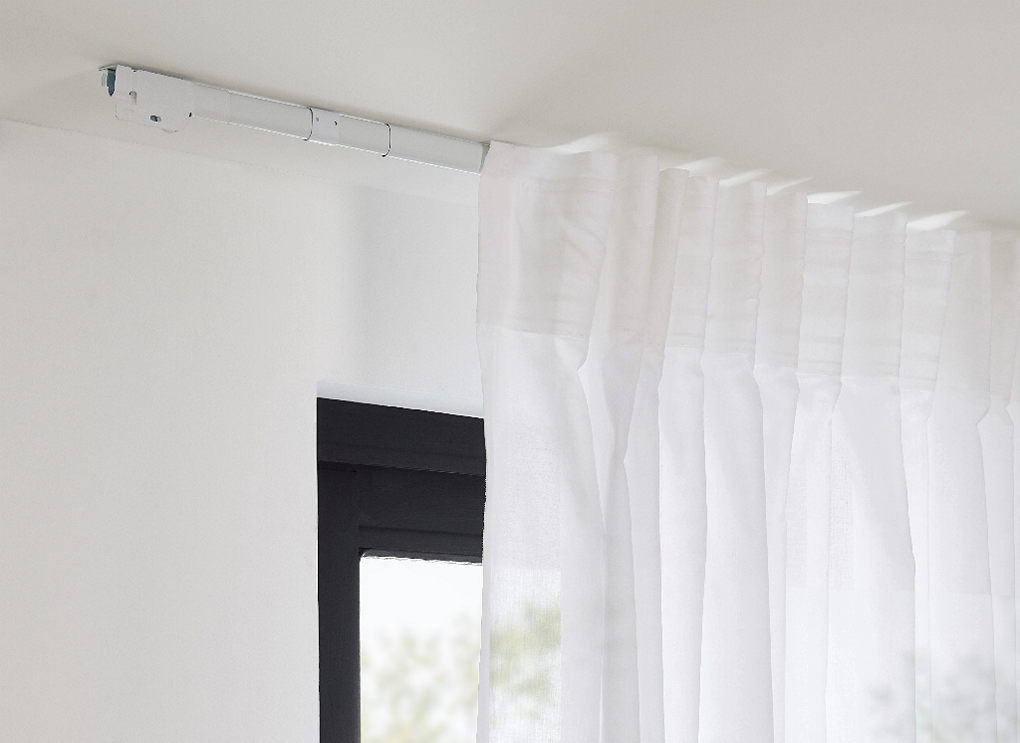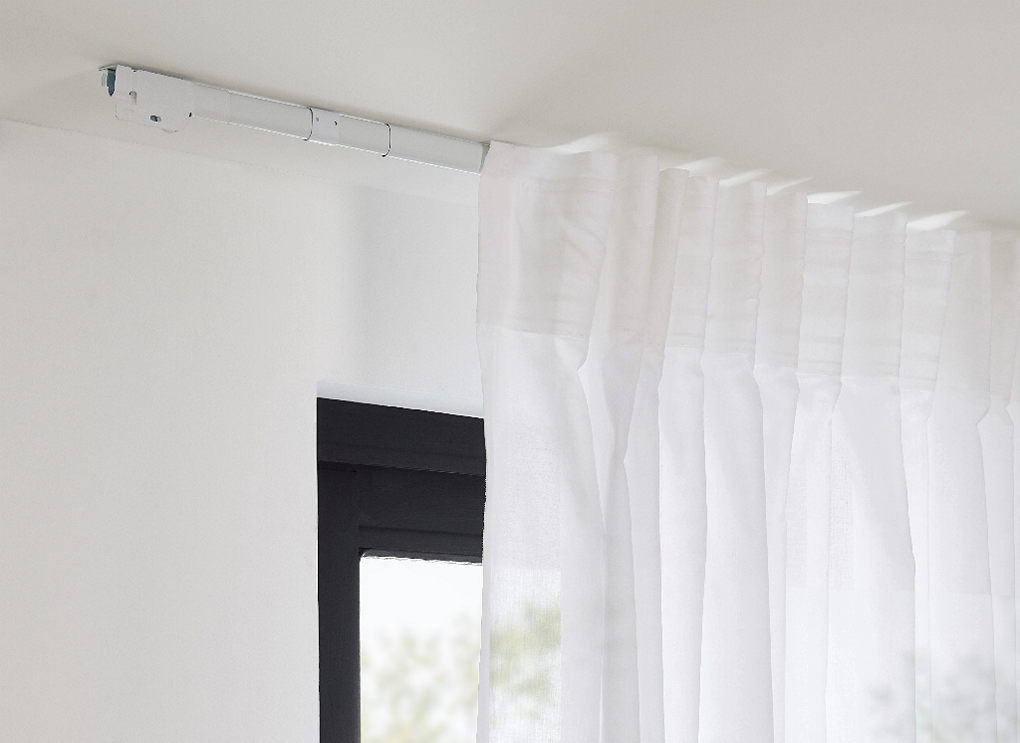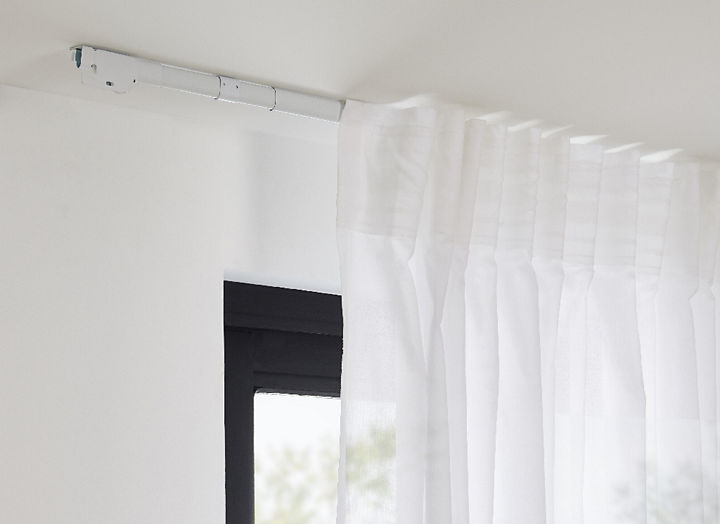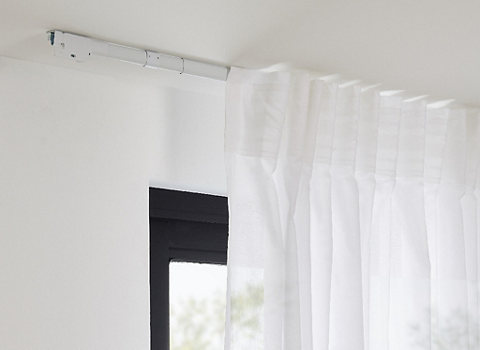 ---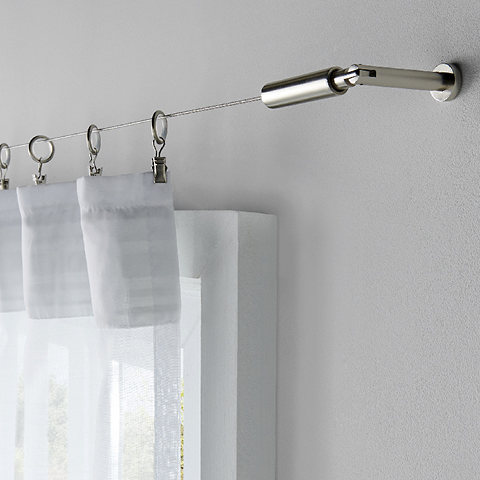 Curtain wires are perfect for dressing up windows with a lightweight curtain, such as a voile. Available in sets, all of our curtain wires come ready to be installed (fittings and fixings included) and can be easily cut to size.
---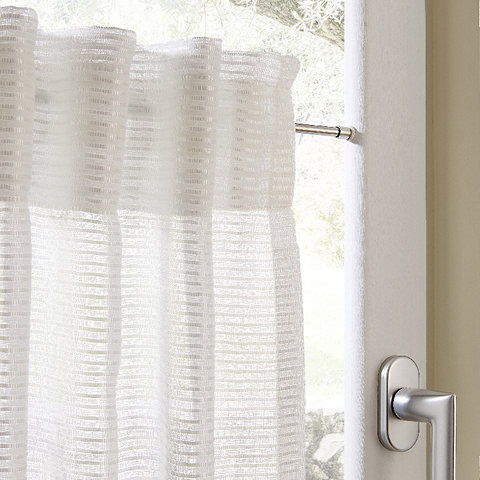 Ideal for small windows, such as kitchens or bathrooms – café rods are perfect for providing privacy and filtering out sunlight. Our curtain rods are extendable and easy to install. They are available in two finishes and don't require any drilling – making them perfect for rented properties.
---