Embark on a tile transformation
As tiles are more of a long-term investment, you'll need to make sure it's right for you, your style and your home
We know it's a big decision to start a tiling project, and there's a lot to think about. But as tiles are more of a long-term investment, you'll need to make sure it's right for you, your style and your home. If you want to make a real feature of your tiles, read on to find out exactly how.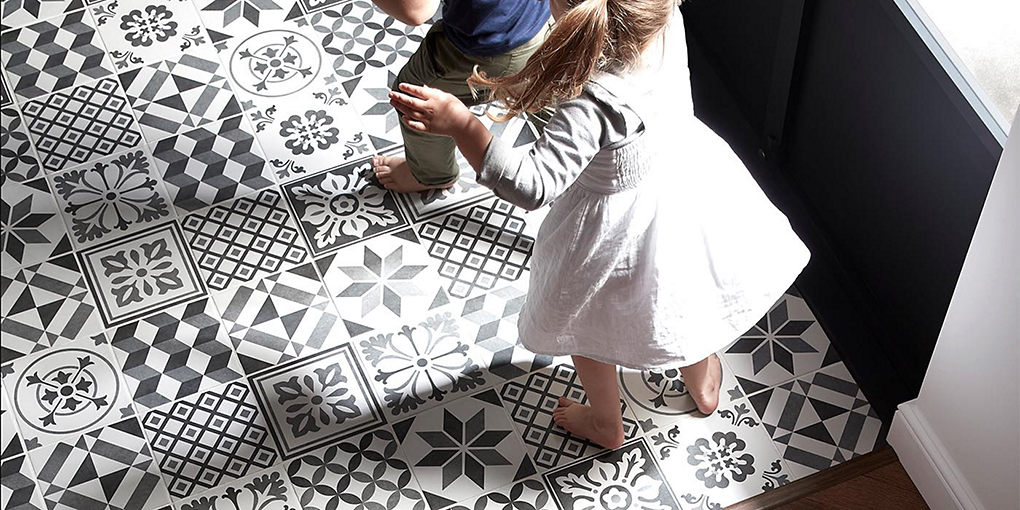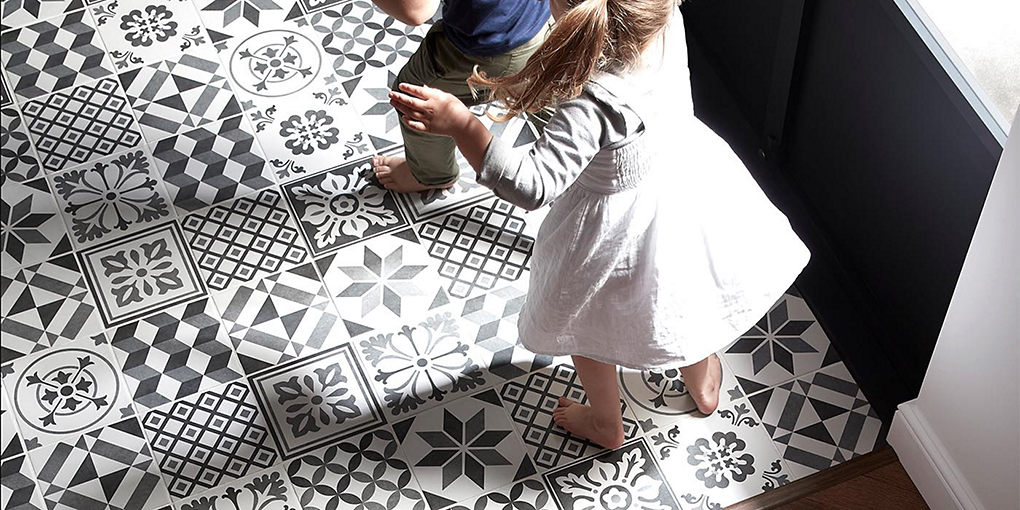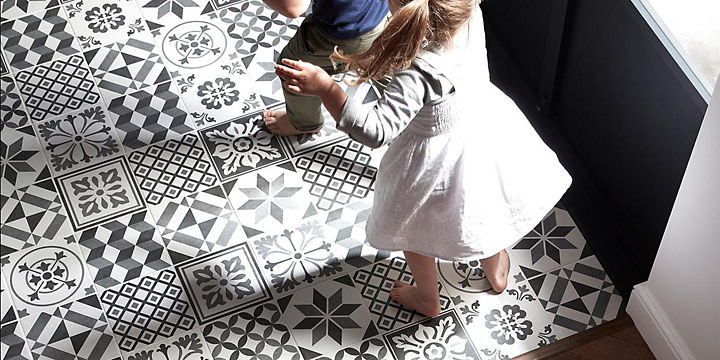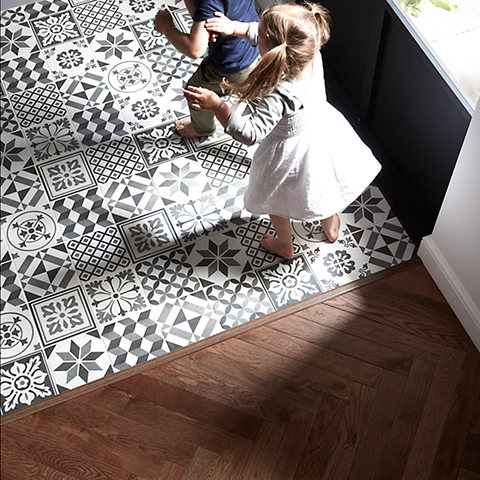 ---
Begin by thinking about the style of your tile, whether this is stone, wood, concrete or plan then your colour palette, starting with neutrals. You can then choose a tile and build your ideas around it as you can decide whether to either complement or contrast, depending on what you've chosen.
---
There's so much you can do with tiling beyond plain square or rectangular tiles. Think different textures, shapes and designs. It might not seem like top of your priorities, but the texture of your tiles is something to consider. Smooth tiles are easier to clean so you might want to put these on your kitchen or bathroom walls and add texture for comfort in your hallway and slip resistance for bathroom and kitchen floors. Next think about the shape or design of your tile. We love brick effect tiles that bring an industrial feel to the room.
---
You could lay your tiles in grid or linear patterns, and there's nothing wrong with that. But if you're up for the challenge, why not go more daring? These might take a little more planning but are definitely worth it. If you're not sure about Herringbone and brick bond, here are some handy illustrations to help you know your linear from your block Herringbone.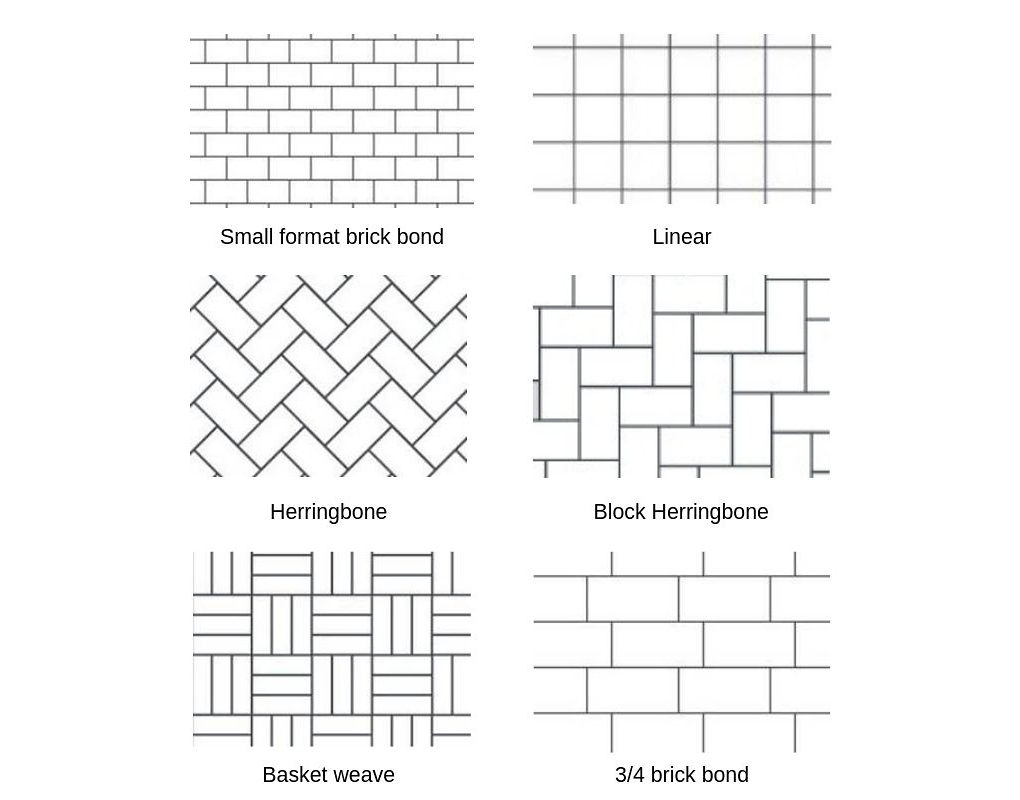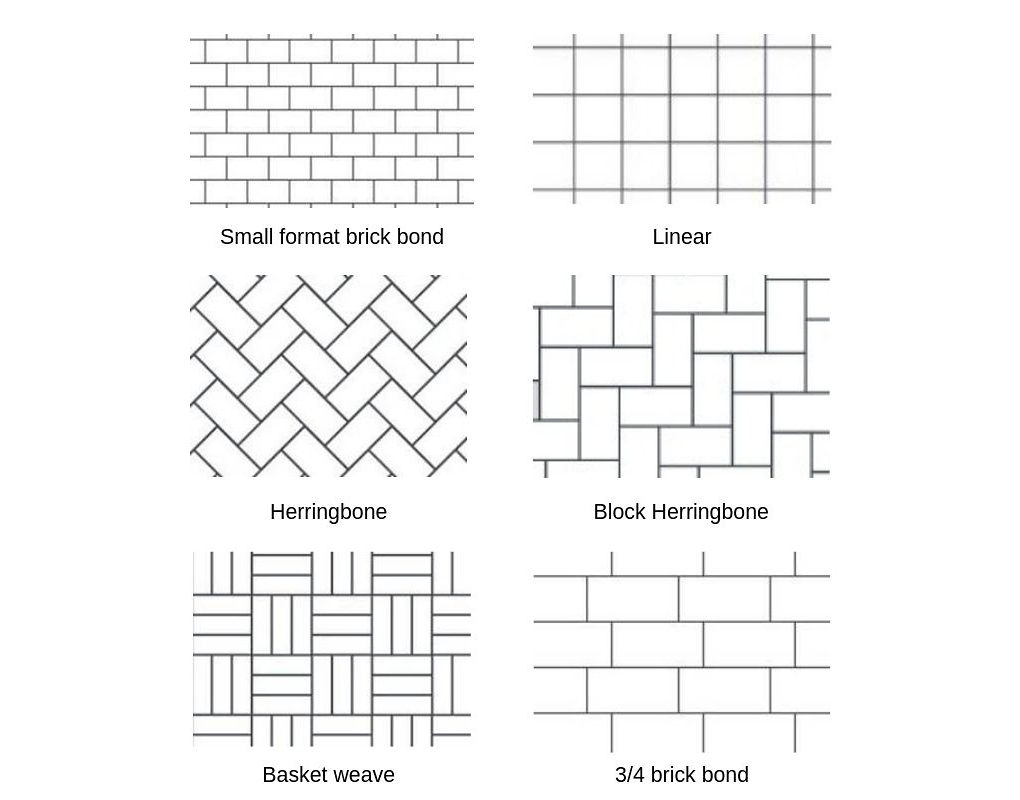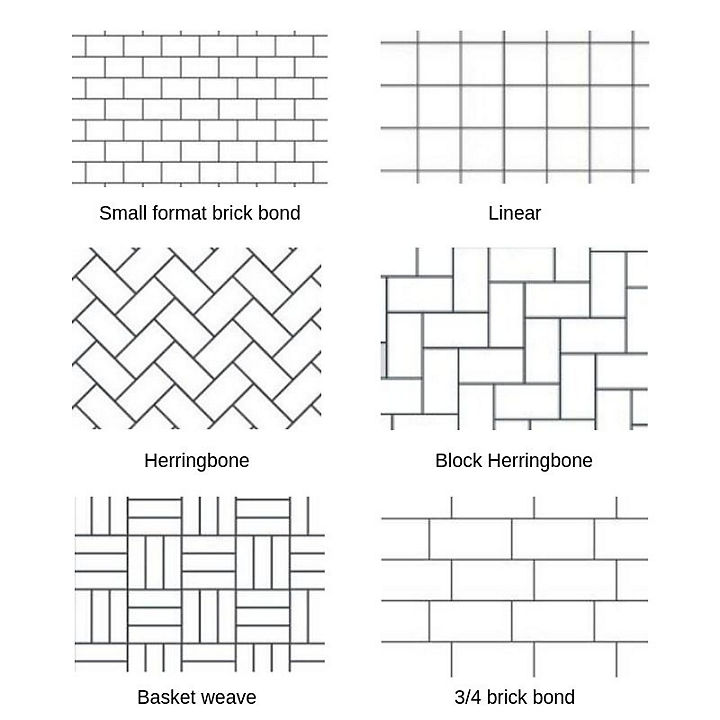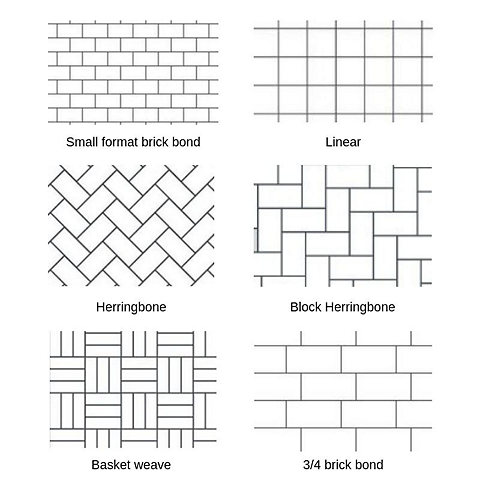 ---
Play around with different grout options too. If you choose small tiles like mosaics, make sure the grout colour blends into the tiles.
Too dark or too light will show obvious grid lines which can be a bit too much in a small space. Using a grout colour that matches your tile will open the space and create the illusion of a single surface.
Make sure that the size of your grout is relative to the size of your tile - so for smaller tiles use a small grout line, and slightly larger tiles a larger grout line.
---
Lots of lines in a room will make a space feel smaller, so if you have a small room, go for bigger tiles to expand the space and reduce the amount of grout lines. And there's nothing stopping you from choosing smaller tiles like mosaics, just make sure to follow our grouting tips from the previous section.
The colour palette you choose can create two different atmospheres – opt for light and neutral to create a calm environment and the illusion of space or darker for cosiness and intimacy.
---