Advice on laying timber, plastic, paved and concrete bases
A firm, level base should be the starting point for any shed or garden building. Without this the structure is likely to be assembled improperly - screw holes will not line up correctly, doors may not fit their doorways and the quality and service life of your shed could be greatly reduced.
There are a number of different options to create the necessary flat and level surface, and we're going to take you through four of them. All are ideal to prevent water collecting around the shed floor and damaging it. These four methods are how to lay:
a timber base (also known as a portabase)
a plastic base
a paved base, and
a concrete base
Both paved and concrete bases can't be laid straight onto soft ground and so require a sub-base. A concrete base also has a further extra step - constructing the frame or edging that supports concrete while it sets, this is known as formwork. So do bear in mind that these options can take longer to build than the timber and plastic bases. We recommend only using a concrete base for larger sheds and log cabins.
Simply choose the one for you and read through the step-by-step advice on how to lay your chosen shed base.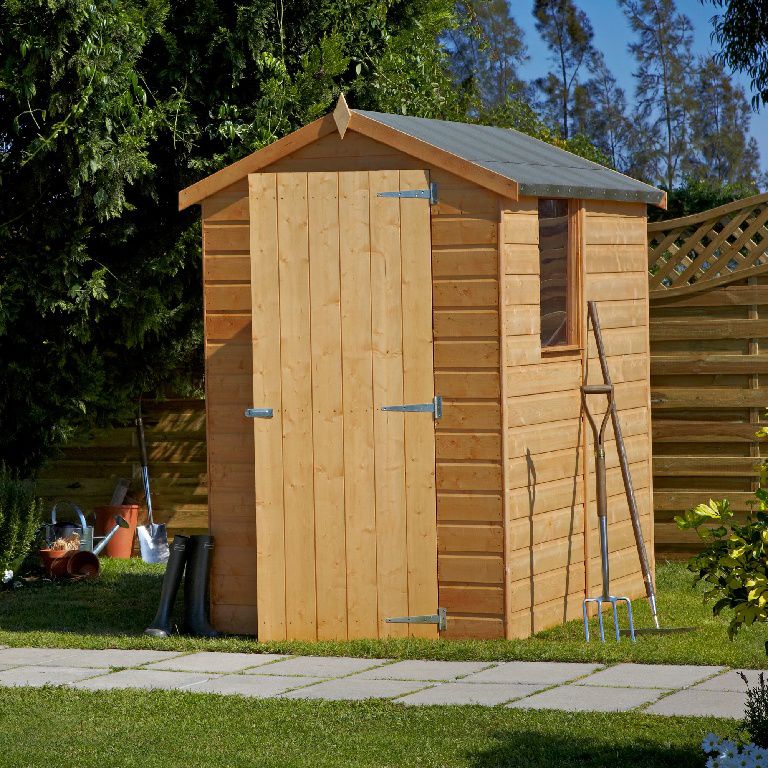 Articles