How to make a Christmas wreath
Impress guests this festive season with a DIY wreath
Christmas is just around the corner, and what better way to get in the festive spirit than to make your very own Christmas wreath. Use greenery from your garden or visit your local florist to create a showstopping decoration for your front door. Even better, shop around for artificial foliage so that you can reuse your homemade wreath year after year!
Follow our step-by-step guide on how to create a truly personalised Christmas wreath. Depending on your taste, you can make it as minimal or extravagant as you like.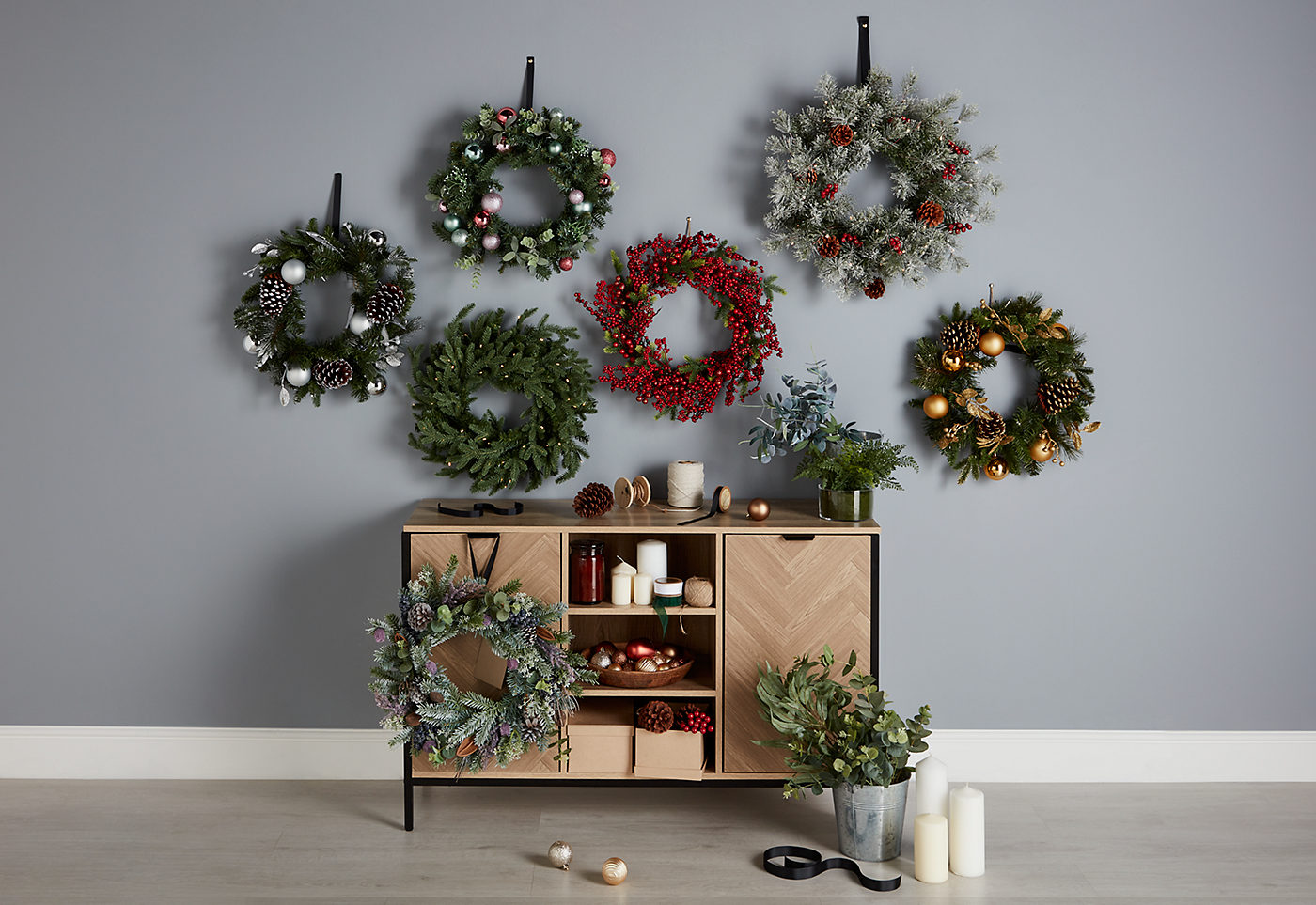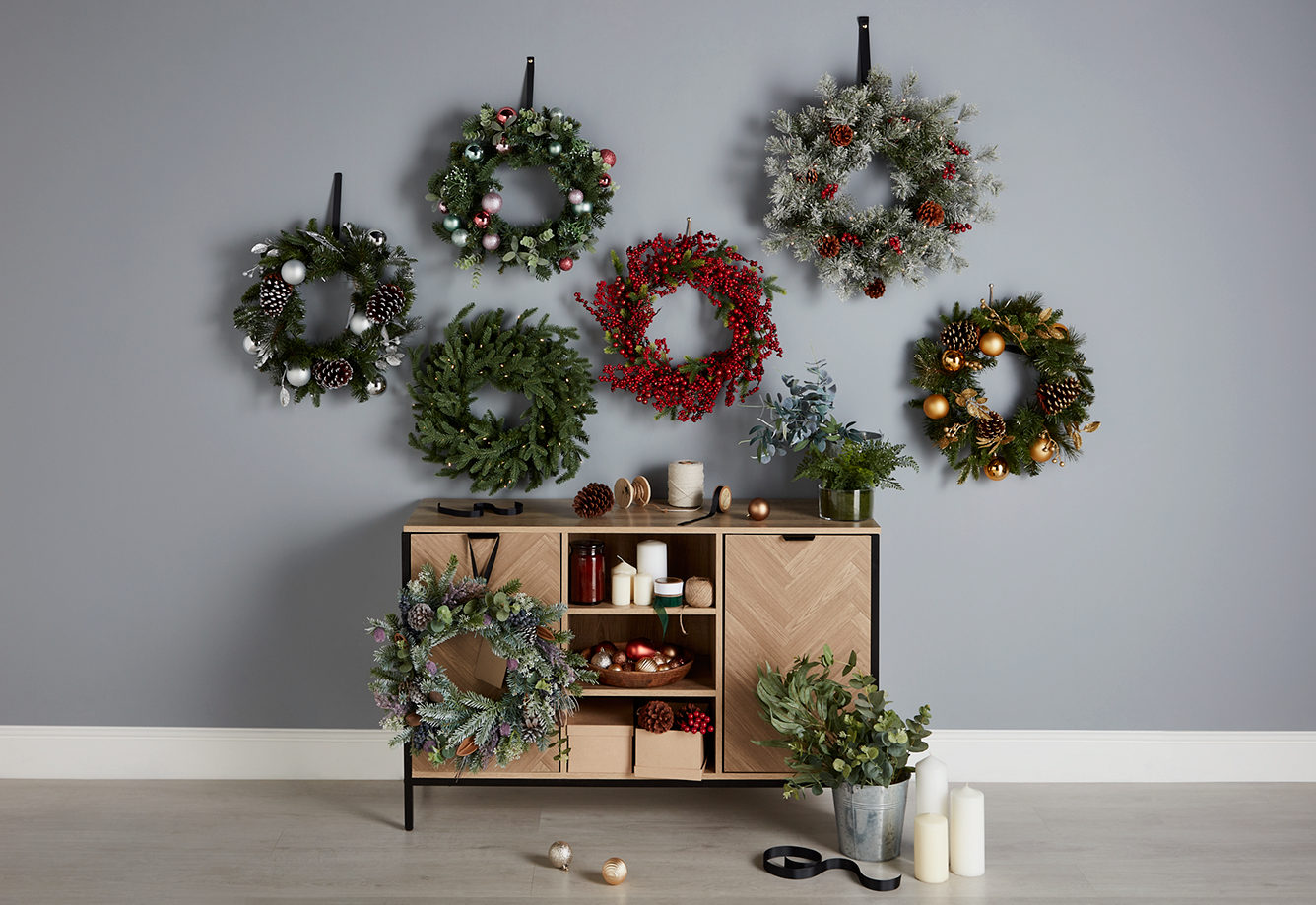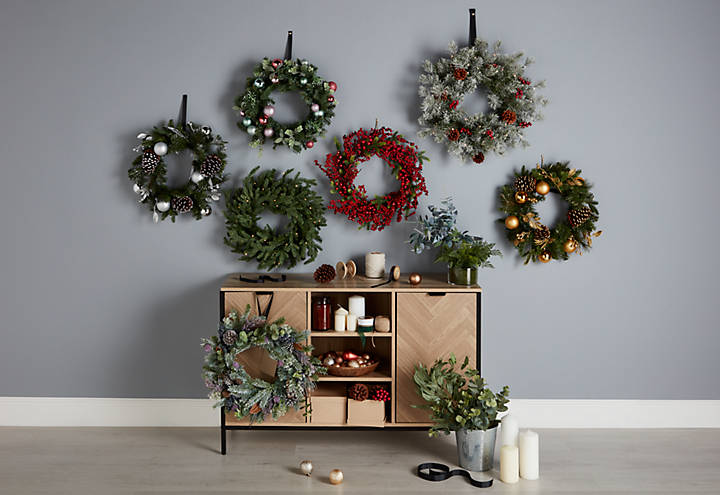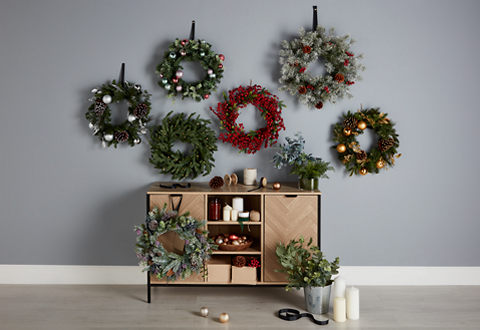 ---
What you'll need:
12-inch diameter frame - make one using copper wire
Stub wires
Foliage, thistles and berries (visit a florist or go into your garden and see what you can find, or pop in to a B&Q store and see what seasonal plants we have)
Christmas decorations
Making a Christmas wreath
Step 1
Start by wrapping twine around the top of your metal frame. Then get a handful of sphagnum moss (make sure it's slightly damp – if it's too flaky it may not keep its shape) and place it on top of the frame. Wrap twine around the moss to keep it in place. Continue doing this until the entire frame is covered, ensuring the moss is tight and secure.
Step 2
Next, add your chosen foliage, make sure it faces one direction to achieve a circular shape. Simply insert the tip of the separate bits of foliage into the moss (cut the foliage tip at a slanted angle so it inserts into the moss easier). Be sure not to cover the wreath completely as you will be adding other materials later.
Step 3
Once you're happy with the way you've arranged the foliage – it's then time to add extras such as thistles and berries. Don't worry about filling the whole frame, the moss adds an extra element so it's fine if you can see it peeking out from behind. Use any flowers, berries or foliage that you wish – and you can tailor the wreath to suit your colour scheme.
If you're having difficulty securing the bits to the wreath, wrap stub wire around the stem and then insert into the moss. Not forgetting to cut the stems at a diagonal angle so that it it's easier to insert.
Step 4
Once the main body of the wreath is complete – you can add some extra decorations such as cinnamon sticks, fir cones, hessian bows or some tree decorations. Make sure to attach them using stub wire so they are as secure as possible.
---