How to plant bedding plants in beds & borders
Transform your outdoor space with bright bedding plants
Planting out bedding can add instant colour, scent and a decorative display to your garden with very little fuss.
Pick up bedding plants in-store from B&Q in pots or trays and simply and easily transfer to your garden. It's quick to do and doesn't require lots of gardening expertise or tools – great if you're new to gardening or fancy getting the kids involved.
How to create a bedding plant design
With your bedding plants chosen and a bed or border selected, think about how they'll look when planted. We recommend that you:
Place taller plants, such as ornamental tobacco (Nicotiana) or cosmos at the back of beds and borders, graduating to shorter bedding plants at the front such as petunias, marigolds and pansies.
Plant in groups for a statement block of colour or drifts between perennials and shrubs, rather than as individuals.
You will need:
Your chosen bedding plants
---
---
How to plant up bedding plants in beds and borders
Step 1
Water the bedding plants well while still in their original tray or container. This gives them time to absorb the water as the bed or border is prepared.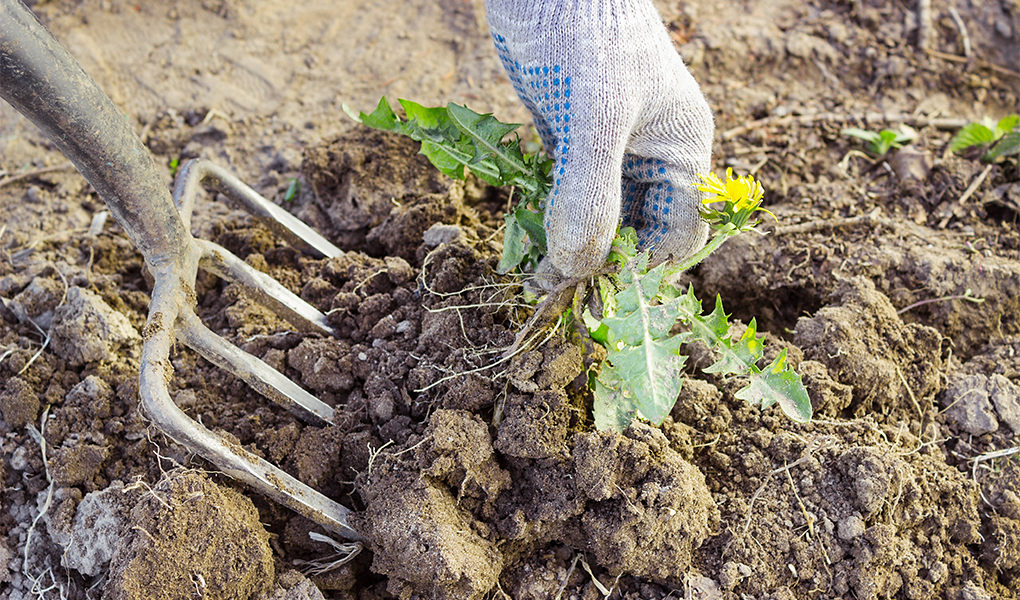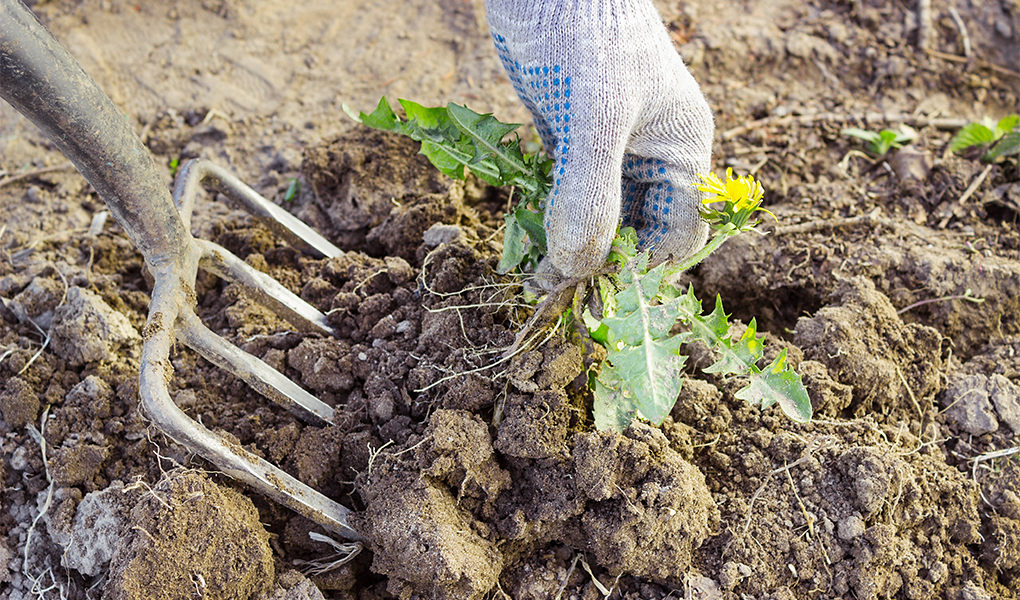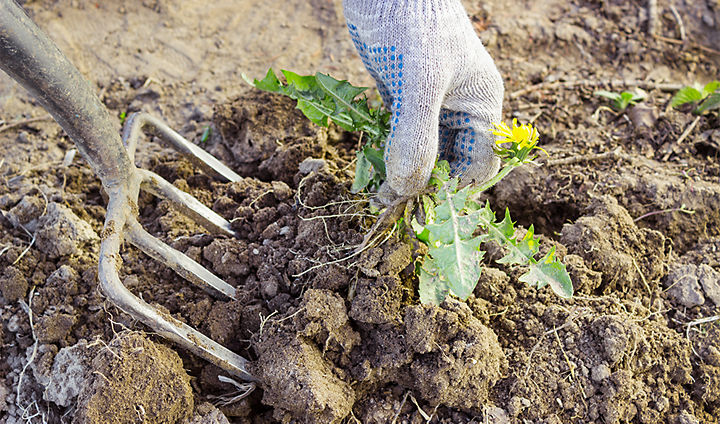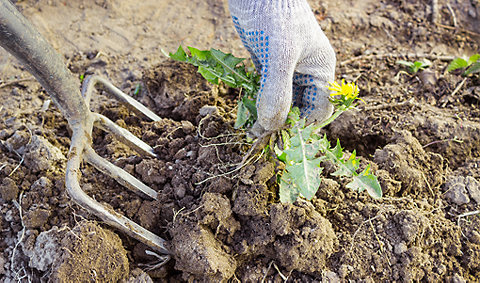 Step 2
Prepare the site by turning over the soil with a garden fork or spade. This will aerate it and help to break up any compacted lumps, providing a better structure for roots to grow into and allow for better drainage.
Remove weeds by hand as you go, or with a hoe, and take out any large stones.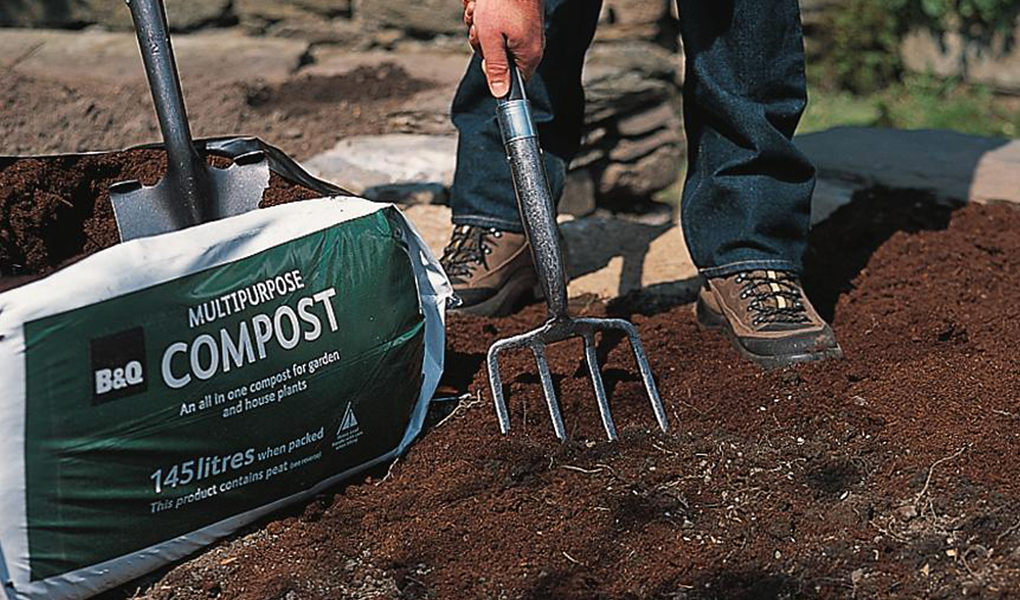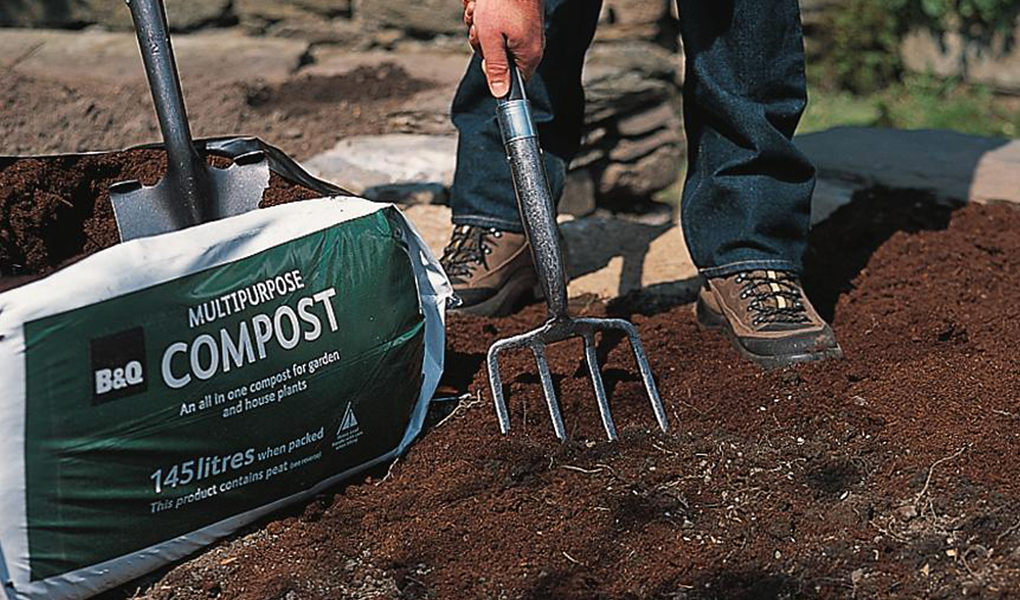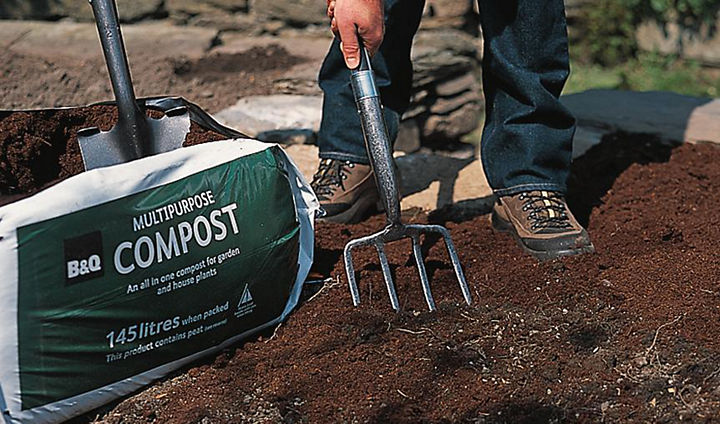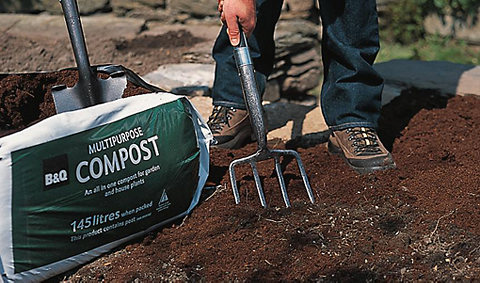 Step 3
Mix in a generous load of multi-purpose compost (about a bucket per square metre) and a soil improver or manure. This will enrich the soil with nutrients to help keep your plants healthy.
Fork the compost deeply so that the roots of your new plants will grow down into it in search of moisture and nutrients.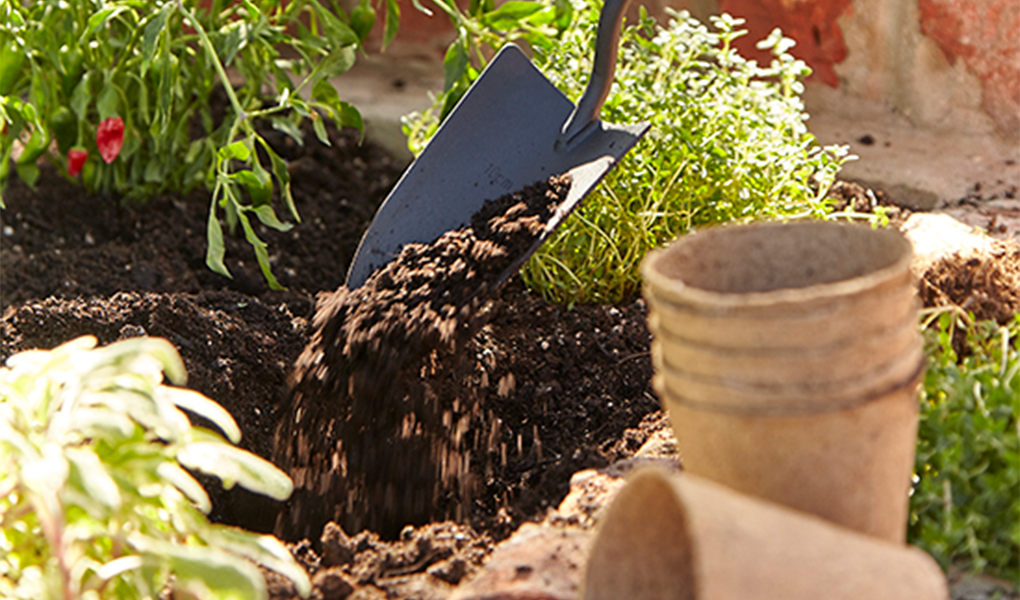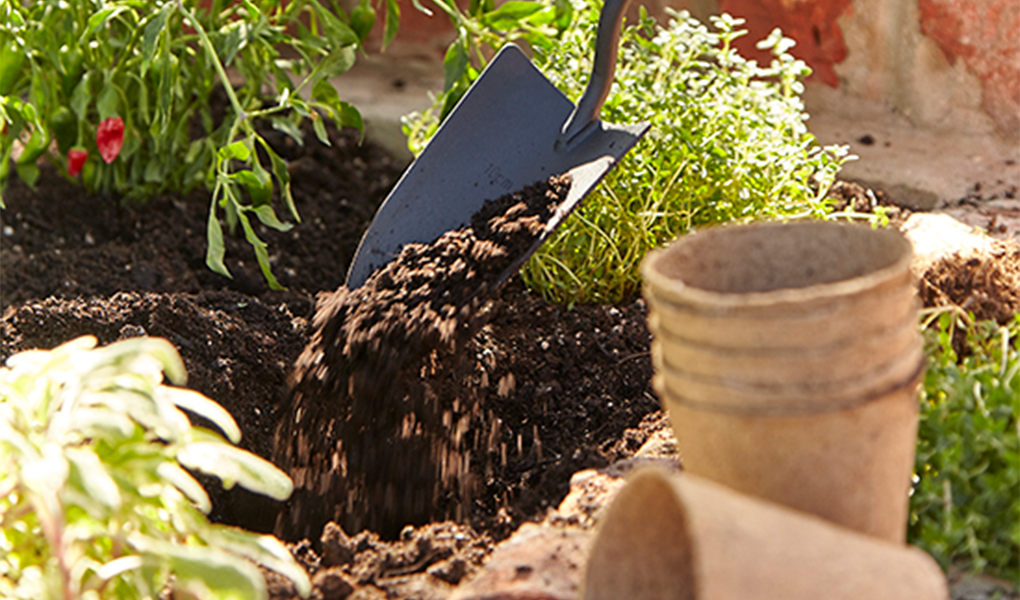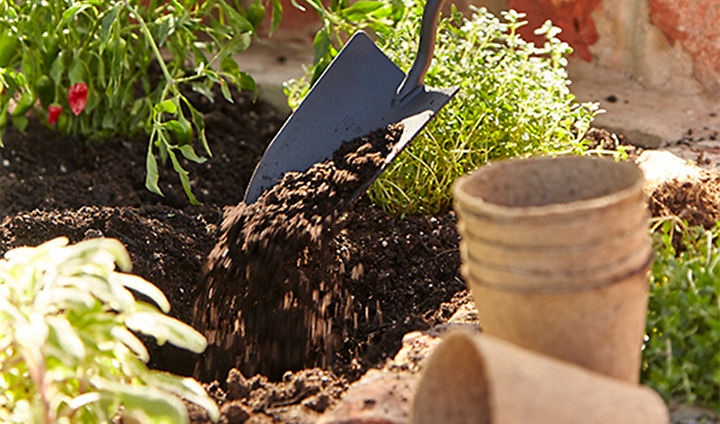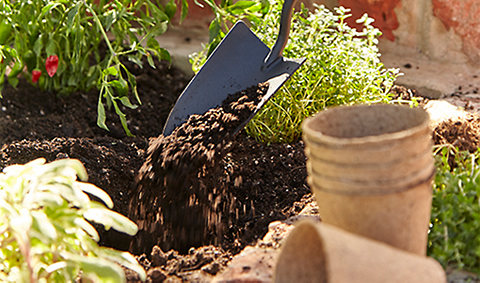 Step 4
Use a trowel to dig a hole a little bigger than the pot or container the plant will be removed from.
Bedding needs to be planted at the same depth as it's in the pot or tray, making sure the top of the root ball is level with the soil surface. Check the hole is the right depth and add or remove soil from the bottom of the planting hole as necessary.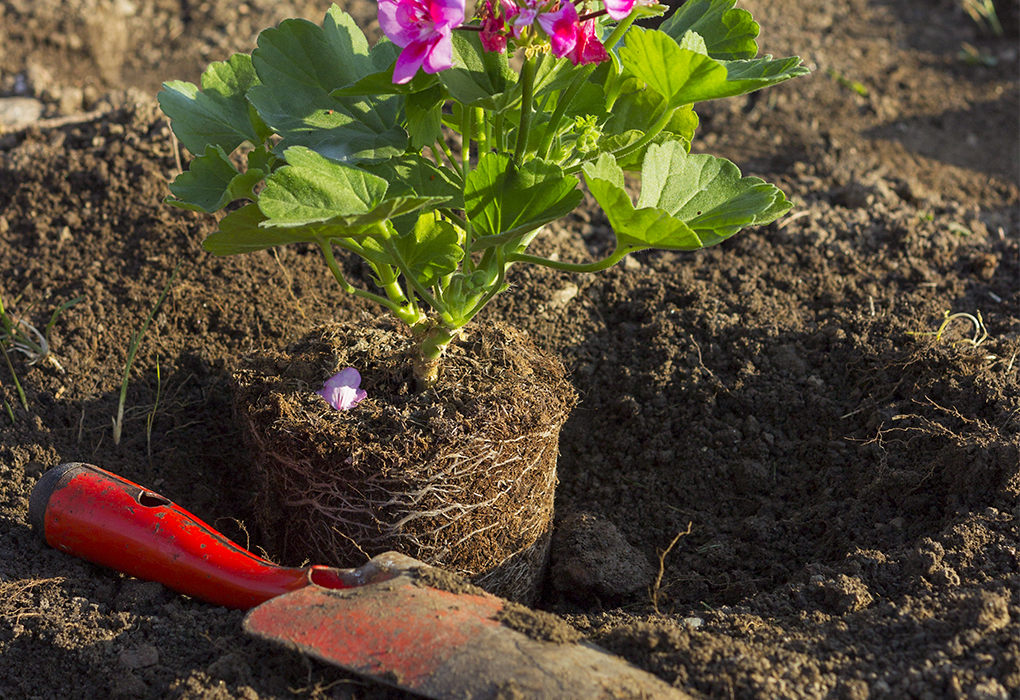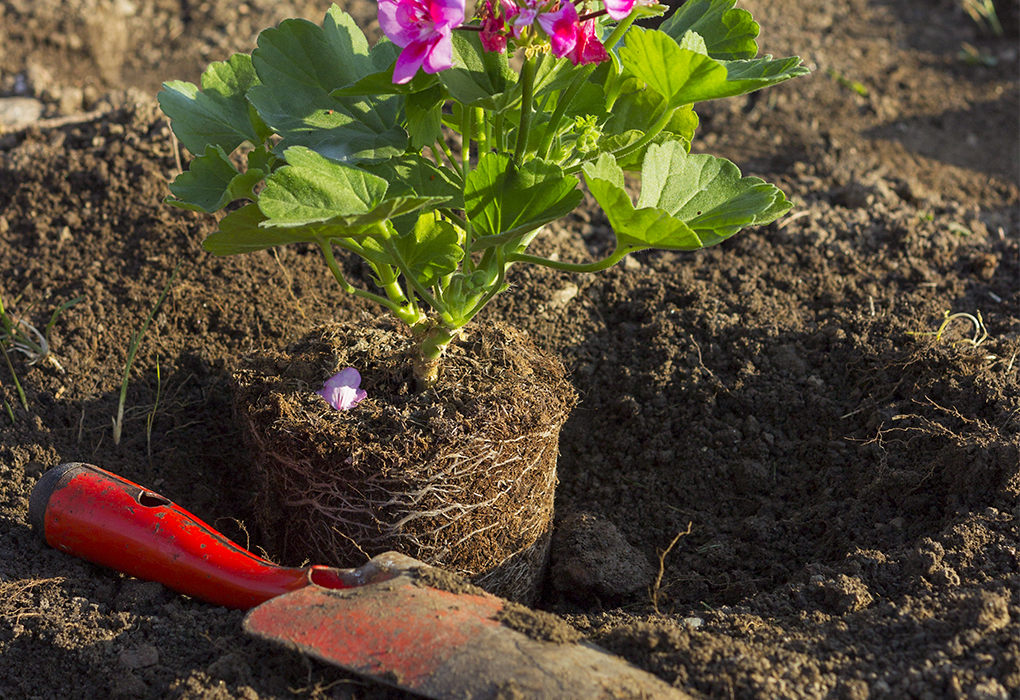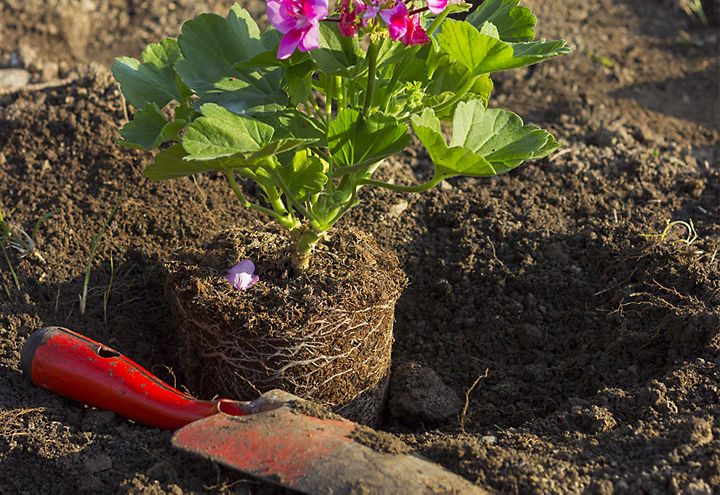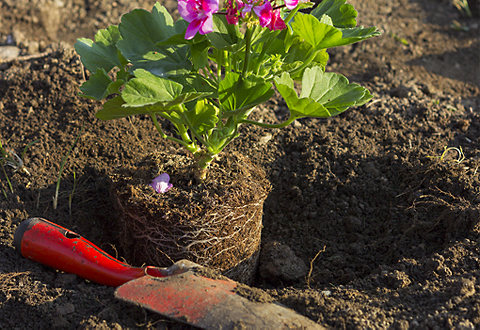 Step 5
Carefully push the plant up out from its tray or pot and handle by its root ball or leaves.
Lower the plant into the prepared plot.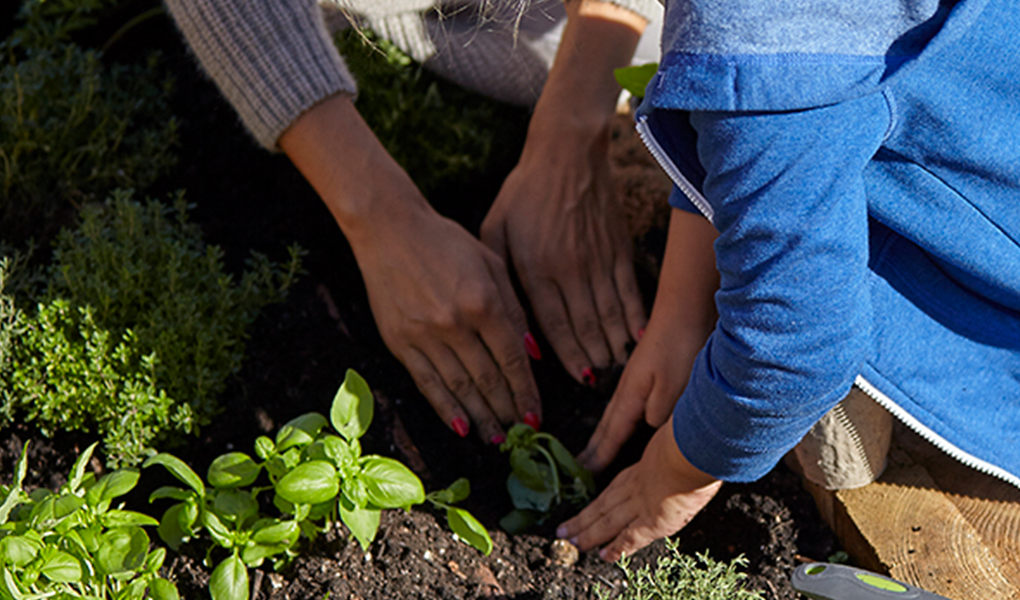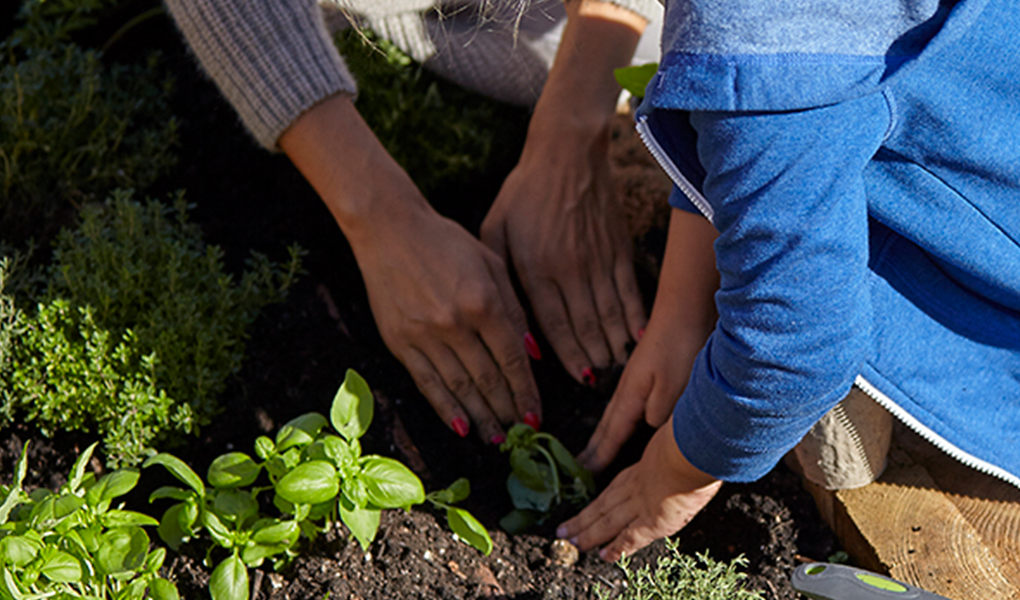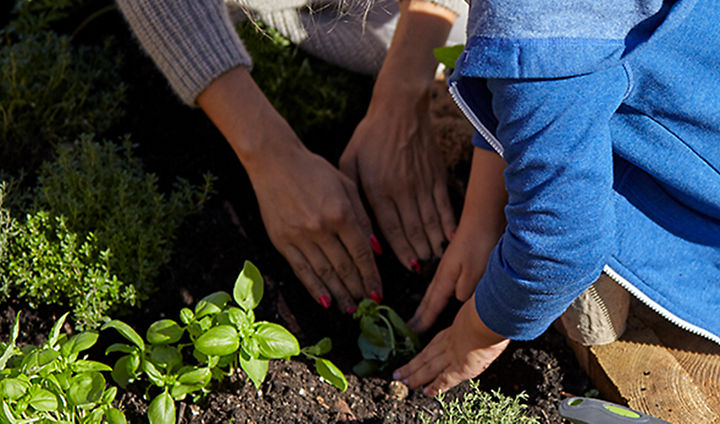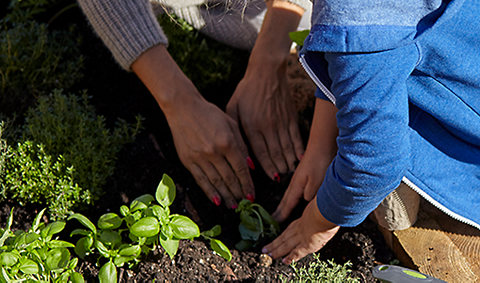 Step 6
Use your hands to gently fill any gaps around the plant using more compost or surrounding soil, so that the plant is well supported whilst roots remain below the surface of the soil.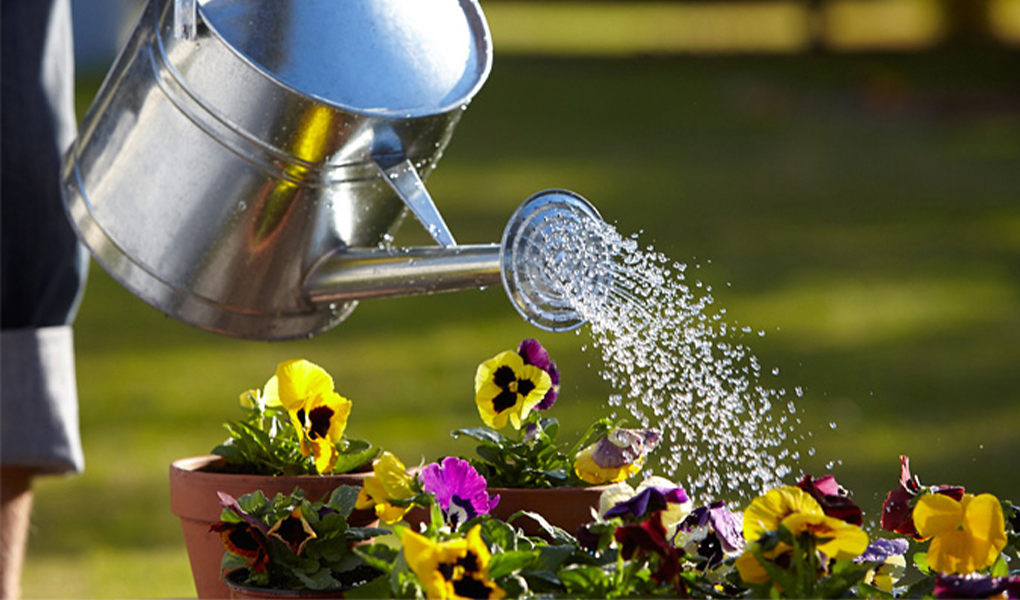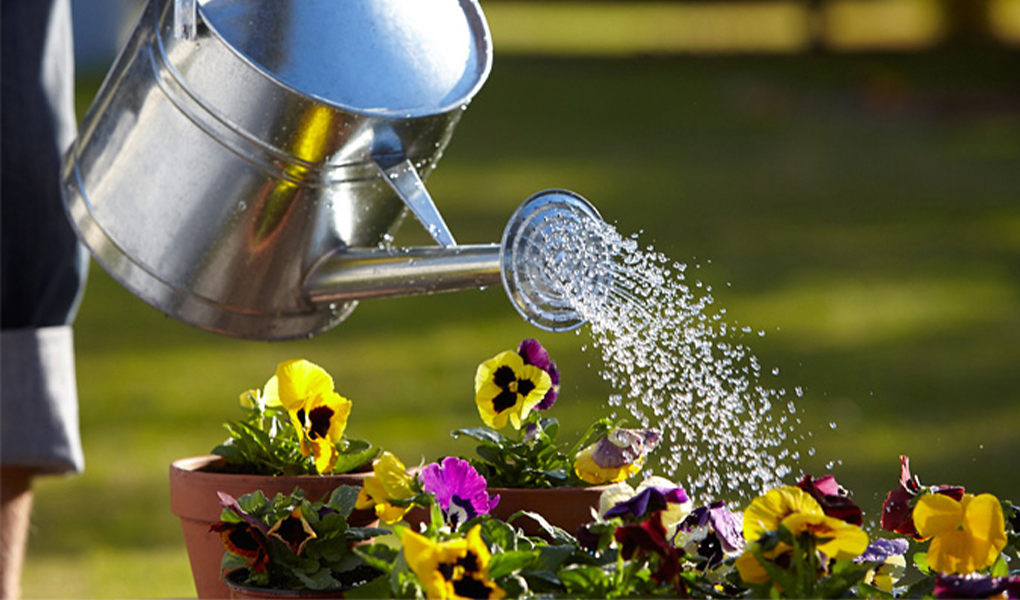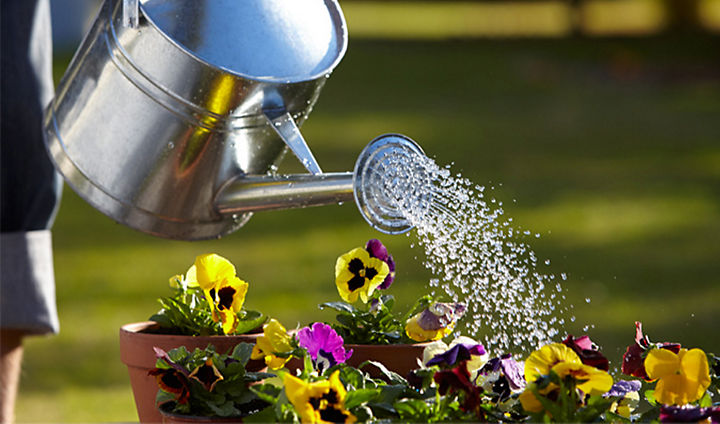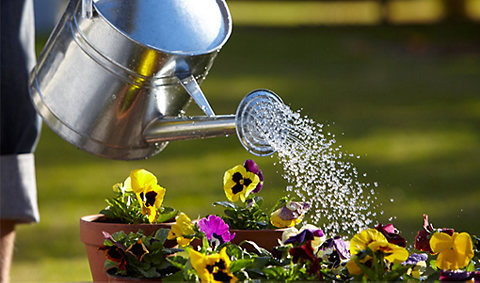 Step 7
Water in using a watering can. Give the plant a good drink watering only the soil around the plant, not the leaves.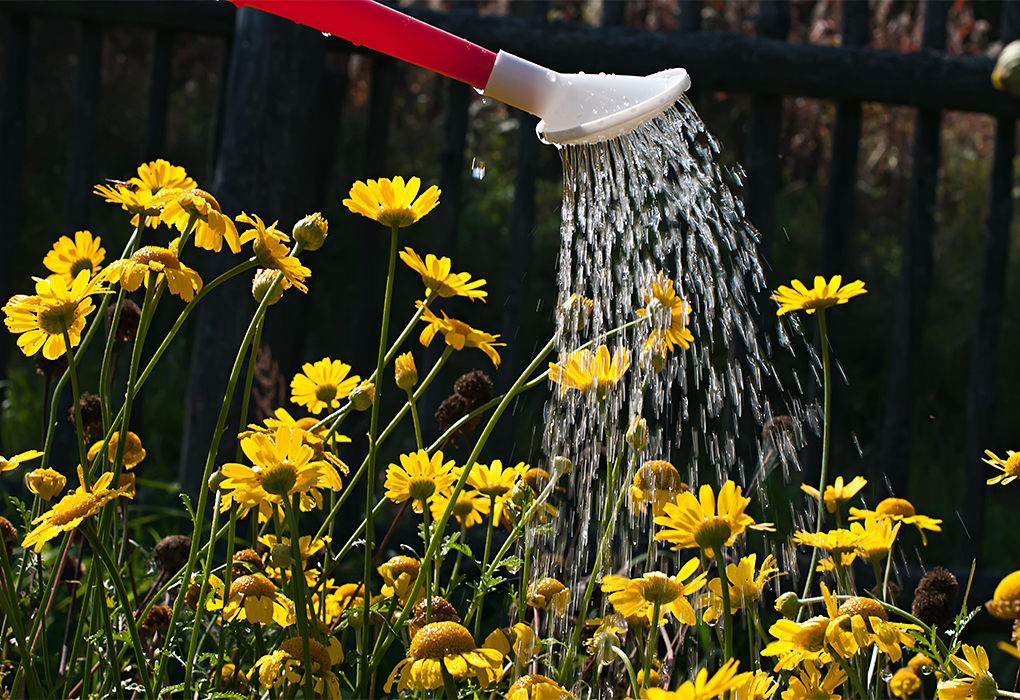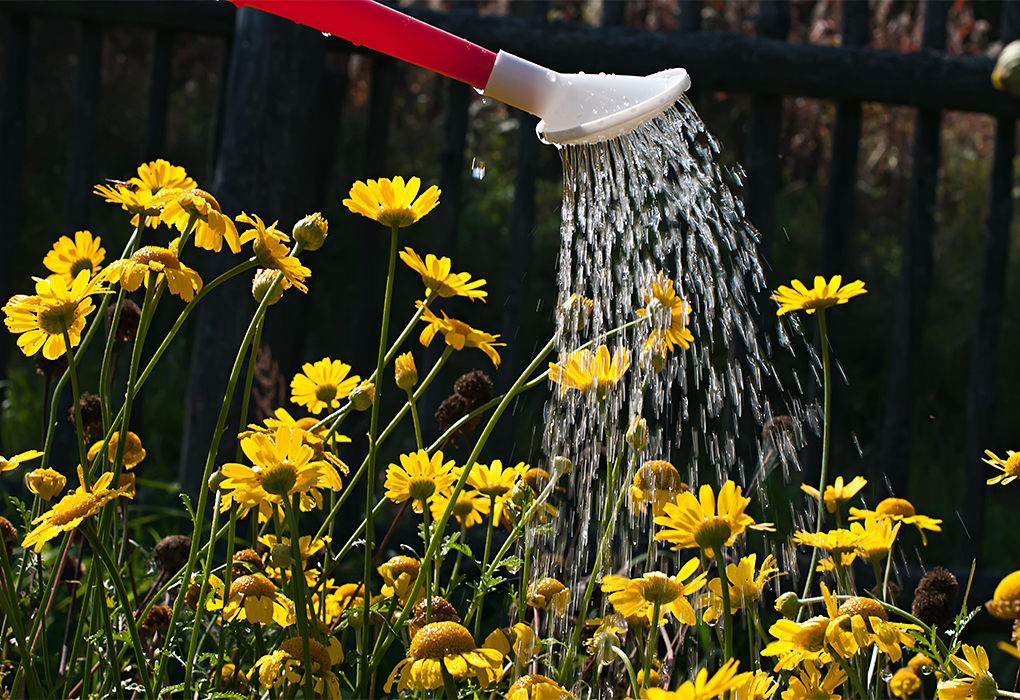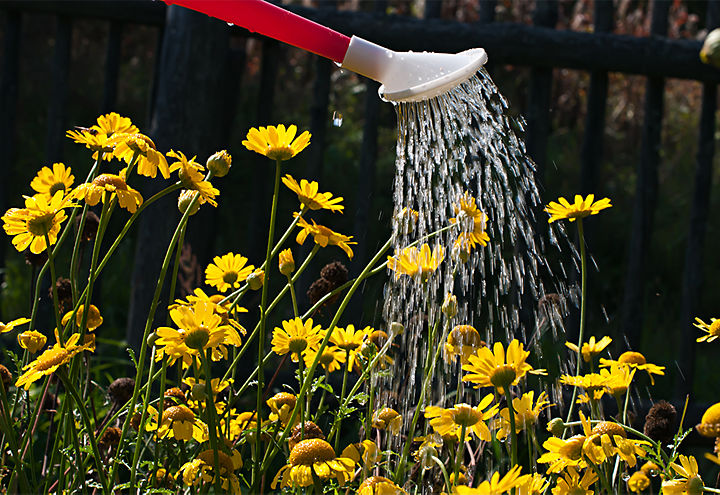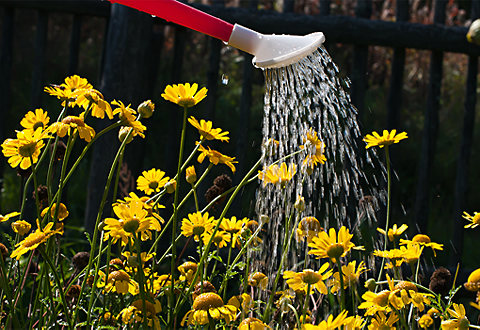 Step 8
Water regularly – this could be twice a day in the heat of summer (especially plants in pots or hanging baskets).
The foliage of many bedding plants acts as an umbrella, so even after rain; always check the soil around the plant to see if it still needs watering.
Top tip: Automate your garden watering
Don't worry about remembering to water your bedding - a water dripper system delivers water where and when you need it. Check out our guide for an overview of how an irrigation system works and the products we sell.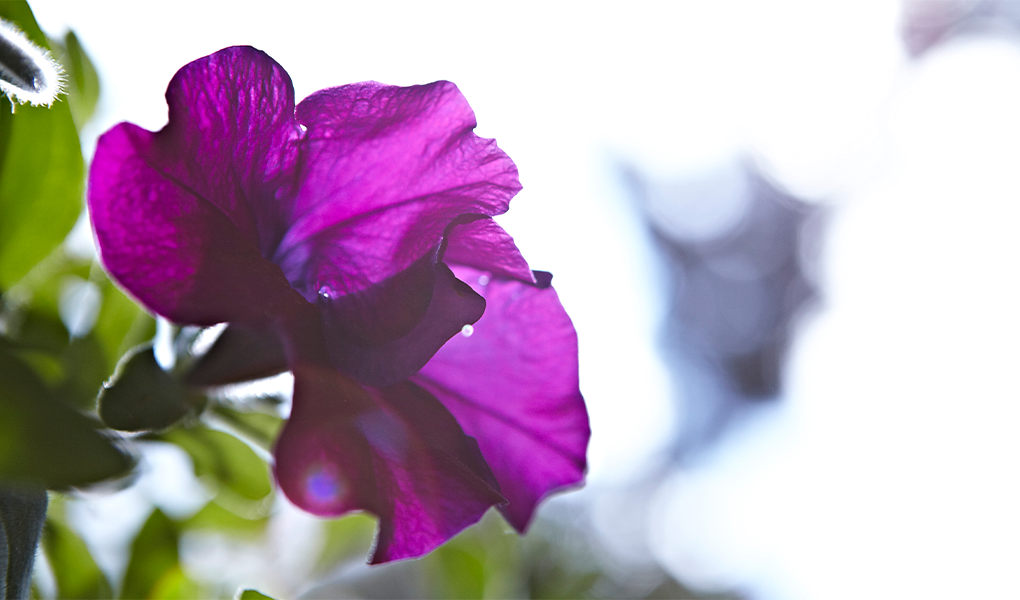 Step 9
Deadhead old flower heads as soon as they fade to stop your bedding plants wasting energy-producing seeds. This will encourage more new flowers and prolong your floral display.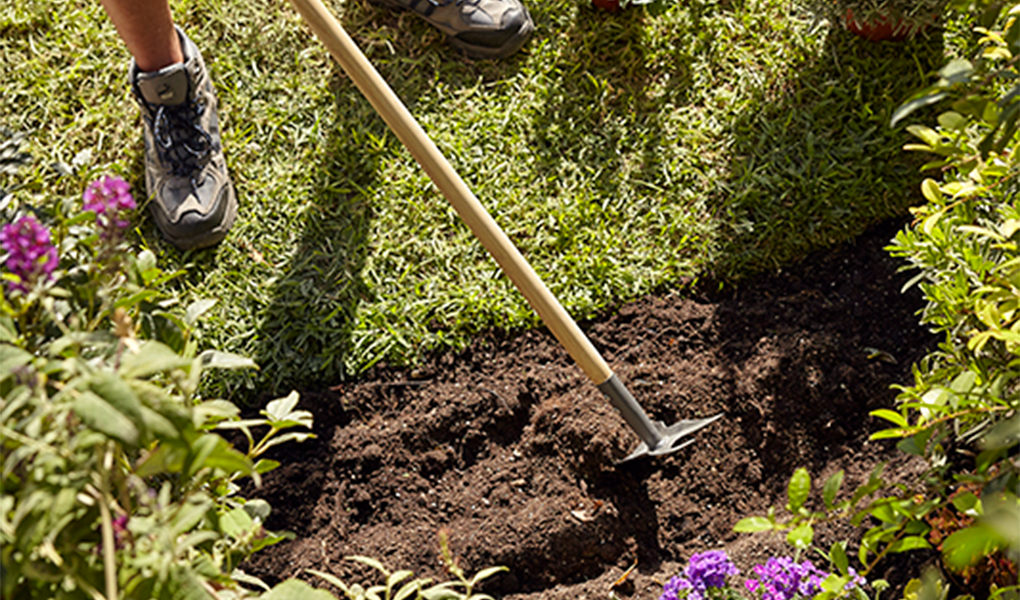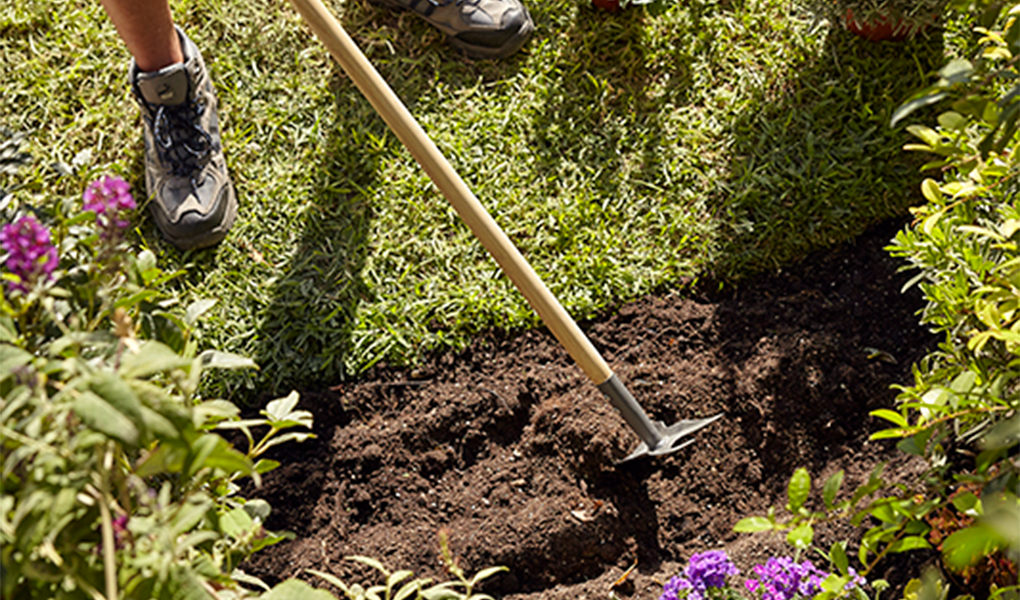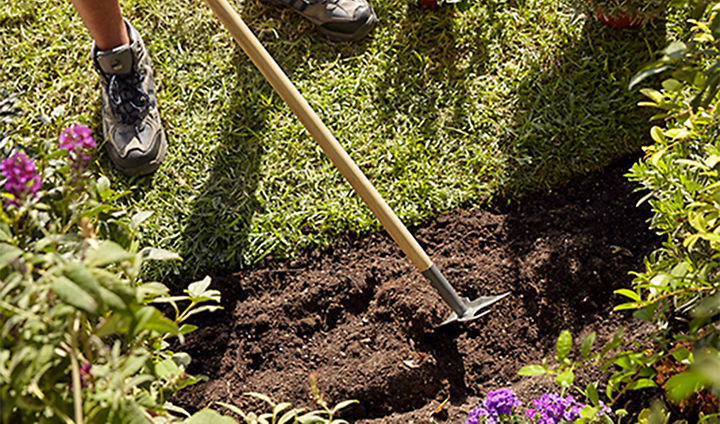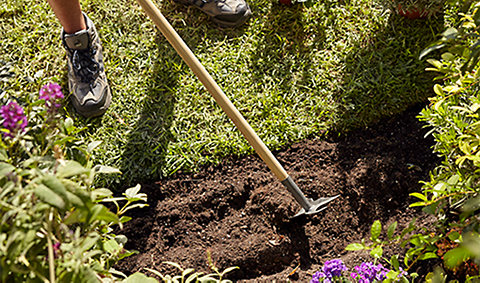 Step 10
Strip out summer bedding when summer is over (usually after the first frost or by late September/ early October). Clear and dig over the ground while it's still warm and before it becomes too wet.
Bedding can be taken up and composted. Learn how to create your own compost with our how to guide.
If you're planning to follow up with spring bedding, don't worry about adding new compost - there should be plenty left over from the summer.
---