Skirtings, mouldings & coving buying guide
Skirting, mouldings and coving have a whole range of uses, including holding glass in place in doors and windows, hiding expansion gaps and joins, or just adding a decorative touch to an interior.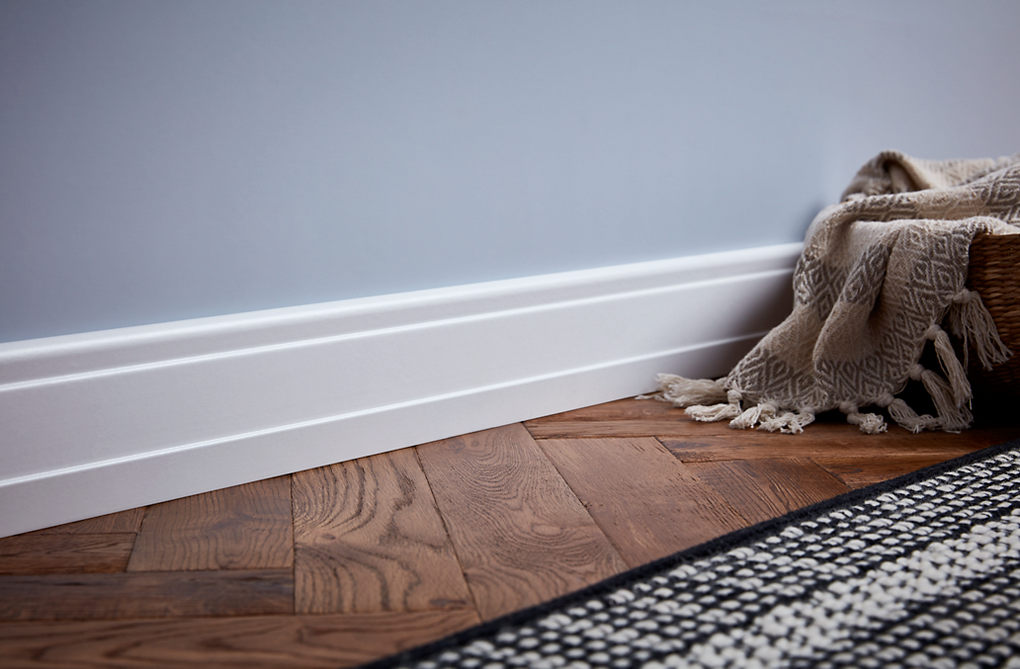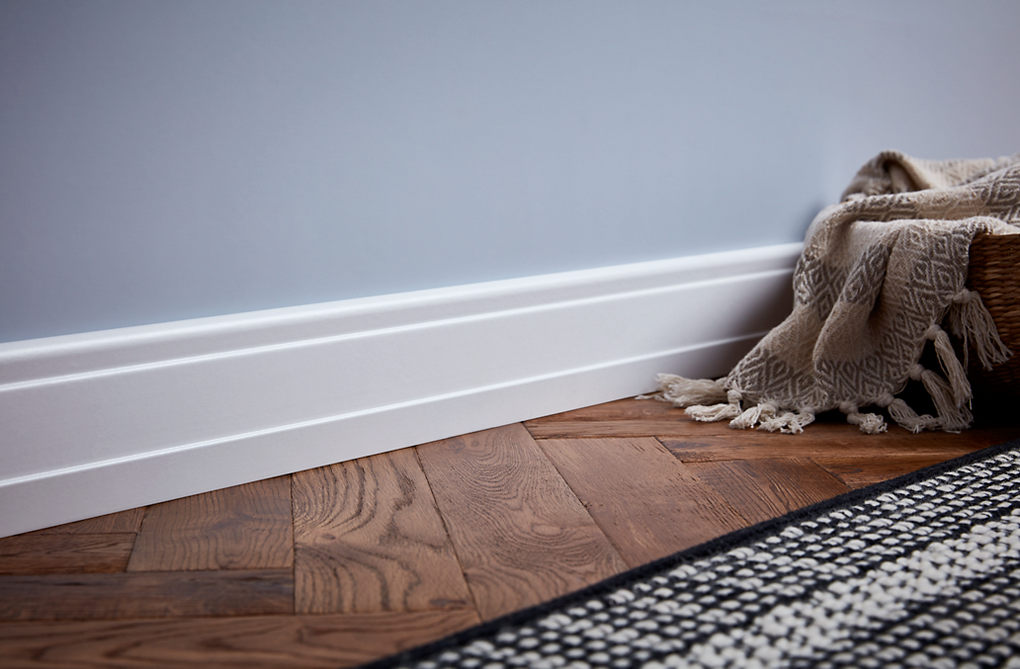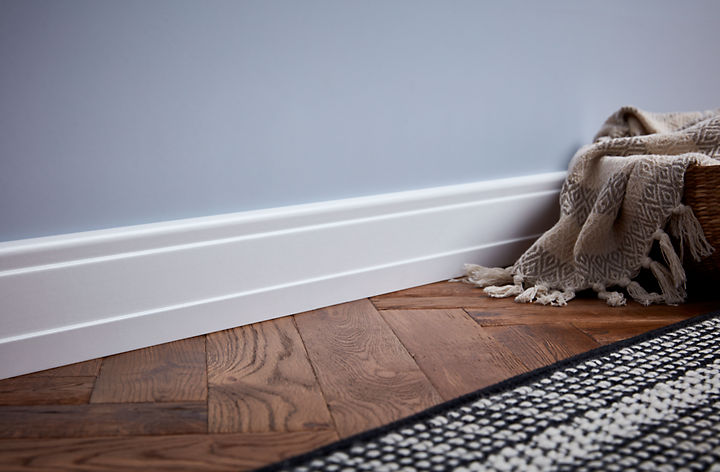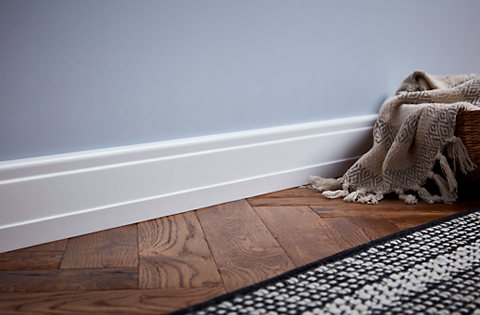 ---
Architrave
Used to hide the join between a door frame and the wall.
Bevelled/rounded reverse skirting
A wider skirting profile with rounded edge
Chamfered skirting
Skirting is sold in a variety of heights, profiles and finishes, including chamfered, ogee, torus, bevelled and ovolo.
Cornice
A highly ornate form of coving found in period houses.
Coving
Prefabricated plaster or polystyrene decorative moulding fitted at wall and ceiling junctions in a room.
Dado rail
Divides the lower (dado) and upper area of wall.
Dowelling
Ranges in size from tiny dowels for plugging screw holes to diameters suitable for use as curtain poles.
Glass beads
Used to hold glass in place on doors and window frames.
Half-round moulding
Gives a curved finish to manmade boards like chipboard.
Ogee skirting
Traditional style skirting board with delicately cut grooves.
Ovolo skirting
Simple profile with a smooth surface and few small ridges.
Picture rail
Positioned on the upper part of a wall, it can be used to hang pictures or simply as a decorative feature.
Quadrant
Covers the gap between skirting and floor, as well as between wooden windows and the sills.
Scotia
A more decorative moulding that's used like quadrant.
Square or rectangular moulding
Used as retaining beads for glass panels in doors or for finishing the edges of shelves.
Staff and parting beads
Used in sash windows to keep the sashes in place.
Torus skirting
A larger skirting profile that gives a character to your walls.
Triangle moulding
Used as a finishing for internal corners.
---