Top tips for installing shutters on UPVC windows
We know that installing your own shutters can sometimes sound like a tough project to take on, but with the help of our partners at California Shutters, we've got all the advice you need. 
A common question when it comes to shutters is can they be installed on UPVC windows and conservatories? And the answer is a resounding yes! But is there anything you need to do differently when installing plantation shutters on UPVC windows? Well, the experts let us in on some great tips that will lead you to shutter success.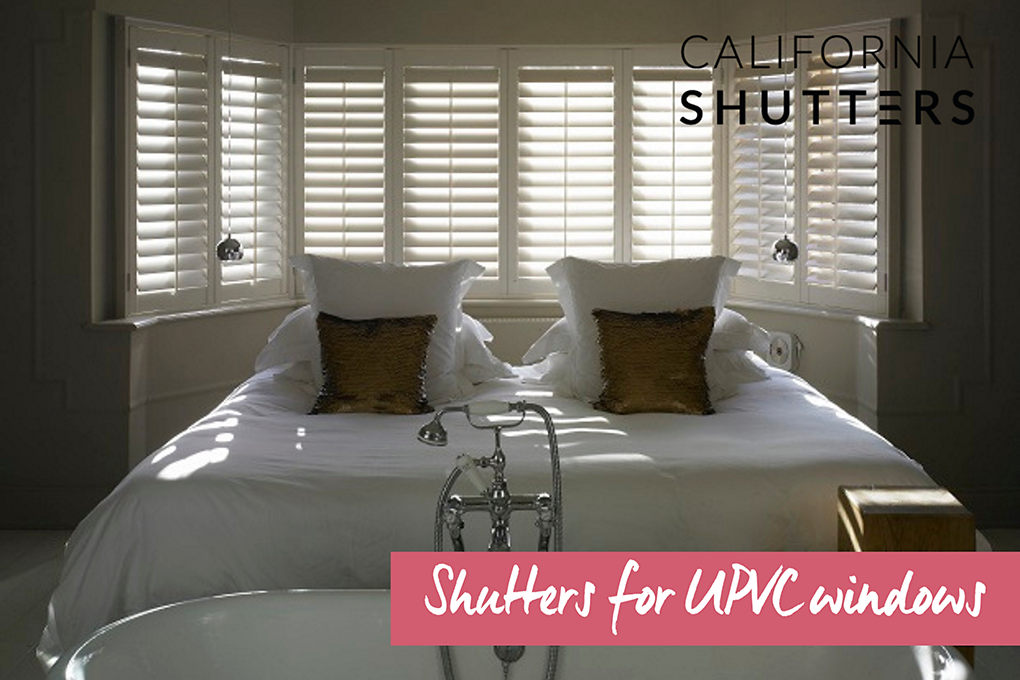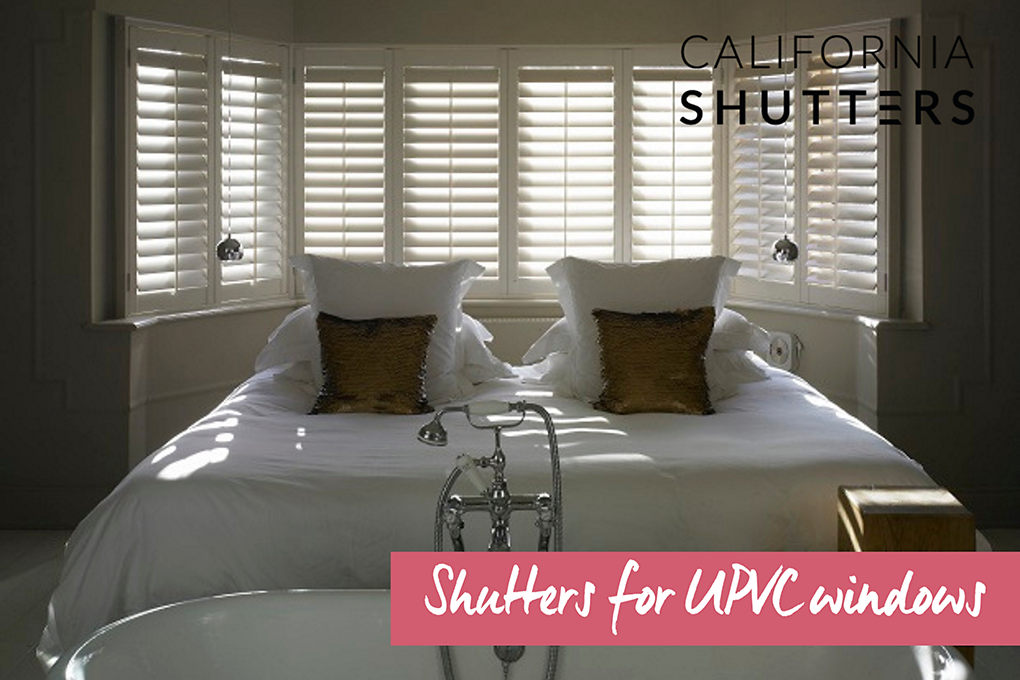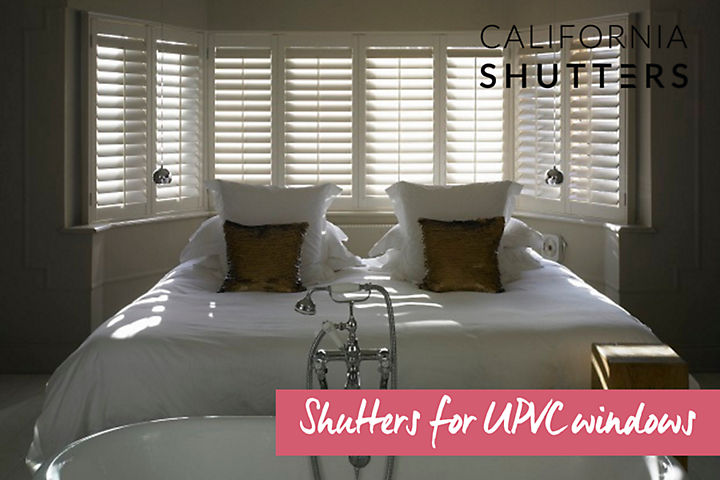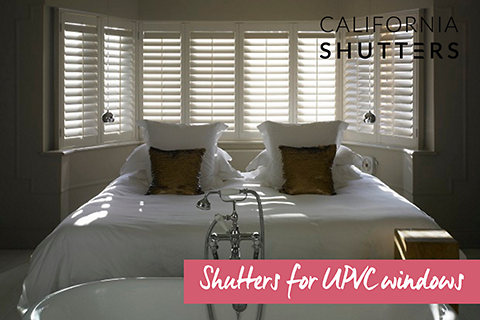 Shutters on UPVC windows: the facts
The good news is that the process of fitting interior shutters to UPVC windows is exactly the same as if you were fitting them to wooden windows.
The only thing you need to remember is that when you're screwing the shutter frame into the UPVC, once you feel the screw begin to bite, that's when you need to stop drilling. And that's all!
What to look out for when fitting window shutters to UPVC
Larger handles are more common on UPVC windows, so this is something you need to be aware of when measuring for plantation shutters.
You need to make sure there's adequate space between the handles and the shutters frame to ensure the slats of the shutters can turn fully.
Find out more about how to choose the right slat size for your home on the California Shutters blog.
If there's restricted space, why not look at a smaller slat size? Alternatively, if your hearts set on a larger slat for a more contemporary look, you can opt for an inside mount frame. The frame that holds that shutter panel can be positioned so there's enough room to accommodate the handles and allow the louvres to be opened.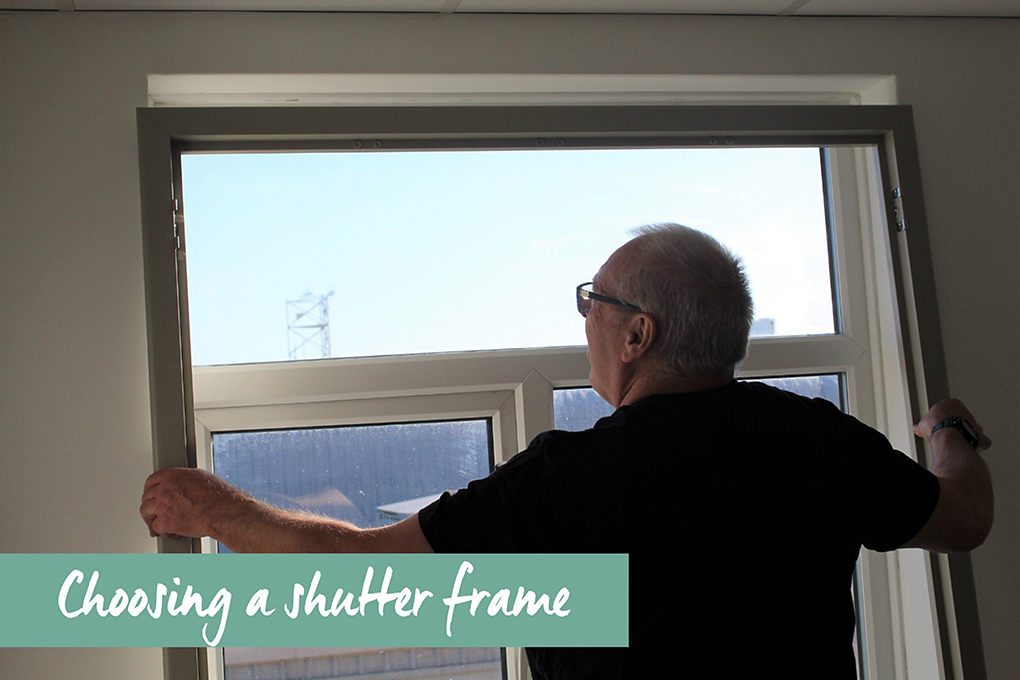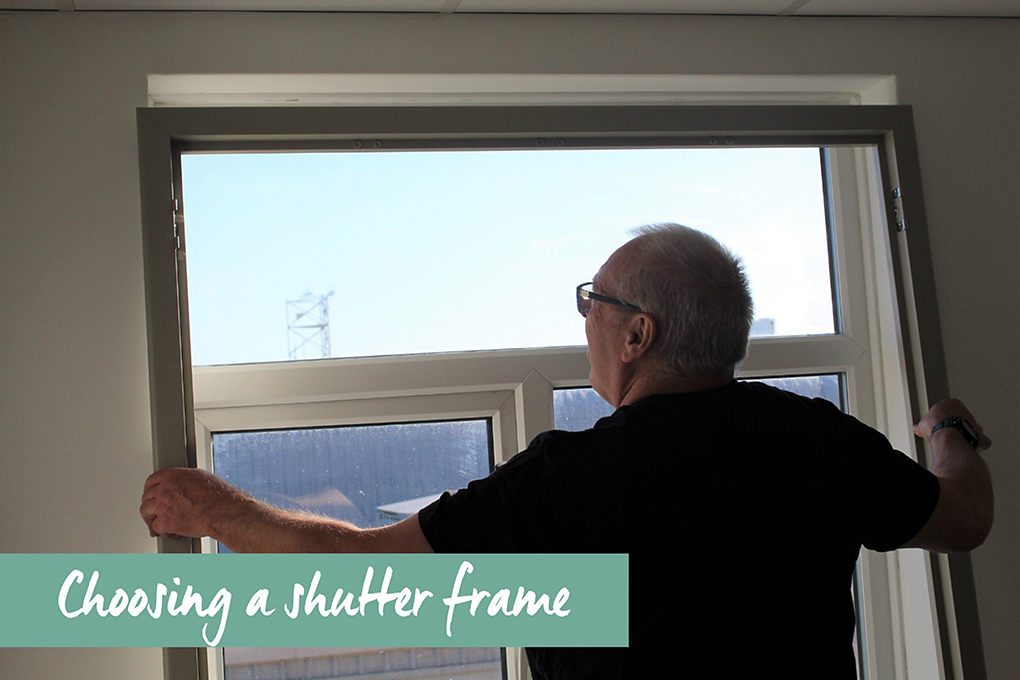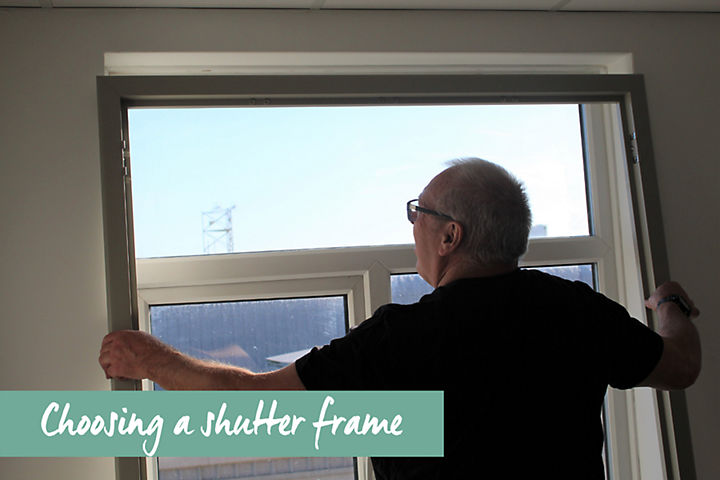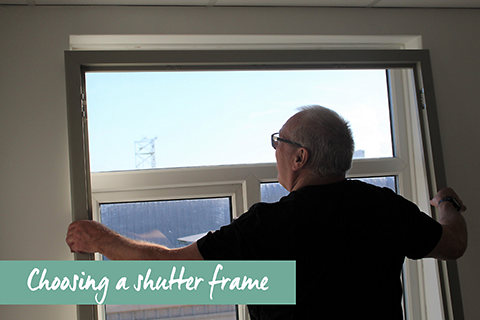 What shutter frame should I choose for my UPVC window?
There's a few frame options for your UPVC windows.
Inside mount frame
As previously mentioned, inside mounts are an option for your UPVC windows. These frames come with pre-drilled fixing holes and attach within your window recess at the sides and the top and bottom. Therefore choosing this frame option doesn't involve drilling into your UPVC at all.
An inside mount frame is the most popular option, as it provides a neat finish, and is the easiest option to measure for.
Vintage L frame
If your window doesn't have a recess and therefore is in line with the wall, similarly to traditional sash windows, then an L frame may be the best option for you. The vintage L frame can be installed into the window or the surrounding wall.
A lot of modern sash windows made of UPVC have the function to tilt inwards, and if this is the case, get in touch as you may require a different fitting.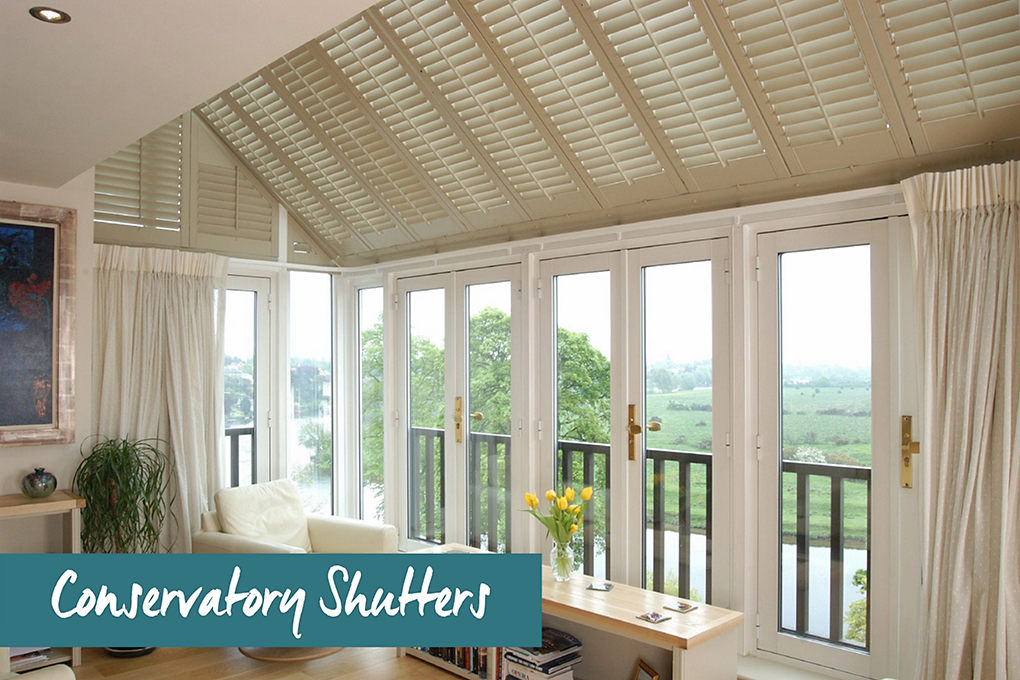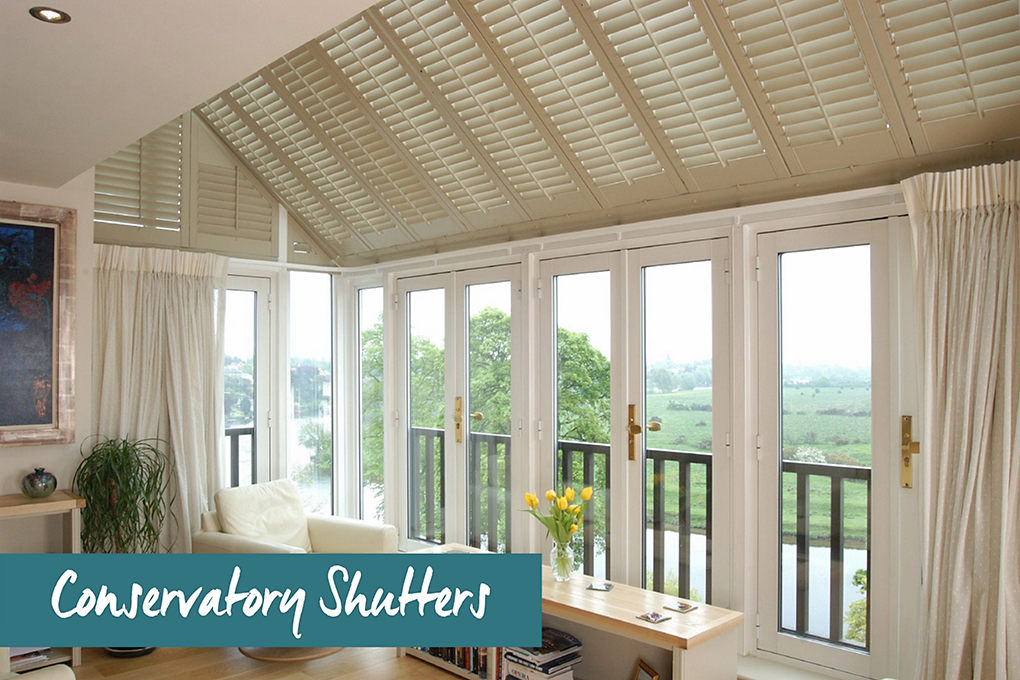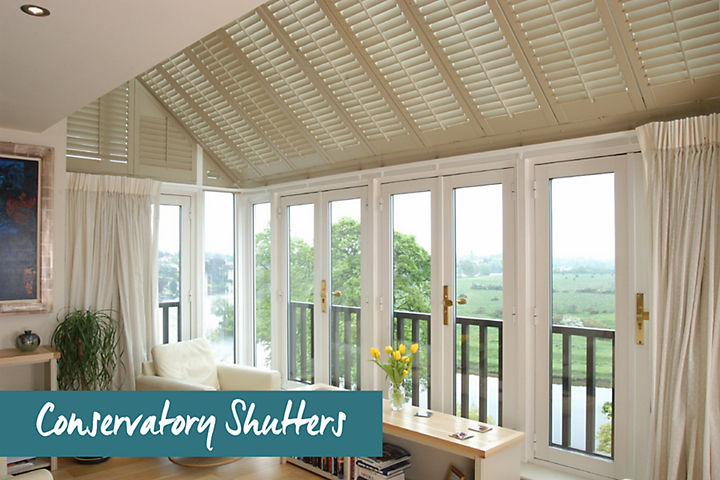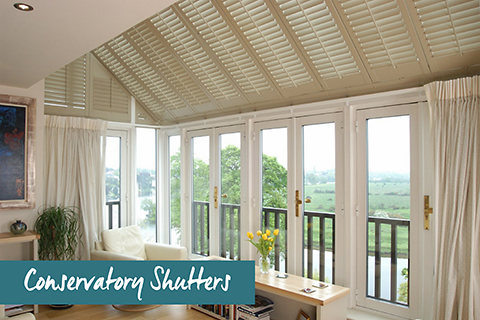 Can I get shutter blinds for my UPVC conservatory?
Measuring and installing wooden shutters for a UPVC conservatory will depend on the shape and size of your space.
Often, a conservatory is made up of a boxed shape, and in this case, the inside mount frame (as discussed above) would be the perfect fit. In the instance that your conservatory has window sections that are at an angle, fixing the shutter fame directly into the window may work best.
As mentioned before, there's no need to be worried about drilling your plantation shutters into the UPVC, all you need to remember is to just stop drilling when the screw bites.
If your conservatory is particularly unusual, or you're still unsure of how to measure or install your interior shutters, email in a photo. The team at California Shutters will be more than happy to advise you on the best way to design and install the shutters for your space.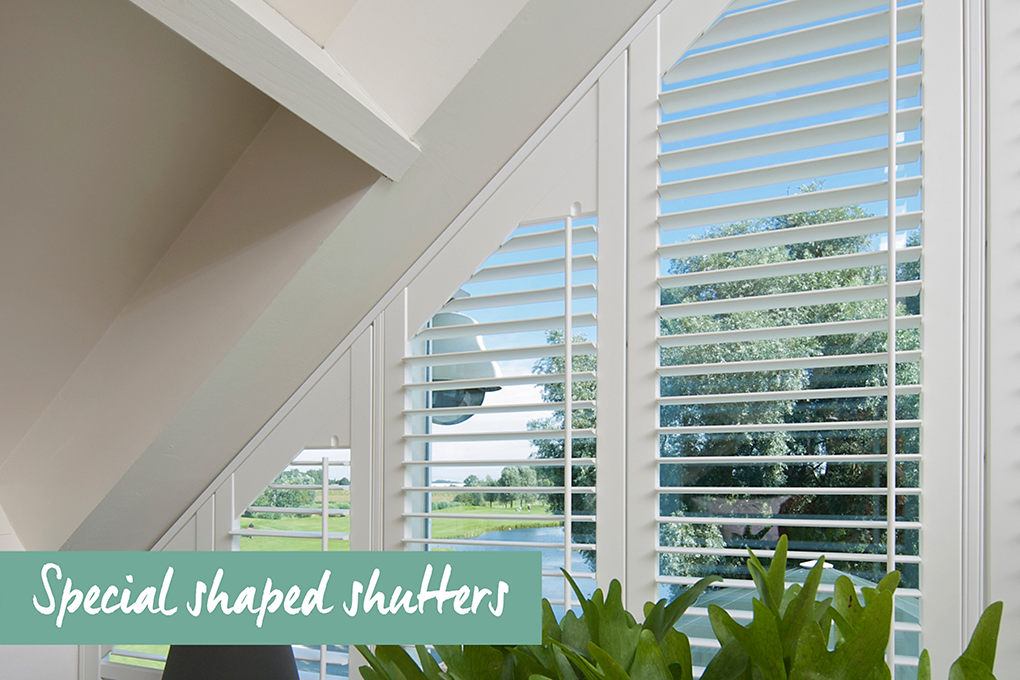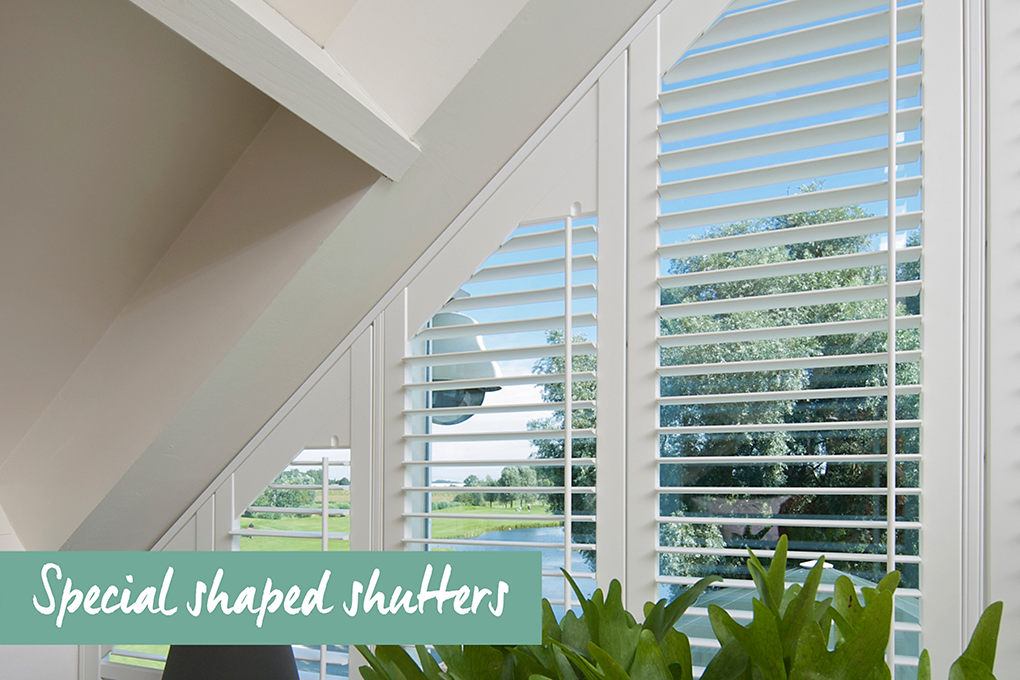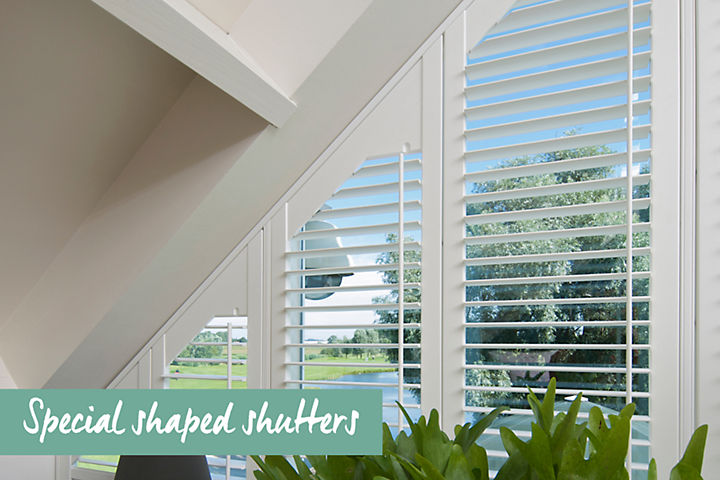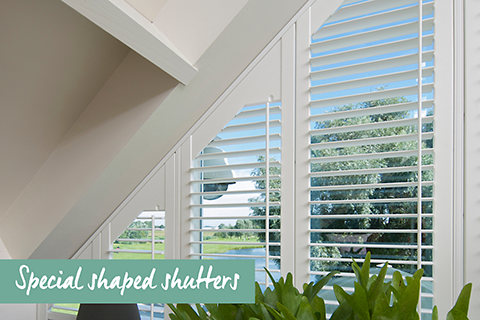 What if my UPVC windows are an unusual shape?
Don't worry, as these wooden shutters are bespoke, they can be designed to fit any shape and size. So whether your UPVC windows are triangular, arched, or even round, these shutters have you covered!