Plantation shutters: everything you need to know
Plantation shutters, totally out of your budget right? Well, we'll let you in on a secret. Quality plantation shutters are affordable, luxurious, and by choosing to DIY  yours, you could save up to 40%.
We'll take you through everything you need to know, from measuring to getting a quote from our partners at California Shutters.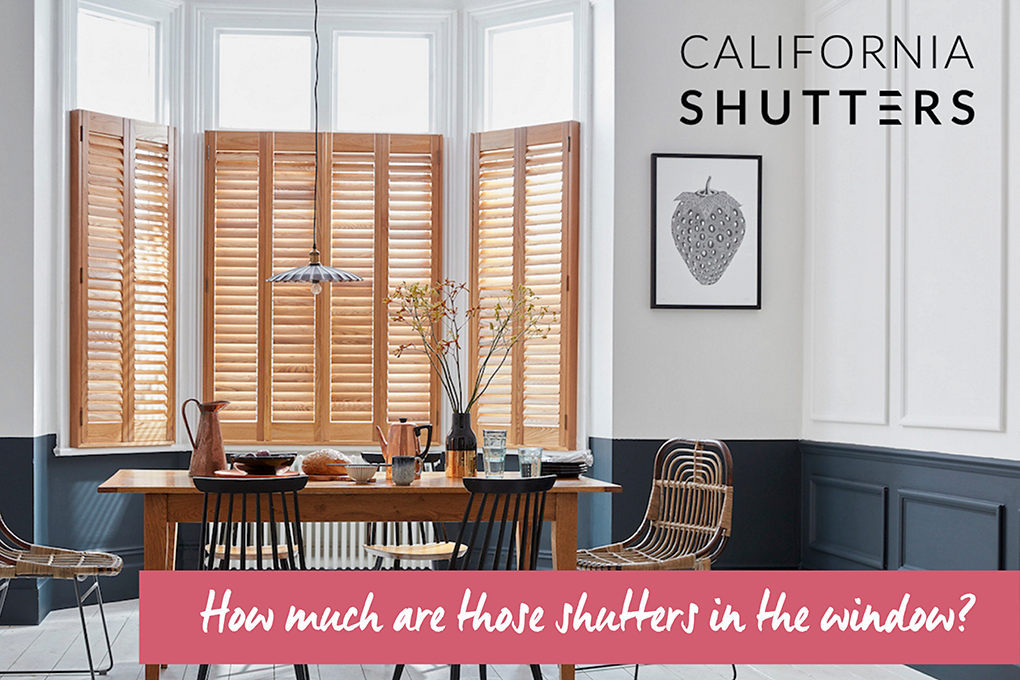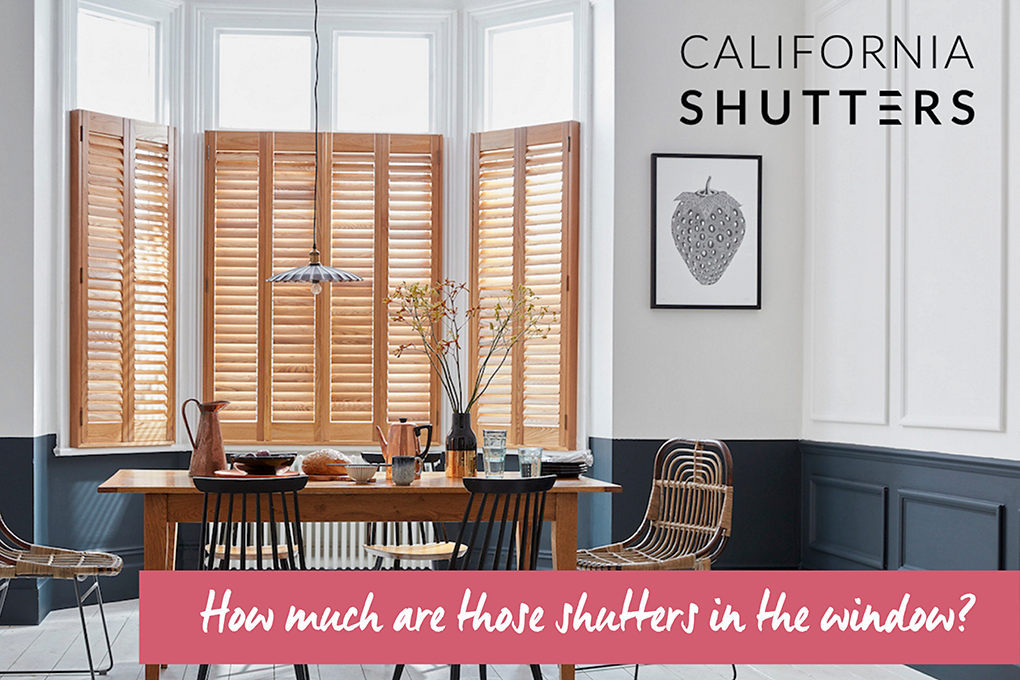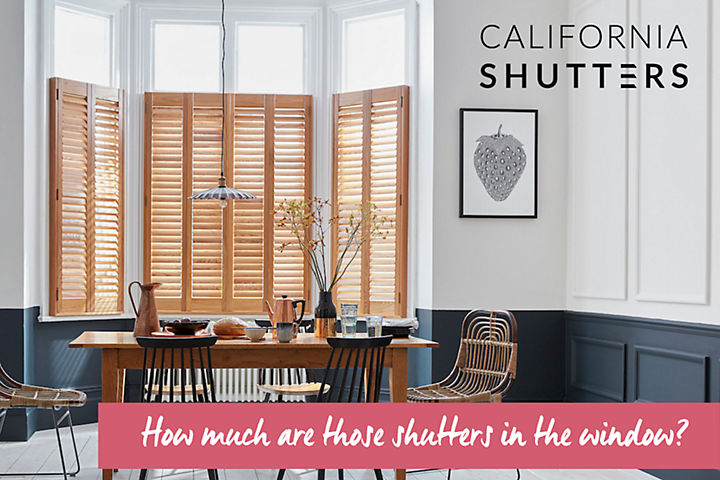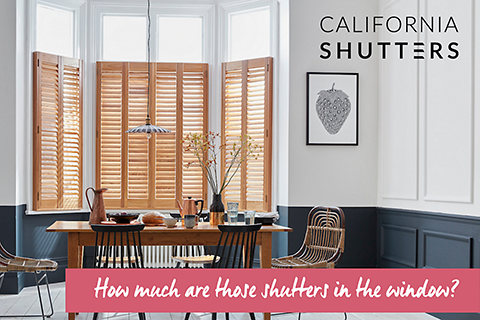 How much do shutters cost?
The average costs for plantation shutters in the UK is around £180- £300 per square meter.
If you opted for a full measure-and-fit service that price would be starting at £300 per square meter. When choosing California Shutters, prices begin at £180, saving you an amazing 40%.
How much do bay window shutters cost?
The cost of these shutters depends on the size of your window and the material you choose.
By choosing the DIY route a typical box bay window, around 2m², will cost from £359. To get a quick indication of price, simply multiply the total width of your windows by the height, and then multiply this by the shutter range you have chosen.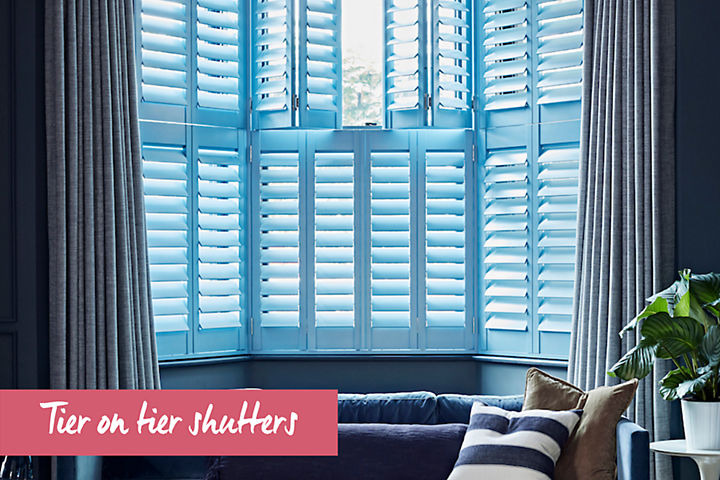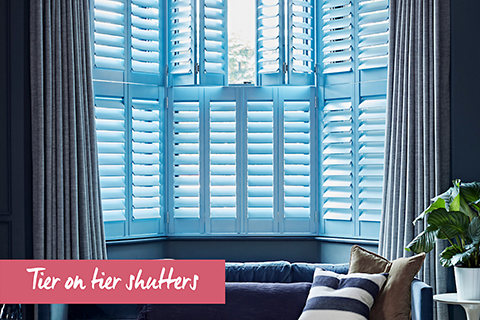 Example prices per square meter:
2m²= from £359
3m²= from £538
4m²= from £718
*These prices are based on an average cost for self-install shutters, if you choose a full measure-and-fit shutter company, add at least 40% onto all of these prices.
Is it hard to measure and install shutters yourself?
The quick answer? No!
These shutters are designed with DIY novices in mind, with extensive step-by-step guides to ensure anyone can measure and fit shutter blinds and there are experts on hand to help you every step of the way.
Our customers tell us that by choosing to DIY their Shutters, they can install 2 bay windows for the price of one. It really is a no-brainer!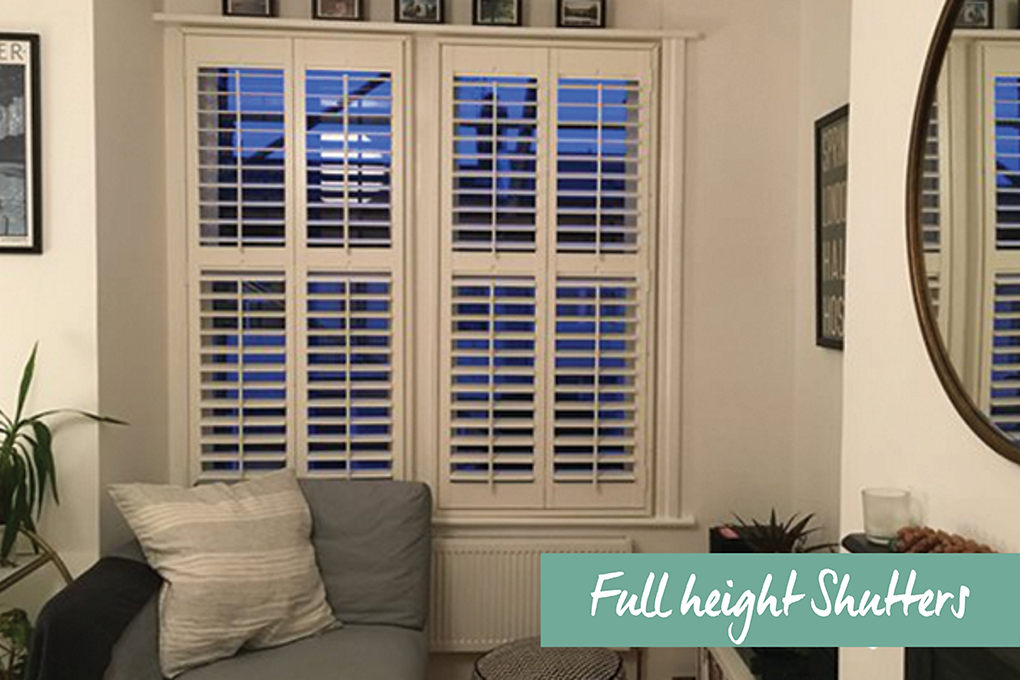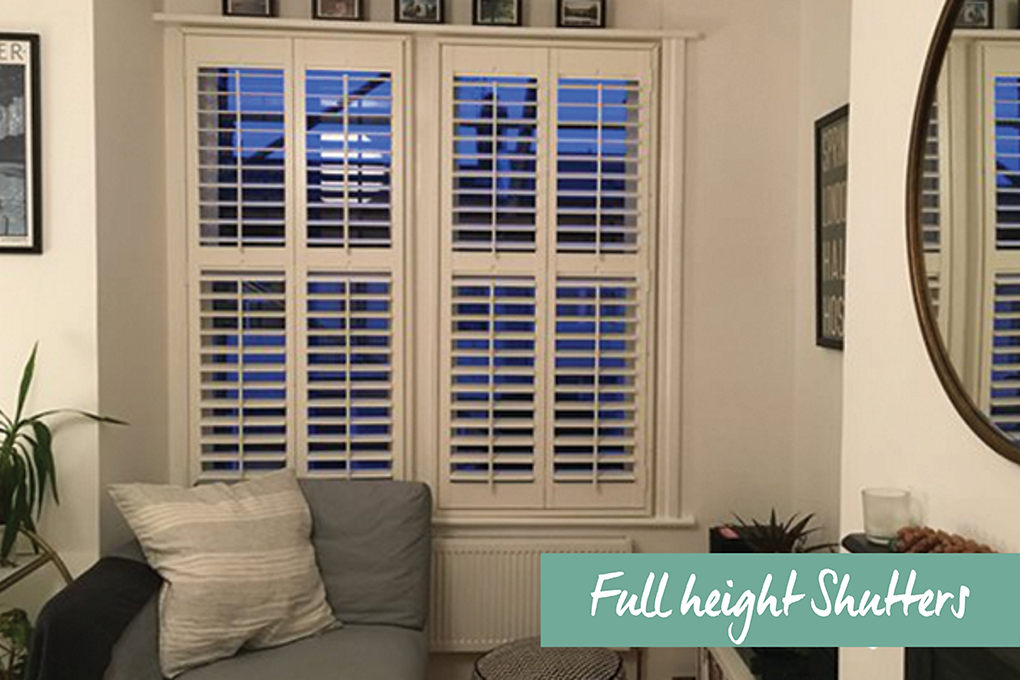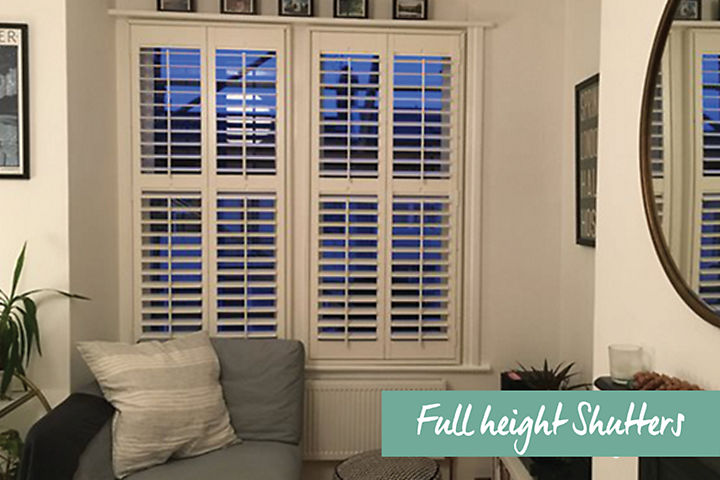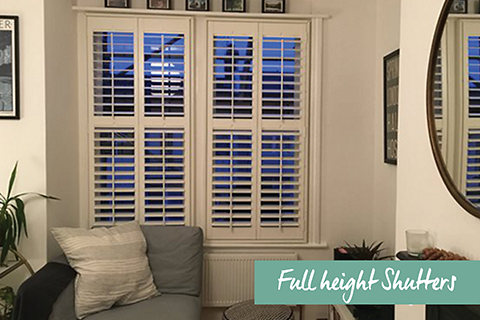 What are the benefits of window shutters?
Shutters not only look stunning, but they provide numerous practical benefits too.
Kerb appeal
By improving kerb appeal, and being a permanent household fixture, wooden shutters attract potential buyers and bring long-term value to your property
Privacy
You'll get privacy, perfect for street-facing rooms or any rooms in your home that are over-looked. And when the shutters are closed, no-one can peak in. 
Light control
Shutters provide maximum light control, so unlike blinds or curtains, you can adjust the amount of light that enters your room. A simple tilt of the slats can let the sunlight flood in, create partial light, or provide a near blackout effect.
Sound proof
These custom-made shutters are manufactured to your exact specifications, so they fit your window like a glove. This snug fit, as well as the natural density of the materials, mean your shutters will provide another sound-proofing layer to your home.
Insulation
Similarly to how plantation shutters sound-proof your rooms, these window dressings also insulate them. Shutters have been known to save you money on your utility bills.
Easy to clean
To ensure your shutter blinds look as good as the day you brought them, all you need to do is wipe them down with a damp cloth. No need for dry cleaners, or specialist equipment, saving you money and time.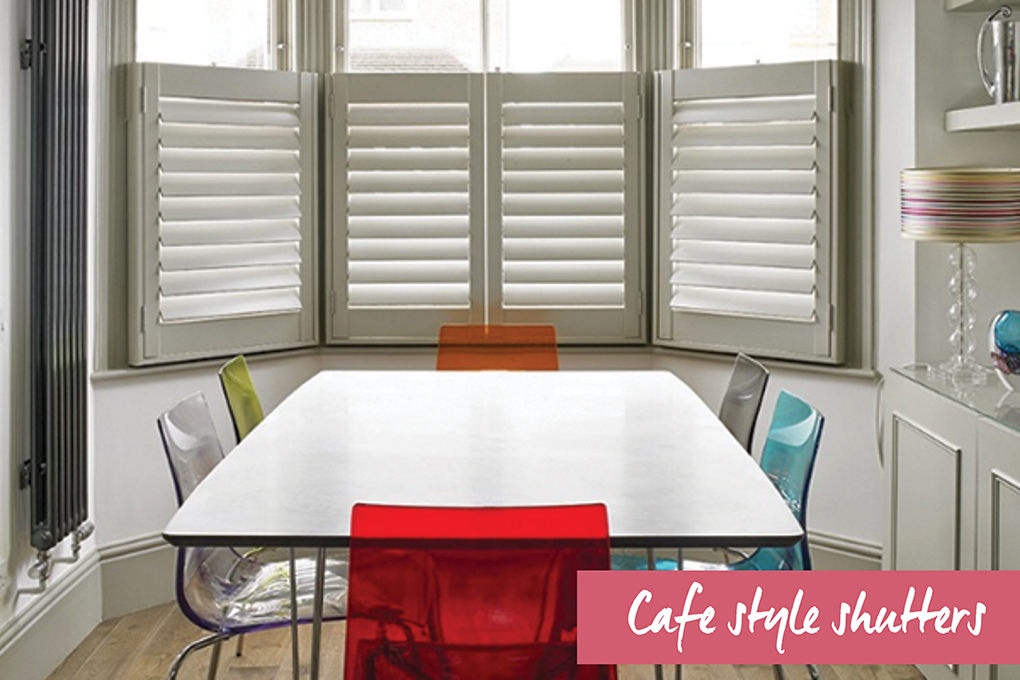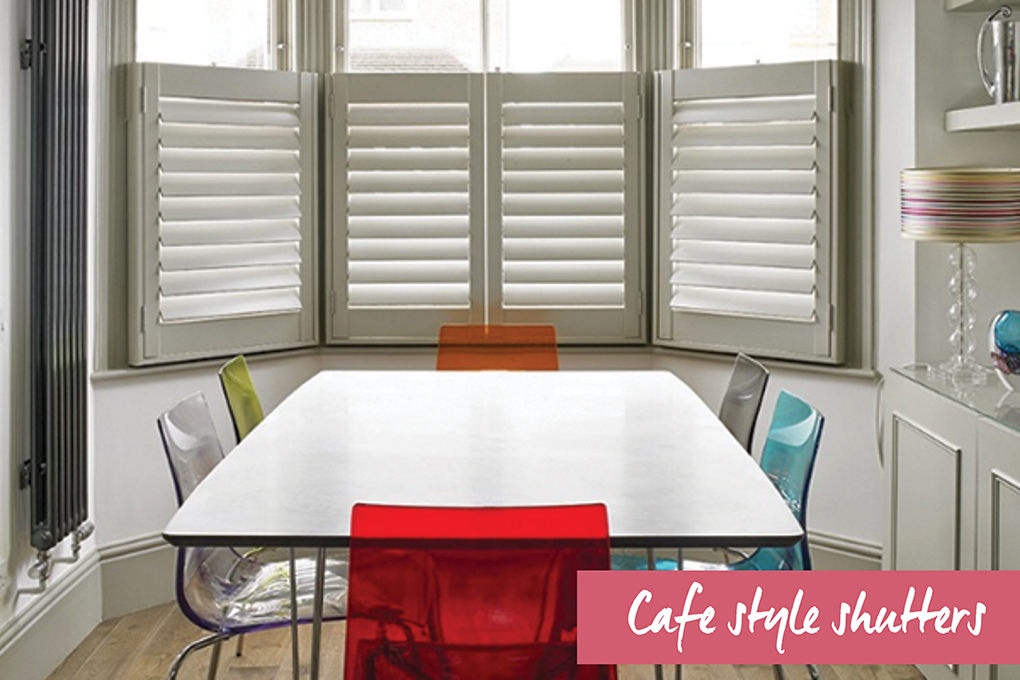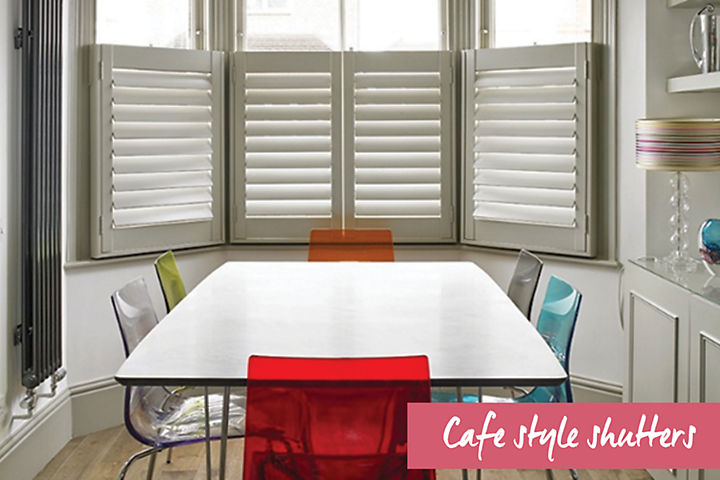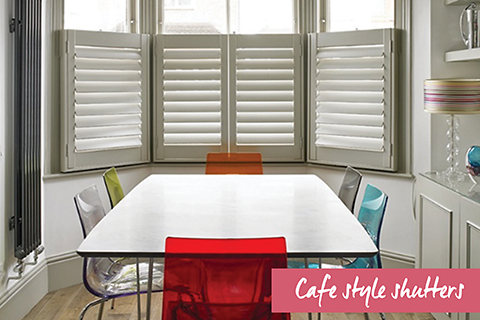 What materials are available?
Shutters from California Shutters come in a range of materials to suit all budgets and style.
Hybrawood
If you're on a tight budget, this affordable wood hybrid is perfect for you. They contain real hardwood, and are therefore a stronger, high-quality product than the cheap MDF alternatives you might see elsewhere.These best-selling window shutters feature hardwood frames and stiles with polyvinyl slats that have an integrated aluminium core for maximum durability. From £225 pm².
Pure Hardwood
These timber shutters are made from quality Paulownia hardwood. This fast-growing wood is sustainably sourced and is available in a range of colours, stains and limewashes. A light-weight timber, perfect for plantation shutters. From £260pm².
Waterproof PVC
This polyvinyl range is 100% waterproof, perfect for wet rooms and shower rooms. These interior shutters are as practical as they are stylish, perfect if your shutters will come into direct contact with water. From £210pm².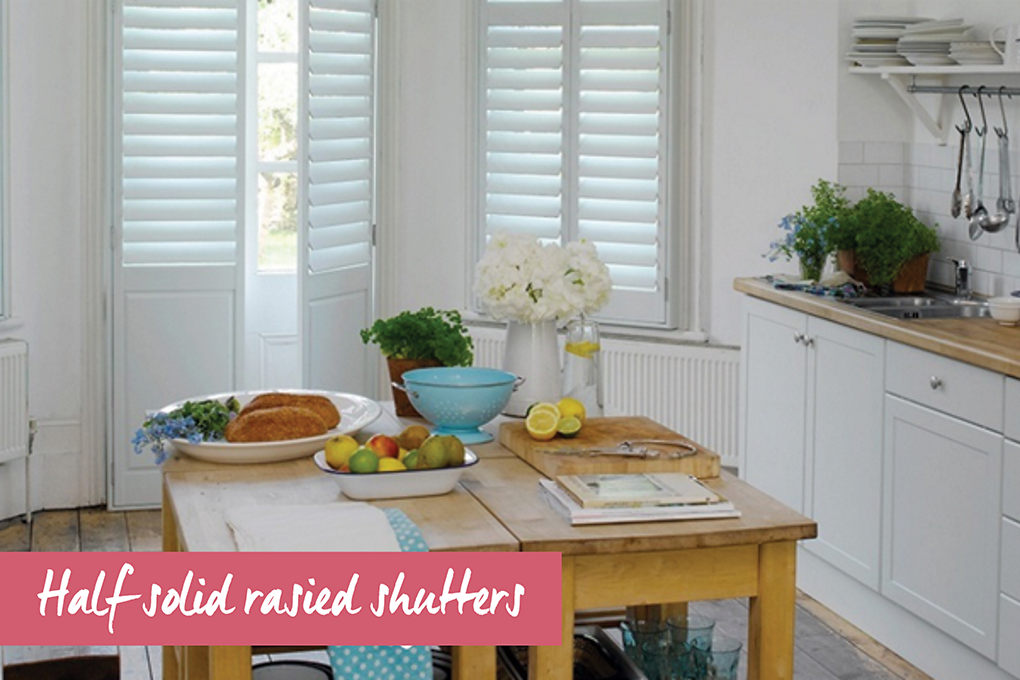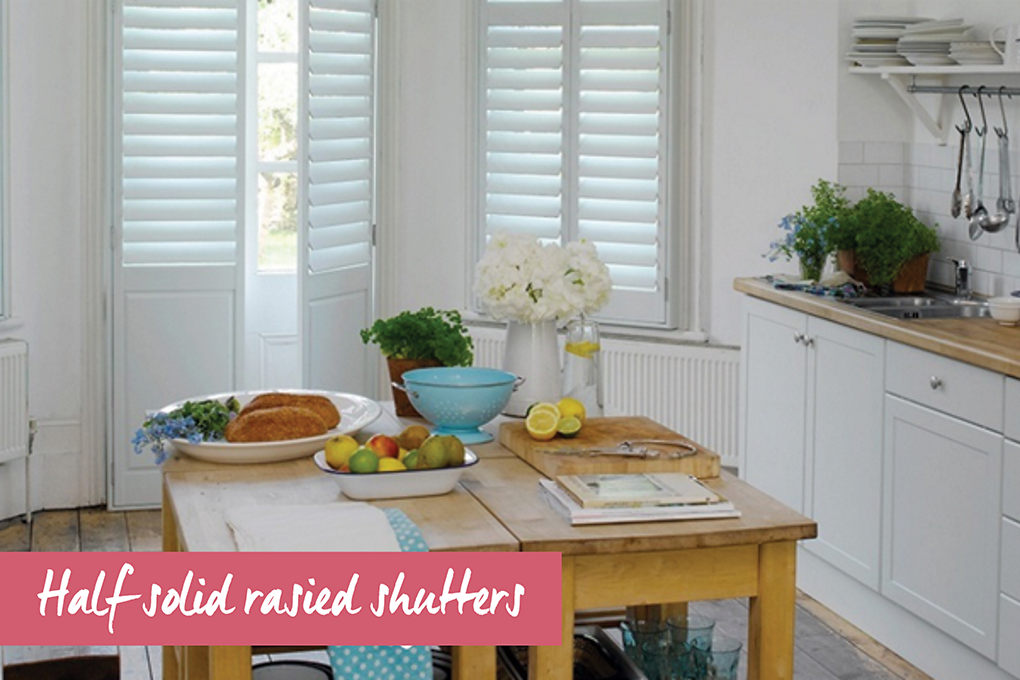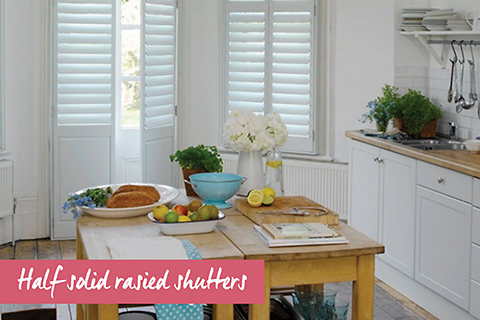 What shutter styles are available and how much are they?
Whatever shape or size your windows or doors are, these shutters can be built to fit them.
All of these prices are dependent on the shutter material you choose. 
Full height shutters
Providing full coverage of your windows and doors. From £180m².
Tier on tier shutters
Featuring shutters that come in 2 tiers, one at the bottom, one at the top. From £180m².
Cafe style shutters
Covering just the lower portion of your window, as these shutters will fit a smaller area- they will be cheaper. From £180m².
Solid raised shutters
With no slats, these shutters provide a traditional aesthetic. From £208m².
Special shaped shutters
Circular, triangular and any special shape is the same price as the standard shutters per square meter. From £180m², with an additional £295 charged per window for the additional labour.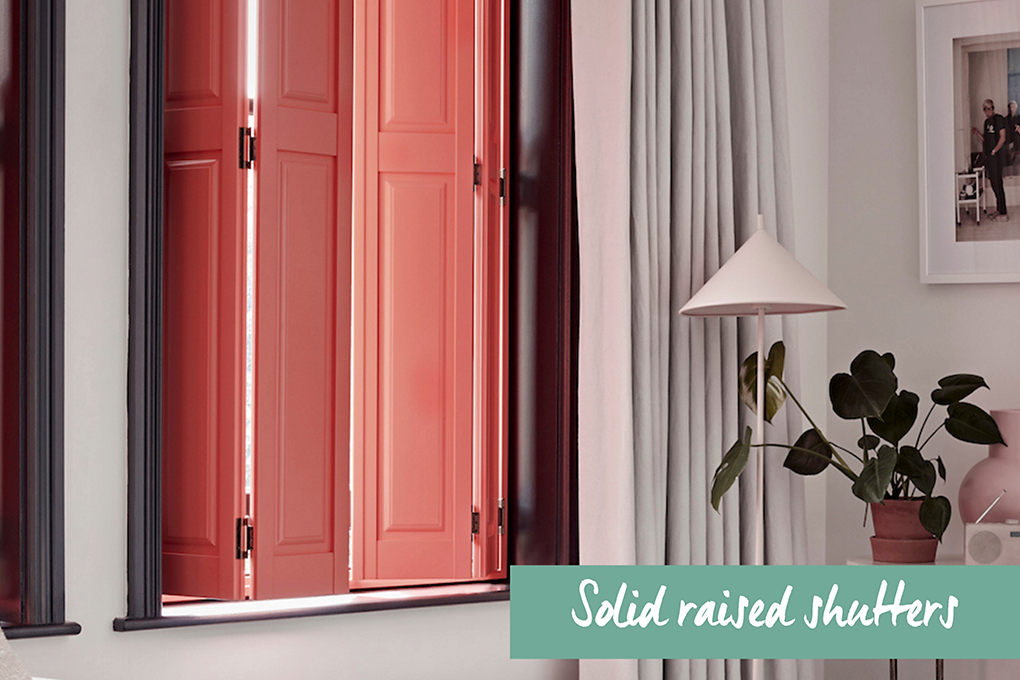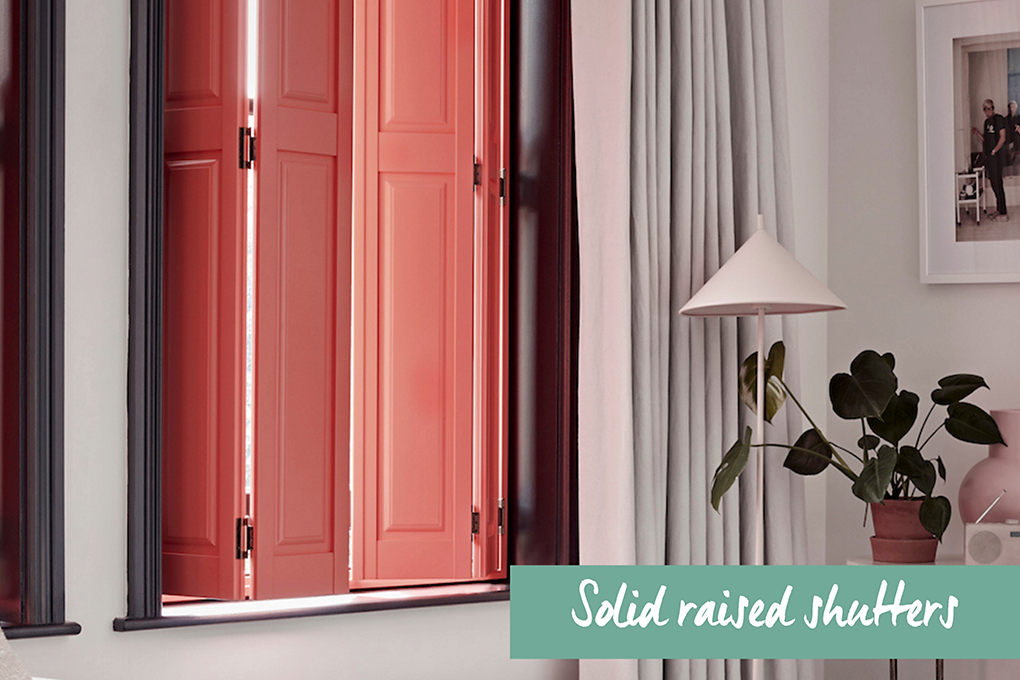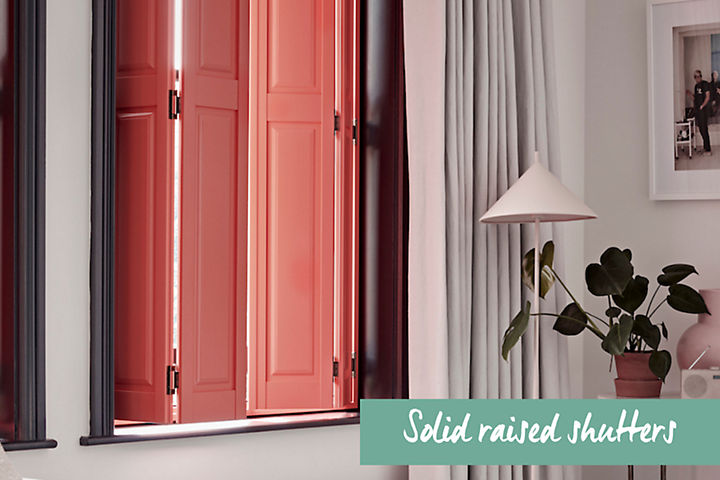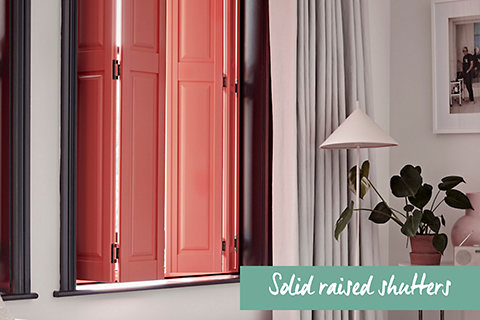 Frequently asked questions
How much will my window shutters cost?
The quickest way to find out is by adding your measurements to the online quick quote calculator.
Do bay window shutters cost more than standard shutters?
As these plantation shutters are cost by the meter squared, it all depends on the measurements of your windows.
On average, bay windows are larger than standard windows, so they can cost more.
Use the quote calculator to find out how much your bay window shutters will cost. 
Which are the cheapest shutters?
Quite simply, the Affordable Hybrawood is the cheapest window shutter by square meter.
Are coloured shutters more expensive?
There are a selection of paints, stains and limewashes that won't add any extra costs. Order free samples today to see these colours for yourself.