Join B&Q Club today for 10% off thousands of products! Already a member? Don't forget to enter your Club card number at checkout. Hurry, ends Monday!
Best new plants to discover at B&Q this year
We've asked our Gardener of the Year judges Matt Childs and Humaira Ikram to tell us what their favourite new plants from B&Q this year.
"As garden designers, we spend a lot of time planning our planting to create all-year-round interest. As we described in our article, Plan before you plant, ensuring a successful planting scheme on which your garden relies: a careful consideration of the overall effect you want to achieve; the site conditions - selecting the right plant for the right place; and, most importantly, the love and attention you give through after care.
This said, we also love to embrace some spontaneous impulse buying, especially when we discover a plant we hadn't considered or seen before. Gardening is fun and we want you to also embrace the opportunity to experiment in your garden.
We were amazed at the diversity of B&Q's plant range, including many varieties of trees, shrubs, perennials, biennials, annuals, bulbs, fruit, veg and herbs. Keeping the plant offering diverse requires the introduction of new plant varieties each year and there have been 180 new plant introductions this year alone. To achieve this, B&Q work with their top-class nursery partners to breed, select, trial, and grow new plants which have exceptional performance and unique attributes. What that means for us as gardeners is that little-extra-something for the garden to get the neighbours talking about."
Take a look at some of the new B&Q plants for 2022, along with some ideas of the perfect plant partners.
Skip to...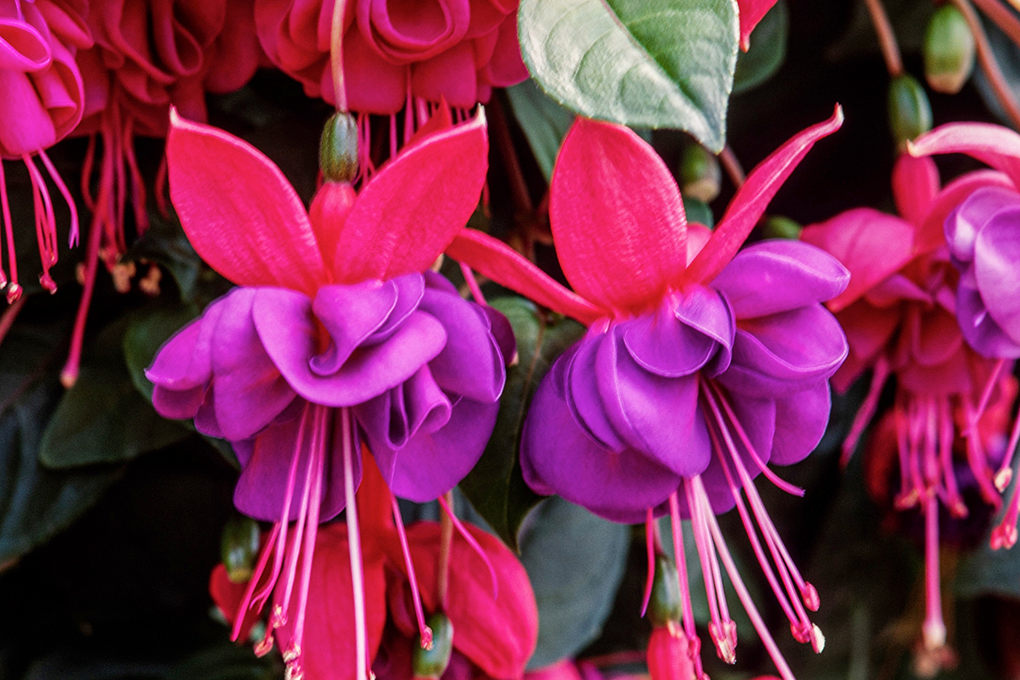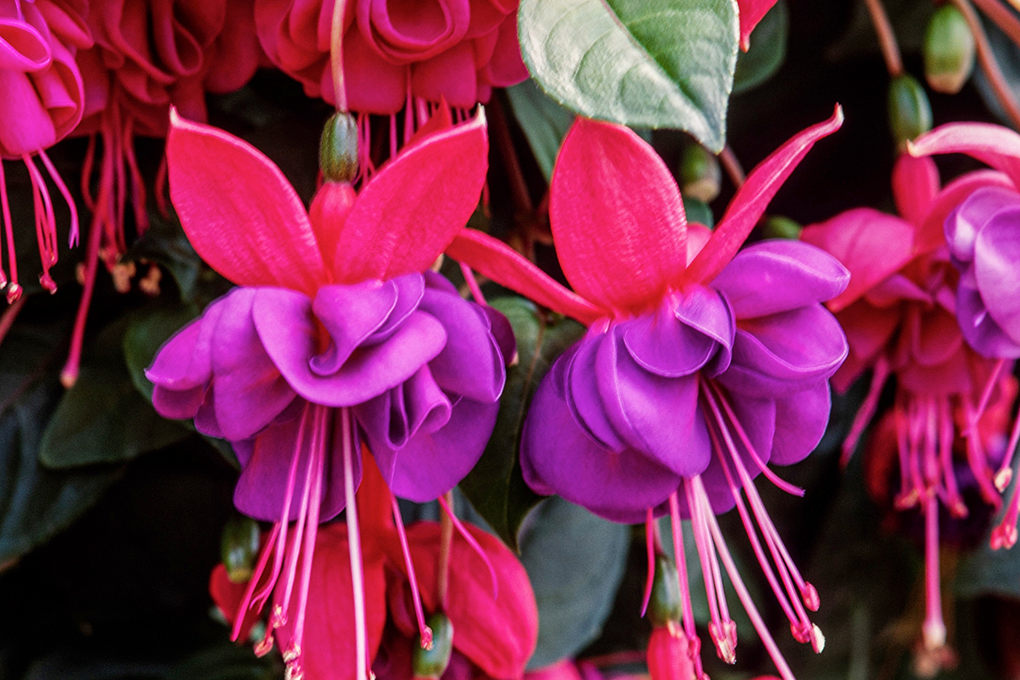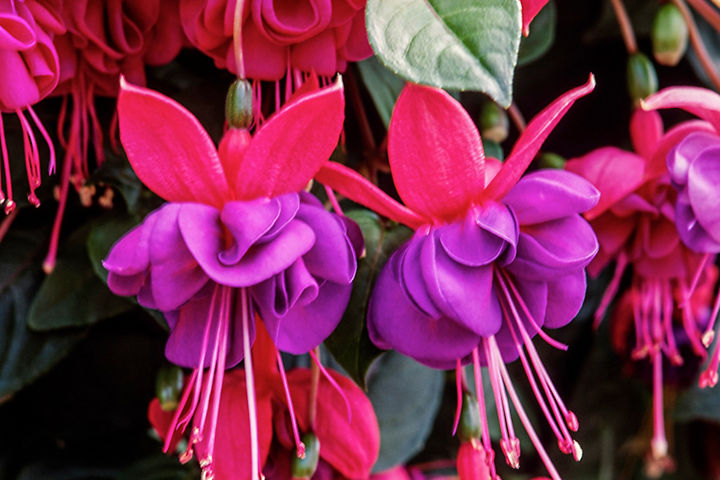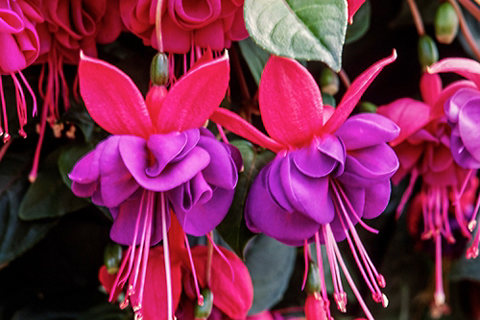 Best new shrubs at B&Q
Shrubs are one of the most important ingredients in a garden - they help create a structural backbone. With such an enormous range of heights and shapes to choose from, it's possible to find the right shrub to fulfil most requirements. In small gardens, shrubs can even be used as a substitute for trees.
This year we celebrate the Queen's Platinum Jubilee, so it feels fitting to begin with the 'Queen Elizabeth II Rose' officially selected by Her Majesty. This rose has large classic shaped flowers, which combine elements of soft pink, light amber gold, and cream with a strong sweet rose scent. The flowers are offset with big dark green leaves, which are proven to have good disease resistance. Reaching 1m height x 80cm spread, it will be a real statement in the border. Also, £2.50 from every rose sold will be donated to the Queen Elizabeth scholarship trust. Matt and Humaira love to combine roses with an understory of companion plants and some of their top choices include hardy geraniums like Geranium 'Dreamland', lavenders such as Lavandula angustifolia 'Hidcote', Catmint (they love Nepeta racemosa 'Walker's Low') or a lovely zingy green from Alchemilla mollis.
In terms of some good all-year-round evergreen shrub structure, B&Q have added some corkers to the range recently.
Pittosporum 'Silver Golf Ball' is a favourite amongst designers, as it naturally grows in a pleasing ball shape with unique pale green leaves contrasted with dark stems. Its compact upright habit means it is great for smaller spaces, and it'll suit many garden styles. It would work well in a sunny gravel garden paired with ornamental grasses such as the Mexican feather grass (Stipa tenuissima) and light airy perennial varieties such as Echinacea, Verbena, and Echinops.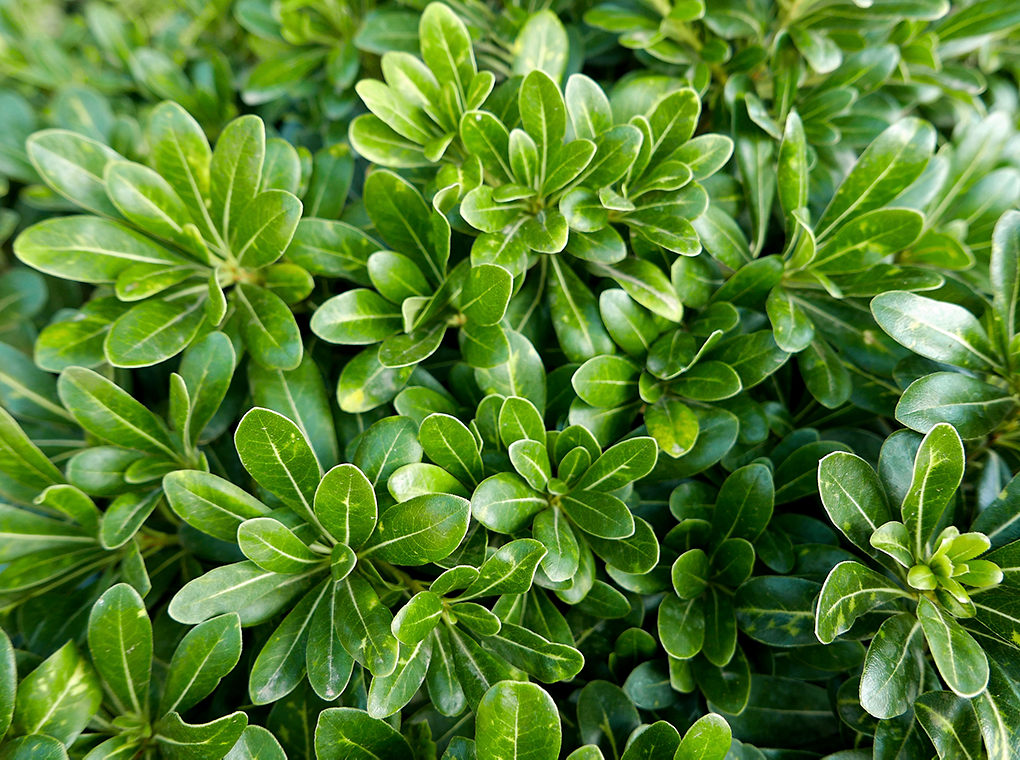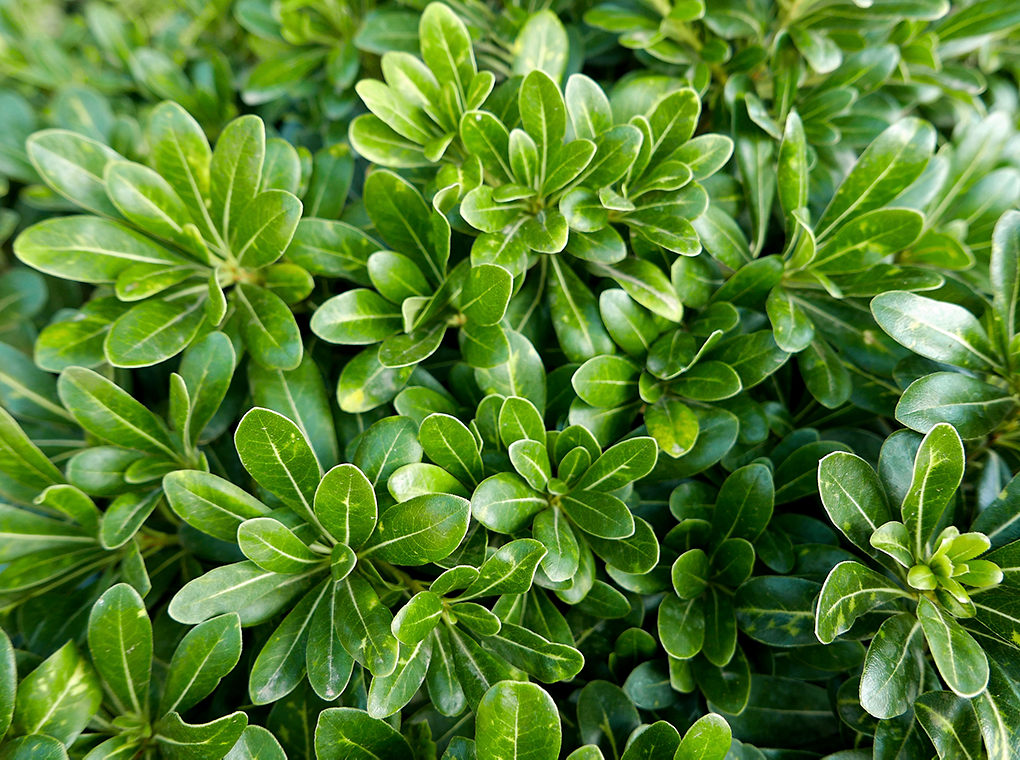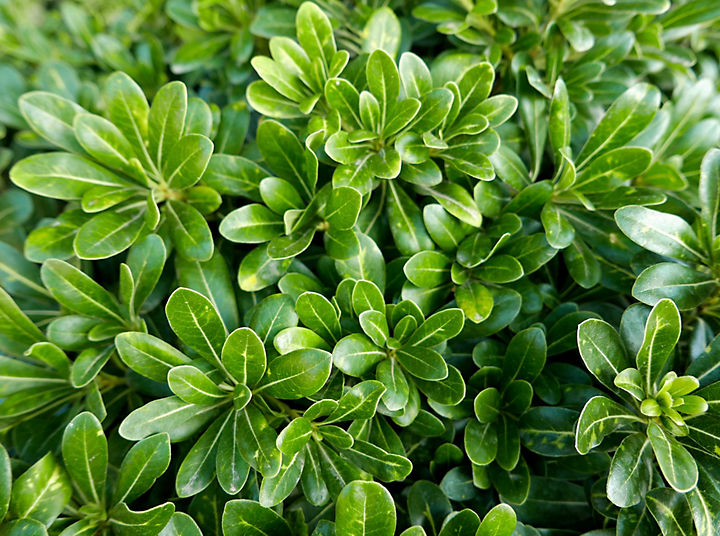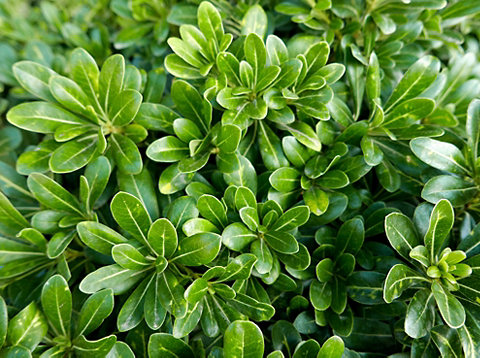 Ribes sanguineum 'King Edward VII' is a flowering ornamental currant, added to this season's range. A mass of tubular deep crimson flowers drip from its branches in spring, followed by attractive spherical glossy blue-black fruit. Again, compact and upright, so a versatile plant.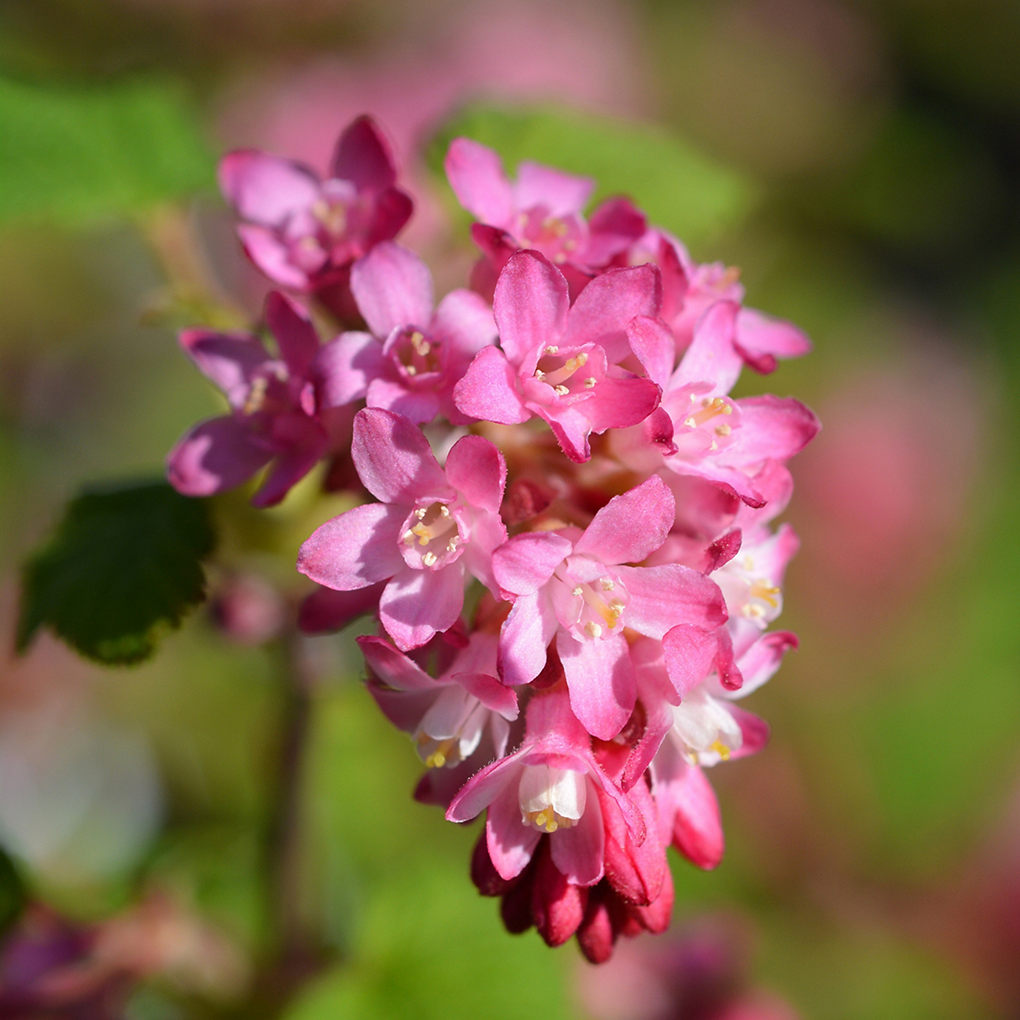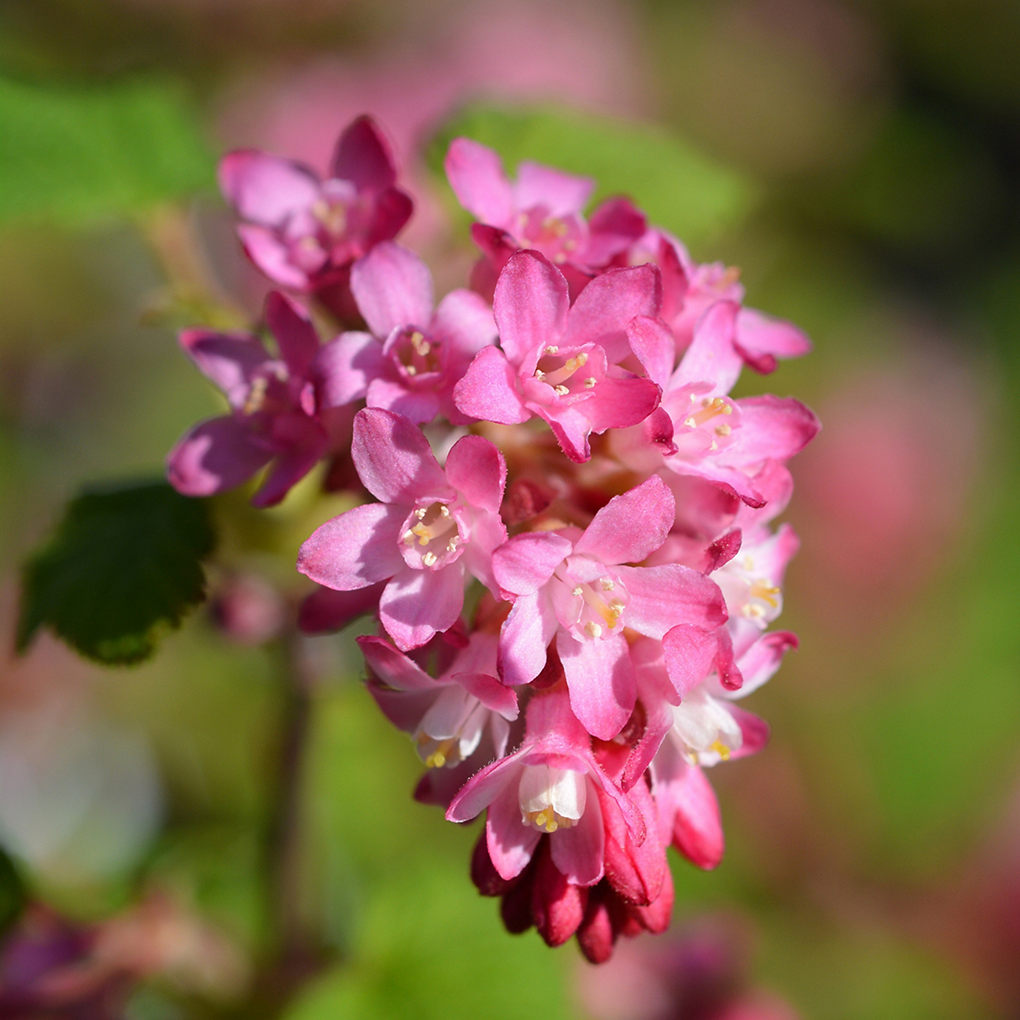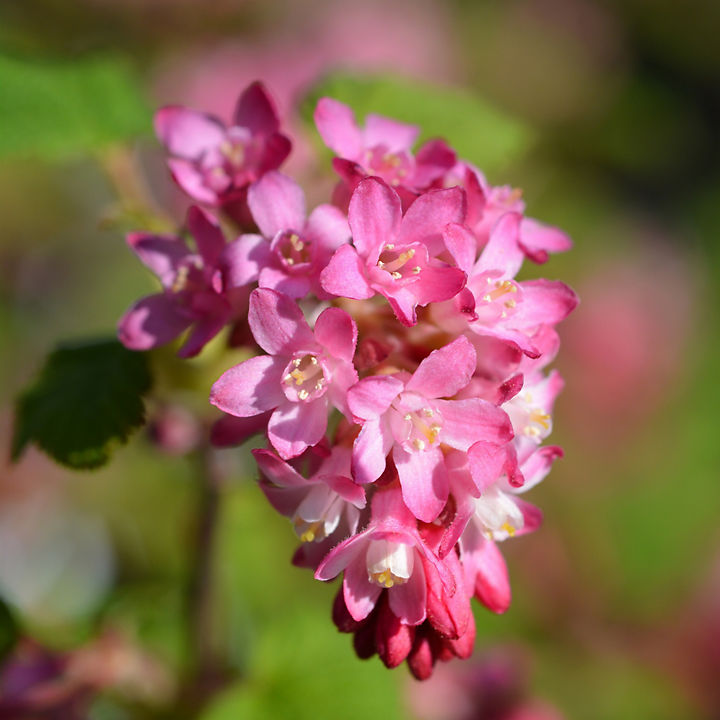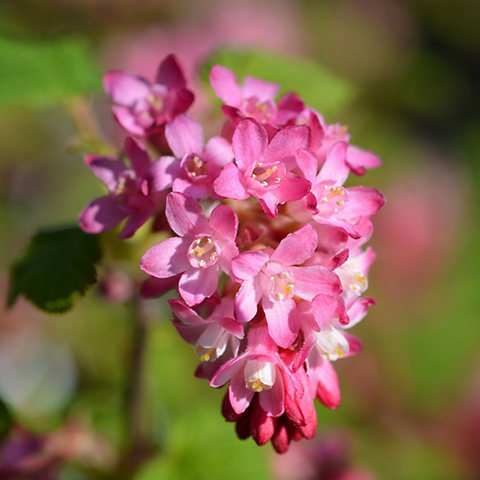 Photinia have perhaps been out of vogue recently, used extensively as a hedging plant it has perhaps been a victim of its own success. This said, Humaira recently spotted a stunning compact variety growing at RHS Hyde Hall Garden and was re-inspired. When used on its own, it really does shine as a specimen in the garden and there is a lot to love about it. We were therefore excited to see a new variety, Photinia 'Magical Volcano', added to the range. This is an improved version of the shrub, with glossy green serrated leaves and blazing young red growth.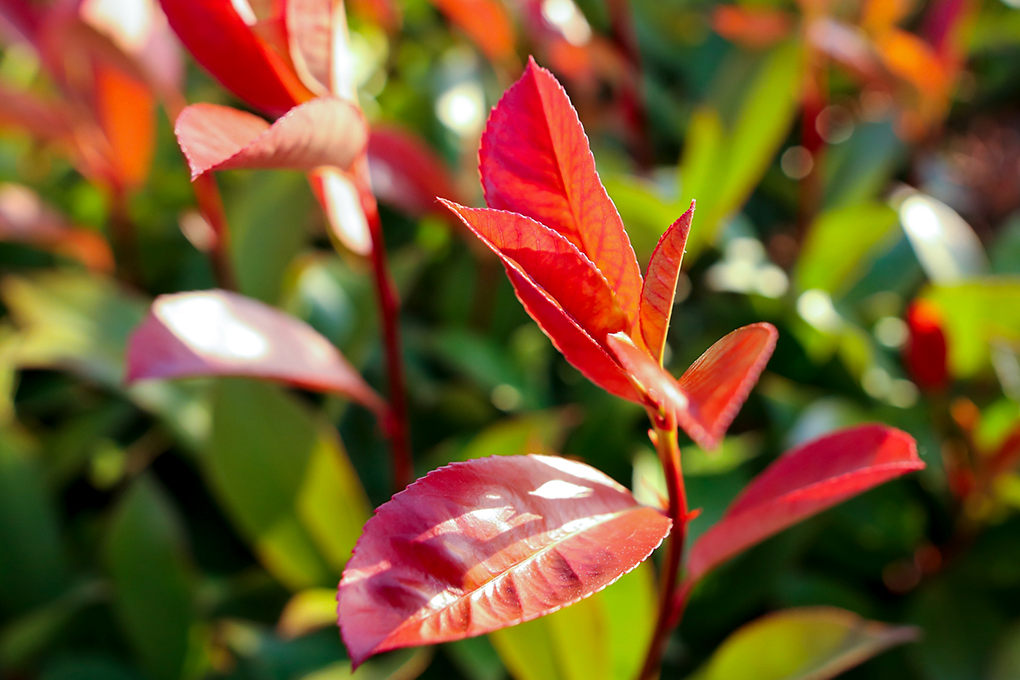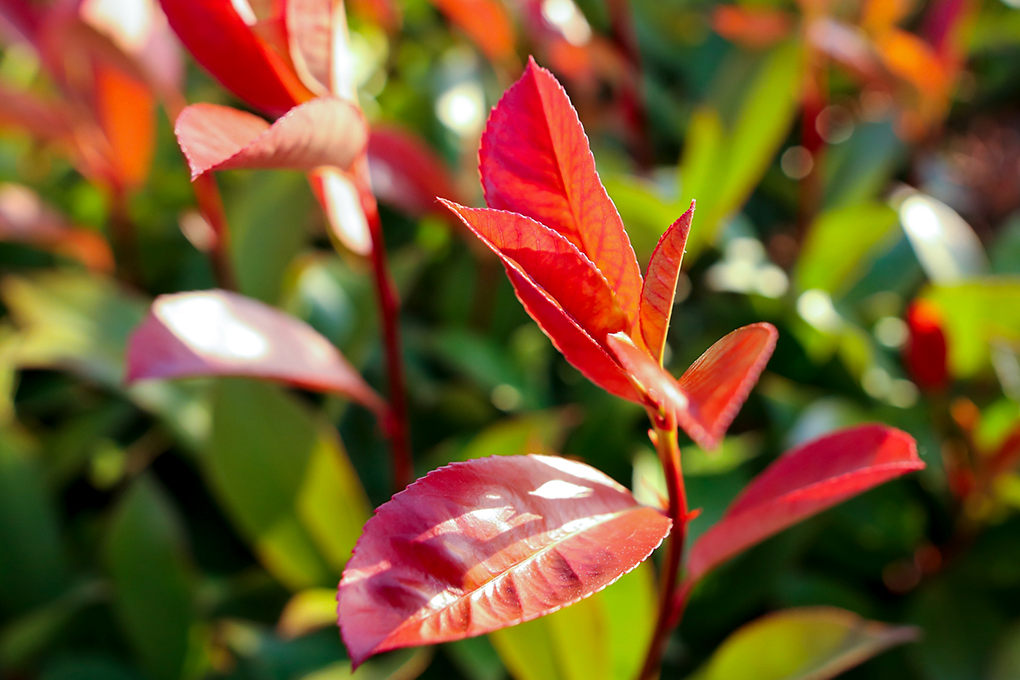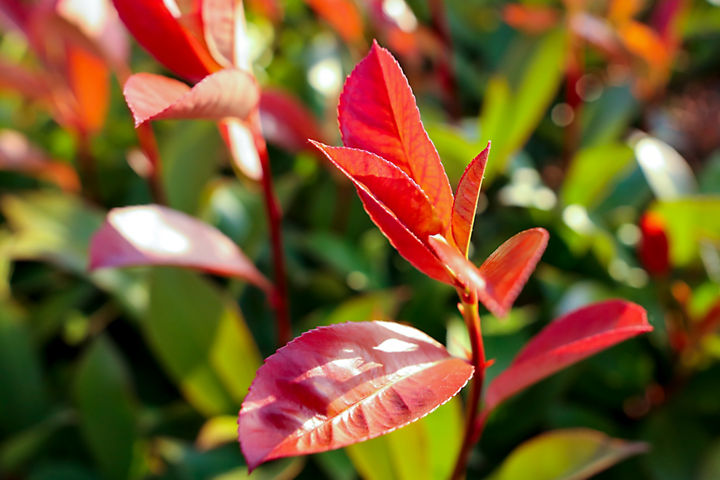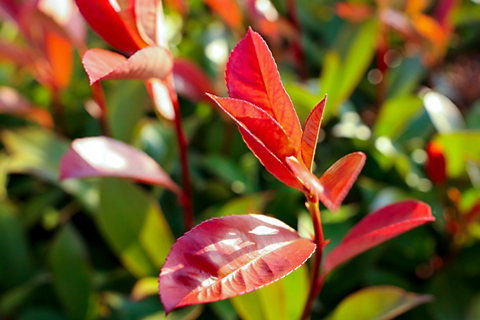 Matt's own garden has an ericaceous soil, perfect for acid loving plants, so Rhoddodendron and Azaleas do well. He will be getting his hands on new introduction Rhododendron Bloombux. This compact variety which will tolerate some shade would make an excellent alternative to box hedging, but also perfect on its own at the front of a border. From May to June, it is covered in clusters of soft pink flowers which are attractive to bees and butterflies.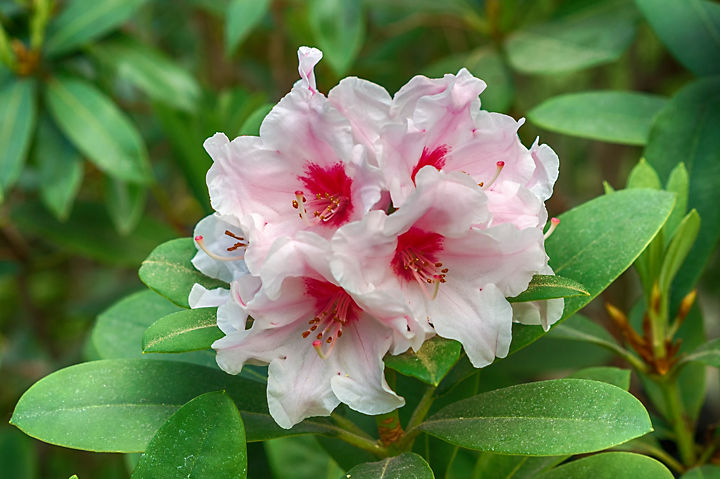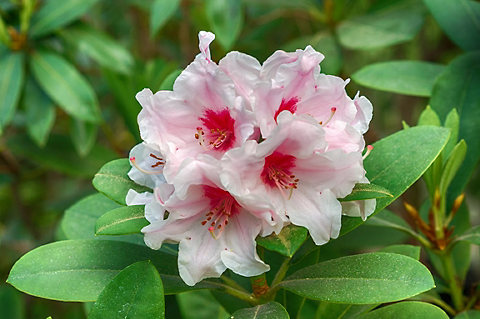 Finally, on the newness shrub front, we must mention Mock orange, Philadelphus 'Pearls of Perfume'. Garden shrubs are often a great source of scent in the garden and as the name of this variety suggests its double white ruffled flowers have a heavenly sweet scent from June to July. It will flower best in a sunny position and this variety is compact in habitat, so will suit a wide range of garden spaces.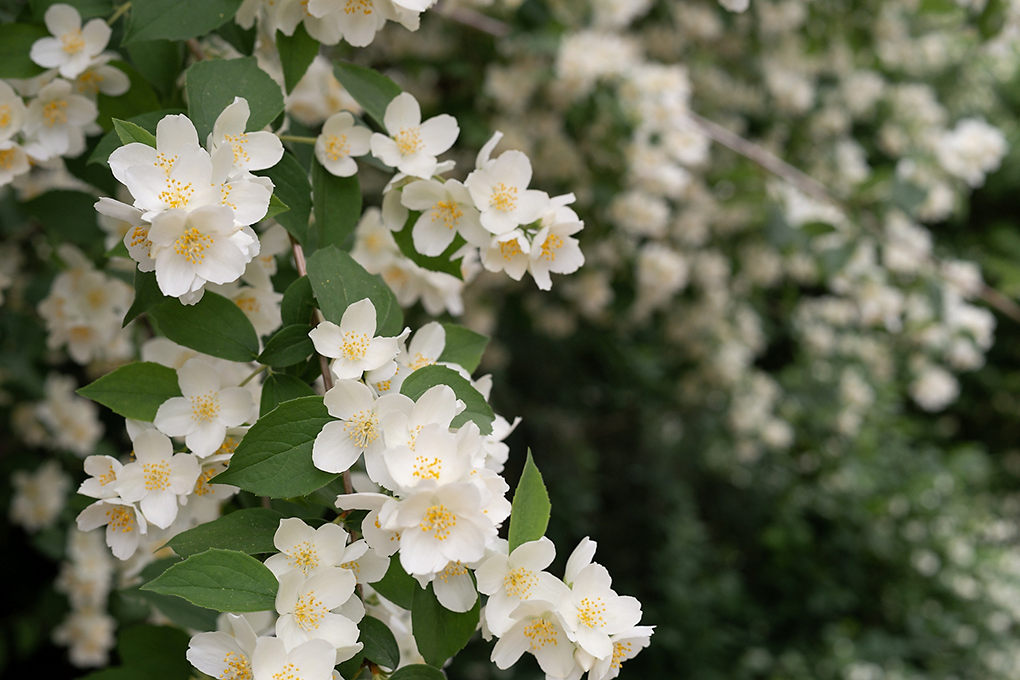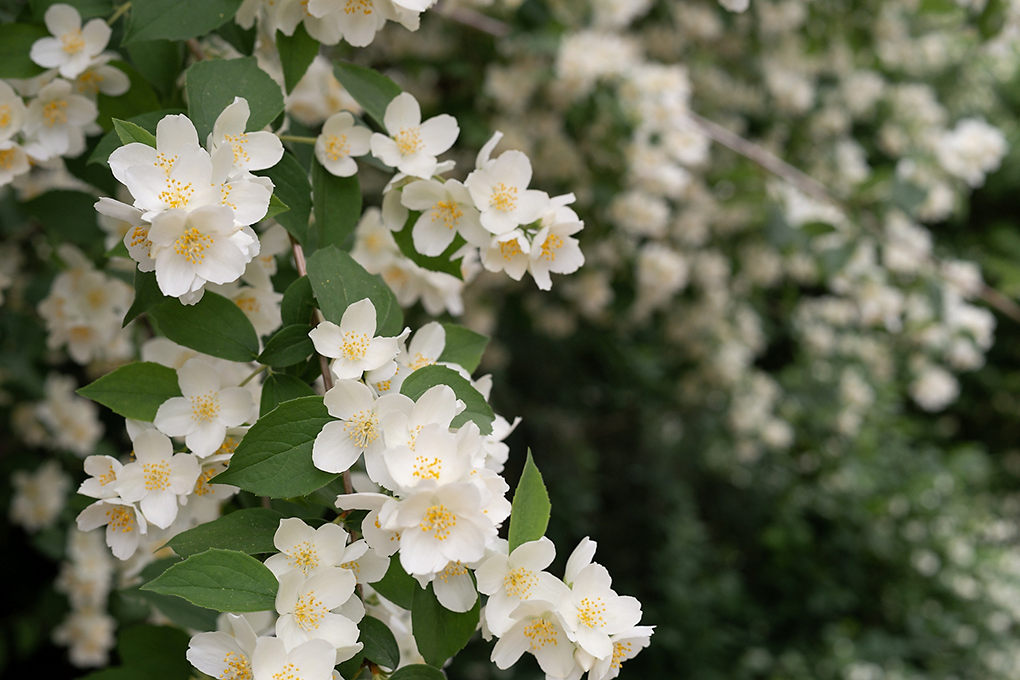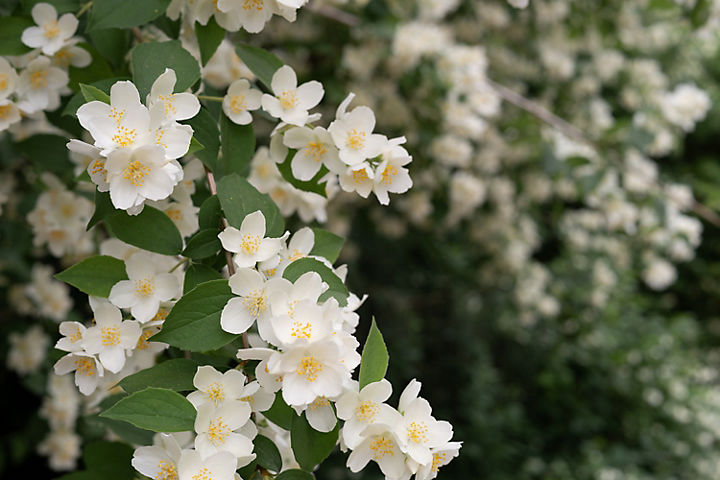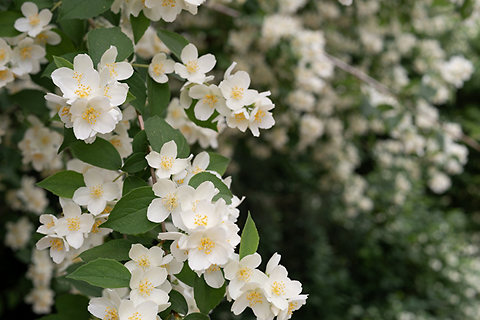 Best new perennials at B&Q
Moving onto herbaceous perennials - the plants in your garden that will come back year after year and provide lots of opportunity for a long flowering season in your borders. Matt and Humaira particularly like to use them in combination with ornamental grasses in sunny borders and perhaps ferns or hosta in areas with more shade.
Pulmonaria 'Raspberry Splash', a new variety of Lungwort, has been added to the B&Q shade loving collection. This plant looks particularly good planted in wildlife and informal gardens beneath the canopies of trees. In spring, clusters of bell-shaped flowers begin a wonderful raspberry colour fading to purple. The two-tone effect of the flowers is striking, but the leaves do not play second fiddle. Narrow and pointed, its green levels are speckled with silvery white spots. Plant in combination with ferns such as Asplenium scolopendrium and Blechnum spicant and other shade loving perennials like Brunnera 'Jack Frost', Foxgloves and Anemone 'Wild Swan'.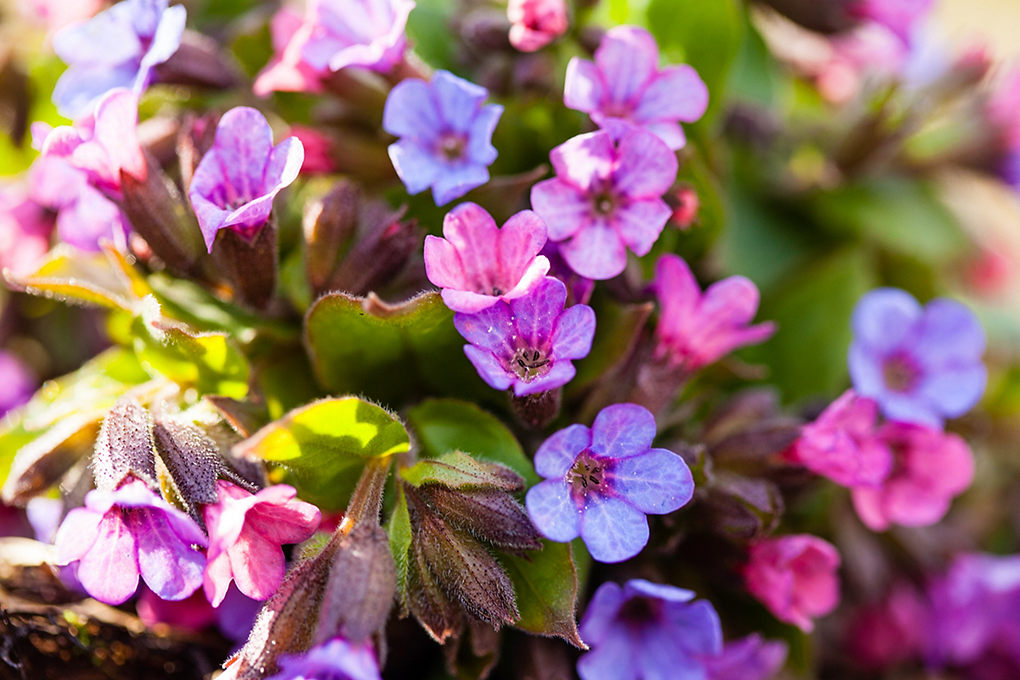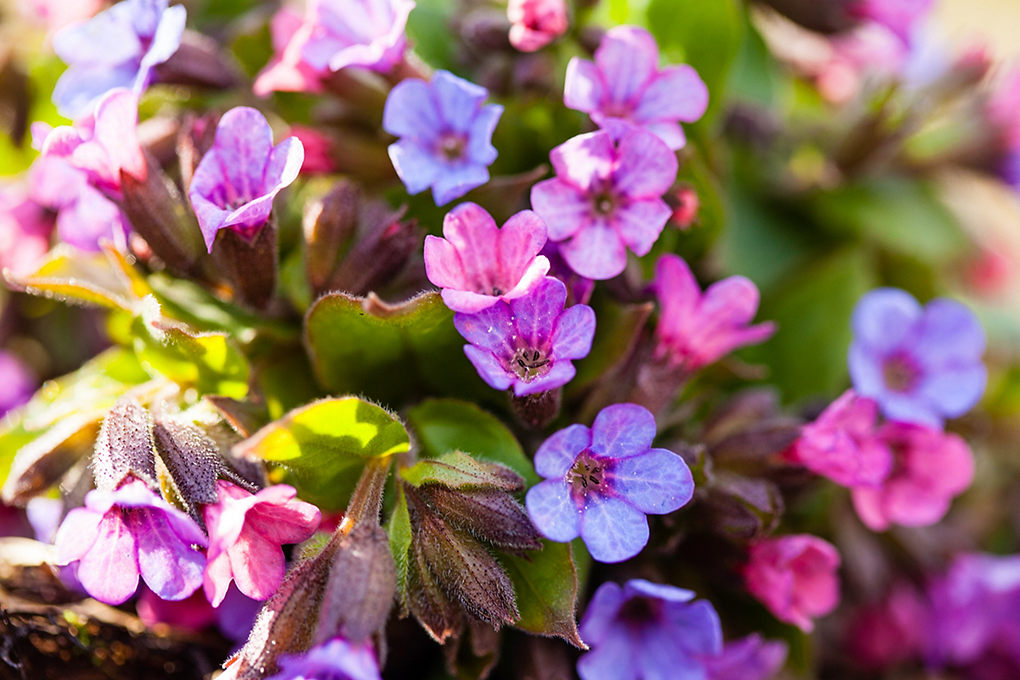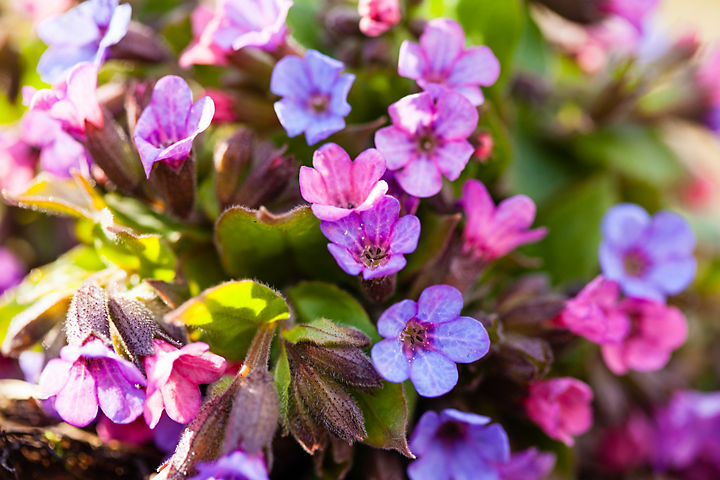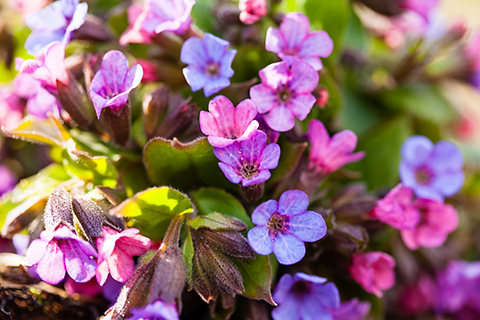 Moving on to sun loving perennials Eryngium 'Magical Blue Globe' is a superb hardy perennial with a compact habit perfectly suited to hot, sunny, free draining borders. Matt and Humaira love plants like the Sea Holly - their attractive domed flowers in blue and indigo surrounded by a collar of starry bracts add plenty of texture and colour. They are great planted with other loose floaty perennials in amongst ornamental grasses. For a dramatic effect, try it in combination with Pennisetum 'Fireworks' - another new B&Q introduction. This is a grass with lots of impact, it has striking maroon and pink leaves and similar coloured seed head tassels. Erigeron and Oenothera lindheimeri 'Belleza' (aka Gaura) would also make pleasing companions.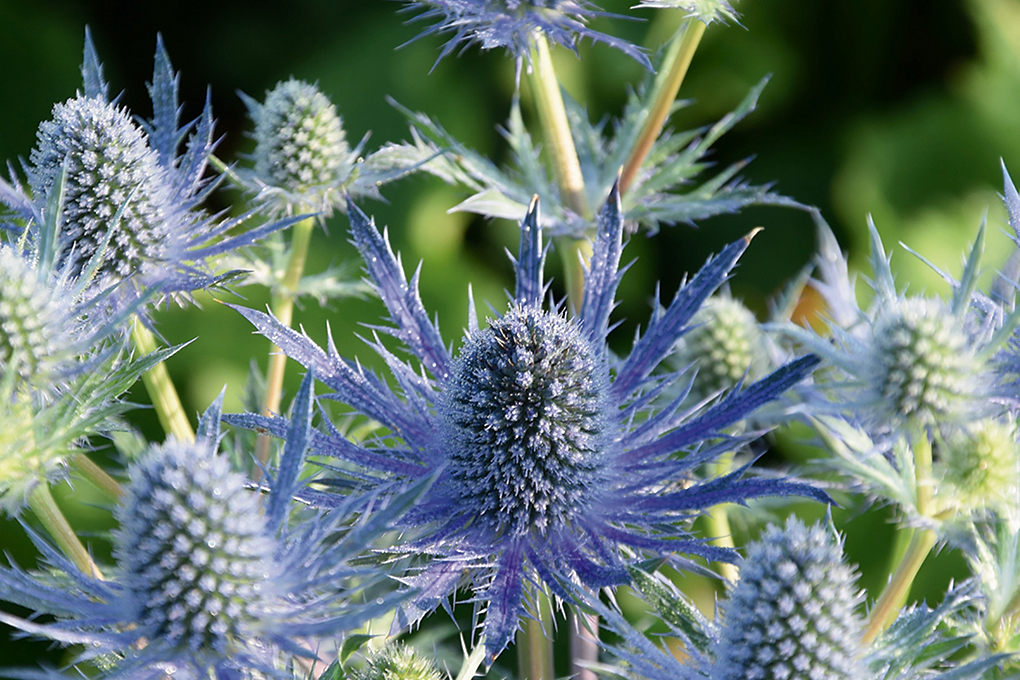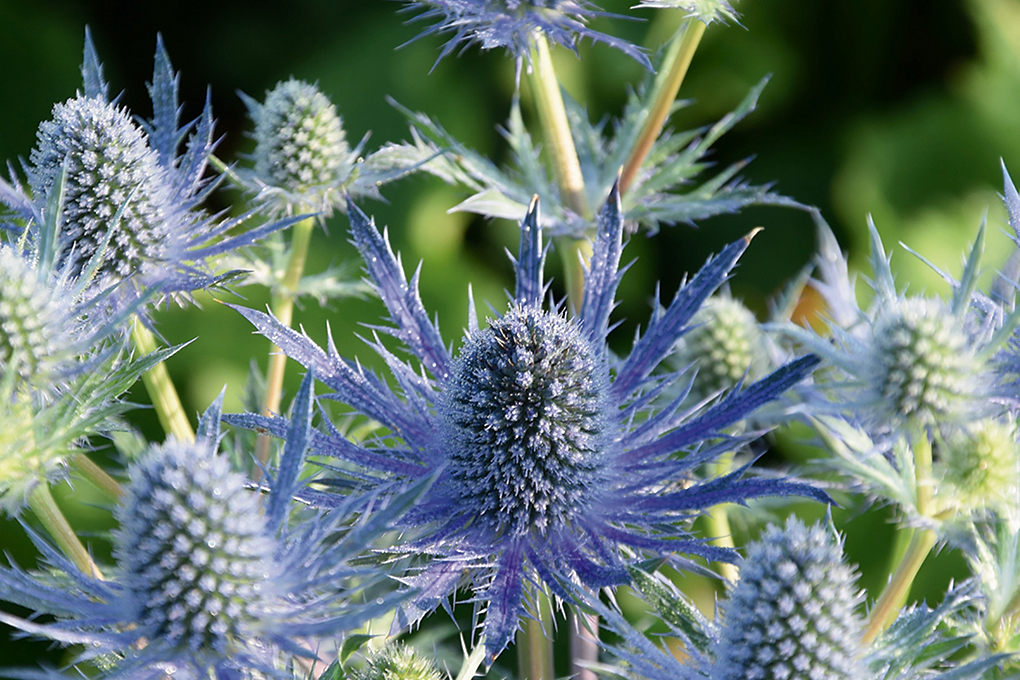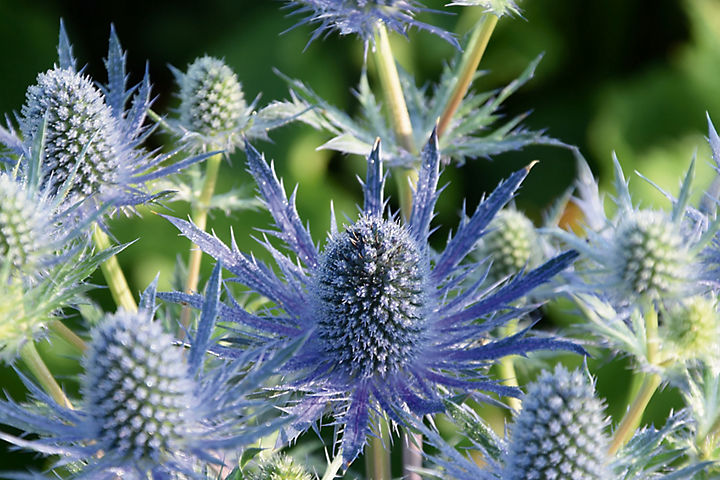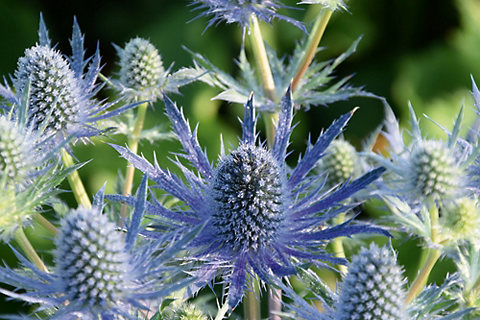 They say every garden needs a splash of red to draw the eye, well Lobelia x speciosa 'Starship Scarlet' will certainly do that. This is a plant that demands attention with its dark bronze-green strappy leaves and black stems carrying bright scarlet tubular flowers in summer. Lobelia like a moist soil in a full sun to partial shade position, so consider planting with ferns and hostas in light shade and Astilbe or Iris sibirica in a sunnier spot.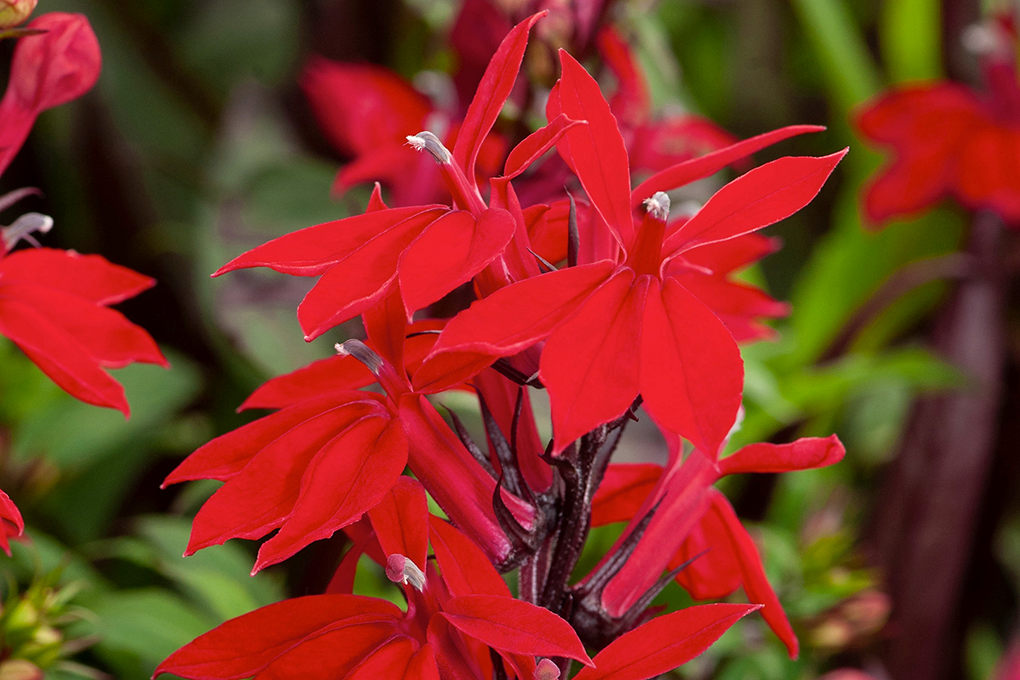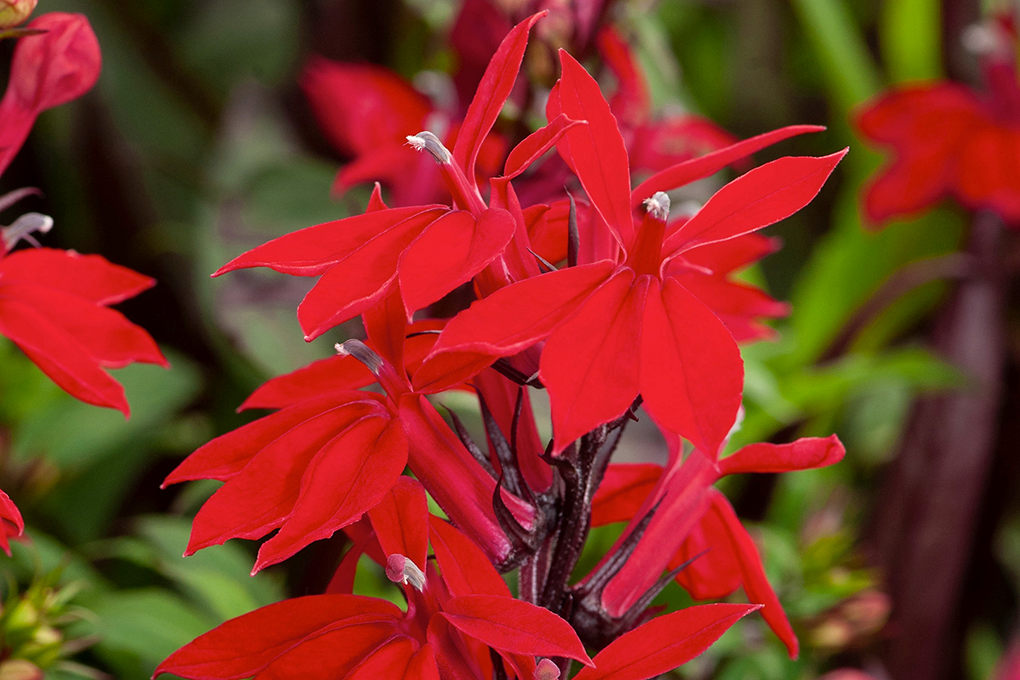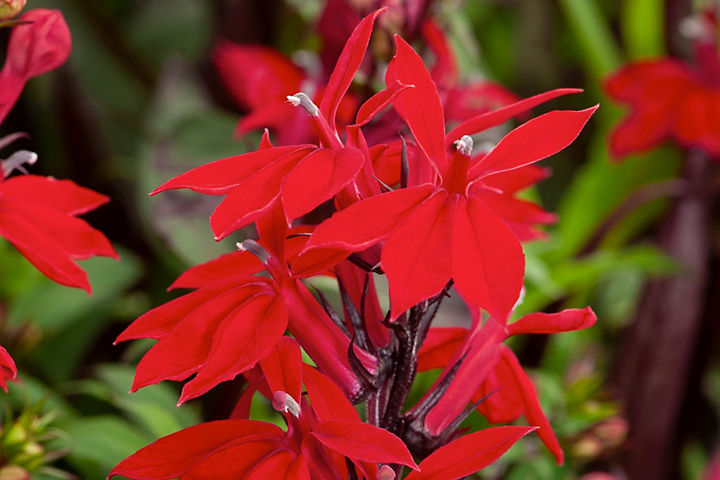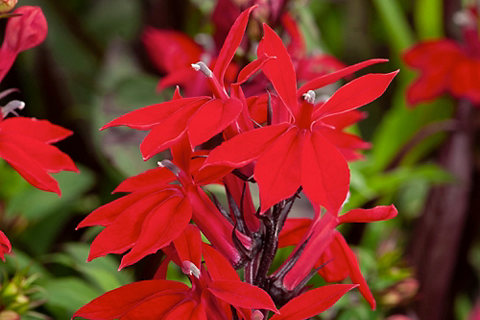 We have to mention Dianthus 'Electric Dreams®' as well, a wonderful new perennial Pink launched exclusively at B&Q this year. Its compact mound shape, mass of vibrant two-tone pink flowers, delicate scent and blue grey leaves make this plant a showstopper. So much so that it will feature at this year's Chelsea Flower Show. To find out more about Dianthus 'Electric Dreams®' and how it came to be, check out our story here.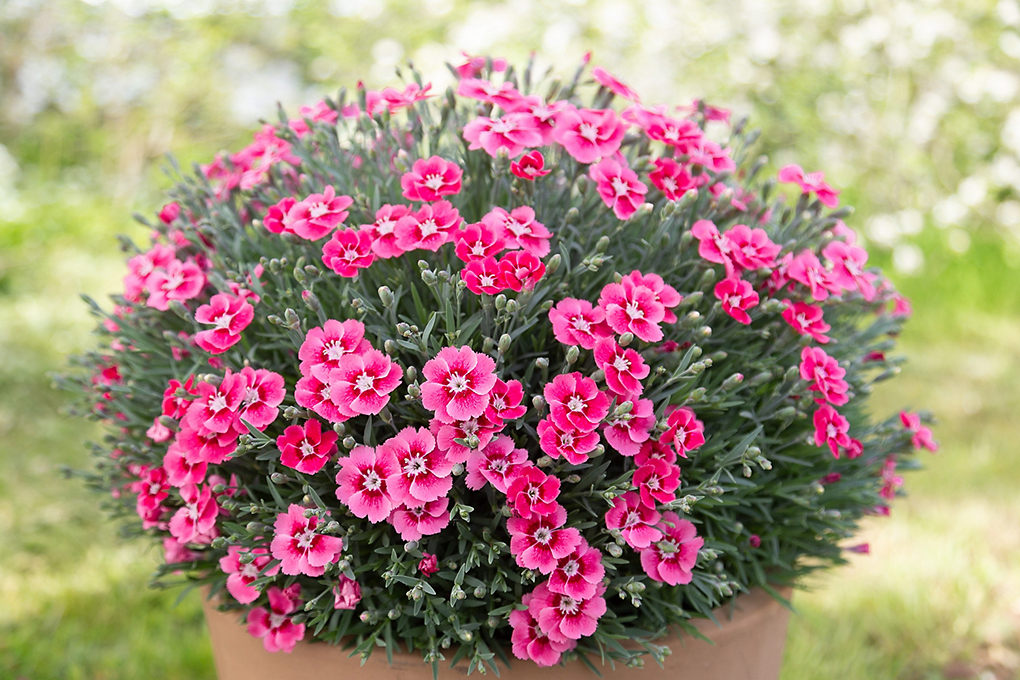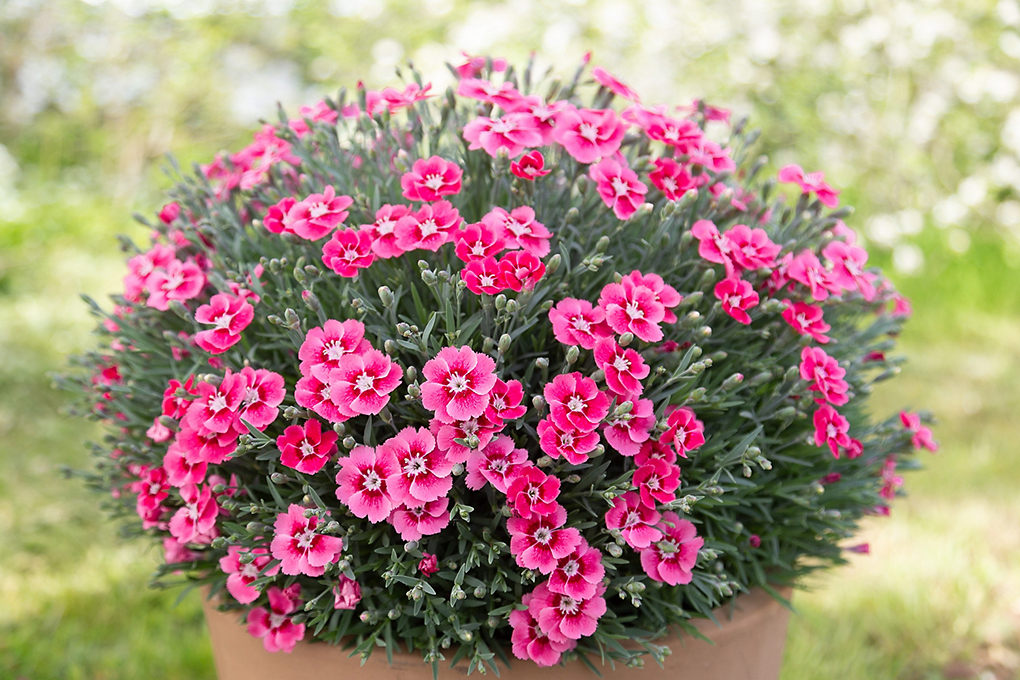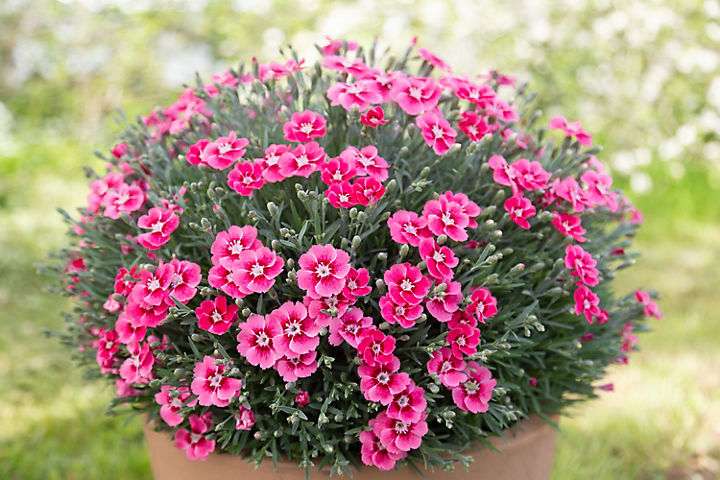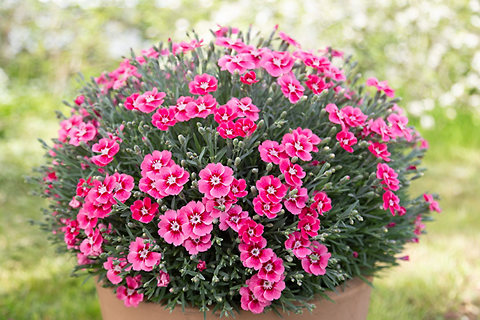 Best new annuals at B&Q
Moving onto annuals which we love to use for additional summer colour in the garden, in containers or hanging baskets.
Dubbed the Fuchsia festival, eight new varieties will be joining the range this year. Fuschia are a great addition to the summer garden, with their generous long flowering period of enchanting bell-shaped blooms. We were particularly drawn to new varieties Dark Eyes, La Campanella and Paula Jane.
Are you that gardener who likes to stand out from the gardening crowd? Perhaps you are looking for something a little bit eccentric in the garden this year? Well Petunia 'Queen of Hearts' is the annual to try. This trailing plant with pink and yellow cartwheel flowers is perfect for hanging baskets or patio containers. With a stunning plant like this, go bold and plant it on mass and on its own.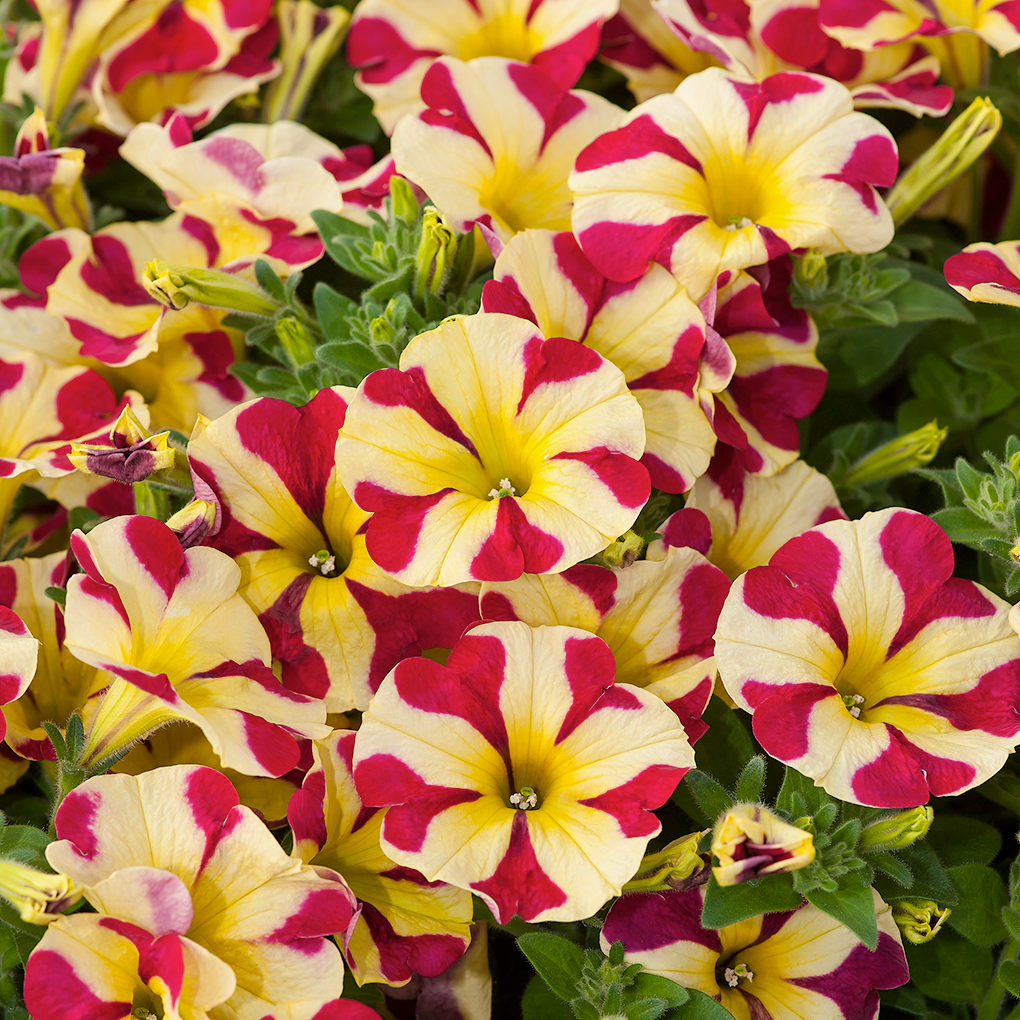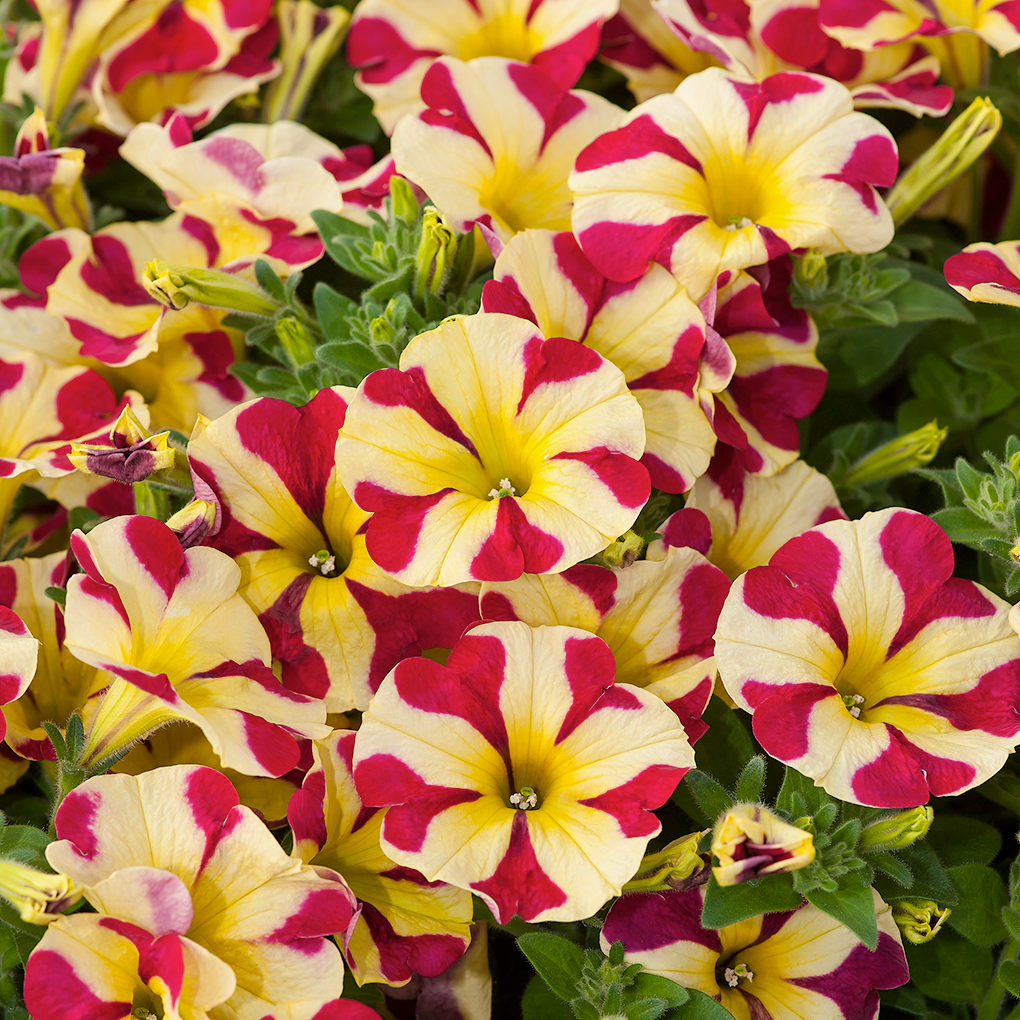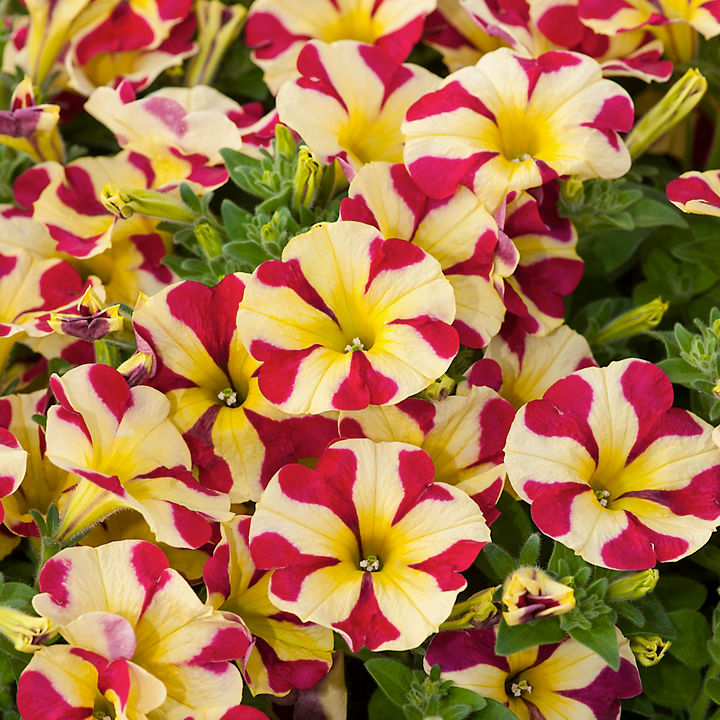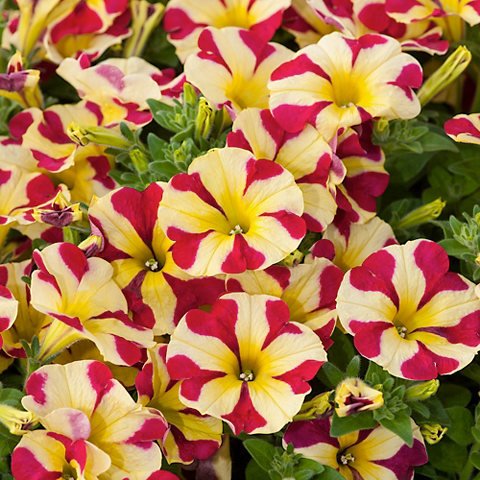 Best new fruit and vegetables at B&Q
Finally, if you are a gardener who likes to grow their own five-a-day, B&Q have completely refreshed its range which includes over 350 varieties of fruit and veg. There really is nothing like growing your own seasonal produce and if you think you don't have enough outside space why not consider a window box full of organic herbs or a backyard orchard with fruit trees like apple, cherry, plum and pear. We are big fans of informal garden spaces where anything goes… a little like the traditional cottage garden. Consider planting productive plants for the kitchen table in amongst your ornamental shrubs, perennials, and annuals. It will look great, and you will certainly be making the most of your plot.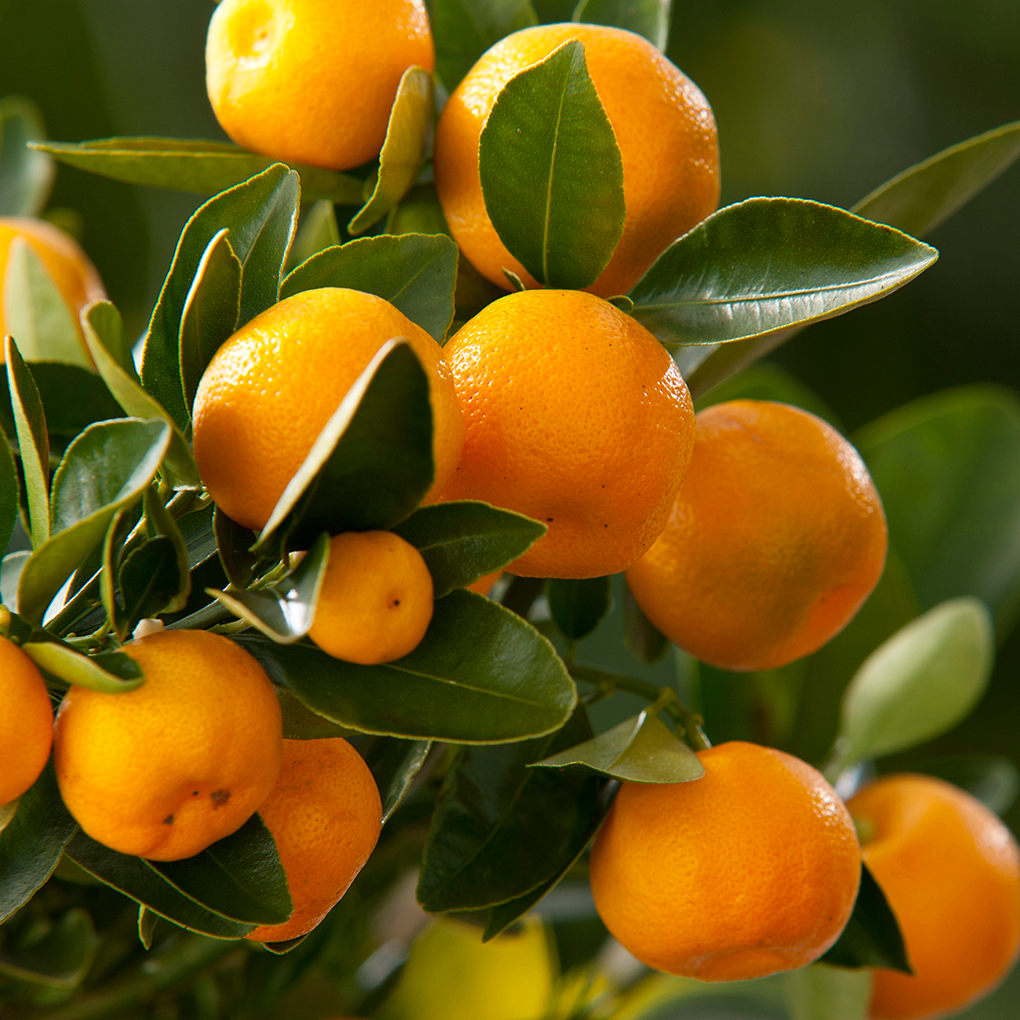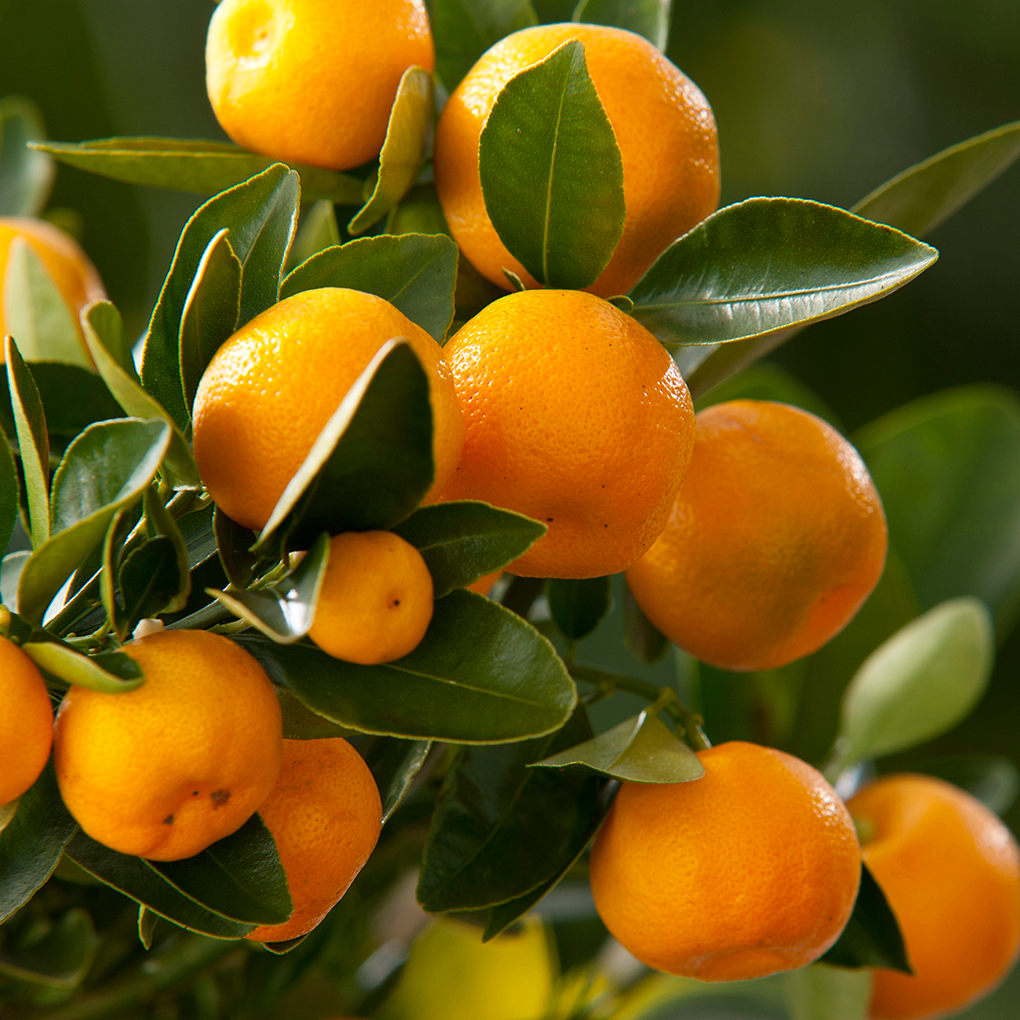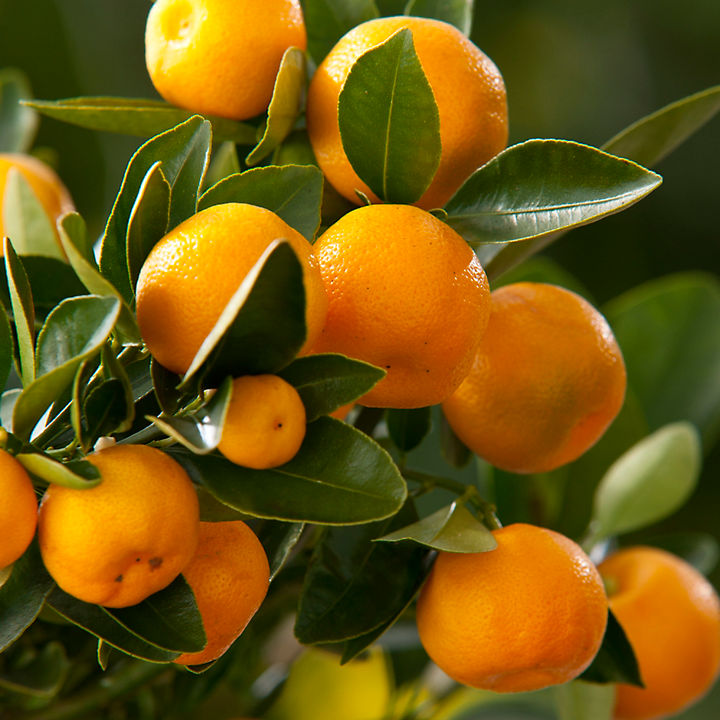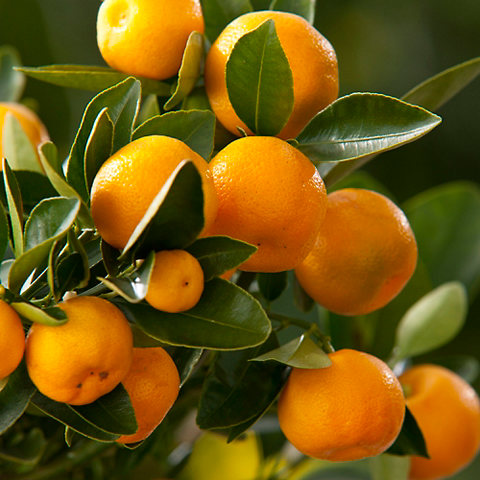 Matt and Humaira's tips:
It's good to experiment with new plants in the garden and sometimes throw out the rule book
Think about what other plants will work best in combination with your new plant, considering flower, foliage, colour, texture, shape, and form
Give your new plant the best chance by planting it in its preferred growing conditions and giving it the aftercare it needs.