Achieve en-suite enlightenment
How to create a harmonious bedroom and en-suite
They're two separate rooms but that doesn't mean the continuity has to stop as soon as you reach the door. So, what can you do to make them flow seamlessly from one to the other? Well, you could use a threshold between the two floors, but you can also take it so much further!
It's the ultimate at-home luxury– bedroom and bathroom combined. A personal oasis away from the rest of the house… the rest of the world. So, don't hold back on the creativity here – invest in this space and it will pay back in dividends.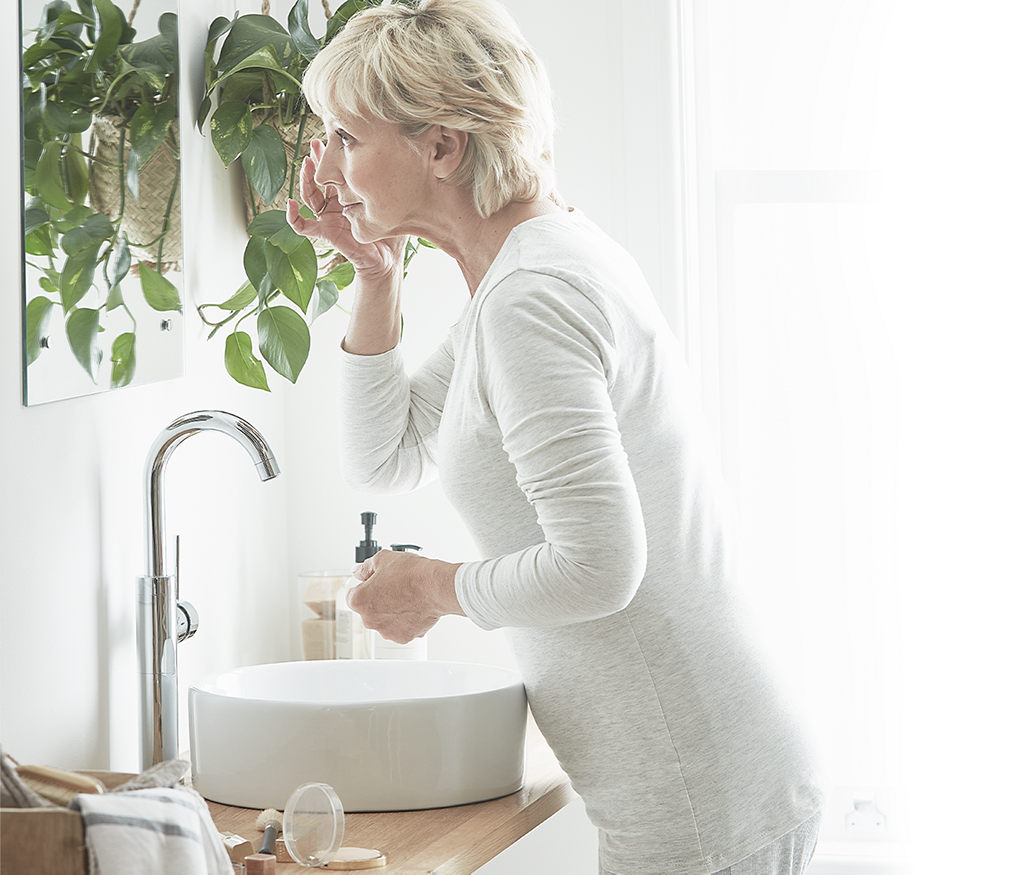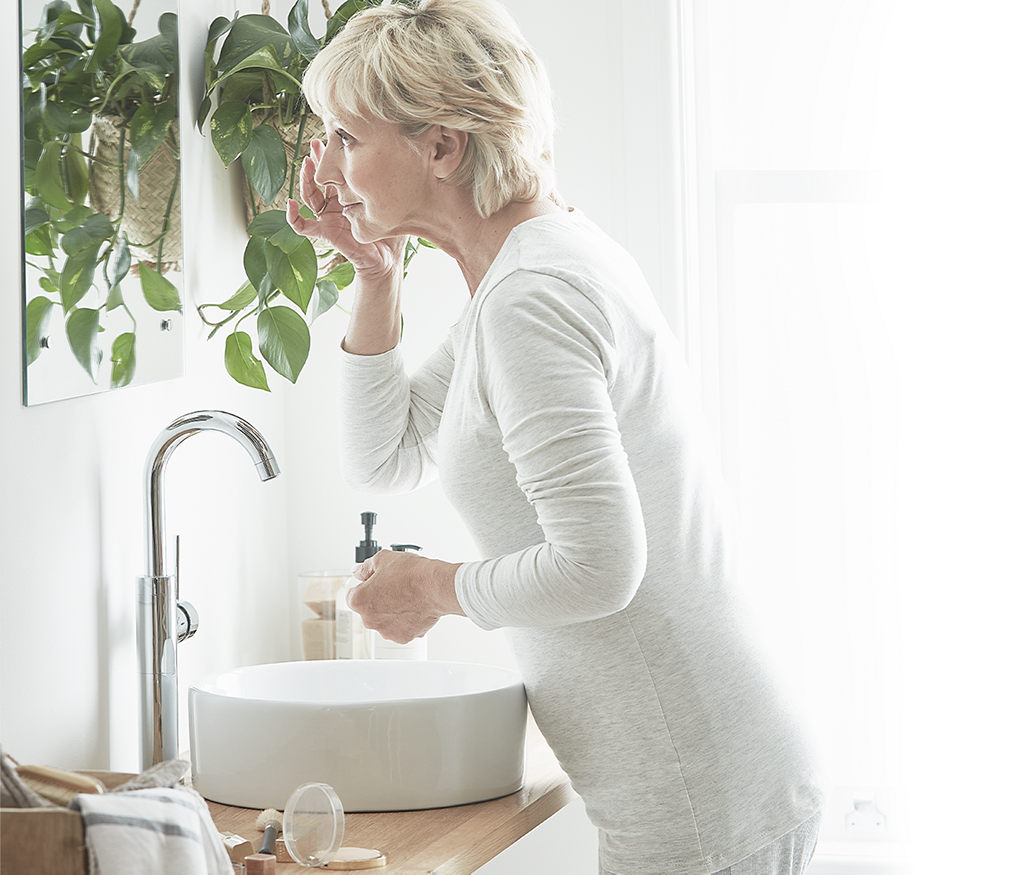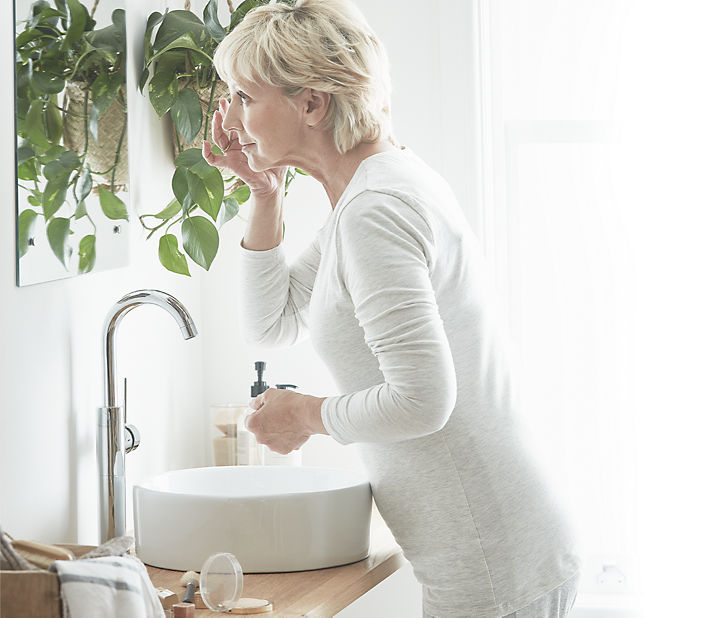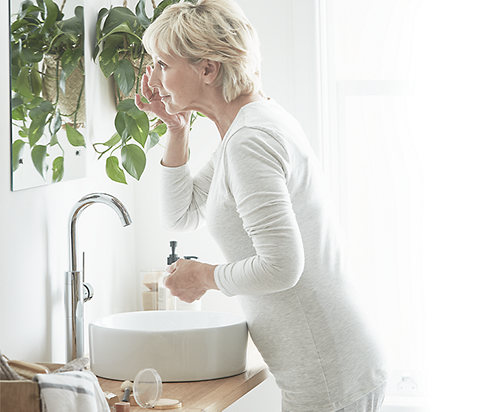 ---
Want to add colour to the walls? Just stick to the bedroom and leave the bathroom walls crisp with a shade of white for a clean feel.
Use accents from the base colour of the bedroom – this just means that whatever the main colour in your bedroom, use this in smaller dabbles in your bathroom, like your accessories, tiles or furniture.
You can even do it the other way around if you've found the tile you like, bring it into store and we'll colour match it for you so you can paint your bedroom this colour.
To maintain that clean and crisp feel, try to keep everything smelling fresh by letting both rooms ventilate. Open your bedrooms windows frequently and ensure your extractor fan is working it's best.
---
If you like the look and feel a hotel suite, you can easily recreate it within your own home. Add lots of texture and reflective surfaces for a bit of glamour - metallics and chrome. Super-thick fluffy, white towels for the bathroom and an ultra-modern bathroom suite. You'll never want to check out!
Follow the theme of a luxury bedroom and break with tradition - add even more glamour with an ornate ceiling fitting in the bathroom, like a pretty chandelier.
How about picking a theme or motif and letting run through the decoration of both rooms? Echo some natural decoration to your bathroom into the bedroom – such as flowers, plants or nautical elements.
Think about a coloured grout to match the colour theme of the bedroom. Or paint your en-suite door the same colour as your bedroom walls. If you're up for the challenge why not paint or upcycle a piece of furniture in your signature bedroom colour, and use it in the bathroom – a small chair, a piece of wall art or photo frame? Let your imagination run wild.
---
If you're lucky enough to have a large bedroom to work with, why not forget the en-suite room altogether and carve out a corner with a freestanding bath? The decadence! Or move up into the loft for an open-plan bedroom and en-suite in one? Perhaps a floating or glass wall to separate the rooms? Pure synergy.
It's easy to create a smooth transition from bedroom to bathroom. Have a go.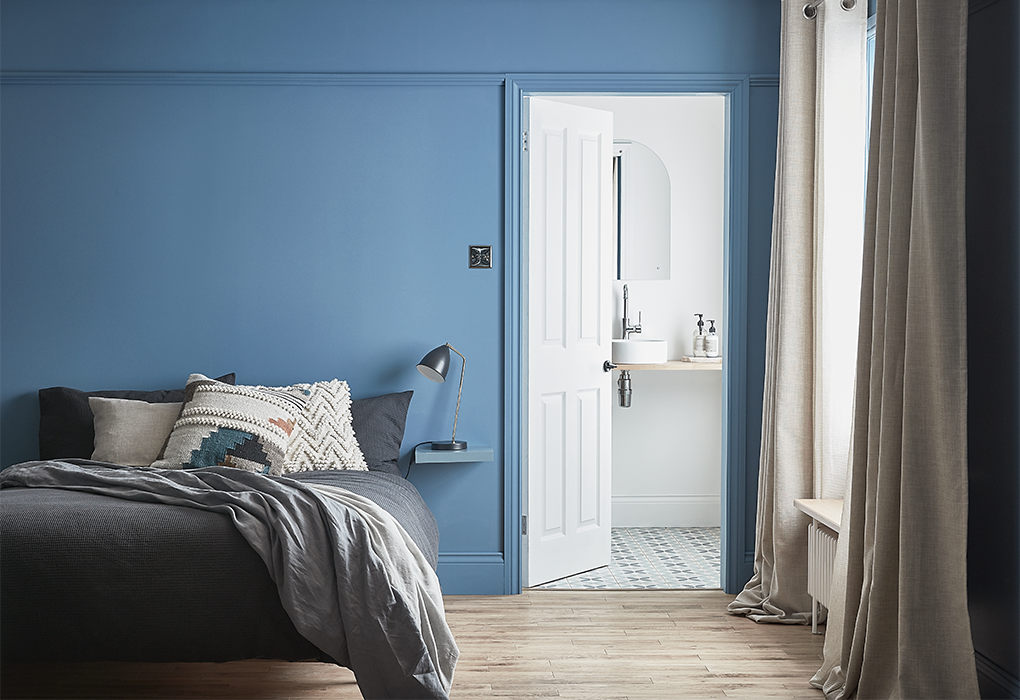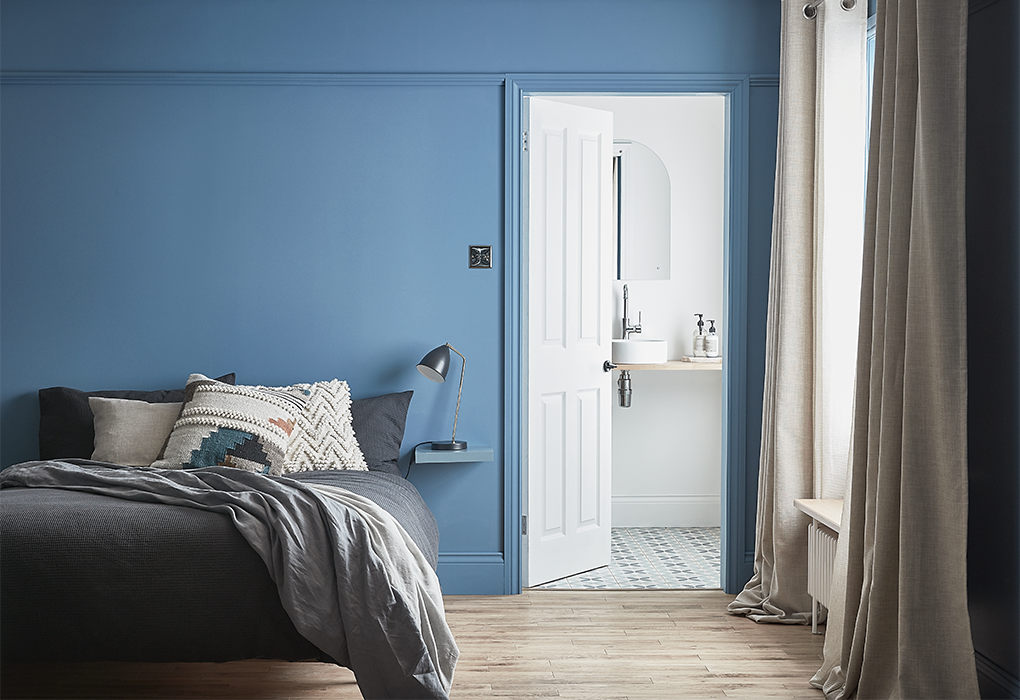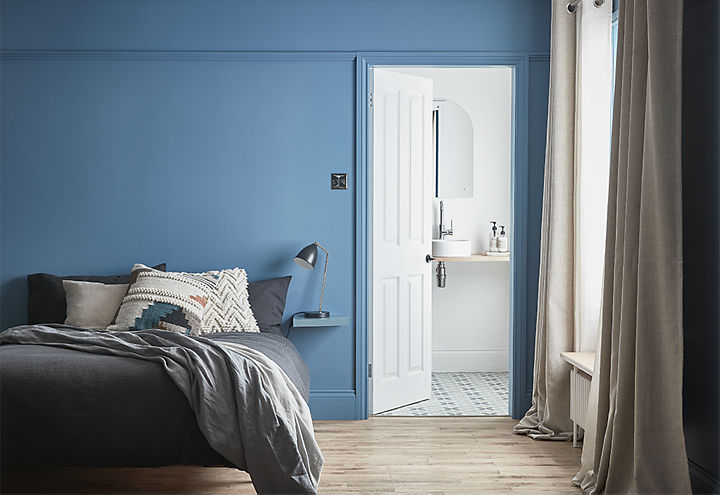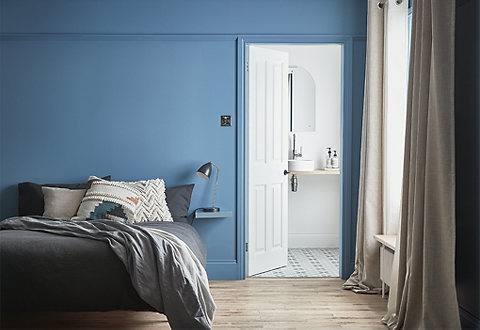 ---