Christmas present wrapping ideas
Impress family and friends with expertly wrapped gifts
It's that time of the year again! You've battled the busy shops and spent hours trawling the internet looking for the best deals. Now comes the fun part – wrapping all your carefully picked out presents. It may seem like a mammoth task, but we've got you covered with our top tips and handy guide to wrapping your Christmas gifts.
So… put on your cosiest clothes (yep, even that Santa jumper!) make yourself a hot chocolate, press play on your favourite festive movie or music and set yourself up a little working area on a flat surface. You will need enough room to unroll wrapping paper easily so a large table space or even the floor would be ideal.
Before you get started, first make sure you have everything you need to make your presents stand out from the rest…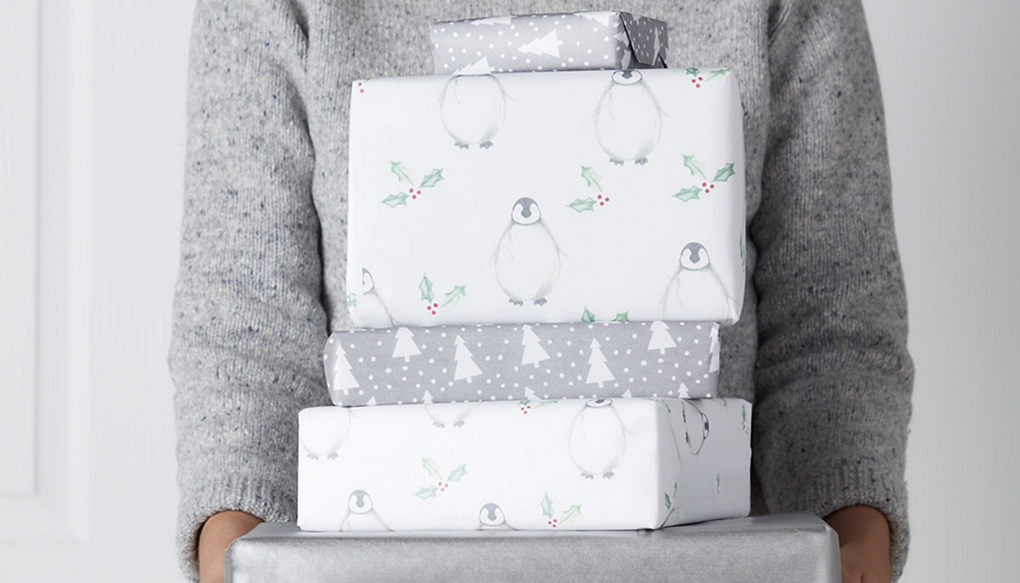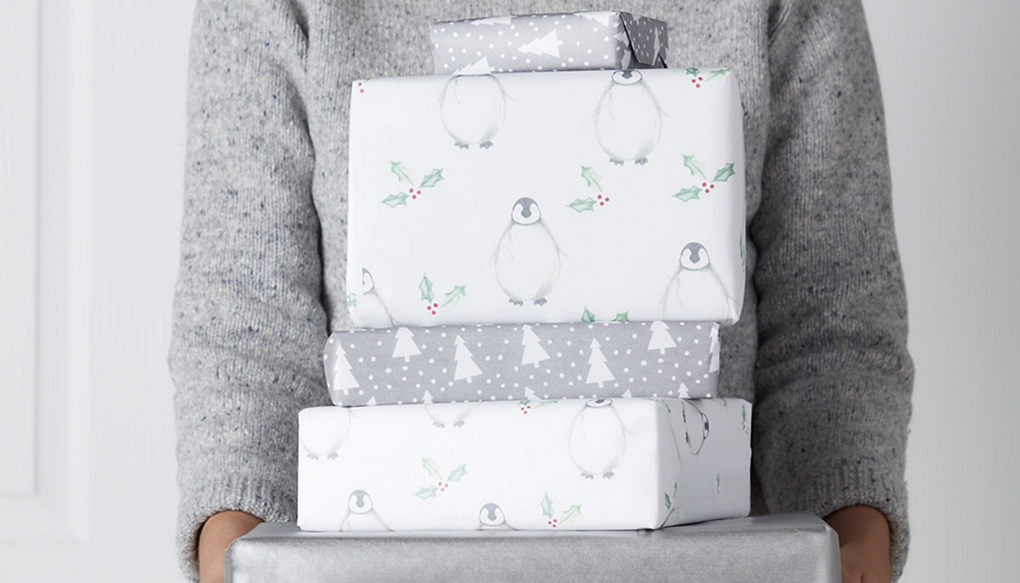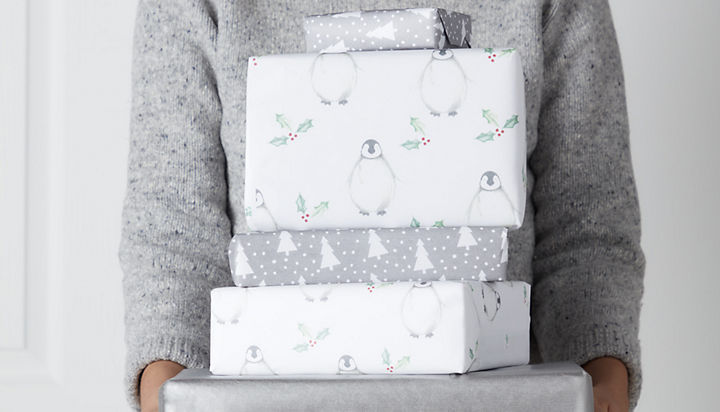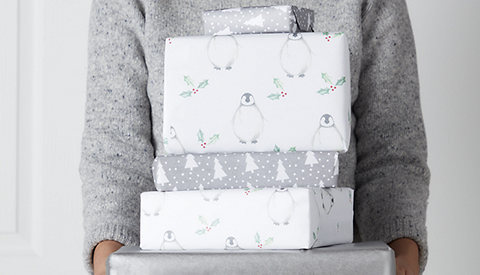 Christmas present wrapping ideas
Choose your colours
Decide on a colour scheme for your presents. Do you want them to be eclectic and mismatched, or would you rather have a consistent and matching theme?
Perhaps you will choose a metallic theme, combining silver, gold and copper shades with translucent or glittery ribbon. Or you might want to make your presents stand out with bold colours like post-box red, jade green or a celestial blue. Will you keep the wrapping paper plain, or will it have a striking pattern or print on it?
We have a varied selection of Christmas gift wrap. Our Christmas character wrapping paper features cartoon penguins and polar bears skiing against a light blue background. Our stylish silver and white tree wrapping paper is a good choice if you want more of an understated look. There are so many endless possibilities when it comes to wrapping Christmas presents.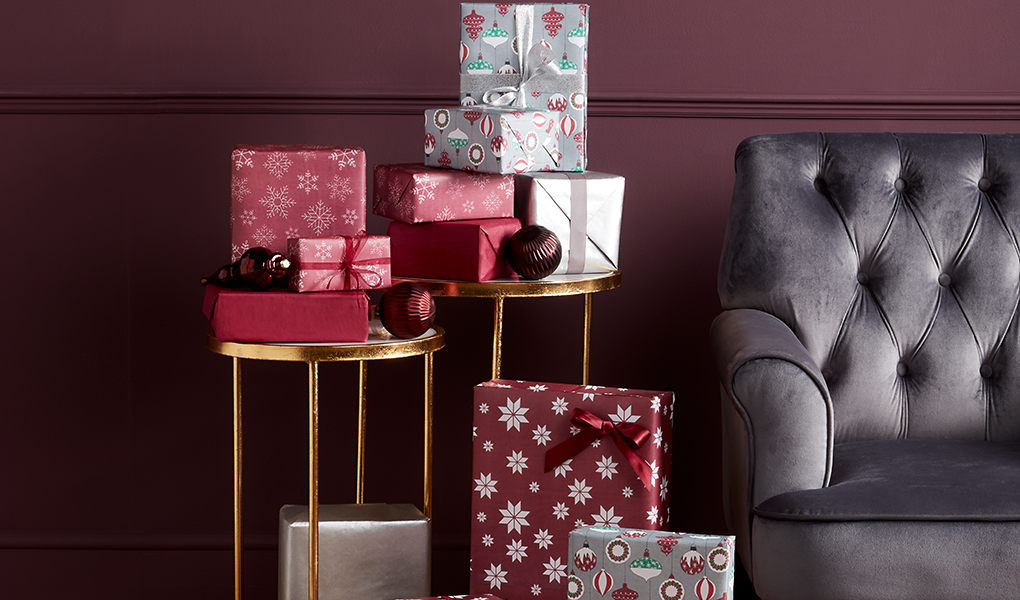 Perfect your technique
Whilst the idea of spending your evening wrapping Christmas presents may seem appealing at first, in reality you're likely to end up frustrated, surrounded by scrunched up wrapping paper and covered in tiny bits of sticky tape.
At B&Q we are on hand to give you some top tips for wrapping Christmas gifts...
Firstly, make sure you have everything that you need laid out in front of you. Don't skimp on the wrapping paper, make sure you choose one that is sturdy and strong. This will stop it from ripping at the corners. Invest in a tape dispenser. Trust us, this will save you loads of time and energy.
Make sure you're wrapping your presents on a hard surface to avoid any wrinkles, rips or tears (both kinds!) If your present is an odd shape, use a gift bag. You could buy some plain brown paper bags and decorate them with ribbon, buttons, and any other cute festive accessories. Scrunch up some tissue paper over the top of the gift to hide it from any peepers!
As an alternative to paper, use a spare piece of fabric or scarf to wrap your gift. This also acts as an extra little gift that someone can use as a headband or scarf. If you have lots of little gifts to wrap, why not cover them in tissue paper and place in a spare box. Everyone has an old shoe box lying around the home somewhere, and it's perfect for housing small and oddly shaped presents. Decorate it with paper, ribbon and other accessories.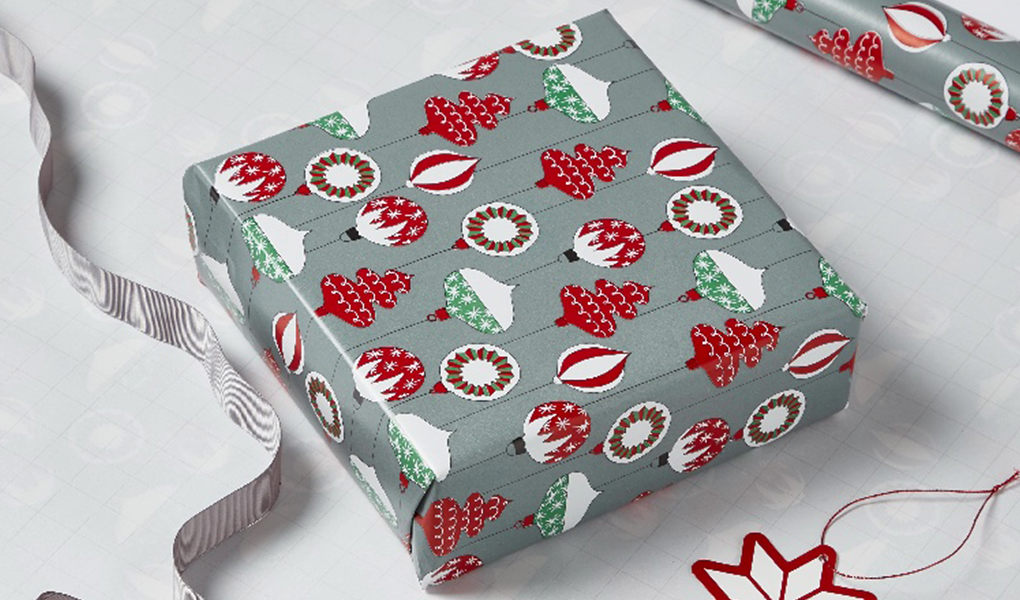 Little touches
It doesn't stop at the wrapping paper. There are loads of materials and decorations you can use to make your gifts look merrily marvellous. Use ribbon, fabric cuttings, twine, foliage, pompoms, or anything else you can think of to jazz up your creation.
We sell a wide range of artificial foliage accessories, such as a Red Berry Pick, a Green & White Glitter Effect Mistletoe Pick and a White Glitter Effect Poinsettia Stem. These delicate floristry accessories will give your wrapped masterpiece the perfect finishing touch.
Why not attach felt or linen hanging decorations to your present? This adorable lightweight Reindeer Decoration or Hat & Jumper decoration will look extra cute on a present wrapped in plain brown wrapping paper with red or white polka dots.
For the gift tags, you could recycle old Christmas cards you received last year and cut around a nice design or feature on them to create unique name tags.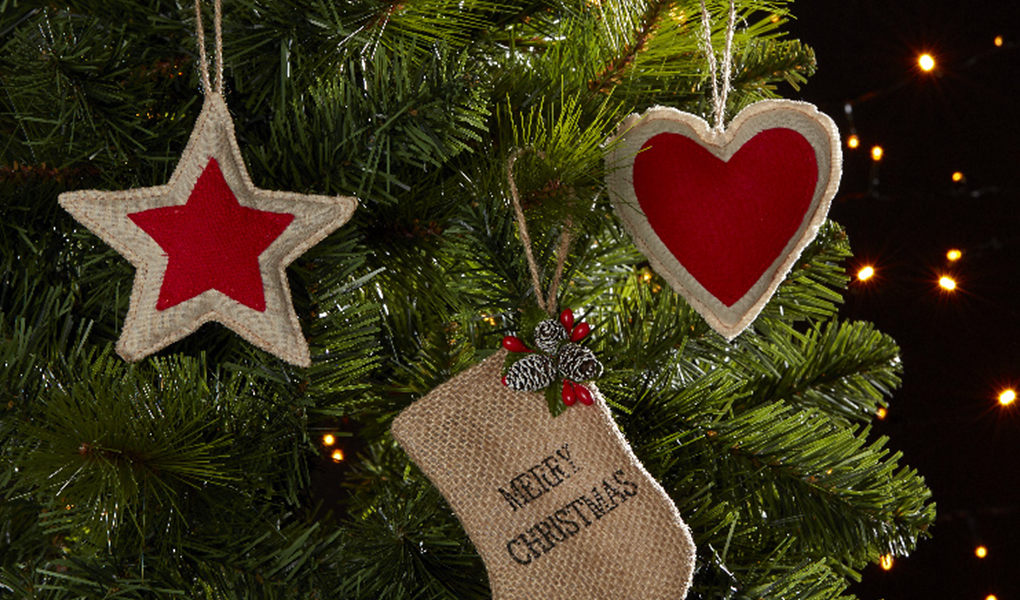 Make it personal
It's not just the present that can make an impact, the way you choose to wrap it can also act as a thoughtful gift. There are heaps of ways to personalise your presents and make them more sentimental.
Create your own gift wrap with plain paper by drawing little illustrations and writing thoughtful messages or memorable quotes from shared moments. You could also attach photographs, old concert or train tickets, or anything that means something to you and your friend or family member. Another thoughtful idea is to use a map of a destination you've both visited together as wrapping paper. Doing so will spark memories and give you the opportunity to reminisce over old times.
Not only does this give your present a unique and attractive touch, it shows that you put a lot of time and effort into it. It's a special way to remind your loved ones how much you appreciate them and their company.