Dehumidifier buying guide
Protect against damp, condensation, and mould in the home
Dehumidifiers are a great way to protect your home from moisture and mould. Not only that, they protect against dust, bacteria and germs. Wondering whether you need one in the home? Here are some reasons why you might benefit from having a dehumidifier in your bathroom, bedroom, or any room you want to protect from high levels of moisture. Let us take you through our range, we'll help you find the best dehumidifier for you and your home.
Skip to...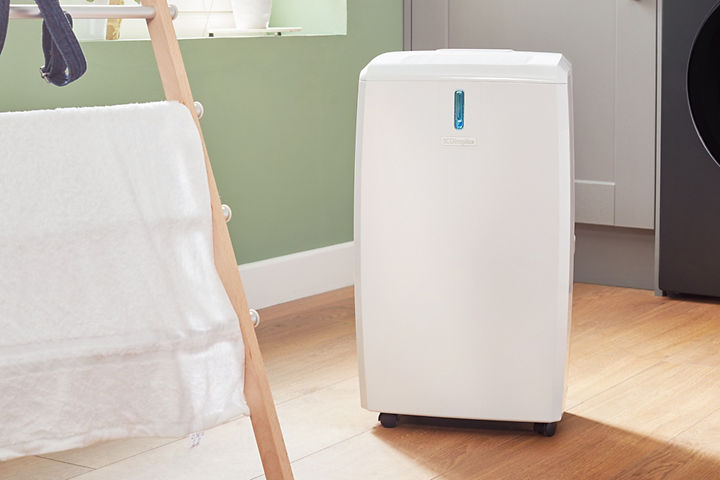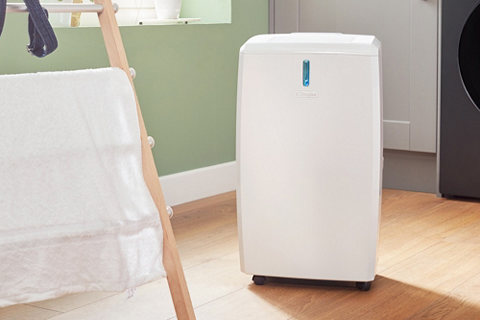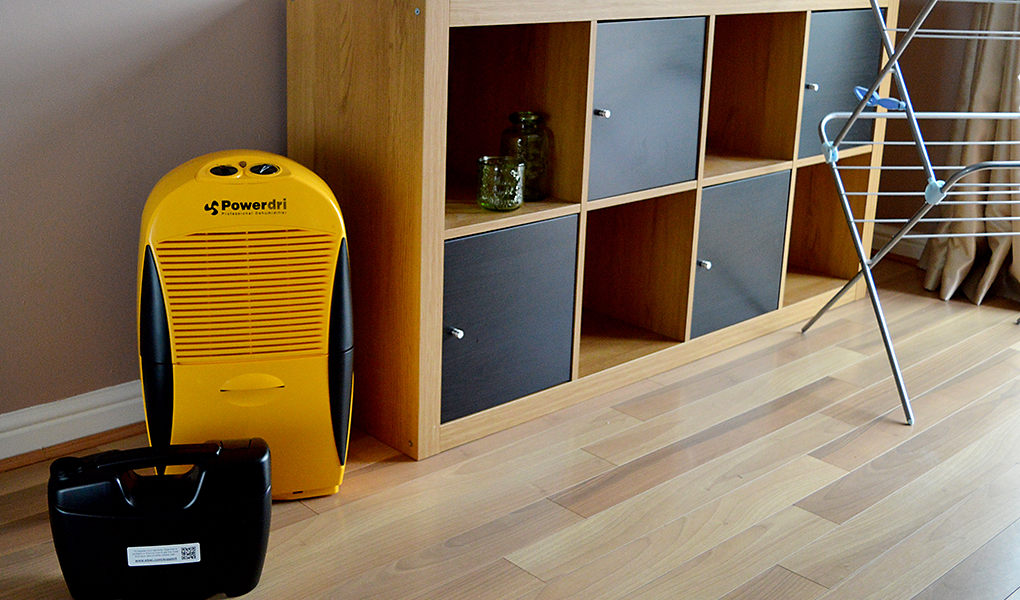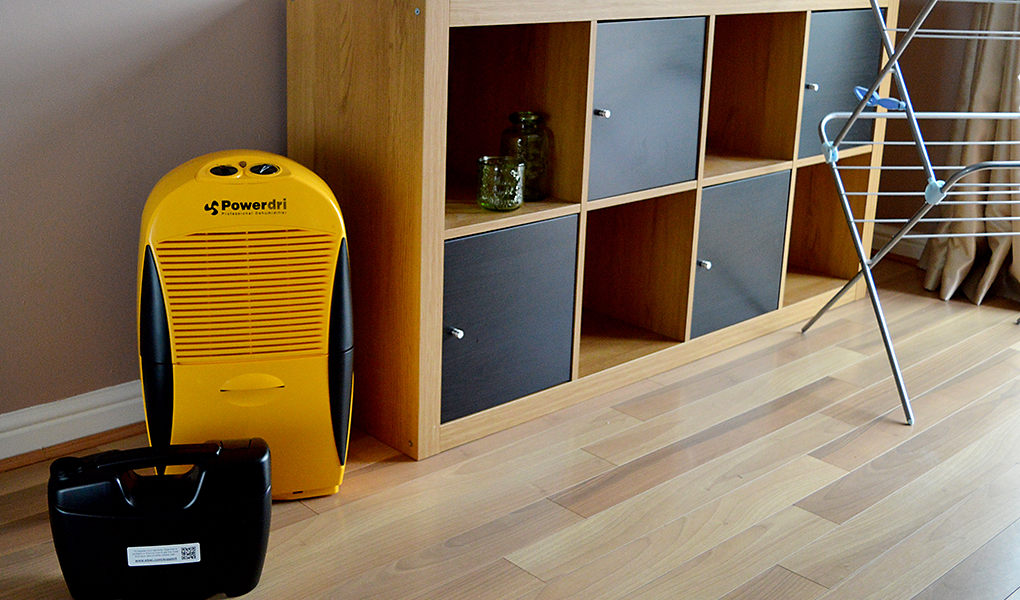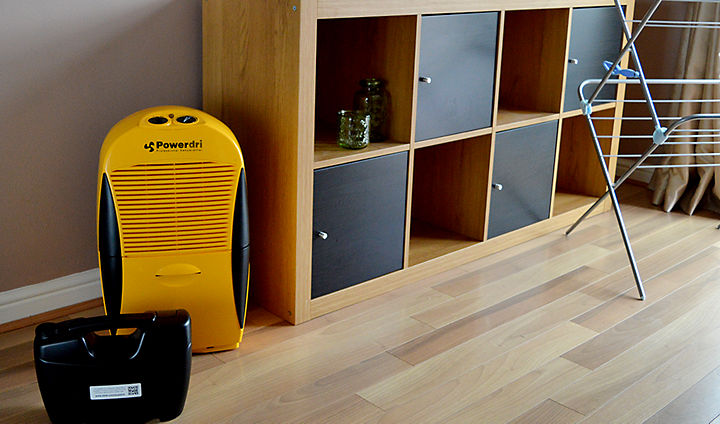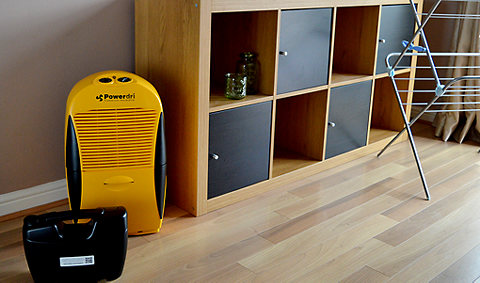 What does a dehumidifier do?
A dehumidifier will benefit any home. They remove the excess water in the air that can lead to condensation and damp problems.
Boiling pans, taking baths or showers and drying laundry indoors all create moisture. Even breath contains water vapour. Estimates suggest that over a pint of water is produced by each person daily - simply by breathing.
During the colder months, the drop in temperature causes moisture to condense and form on cold surface areas. Affected areas include windows, tiles, walls and inside cupboards. If left untreated, this condensation can lead to damp.
Having damp in your home can make it feel cold and unclean as well as damage walls and woodwork. By using a dehumidifier regularly, you can help keep your home free from mould, and the musty smell that comes with it. For more help spotting damp, as well as more ideas on how to prevent and treat it, check out our handy guide on dealing with damp.
Dehumidifiers have a filter that removes any unwanted spores or particles. Before releasing fresh and clean air to circulate throughout your home.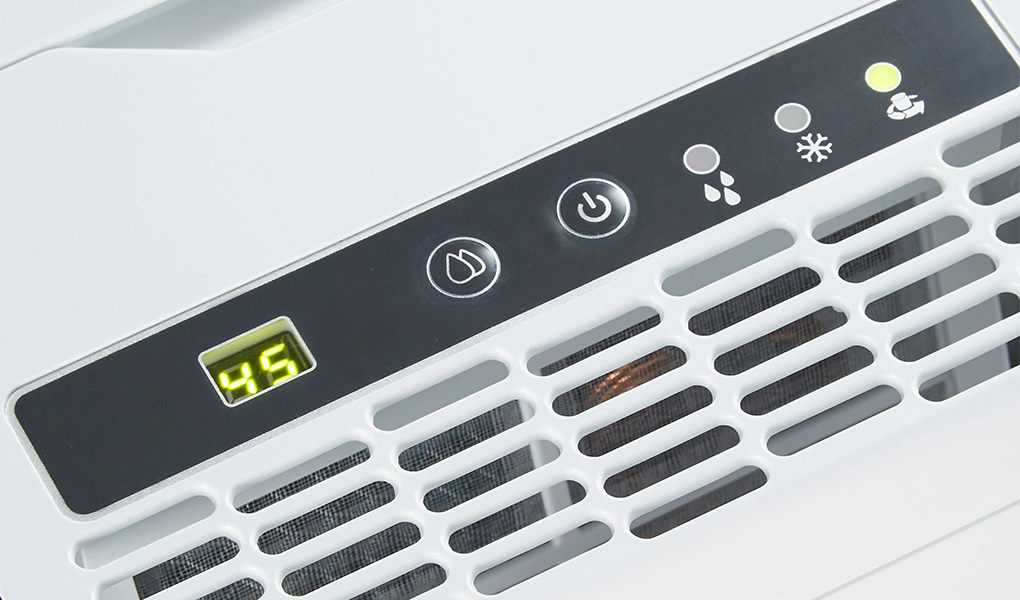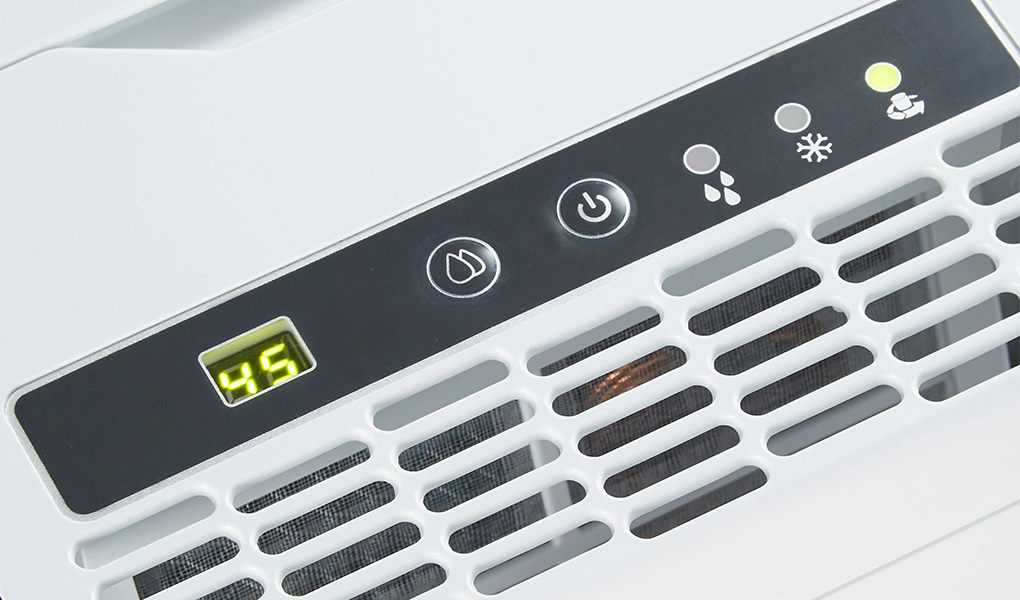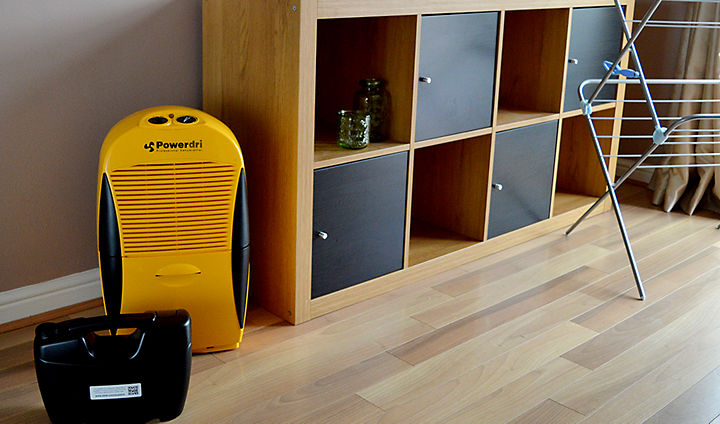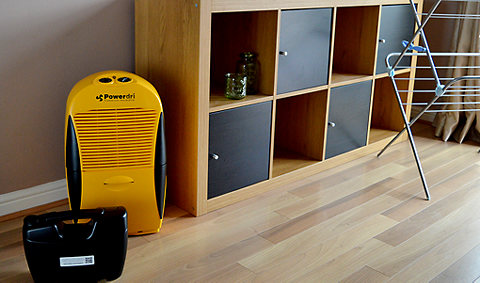 How does a dehumidifier work?
There are two types of dehumidifier manufactured - compressor/ refrigeration and desiccant dehumidifiers.
Compressor/ refrigeration dehumidifiers
All our dehumidifiers offered at B&Q are compressor/ refrigeration dehumidifiers, which are designed to work in temperatures that rarely drop below 10°C. They are best suited to everyday use in the home where temperatures are usually between 10 and 22°C.
These units work by creating one of the coldest surfaces in your home - helping to attract the excess moisture away from windows and other cold surfaces. This technique is more energy efficient than using heat (as is the case with desiccant dehumidifiers), making it a cost-effective option.
Desiccant dehumidifiers
These units remove water by natural absorption. It works by using an electrical heater to continuously generate the absorbent material, generally made from a silica gel. Desiccant dehumidifiers are designed for properties with a temperature below 2°C and so aren't suited for use in the home.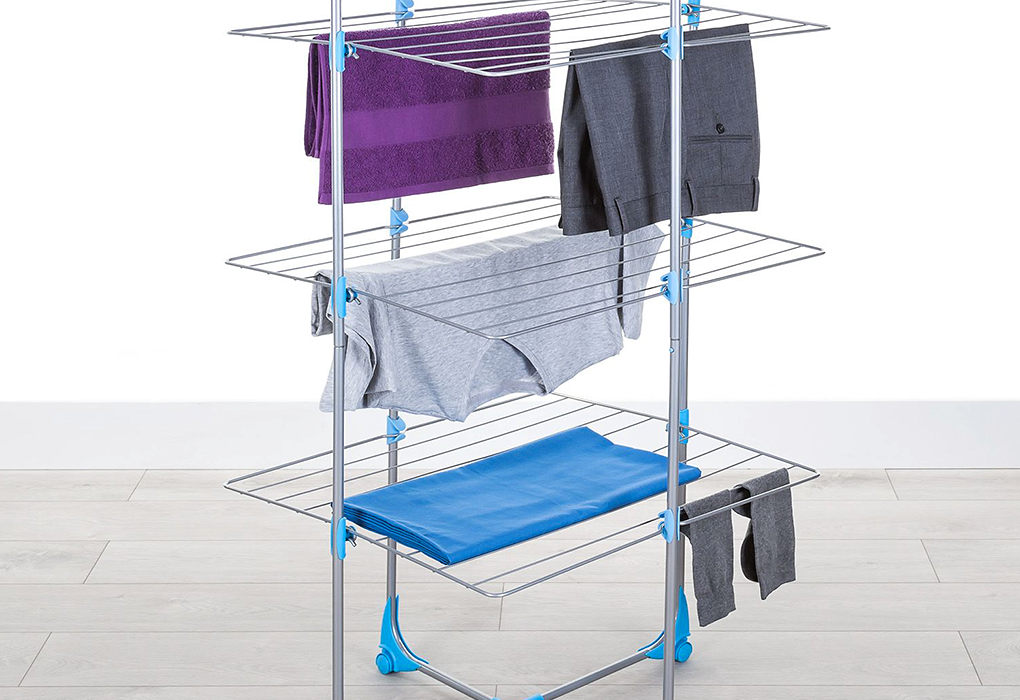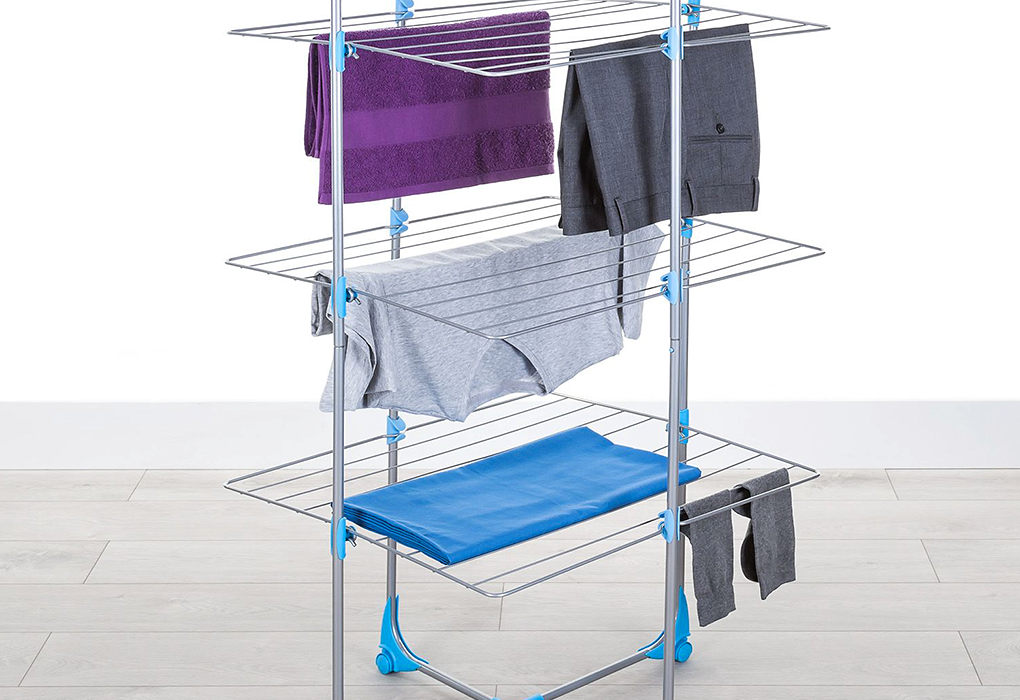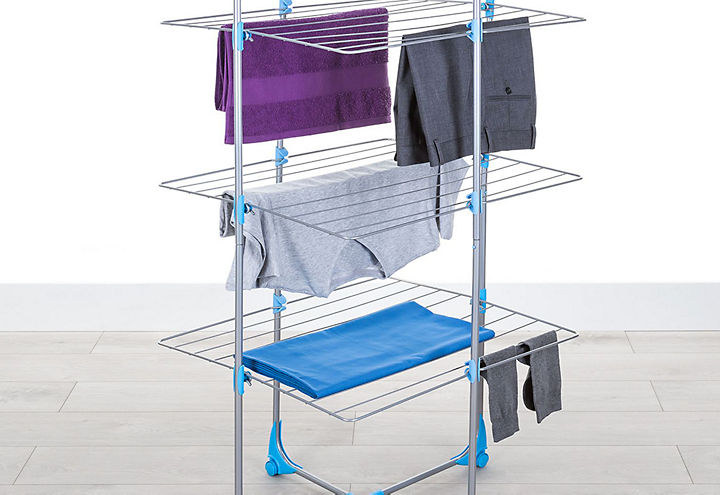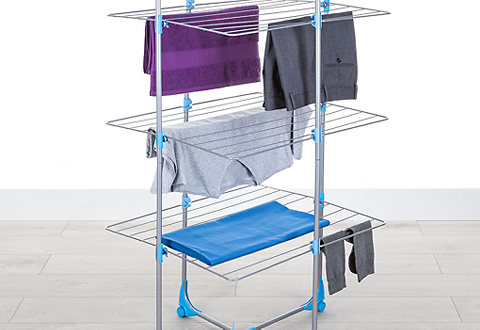 What size dehumidifier should I buy?
How big is your home and how much moisture do you create?
When looking at dehumidifiers, the size of home you live in is an important consideration. The bigger your home, the more powerful dehumidifier you will need.
The kind of tasks that you do in your home on a regular basis will also impact your choice of dehumidifier. While most dehumidifiers can cope with the moisture created by cooking and showering, you may need to choose a more powerful unit if you:
dry laundry indoors
have a lot of pets and plants
use portable gas bottles and paraffin heaters
These household jobs and circumstances all create more humidity and so require a more powerful unit. We also offer options with settings to help with particular tasks (such as drying laundry), so understanding the size and nature of your household at this stage can really help.
Where should I put a dehumidifier?
Do you have a particular problem area?
The best place for your dehumidifier is somewhere central in the home, such as a hallway or a landing. As long as it's the correct size dehumidifier for your home, from this central location it will help control condensation and damp throughout the whole of the house.
However, if you have a specific problem somewhere in your house, for example, an unheated room or a north-facing wall, we recommend placing your dehumidifier close to the area for the first couple of weeks before moving it to a central position.
Dehumidifier features to look out for
When deciding which dehumidifier is best for you and your home, understanding the technical specifications and design features will help you make the most informed choice.
Daily extraction rate
Measured in litres (L)
This indicates the dehumidifier's daily extraction rate. A higher litre size will mean a higher daily extraction rate. This is often how dehumidifiers are measured and marketed.
The size of your home is an important factor when selecting the correct extraction rate. Use the table below as a guide when making your choice.
| NUMBER OF BEDROOMS | DAILY EXTRACTION RATE (L) |
| --- | --- |
| 1 to 2 | 12 |
| 2 to 3 | 15 |
| 3 to 4 | 18 |
| 4 to 5 | 21 |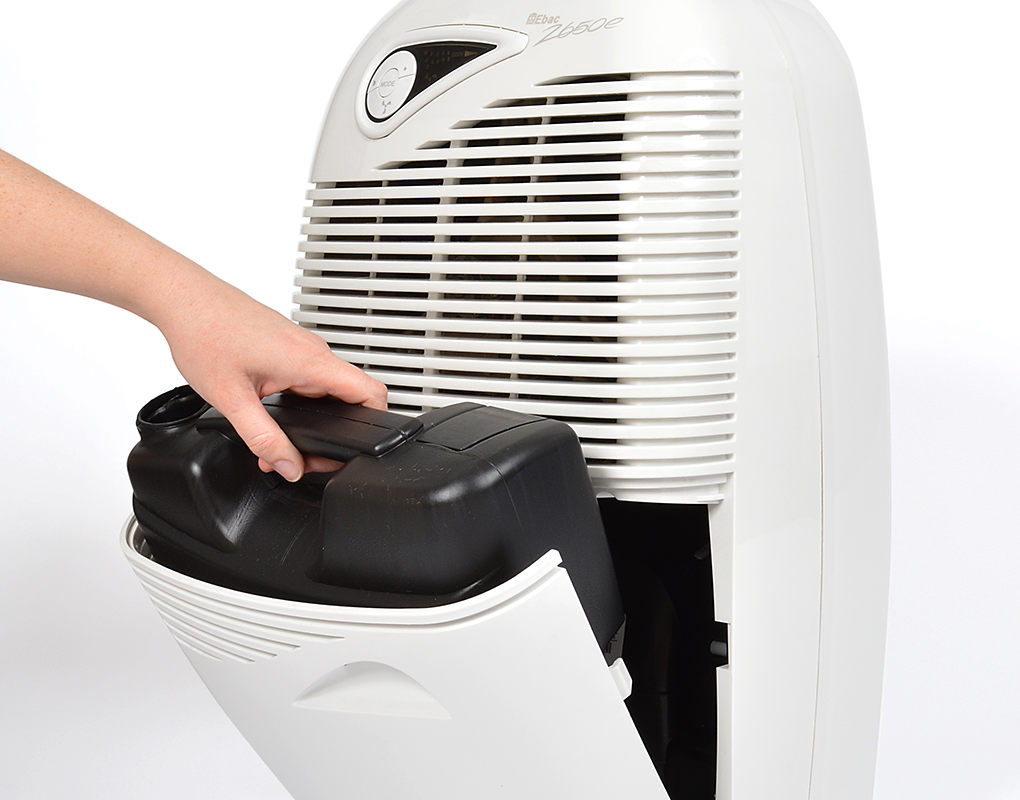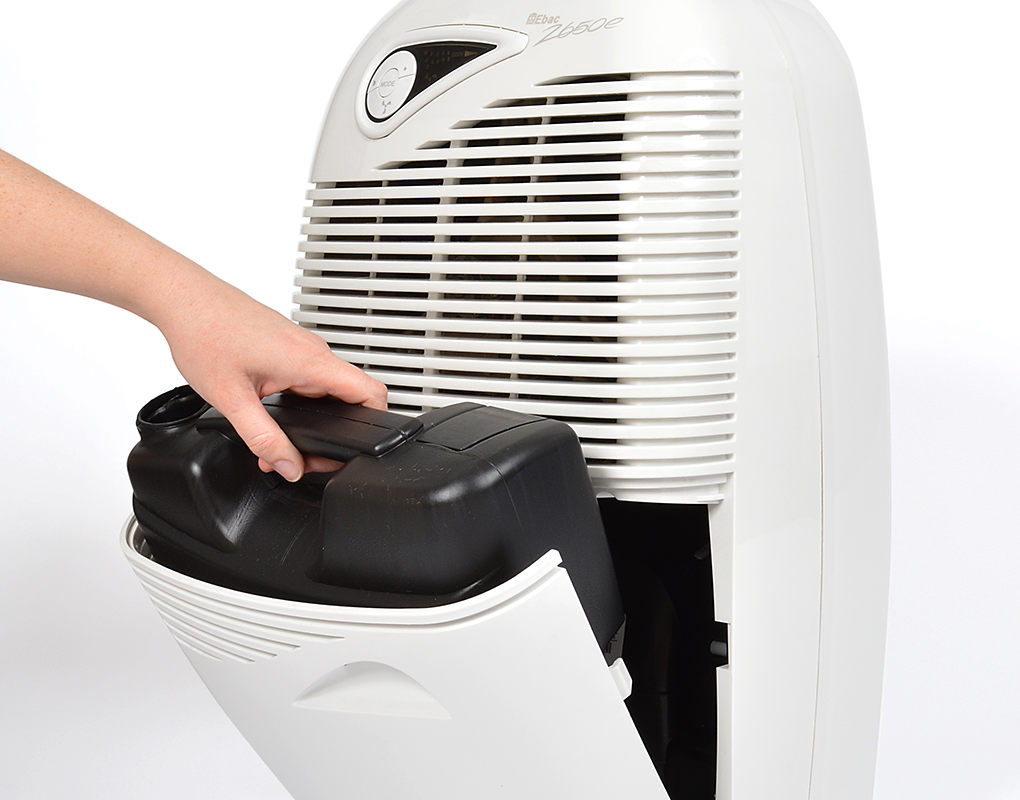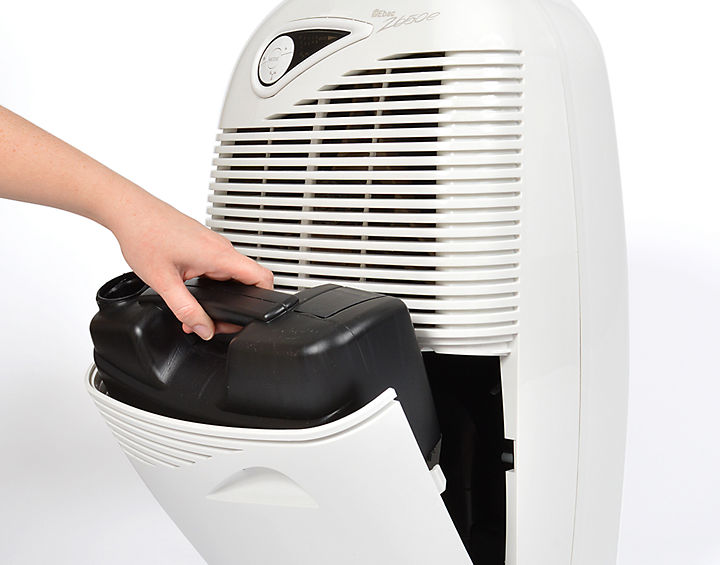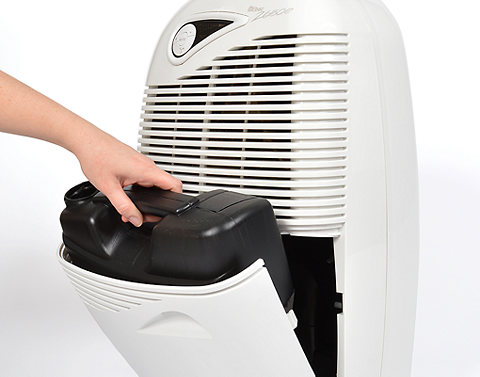 Tank capacity
Measured in litres (L)
This refers to how much liquid your dehumidifier can hold once it's been extracted from the air – the larger the tank, the less it will need emptying. A large 3.5 litre water container can be used for everyday use, whereas anything smaller will most probably need emptying several times a day. A smaller tank size also means that, if you've chosen a unit with an automatic shut down feature, it will stop working once your container is full.
Power output
Measured in watts (W)
The power outputs of dehumidifiers vary and so knowing how much power your unit uses will help you understand how much it will cost to run.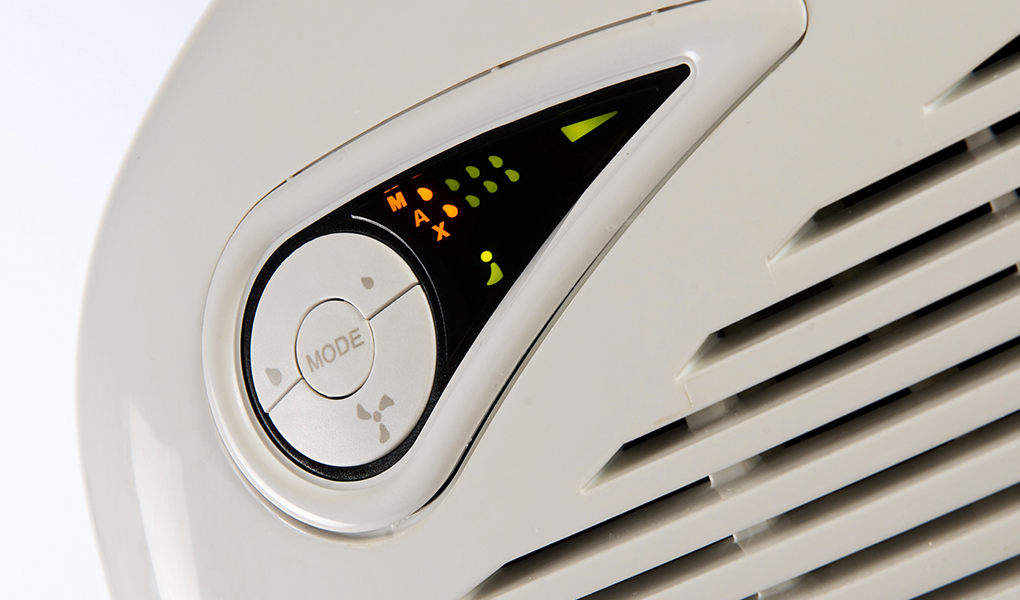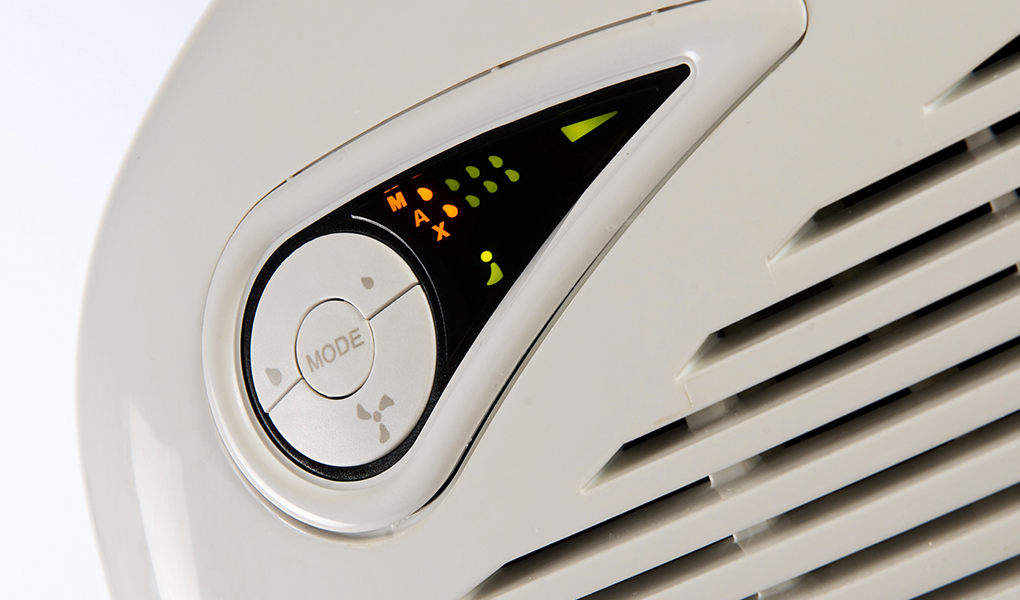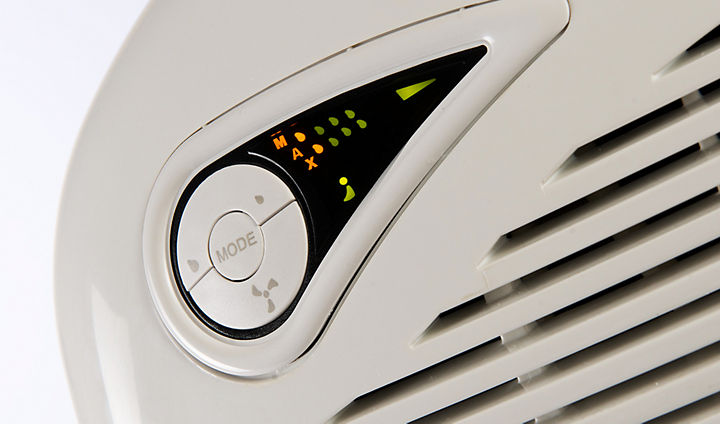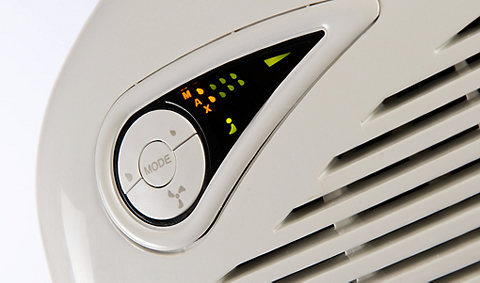 Humidistat dehumidifiers
There are many different control types for dehumidifiers.
Continuous operation - These units run until switched off and are the least energy efficient option.
Manual control - Turn the dial to your desired humidity level and adjust as needed. We recommend following the unit's instructions to understand how to use your humidistat dial.
Electronic control - Quicker and simpler than manual dials, electronic controls use a button function and a digital readout, though offer the same humidity levels as a manual humidistat dial.
Smart Control - The most cost-effective dehumidifier, a smart control unit knows when to turn itself on and off as required. It measures the humidity every hour, storing this information for 24 hours. It then works out when's the best time to run in order to eliminate condensation and damp – saving you money in the process.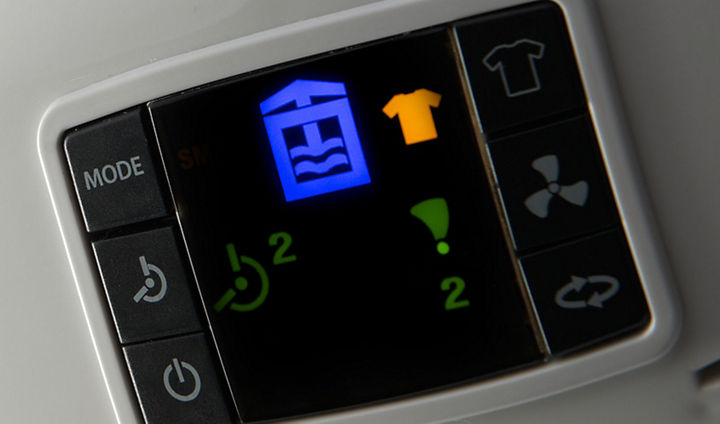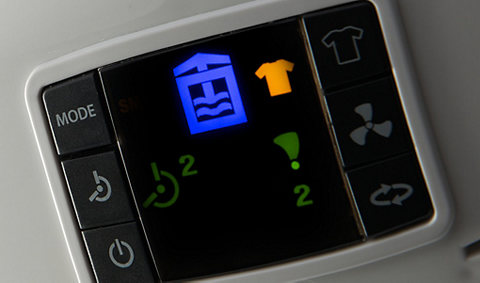 Laundry mode
This design feature helps your wet clothes dry faster. Simply place your dehumidifier in front of the clothes dryer, select the laundry setting and it will absorb this extra moisture.
LED display
An LED display helps make easier work of operating and controlling a dehumidifier. It also provides a more sleek and modern design.
Automatic shut down
This feature turns your dehumidifier off when the water container is full, ensuring that there will be no overflow or leaks from the unit.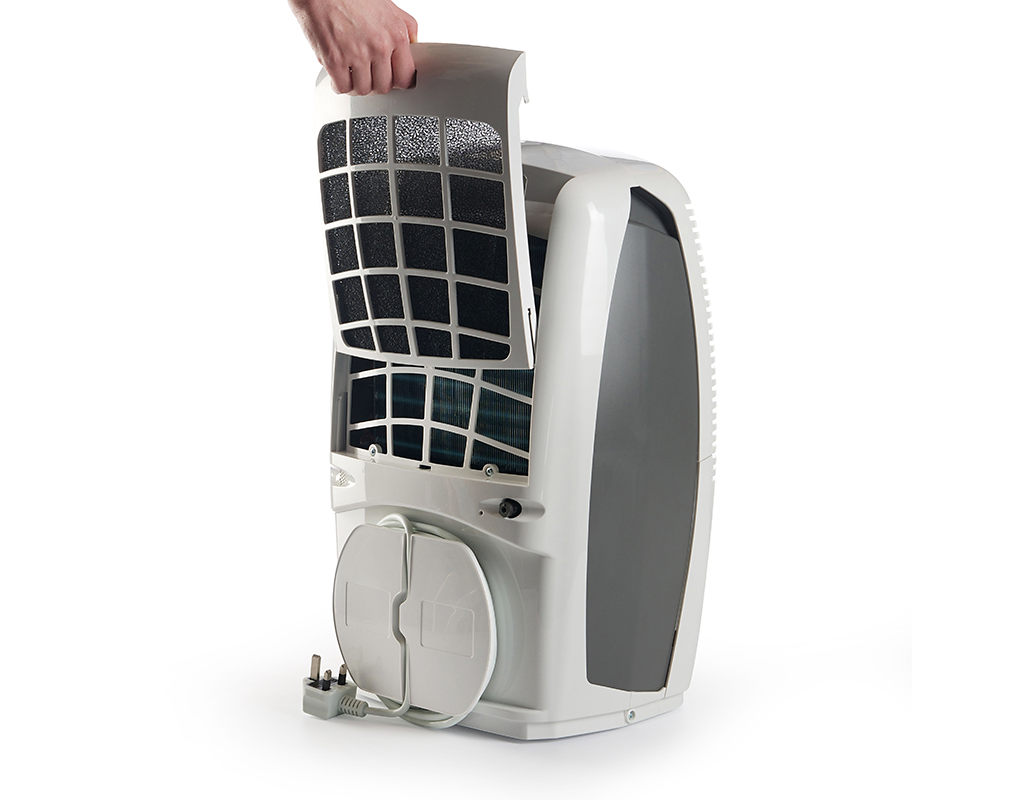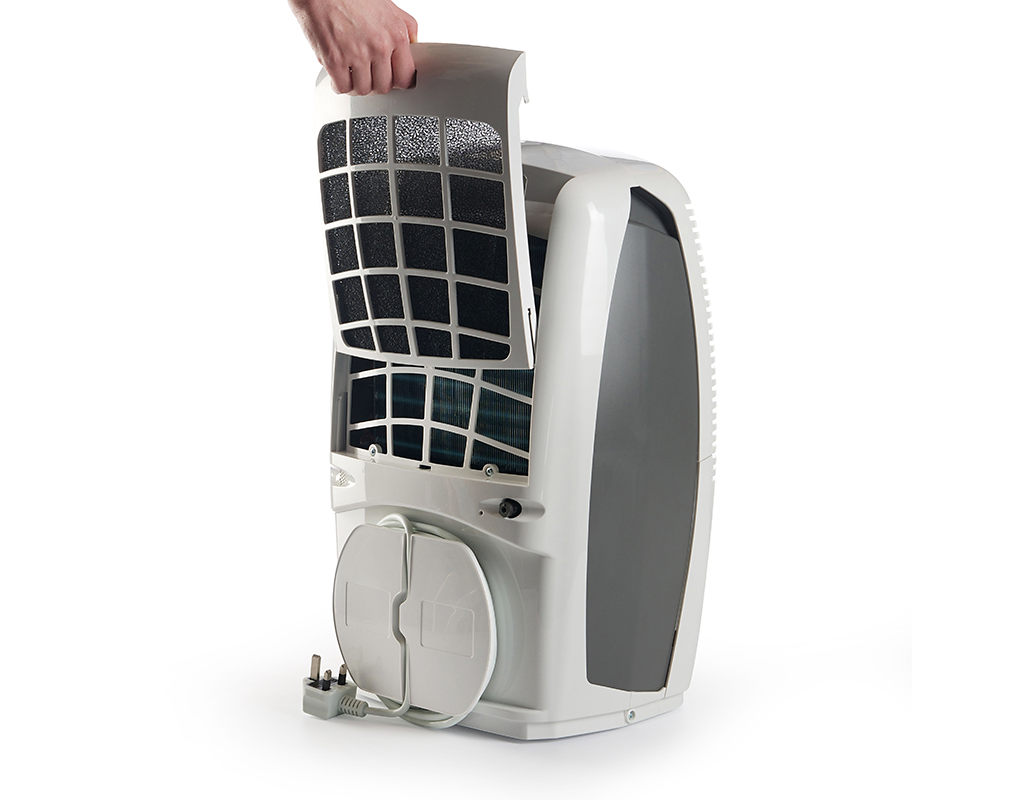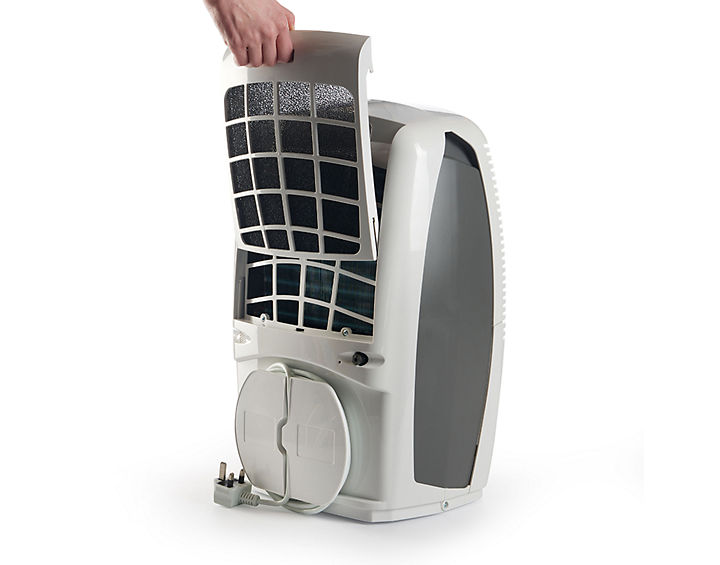 Defrost technology
During the colder months, your dehumidifier could be operating below freezing point which can cause the collected water inside the dehumidifier to freeze. If this happens, this function automatically defrosts the unit so that it will continue to work successfully.
Carry handles and wheels
Dehumidifiers with carry handles and wheels make it quicker and easier to move the unit around your home.
Air filters
Each dehumidifier uses a filter to ensure that dust and bacteria doesn't affect its performance. These should be cleaned or changed every four months dependent on the model.