Designing a walk-in shower
Find out more about your options for installing a walk-in shower
Walk-in showers are bang on-trend and more and more people are choosing them. Often large, they're designed to be open, so they have no door. They're flush with the floor too and decorated with floor tiles as well as wall tiles, so they're super-stylish and modern.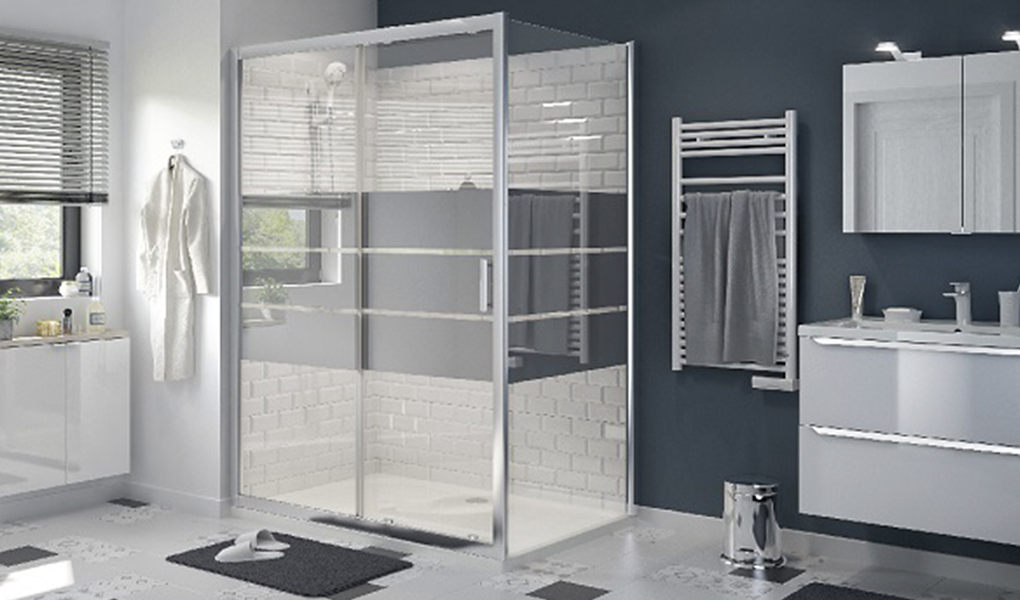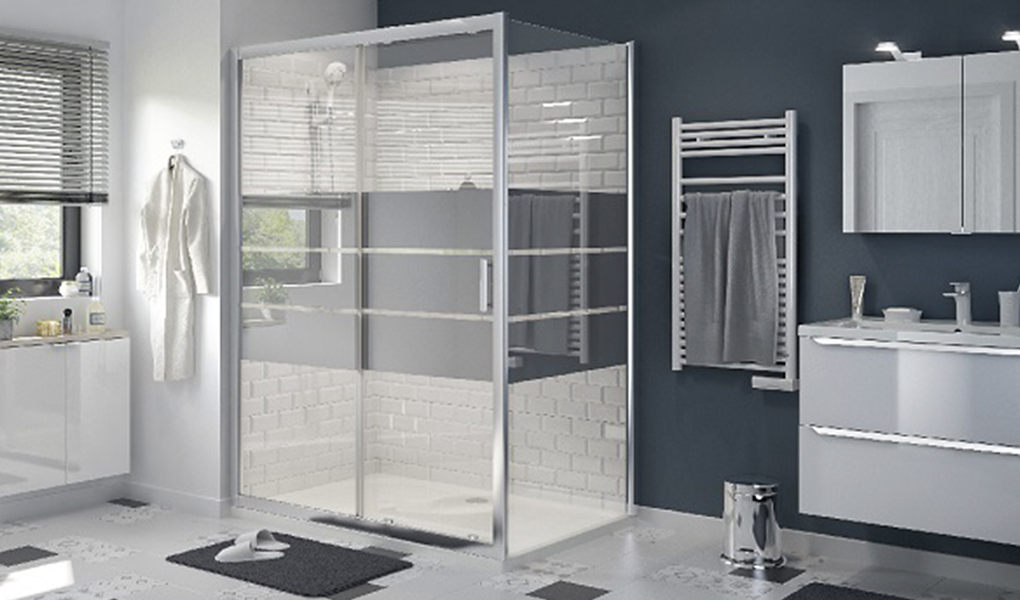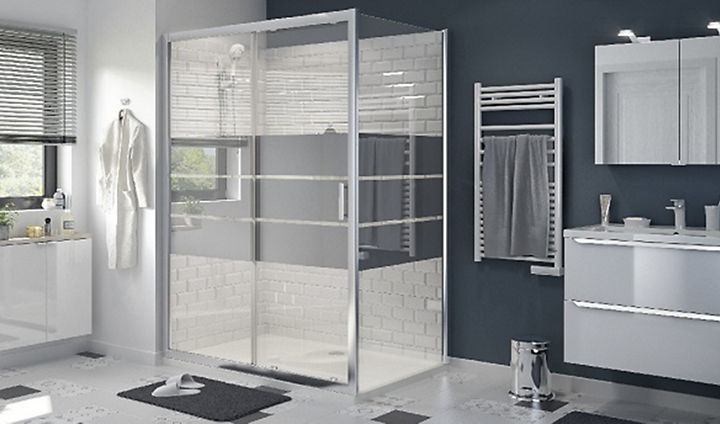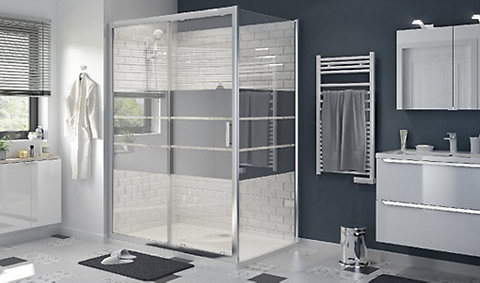 ---
Walk-in showers are doorless. This means they have to be quite large to stop water splashing out. The minimum practical dimensions for a walk-in shower are around 80x120cm but they can be as long as 200cm. Using the shower is a lot easier if the width is over 90 cm.
Below we have illustrated how you can use panels to create your shower depending on how many walls you are using in the layout.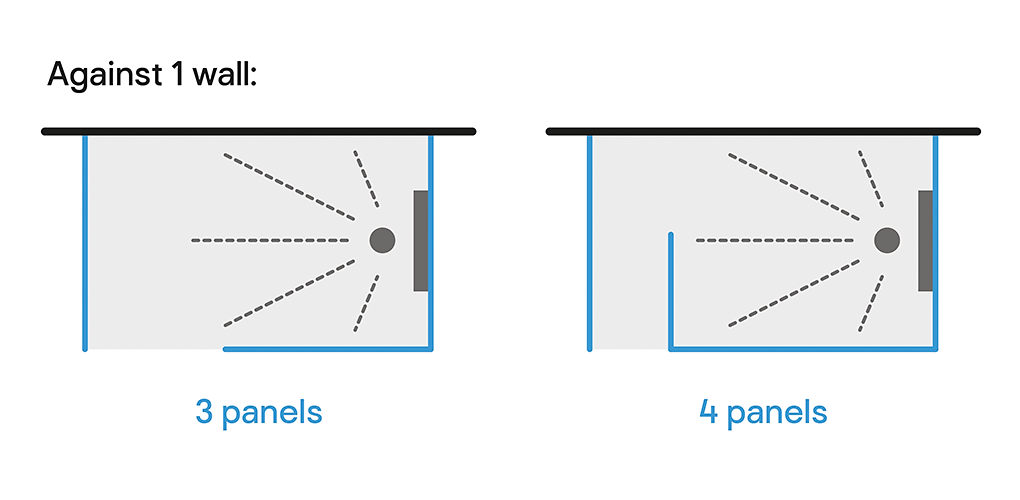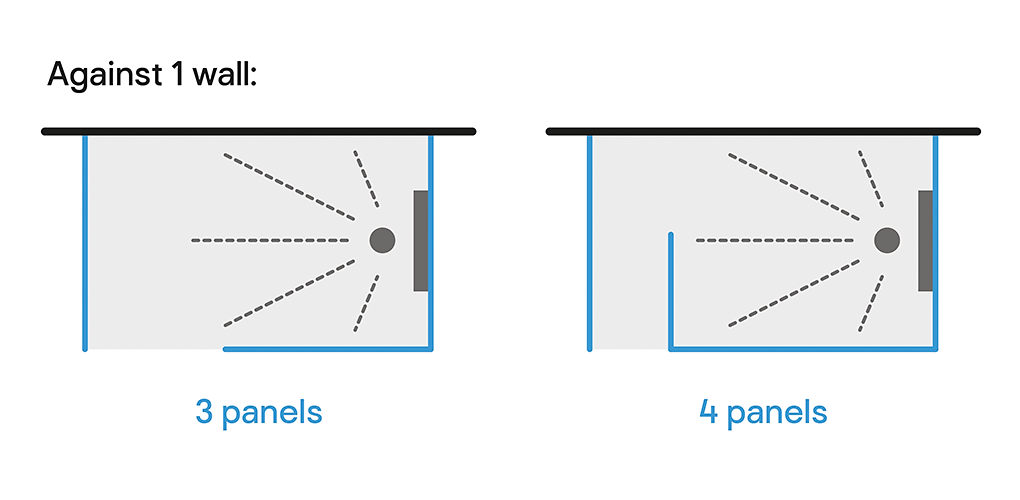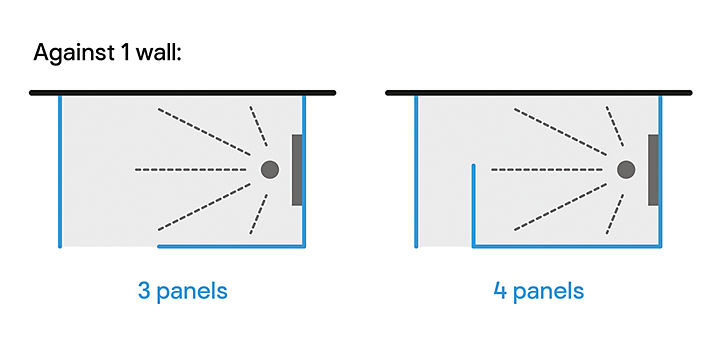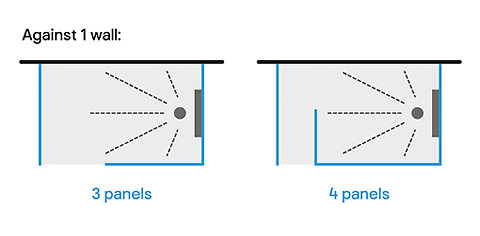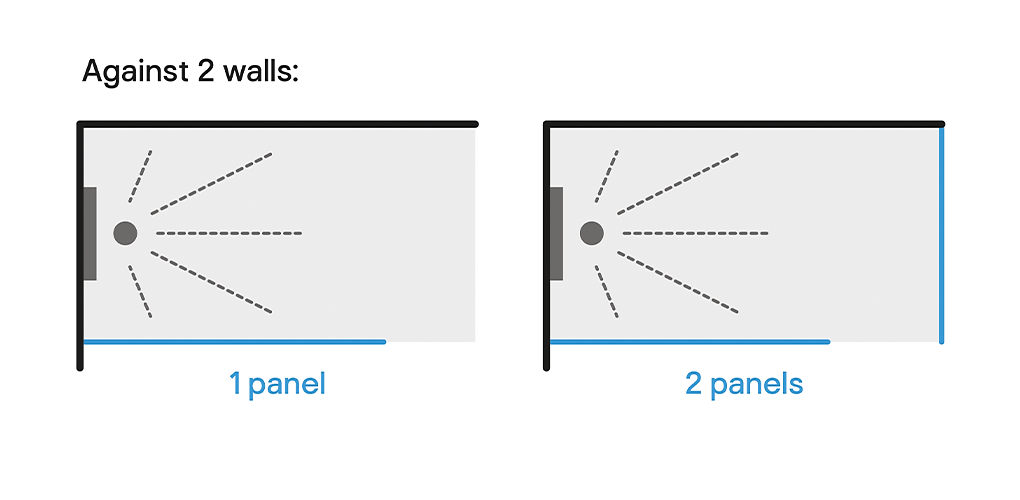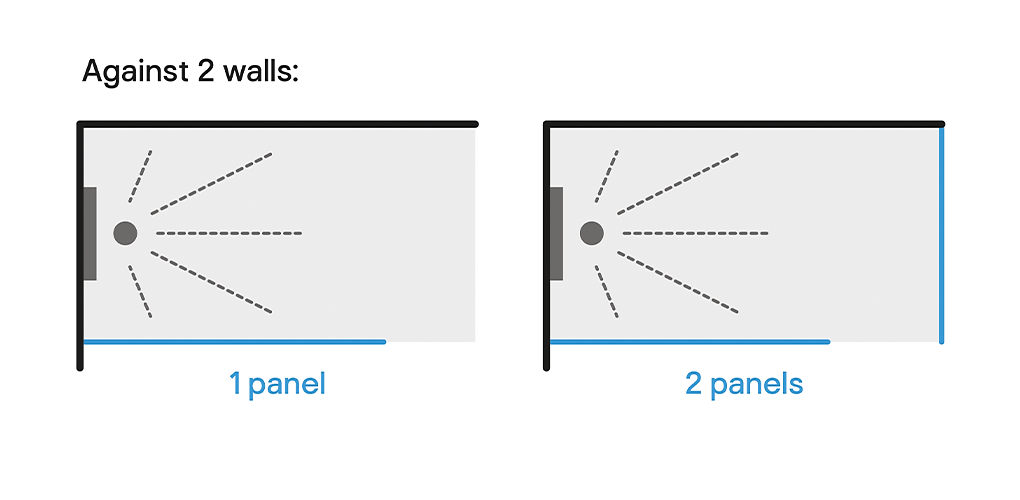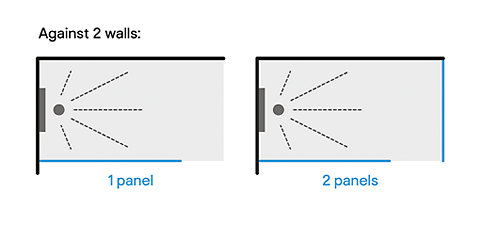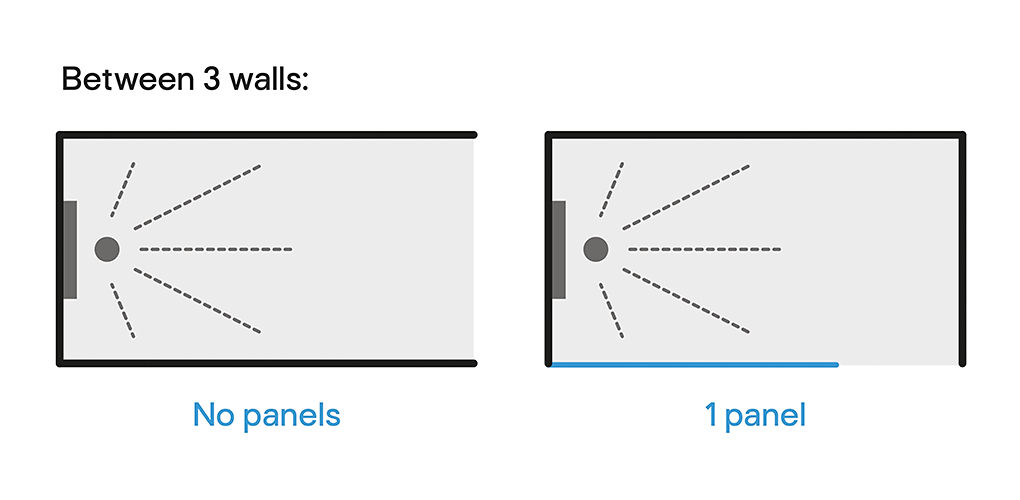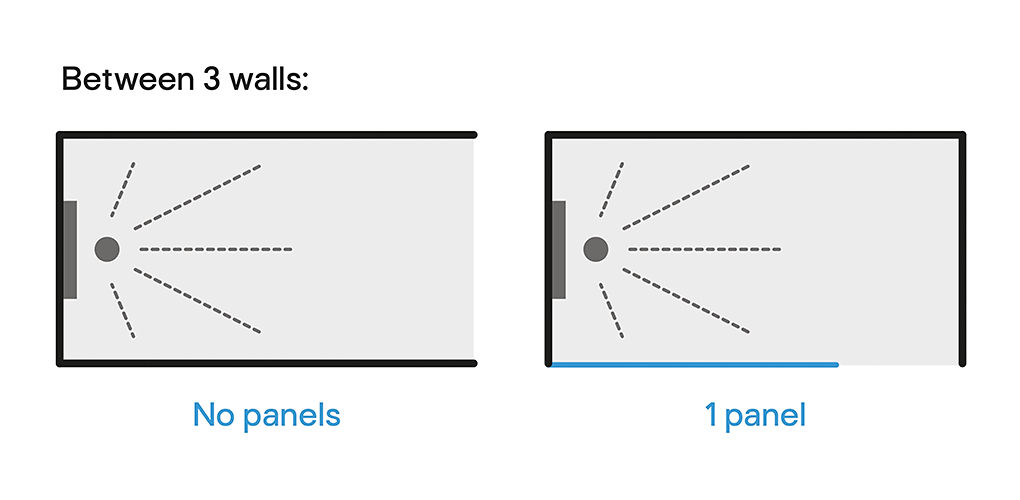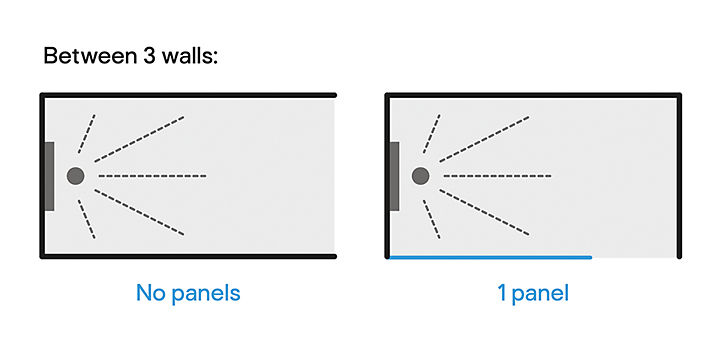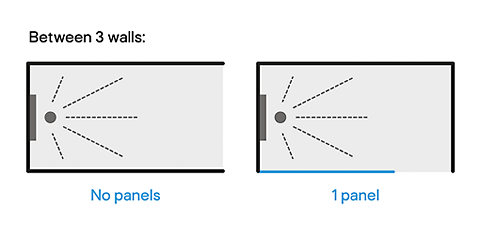 ---
Walk-in showers consist of the following parts:
Tileable shower tray
One, two or three tiled bathroom walls
One or more shower panels (if needed)
Shower equipment
The shower tray
In walk-in showers, the tray. The shower tray is set into the floor to keep the shower flush with the rest of the bathroom.
Go for a large tray to stop water splashing out. Make sure the size of the tray is compatible with the tiles you've chosen.
Non-slip tiles are the best choice for shower floors.
These lightweight partitions enclose your shower and keep it watertight. You'll need between one and four of them depending on the layout you choose.
There are lots of different models to choose from, ranging from 80 to 120cm in width. Finishes include clear, frosted, mirror effect, with privacy bands and with decorative motifs.
The bathroom walls
The walls of your walk-in shower need to be tiled. You can choose wall tiles that match your shower's floor tiles if you want.
Tiles protect the walls against water and make your shower look really special.
---
There are three ways to equip your walk-in shower:
Any questions? Just ask our in-store experts. They're always happy to help.
---