Garden shredder buying guide
Make garden clearance a breeze
Pruning and hedge trimming can have a huge impact on your garden – making it neater and tidier, and vegetation healthier. It can, however, create a lot of debris that can be challenging to dispose of.
Garden shredders are invaluable for garden clearance tasks like pruning and trimming – they help to break down larger debris such as hedge clippings and smaller branches into pieces that are easier to compost and dispose of. Shredders can also be used to create small wood chippings, which are perfect for mulching your beds and borders to keep these weed-free and insulated over winter.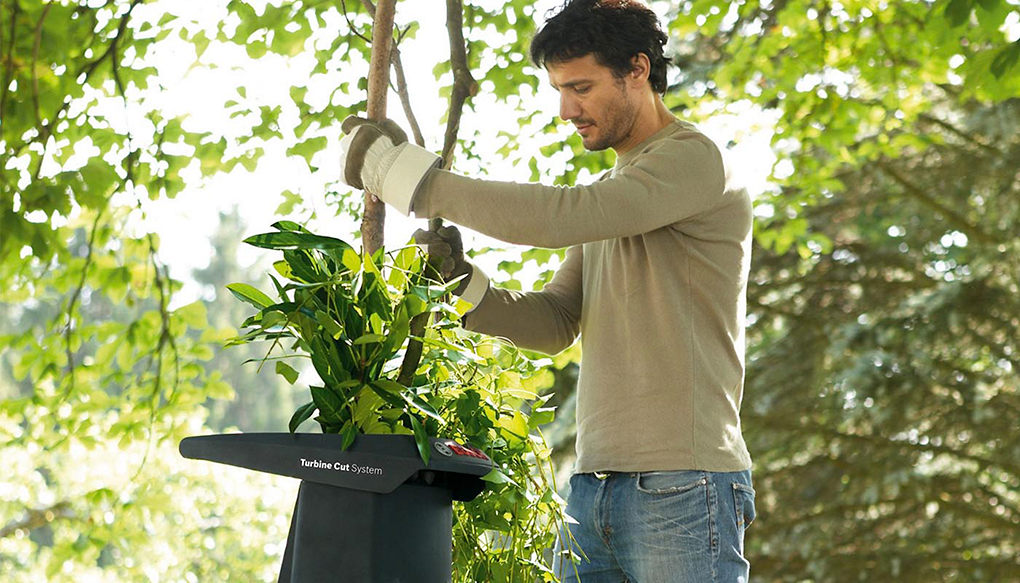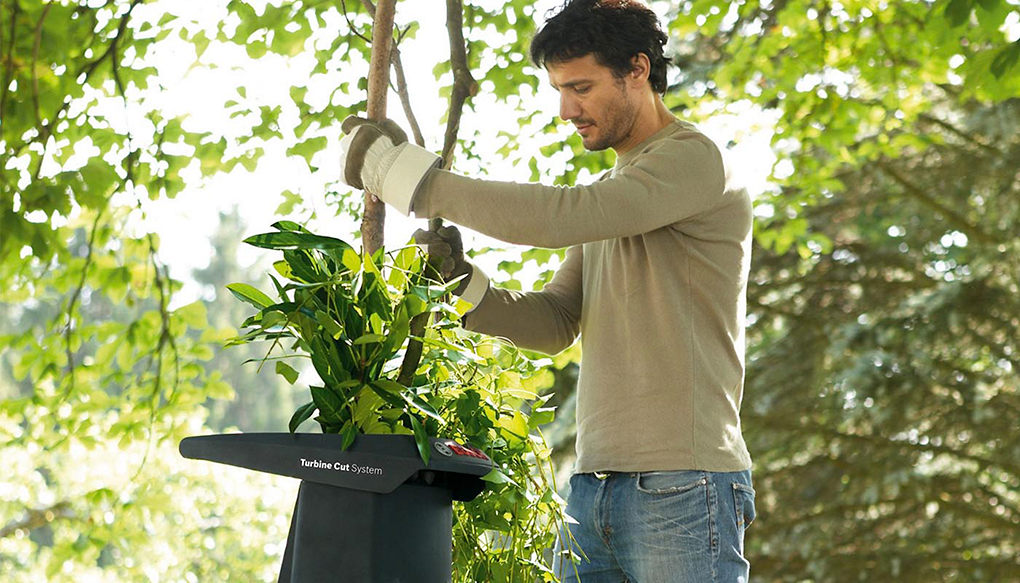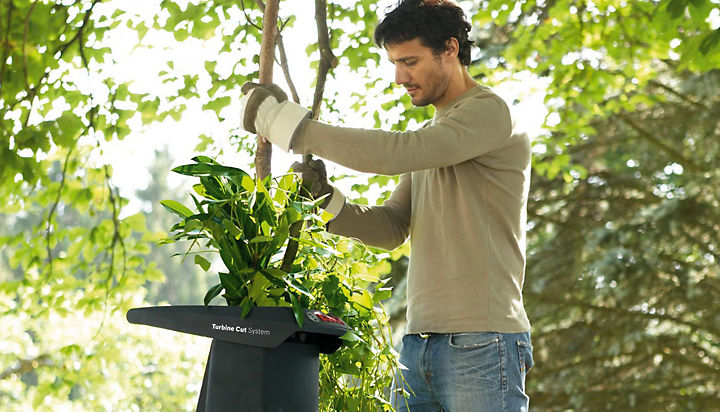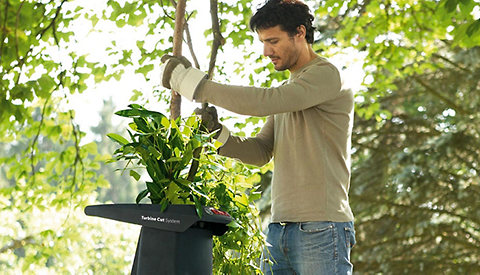 ---
Find the right shredder to suit the vegetation in your garden
What will you be shredding?
Start by thinking about the materials you want to shred. Consider whether you will be shredding lightweight materials such as leafy waste and hedge trimmings, or small branches and more woody material. Look for the maximum branch diameter, measured in millimetres (mm). This will tell you the maximum diameter of branch or hedge clipping that the machine can safely cut. Choose a machine that can handle the size of material you'll be needing to shred. Most models can handle a maximum 40-45mm branch diameter.
The shredding capacity (measured in kg per hour) indicates how efficiently the machine works. The greater the shredding capacity, the greater the volume of vegetation the shredder can process in an hour.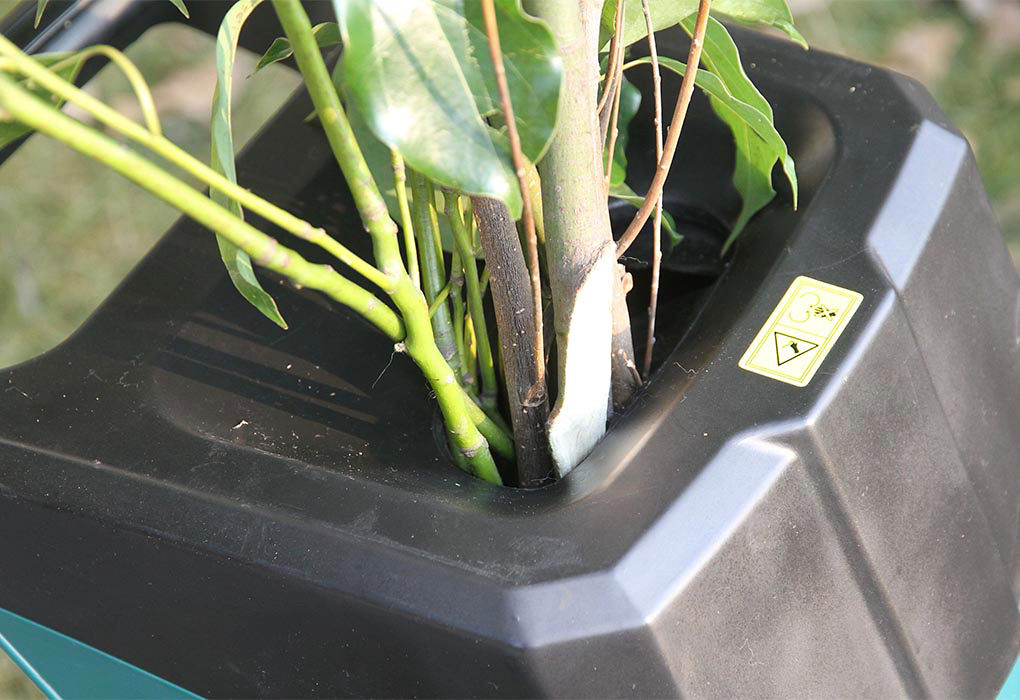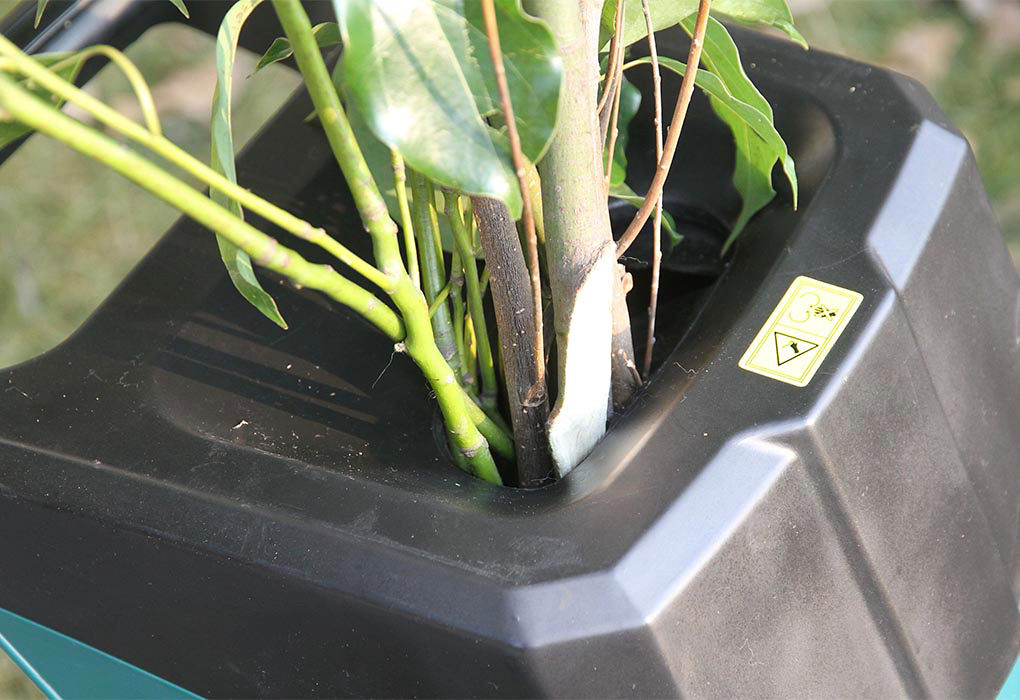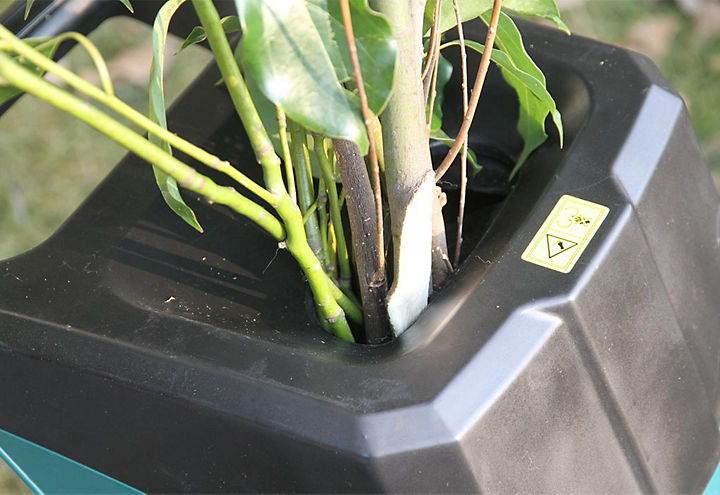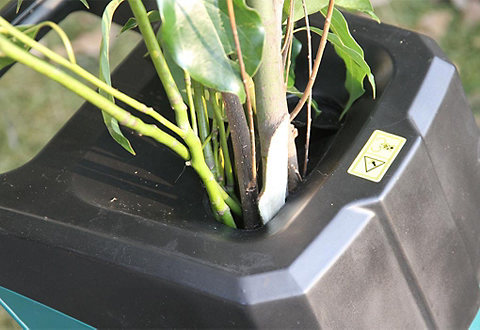 Do you have a power supply?
Electric models offer great performance, but will need an outdoor power supply to operate. Check that you've got a suitable outdoor socket, and always use an RCD to protect against the risk of electric shock. Look out for models with longer cables if you have a larger garden, or use an outdoor extension lead – you'll be able to work more efficiently and keep mess to a minimum if your shredder is close by.
IMPORTANT: E10 fuel and how it affects your petrol-powered garden tools
From 1st September 2021, E10 petrol will replace E5 as the most common petrol type in the UK. This change relates to the ethanol content in the fuel where E5 contains 5% ethanol, and E10 contains 10%.
What does this mean?
The greater the ethanol content in the petrol, the greater the chance of moisture building up in the fuel tank of garden power tools over long periods of time. This could pose real problems for you if your equipment is not properly maintained, such as blocking the carburettor or corroding the pipes.
Both fuel types are compatible with existing petrol-powered products. To best ensure the maintenance of your garden power tools we recommend that you;
• Don't use fuel that is more than 30 days old
• Don't leave any fuel in the tank if the product is to be stored for 30 days or more
Although not essential, you may wish to use a fuel stabiliser to optimise the performance of your garden petrol engines.
Find out more about the introduction of E10 fuel
---
Look for features that make shredding easier and safer
How do they work?
To cut vegetation into smaller pieces, shredders use different actions.
Rapid or impact shredders chop using a single spinning blade. They cut material finely and quickly, but can make a lot of noise and are best suited to smaller branches rather than greenery or large pieces of wood. You'll need to use a plunger to feed material through the shredder.
Roller or crushing shredders are much quieter, and use a rolling movement to crush vegetation into smaller pieces. This rolling action helps you to work more efficiently as once the branch hits the rollers it self-feeds through the shredder, so you won't need to use a plunger. Roller shredders also tend to be lower maintenance.
Other features
All shredders feature forward and reverse settings. Forward is usually the auto setting – it helps to feed the items into the shredding mechanism. Reverse can be used to help spit items back out of the top, useful if there is a jam.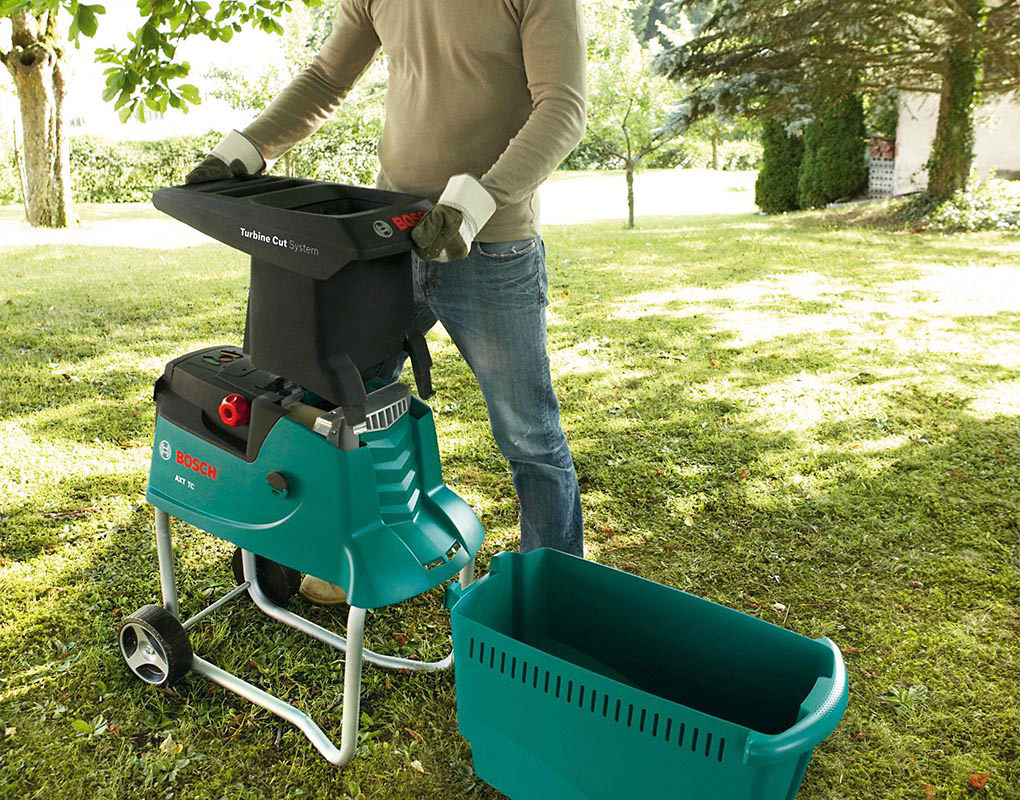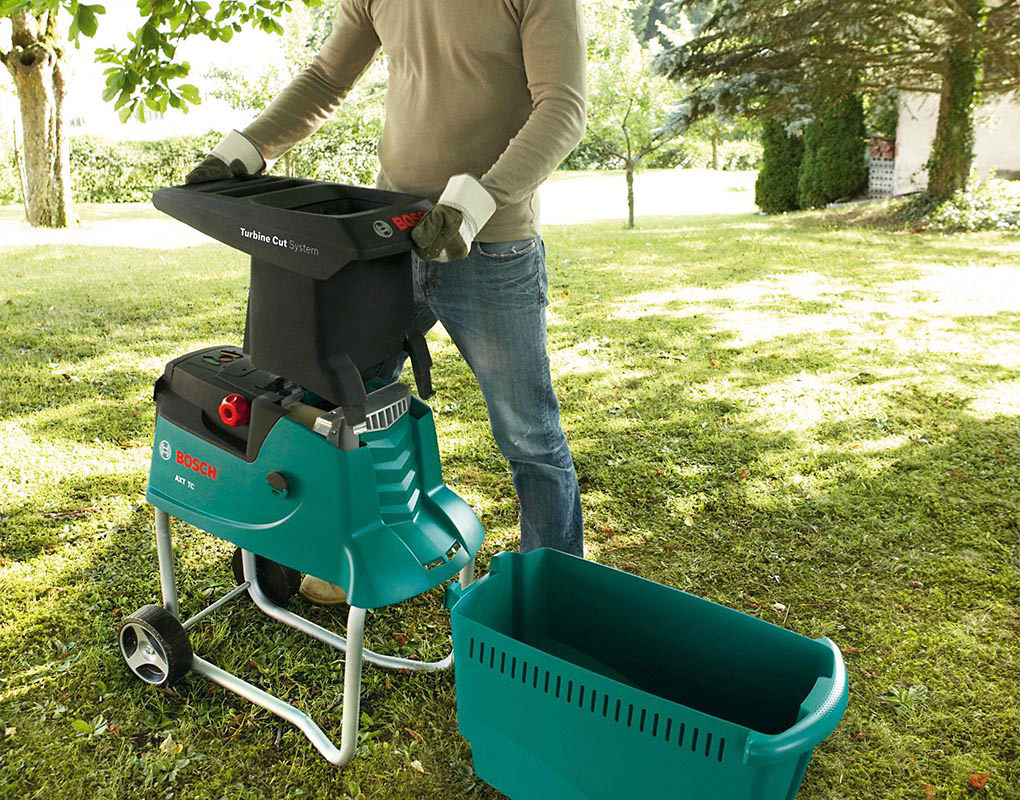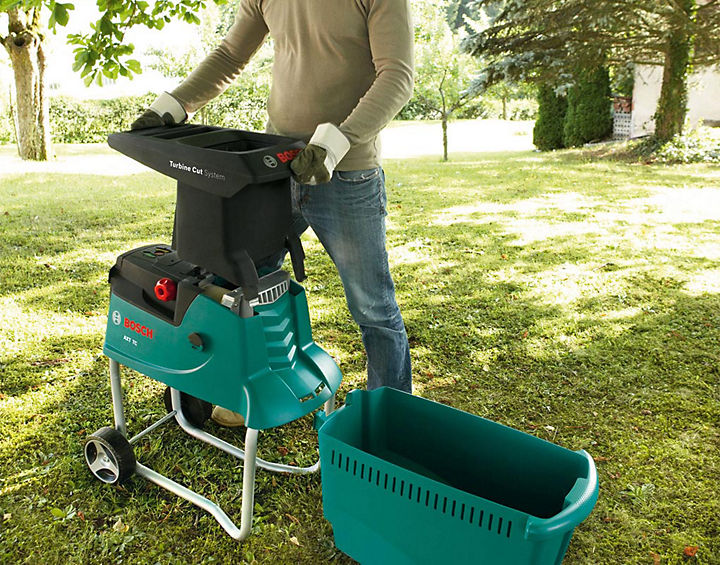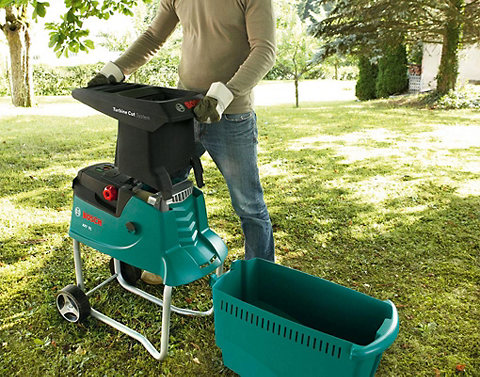 Look for models with an integrated clearance bag or container to reduce mess when working. These will collect the shredded material in one place, making it easy to transport. If you're planning to use your shredder regularly, opt for a more durable collection box over a bag. Most shredders with a collection box will only work once this is securely in place – acting as an additional safety mechanism. If you have a larger garden, consider a model with wheels. Not only easier for getting your shredder in and out of storage, these will also make it easier for you to move your shredder around your garden as you work – ideal for hedge trimming tasks.
---
Everything you need to complete your garden clearance tasks
It's important to take care and stay safe when working with shredders. Always wear sturdy outdoor footwear and gardening gloves to protect your hands from sharp and prickly vegetation.
Eye protection is a must as wood chips can fly into the air, and you may be lifting material to eye level to feed into the shredder. Consider ear protection too when using noisier models.
Outdoor power
Make sure that you're protected against the risk of electric shock by using an RCD in conjunction with your outdoor power supply.
You might also find outdoor extension leads helpful if you want to work further away from the power supply to save time and effort.
Composting
Once you've shredded your garden waste, it can be used as a nutritious addition to a garden compost bin. Composting will help the greenery and vegetation to quickly break down into a nutritious compost that can be used to feed your plants.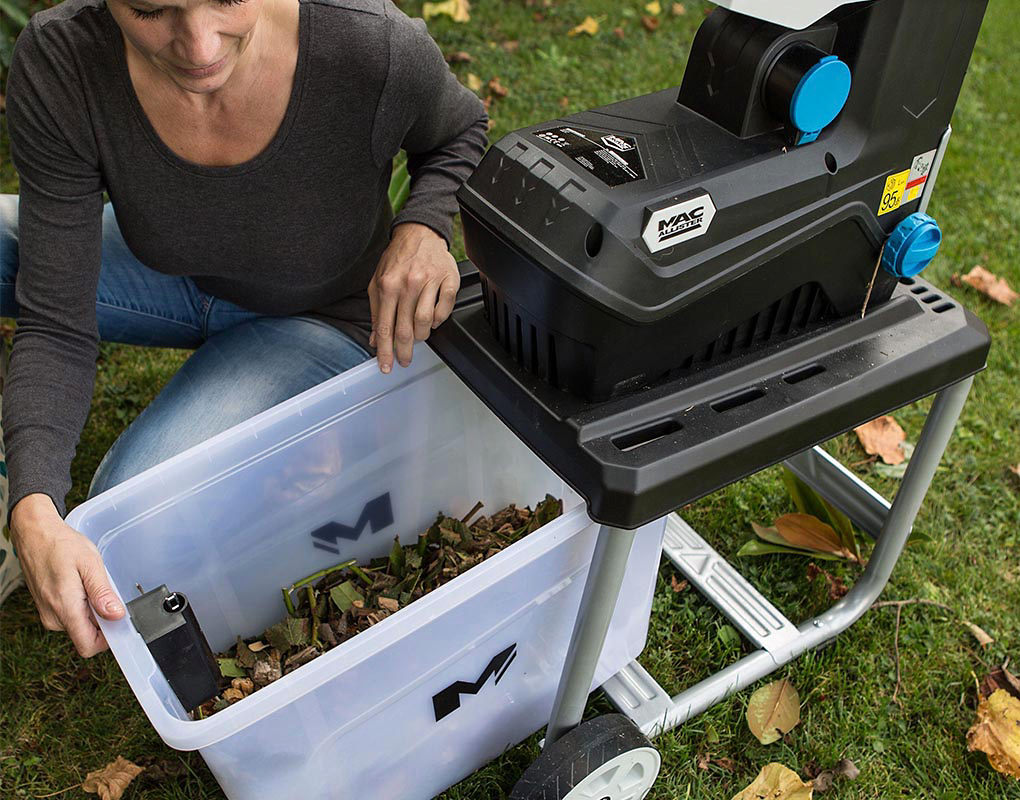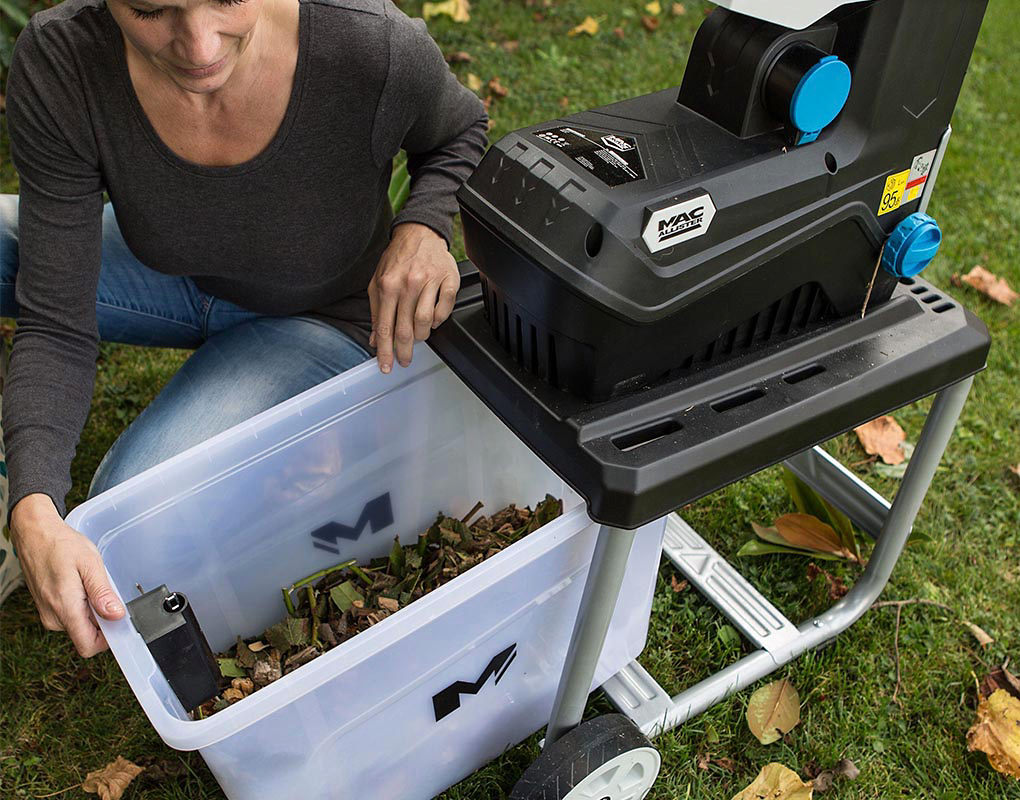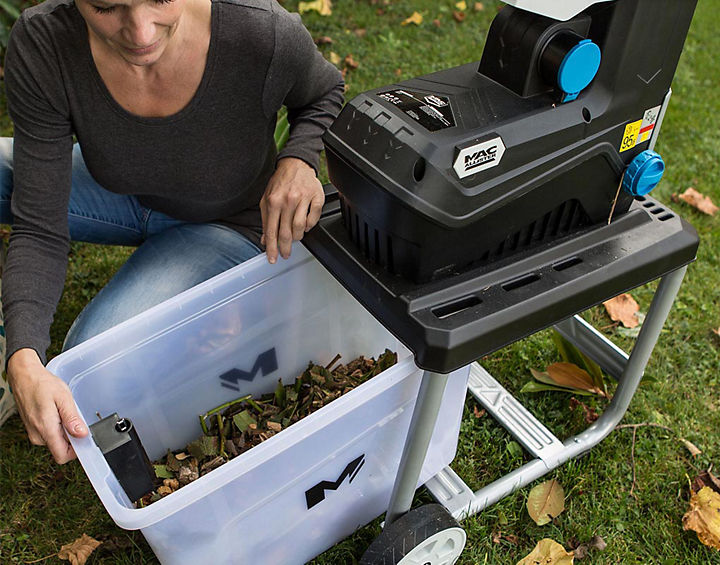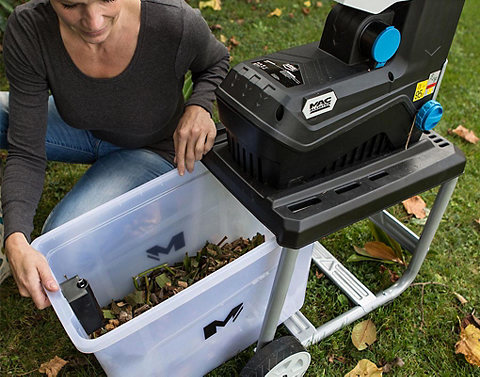 ---