Tips and advice on growing herbs from seed for fresh, home-grown flavours
Growing herbs is easy gardening fun that anyone can do. Delicious and fragrant, they can be grown in the smallest of spaces. All you need is a pot, some compost and seeds to get growing tasty herbs that will add incredible flavour to salads and your home cooking.
Skip to...
Quick facts
Best time to plant herbs: Throughout the season
Harvesting season: Various
Difficulty: Easy, suitable for beginners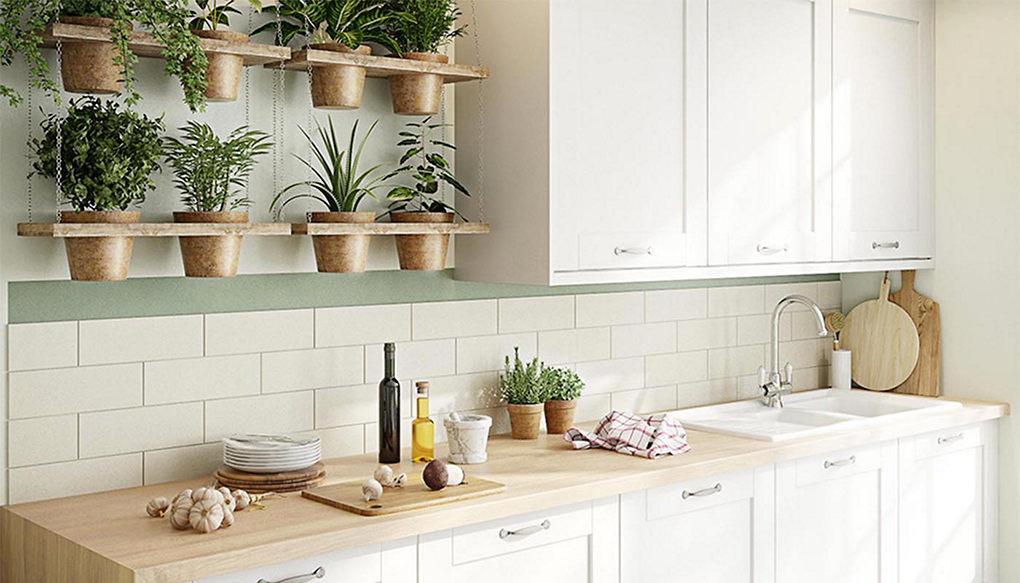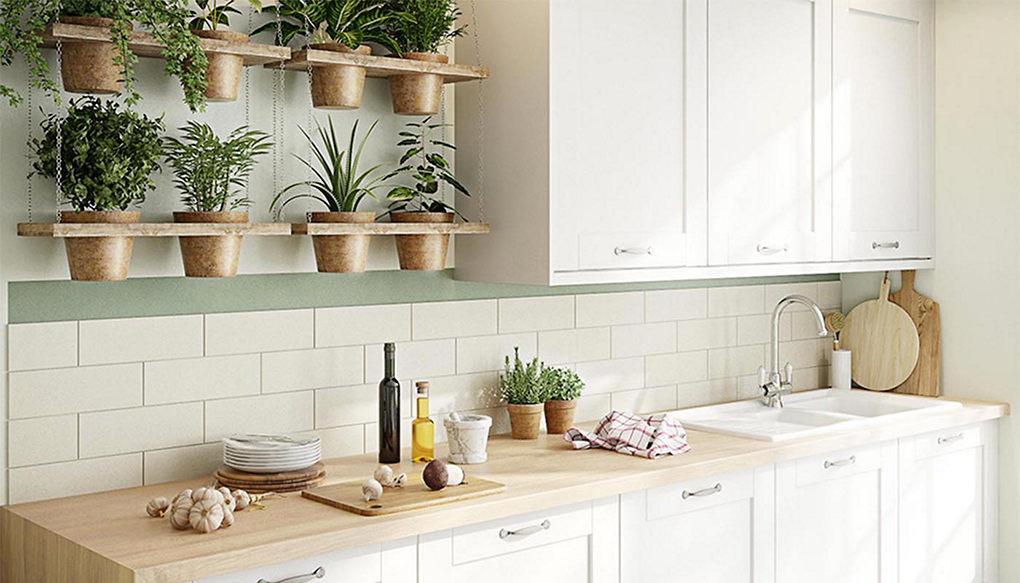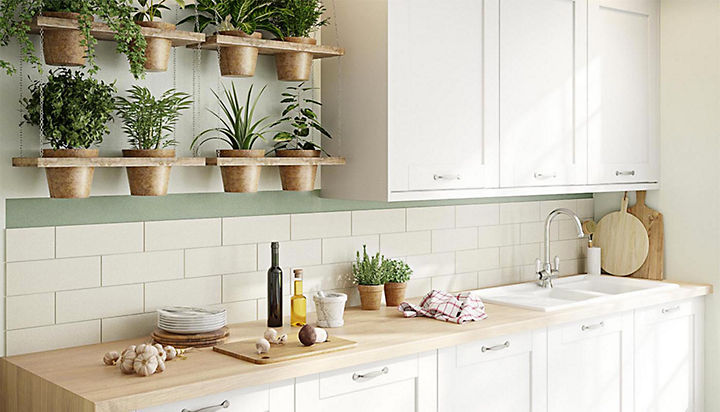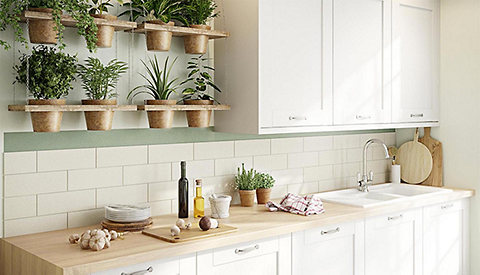 When is the best time to grow herbs?
April is the best time to sow many different herb seeds, but some herbs can be sown all year around such as chives, mint and rosemary. Others will have a specific planting season and you'll find this information on the seed packet.
You will also find already potted herbs in our stores if you don't want to grow your own from seed, and you can find out more about that in this guide too.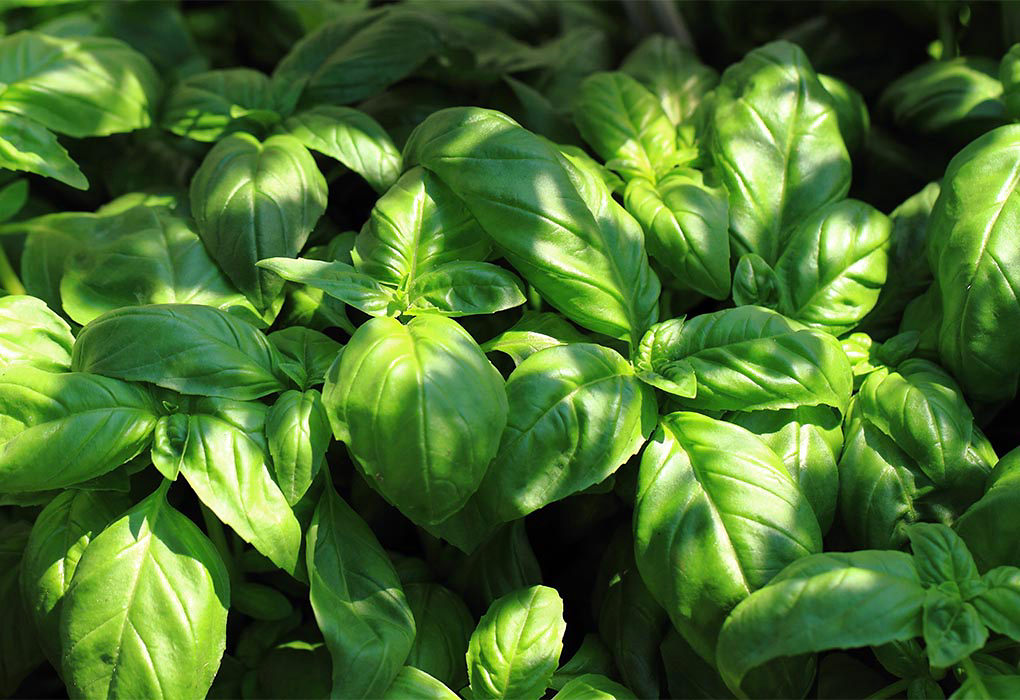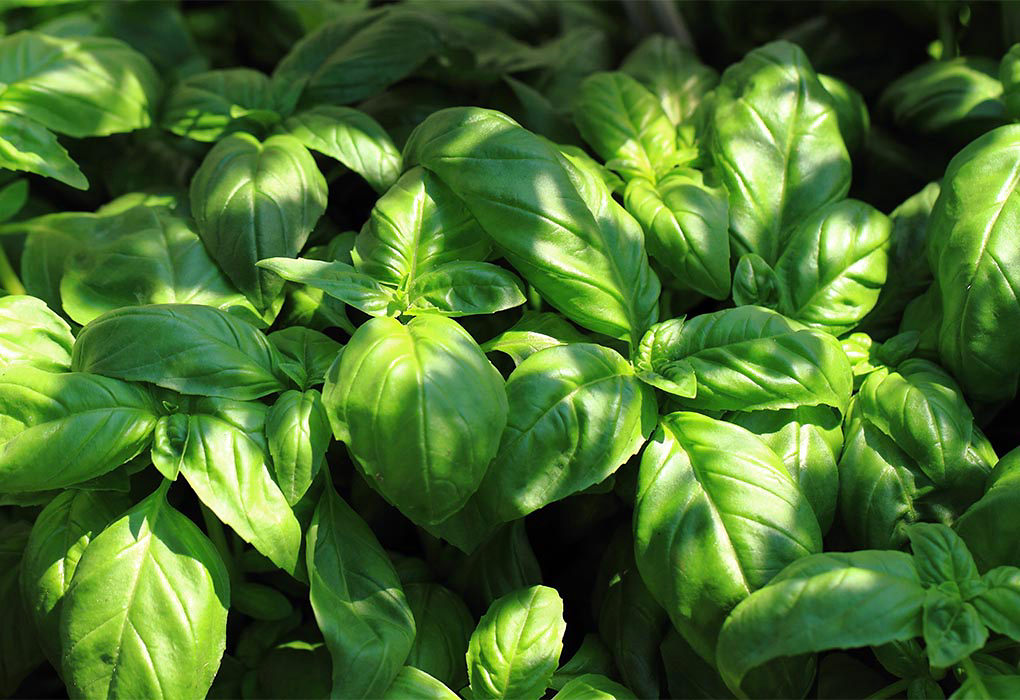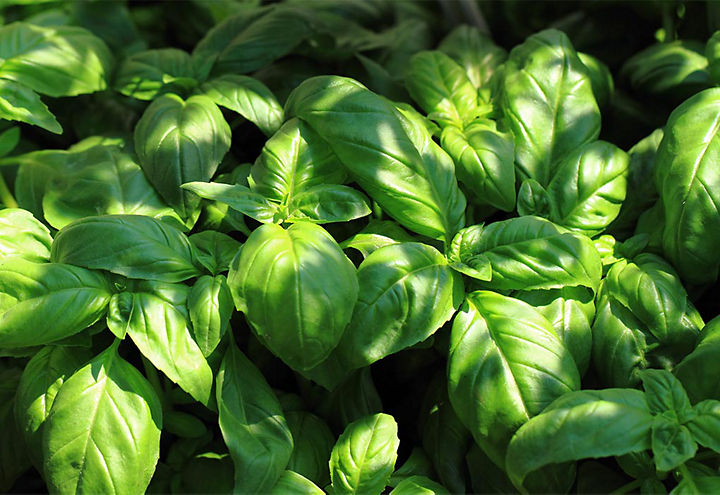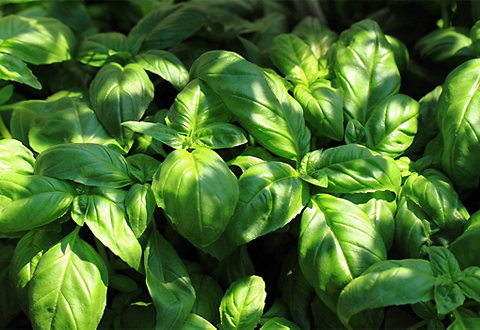 Growing basil
Tender and full of warmth, basil plants are available in several varieties suitable for eating, each with its own distinctive taste. Even the flowers are edible and taste like the leaves but slightly milder. These flowers can be bright white, pale pink or a delicate lavender depending on the type.
Tips: Basil is super sensitive to cold so protect it from frost. Keep the surrounding soil weed free. Basil hates having wet roots overnight, so aim to water plants in the morning if possible.
Best time to plant basil: Sow indoors from March to May, in pots or trays of moist multipurpose or seed compost. Sow outdoors from May to June after the frost has cleared. Ready to harvest from July to September.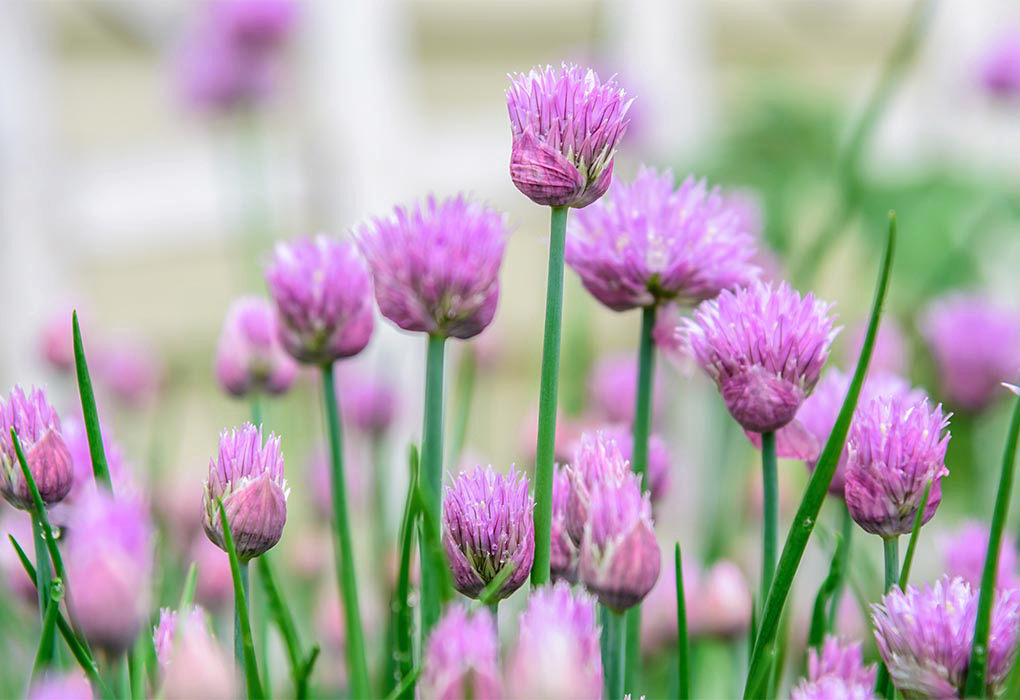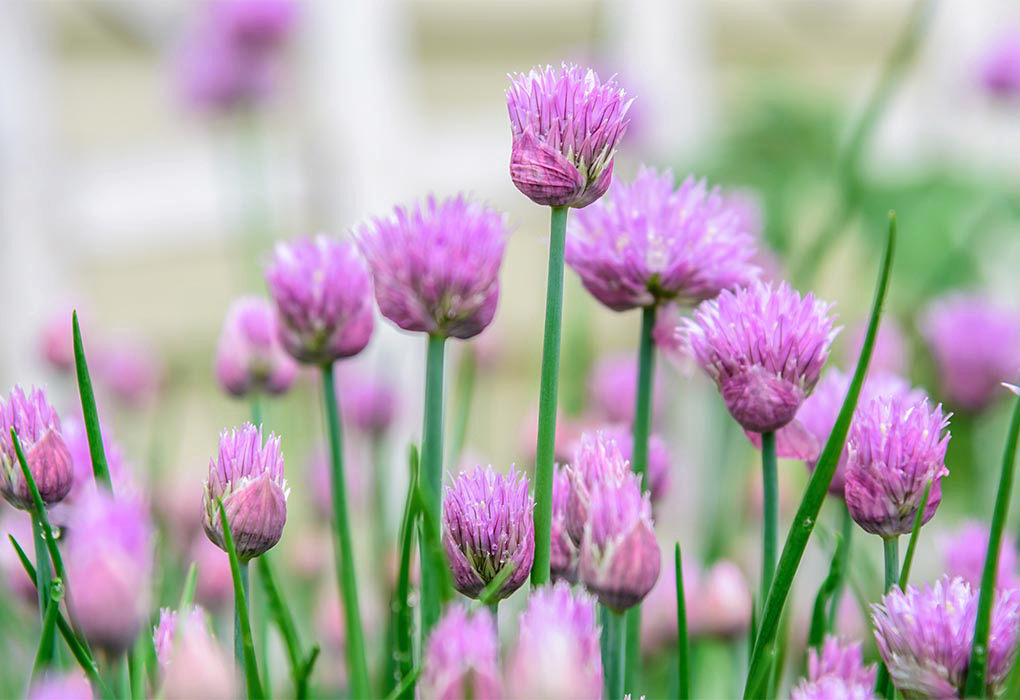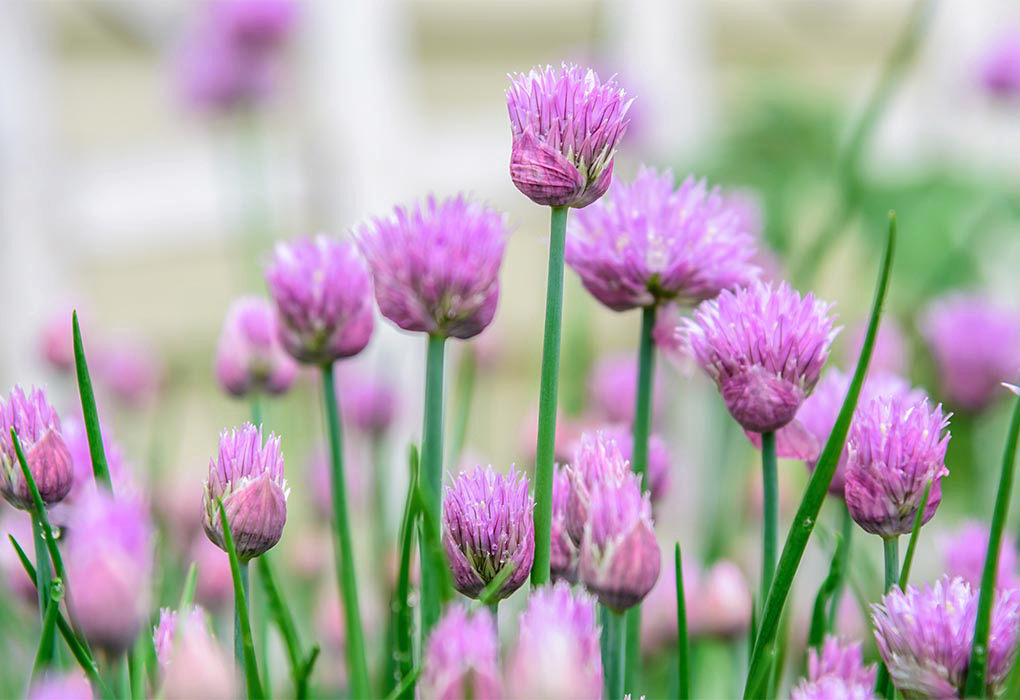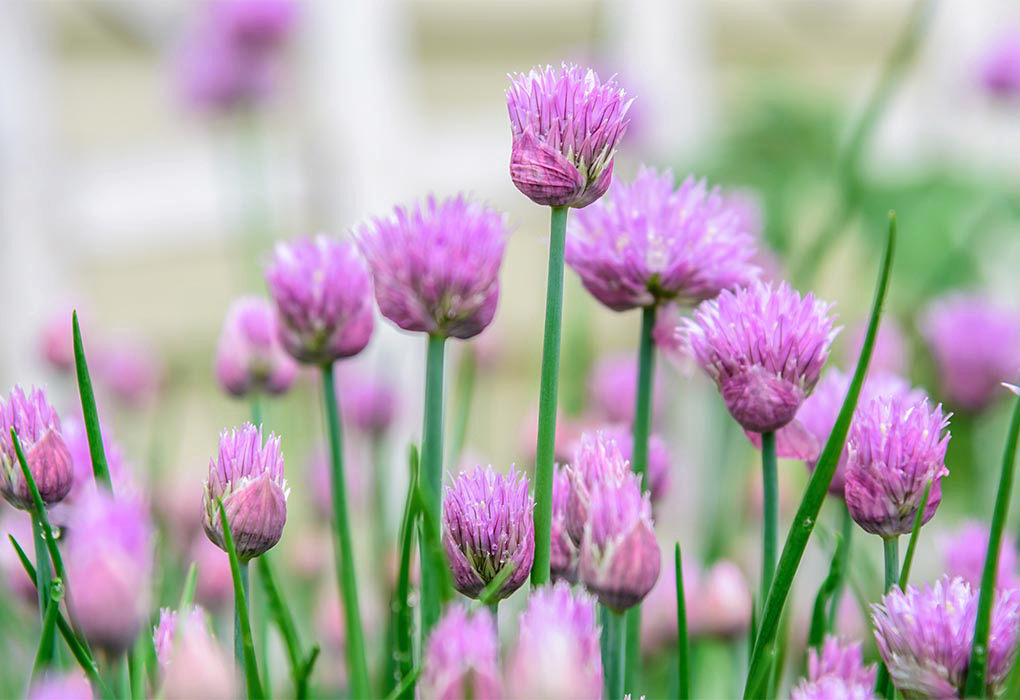 Growing chives
Delicious in soups as well as with potatoes and fish, chives are perennial bulbs. They also boast insect-repelling properties, so add them to your garden if you have problems with pests.
Tips: Keep plants well-watered, especially during long dry spells in summer. To keep plants productive, remove flowers as they start to fade or use the young blooms to brighten up salads. Cut leaves as required with scissors, snipping close to the base of plants – the more often they're cut, the more leaves will be produced.
Best time to plant chives: Sow and grow indoors for all year-round crops, in pots of multipurpose or seed compost. Water well and place in a warm position. Sow outdoors March-May for ease, directly into finely-prepared, warm, well-drained soil, which has already been watered. Ready to harvest from May to September.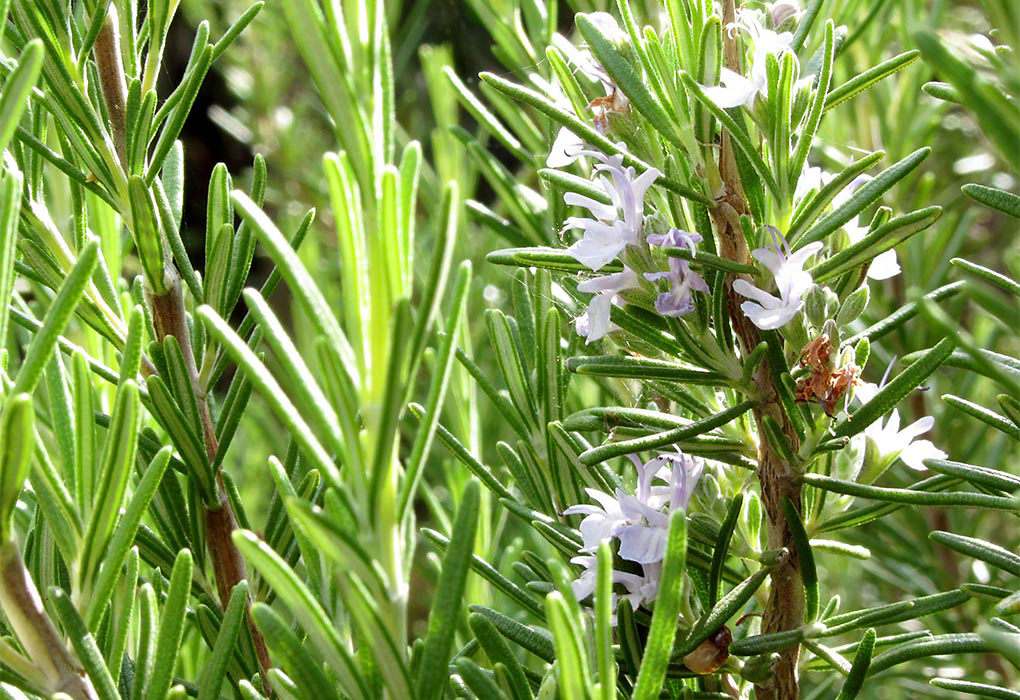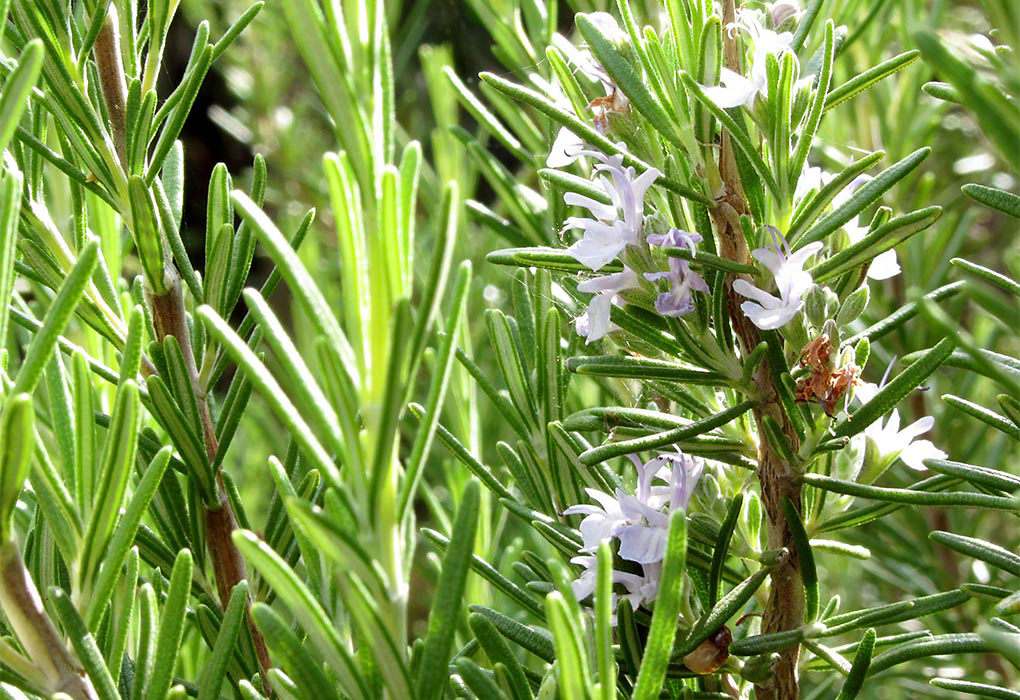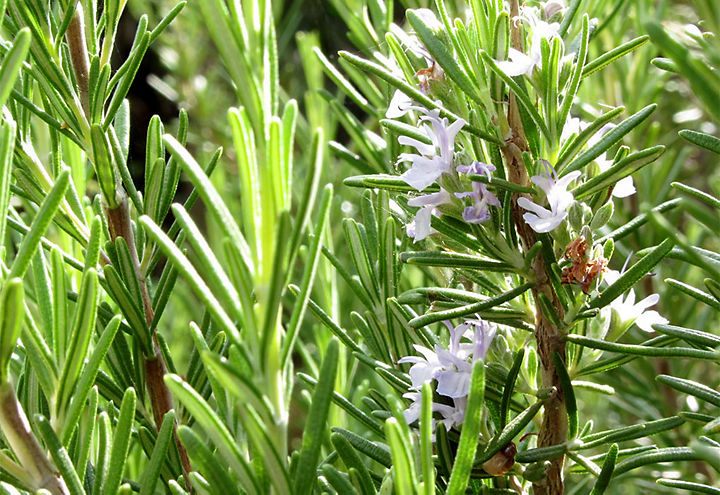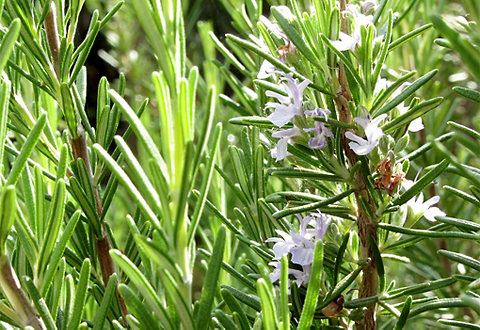 Growing rosemary
A deeply aromatic perennial, rosemary is delicious cooked with meats such as lamb or brewed as a tea. The needle-like leaves are evergreen and so make attractive foliage for winter flower arrangements. While the pale violet-blue flowers bloom from spring to summer and attract butterflies and bees.
Tips: Rosemary thrives in full sun and free draining soil. Try to keep the soil moist, and protect it from frost with straw or mulch.
Best time to plant rosemary: Sow the seeds indoors in to seed trays of multipurpose or sowing compost from February to May and water well. Ready to harvest between May and September.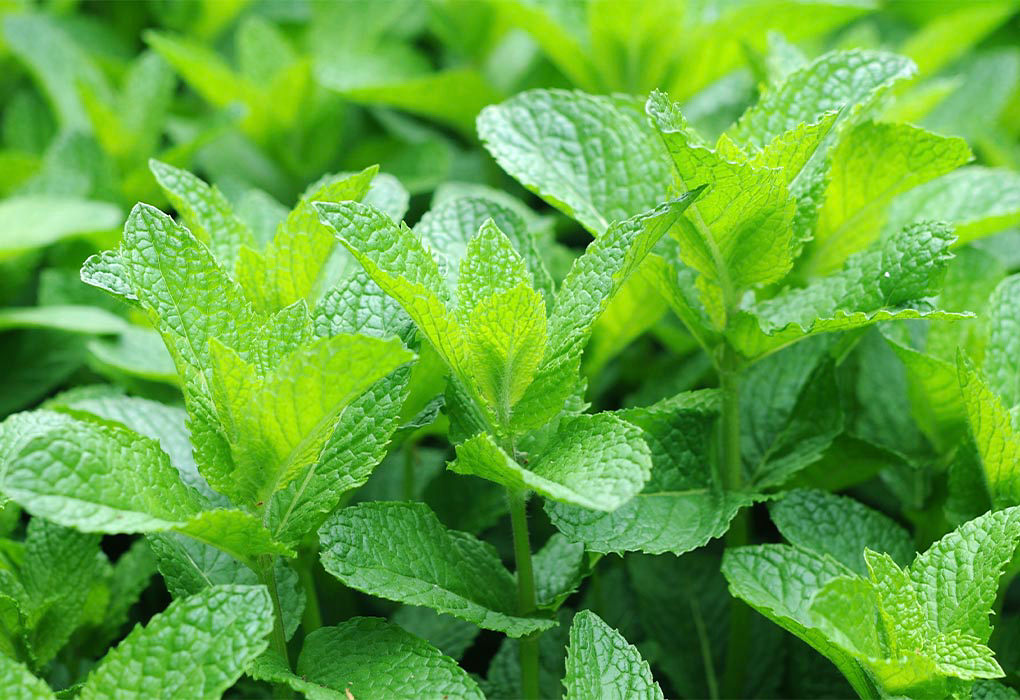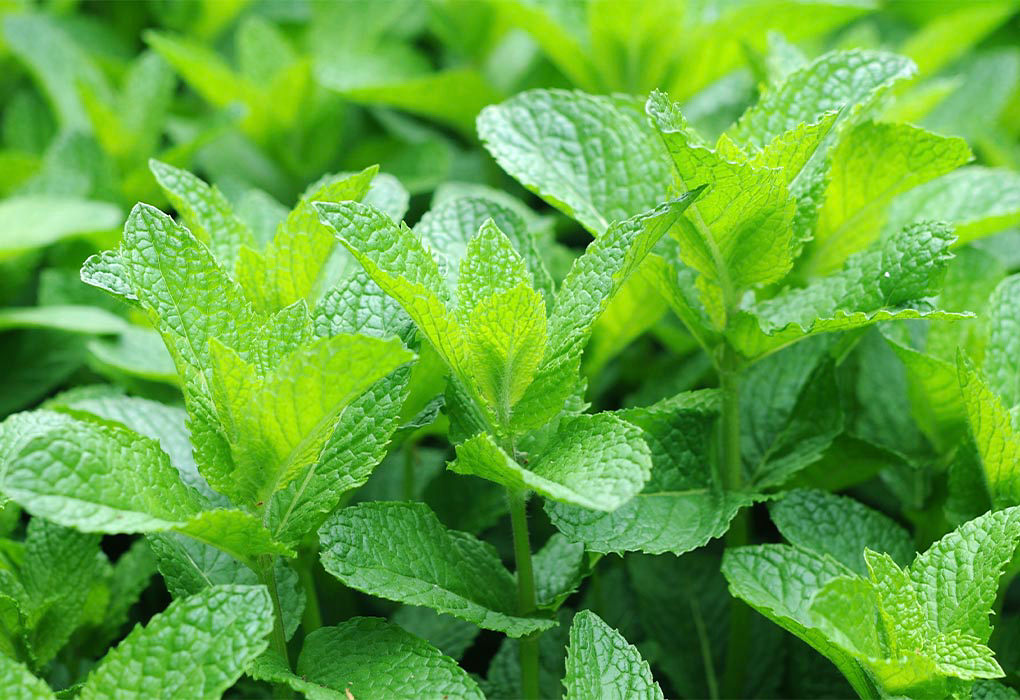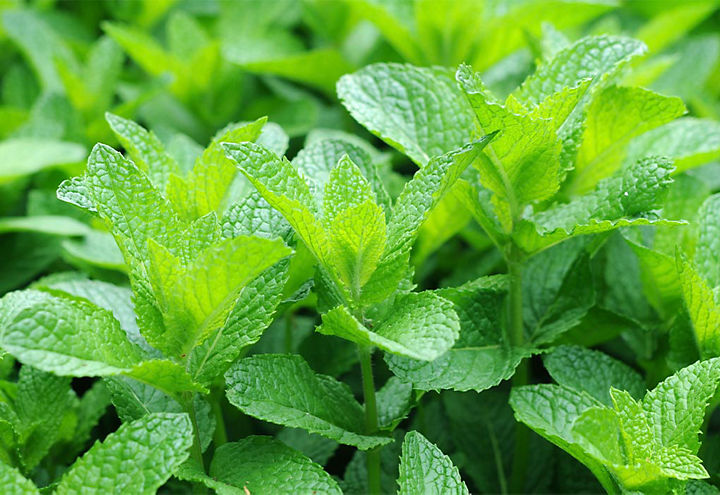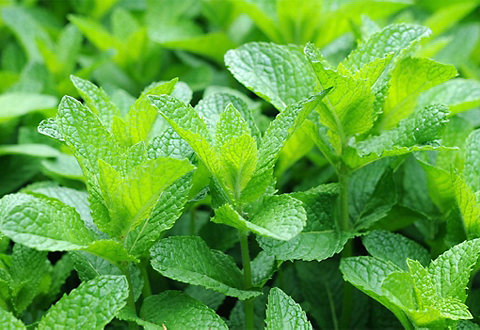 Growing mint
A hardy perennial, mint is refreshing and stimulating. It tastes delicious in teas, cold drinks and sweets and adds flavour to other homegrown favourites like potatoes and peas.
Tips: Mint is best grown in containers or contained within a bottomless pot in the soil. This prevents roots becoming invasive. Cut the leaves, as required, a few from each plant so that they will regrow quickly. To extend the harvesting season of mint, pinch off the flowering buds as they appear.
Best time to plant mint: Sow indoors for surest results from March to April in small trays of multipurpose or seed compost. Water well and place in a warm position. Ready to harvest between April and September.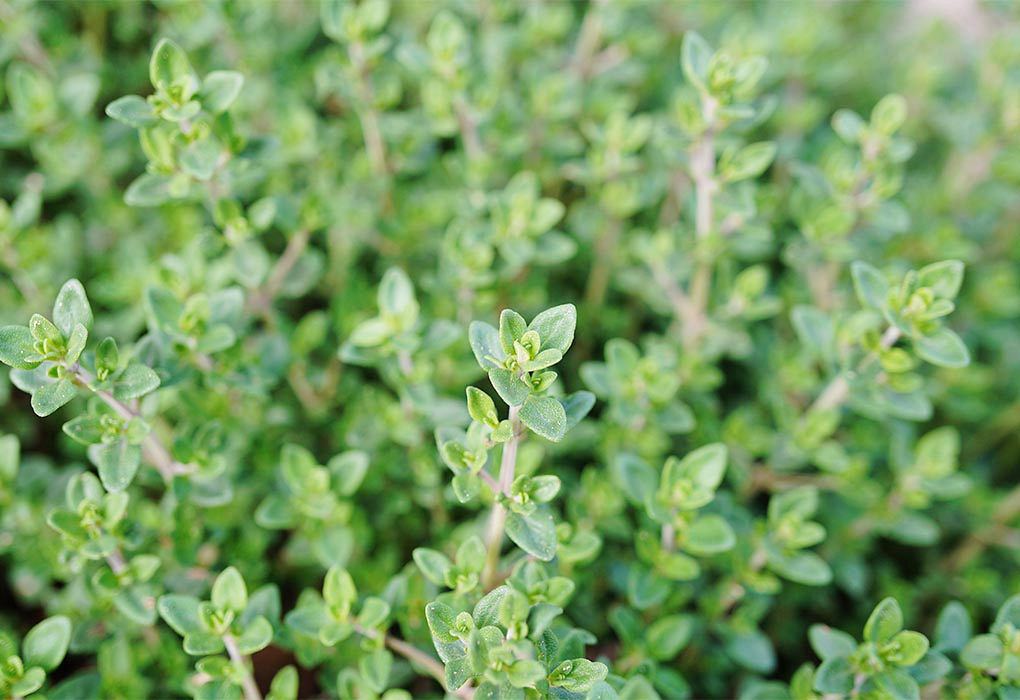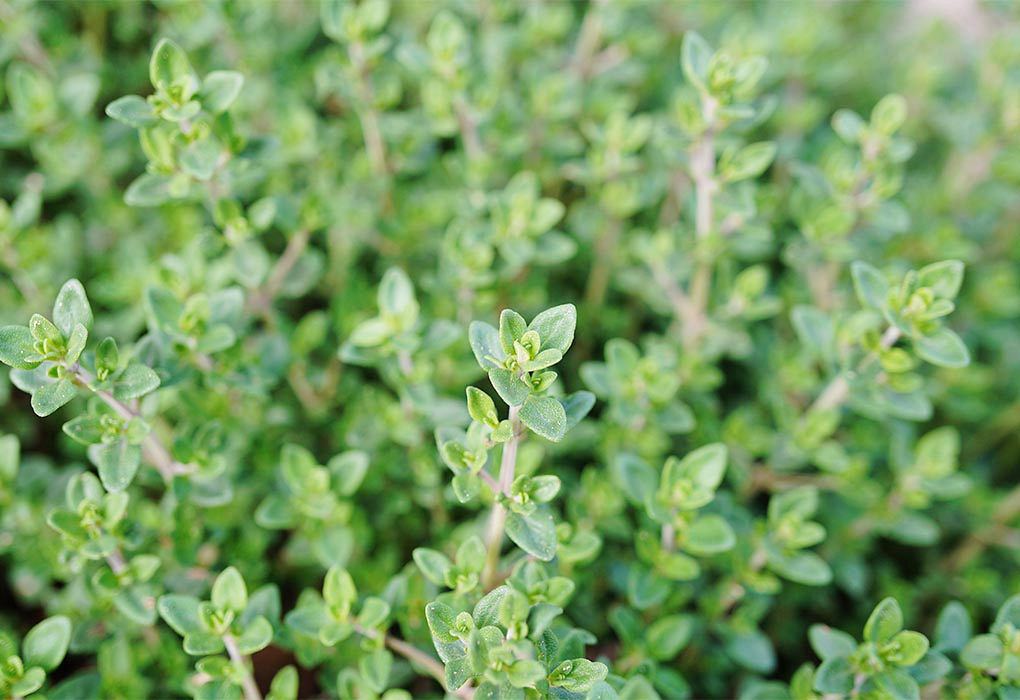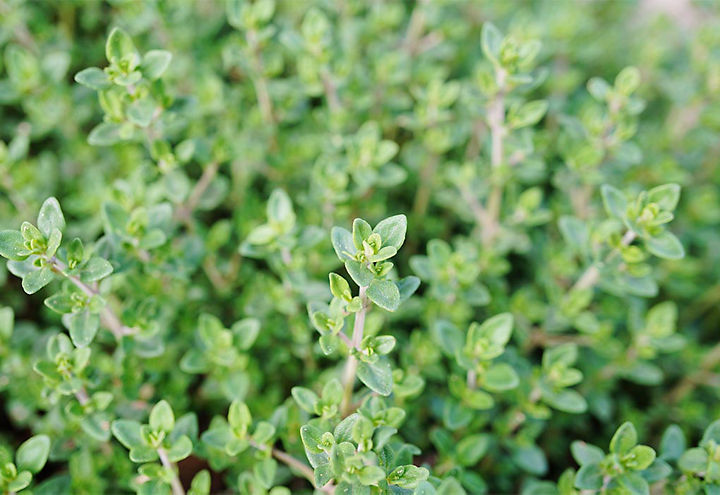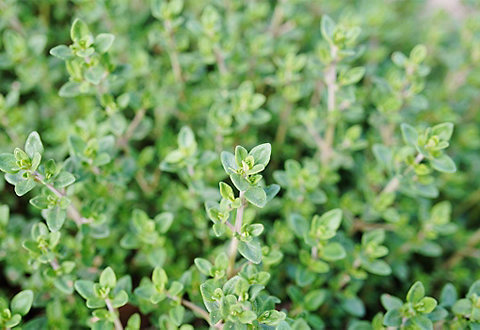 Growing thyme
A compact perennial, thyme is a popular flavouring for chicken, meat and fish. It has small, aromatic leaves and pretty, edible flowers that bloom in late summer and are just as powerful as the leaves. It should last three to four years before turning woody.
Tips: Thyme thrives in hot dry conditions. Always hold by a leaf, not by the stem. Plant out 25cm apart into well-drained soil in a sunny position when frosts are over.
Best time to plant thyme: Sow the seeds indoors in to seed trays of multipurpose or sowing compost, 0.5cm deep, February-May and water well. Ready to harvest between June and September.
Take your cocktails to the next level
Not only will your herbs be a great addition to your cooking, mixing them into cocktails will give them a real kick. Grow basil for your gimlets, rosemary for your gin and tonics, mint for your mojitos, and sage for your bourbon.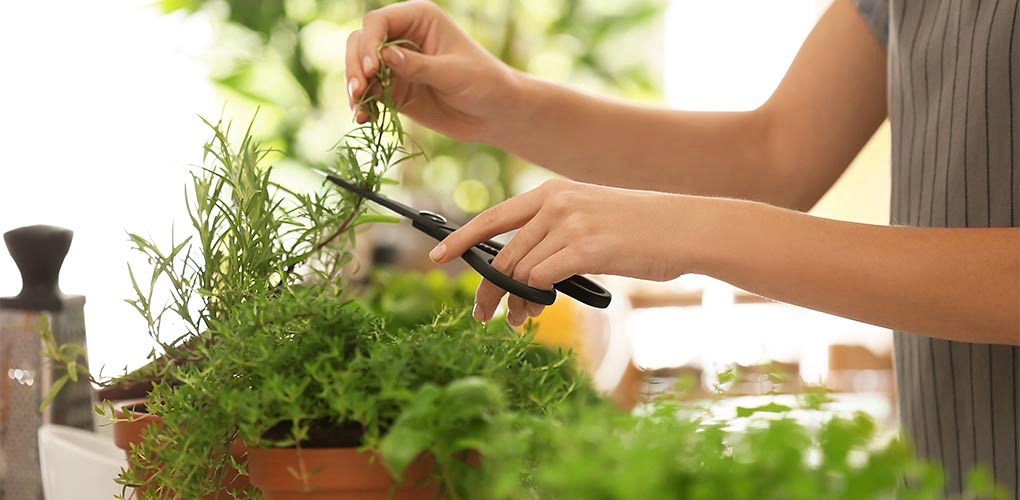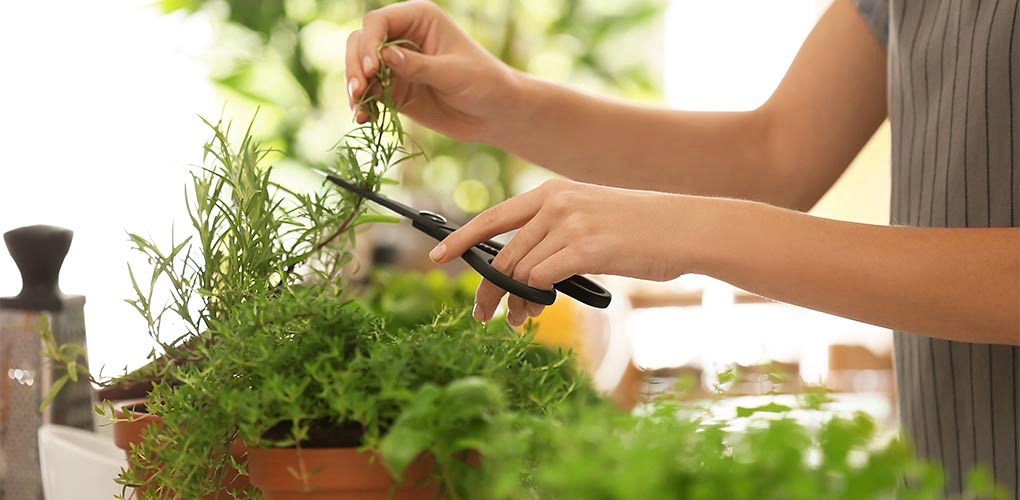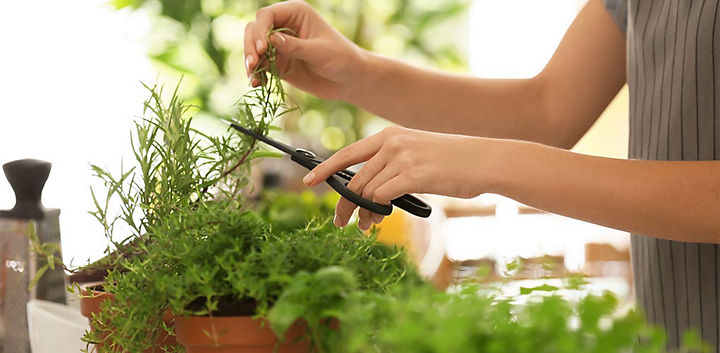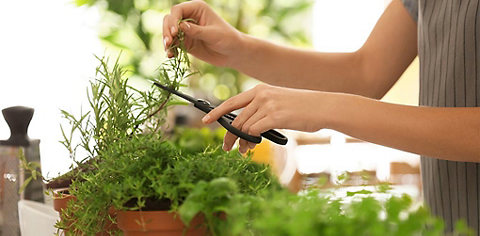 Instant herb garden
If you don't want to grow your herbs from seeds, you can choose from our range of already potted, grown herbs, which are available in stores.
These are a great option if you want an easy way to instantly fill up your vegetable patch as you can plant them straight into the ground or container of your choice.
For an even easier way to have fresh herbs at your fingertips, leave them in their grower pots and simply snip off what you need. If you look after them they'll keep growing back and you'll have a tasty cut-and-come-again selection ready for all your recipes.
Step 1
Fill the modules of the seed tray with seed compost and sow two seeds in each section – the weaker seedling of any pair can be removed later. Add any further compost as per the seed packet's instructions and don't forget to add a label, so you know what you're growing. Water your seeds and continue to do so regularly.
Step 2
Store the seed tray somewhere warm and sheltered, such as a greenhouse, cold frame or windowsill.
After about three weeks, most of the seedlings will be well established.
Step 3
Transfer the plants to your chosen container, hanging basket or bed after another three weeks. Check the seed packet for the best soil conditions for your herbs. We recommend a herb potting compost, a specially blended mix offering free drainage and the perfect balance of nutrients for healthy herb plants.
Where to grow herbs
Once the herbs have grown, there are a variety of suitable places to keep them. The below table features our recommendations on where to keep different herbs.
| LOCATIONS / HERBS | WINDOWSILL | CONTAINER | SUNNY BED OR BORDER | ANNUAL OR PERENNIAL |
| --- | --- | --- | --- | --- |
| Basil | Yes | | Yes | Annual |
| Rosemary | | Yes | Yes | Perennial |
| Coriander | Yes | | Yes | Annual |
| Sage | | Yes | Yes | Perennial |
| Mint | Yes | Yes | Yes | Perennial |
| Thyme | Yes | | Yes | Perennial |
| Parsley | Yes | Yes | Yes | Annual |
| Chives | Yes | Yes | Yes | Perennial bulb |
| Dill | | | Yes | Annual |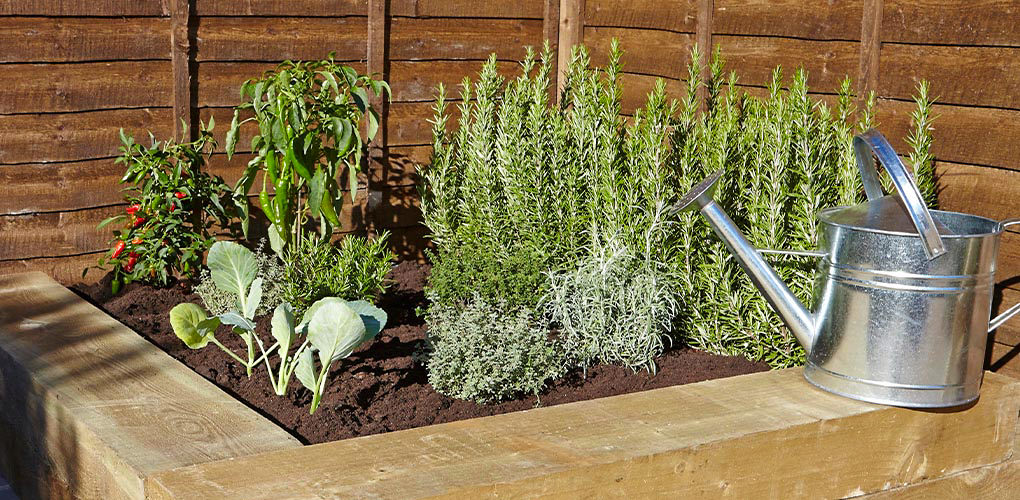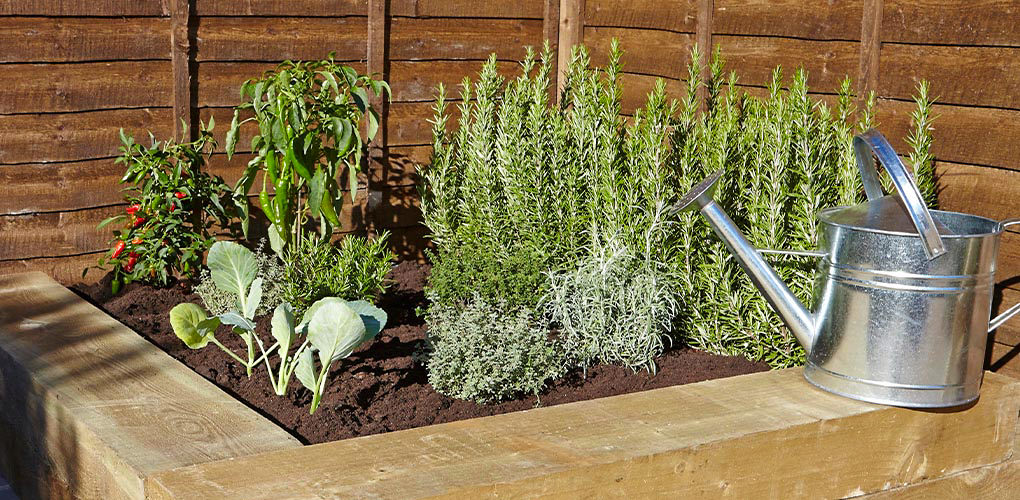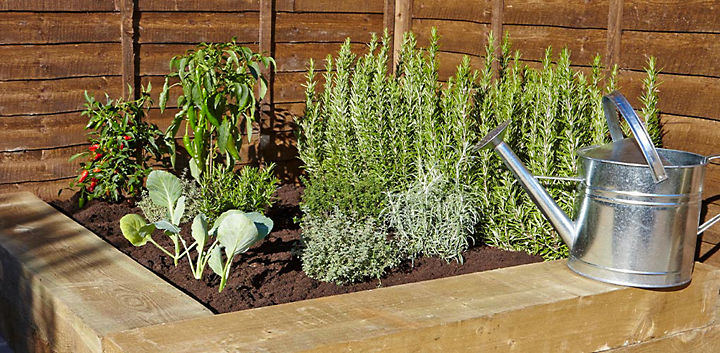 Growing herbs in outdoor pots and containers
For easy access to herbs on your patio, why not plant up your own outdoor container? You can grow herbs in pots, a trough or they look great planted in a terracotta strawberry pot (a pot with multiple openings), and perfect for growing several herbs in one place.
Herbs can be grown in their own bed or among vegetables and flowers. They respond well to being pruned and kept quite small. Once established, regular picking will encourage the tender new growth that usually gives the best flavour. Note that sage, thyme and rosemary, if left for a year or two without cutting back, will become leggy – with long, bare stems and new growth only at the tips – and take up much more space than necessary. So be ruthless.
Some herbs are annuals while others are perennials (see table, above). Growing the two kinds in one place will give you the best of both worlds: the convenience of trusty favourites that grow year after year, with the flexibility of choosing interesting new varieties to fill any gaps. Most herbs can be grown together in the same bed. Only mint, which grows invasively with its roots and can quickly overwhelm a planting area, is best kept on its own.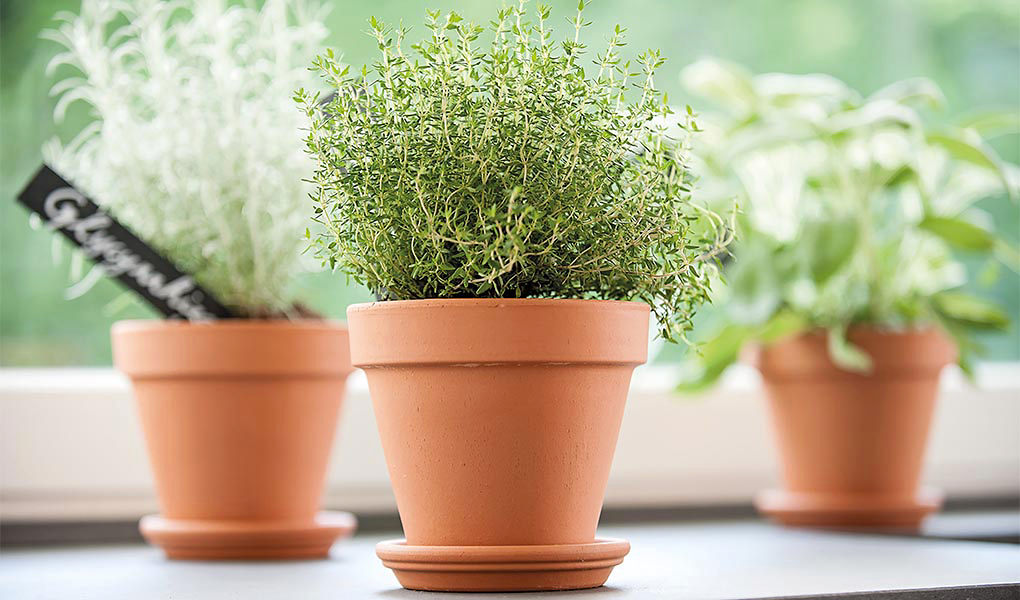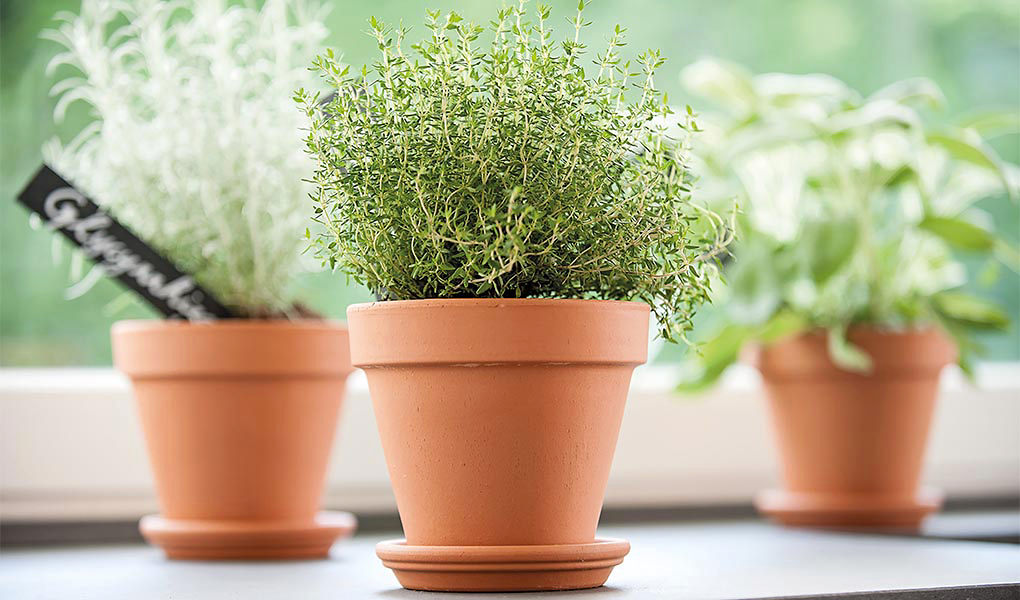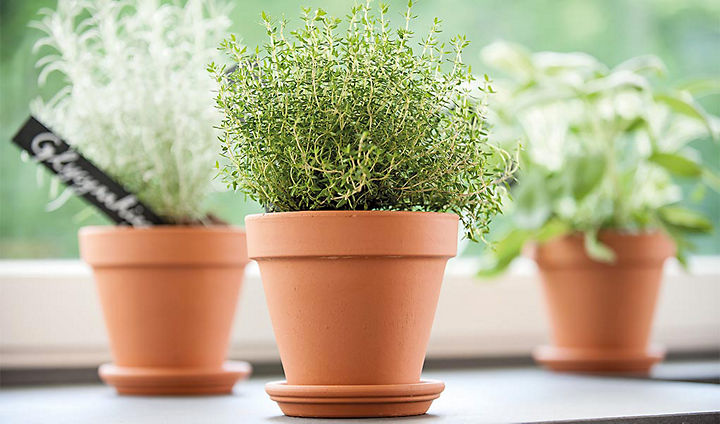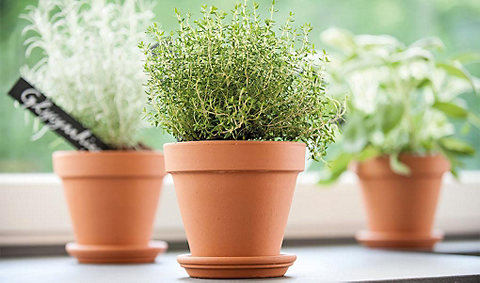 Growing herbs on your indoor windowsill
If keeping your herb in the plant pot as purchased, you don't really need to consider the ultimate height and spread of your shrub. Instead place on a windowsill and just treat it as a 'cut and come' type and replace every few weeks or months as necessary. Pick leaves early and often to encourage the herb to grow more foliage, instead of going to seed.
Add a saucer to capture any water. And to prevent the pot from toppling over, place the pot straight into a terracotta pot for added weight, and for a decorative touch too.