We remain open and here to help. Customer and colleague safety remains our priority. Whether shopping in-store or online, we urge you to follow the Government's social distancing guidelines and to shop responsibly only for what is necessary. 
How to lay paving blocks, gravel & asphalt
Introduction
An edging kerb can give an attractive, decorative finish to your path, patio or drive. It's particularly good for retaining paths of gravel or asphalt, and a must if you're laying paving blocks - as these are simply bedded into a sub-base of sand over compacted hardcore. If you don't have a securely-laid kerb edging all around your concrete footings, you'll find the unmortared blocks will soon fall away.
---
---
A loose gravel path needs a retaining edge so it doesn't spread when it's used. You'll need to set out a sub-base 100mm deep, in the same way as you would for slab paving.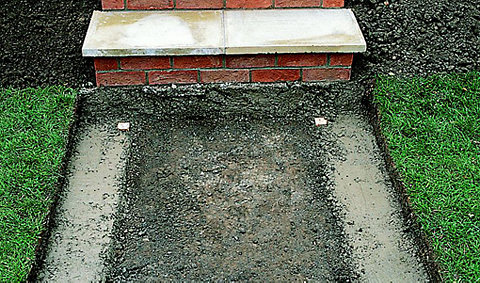 Step 1
Dig the hardcore sub-base to lay concrete footings for your kerb. The footings should be at least 75mm deep and stick out about 75mm either side of the edging kerb line.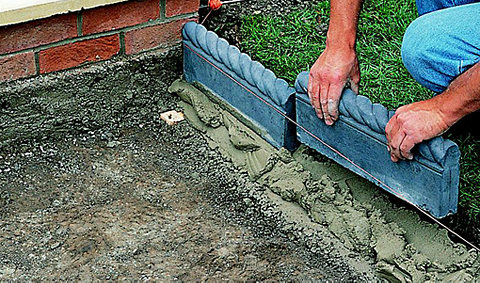 Step 2
Use a builder's line to align the edging kerb as you set it on a bed of mortar.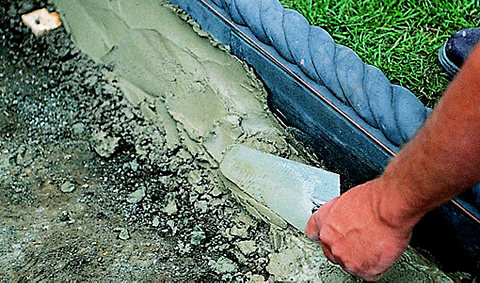 Step 3
Build up the mortar against the edging kerb on both sides using a trowel. Try to keep it lower than the path and ground level so it'll be out of sight.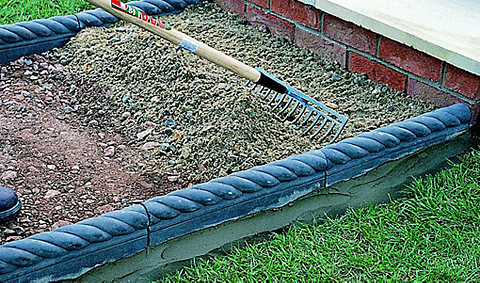 Step 4
Make sure the hardcore sub-base is firmly compacted down. Then cover it with coarse gravel mixed with sand to a depth of 50mm, and rake it level.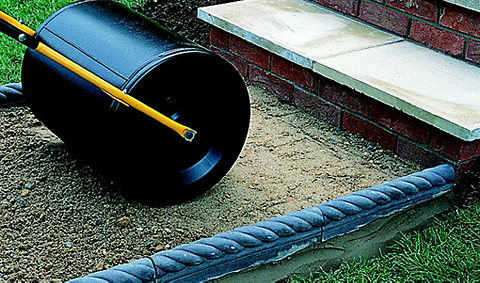 Step 5
Use a garden roller to roll in the coarse gravel and sand.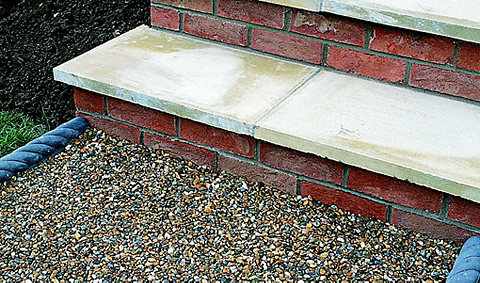 Step 6
Cover the surface with fine pea gravel to a depth of 18mm to 25mm, and roll it with your garden roller.
---
You can use cold asphalt to repair or resurface existing asphalt, or build a new path on a hardcore sub-base. But it isn't suitable for the constructing new drives.
If you're resurfacing an old path, it's a good idea to spray it with weed killer about two weeks before putting on the new layer. If you're building a new path, prepare a sub-base as you would for a patio and lay some edging kerb. But pick a fine day to lay the asphalt, as water doesn't mix with bitumen emulsion.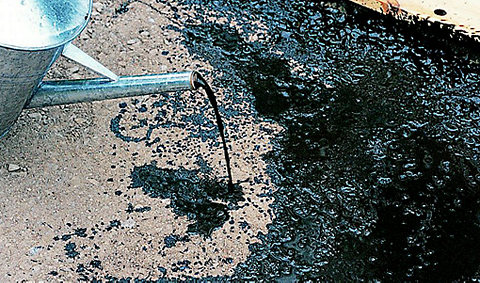 Step 1
To avoid staining your edging kerb, cover it with some hardboard or old timber (if you do get any splashes on it, you can remove them with some white spirit on a cloth). Spread a coat of bitumen emulsion on the sub-base using an old watering can without a rose. Then brush it across the surface with a stiff broom, if needed. Let the emulsion dry for about twenty minutes, during which time it'll turn from brown to black.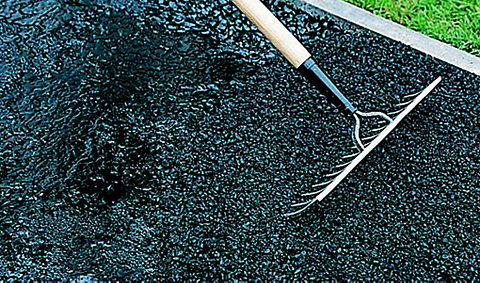 Step 2
Tip or shovel the asphalt on top of the emulsion, and rake it over the surface to an even thickness of about 20mm.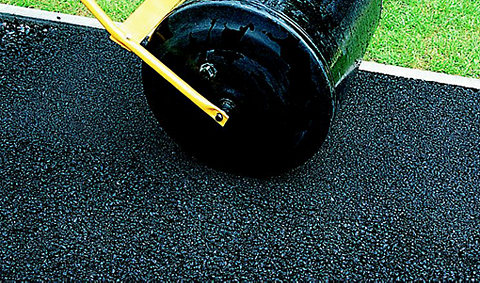 Step 3
Wet the garden roller to stop the asphalt from sticking, then roll in several directions to level and compact it to a depth of about 13mm. Clean your tools with paraffin or white spirit when you've finished.
---