How to paint a wall two colours
A quick and easy guide to creating a two-tone wall
Why choose one colour when you can have two? The possibilities and colour combinations are endless with colour blocking. And we're not just talking horizontal lines, try geometric patterns for a real show-stopper. With this easy to do project, your two-tone walls will be Instagram ready by bedtime!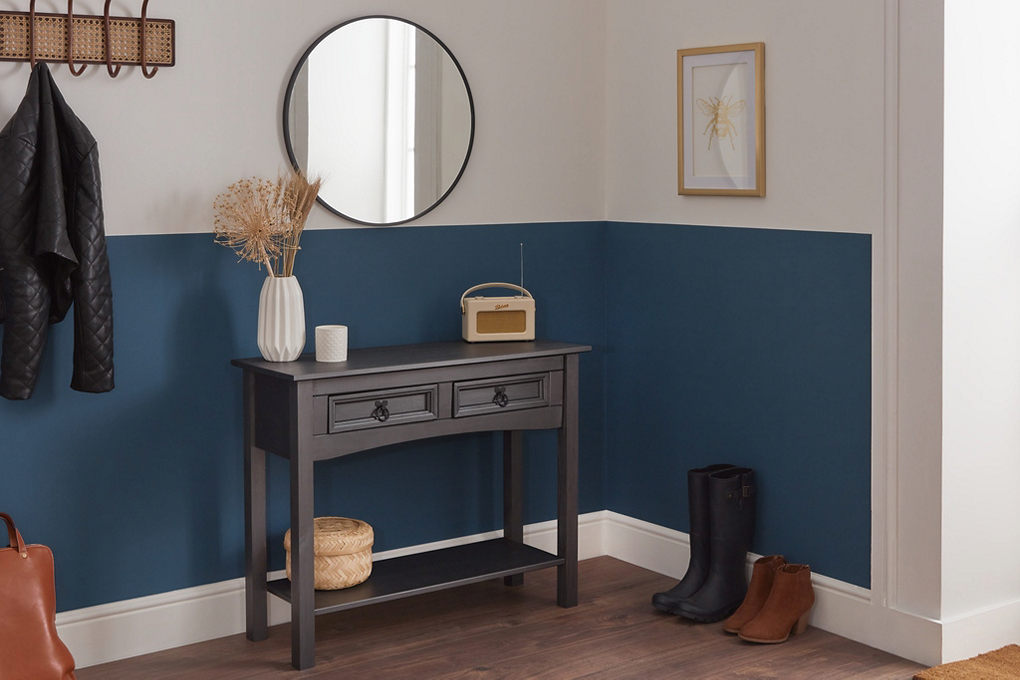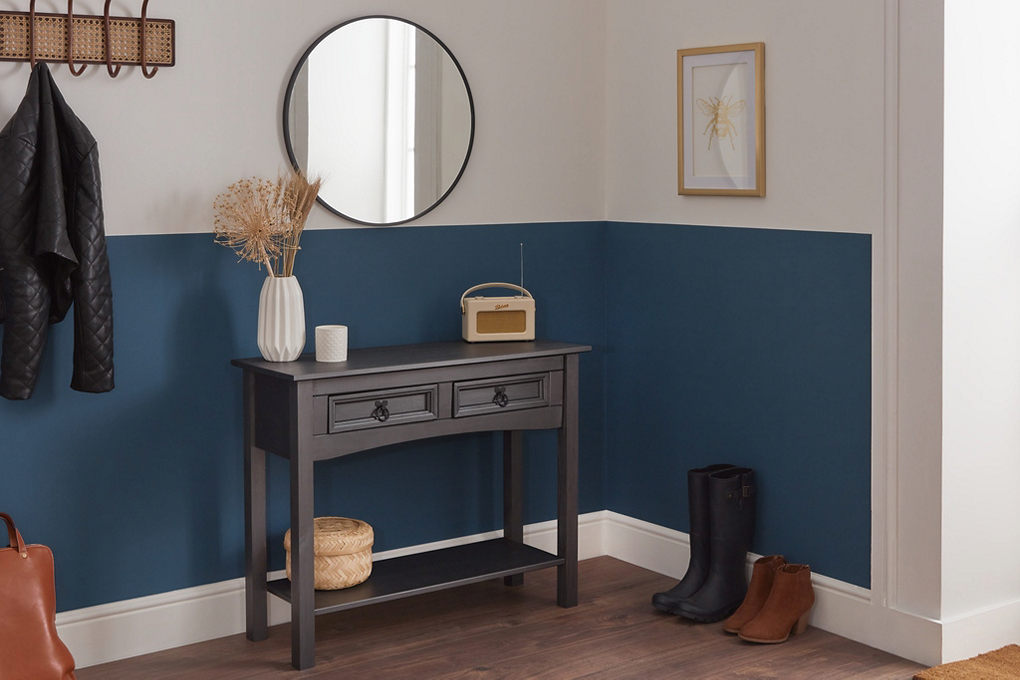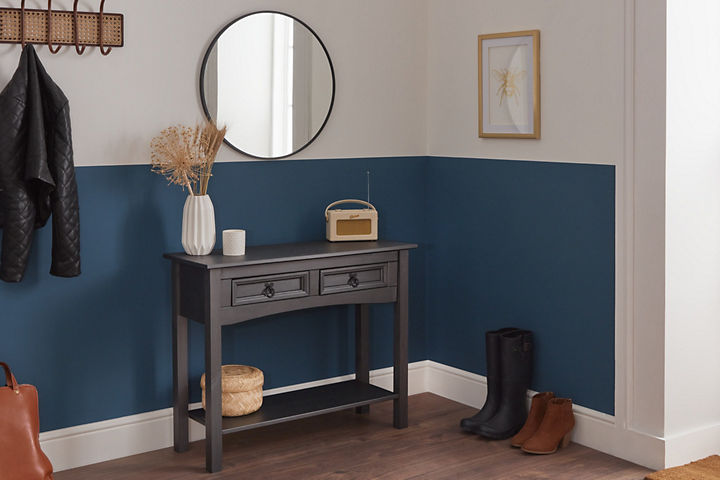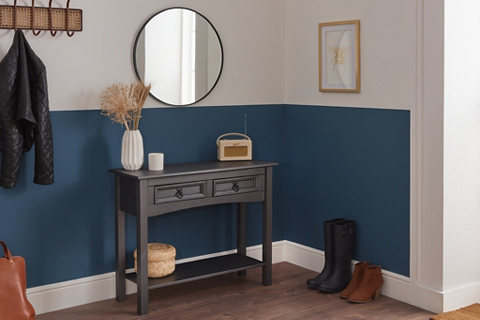 Before you start
Before you decide on colour combinations, use test patches on your wall. Try painting your options onto white paper and stick them to the wall with masking tape. Stand back and see which ones look the best, taking your whole room into account.
Don't forget, painting the upper section lighter will make the room look taller. Patch tests complete? Keep reading to find out how to colour block your wall with ease.
Top tip
Cover your furniture and flooring with dust sheets the night before you start your painting project, and tape up anything you don't want to paint with masking tape, like skirting boards and window frames. Now you can get stuck in straight away the next morning.
---
Project shopping list
If you can't make it into one of our stores try click + collect. Many of our products are ready in just four hours, and even more are available the next day. Simply pay for your items online, and pick up free of charge from your nearest B&Q store.
---
How to colour block your walls
Before you begin painting your walls, you'll need to make sure the surfaces are properly prepared, so you're left with a finish to be proud of. Take a look at our 'Prepping your walls for painting' article to find out how to do this.
Step 1, 7am: The first job is applying the lighter colour to the entire wall. Stir the paint thoroughly with a paint stirrer, if you don't have one then you can use an alternative like a chop stick or wooden spoon (as long as you don't want to use it for cooking again!).
Start by cutting into the edges with a paint brush - cutting in is where use a paint brush to paint areas that are too tight for rollers (such as at corners or the trim). This part needs precision, so take your time to get a nice clean finish. As you don't need to load up your brush, try tipping a little paint into a small container to prevent it from dripping.
Step 2, 7.30am: Now you need to fill in the larger areas using a roller. Apply the paint in an M or W motion.
Brush out any drops immediately to avoid an uneven finish.
Now allow the paint to dry.
Step 4, 12pm: Whilst your paint dries it's time to grab some lunch, you deserve it after all your hard work so far!
Step 5, 12.30pm: Mark on your wall, using a measuring tape and pencil, where you want your second colour to be, whether that's a geometric shape, or half of the wall.
Extend the line using a spirit level to keep it straight.
Step 6, 1pm: Run a line of masking tape flush above the pencil line.
Smooth the tape down thoroughly to prevent your paint colours from bleeding.
Step 7, 1.30pm: Start by cutting in with a paint brush as before.
Paint along the line, slightly overlapping the masking tape.
Step 8, 2pm: Use a roller to fill in the larger areas and allow it to dry.
Apply a second coat of the darker colour if you need to when the first coat is dry. Remove the masking tape and allow it to dry fully.
Step 10, 8pm: Check your paint is dry and remove all the masking tape carefully. Pack away your dust sheets and clean your paint brushes. Sit back and look at your amazing new paintwork!
For more advice and some great tips and tricks, watch our video guide below.
Looking for another project?
Once you've perfected the half and half colour wall trend, you'll want to give our circle feature wall a try. Take a look at the video guide below for everything you need to create this striking trend.