Removing a toilet bowl and cistern
Renovating your bathroom? Need to remove your old sanitaryware? If you were wondering how to remove a toilet, you've come to the right place.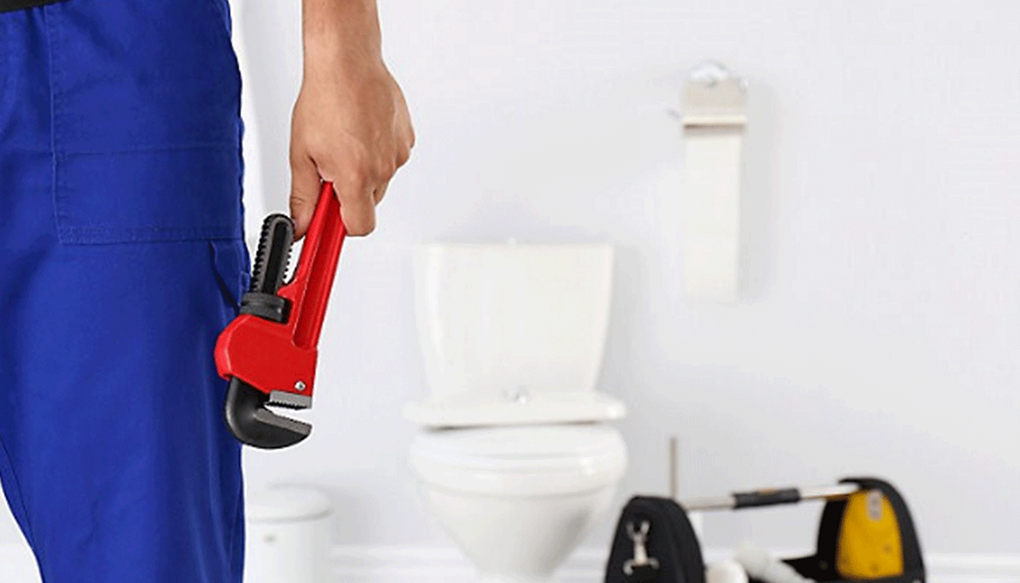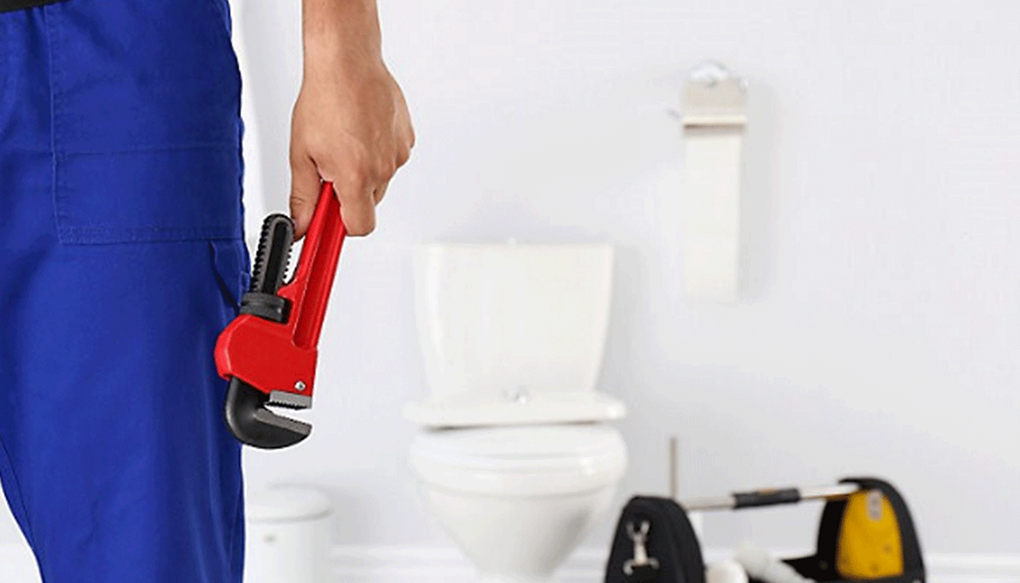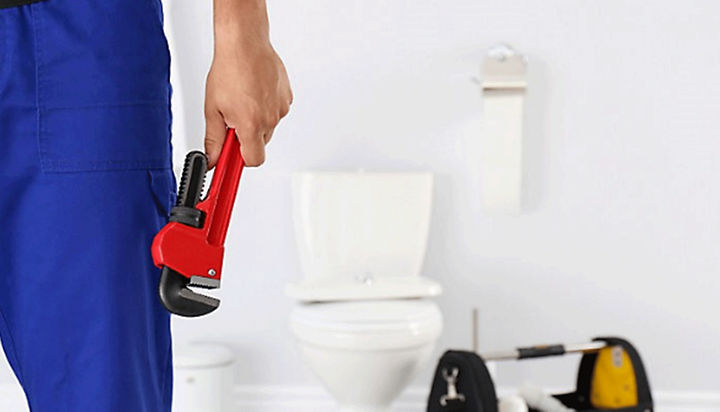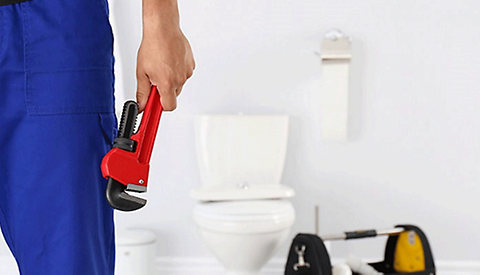 ---
Fibre seal
Sealant removing and spreading tool
---
Shut off the water supply at the mains before you start work.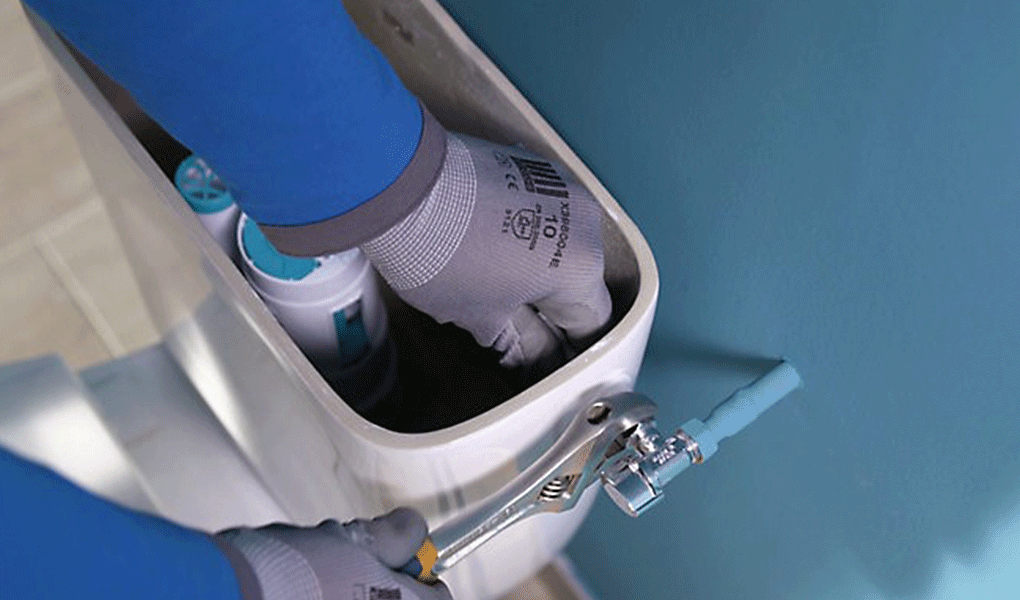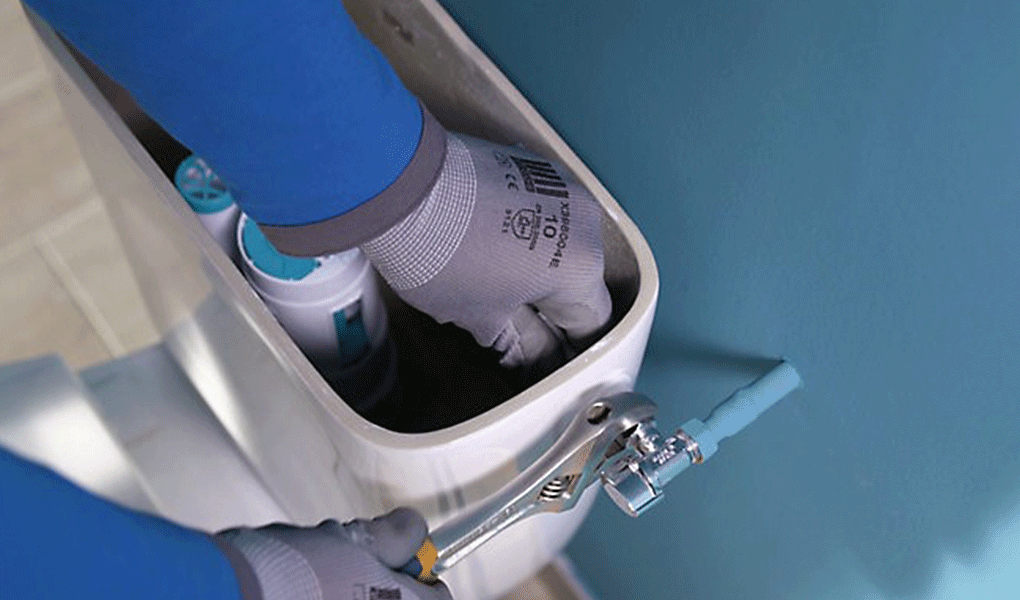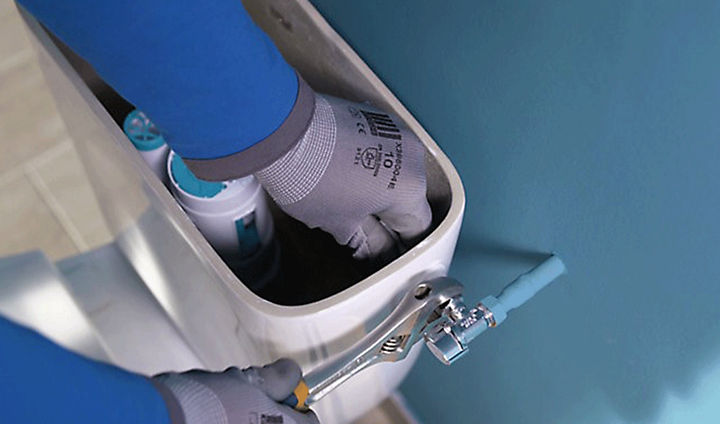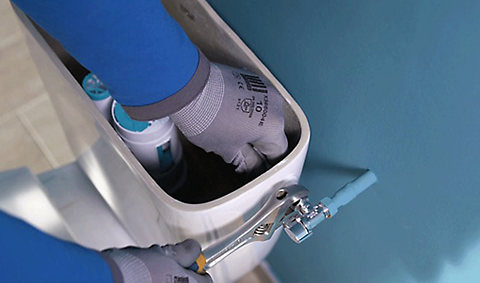 Step 1
Flush the toilet to empty the cistern. Place a bowl under the filling hose and remove the cover from the cistern. Hold the filling mechanism steady and unscrew the filling hose union with an adjustable wrench. You can unscrew the last few turns by hand.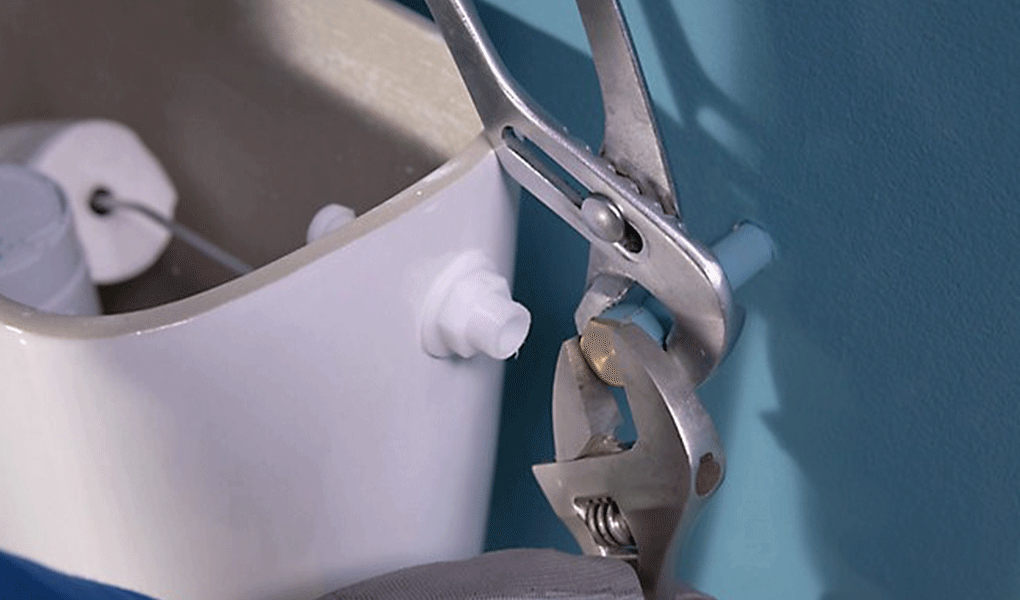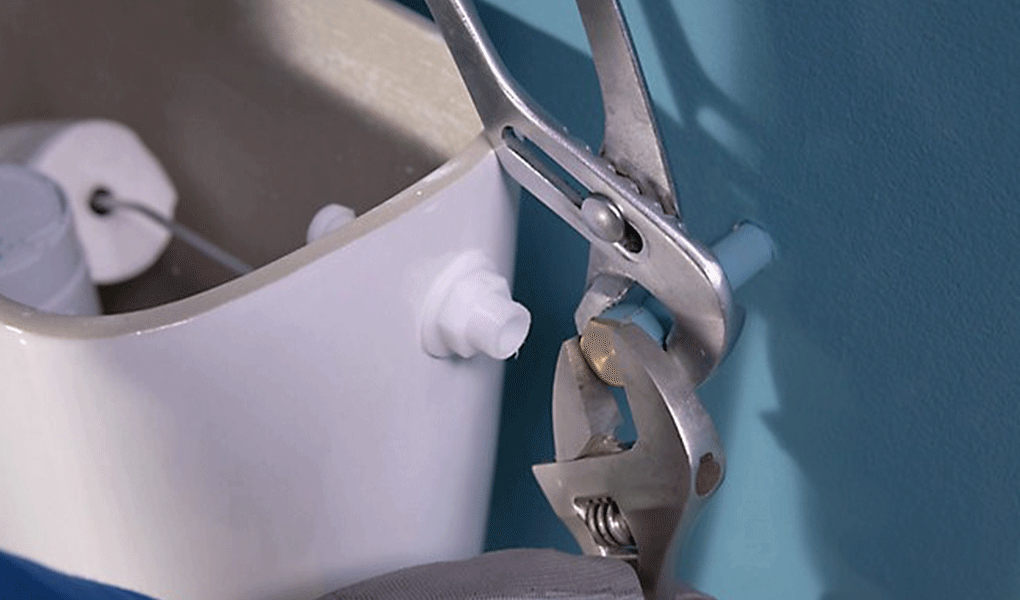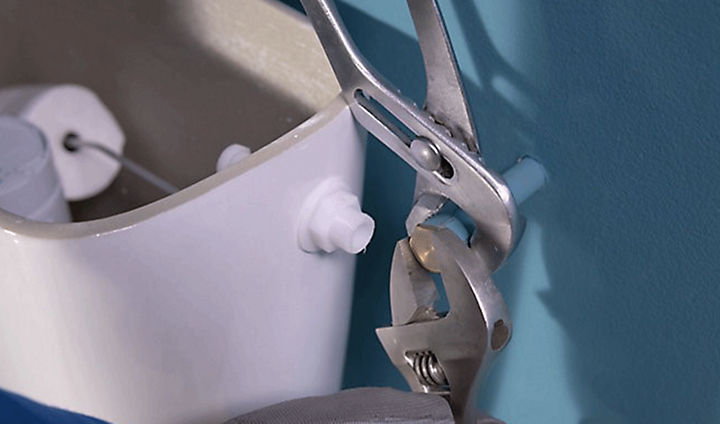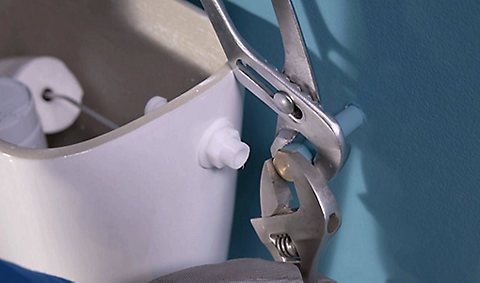 Step 2
Unscrew the shut-off valve using an adjustable wrench and adjustable pliers. Fit a seal to a male plug and screw the plug into the end of the water pipe to close it. Tighten with an adjustable wrench and adjustable pliers.
---
Now move on to removing the toilet.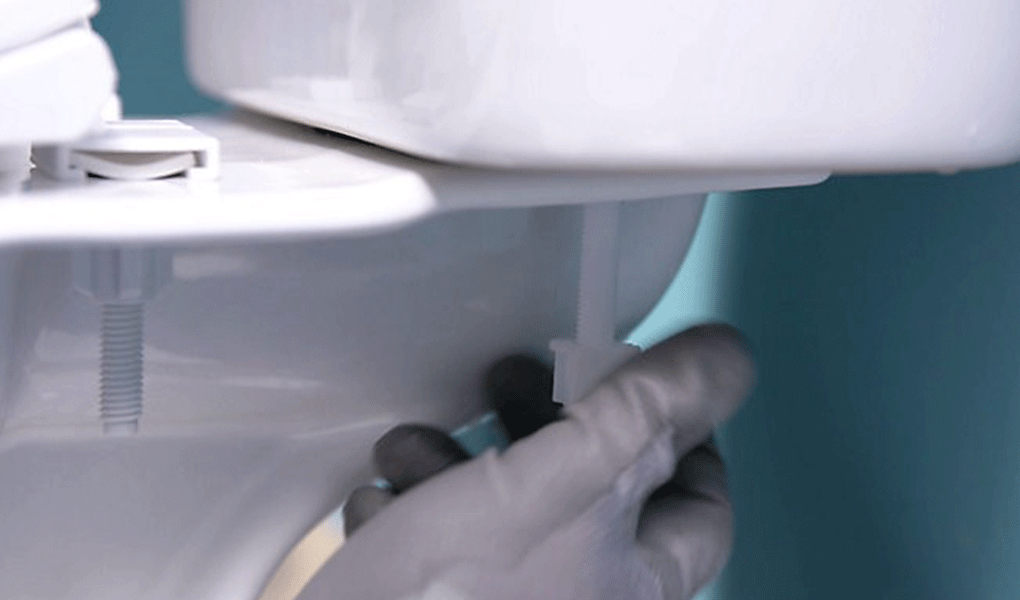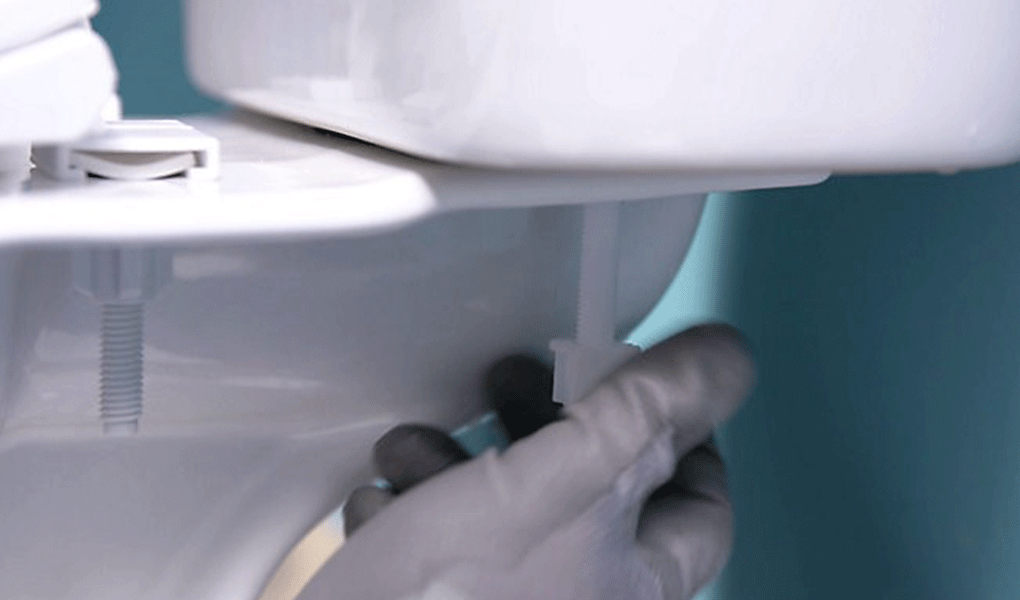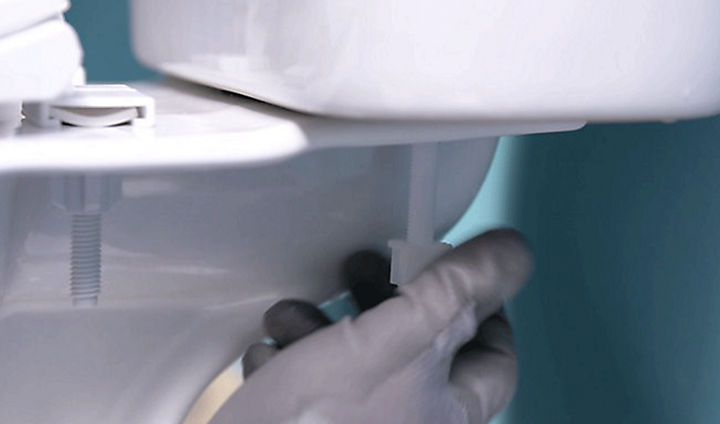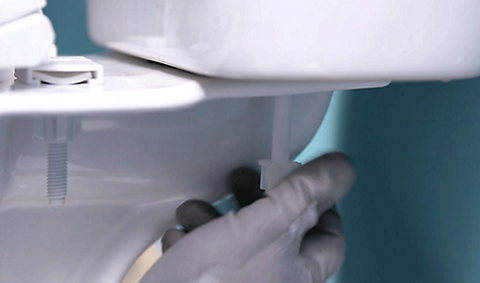 Step 1
Locate the two fixing screws under the cistern. Unscrew the nuts to detach the cistern from the toilet bowl.
Take care because water may leak out when you do this.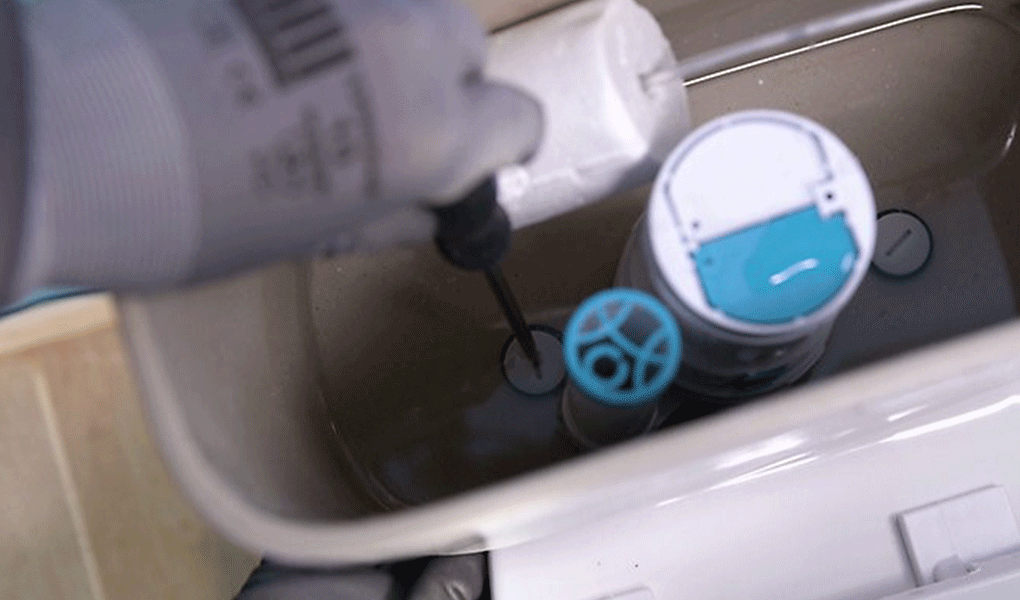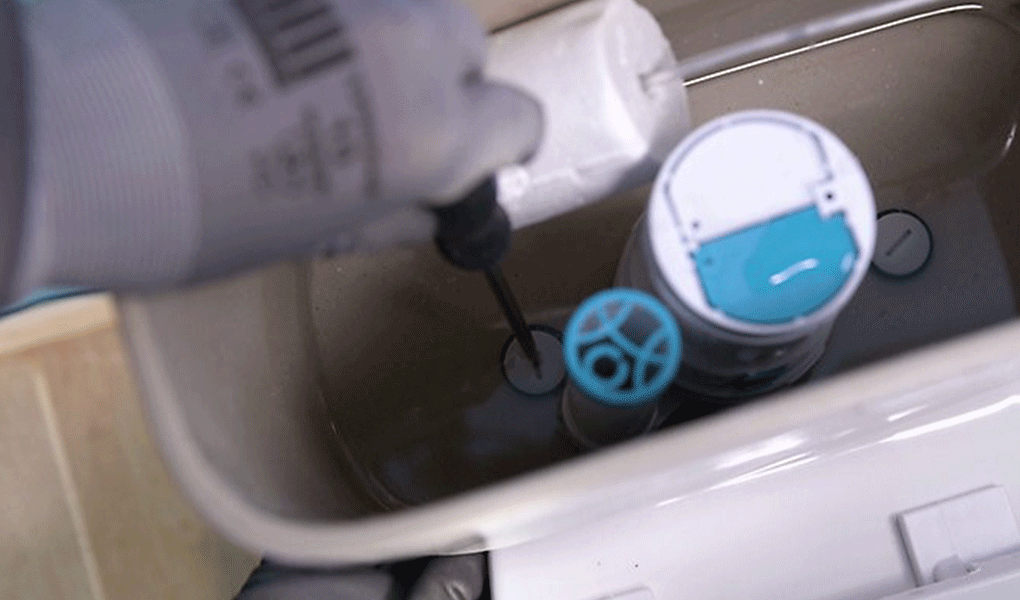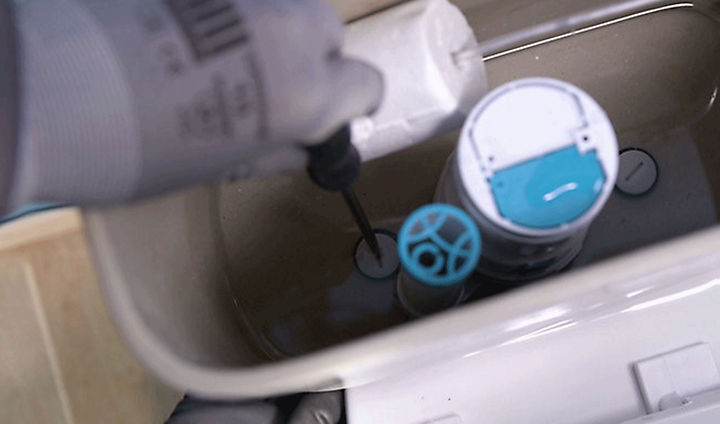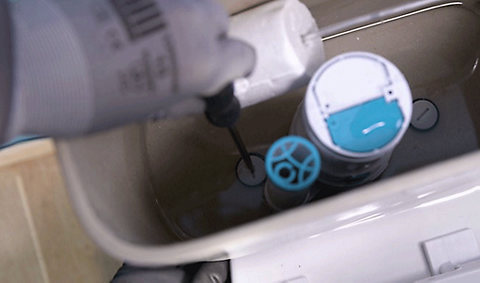 Step 2
If the nut and screw turn together, use a screwdriver to hold the screws in the bottom of the cistern steady.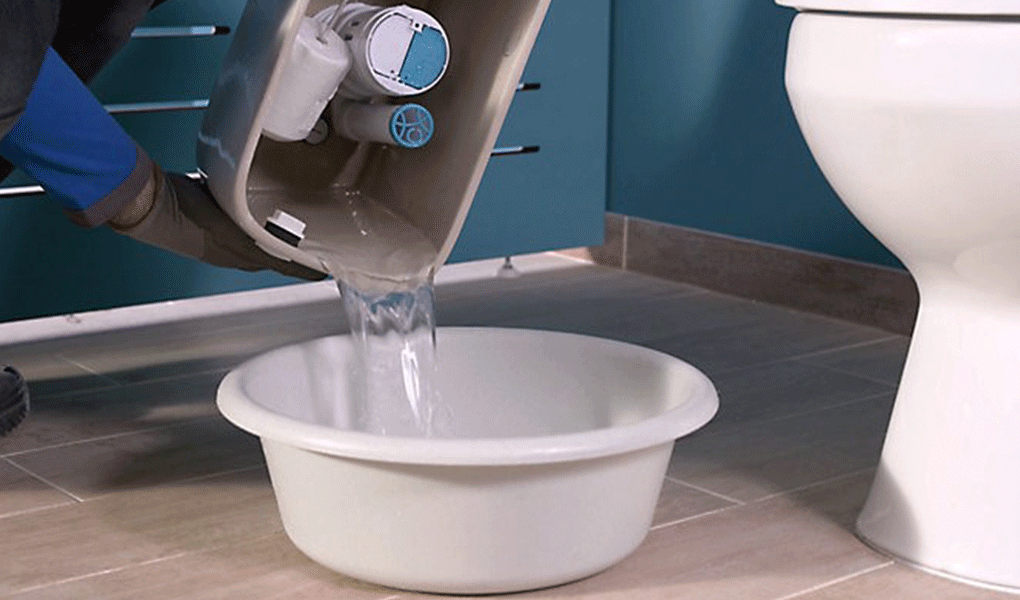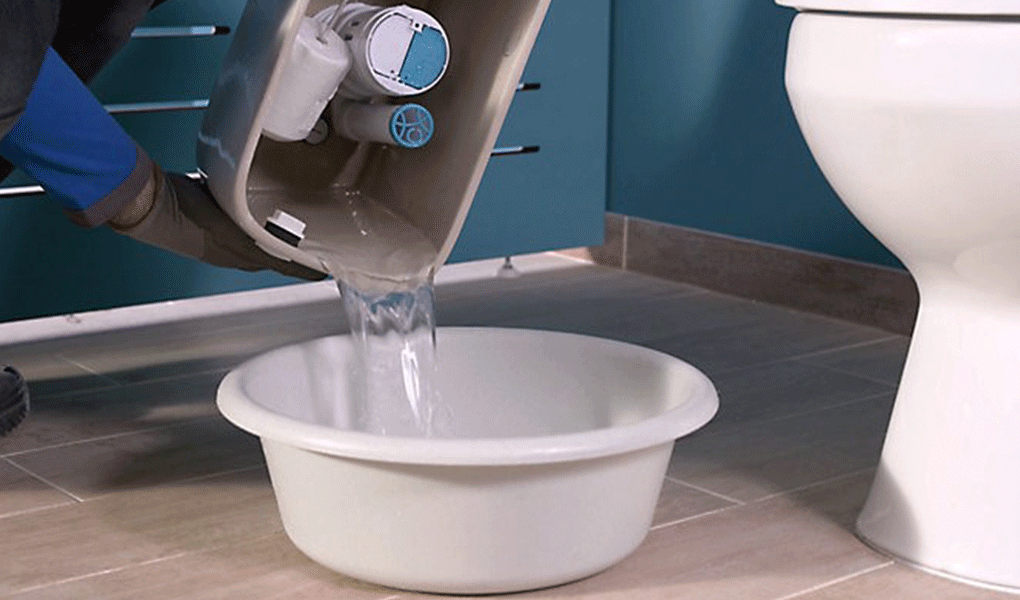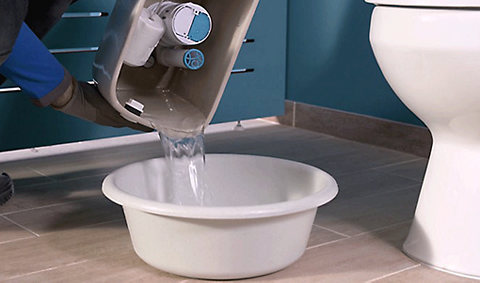 Step 3
Once the cistern is free, lift it off carefully and empty any remaining water.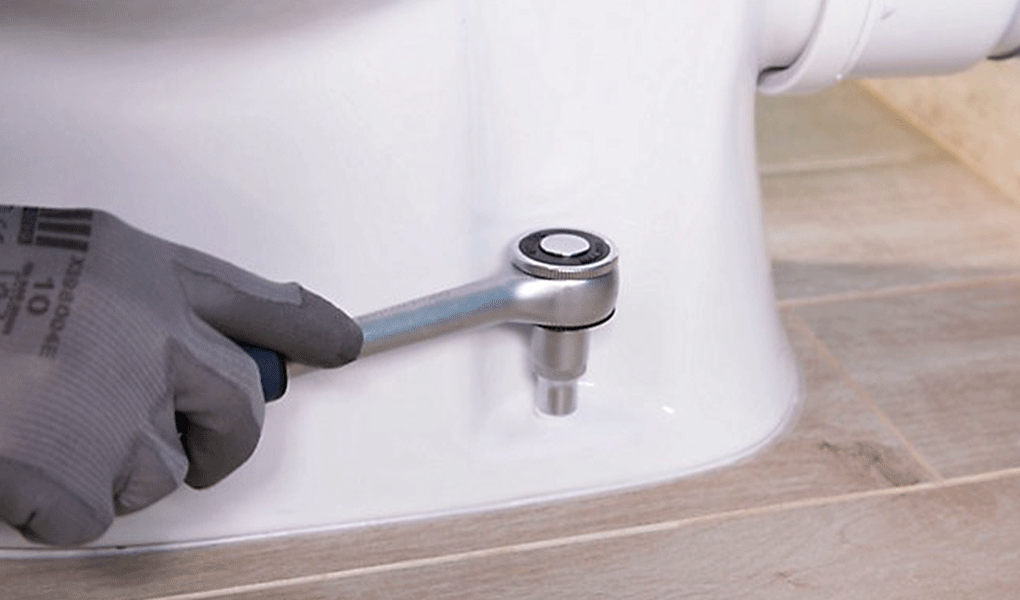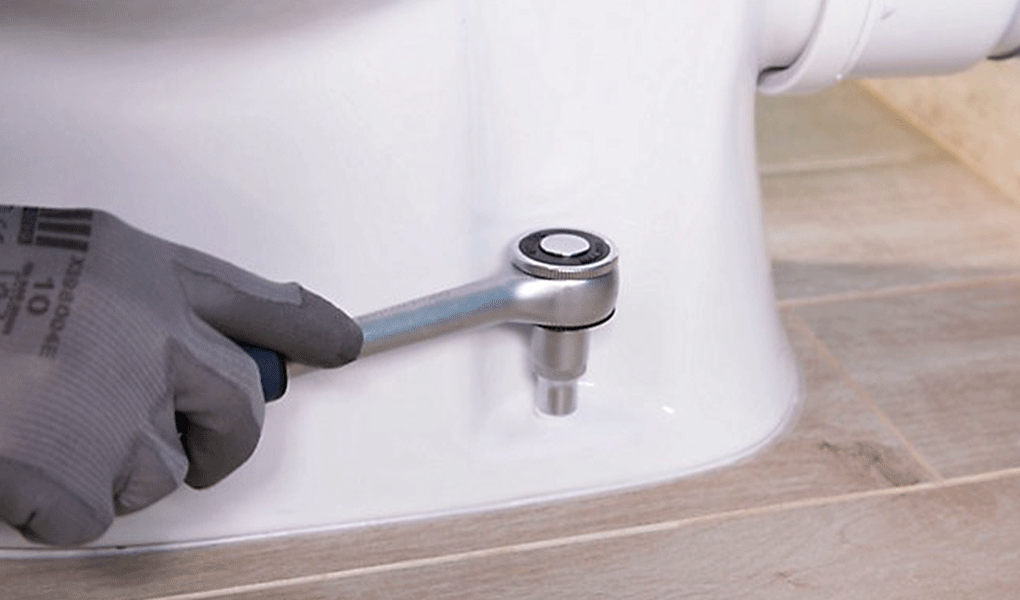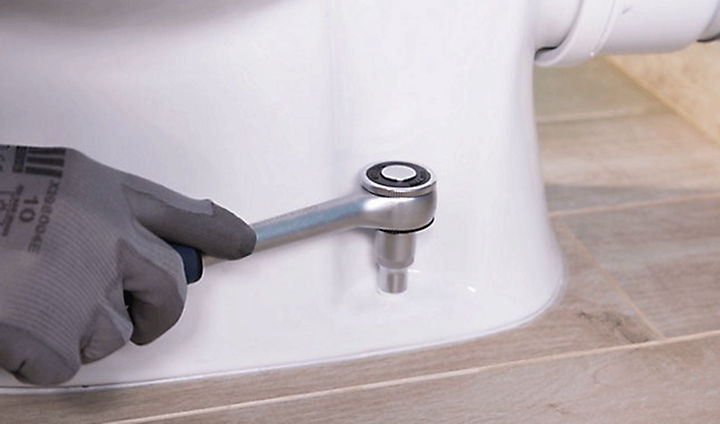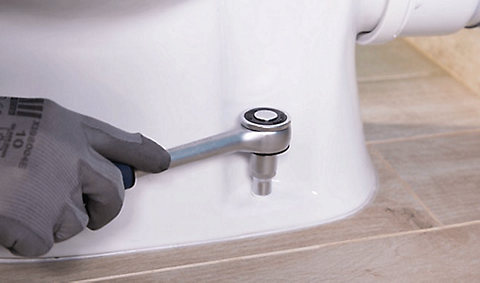 Step 4
To remove the toilet bowl, first remove the caps covering the fixing screws. Then unscrew the fixing screws from the floor using a ratchet wrench.
If the bowl is stuck to the floor with a bead of silicone, use a cutter to cut through it.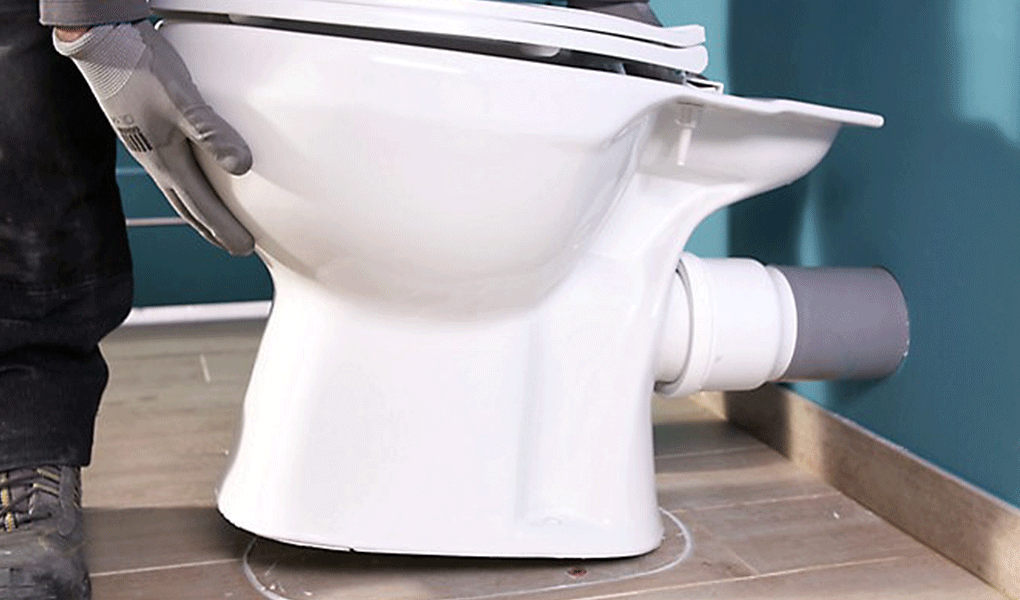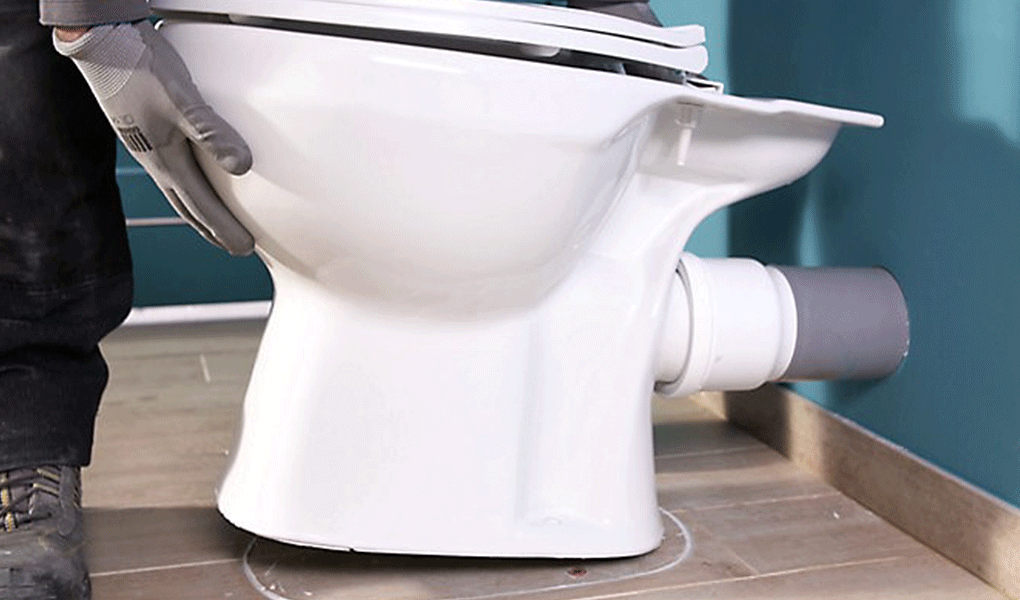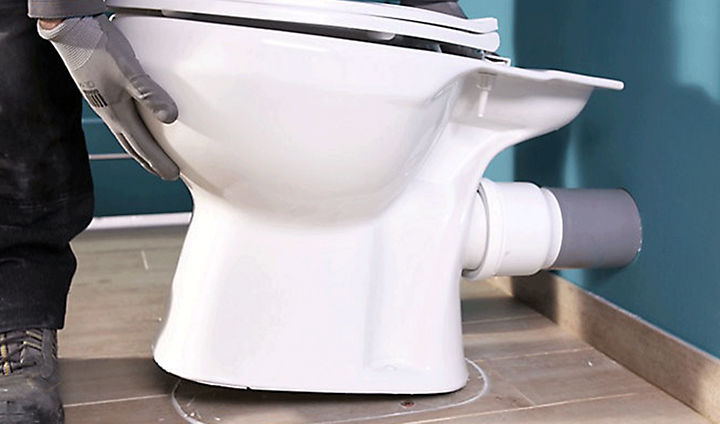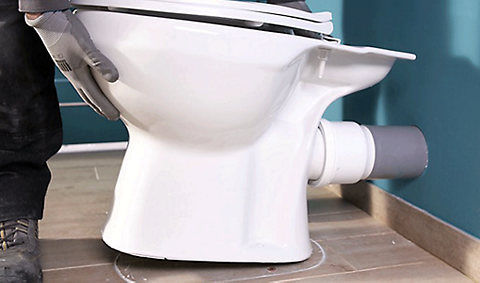 Step 5
Before completely removing the bowl, tilt it backwards to drain the water it contains into the siphon. Finally, pull the toilet bowl towards you to free it from the waste pipe.
If necessary, use a sealant removing tool to remove the old silicone sealant from the floor.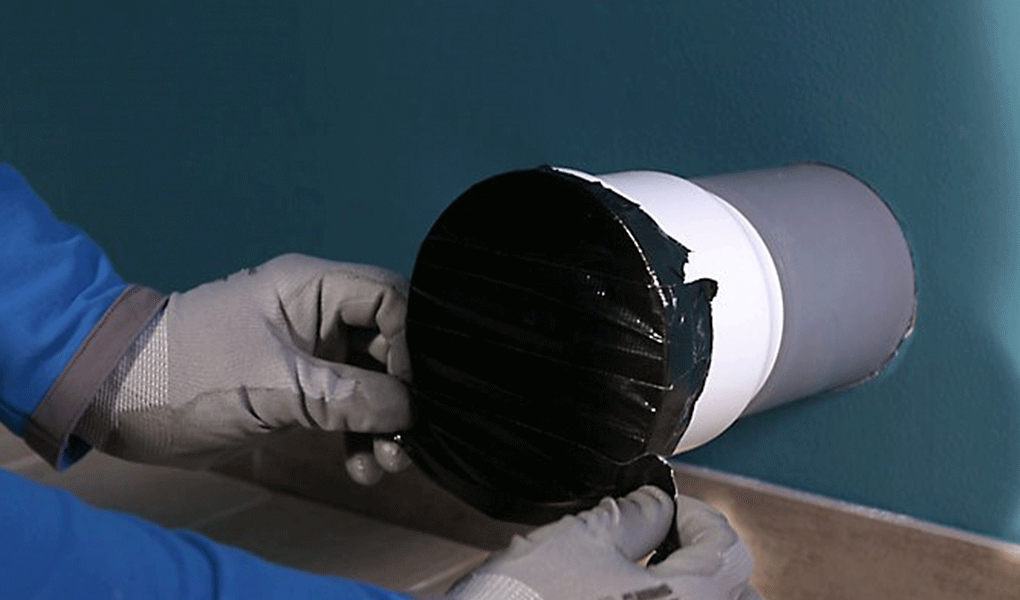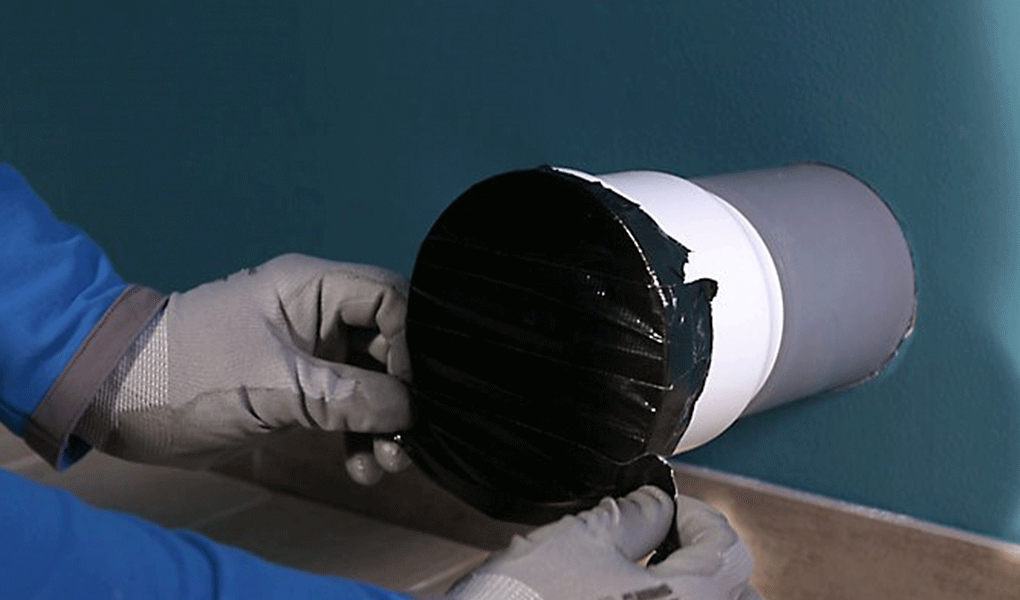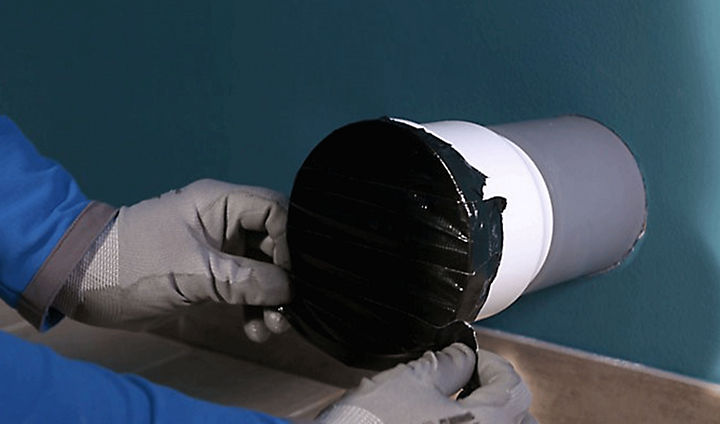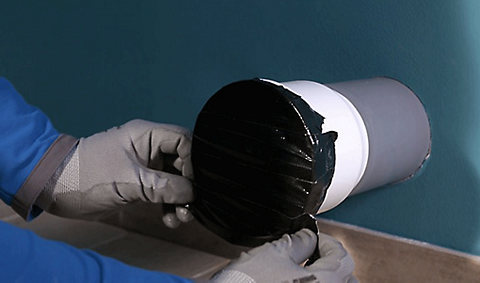 Step 6
While waiting to install a new toilet bowl, cover the end of the waste pipe with adhesive tape to stop unpleasant smells getting into your bathroom.
You've now removed your old bowl and cistern and you're ready to fit a new toilet, use our how to fit a toilet guide to help.
---