How to set the dining table for Christmas
Bring the Christmas dinner table to life with our top tips
The holiday season is all about spending quality time with your loved ones, and the Christmas table is the place where you all come together. Make your memorable moments even more special by taking the time to create the perfect setting for your festive feasts. Here are our top Christmas table decoration ideas to help you create the right look for you.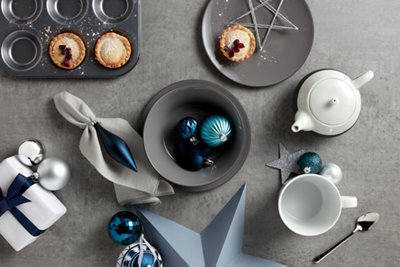 How to create a stunning Christmas dining table
Get the basics right
Before you get started on finding the perfect Christmas table decorations, check that your table and crockery are looking their best. Having guests over for a meal during the festive period is a great excuse to refresh all the basics.
Captivating centrepiece
Create a Christmas kids area
Add some festive foliage
Hang up decorations
Create personalised decorations
Spray on some colour
Articles