How to tile a patterned border
Add an eye catching extra to your tiling
This handy guide will show you how to add a stylish patterned border to break up a plain wall, adding depth to your decor.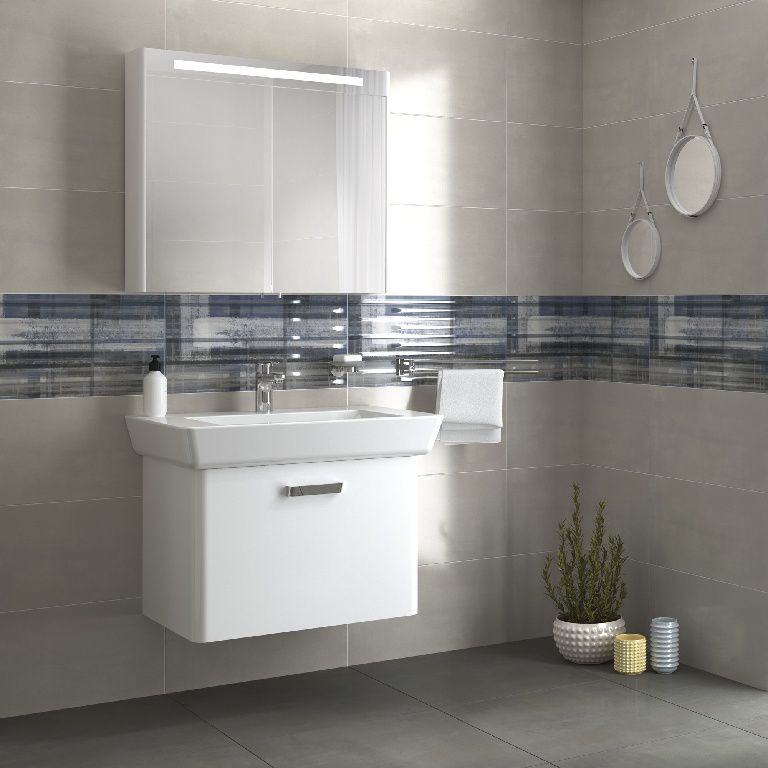 Shopping list
Calculate number of tiles needed
Measure the total length of the walls you're tiling.
Divide the length of the walls by the width of your chosen tile to find out how many tiles are needed. Allow another 25% extra to ensure there is enough left over to keep consistency with your chosen design. Remember to take into account the spaces in between each tile.
Sort through your packs of tiles, ensuring they are the same way round to create a consistent pattern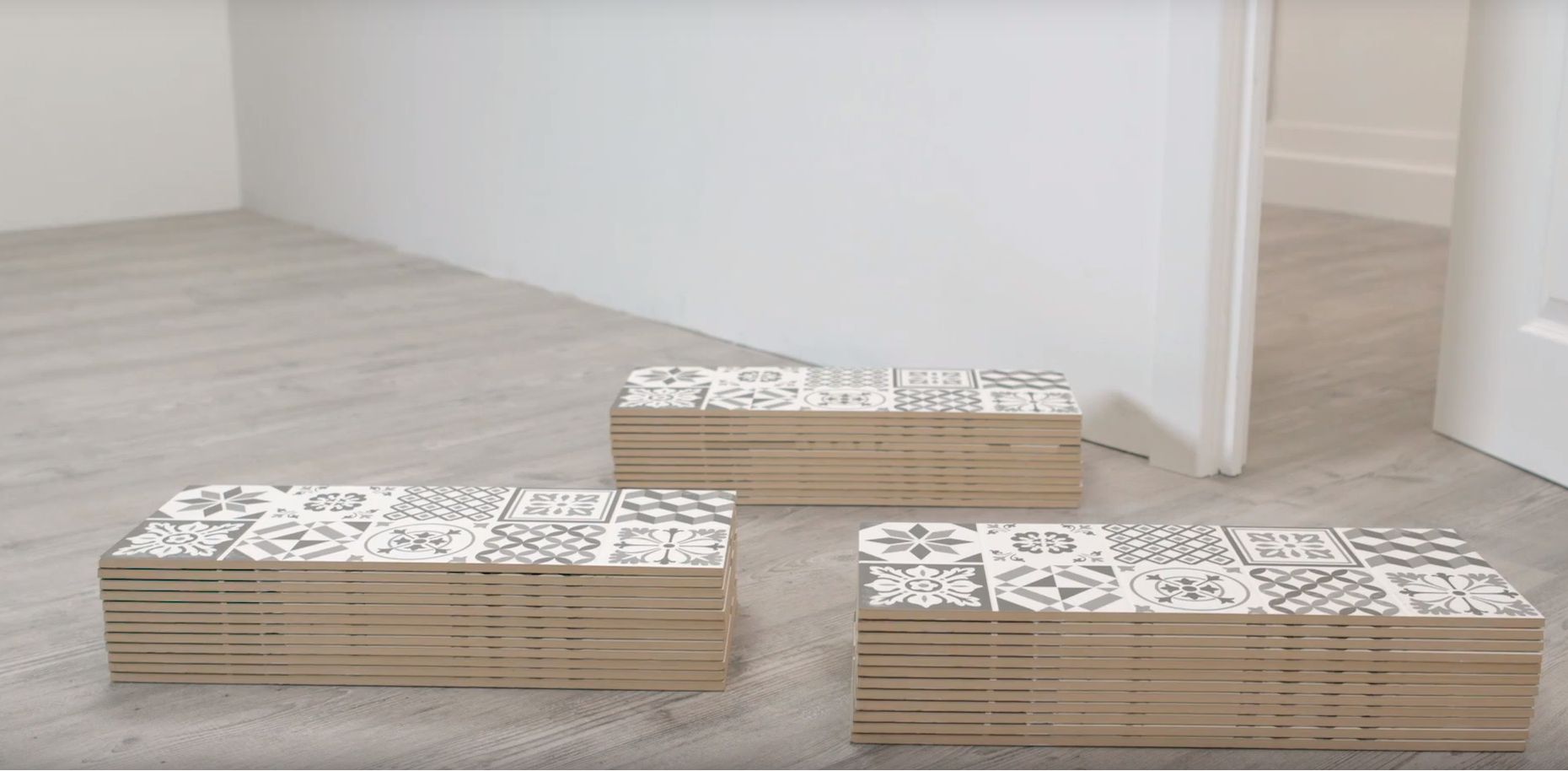 Place the tiles
Ensure you are wearing protective clothing, including goggles and gloves, to protect against exposure to chemicals, dust or flying debris.
Step 1

Start on one side of the door closest to the doorframe. Apply enough adhesive for one or two tiles, combing the adhesive out with the notched edge of the trowel. The idea is to maintain to a consistent depth of adhesive so the tiles all sit at the same level on the wall.

Step 2

Press the first tile firmly into position. Remember to use spaces along the bottom and between each tile. Wipe up any excess adhesive before it dries and becomes difficult to remove.

Step 3

Check the level of the tiles as you go along. If the tiles are not level, adjust the spacing of them slightly as they need to be perfectly level for the tile trim to sit flush along the top.
Cut and place the tiles for the edges
Now you need to make sure you can fill the edges of your border in neatly.
Cut and place the trim
The trim adds the perfect finish touch to your border.
Step 1

Measure and mark the lengths of the trim required. Cut the trim to the correct length using a hacksaw.

Step 2

Push the trim down firmly behind the top of the tiles so it sits flush along the top. Check the manufacturer's instructions on drying time and allow the adhesive to set fully.
Apply the grout
You can choose a white grout, or something more colourful to make an impact, we even have glitter grout if you want some extra glam.
Articles