Simple steps to light bulb success
Standing in front of rows of light bulbs can seem overwhelming, and choosing the right one can be hit and miss if you don't have the right information. Our guide will give you some simple steps to take to make sure you can keep your home full of light all year round.
Jargon buster
What is a Kelvin?
The Kelvin scale measures the temperature of the light. The higher the number of Kelvins, the warmer and more red the light appears.
What is a Lumen?
Lumens measure the light output from the bulb. The higher the lumens, the brighter the light appears.
1. Know your cap fitting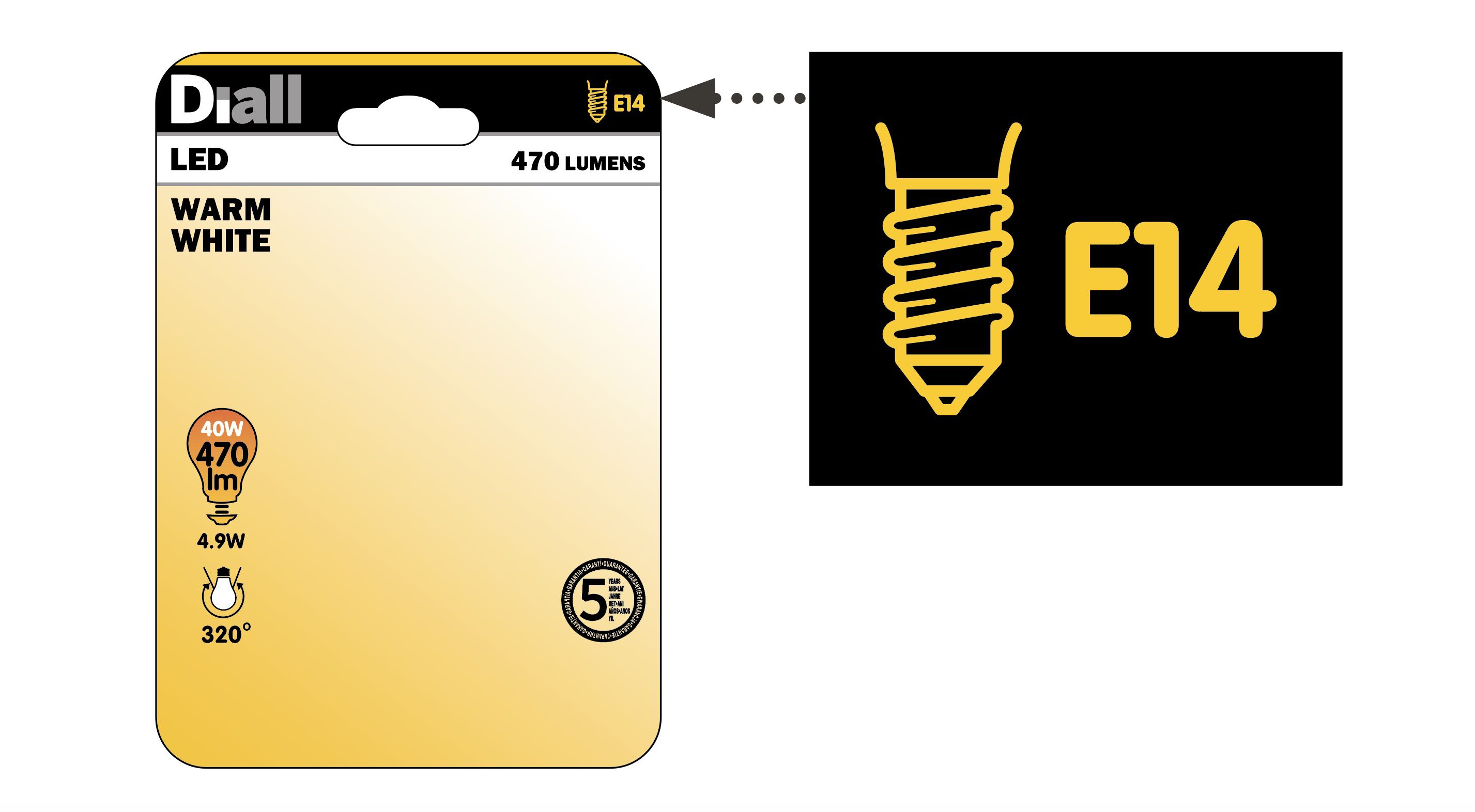 Before you start shopping, find out what cap you need.
Either check the symbol on the packaging of your existing bulb if you have it or look at the base of the bulb. The illustration on the left is what you'll see on our packaging to help you identify the cap.
Below are the most common cap fittings, match your light bulb up to find which type you'll need to look for: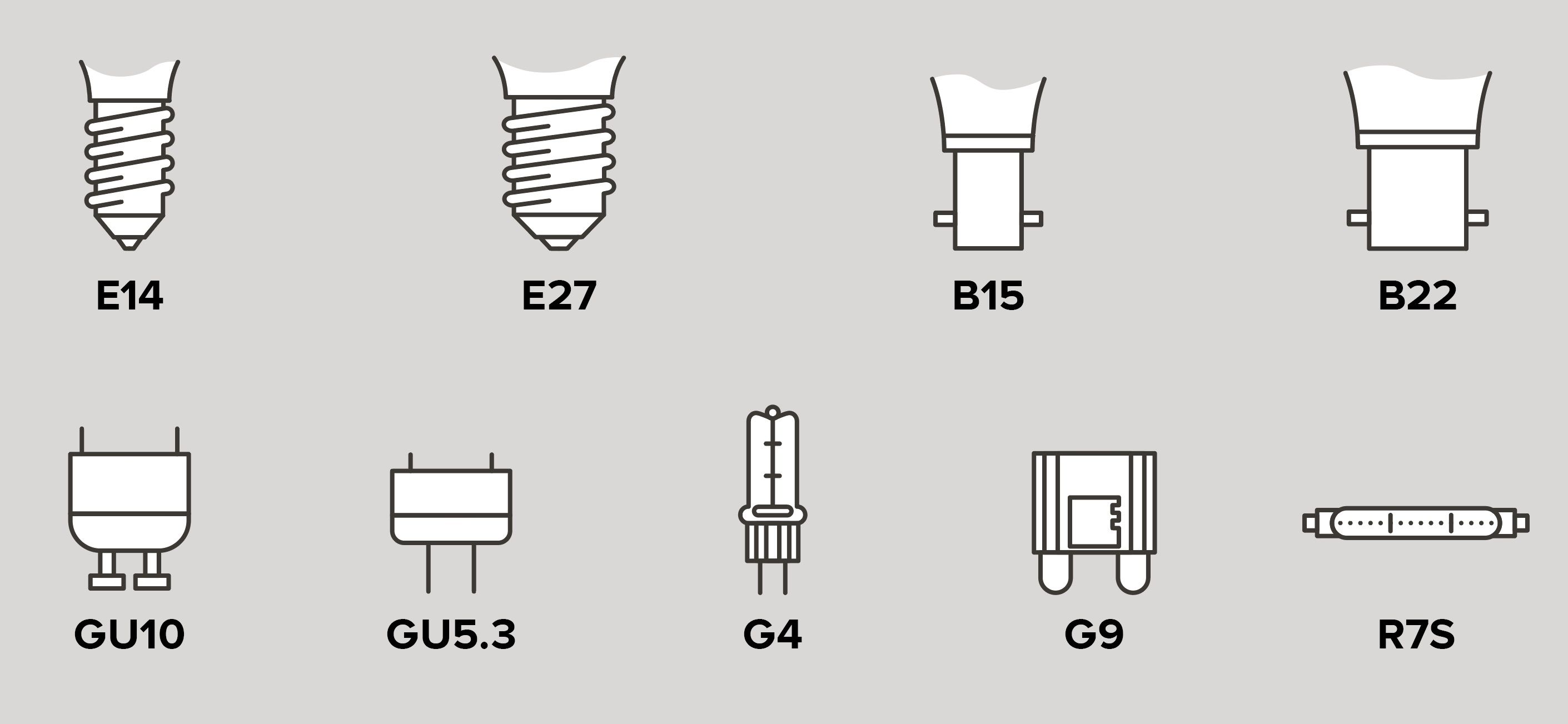 2. Know your colour temperature
Kelvins are the measure of how cool or warm the light will be. Low kelvins generate cosy yellow lights, perfect for living rooms. High kelvins give more energising cool blue lights, great for bathrooms and kitchens.
If you're in store, our Diall light bulbs have yellow packaging for warm light, and blue for cool light. On our decorative bulbs, you'll find that information on the back of the box.
Replacing your light bulbs
There are 3 main types of standard household light bulbs you could be replacing; these are LED, CFL or halogen. If you choose the right cap fitting, and lumens, you are free to choose what type of bulb you want to buy.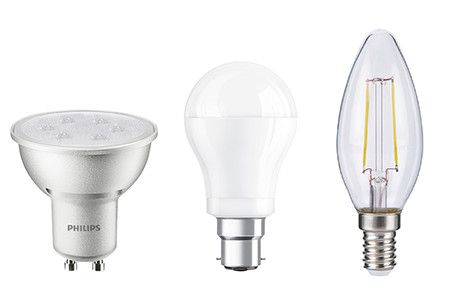 LED: These cost less to run, produce less heat and last much longer than other types of bulbs.
CFL: Compact florescent lights are a good eco option, and less expensive than LED, but they take a while to reach 100% brightness
Halogen: The cheapest of the selection, these are all dimmable but have a shorter lifespan.
3. Know your brightness
Deciding on the lumens you need depends on the brightness you want to achieve in your room. In the past you would have shopped by watts, now you'll need to use lumens.
The higher the number of lumens the brighter the light. The graph below approximately converts lumens (lm) to watts (w) to help you with your decision.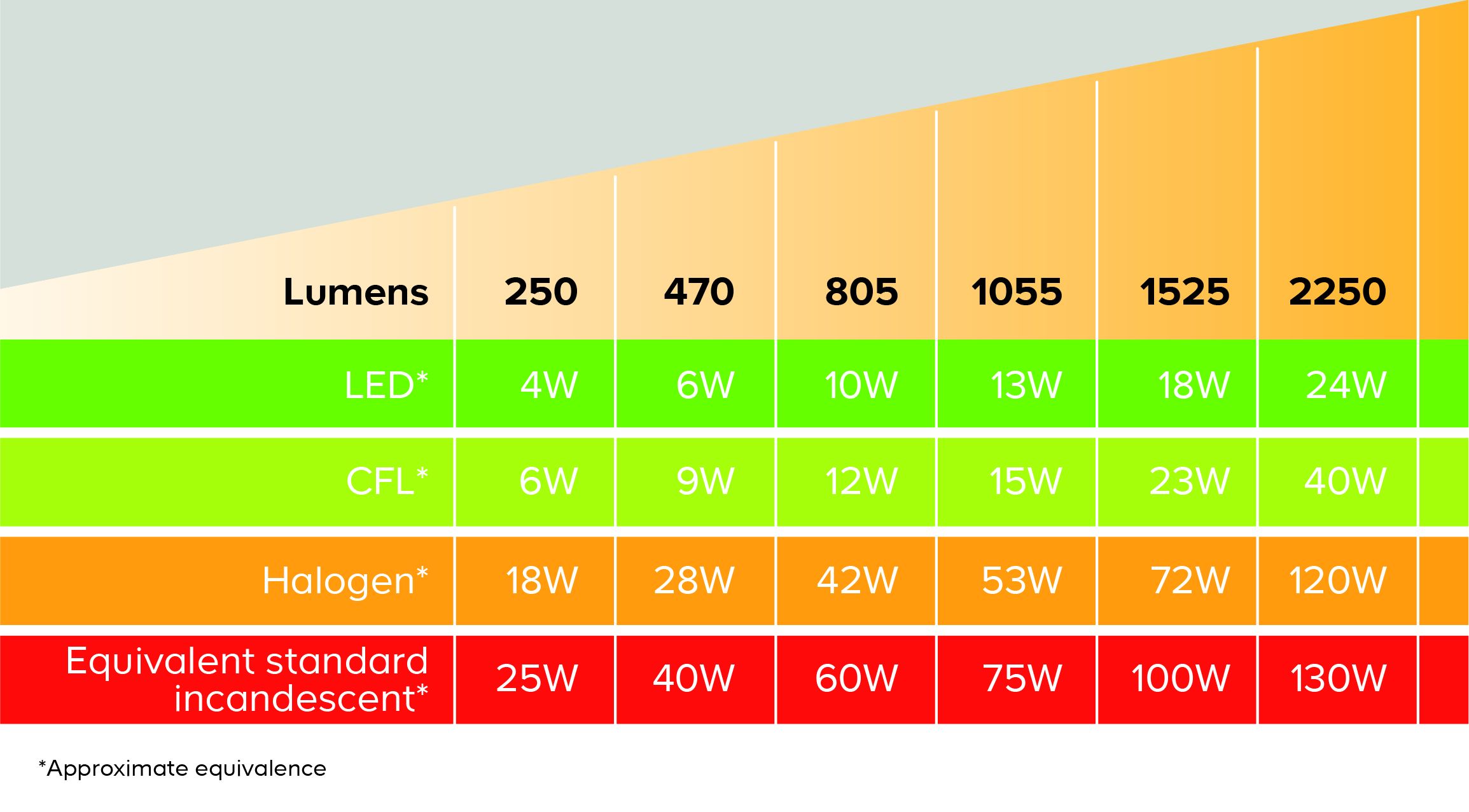 You'll find a symbol on our packaging (shown below) which will tell you how many lm the bulb with emit. On this example it's 470lm, which is the approximate equivalent of 40 w if you're converting from a standard light bulb.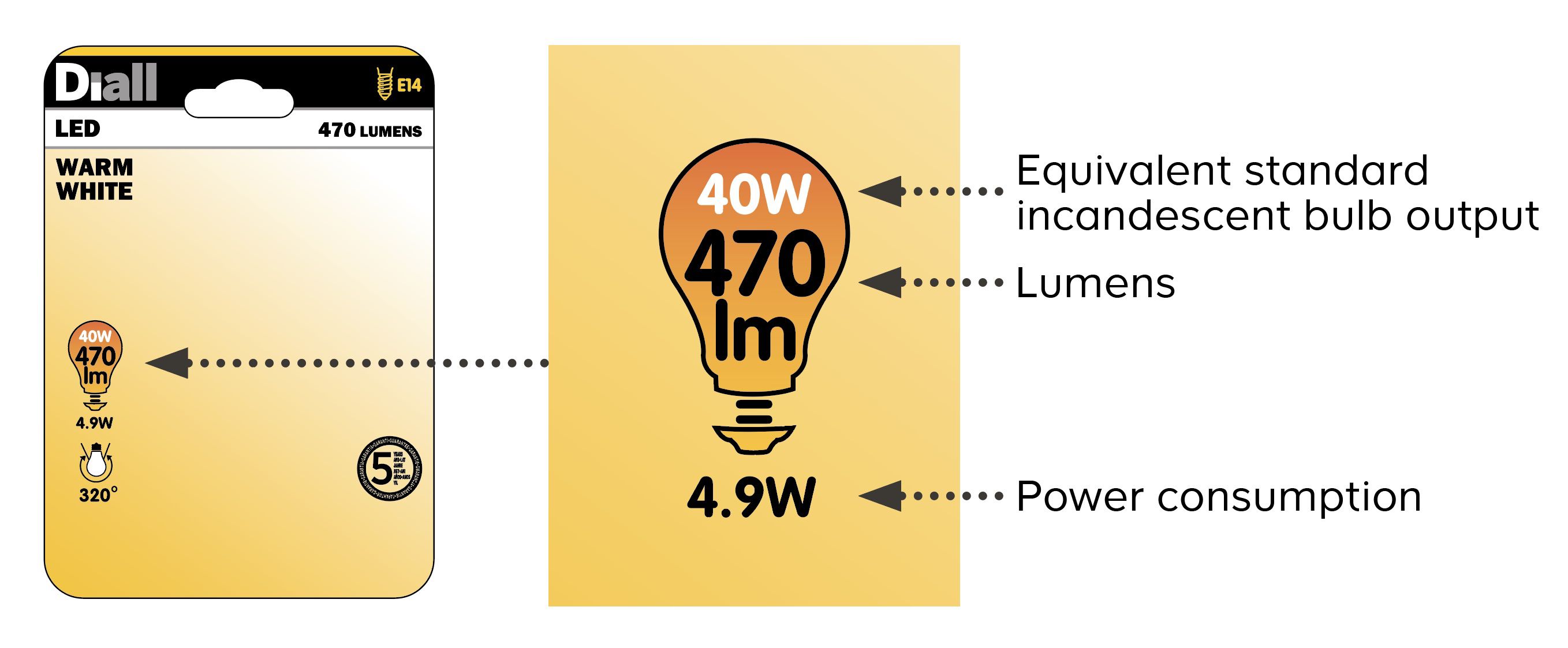 Struggling with lumens? Here's what we suggest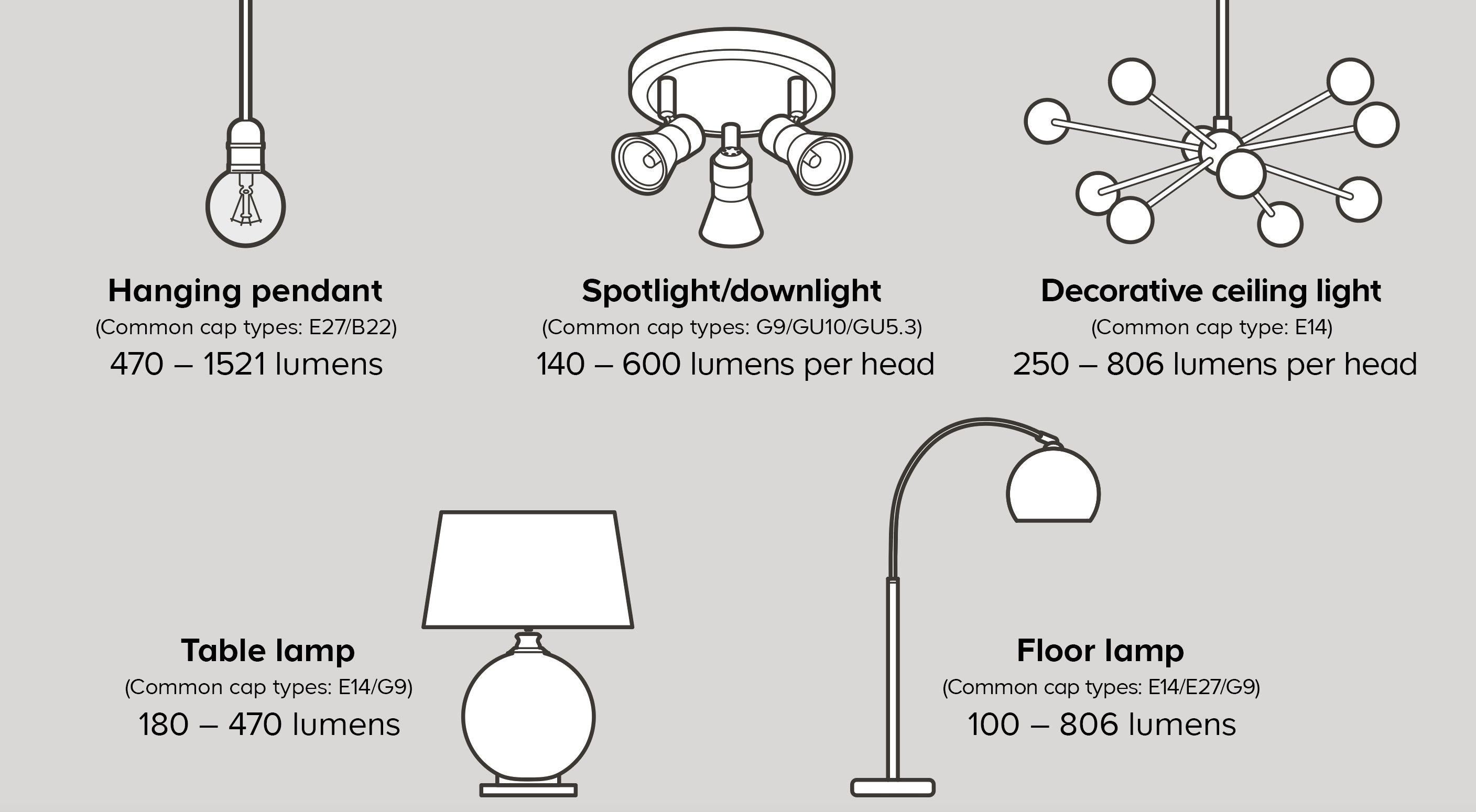 4. Know your technology
Our smart bulb technology gives you even more freedom to customise the lighting in your home.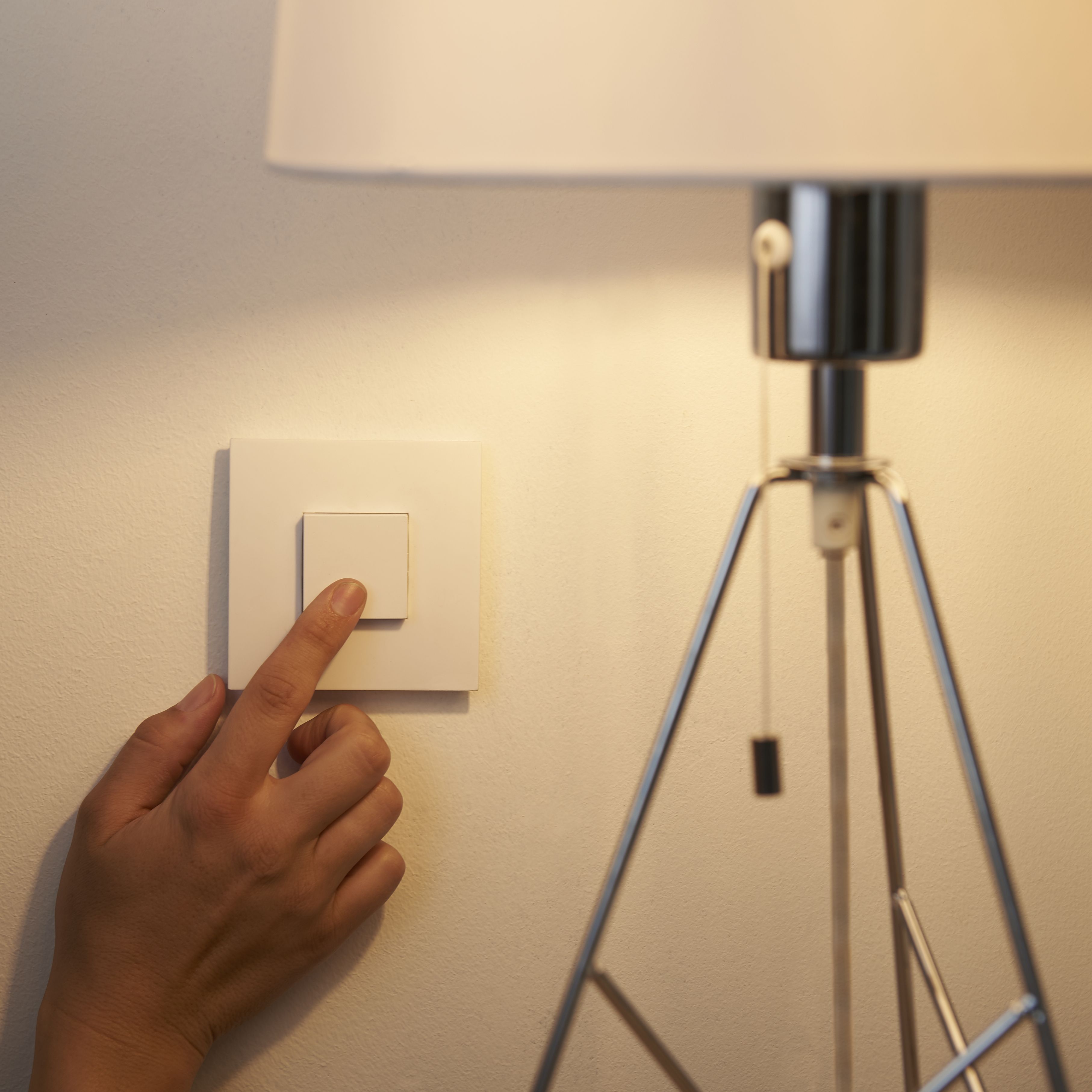 Click and change: brightness
Manage the brightness of your light with your existing switch using our 2 in 1 light bulb. With just a click of your switch, you can go from 30% light to 100% light. It's a great way to maximise the use of your rooms.
Click and change: temperature
Manage the colour temperature of your light with your existing switch. Click twice on your light switch to take you from a warm 2700k to a neutral 4000k.
Specialist light bulbs
Our range of specialist bulbs each offer a unique exciting feature. Look for the symbols below on the packaging in store to choose your benefit.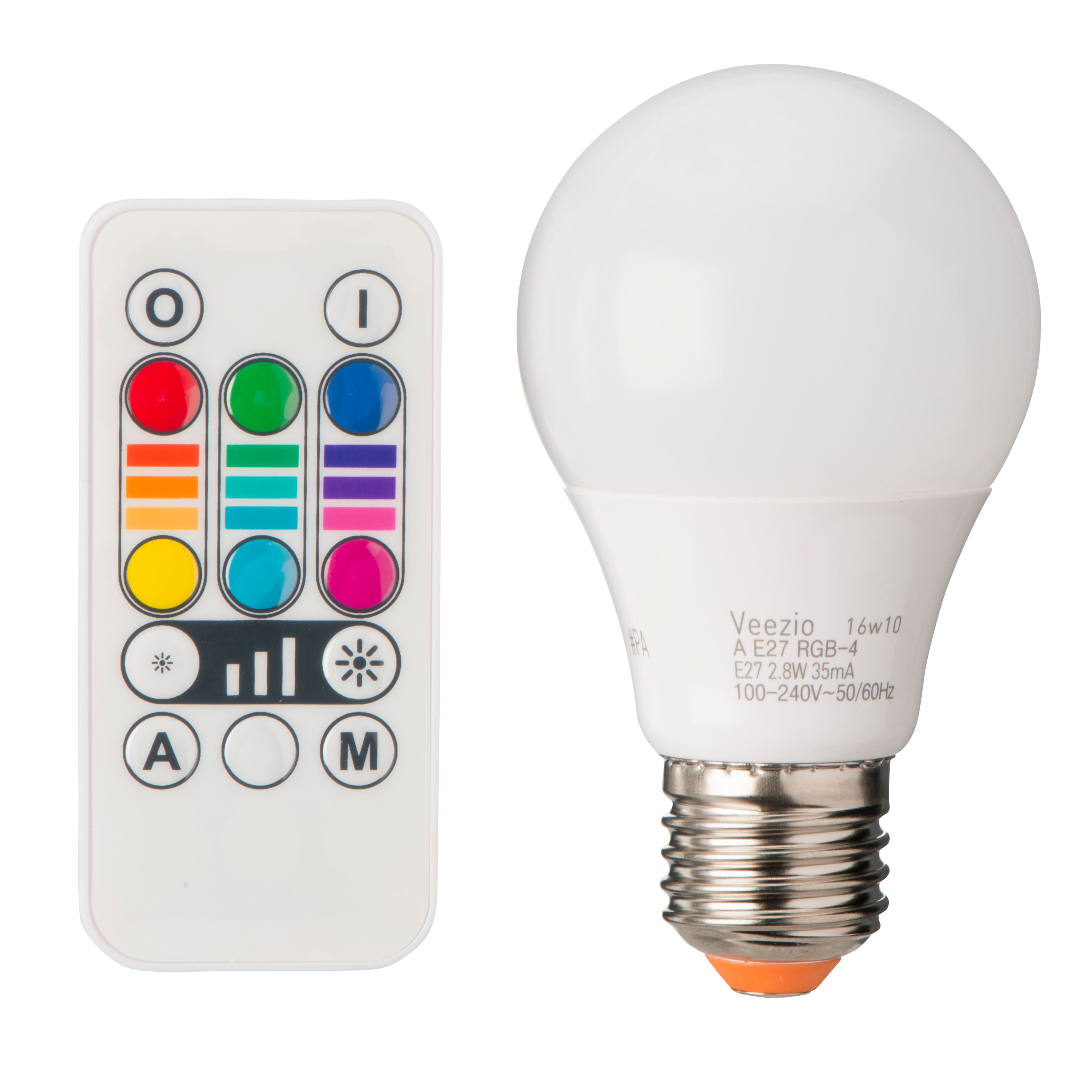 3 in 1 remote control
Enjoy multiple light options with our remote-controlled light bulbs. Change the temperature, brightness and colour of your light to create your perfect atmosphere.
The colour wheel gives you complete freedom to adjust the colour to suit your needs, switch between full colour and pastel colours or blend together to create your perfect atmosphere.
5. Know your style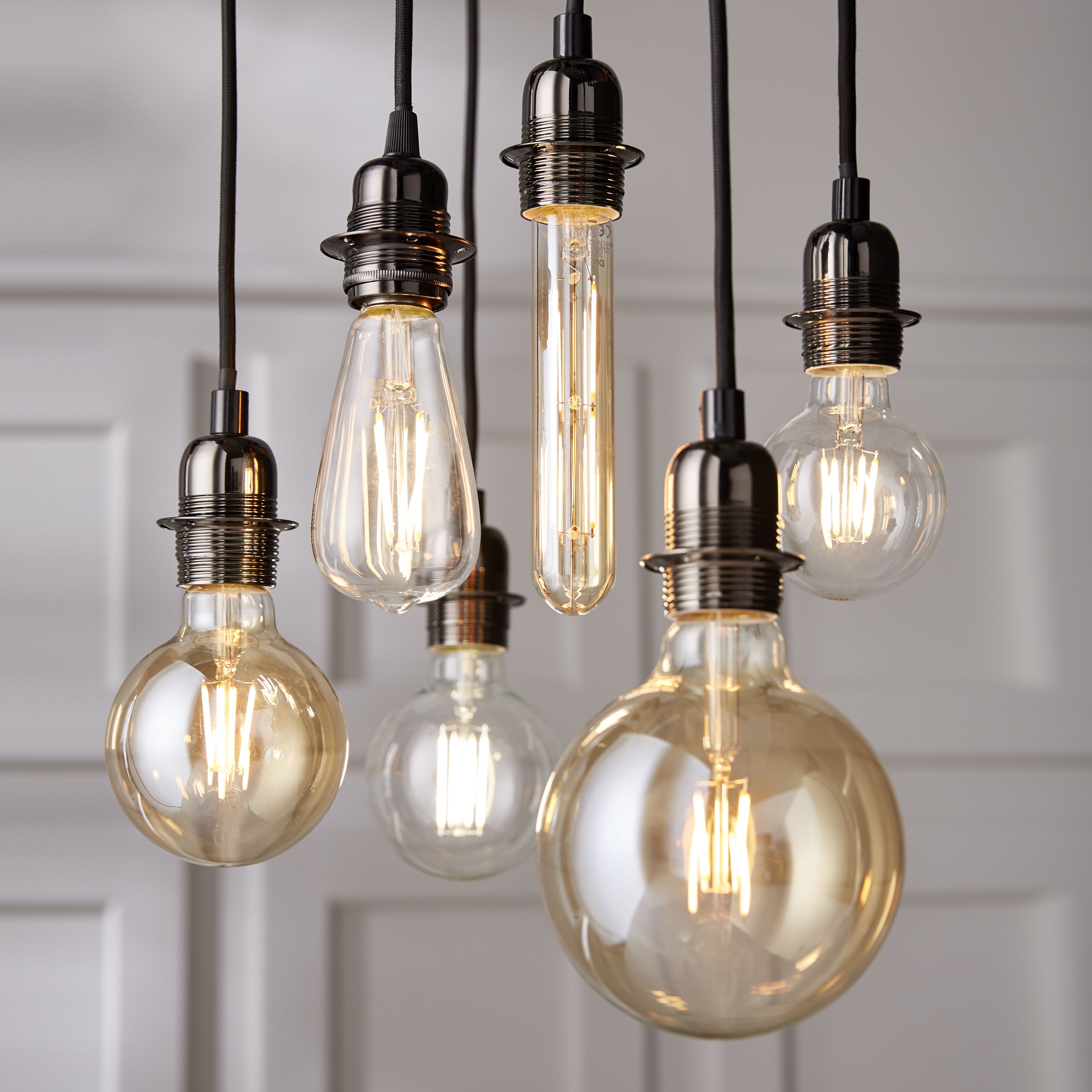 Our decorative bulbs will enhance your decor with a range of shapes, from gorgeous diamonds to stunning globes.
Using a combination of LED technology and vintage design, they can be easily fitted to replace ordinary bulbs with the same cap reference.
Why not try one of our pendant fittings, and let your statement bulb speak for itself?
Articles