A loft is a perfect place to store things you don't need every day, but to make the best use of yours, you'll need to be able to get up there easily. The best way is by using a fitted, extendable ladder which folds back and can be safely stored out of the way.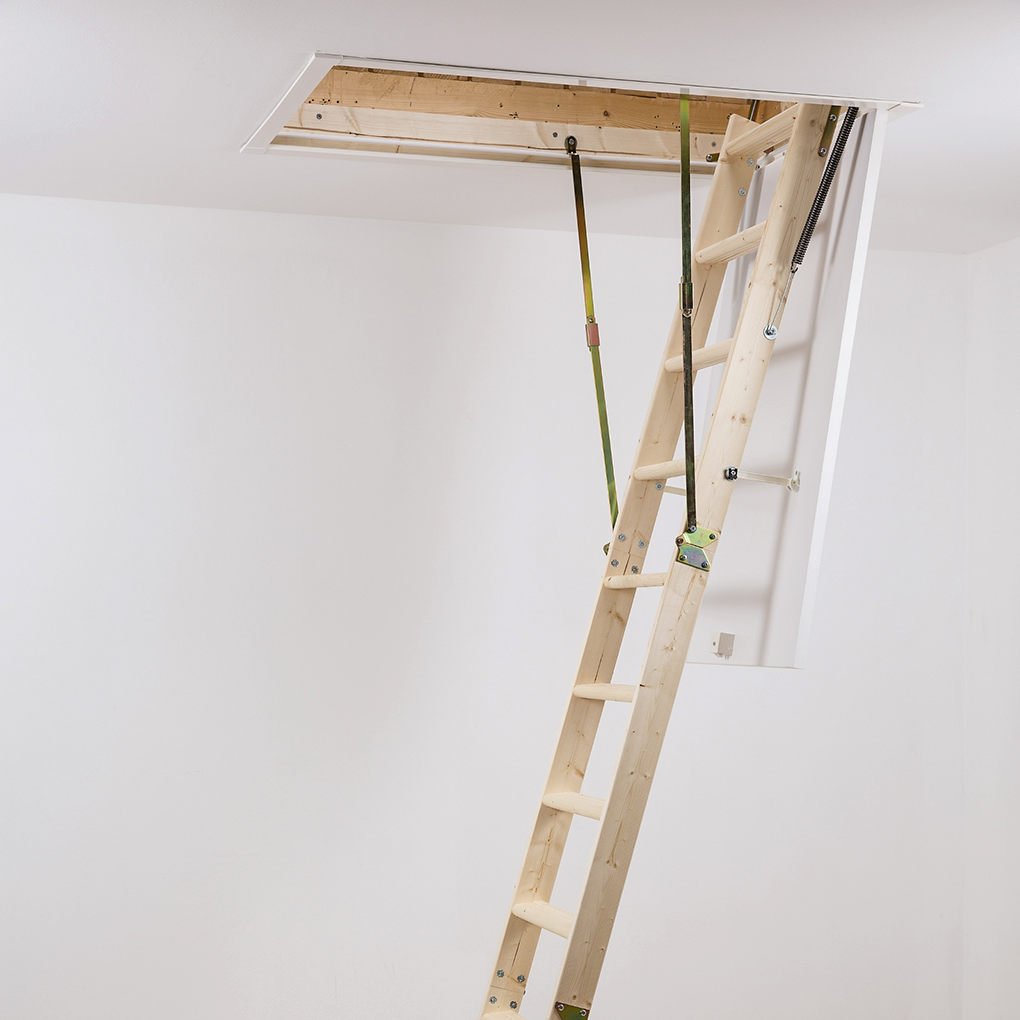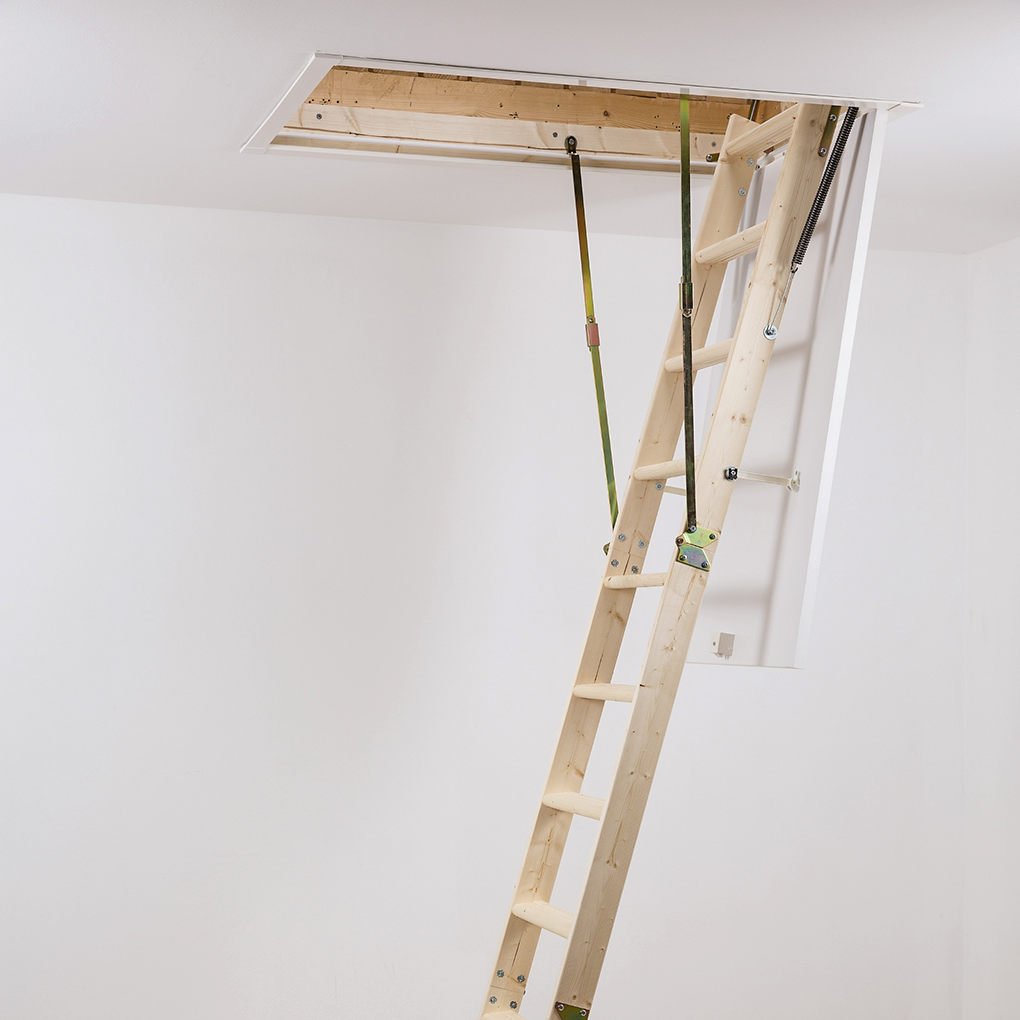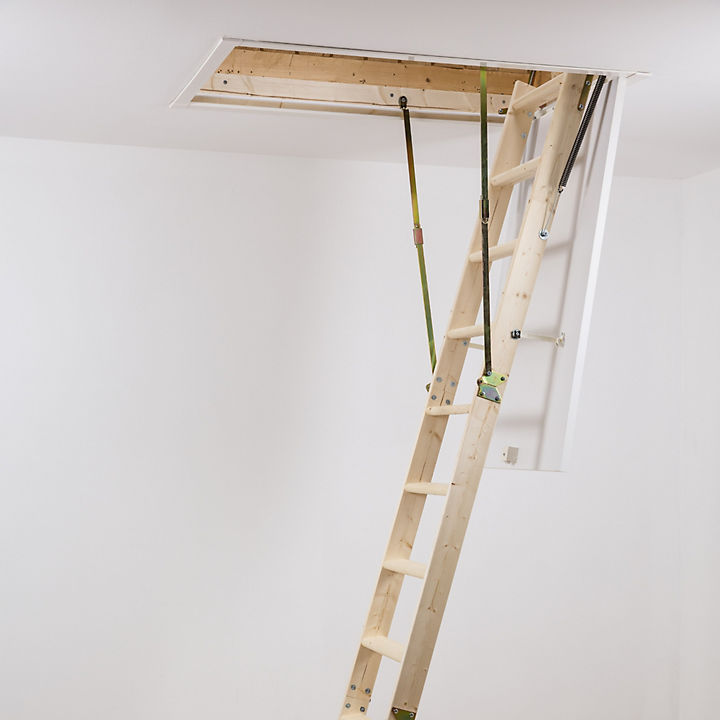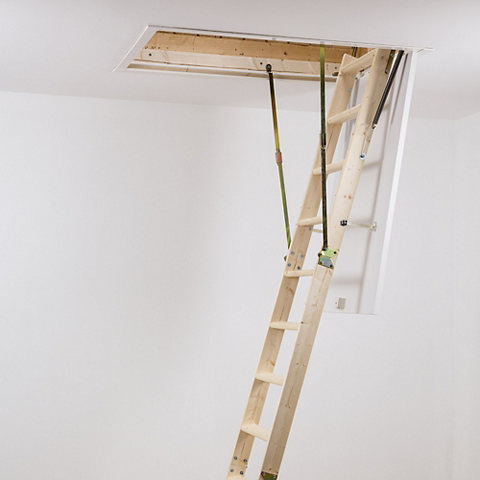 ---
Loft ladders are invaluable if you wish to easily access your loft or roof spaces. Made from wood or aluminium, they are available in either fold-and-slide or concertina designs.
To work out the correct height of loft ladder you will require, measure from the floor of your landing to the top of your roof joints, to the floor of your loft. Most loft ladders will reach up to 3m. Don't forget to measure the dimensions of your loft hatch too, as you'll need this information too.
Whatever loft ladder you choose, it'll be hinged to your loft hatch ready for easy release when you open the hatch. Some also come with a handrail, which makes the awkward process of climbing into the loft much easier.
When choosing a ladder, look for one that is specified to fit the size of your loft hatch. You'll also need to take into account the pivoting height you'll need inside your loft. This is usually 1.1m above the loft floor, so make sure you have enough space.



---
Sliding loft ladders are simple to install and use. They have two or three sections, with spring-locking catches to hold them in a fully extended or closed position. Some also come with a sprung power pivot arm. This stops the ladder from dropping down under its own weight, and makes it easy to lift it into the roof.
Once you have opened your loft hatch, your sliding ladder can be lowered using a pole (supplied) hooked over the bottom rail.
---
Concertina loft ladders work in a similar way to sliding loft ladders, but require less vertical and horizontal clearance in your loft. They are ideal for smaller homes, and lofts where the ceiling height is limited.
As with fold and slide ladders, concertina loft ladders are released using a special pole. This is also used to help return the ladder in to the loft hatch after use.
---