Our easy guide to smart home entertainment
How to enjoy multi-room entertainment free from cables and controls
The days of fussing with cables and remote controls are over. Home entertainment should be about fun! Smart home technology frees you from the jumble and expands your entertainment possibilities.
In this guide, we introduce you to some of the gadgets that make home entertainment smarter.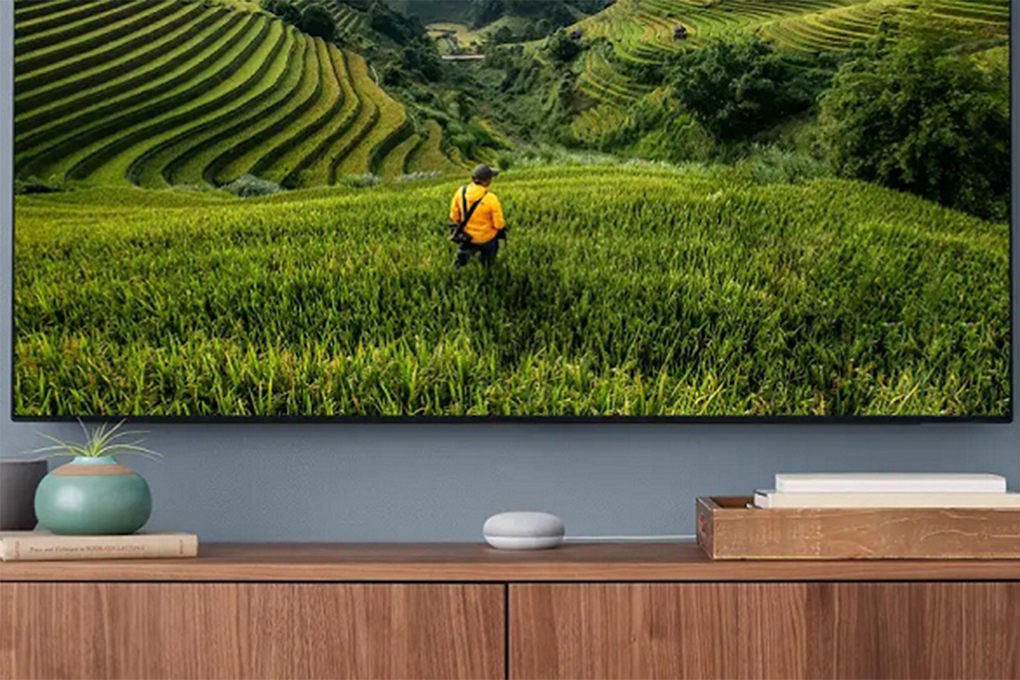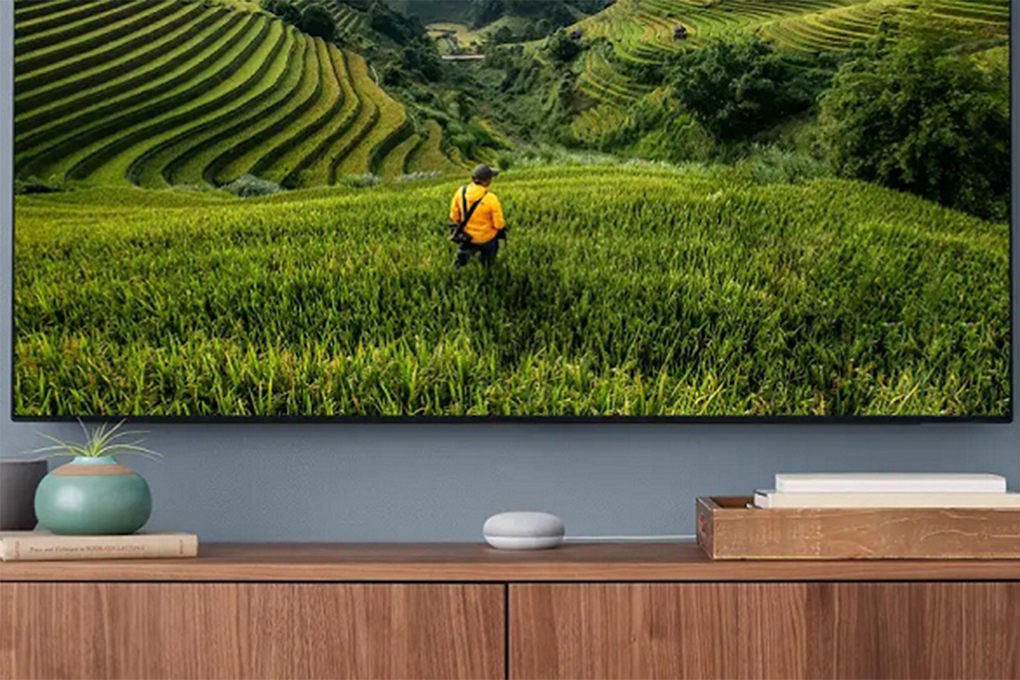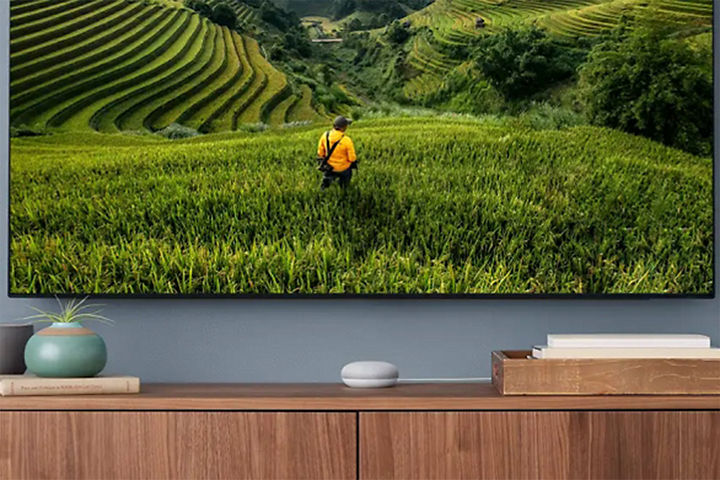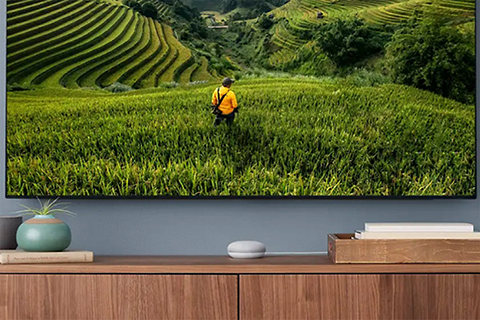 A smart home entertainment system can include lots of devices including TV's, projectors and monitors, soundbars, smart speakers and smart displays. You can link your devices together so that you can build an entertainment system which is, not only unique to you, but also fully controllable from your phone, tablet or smart hub,
Smart speakers
Smart speakers are wireless speakers with a built-in voice assistant. They're internet connected so they can access streaming services like Spotify and BBC Sounds. A smart speaker is an all-in-one solution that frees your shelves from stacks of audio kit, trailing cables and CD racks.
As with any audio equipment, the higher up the range you go, the better the sound. Bigger smart speakers – like the Google Nest speakers and Amazon Echo with Alexa. – deliver high quality audio performance. Great for use as your main audio and TV speaker.
The lower cost of mini speakers – like the Amazon Echo Dot and Google Home Mini – makes them ideal as extra speakers around the home. Essential for creating a multi-room sound system.
Multi-room sound
You can connect compatible smart speakers via Wi-Fi to create a multi-room sound system. So your music plays anywhere you want it to, . There's no need to pump up the volume when you move to a different room. Smart speakers also work independently, so everyone can enjoy their own thing at their own volume.
Hands-free voice control
Smart speakers all include voice assistants, like Alexa or Google Assistant. So, you can play music, change radio stations or adjust the volume with simple voice commands: "Hey Google, play BBC 6 Music".
And remember, a smart speaker can do more than entertain. It can also be a smart home hub, the central controller for all your other smart devices.
Go stereo or surround
A single smart speaker sounds great. But if you want something more serious, link a matching pair of speakers to create powerful two-channel stereo. You can also add compatible sound bars and sub-woofers. And no trailing speaker cable needed!
Smart displays
Smart displays add touch-screen control and images into the mix. The display lets you view details of what's playing. For example, track listings, album covers, song lyrics and 'now playing' information. As well as getting hands-free help from your Assistant with visual answers, you can watch helpful videos from YouTube and view your personalised schedule, commute, reminders and more.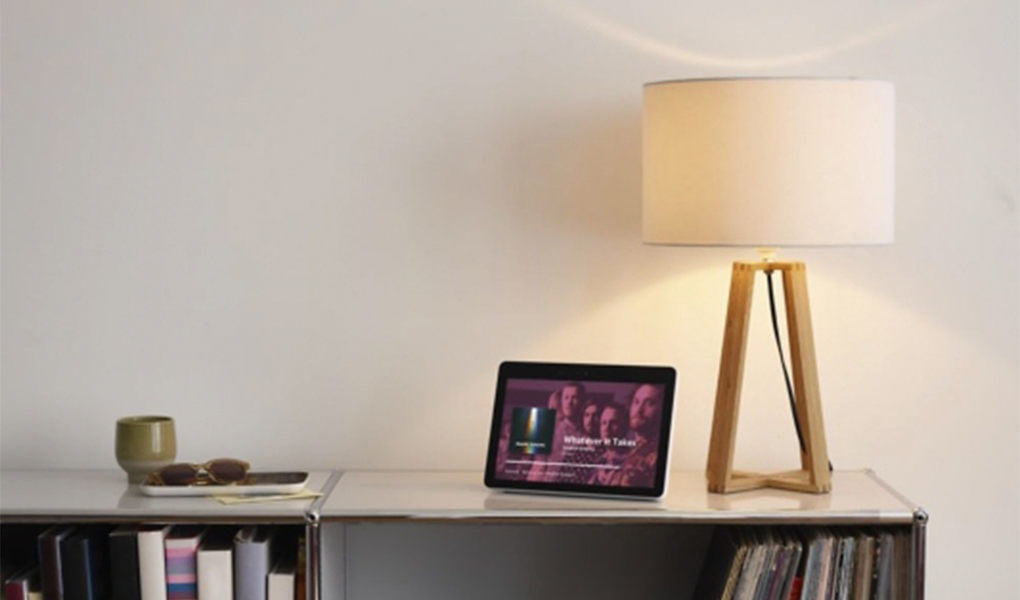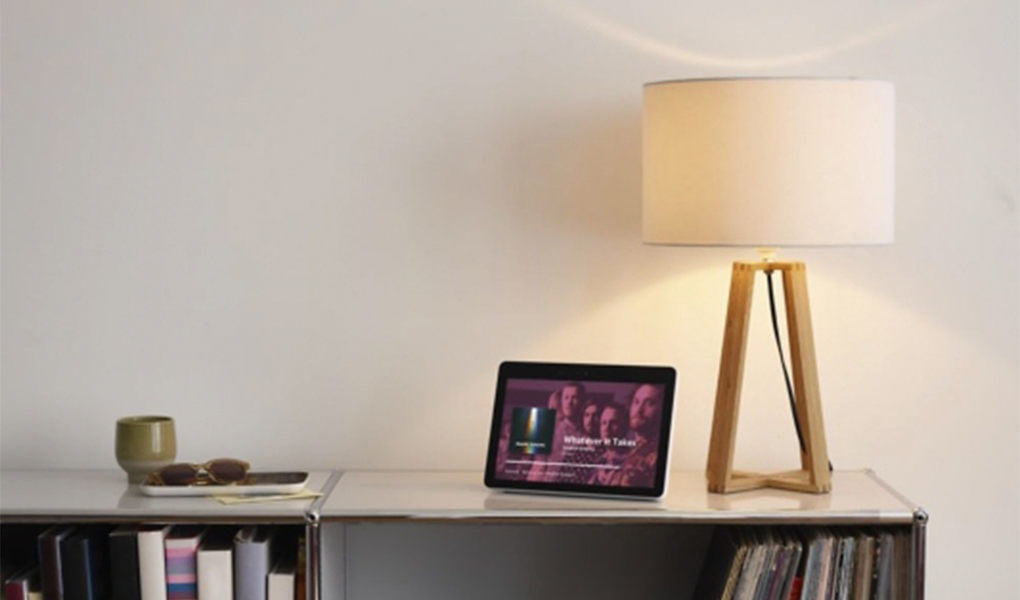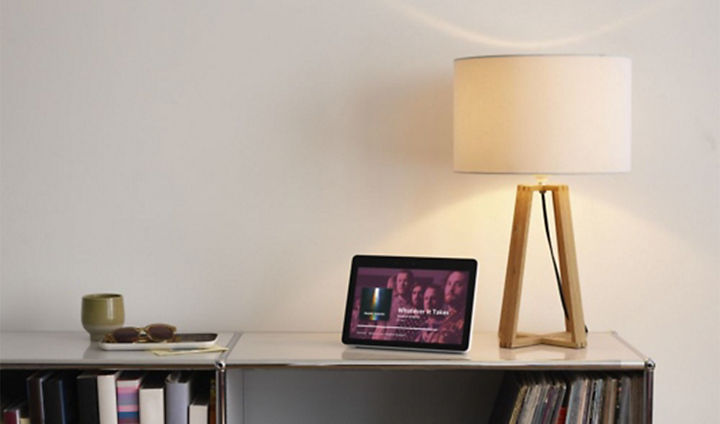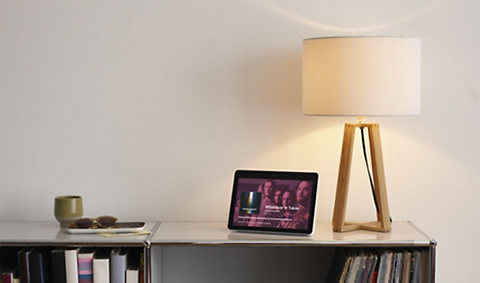 Even though they have a screen, smart displays aren't designed with watching movies in mind. If you want to include video in your smart setup, then Google's Chromecast is great value and very simple to set up - (more on that later).
The Google Nest Home Hub works seamlessly with Google Photos to see your best and latest pictures of loved ones automatically. Plus, use your voice to show your photos.
Smart displays can view and control compatible lights and other devices, including smart security cameras, from a single dashboard. Some smart displays also have a camera built in; allowing you to make video calls and the camera can also be used as a security camera, and stream to your smartphone.
Chromecast for TV
This tiny gadget turns your TV into a smart TV. Or to put it another way, it gets your TV online so you can watch Netflix, BBC iPlayer, YouTube and more on the big screen. It also gives you voice control with Google Assistant.
You just need a TV with a free HDMI port, Wi-Fi and a smartphone, tablet or computer running either Android, iOS, MacOS or Windows.
Bringing it all together
All the devices we've introduced work well on their own. But it's when they're connected to other smart home devices that the fun really starts.
Just saying "Hey Google, set TV room to movie mode" could dim the lights, set the room temperature to a 21° and cast Netflix to the TV. All you have to do is choose the movie.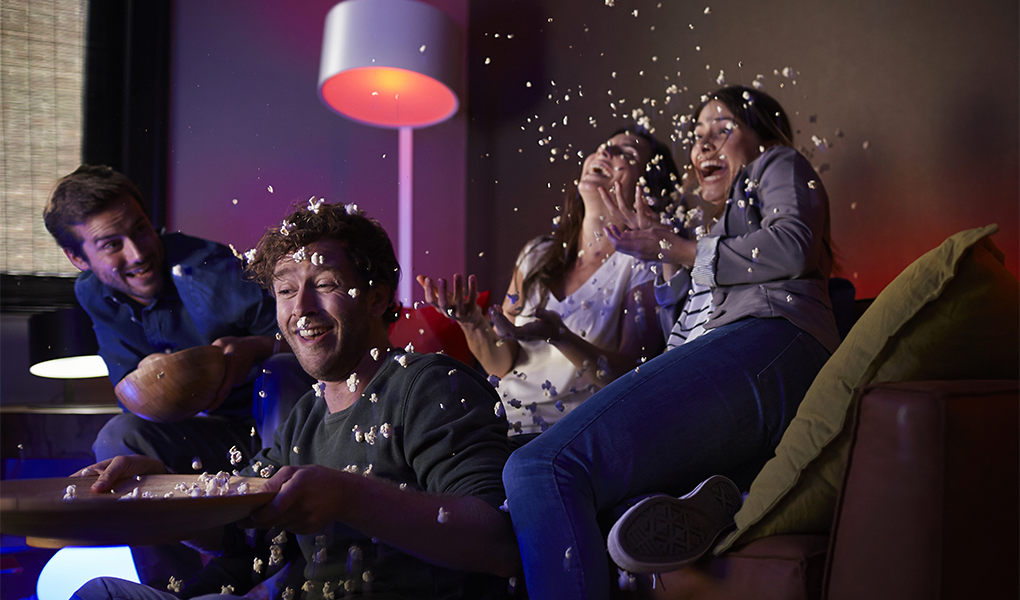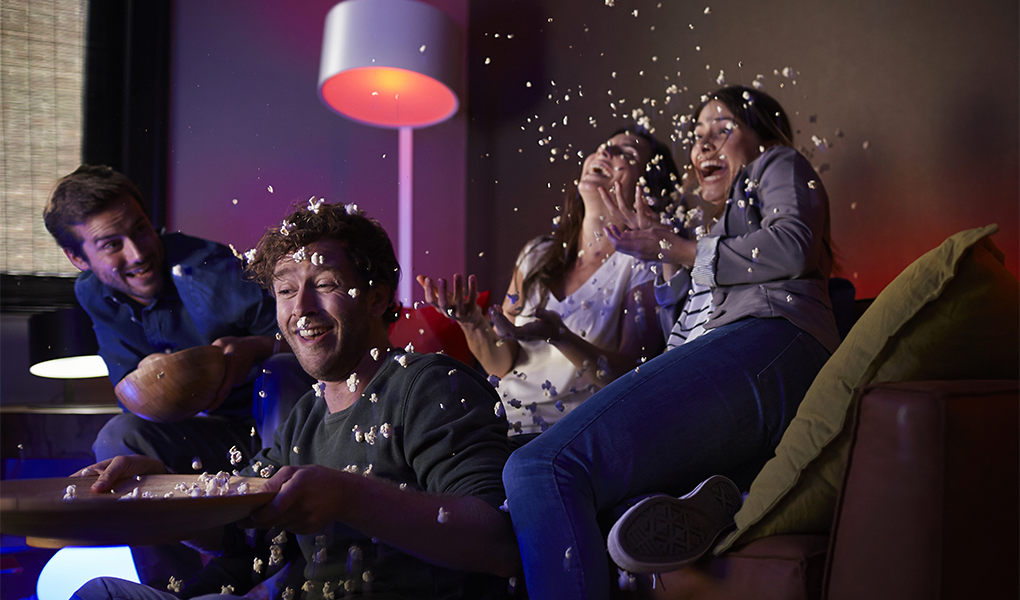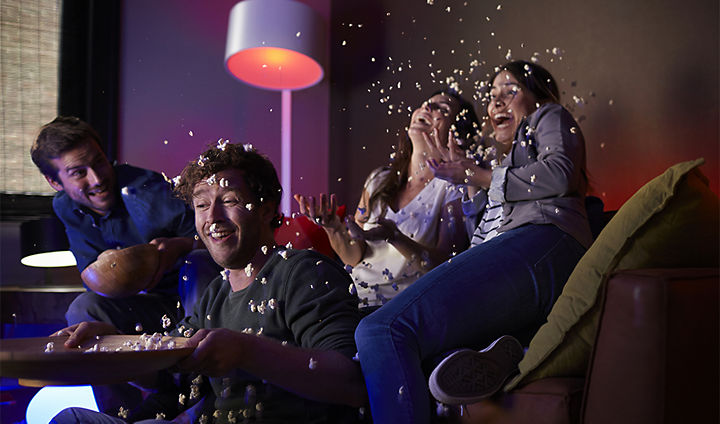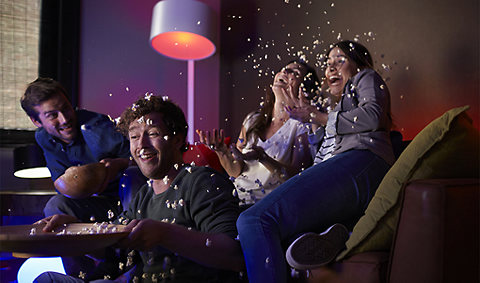 Our smart home product range
You can buy our full range of smart home products online or you can go to your local store. All our stores stock a wide range of smart devices and for a real hands on experience, some stores have a Smart Home display.