A simple guide to smart heating
Comfort, control and a dash of style
There are lots of reasons why smart heating is so popular. It's adaptable and easy to use, and doesn't need to be complicated to set up. In a few simple steps you can make sure your home heating is just how you want it.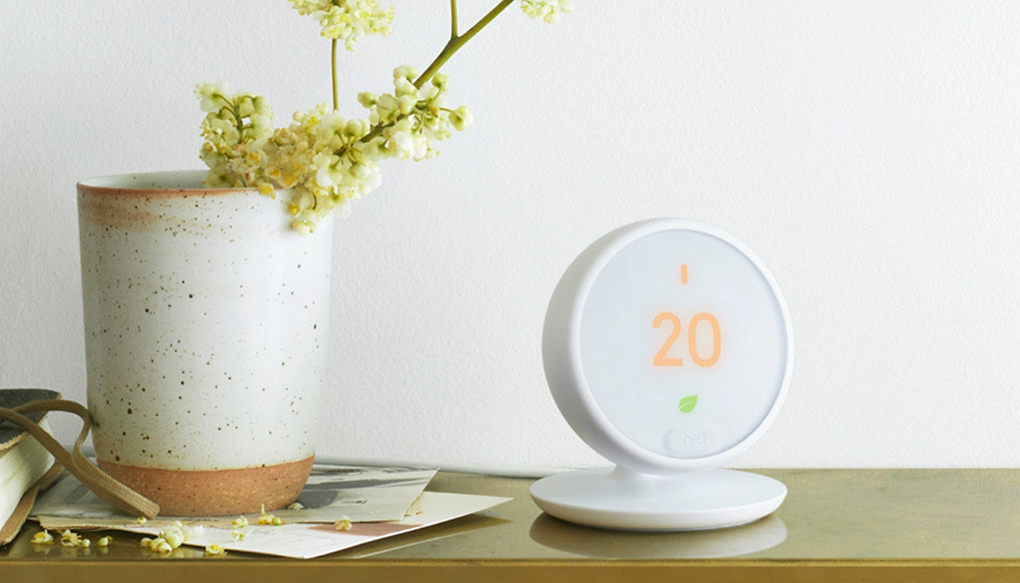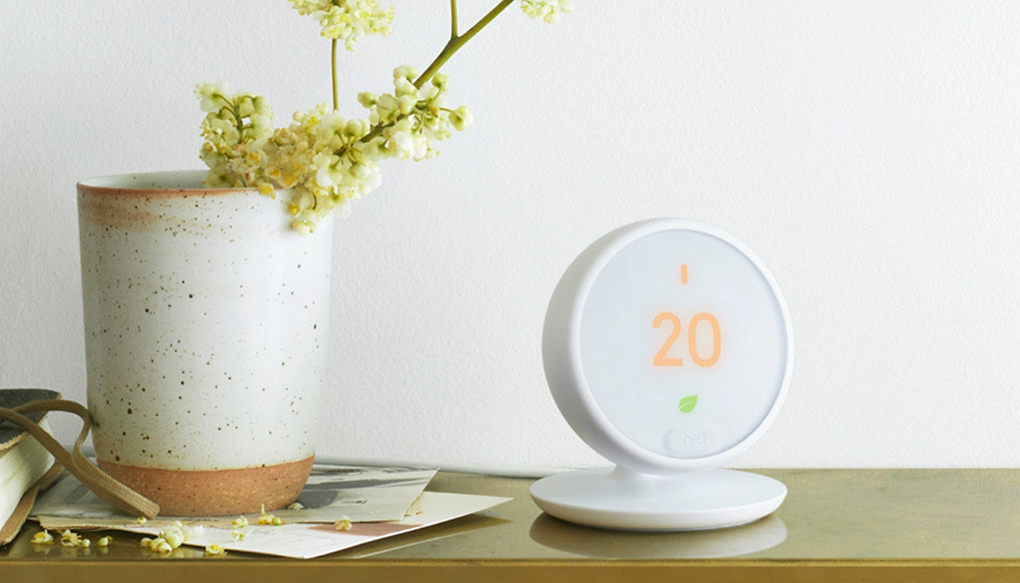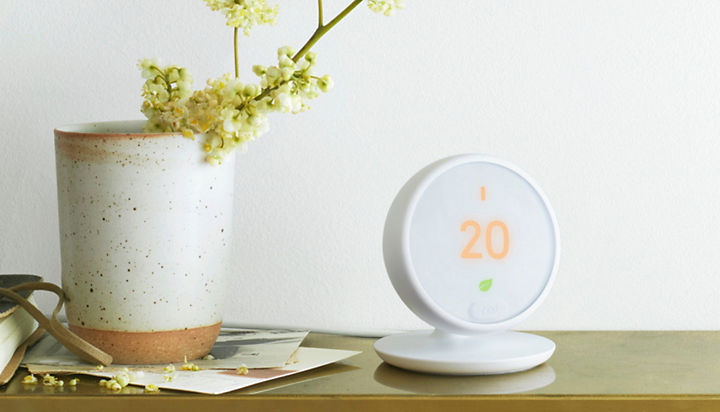 What is smart heating?
In a nutshell, smart heating is just your current central heating that is remote controlled by either your smart phone via an app, smart speaker or display. The main ingredient is a smart thermostat. It's wireless, super intelligent and easy to use. It's also an easy upgrade for an old thermostat. Because of this, smart heating is often the way people get their first taste of smart home technology.
5 reasons why people love smart heating
Remote control. Smart heating isn't tied to a timer's control panel. It can be set from a smartphone or by voice command. So you can turn on the heating before you get home, or turn it off while you're out. You can even turn it up without getting out of bed. That could be worth the price alone.

Easy to use. Setting your heating from an app can be simpler than programming it from a control panel. But even better, you don't even have to programme a smart thermostat. It can learn from your routine and create a programme just for you.
Save energy. Smart heating could help you save energy and reduce your bills. Smart thermostats learn how fast your home cools and heats. They can also adjust for the weather. This fine-tuning means your heating runs more efficiently. Smart thermostats can also track your energy use and make recommendations for saving. And the simplest energy saver of all, you can turn off the heating from your smartphone while you're out!
Works with your smart home. Linked to Wi-Fi, heating becomes part of your smart home. You can control it using voice assistants, like Google Nest speakers or Amazon Echo with Alexa, and include it in routines. For example, link to your calendar so the heating knows to stay off when you're on holiday.
Works with your boiler. Like traditional thermostats, smart versions work with many different heating systems and any energy supplier. In most cases, you're just swapping your old thermostat for something much, much better.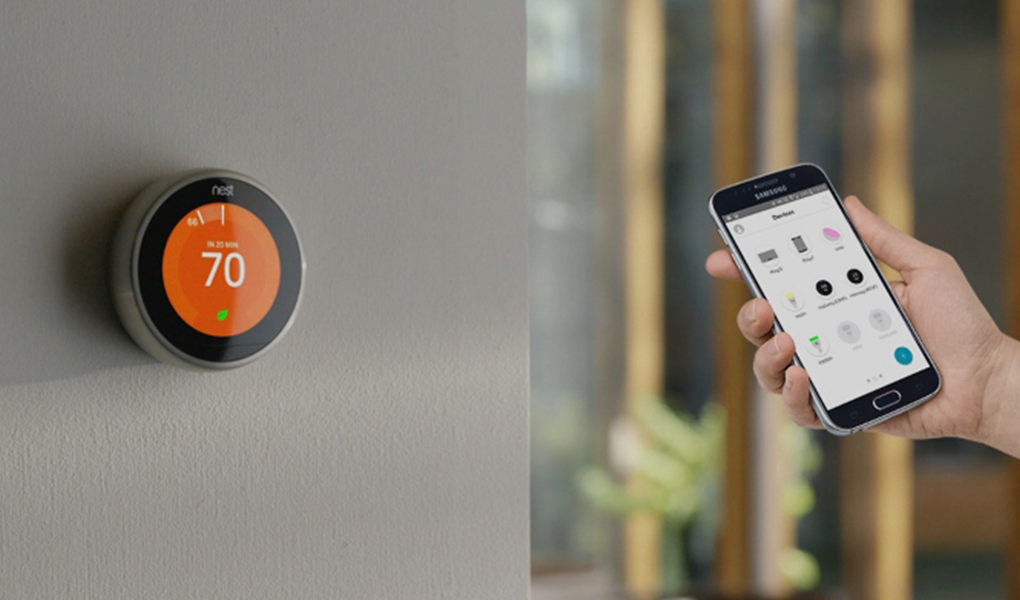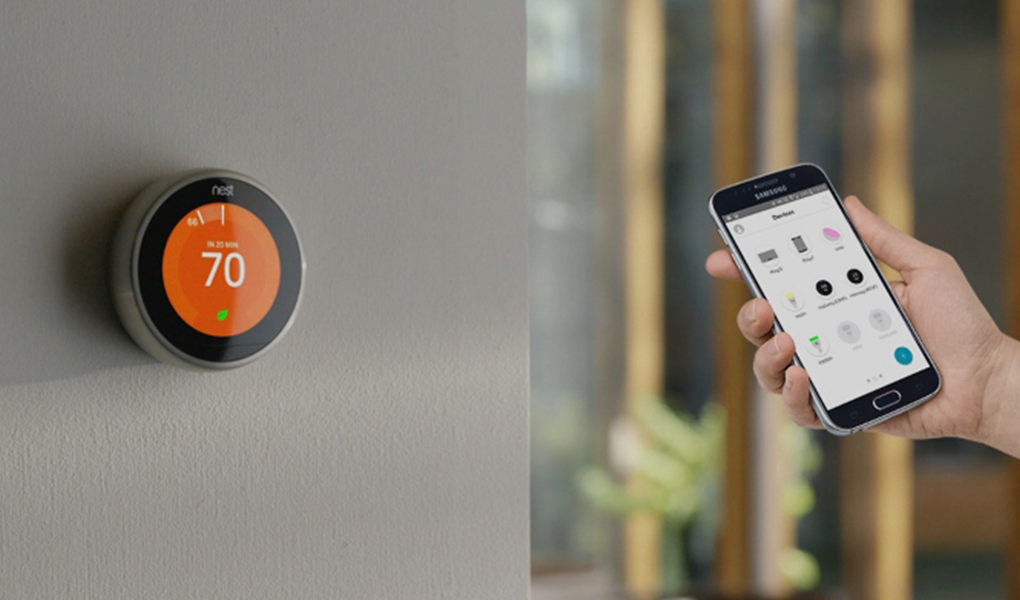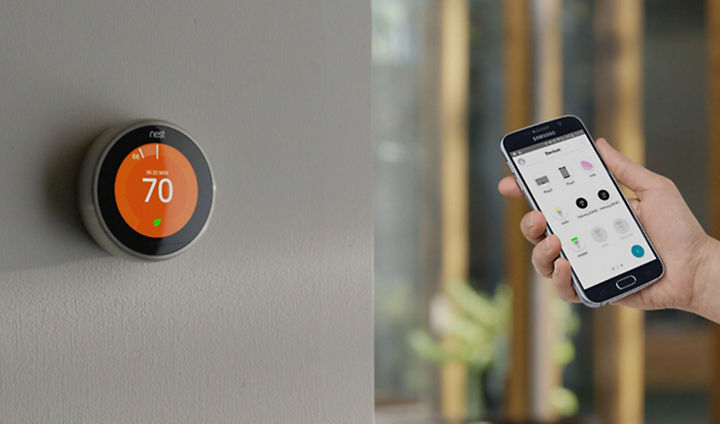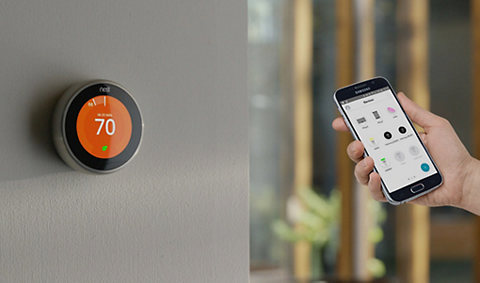 How does smart heating work?
Your smart thermostat connects to your boiler and the internet. Your internet connection gives you remote control over the heating and links it your smart home system. Other features vary by thermostat, but can include multi-room control, hot water control, 'geofencing' to track when you leave and enter your home and safety and holiday modes to protect your pipes when you're not there. Some will also monitor your heating patterns and give you feedback.
You don't need a new boiler or radiators. You just need to swap your regular thermostat for a smart one. For more control, you can upgrade your thermostatic radiator valves (TRVs) to smart versions too.
Installation
Some thermostats are designed for DIY installation, others recommend a professional. It's worth checking first so you know what to expect.
Smart thermostat features
Beyond their basic smartness, there are all sorts of clever features available depending on which model you choose. Here are some of the most useful:
Learning
Some smart thermostats programme themselves. They create personalised schedules by learning your patterns and preferences.
Energy reports
Information about energy use can help you understand where your heating bills come from and how to reduce them.
Location sensing
By tracking your smartphone, some thermostats can set the heating based on your location. Using geolocation your thermostats can switch off when you go out or on when you're nearly home.
Multi-zone heating
Useful for larger properties. Some systems support several thermostats, so you can have one in each zone. Others work with smart thermostatic radiator valves for room by room control. And some do both.
Weather watching
Using data from weather services, some smart thermostats fine tune their performance according to outside conditions.
Other features vary by thermostat, but common ones include hot water control, draught detection, safety and holiday modes to protect your pipes when you're not there, and feedback on your heating patterns.
Smart radiator valves (TRV's)
Smart TRVs give you room by room control and much more precision than traditional TRVs. You can set exact temperatures and schedules for each radiator or room. They're app and voice controlled and as easy to install as regular TRVs.
Even without an internet connection, smart thermostats can still control your heating. But you'll miss out on all that smart functionality.
Always check compatibility
When you're choosing a smart thermostat, check it's compatible with your heating system. Also, if you have a smart home controller, or are about to get one, check compatibility there too. We've selected our smart heating range to work with Google Nest speakers or Amazon Echo with Alexa.
Something to remember
A smart meter isn't a smart thermostat. The word smart gets used a lot these days, which can be confusing. . Smart meters are devices installed by an energy supplier to send meter readings automatically. They're clever, but don't integrate with your smart home devices.