Where to position a shower or bath tap
Choosing the right spot to fit your shower or bath tap
When you've chosen your new tap, spend a little time deciding on the best place to put if before you install it. This guide will help you plan where to position your taps to get the most out of them.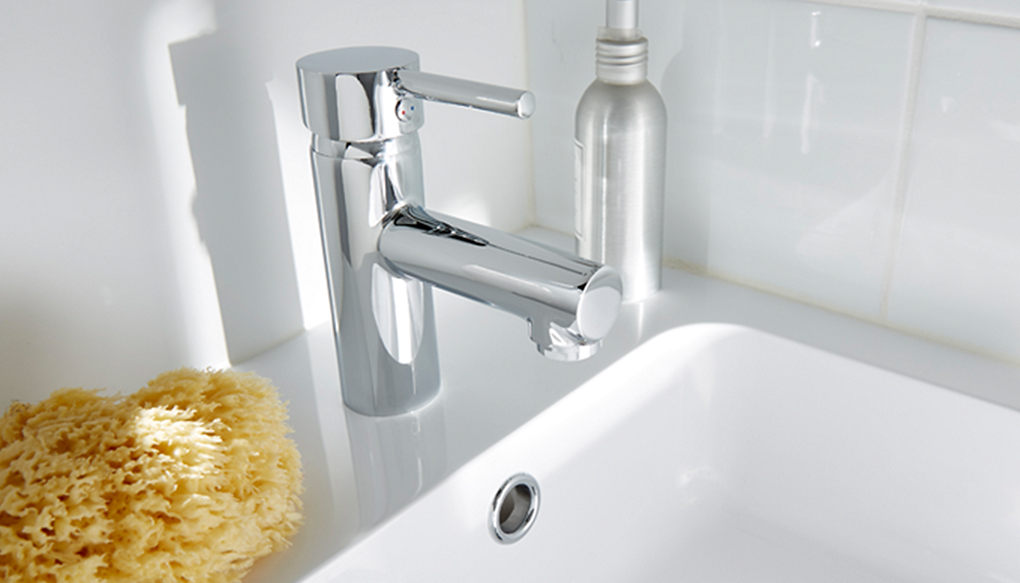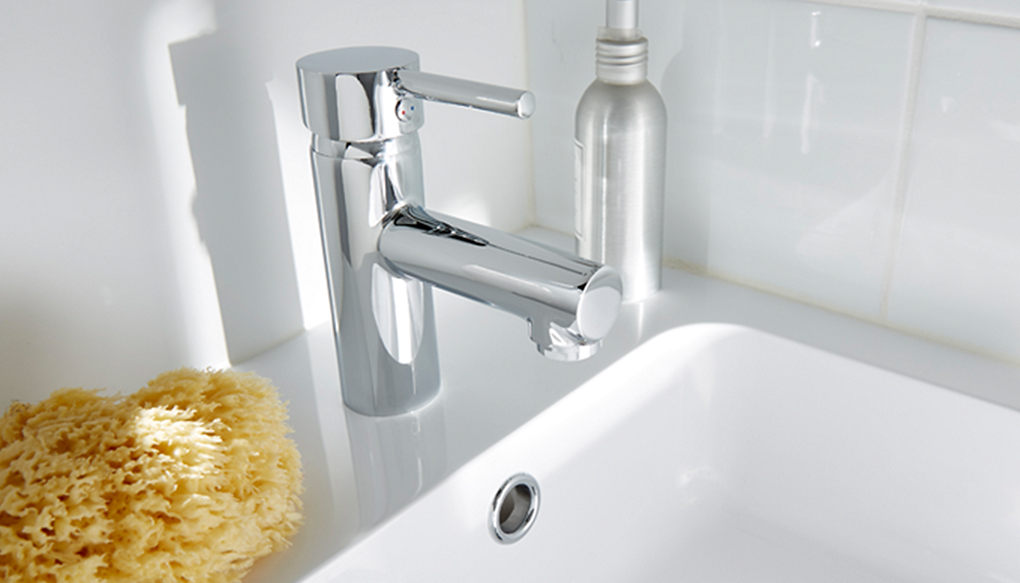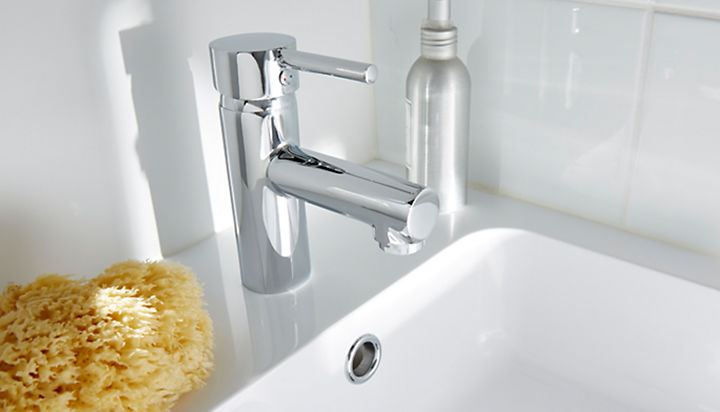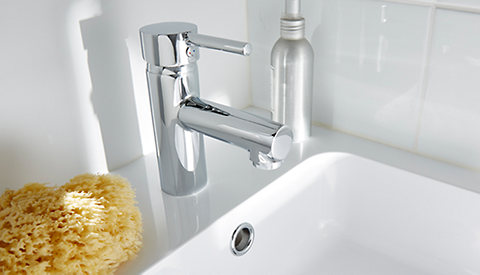 ---
Here are the recommended, most ergonomic heights for shower heads and shower taps: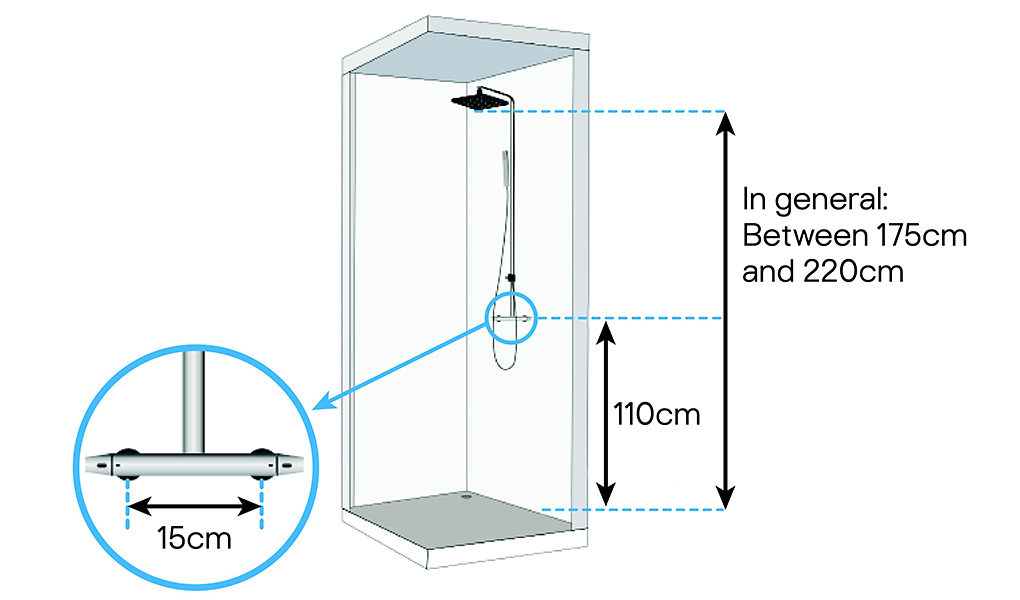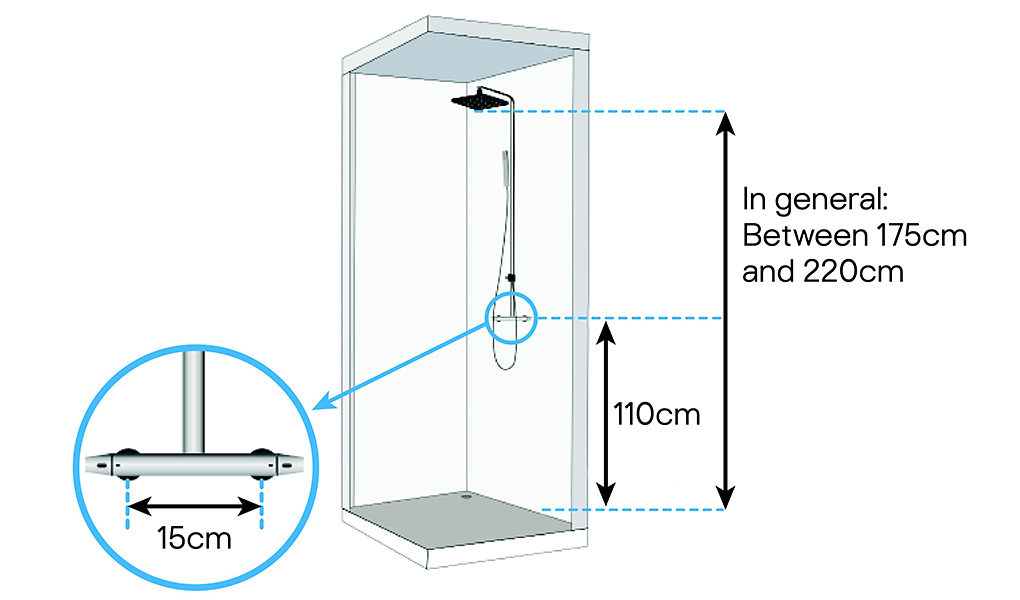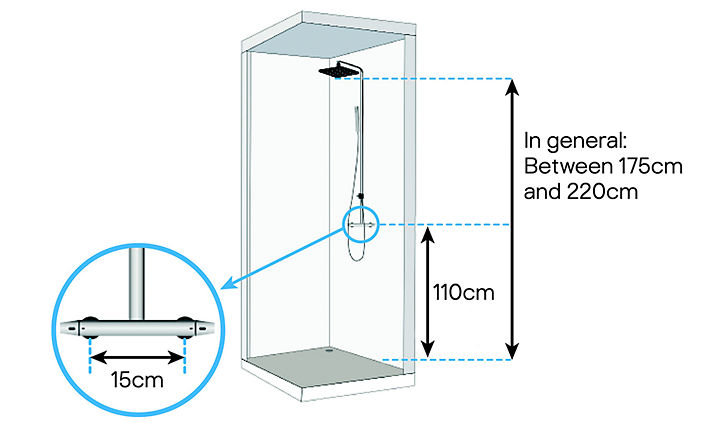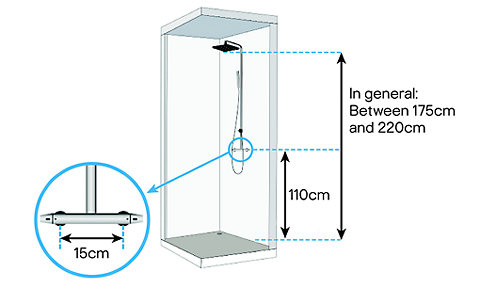 These figures are a guideline, of course, and depend on the type of tap and shower head, the size of your shower, and the height of the people who are going to use it. Also follow the instructions provided by the manufacturers of the products you buy.
---
Bath taps can be installed in three ways; on the bath tub, on the floor or on the wall.
On the tub itself
In this case you have to adapt the installation to the shape and size of the tub. Don't forget that you can drill holes in acrylic bath tubs wherever you want.
The traditional arrangement is to install the tap system at one of the two ends of the tub, but side installations are just as feasible and make the tap easier to get at. Take care not to position the tap outlet where it might be in the way of people getting into or out of the tub.
Taps can also be fixed to the wall. Because taps installed like this are not attached to the tub, they can be located at one end or along the side, as you prefer.
Leave a gap of 10cm between the top of the tub and the tap. The centre-to-centre distance between the hot and cold inlets is typically 15cm.
To facilitate installation, tap installation kits are available with eccentric fittings that can be rotated to compensate for different pipe positions.
On the floor
This type of installation is only needed with island tubs. You'll have to move your supply pipes and your drain to the middle of the bathroom, near the tub.
---