Join B&Q Club today for 10% off thousands of products! Already a member? Don't forget to enter your Club card number at checkout. Hurry, ends Monday!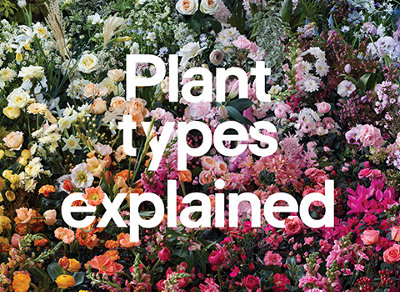 From shrubs to perennials, we've picked some of our favourite plants to talk about
We have over 300 garden centres nationwide bursting with the colour of over 2000 different plants in all shapes and sizes. From sweet peas to silver birch trees — you name it, we've got it. So, whatever those green fingers are tingling for, you can find it at B&Q. Our guides will help you choose plants for your garden, with information and advice about some of our favourites in the range.
From size to sustainability, our plants team carefully vet our stock to make sure it meets our standards. We even visit and monitor plants in the nurseries from the moment the seeds are in soil. We only select the most resilient, best-looking, tastiest varieties, so you can be sure that they'll thrive in your garden.
Your plants are in safe hands from seed to store
Our plants arrive in store just one day after collection from our growers - once there we look after them to keep them healthy, and refresh our entire stock every week. Have a flick through our photo gallery to see what our garden centre has to offer.
Bedding plants
Bedding plants are that joyful burst of colour in every season. The showstoppers of your outdoor space. From hanging baskets to flower beds, these plants are the finishing touches that bring your garden to life. You can grow them from seed, buy them ready to plant in your borders or even as arranged pots for your al fresco dining spot or hanging baskets for a cheerful welcome at your front door.
Alpines
As their name suggests, Alpines originate from mountainous regions. Because of the extreme locations and freezing temperatures that they've adapted to, these small, hardy plants can cope well in cold, exposed sites. They tend to be low growing and many produce gem-like flowers. Their compact shape means they're perfect for the smallest spaces, while their resilient nature makes them compatible with amateur gardeners.
Decorative grasses
Think beyond the bowling green style-turf and explore decorative grasses for your borders. As many gardeners look to more natural ways of planting, grasses are becoming very popular. Unpretentious and delicate, grasses bring an elegant and calming feel to your garden. They add a sensory element to your outdoor space with their different textures, shades, and even sounds as the breeze catches them – the perfect backdrop for the moment with your morning tea or evening drinks.
Perennials
The backbone of any garden, perennials are the hardy, reliable type. Unlike annuals, which provide quick colour but only live for a year, perennials come back for many seasons – this also means they're great for getting the most out of your garden budget. They bloom for a shorter period of time and the stems die back over winter. Perennials might take a few years to get established, but it's only because they're setting down roots to return bigger and better each year. Plants that are here for a good time, as well as a long time.
Shrubs
A garden wouldn't be complete without shrubs, they're the heart of your outdoor space. The low woody stems and leaves that come in every shape add a sculptural focal point to your garden design. Use them as hedging, a natural backdrop, or for a real talking point when they're in full bloom. Shrubs are a real favourite of ours, so we have a huge variety to choose from and fresh stock throughout the year.