Join B&Q Club today for 10% off thousands of products! Already a member? Don't forget to enter your Club card number at checkout. Hurry, ends Monday!
Creating your own multi-purpose space 
Popular for creating a more sociable style of living, an open plan kitchen can transform the way your family connects by combining different elements of your living space in one area. Bringing a kitchen and dining space together gives room for cooking and entertaining at the same time, without the chef being out of sight - and it is a wonderful way of bringing people together for celebrations and holiday meals. 
Open plan living is also particularly suited to families, giving flexible space options as children grow and households change, continuously providing a hub for different generations to come together.
In smaller homes, bringing together a kitchen and living area can give a light and airy feel to a small space, especially if the decor complements the different zones.
But where to start? 
Open plan living needs careful thought and planning to ensure the flow between the different areas work together and give the feeling of a clean and uncluttered space.  We have put together some ideas of how you can make the most of your open plan kitchen and maximise on creating your own multi-pupose space.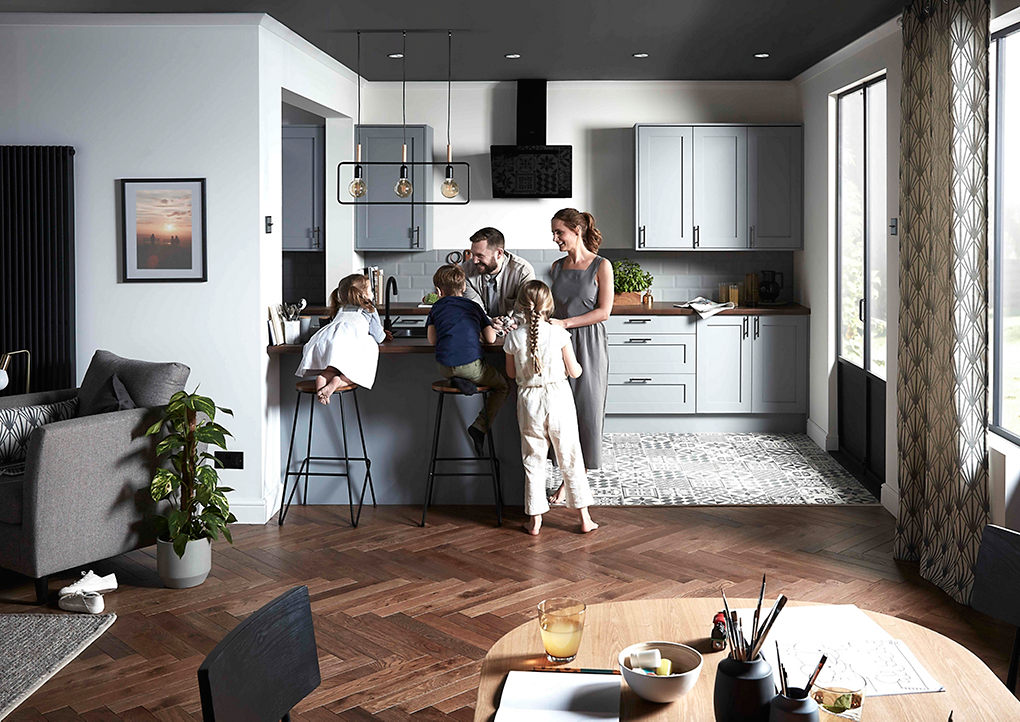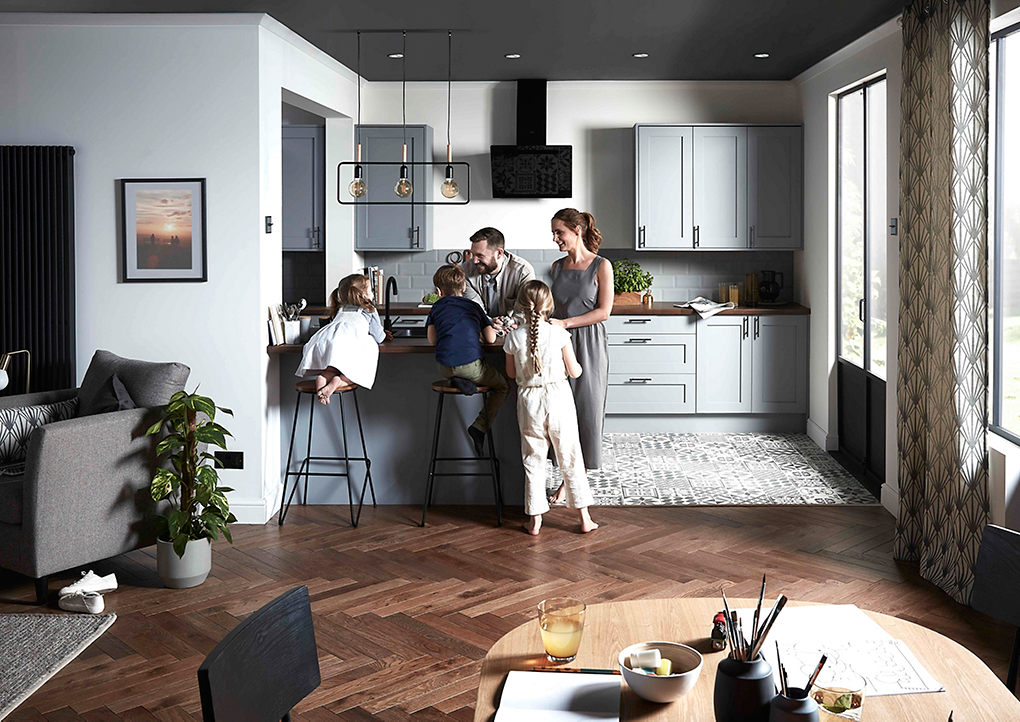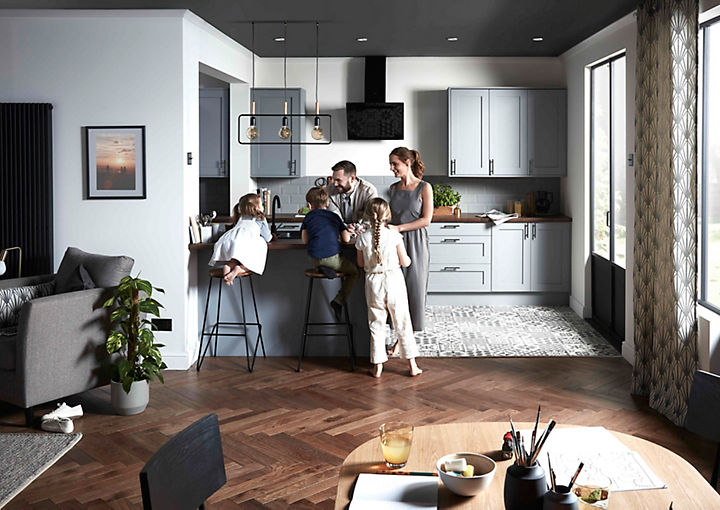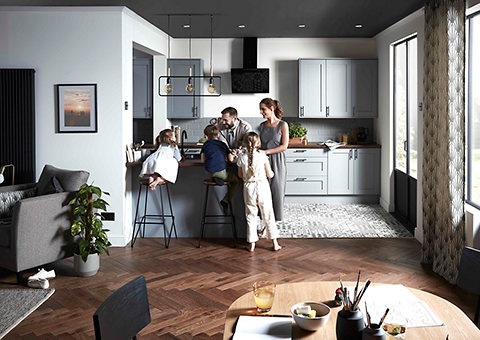 Getting the balance right
An open plan kitchen needs to have defined areas – seating, dining, cooking – even if they're open to one another, so the first thing to consider when planning your area is to focus on your desired kitchen layout and how it flows and works with the rest of your space.
Nowadays,it isn't enough to just put an island as a room divider and think that's it.  We need zones for working, for eating and also for relaxing, so it's important to focus on what the main purpose of your open plan space will be.
Start by working out what kind of areas you want.  Are you looking for a kitchen and dining area, or perhaps a space where the kids can do their homework and you can use as an office during the day?  Once you decide on this, you can then start planning which zone the kitchen will occupy. 
Bear in mind that once a kitchen is part of an open space it will have an impact on all the other areas – there's no closing the door on noisy appliances, or saucepans and plates left on worktops after preparing a meal. Likewise, your kitchen cabinets will be on show all of the time, so your look needs to be uncluttered and stylish.  
To extend the open feel of a multi-use space, choose a reflective, gloss finish like Garcinia white gloss slab  which helps to bounce light across the room. Great for both small and large layouts. 
White and light coloured kitchens are fantastic for giving the impression of space and light - this is great when you want to give that optimum feeling of space. If you think it might feel too stark, use light wood worktops, bar stools and handles to give a feeling of warmth and homeliness.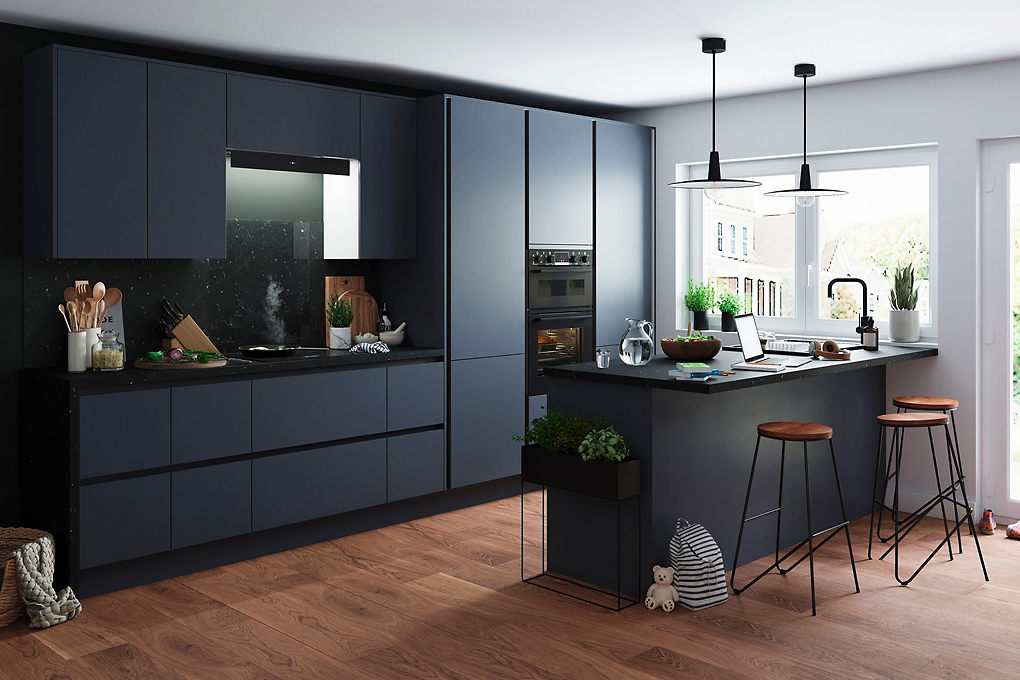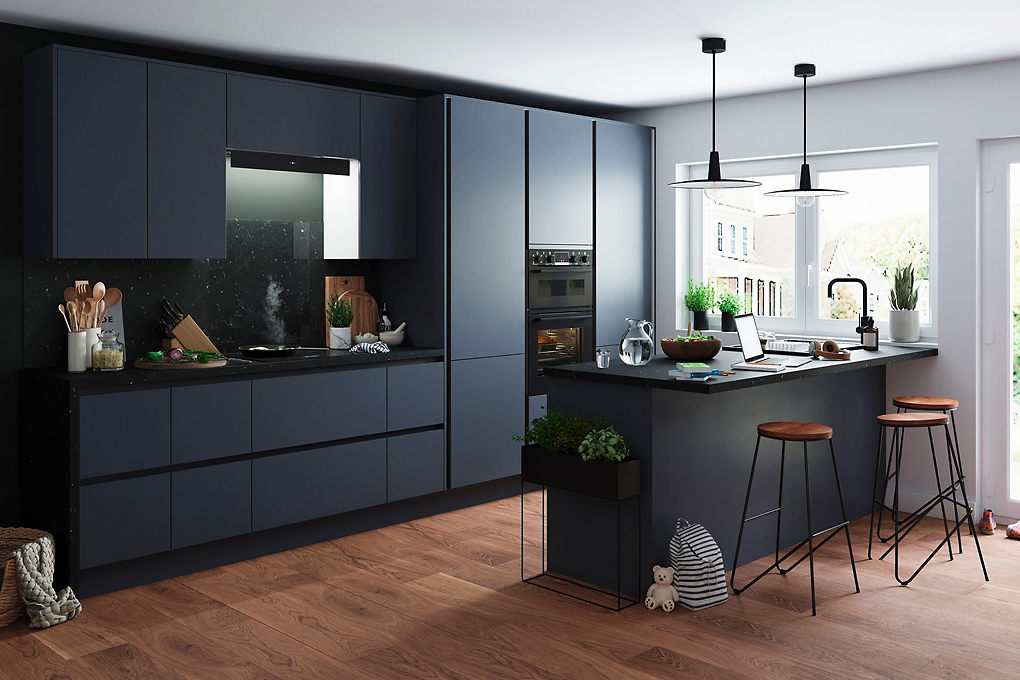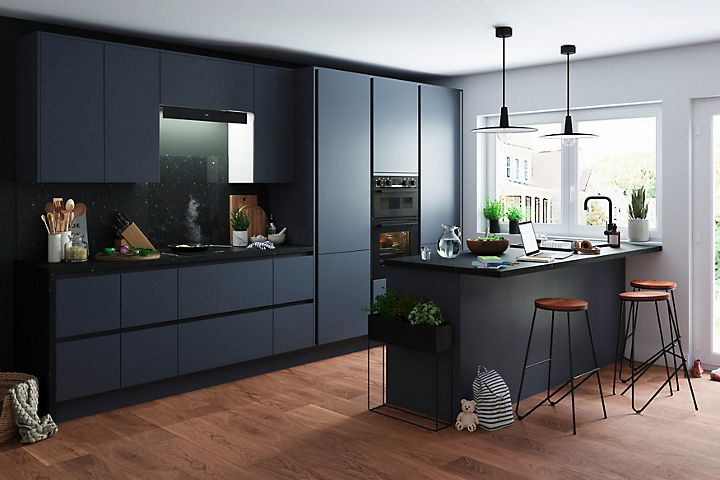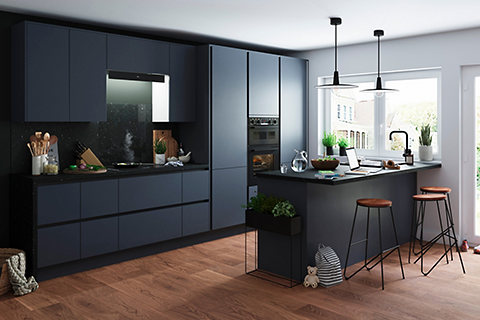 Feeling the flow
Once you are happy with your open plan kitchen flow, you can go ahead and decide on the look for your walls, floors and finishing touches - bringing your own ideas and styles to create your own multi-purpose space.
Using different types of flooring is a great idea to help separate a kitchen zone from a dining or living area.  Using complementary colours and flooring types will help give that continuity while ensuring that each area is separate.
Remember that lighting in your open plan kitchen is extremely important - you want to ensure that each of the different zones has its own type of lighting. Each area will have it's own requirements to ensure that there are no dark spots.  
Make the most of any natural light that is available, and then choose which king of lighting works for your space. Overhead pendant lights or lighting banks work really well for a dining space, and mood lighting can give a chilled vibe to relaxation zones.  Don't forget any under-cabinet or task lighting for prep areas.
Open plan in smaller spaces
So, can an open plan layout still work in a small space?  Absolutely! 
Not every home has a huge space for open plan living, the majority of homes are smaller these days, and therefore space needs to be optimised. And with limited space it's even more important to consider making the most of your kitchen cabinets and work surfaces.
A breakfast bar or a small island made of base cabinets with an overhang makes a good alternative to a dining area or desk.  With the rise of working from home, there's a lot to be said about considering a home office area in your kitchen, and even in a smaller space this can work really well.
Don't forget you will need the right lighting, electrical sockets and USB slots to make the most of your working area.