Green kitchen design ideas
Going green
Green kitchens have become really popular over the last couple of years and the trend doesn't look like it's going away any time soon.
Whether you want to go all out and choose a brand new green kitchen or update your kitchen with new green kitchen accessories and some new green painted walls, we have some great ideas to inspire you.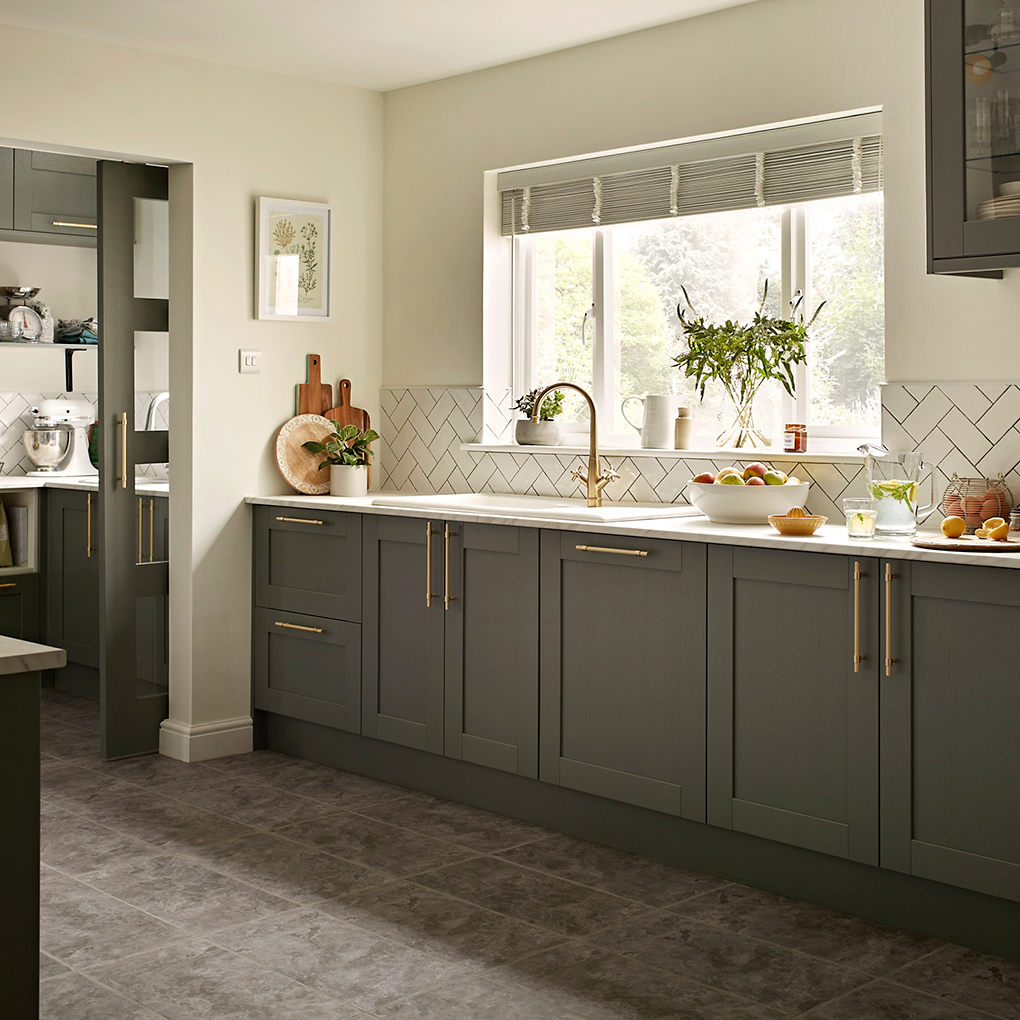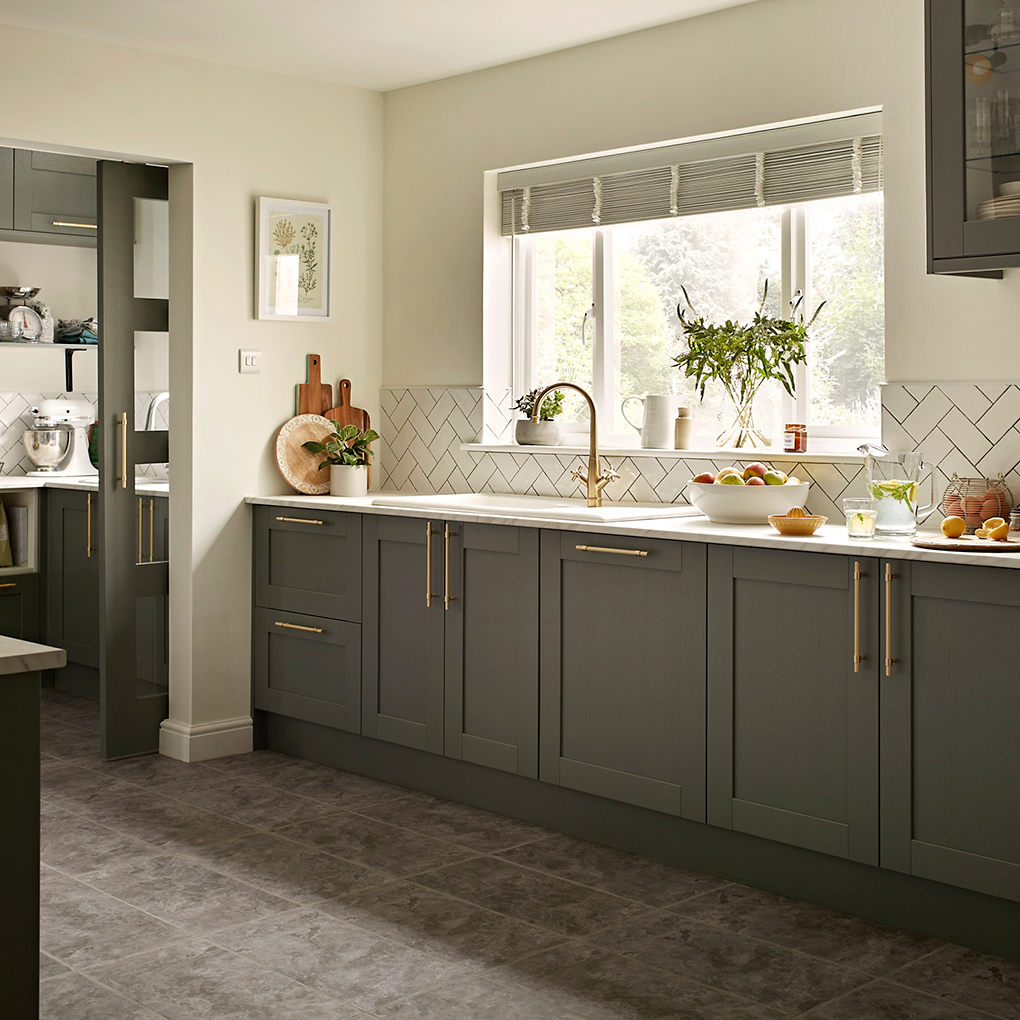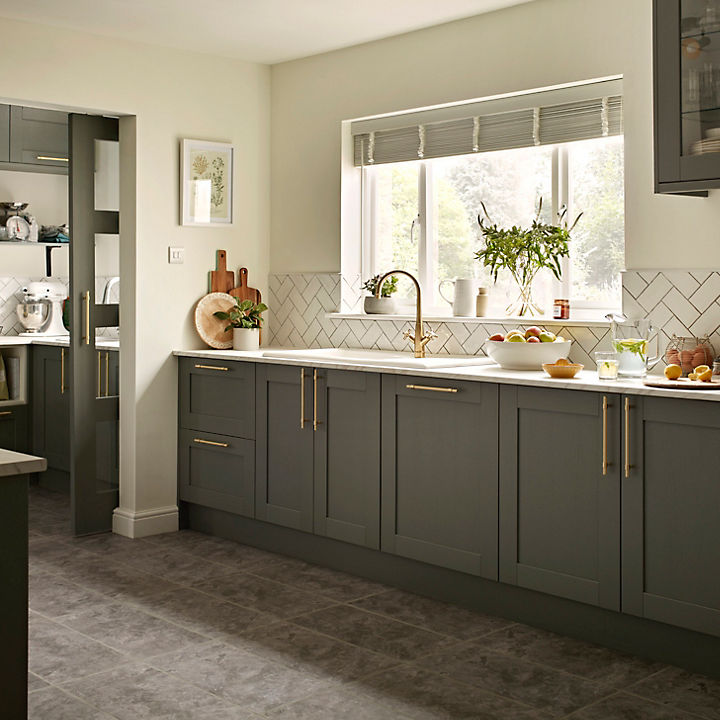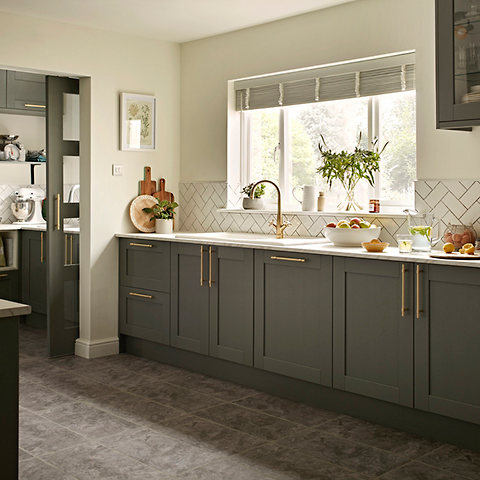 How much green?
Firstly, have a think about the kind of green kitchen you want and whether you want a complete new green kitchen look or update your current kitchen with some new accents of green. It's a great idea to pull together inspiration from magazines and online to create a moodboard with your favourite greens and see how they work together.
There are so many shades of green, it is easy to find one which you like - and different tones of green can work really well and really change the vibe – dark green can create a warm and comforting feeling or a bright lime green will really freshen up and dazzle your walls.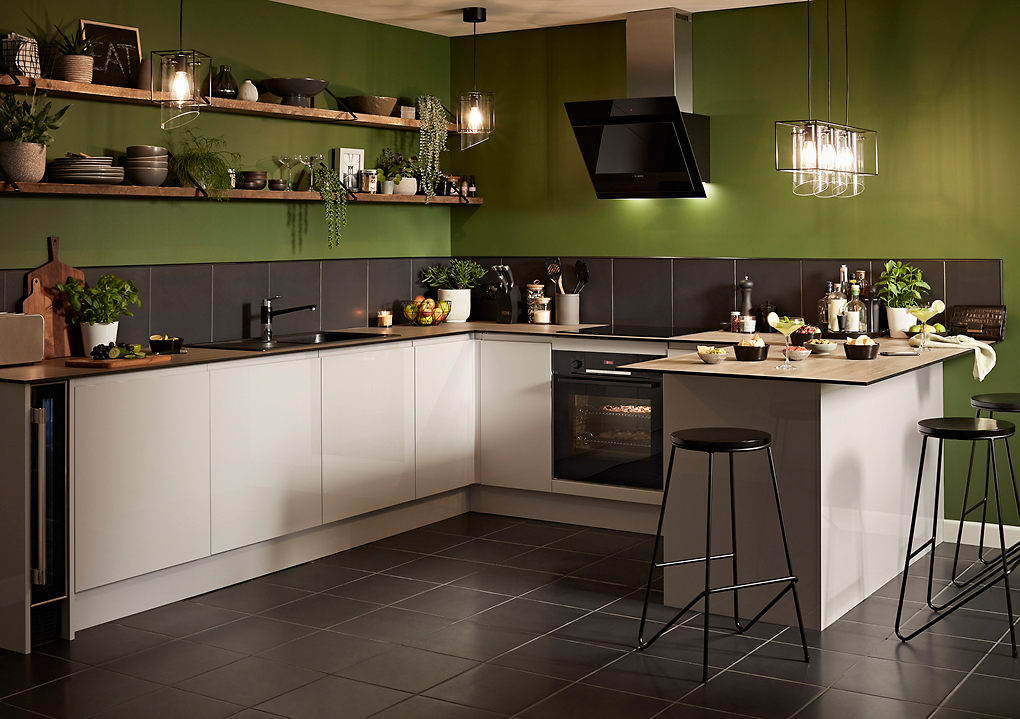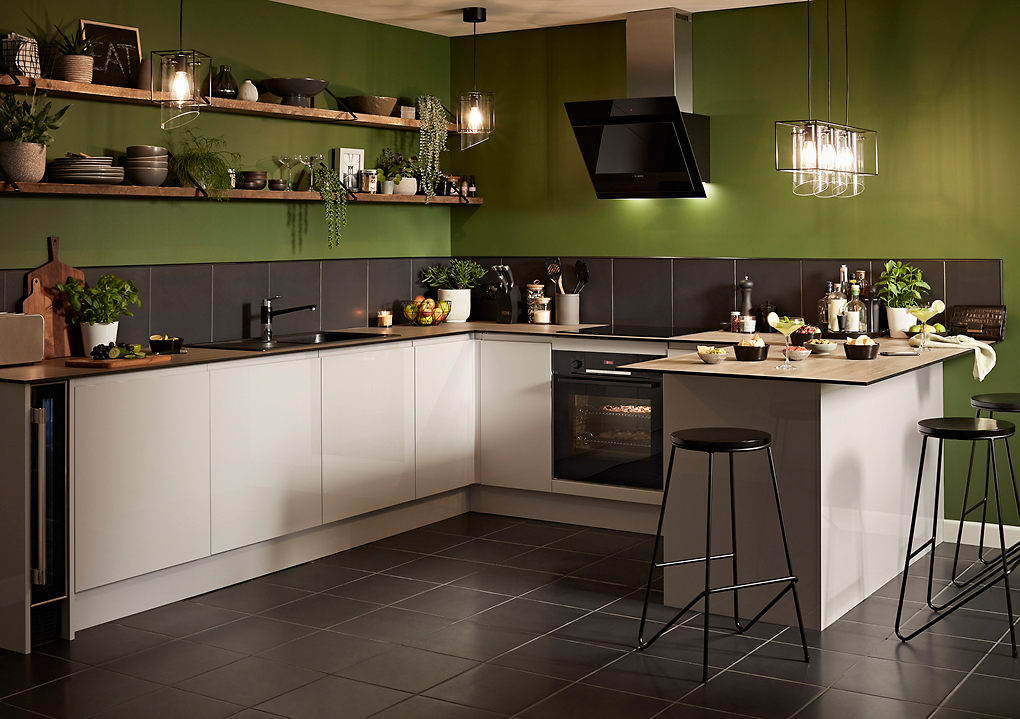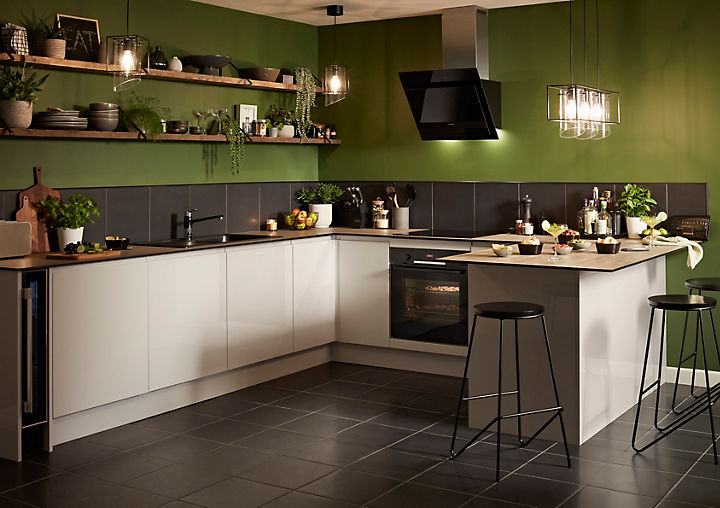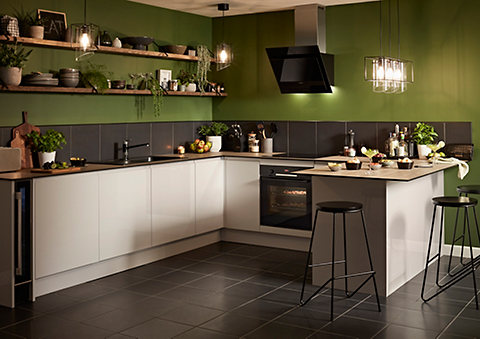 Our Alpinia sage green shaker style kitchen blends the calming pale green shade with a woodgrain finish, adding depth and creating an effortlessly chic and timeliness feel. Use a cool marble worktop and splashback to finish off that feel.
Being green doesn't need to stop at your kitchen cabinets – you can completely change the look and feel of your kitchen by choosing bold greens for the walls or floors. If you don't want to change your kitchen doors, you can still add the green vibe with green painted walls or glossy green wall tiles.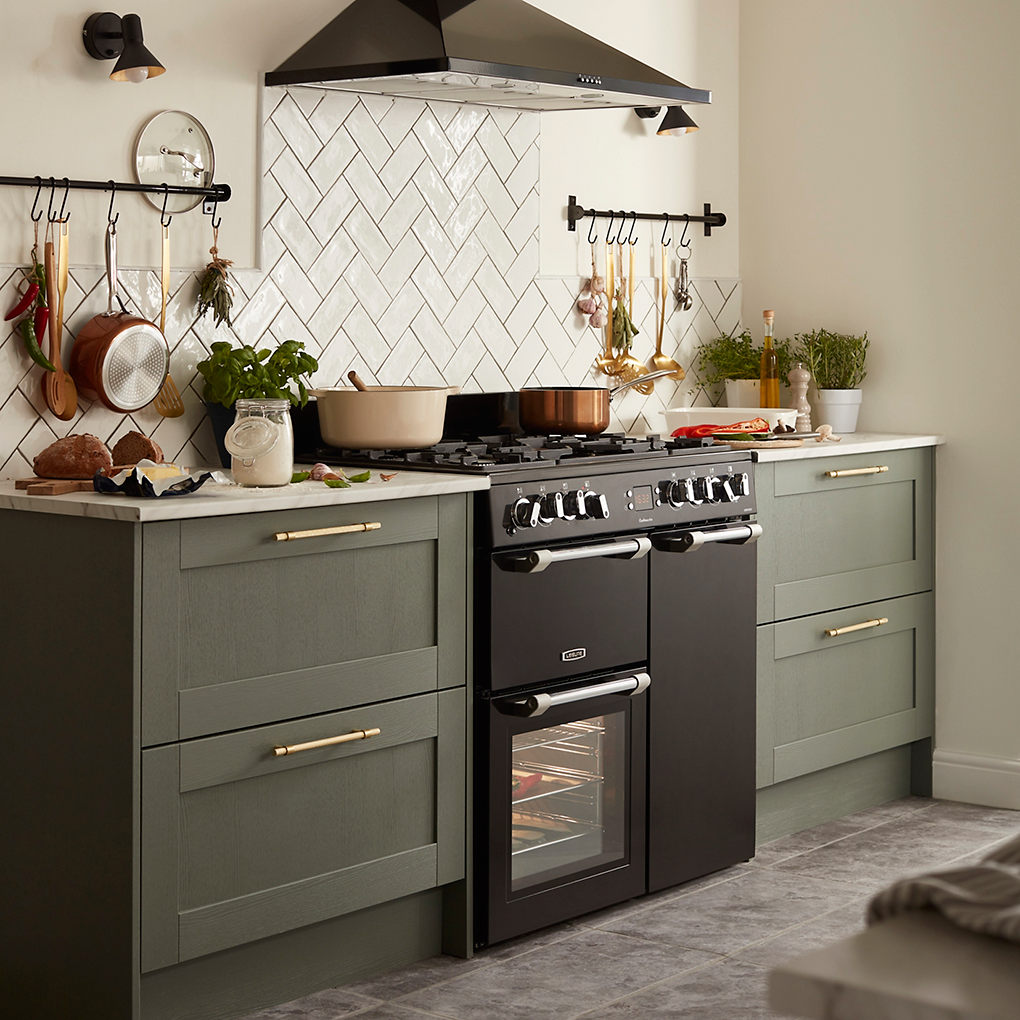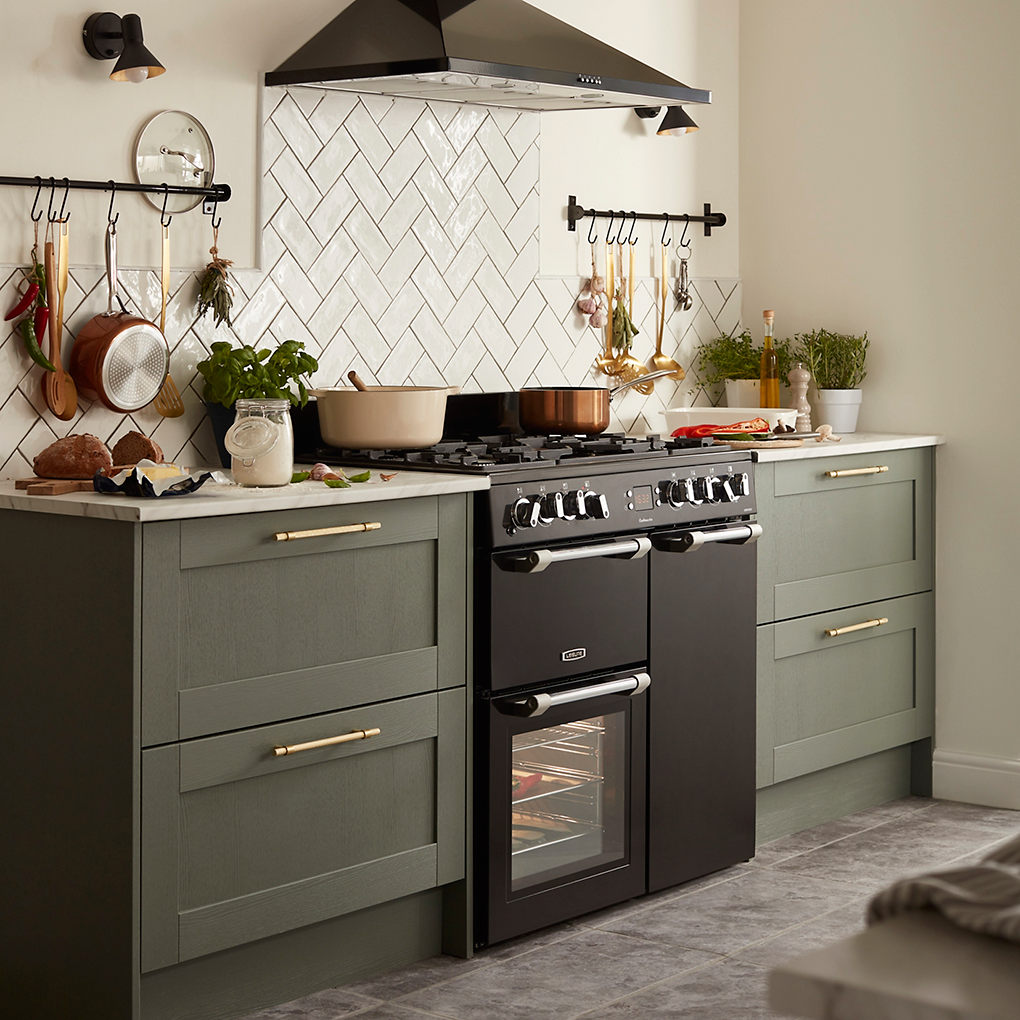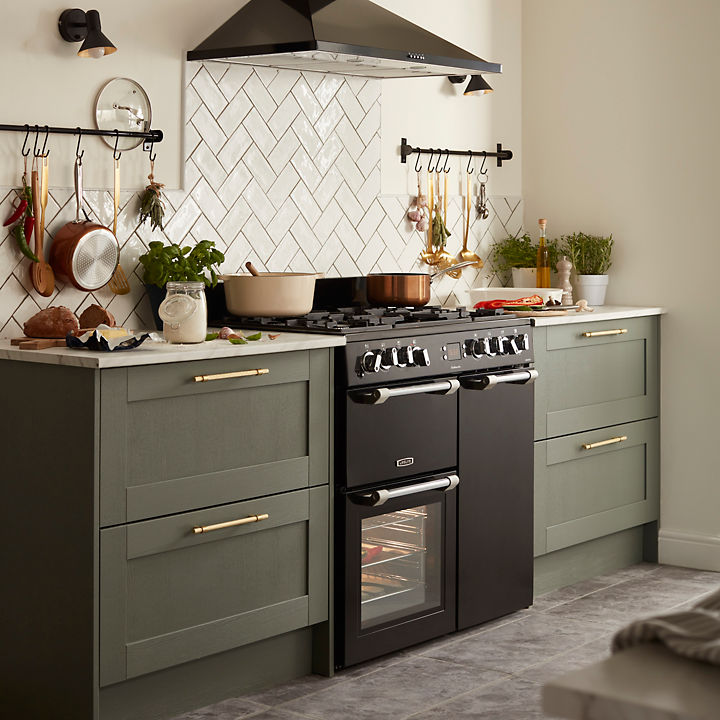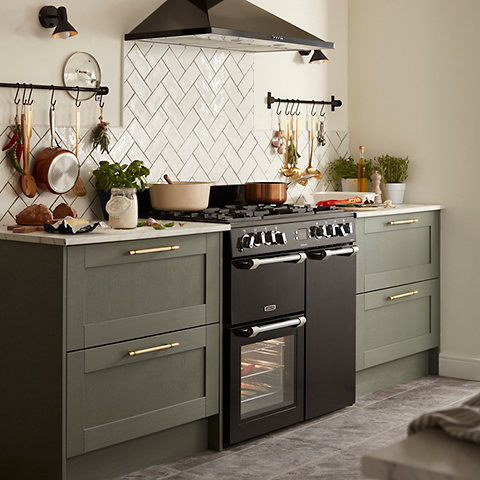 Updating your kitchen by adding green kitchen accessories and textiles is a simple and cost effective way to bring the green kitchen trend into your room.  Adding a new green toaster and green kettle alongside new green storage canisters and cookware will really give you a co-ordinated green kitchen look at a small price.