Barbecue cooking ideas & tips
Hone your bbq skills
Take your bbq to the next level with our tips and tricks to revitalise your menu. We've also got advice on caring for it to get the best out of your grill year after year.
Not bought your barbecue yet? Check out our buying guide for help picking the perfect model for you.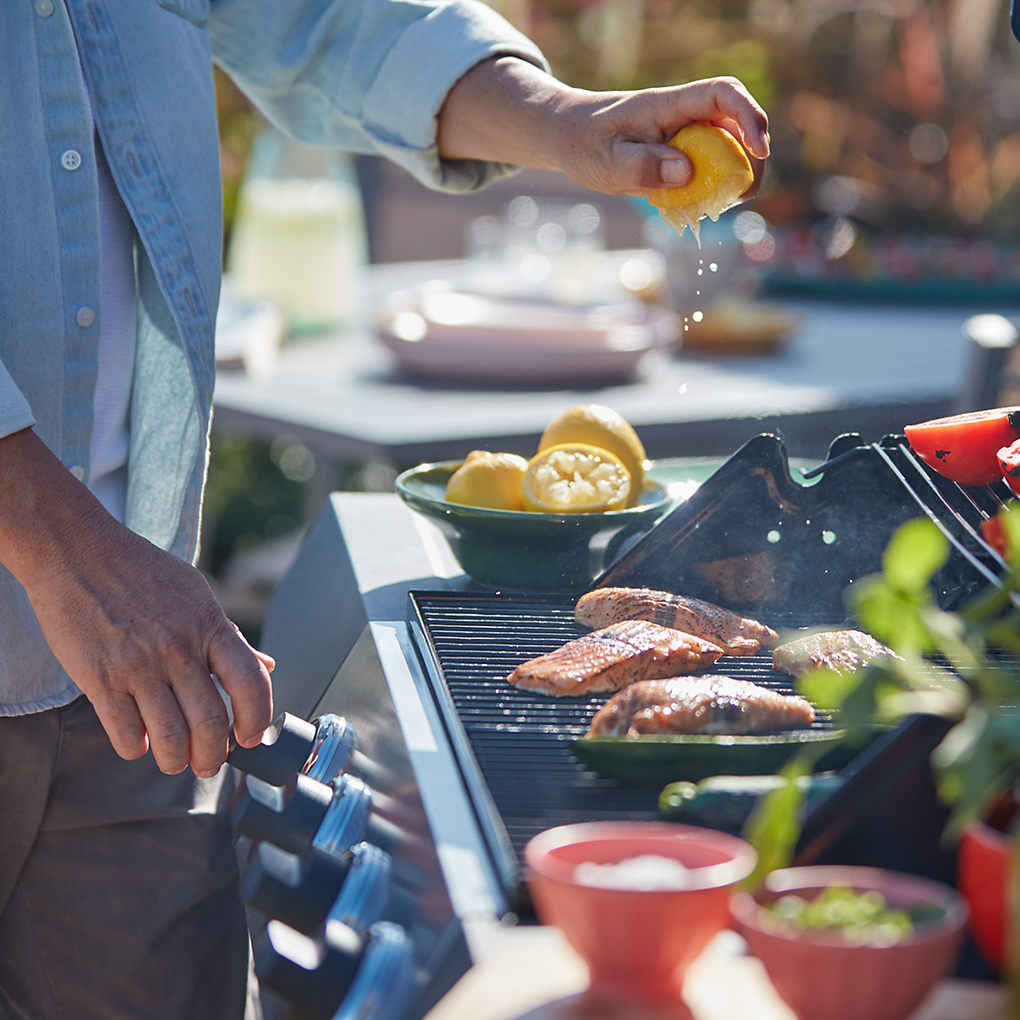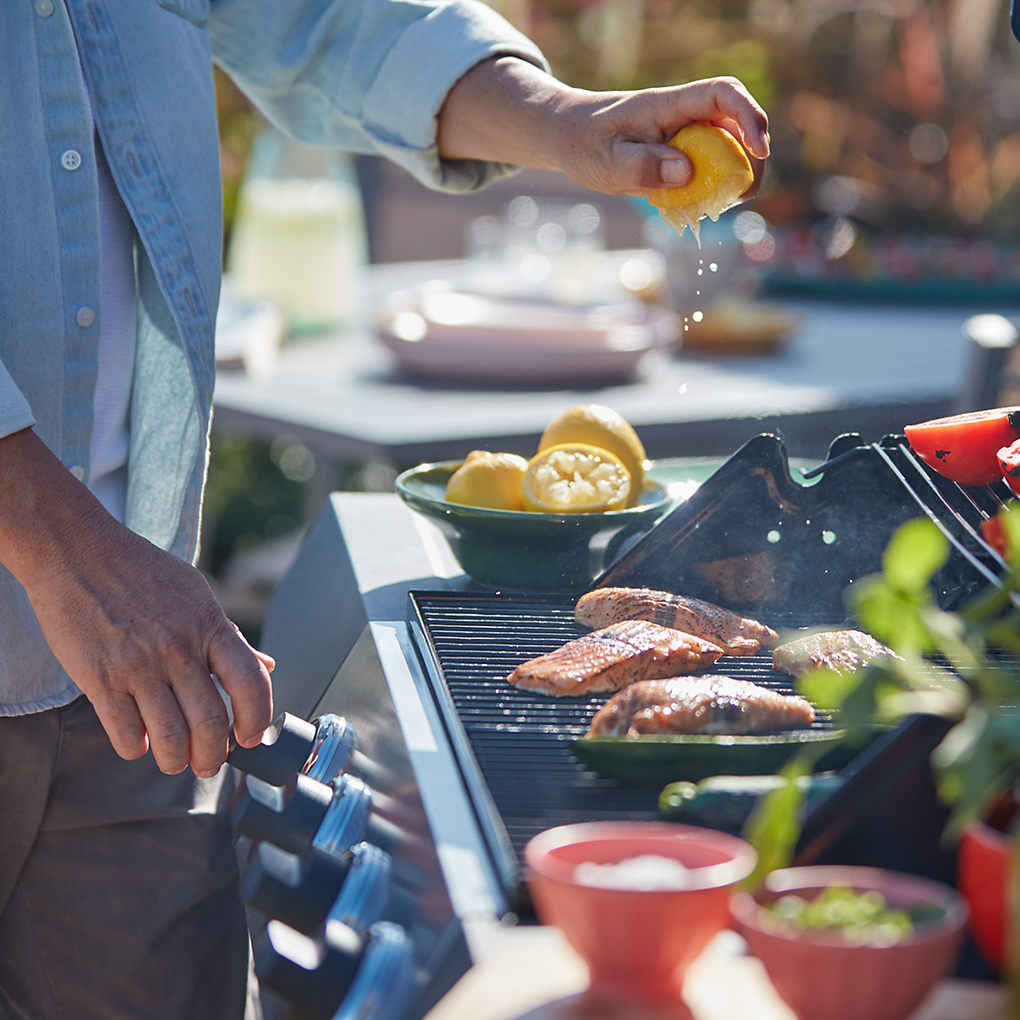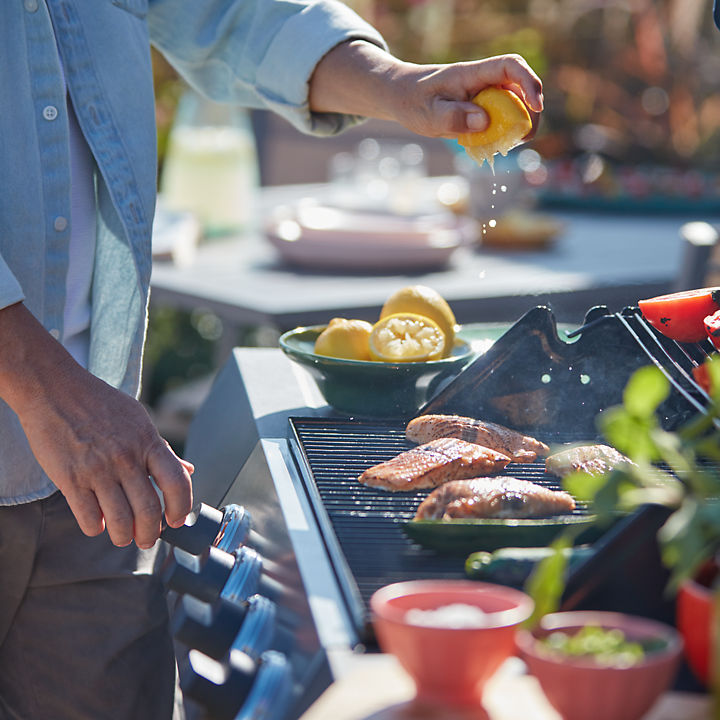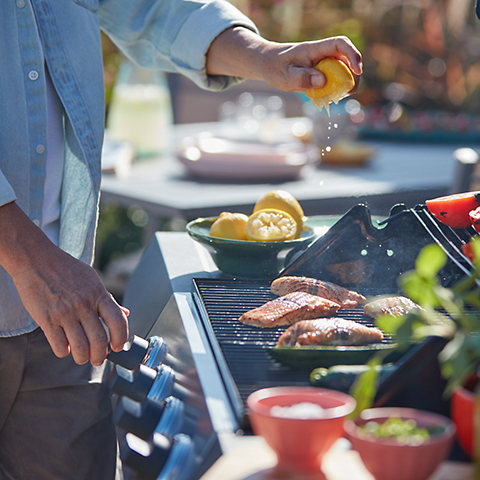 Stock up on the essentials
There are some absolute must-have items that every alfresco chef needs. Cooking and serving tools are pretty universal, regardless of what type of barbecue you have or how epic the al fresco feast will be. From tongs to spatulas, thermometer forks to skewers, these tools and utensils help with everything from flipping burgers to serving sausages. Pick up an individual item that you're missing or opt for a pack of barbecue tools, so you're covered for all types of cooking.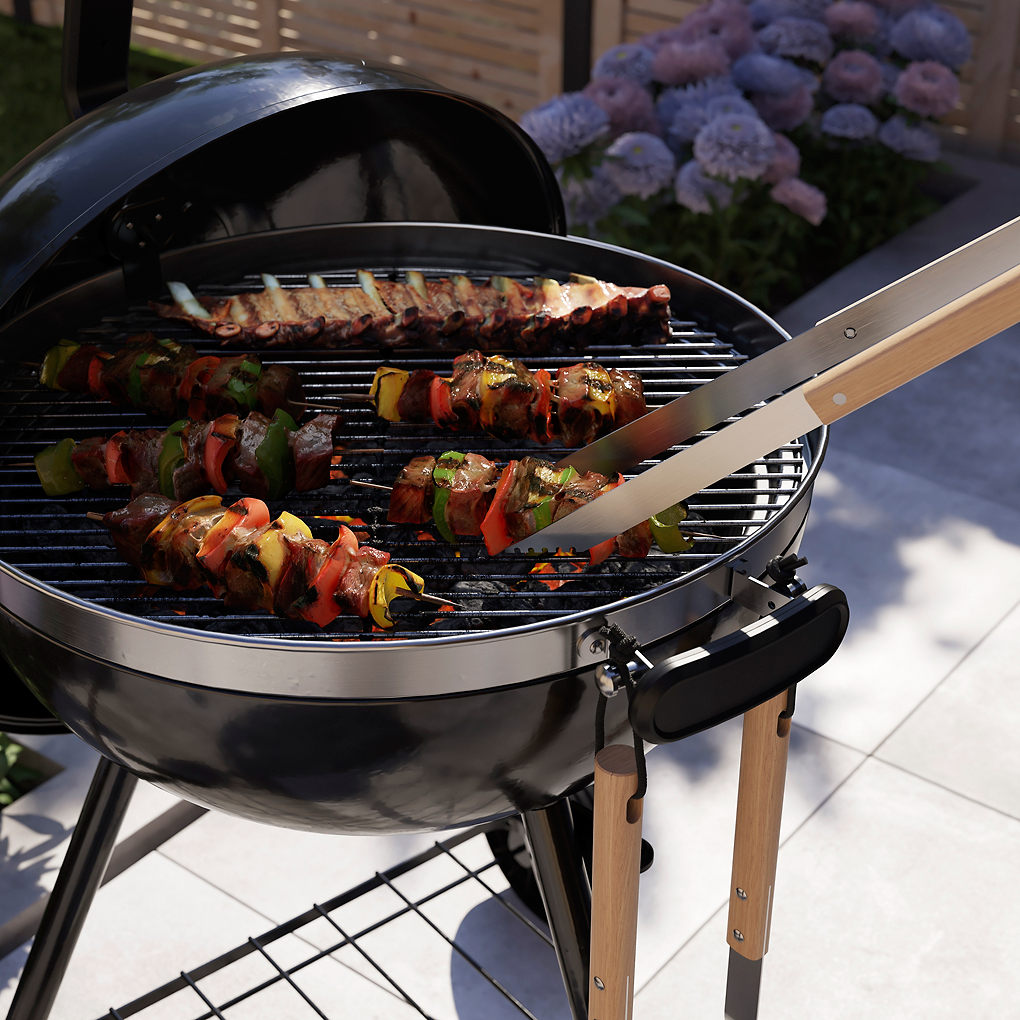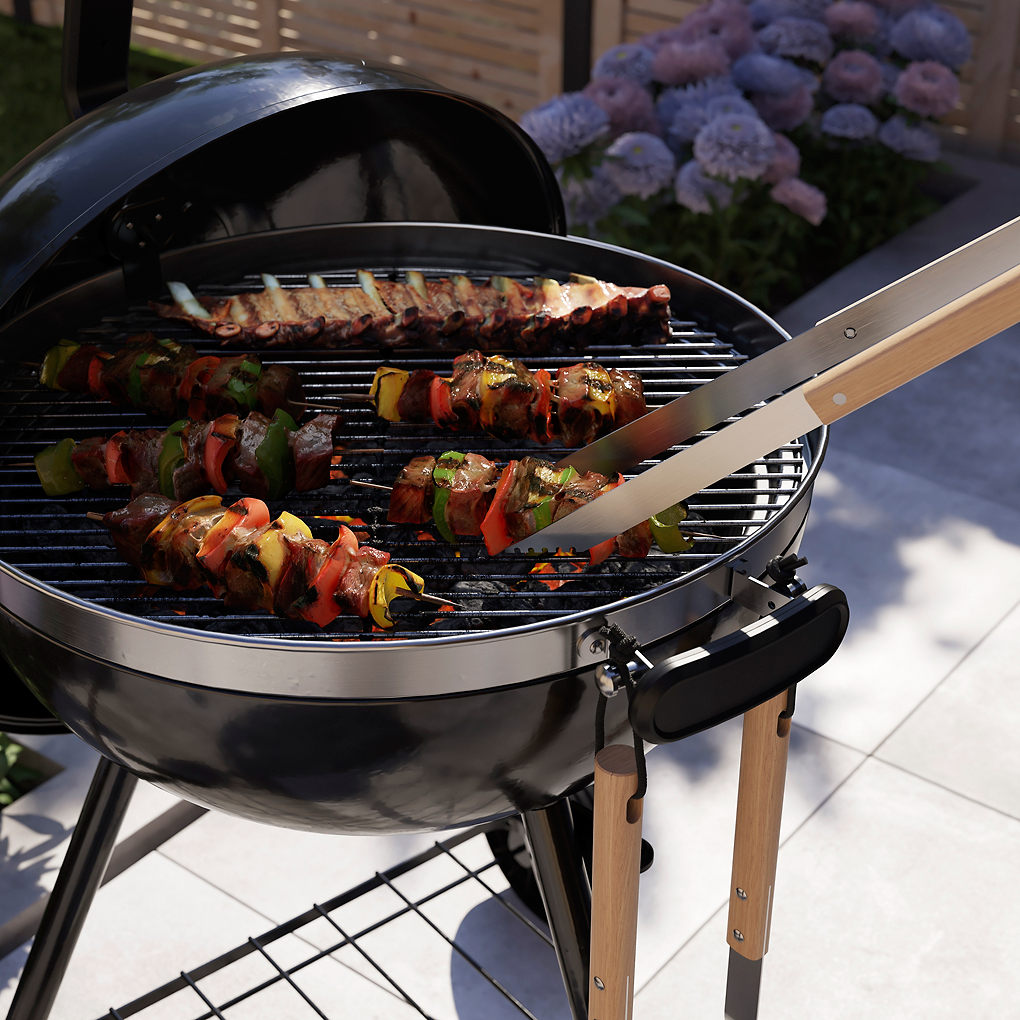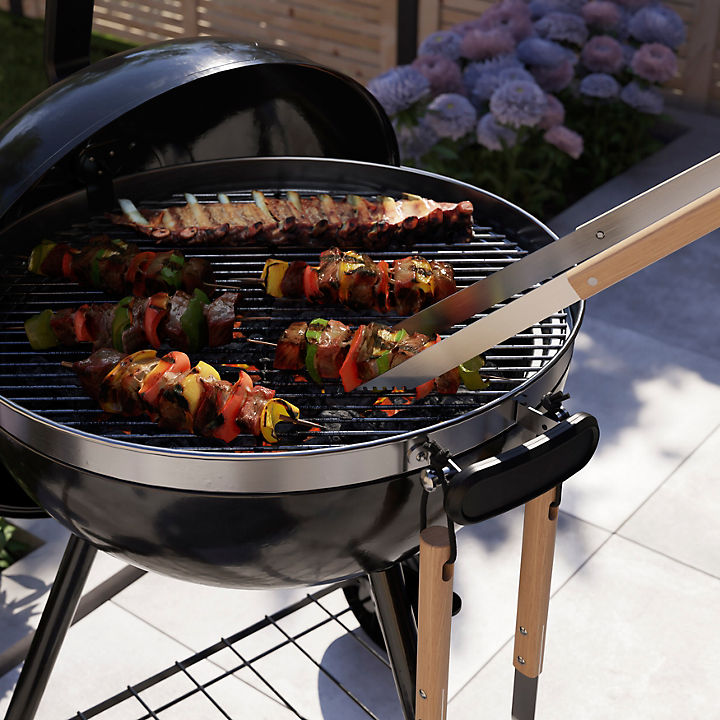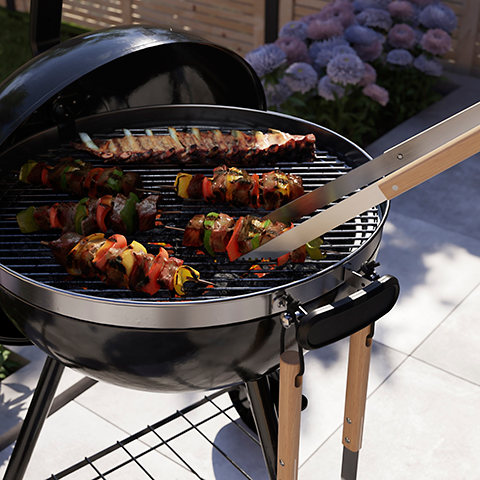 Start the fire with ease
Don't waste time waiting for the fire to light when you're busy entertaining guests. We offer BBQ propellants that can start a charcoal barbecue quickly, conveniently and safely. Or get perfectly lit coals glowing rapidly with a chimney starter. This clever metal can is fitted with a wire rack inside and a handle on the outside. Fill the space above the rack with charcoal or briquettes and place scrunched-up newspaper or a couple of lighter cubes beneath the rack. Light the newspaper and wait until the charcoal or briquettes are covered in a light ash. Pick up the chimney starter by the handle and distribute the coals on your barbecue.
If you have a gas barbecue, pop in to one of our stores for a gas bottle or refill.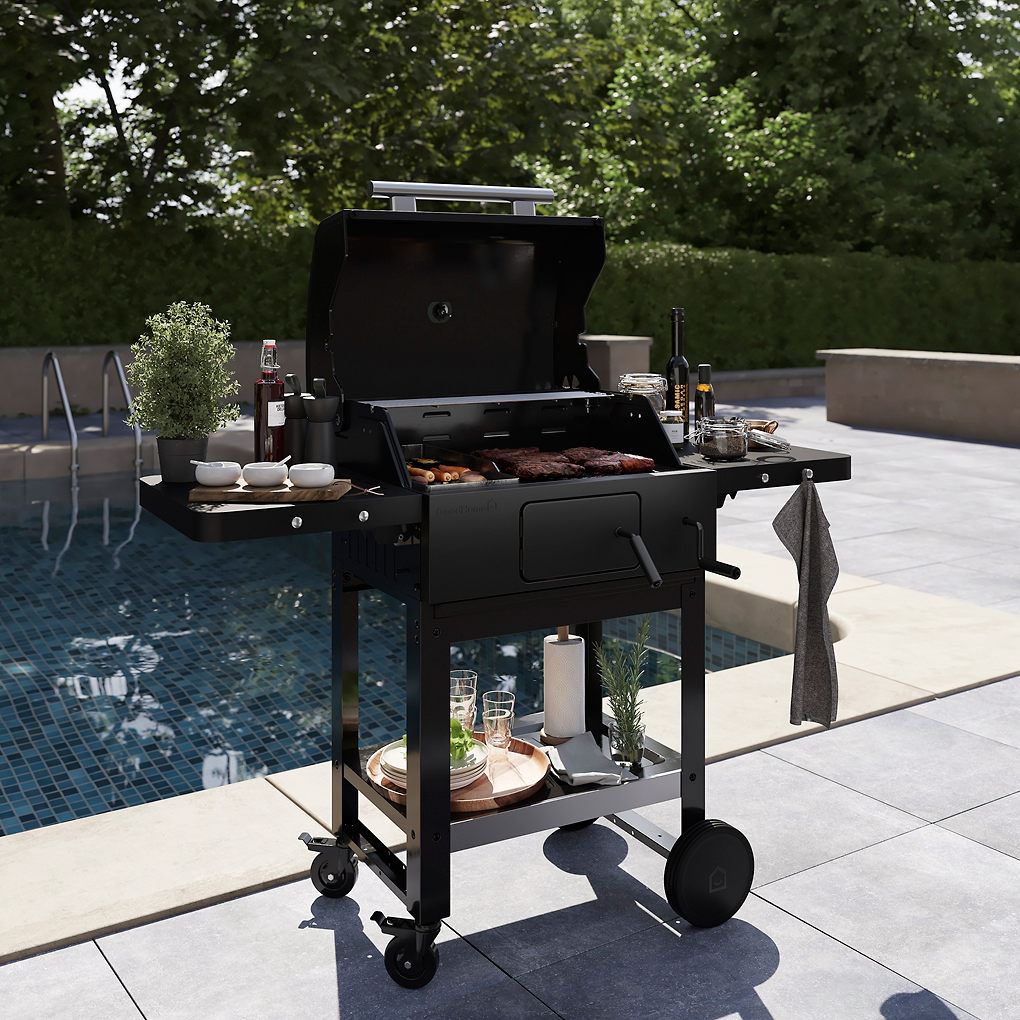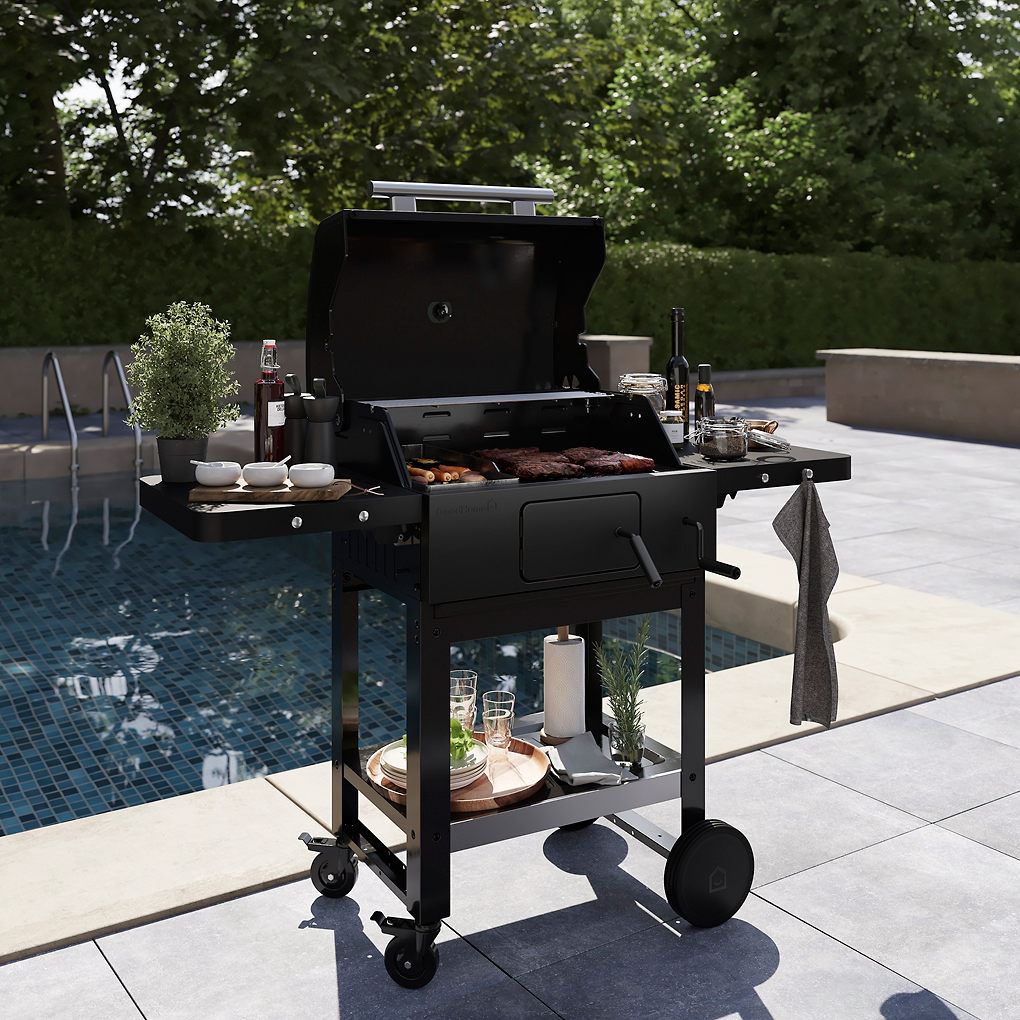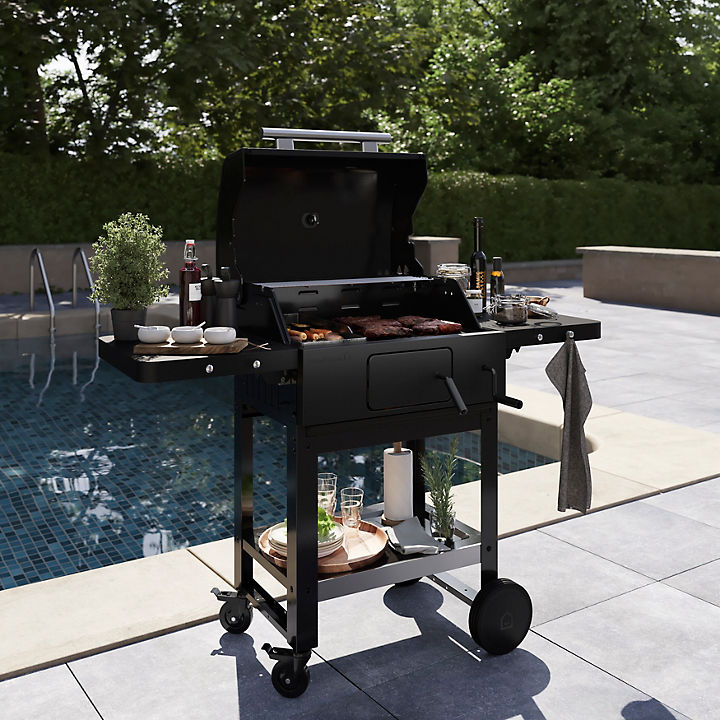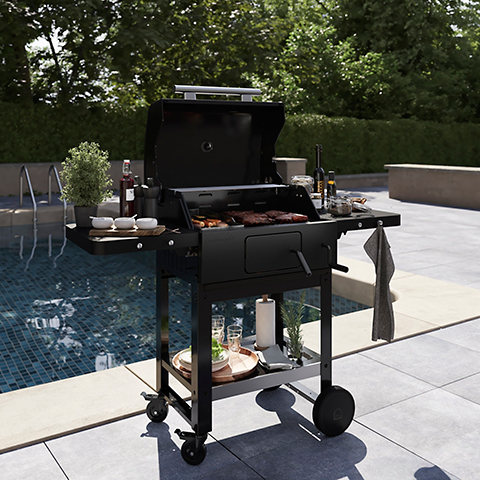 Add some herbs from the garden
Introduce the flavours and aromas of your garden with some home-grown, hearty herbs. Woody varieties, like rosemary, thyme and sage, work brilliantly with barbecues. Store these herbs when cutting them back and then add them to the charcoal barbecue for some extra (and free) flavour. The woody stems will burn quickly, so keep adding them to help the flavour infuse the food, while the heady aromas will also be sure to delight your guests.
You can even use fresh herbs to create your own basting brush. Make your own by cutting a few five to ten centimetre (cm) sprigs of a hearty herb and tie it together with kitchen twine or string. Simply dip into your favourite sauces or marinades and then baste the food while grilling.
For more on growing herbs, head to our how to article.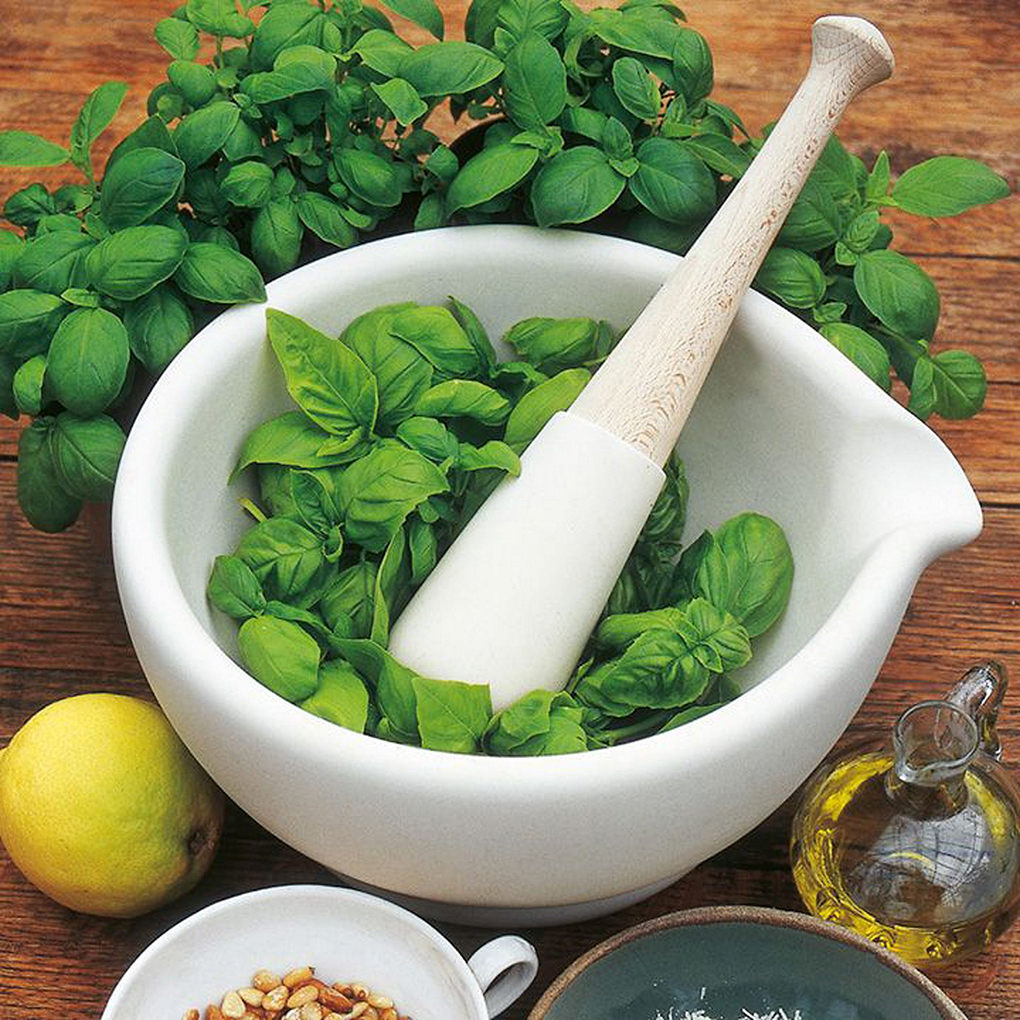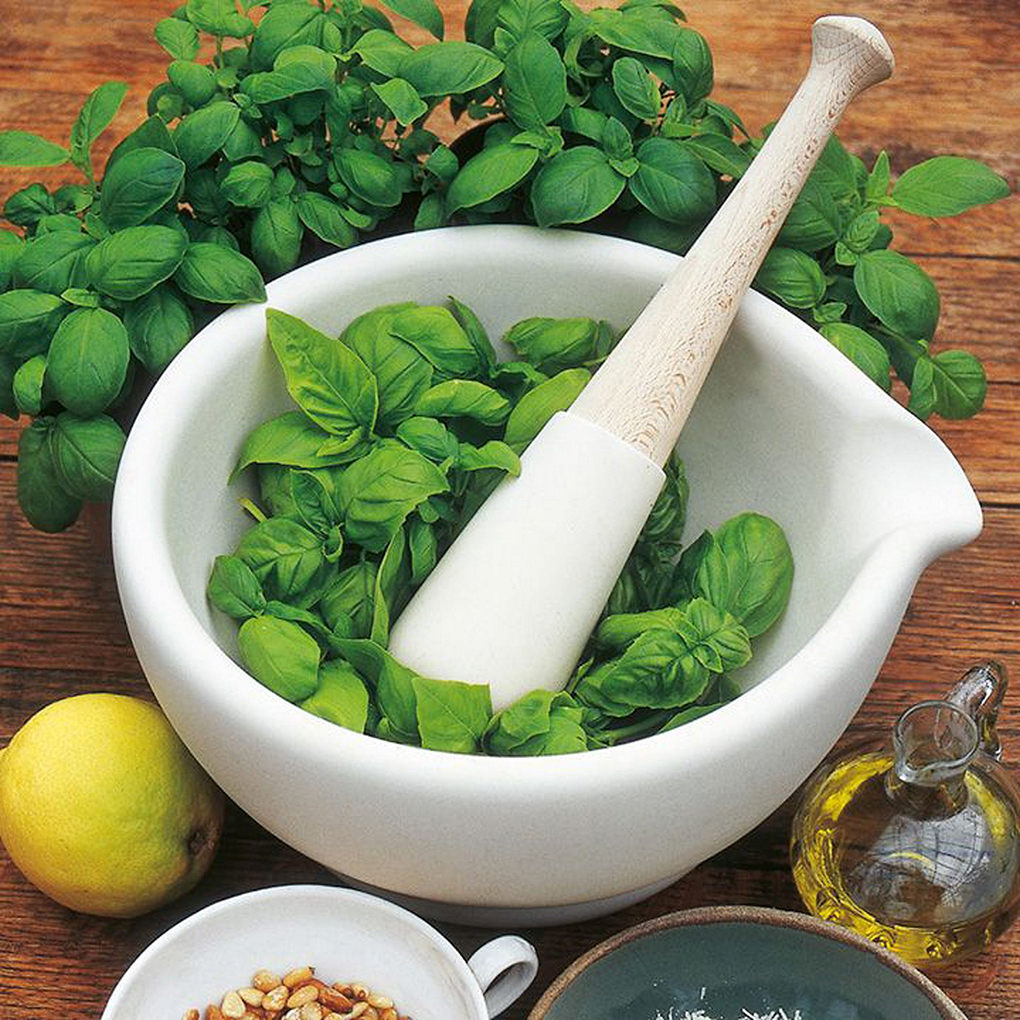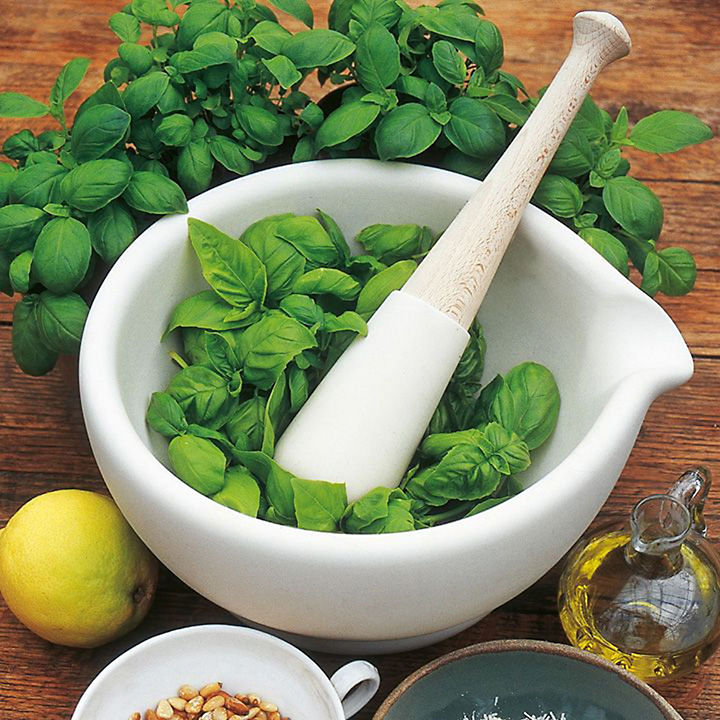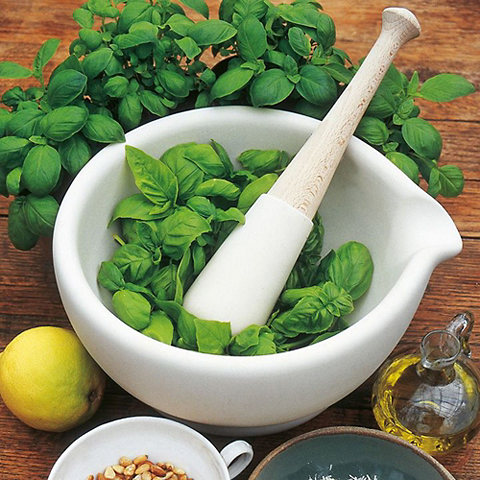 Go Italian with stone-baked pizza
Treat yourself and your guests with delicious pizza, cooked outdoors in a fun and exciting way. Have a pizza party with our La Hacienda Oven. It's made of stainless steel for insulated heat retention and even heat distribution.
And despite the name, our pizza ovens are not just for pizzas! Get inventive by cooking fish, meat, vegetables, bread or even cookies on your pizza stone or in the pizza oven.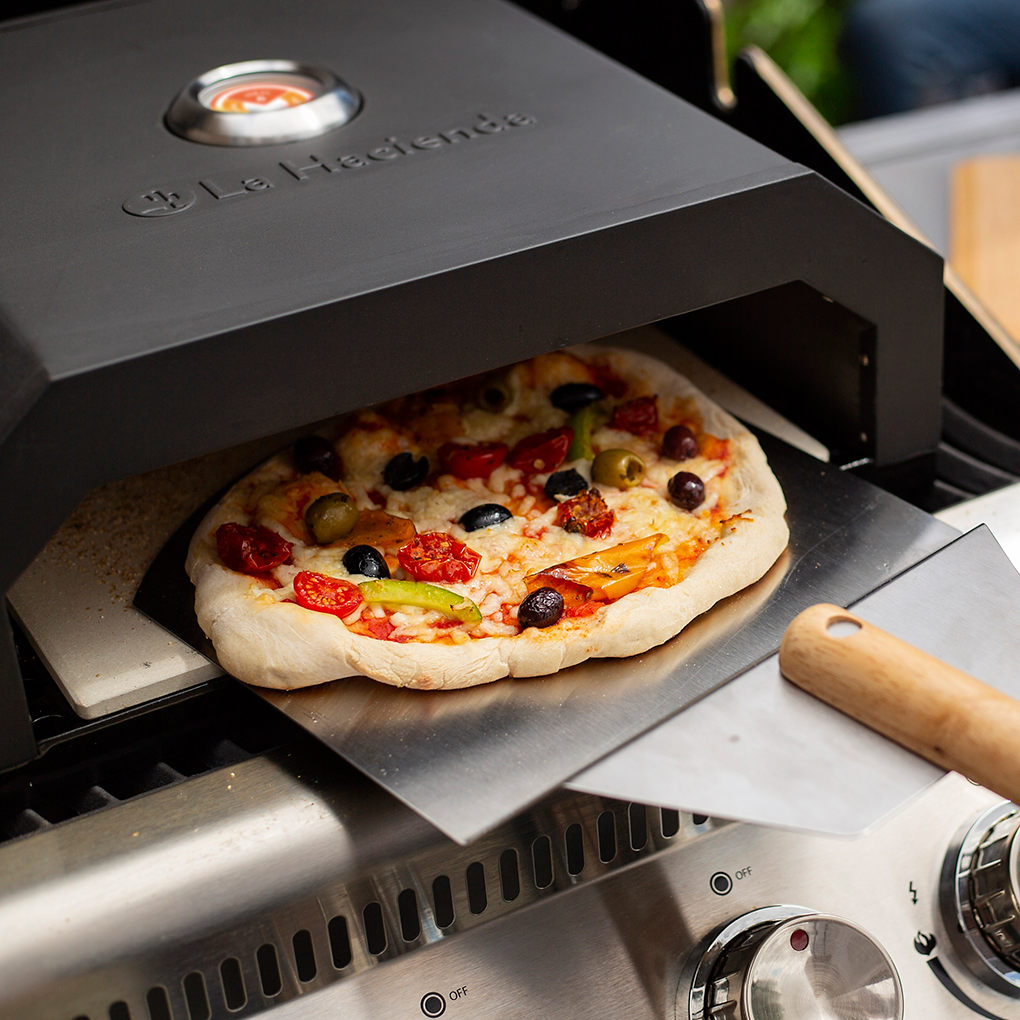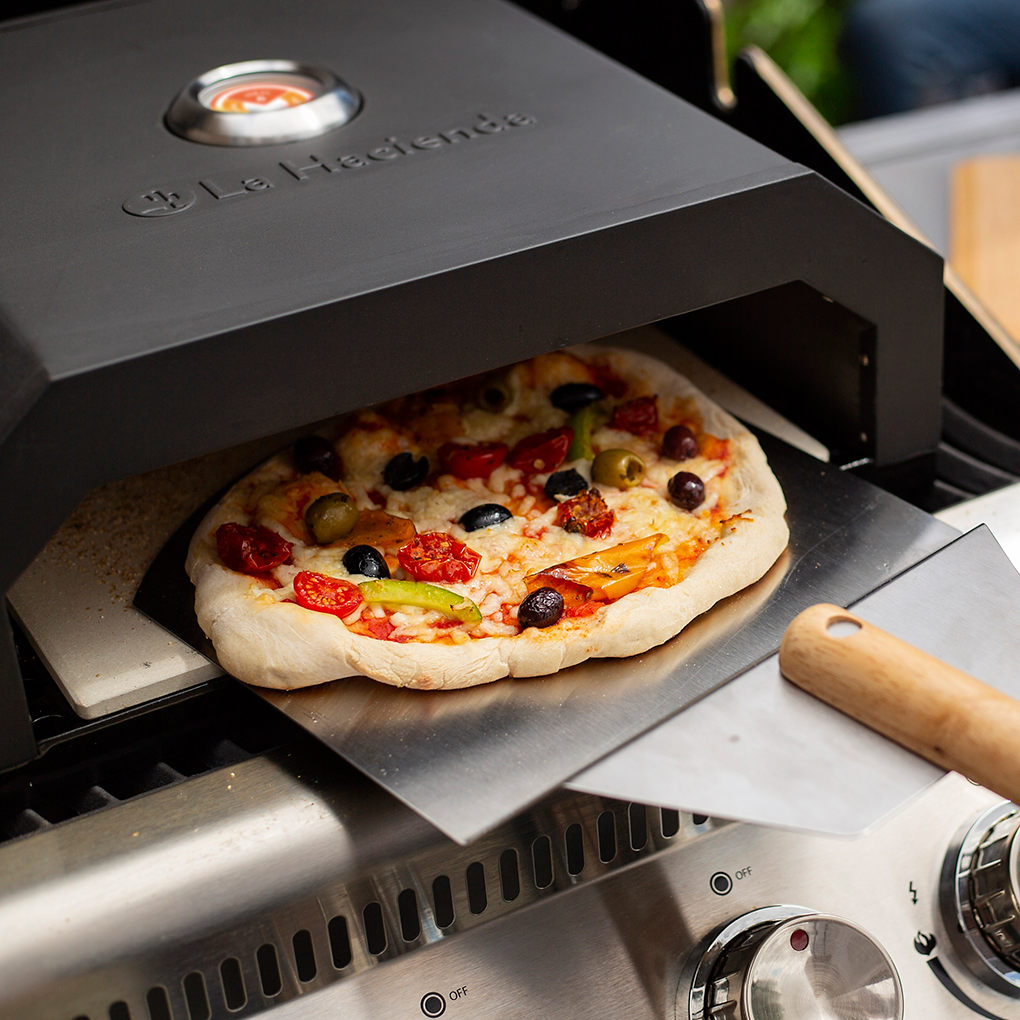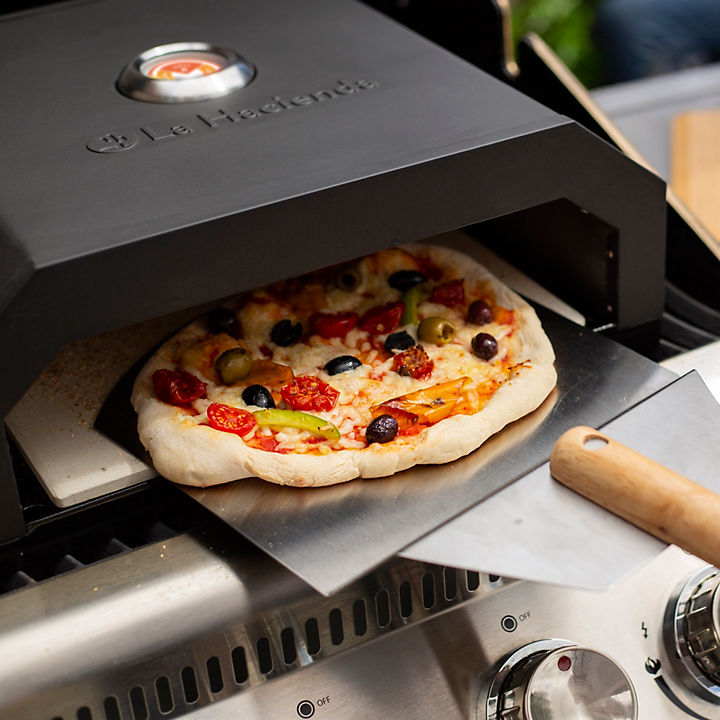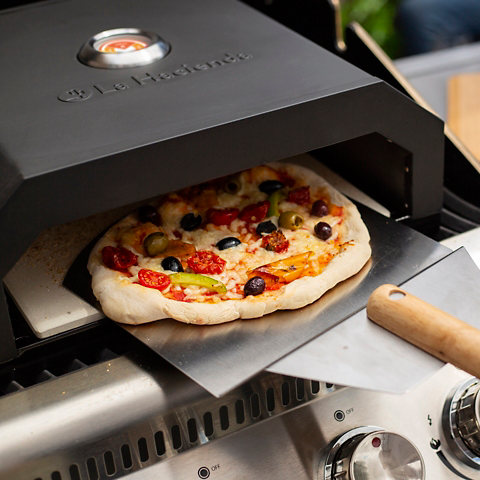 Nibble on kebabs
Looking for more bite-size barbecue food? Prepare and enjoy grilled meat and vegetable kebabs with our range of skewer sets. Use our reusable disposable bamboo sets of 50 for al fresco cooking.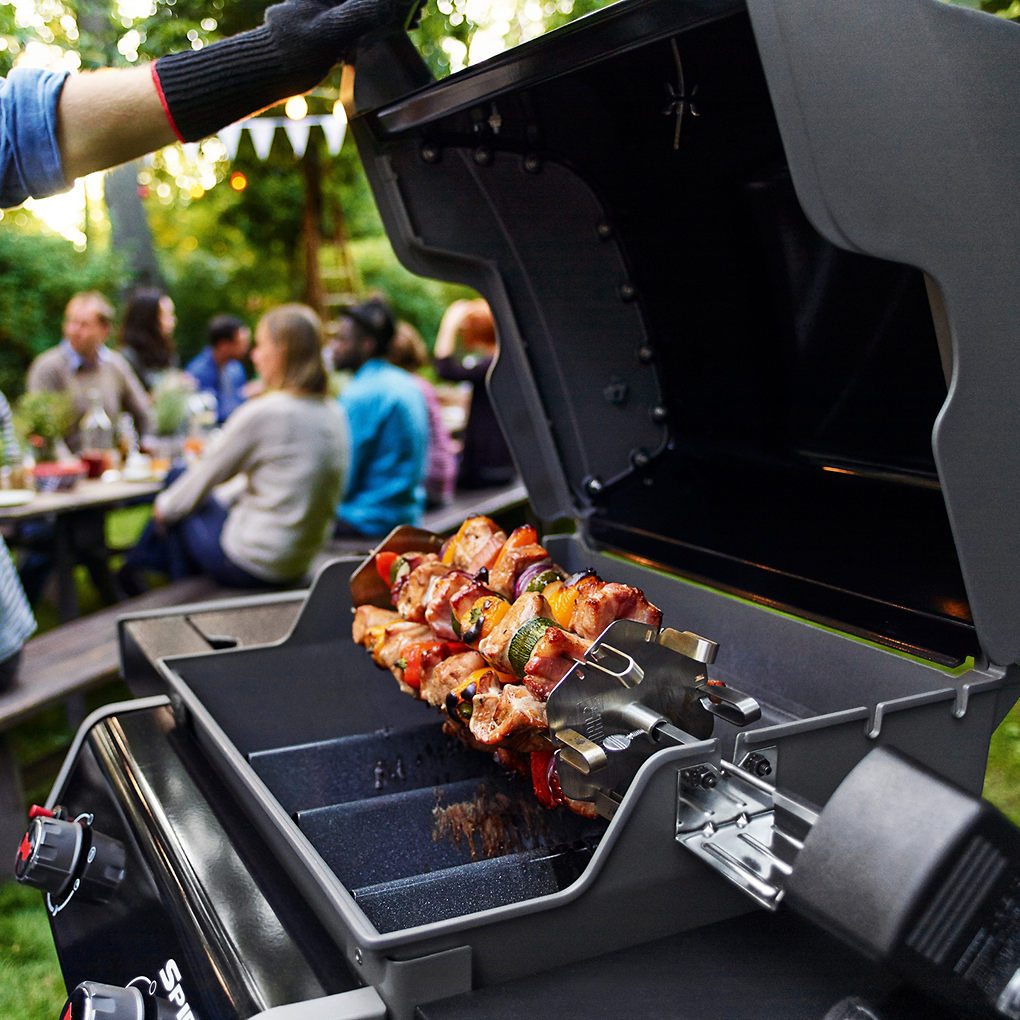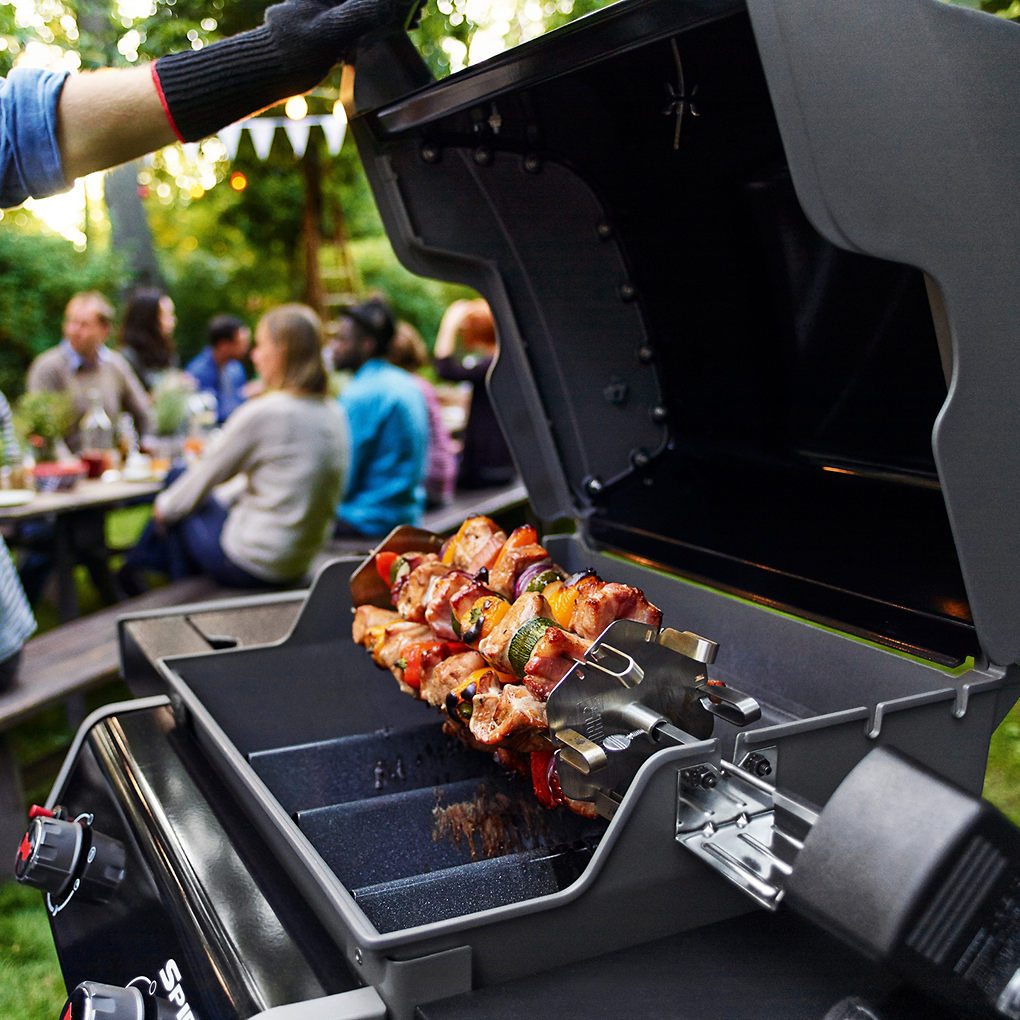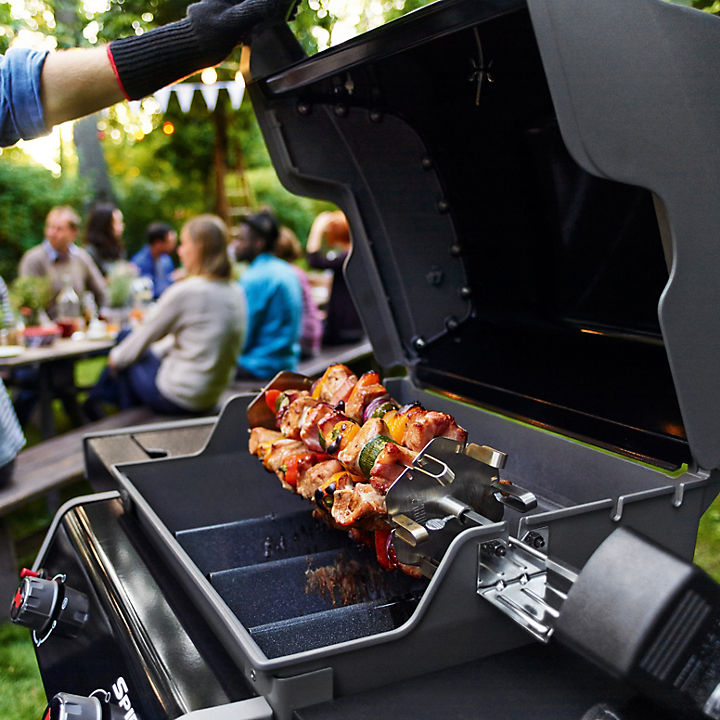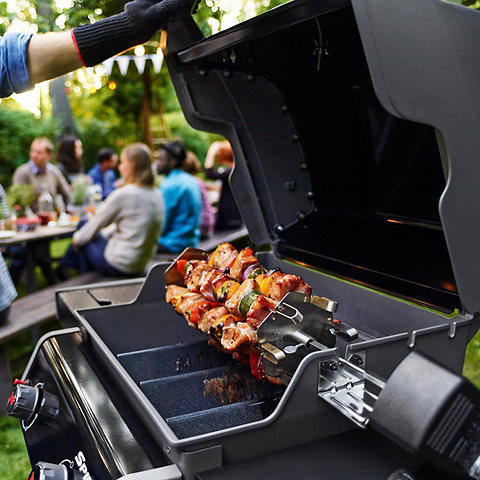 Top tip: Protect bamboo skewers
Soak bamboo skewers in water before hitting the grill to help prevent them from crisping up on the barbecue. A long soak overnight works best, but aim for at least 30 minutes for the water to work its magic.
Clean up the mess
Cleaning up after your barbecue is never fun, but we believe that it doesn't have to be a chore with the right tools. Our brushes will do most of the hard work for you. Use wire brushes to clean the grill when it has cooled down and occasionally clean the inside of the barbecue with soapy water to remove grease.
For stubborn burnt-on food and grease, pick up a barbecue cleaning spray. The Jeyes Barbecue Cleaning Spray also kills E. coli, listeria and salmonella for anti-bacterial protection.
Many of our BBQs feature removable, dishwasher-safe grills. After an initial scrub down, put the grill in the dishwasher to get it sparkling again and ready for the next use.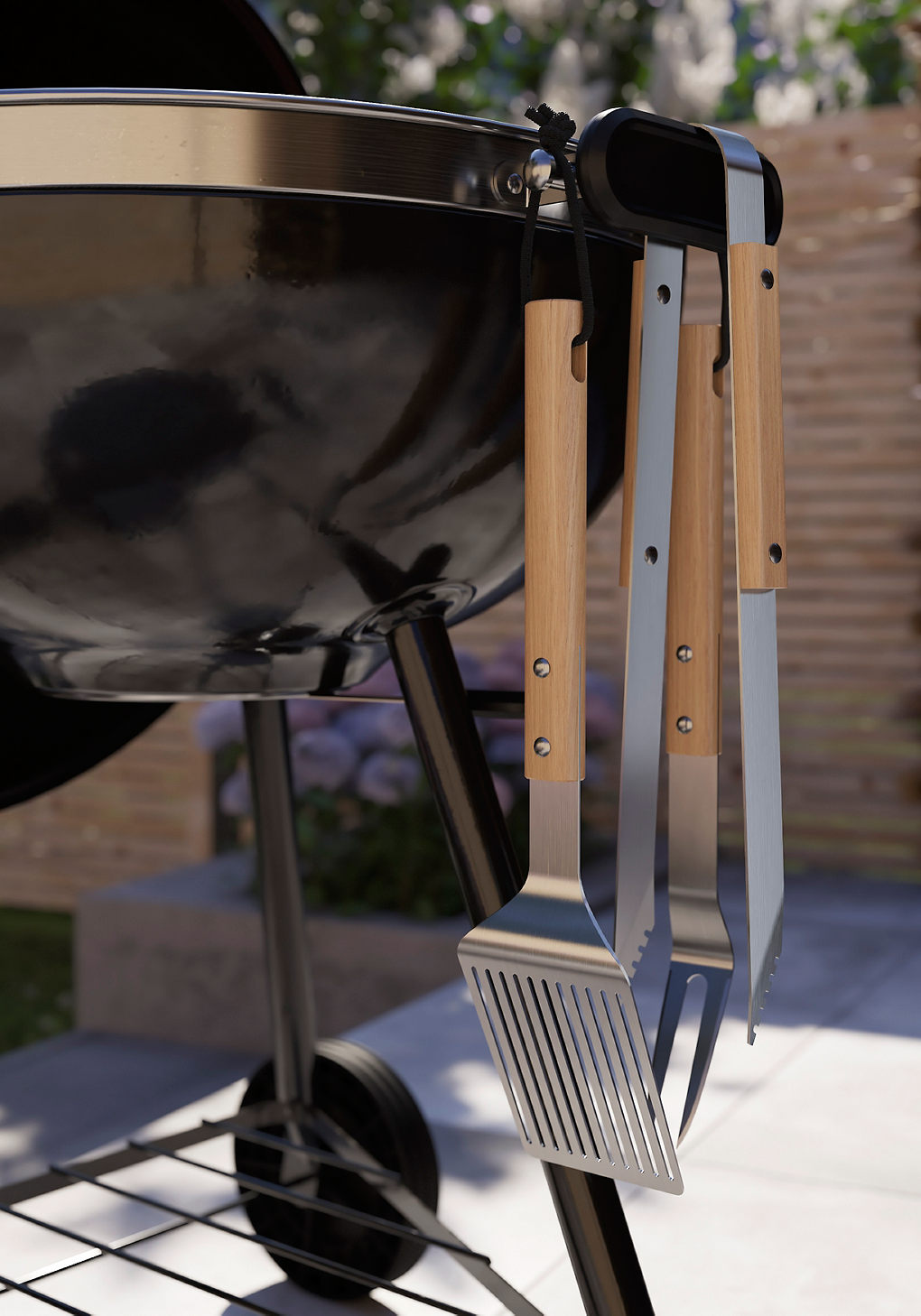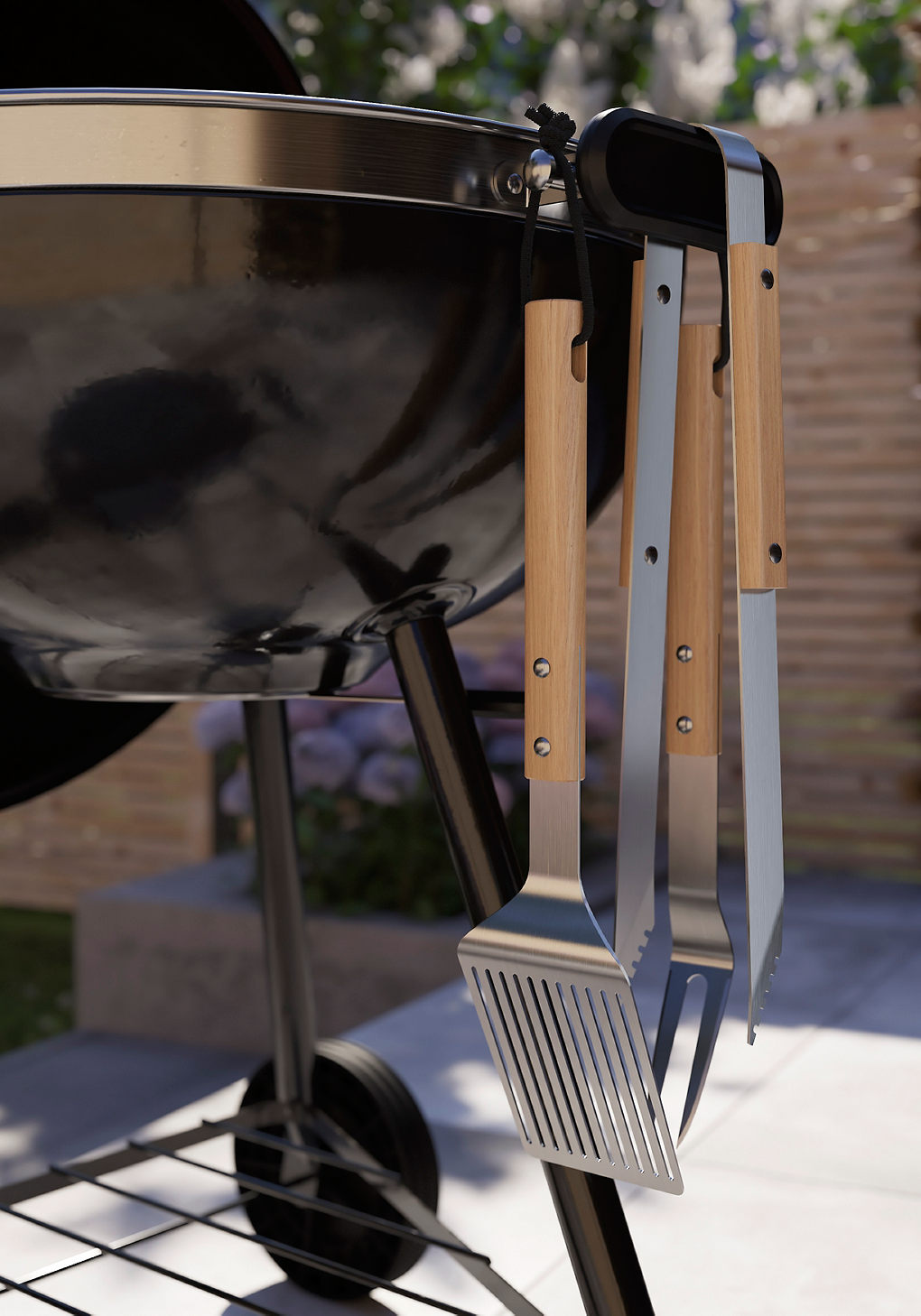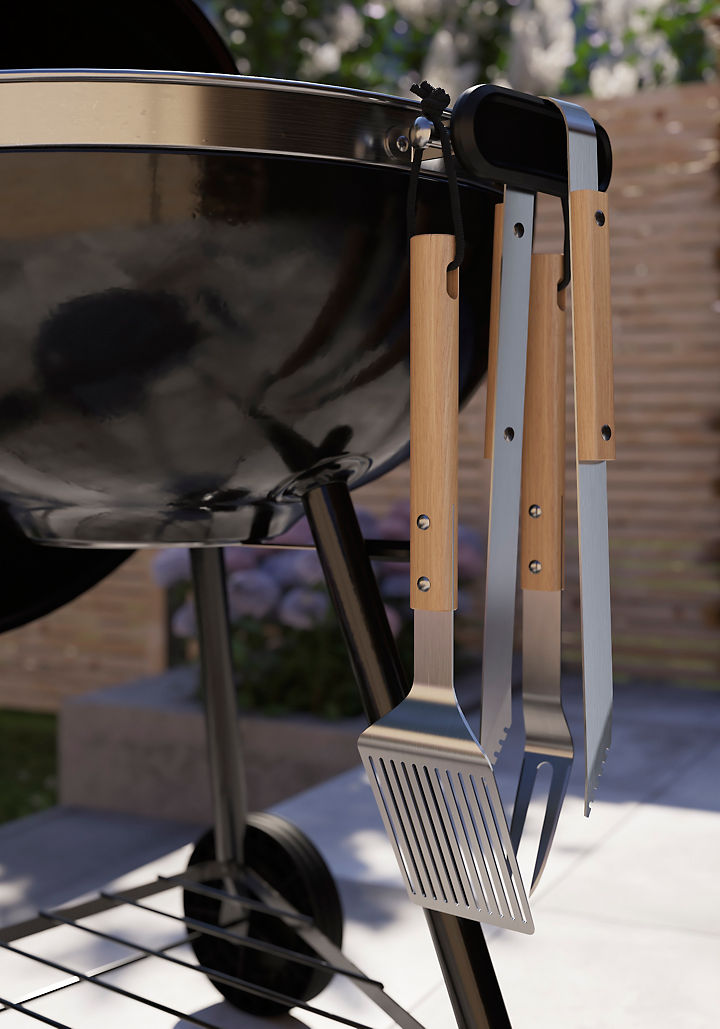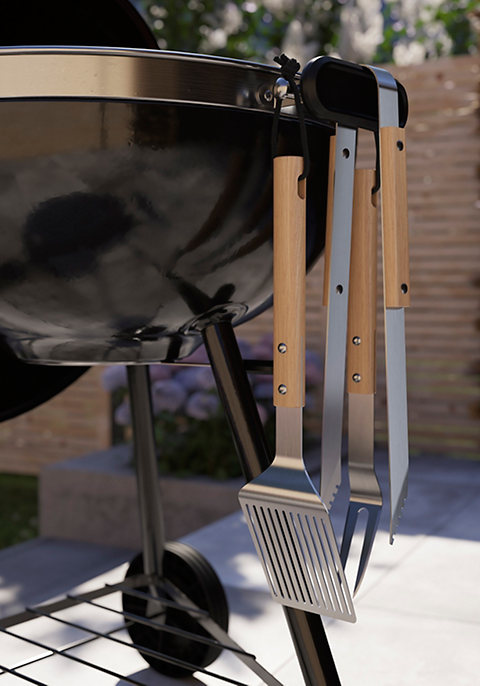 Top tip: Grease grates before grilling
Before adding food to the barbecue, brush or spray the grates with a non-stick spray or a little olive oil to keep the food from sticking – it will cut down on your cleaning time afterwards. Be sure to do so away from the barbecue or before it's lit.
Keep the barbecue covered
If you're going to store your barbecue outside, a water-repellent barbecue cover is a simple, yet effective way to protect it from the rain. Remember that most covers are unique to particular models and sizes for a perfect fit, so be sure to make a note of this before you buy. And only use the cover once the barbecue has cooled down completely.