How to host the perfect garden party
Garden party games, food, and decoration ideas
This summer we're celebrating more than just the sun. We're celebrating a fresh start, a new era, and every moment spent with the ones we love. Whether it's a banquet fit for royalty, or a festival themed fete – it's time to let your hair down.
If you're looking for some help prepping your outdoor space, find out how to get your garden party-ready with this guide. It's packed full of advice, including cleaning your furniture, mowing your lawn, and giving your fence a fresh coat of paint. Need some help choosing outdoor accessories for your garden party? Check out our 7 must-haves for completing your garden party aesthetic.
Get all the help you need with the final touches to your garden party prep, from thinking of outdoor party games for adults, to setting the outdoor table. We've put together all our ideas for the best soiree of the summer.
Skip to...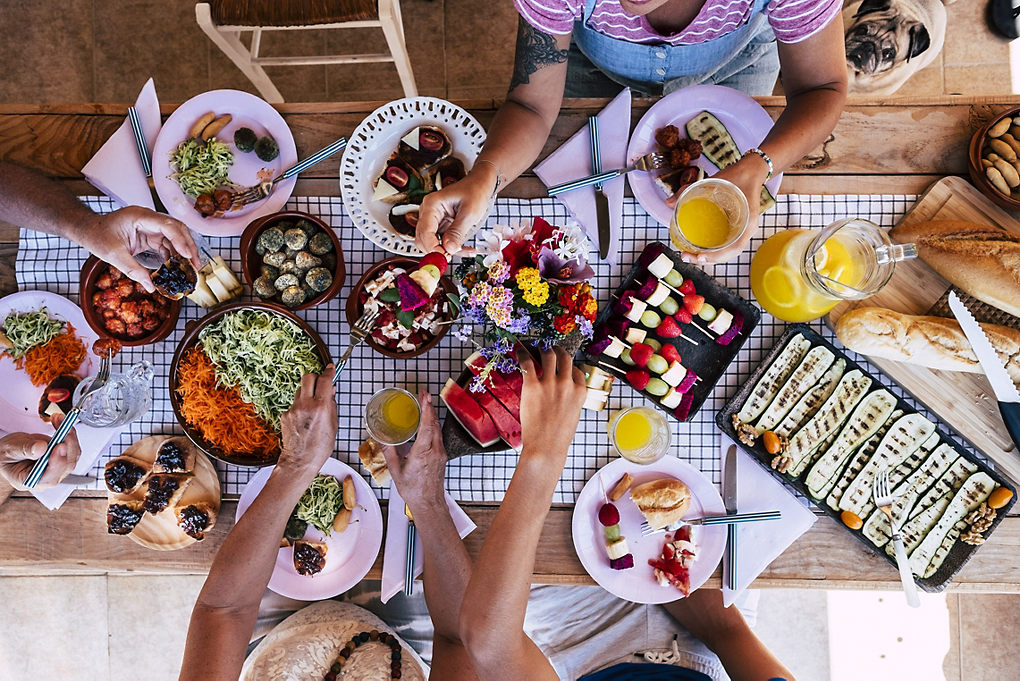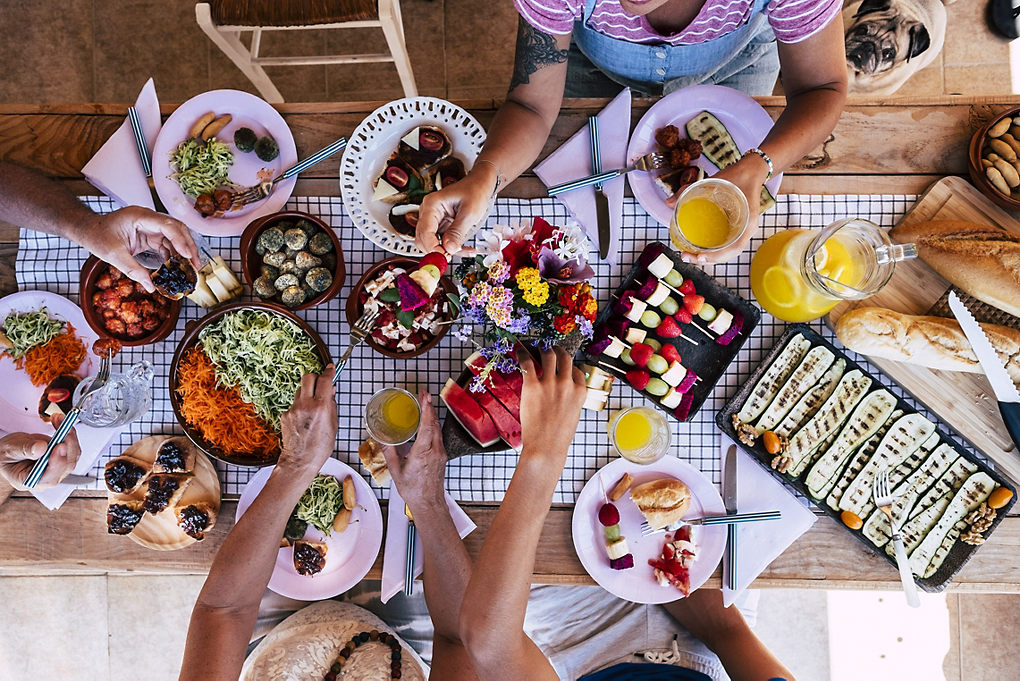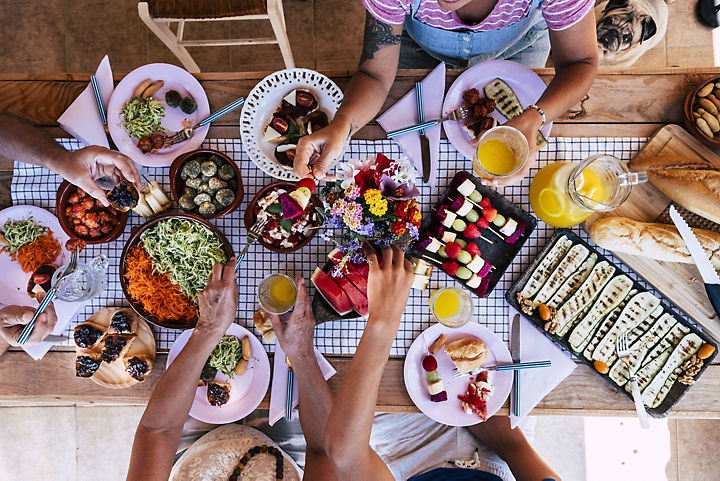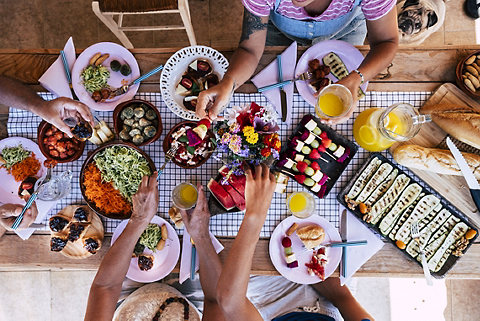 Do some last-minute gardening
Make your garden look extra spectacular and full of colour by doing some last-minute planting and gardening. Put on your gardening gloves and pull out any unwanted weeds from your beds and borders. Use a weed killer to stop them from coming back. Deadhead any faded flowers – this will mean your plants can spend more energy on producing new blooms. Fill your flowerbeds with stunning bedding plants and shrubs - we think the beautiful Jubilee rose would look gorgeous in your garden. Alternatively, why not plant a bright and colourful mix of red, white, and blue with our Cool Britannia selection of bedding plants - available in store. If you've got a herb garden, snip some sprigs of mint to garnish your cocktails or mocktails, and some basil or thyme to add extra flavour to your garden party feast.
Put up garden party decorations
Now is the time to make sure your garden is decorated to the nines. Turn your garden into your own mini festival with a spectacular show of colourful decorations and accessories. Are you having a jubilee party? Why not hang some Union Jack bunting and red, white, and blue ribbons. If you can't get your hands on any Union Jack bunting, you could make your own Jubilee bunting with some red, white, and blue paper or card. Just cut them into triangles and hang from some string – voila! Adorn your garden with paper lanterns, outdoor string lights, and other stylish party accessories for a beautifully decorated garden.
Get the games ready
Garden party activities for adults and kids
Need some help thinking of the best games for garden parties? You don't need to spend a fortune on different outdoor games to have a good time. Instead, why not DIY your own games for endless fun with friends and family?
Don't have time to set up an outdoor garden game? Not to worry. We've got plenty of outdoor games that the whole gang will love – including boules, swing ball, hopscotch and much more.
Prep your food and drink station
Whether you're cooking up a grilled BBQ feast, or you're preparing canapés for a crowd-pleasing spread - make sure you're prepped and ready for the big day. Have you got enough charcoal or gas for the BBQ? Have you got enough bread rolls for the burgers? Enough napkins, plates, and cutlery for everybody? Check you've got all the essentials at least a couple days before your garden party. Because the last thing you want to be doing is running to the shop and missing out on all the fun!
Top tip
Fill a steel bucket with ice cubes for your own makeshift drinks ice cooler. Put your bottles of fizzy pop, beer, and wine in there to keep them chilled throughout the day. Metal is the best material as it will stop the ice from melting too quickly.
---
Create a gorgeous outdoor dining table set up
Are you planning on having a sit-down meal at your garden party? Then it's time to set the table for an alfresco feast. Place some candles and lanterns in the middle of your garden table and surround with flower cuttings and foliage. You could use some small glass vases or upcycle milk bottles into mini vases for flowers. Why not fill some old wine bottles with fairy lights to create some pretty decorations for the table? And place some outdoor cushions on your dining chairs so your guests have somewhere comfy to sit.
Don't forget the music
Last but most definitely not least – make sure you've got some music ready. Create a playlist full of tunes and set up your speakers so that you can dance the day (and night) away. Try and pick a mixture of songs so you can appeal to everyone's taste, including the little ones. Oh, and we advise not blasting music too loud late at night – you don't want any disgruntled neighbours!