Charcoal, gas and electric BBQ options explored
For food lovers, sunny weather means one thing - fire up the barbecue. Dining outdoors is a summer treat that's guaranteed to create a buzz amongst your family and friends. Everyone loves to eat al fresco when the sun is shining and the weather is warm.
From extra large gas BBQs to feed a party of people to compact and portable charcoal options to take camping, we've got a barbecue to suit. We're here to help you find the best BBQ for cooking up a delicious feast, from tasty grilled burgers and sausages to scrumptious smoked fish.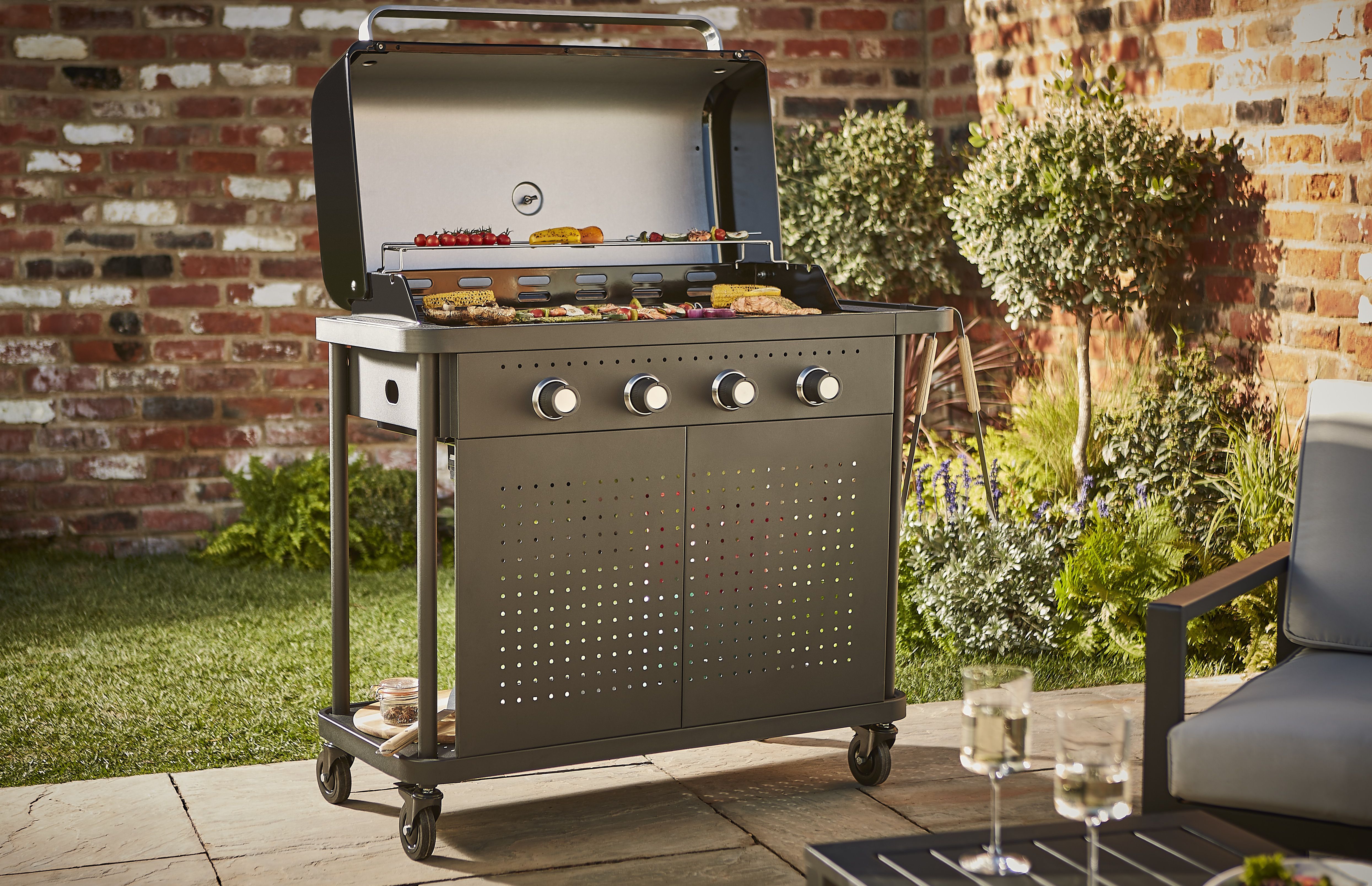 Before you begin
When choosing your barbecue, it can help to better understand how you'll be using it by considering a few questions.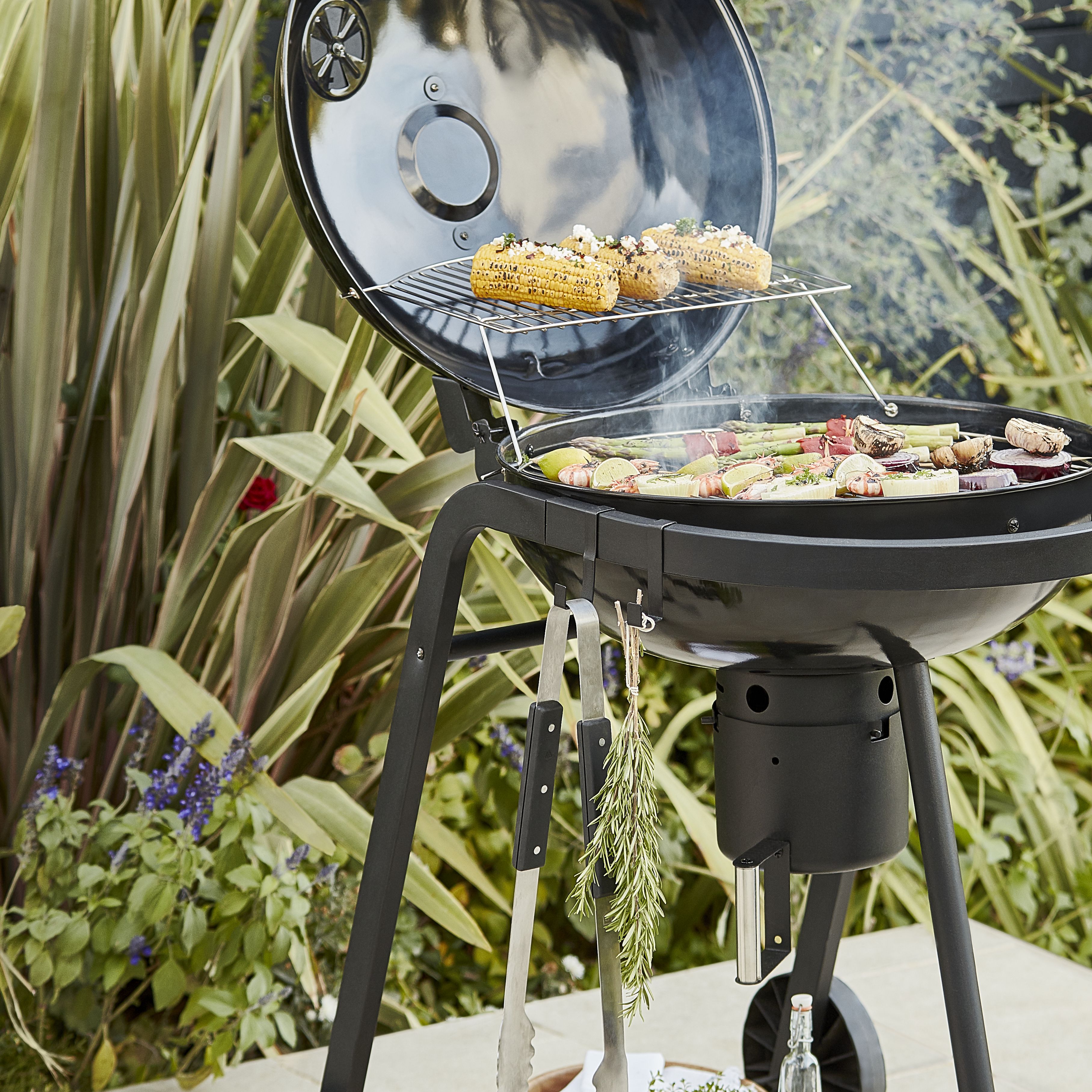 Where will the barbecue be used?
Are you going to be doing the majority of your cooking in your own garden? Think about the size of your garden, courtyard or balcony, and the space available. Make the most of your garden furniture and save floor space by opting for a table top BBQ. Or if you've got plenty of room go for a larger barbecue. Many in our range come with handles and wheels so you can easily move them around and store them away when not in use.
Are you after a barbeque that you can take with you for picnics and camping? Look for something that's easy to transport. Consider the size and weight of your barbecue and how you'll be getting it in and out of your car. We offer a number of compact options, so wherever you're heading, there's a barbecue to suit your needs.
If you live in a flat or apartment with a balcony, you may not be allowed to have a gas or charcoal barbecue. Check with your property management or landlord to find out. However, you may still be allowed to have an electric BBQ, so you can still enjoy cooking and dining outdoors.
When deciding where to place your barbecue, make sure there are no low-hanging plants or tree branches close by. And remember that they're not recommended to be placed on artificial grass.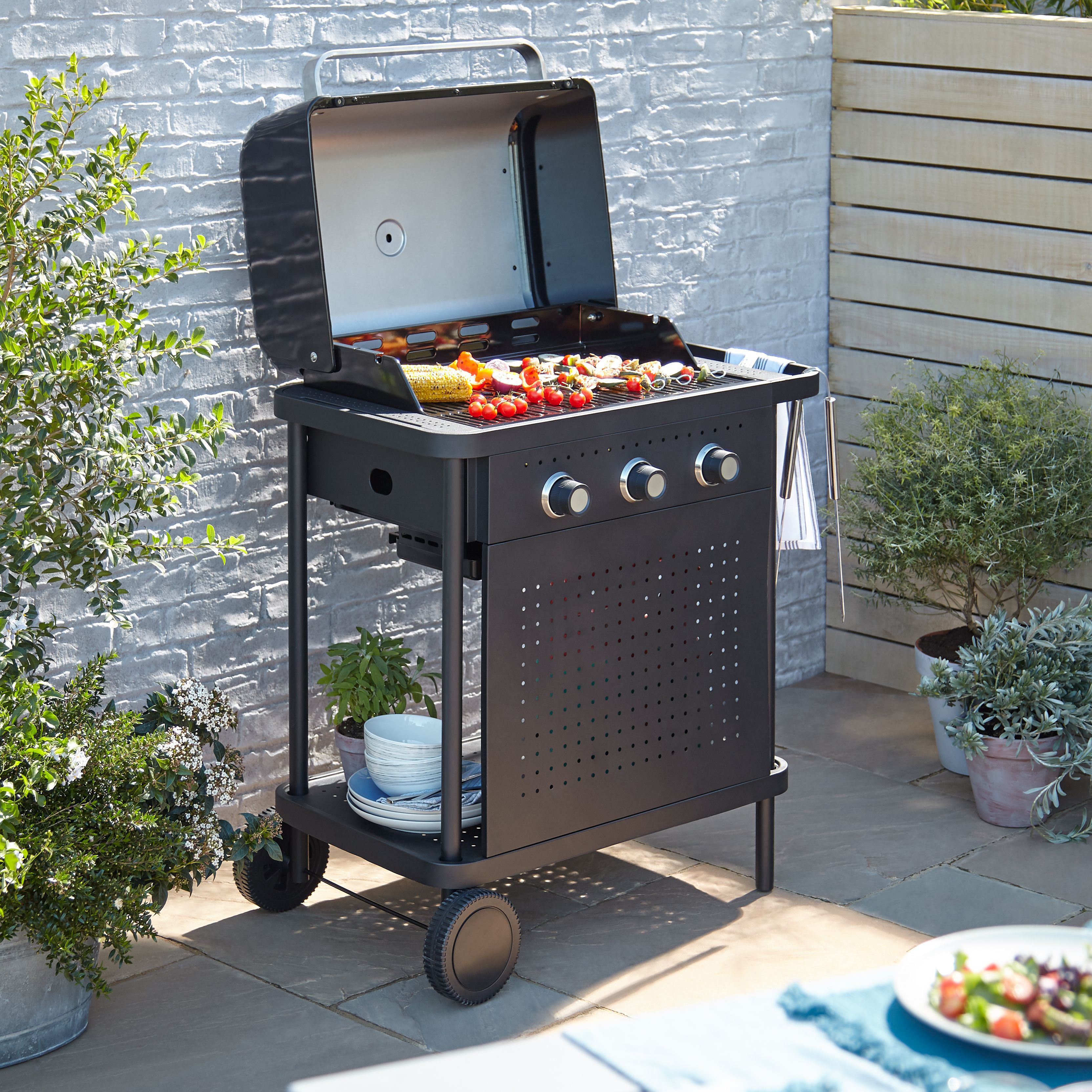 How many people will the barbecue cater for?
Almost all of our barbecues are designed to cater for four people or more, so don't be shy when inviting friends and family over to sample your grilled goodies. Size does matter though, and the bigger the grill size, the easier it will be to cater for bigger groups or parties.
And if you expect to be hosting large numbers of hungry people, look for additional extras that help you cook up more food. Many in our range come with handy side areas for prepping food and serving up.
Barbecue types
Barbecues are categorised based on the fuel they use and we offer three types – gas, charcoal and electric.
Barbecue features
When choosing your new barbecue, look for extra features that make outdoor grilling easier and the results all the tastier. Below we've listed some of these exciting qualities for both gas and charcoal barbecues - though they aren't available across all models, so do be sure to check before you buy.
You might need
In addition to your BBQ you'll need extras like fuel and cooking tools. We'll also suggest some other items to consider, to make the most of your barbecue.
Articles