How to choose smart security & safety devices
Smart devices for protecting your home inside and out
Smart technology is changing the way can we protect our home, making it easier than ever to keep our most important things safe and secure.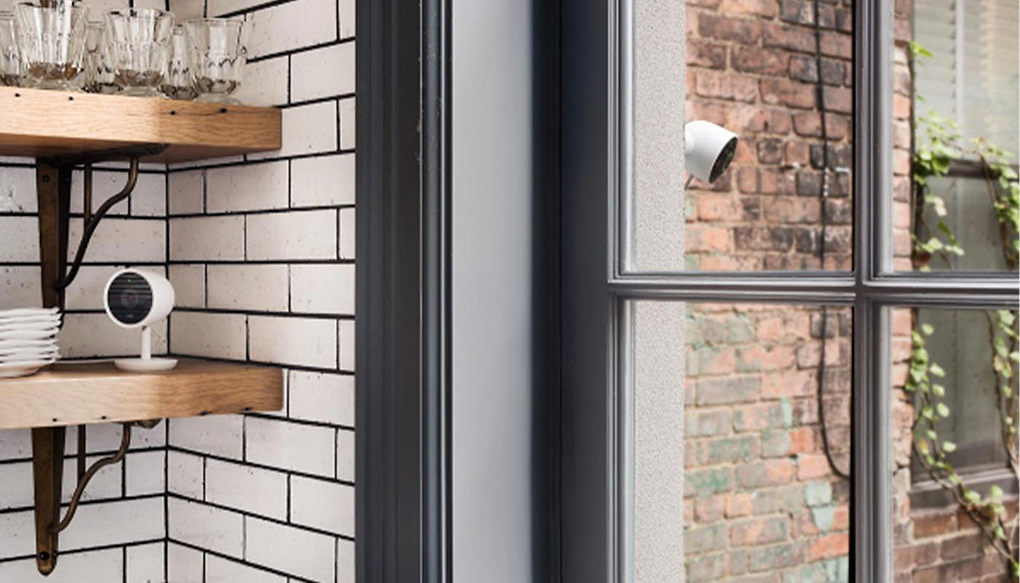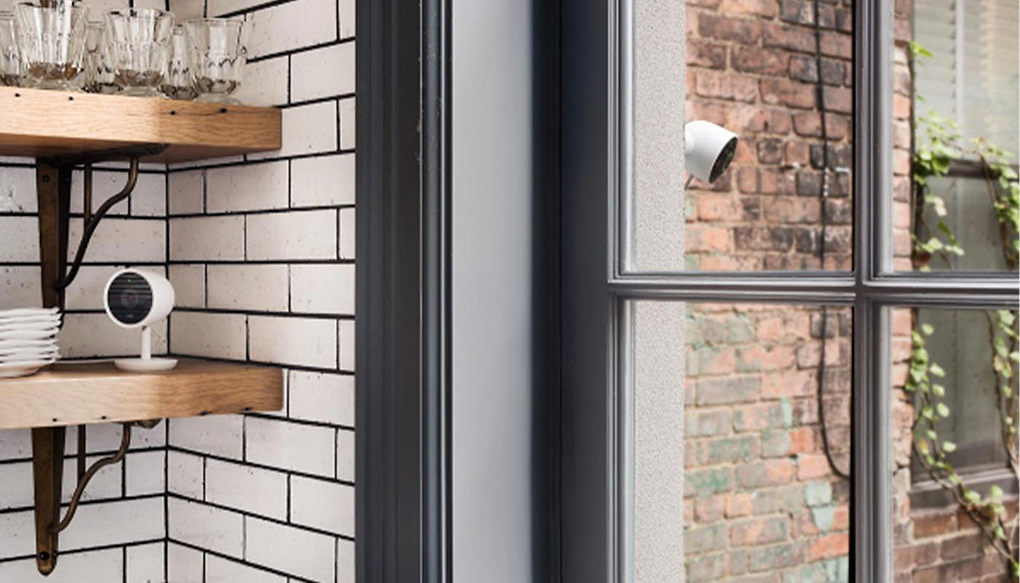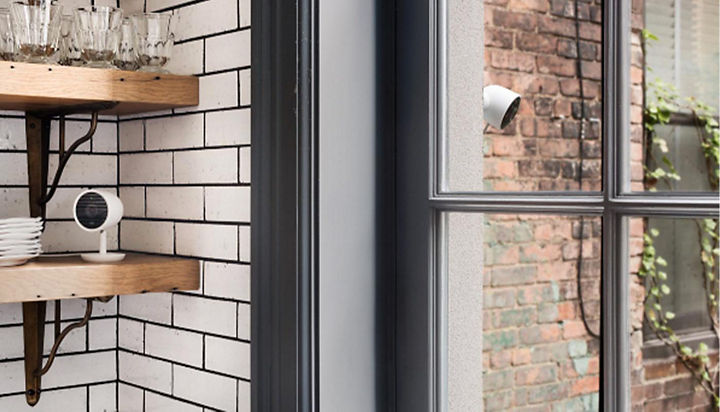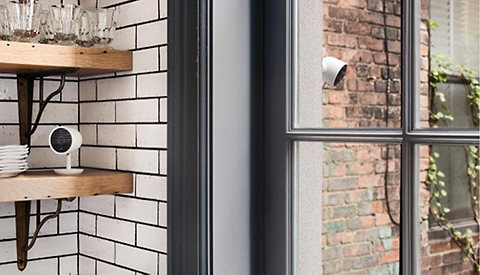 Whether you want to upgrade your home security or want to keep an eye on your home whilst you are away. Smart home security devices can provide peace of mind, no matter where you are in the world.
At B&Q, we understand that protecting your home is important. That's why we've curated a range of smart home security and safety solutions that are easy to connect and simple to use. From smart cameras and smart security systems to smart smoke alarms and smart doorbells – smart security devices are changing the way we secure and protect our home for the better.
The great thing about smart security is that it can be easier to install than the older, wired security systems. Security cameras and alarm systems used to have wires everywhere, but now devices can connect to your Wi-Fi, there's no need for cables or leads linking everything together. Not only does it make installation a lot quicker and more convenient, but it also makes it easier to take the devices with you if you rent or plan to move in the future. You can control or monitor them from anywhere with a smartphone, tablet or computer, giving you peace of mind at anytime.
Smart security systems are modular as well, for example you can add extra cameras or motion sensors from the same range and link them together seamlessly.
Our smart security devices work with the popular voice assistants like Google Nest speakers and Amazon Echo with Alexa and they also come with their own apps.
To keep things simple it makes sense to choose one home security brand (to create an ecosystem) for your alarm or camera system and stick with it. However, there are some security devices which can integrate with other smart devices so it's always worth checking the compatibility features when deciding on your smart home set up.
A big benefit of smart systems is convenience. You can easily check live camera feeds direct from your smartphone, arm or disarm alarms automatically via an app or test the smoke alarm without having to climb a ladder!
Let's look at the latest smart security and safety devices to help protect your home along with a few "smart tips" on how to put together an efficient system which is right for you and your home.
---
Our range of smart alarm kits and accessories gives you the flexibility to tailor a system to suit your home. Allowing you to monitor your home from anywhere in the world with just an internet connection, you can safeguard your family, home and possessions with one of our intelligent alarm systems.
Create a home security ecosystem for a small property and, if you need to, add more compatible devices to protect larger homes, including adding smart cameras, motion sensors, door contacts and smart door locks.
Smart alarms send you alerts when your alarm is triggered so you'll always be in the know. If a smart camera is linked to the alarm, it can also send a video feed too so you can see what's going on and act accordingly. You can also either arm or disarm your alarm conveniently from your smartphone or tablet.
You can monitor multiple rooms at a time or adjust the system so it's part armed, allowing you to secure the downstairs and still move around freely upstairs, or vice versa.
Features to look out for
Geolocation
The handy geolocation feature reminds you to set the alarm when you're leaving home. Geolocation commands can be set to prompt alarm functions based on your GPS (Global Positioning System) location, like disarming the alarm when you're close to home.
Instant alerts
Smart security alarm systems can send instant alerts to your smartphone - notifications, emails and even images (when paired with a smart camera) can be sent so you can see what's happening inside your home. The Somfy smart intruder alarm kit also includes an HD camera as part of the pack.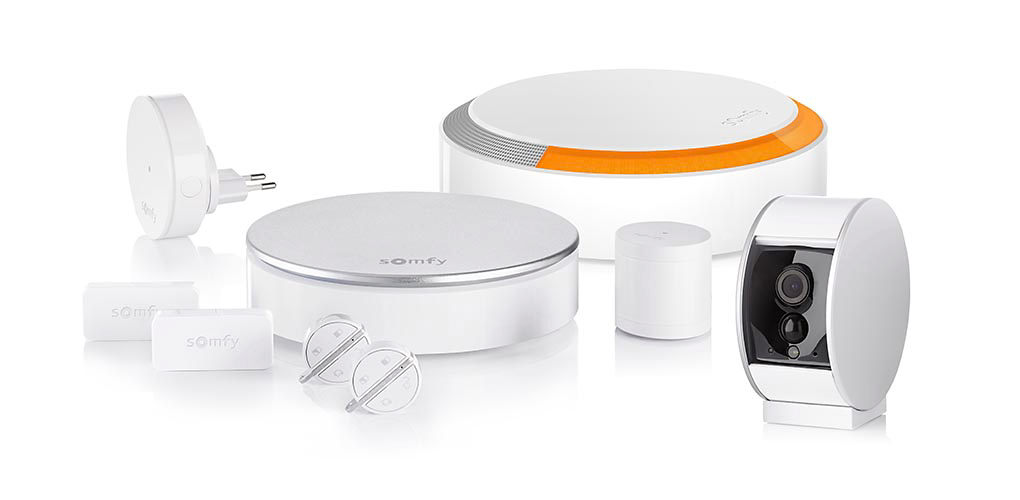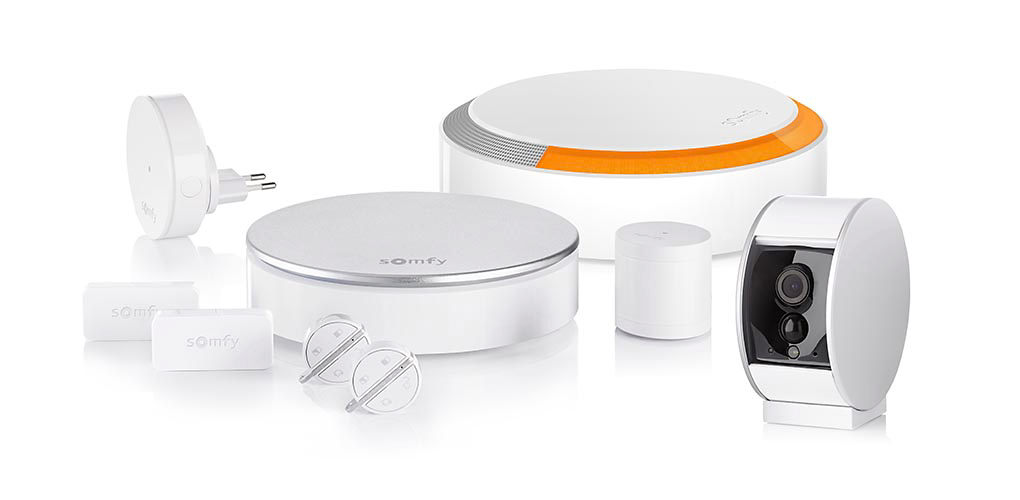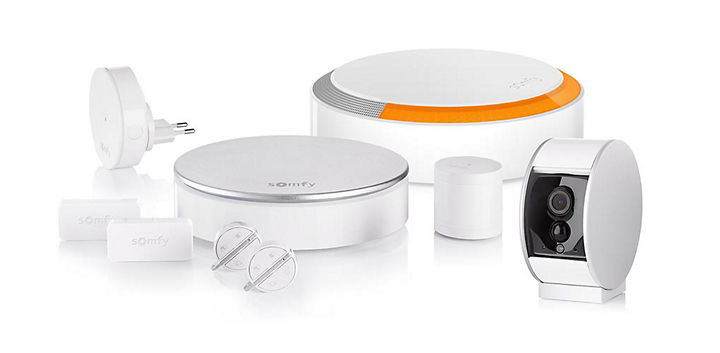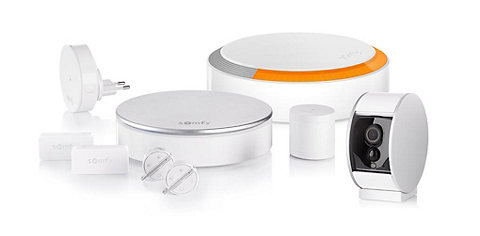 Advance warning
We're loving the IntelliTAG™ door and window sensors that warn you if there is an attempted break-in before the intruders actually get in. The sensors can recognise the difference between a ball bumping the door and the door being forced open. This feature comes as standard with the Somfy smart intruder alarm kit.
Motion detectors
Motion sensors detect any movement and send a push message to your smartphone as soon as there is a break-in. If you've got pets, you can set the motion detectors to ignore them and concentrate on possible intruders instead, avoiding false alarms when your pets roam around.
Intelligently connected
The Yale wireless intruder alarm kit and Somfy smart intruder alarm kit both work with Philips hue lighting, Google Nest speakers and Amazon Echo with Alexa, combining lights, sound and voice to create the ultimate security deterrent.
---
Smart tip - Locating cameras
Spend some time working out the best place to locate your smart cameras. Although some are portable and easy to move about, some, in particularly outdoor cameras, are fixed into position. Cameras can be wall or ceiling mounted, so it's important to check what's best for your situation.
When deciding on the location, avoid blind spots and other potential obstructions. Install exterior cameras at least 3m above ground level to make them harder to be tampered with. Intruders often break into homes through doors and windows out of view of the street, which reduces the chance of them being seen, so direct outdoor cameras towards these areas.
Installing security cameras in your home might seem like an extreme step, but for many people they act as an effective deterrent against intruders and offer peace of mind too. Smart cameras are particularly useful for people who travel frequently or are away from their homes for long periods. As well as offering security benefits, they can also be used to keep an eye on elderly relatives, pets or for baby monitoring.
Smart cameras let you monitor your home remotely and can be set up to send notifications to your smartphone when they detect movement, sudden heat changes or even noise. Live stream what's happening or record to either watch later or store to the cloud (cloud storage subscriptions may be needed).
With a wide range of options to choose from and features to compare, where do you start? Below we have listed some of the benefits to think about when choosing your smart camera.
Features to look out for
Two-way audio
Look out for cameras with built-in speakers and a microphone. The 'talk and listen' feature allows you to scare off a suspicious visitor when you're out or ask the delivery driver to leave your parcel in a safe place. You could even use it to talk to the dog!
Wired vs wireless
A majority of smart cameras are mains powered (either hard-wired or plug-in) but there are a few which are battery operated. These wireless cameras are easy to install and move around but you'll need to check the battery levels to keep them powered. Once fully charged, some battery-operated cameras can last for a few months, but compare the detail before you buy.
Indoor cameras are generally plug-in-and-go devices, also making them easy to set-up and move around.
Hard-wired cameras need to be connected to a power supply and may require professional installation. As with all electrical products, they must be installed in accordance with local Building Regulations.
Night vision
The new range of smart cameras now come with infra-red LEDs built in, giving clear night vision. Even in total darkness, the cameras can provide around-the-clock security for your home and garden.
Outdoor cameras
Smart outdoor cameras with built-in speaker and mic not only let you scare off a suspicious visitor when you're out, but you can also ask the delivery driver to leave a parcel in a safe place.
Don't forget to only use cameras that are rated IP65 or IP66, and labelled for outdoor use only.
Subscription services
Smart cameras have additional paid-for subscription services. Video history is usually stored for free for a set amount of time, but if you want to keep video back-ups for longer in the cloud, you'll need a subscription service, usually monthly. Extra services might also be available, like facial recognition, so check before you buy.
---
A smart doorbell lets you view, listen and speak to visitors even when you are out. These clever little devices can also help you with security too. Not only can you tell the courier where to put a parcel whilst you are away, they are also handy if you want to check who is at your door before you answer it or whilst you are out.
If someone arrives at the door, but the bell is not pressed, a notification can be sent to your phone when motion is detected, allowing you to see what's happening outside your front door. Live video can be viewed via a smartphone, tablet, PC, Google home hub or Amazon voice assistant with screen
Features to look out for
24/7 streaming
With streaming available 24 hours a day, 7 days a week, you can check what's happening at any time, from anywhere so you'll be the first to know when someone steps foot on your porch.
Standard features like instant notifications, live view and two-way talk are often included 'out of the box'. Extra services like 30-day video history might may require a subscription, so check what's included against what you need.
Wired vs wireless
Smart doorbells can be either mains wired in or powered by a rechargeable battery. If you have a wired doorbell already, a smart wired doorbell can be connected to the existing wiring.
Field of view
Different cameras offer different viewing angles. Up to 180-degree vertical and 105-degree horizontal viewing angles let you see who's there from head to toe.
---
Smart door locks provide you with the freedom to secure your home without needing a key. There is no need to worry if your children arrive home early, or if you're stuck at work with friends on your doorstep. You can send friends and family virtual keys to their smartphones to unlock the front door using a PIN code, giving them access for a specific amount of time, whether it be a day, a week or more. Using an app attached to the smart lock you can even revoke virtual keys in an instant.
The app also allows you to check who comes and goes, and it's even smart enough to send you a notification when loved ones are home safely when they use their mobile key.
Features to look out for
RFID
Smart locks use RFID, which stands for Radio Frequency Identification. RIFD uses radio waves to allow a key fob, card or phone tag to communicate with the lock and gain entry. With this technology, you can gain entry by simply being next to the door, which beats looking for a key in the dark or trying to unlock a door with your hands full.
Security ecosystem
By combining your smart door locks with other devices like cameras and alarms you can build a security ecosystem to suit your home, integrated under one, single-point-of-access within your smartphone.
---
Smart smoke alarms are able to send an alert to your smartphone when they detect a fire, whether you are at home or not. The Google Nest Protect Smoke and Carbon Monoxide Alarm looks for fast-burning fires, slow, smouldering fires and invisible carbon monoxide (CO).
You can opt for a mains (wired) or battery powered alarm - both of these options can work with Google Nest speakers and Amazon Echo with Alexa plus extra functionality can be integrated with IFTTT (If This, Then That - a web based app which can create a set of commands for smart devices).
Features to look out for
Combined smoke and CO detector
You should opt for a detector that handles both smoke and carbon monoxide in a single device. Nest smoke + carbon monoxide alarms will do this with both their mains or battery powered alarms.
Intelligently connected
Pair your smart smoke alarm to other devices to create a series of safety checks and actions. For example, link your Nest Protect Alarm to a Nest camera. If your alarm goes off, it will prompt your camera to switch on and start recording allowing you to quickly check if there is any visible smoke or danger at home.
Smart home hub support
If you want to integrate your smoke alarm with the rest of your home, consider whether it is supported by a major smart home hub. Nest smoke + carbon monoxide alarms works with the Nest ecosystem, and Alexa, SmartThings, and HomeKit options are also available.
Notification variety
Having voice alerts can be helpful, along with the normal siren alarm. They not only tell you what type of hazard has been detected, but also alert you to its location and can even tell you how to respond. Colour-coded lights on the alarm itself are very helpful and can show the level of the warning and, of course, speedy push notifications to your phone are a must.
Multiple users
It is helpful if more than one person receives a push alert that there's a fire in the house. Look for a system that supports multiple users through an invitation system.
Interconnectivity
Some devices support an interconnectivity feature, so if one alarm goes off, all the other alarms in the house will go off as well. This can be a big benefit if you have a very large home and fear you might not hear an alarm going off elsewhere in the house.
---
As long as you have Wi-Fi and a smartphone or other connected device, then you're ready for smart security and safety. You can buy and set up individual devices, choose a kit that fits your needs, or create your own system.
When buying smart security products, don't forget to check the compatibility between devices and with your smart home set up. For more help and advice, read all of our smart home help and advice articles.
Our smart home product range
You can buy our full range of smart home products online or you can go to your local store. All our stores stock a wide range of smart devices and for a real hands on experience, some stores have a fully functional Smart Home display.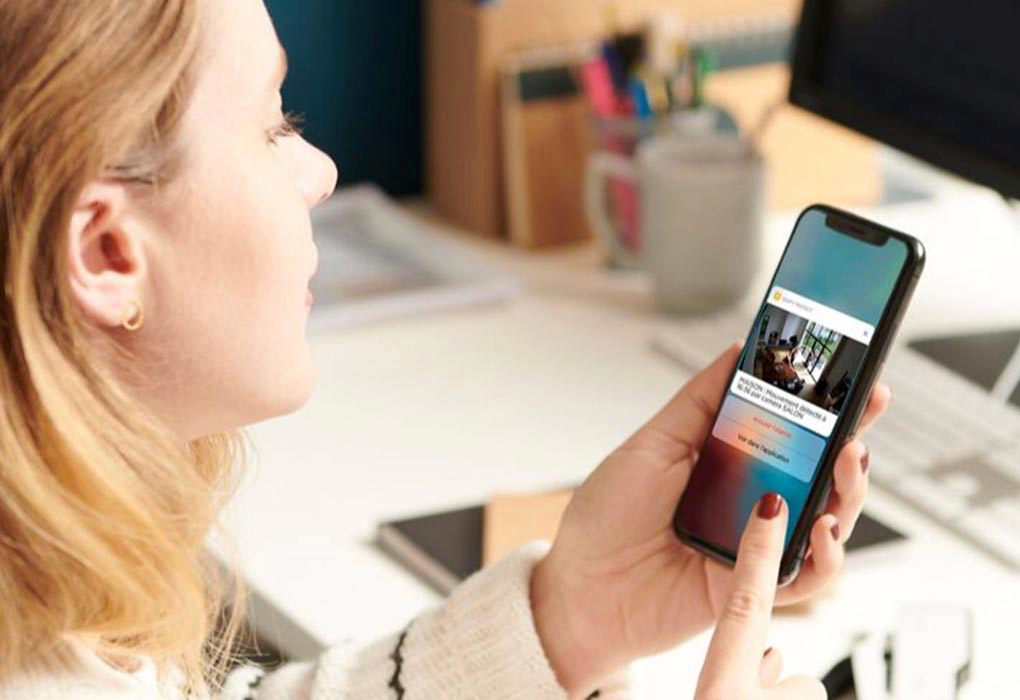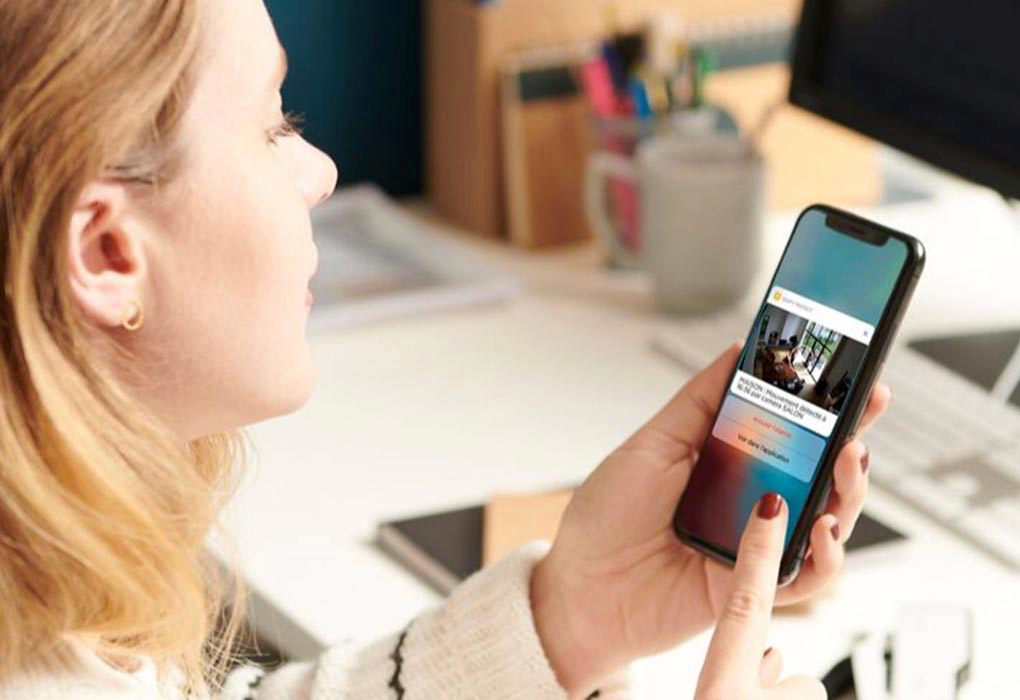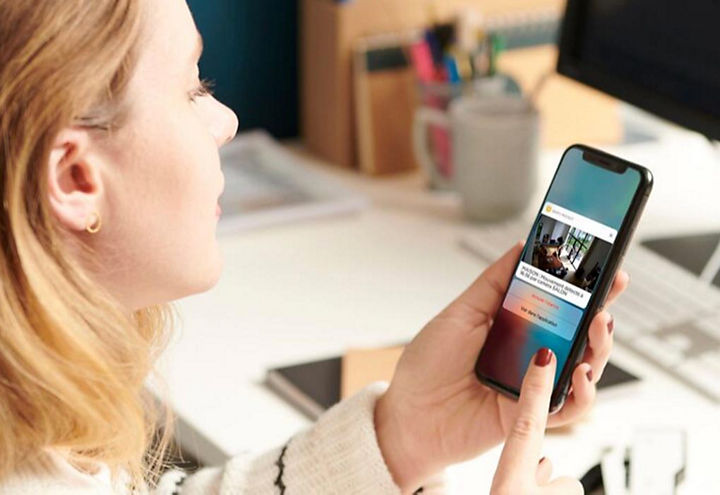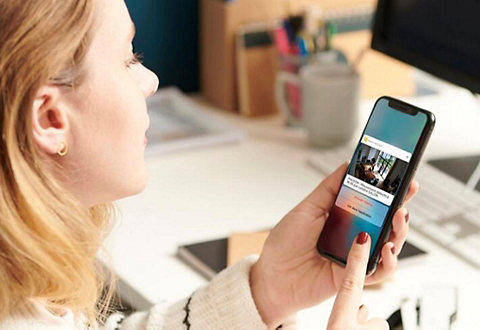 ---