How to get your garden party-ready
Bank holiday garden party ideas for a brilliant get together
The buzz, bunting, piles of scones, and pots of tea – we can all agree that there's nothing better than a summer garden party.
Get your garden prepped and ready to host a bank holiday meet-up, whether it's an invite for two or open to the whole street. From sprucing up your front door with a lick of paint, to filling your backyard with garden party decorations. We're here to make sure everything runs smoothly, so you can spend less time stressing, and more time making treasured memories with friends and family. Check out our summer garden party ideas and get ready to host the celebration of the year.
Skip to...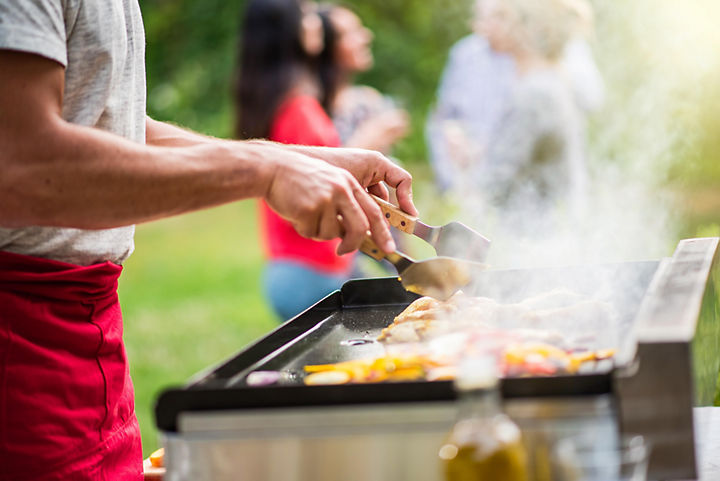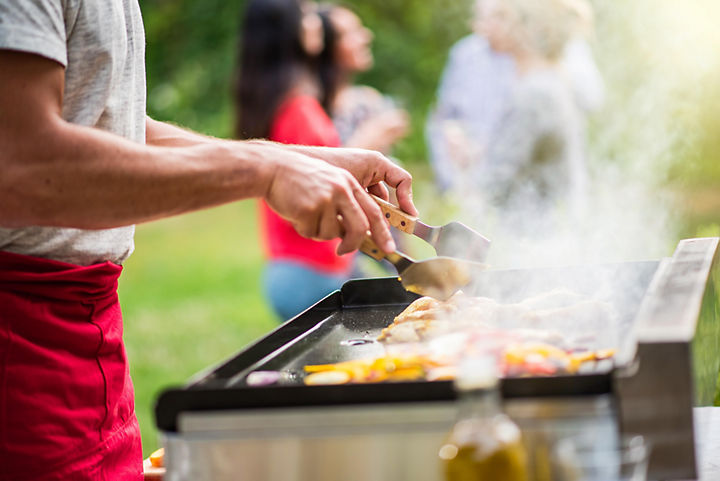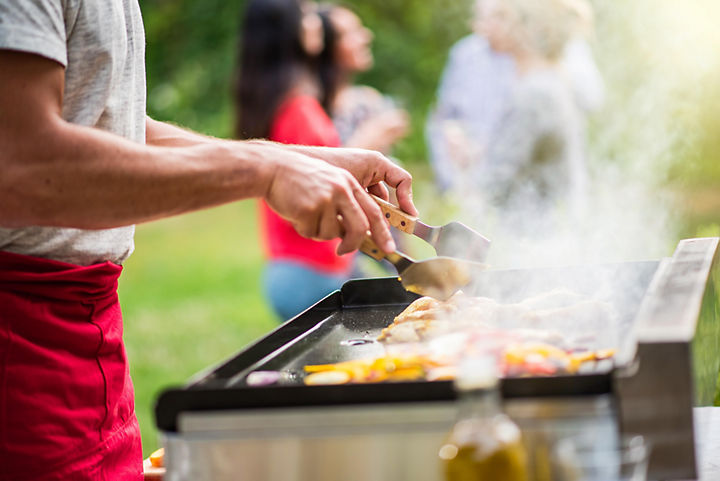 Plant a colourful flower display
Create a stand-out display in your garden with begonias, petunias, and agapanthus for a brilliant show of colours come June. Don't have enough space for a bedding plant display? You can still create a stunning show of colour with pots and containers. Fill some pots and hanging baskets with a mixture of gorgeous, bright flowers and place them around the garden. The perfect backdrop for a tip top party!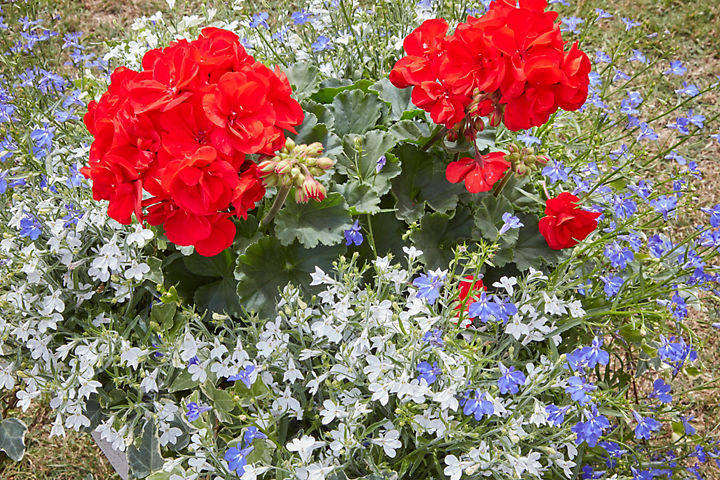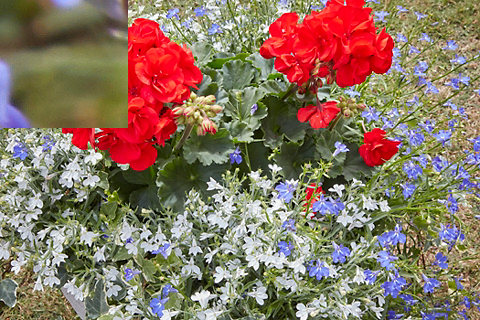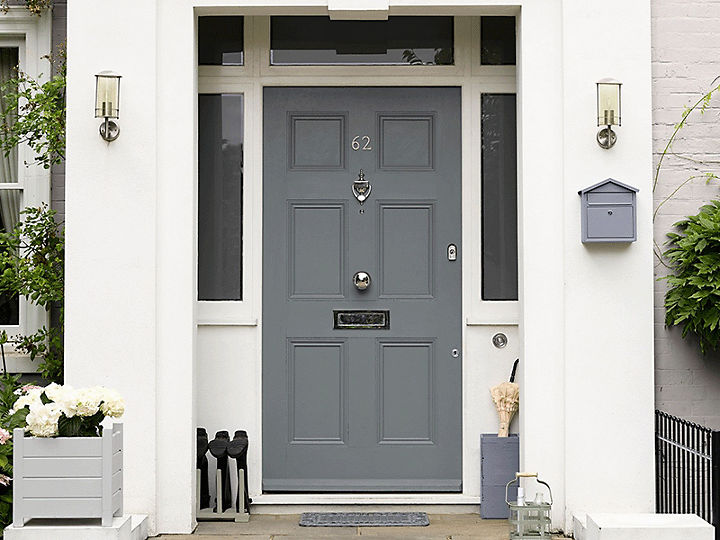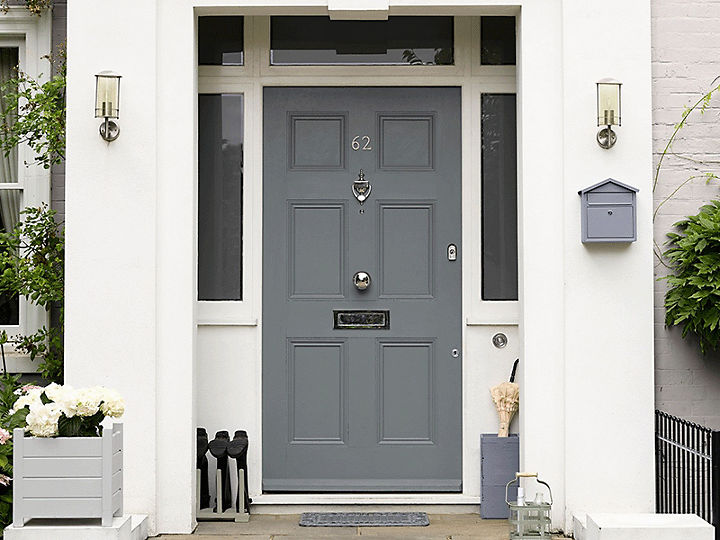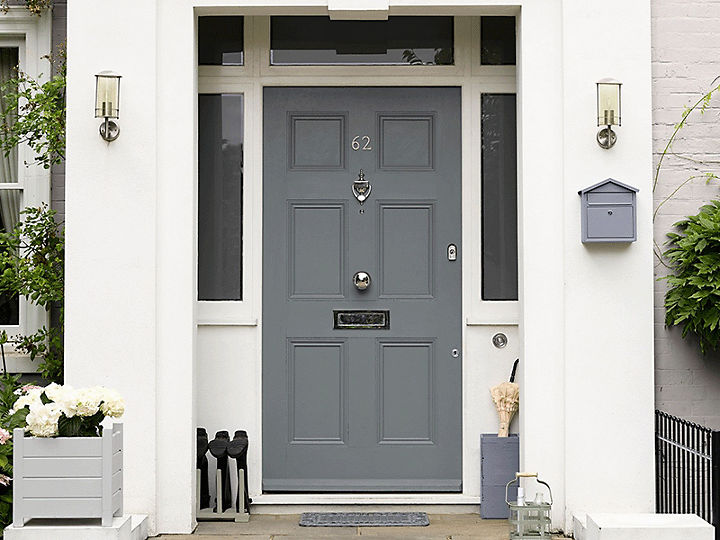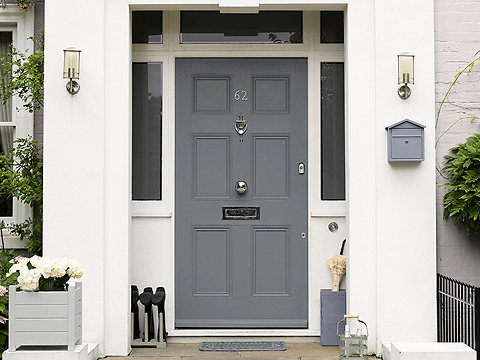 Paint or stain your fence
Now that you've got your paint brushes and tools out, you might as well give your fences a freshen up too. It's not until you start painting or staining your fence, that you realise how mucky it really is! We've got a huge range of shed and fence paint, take your pick from a variety of gorgeous colours and wood stains. Why not get creative and experiment with a two-tone fence? Or perhaps an ombre fence feature wall? It would make a fantastic background for all those party pics.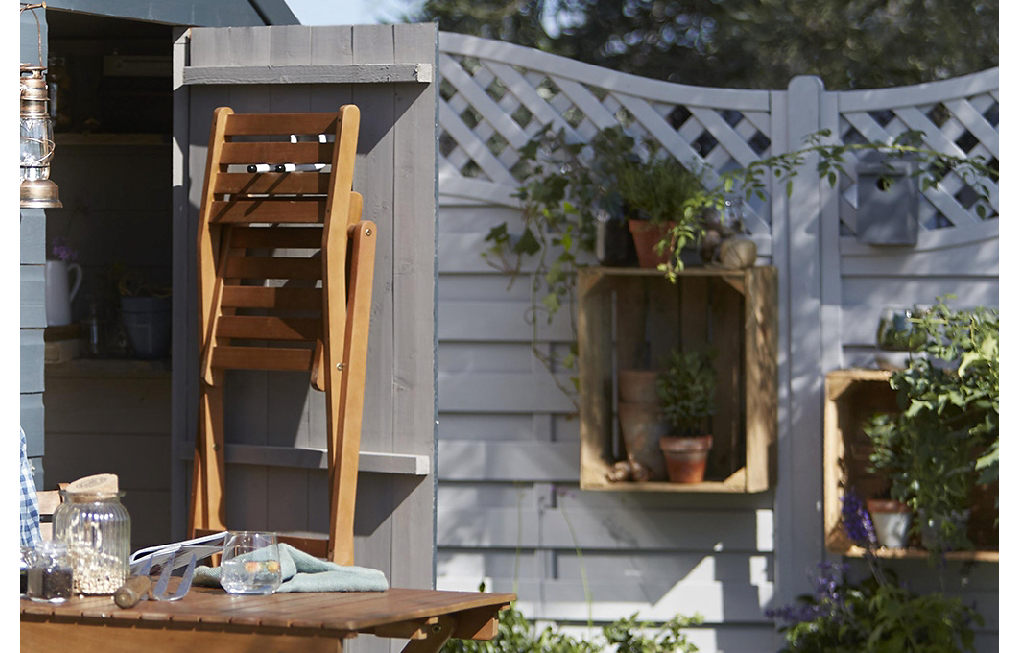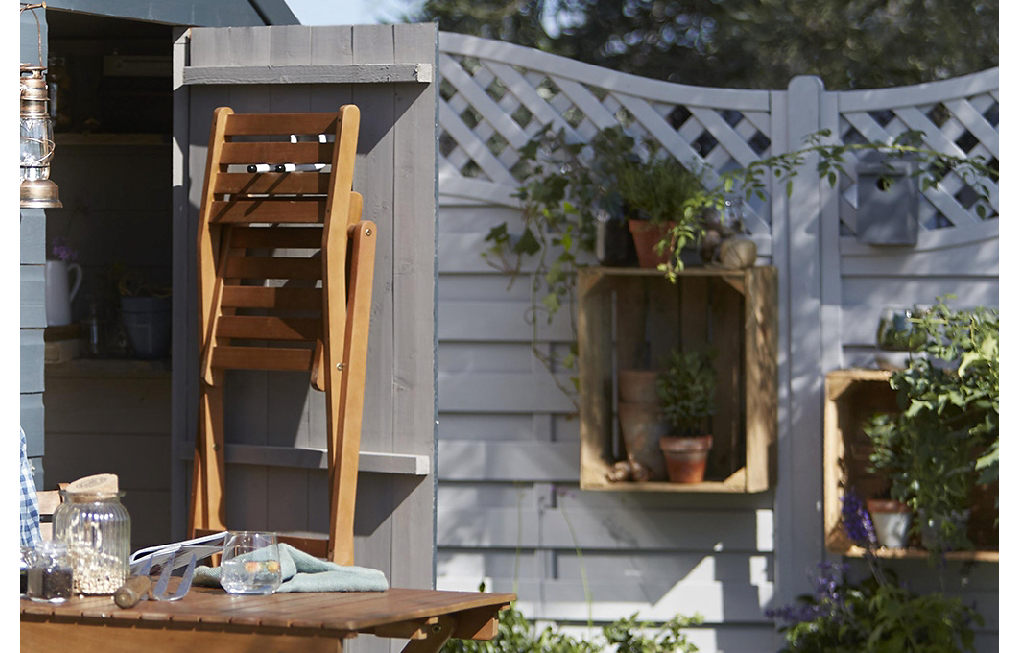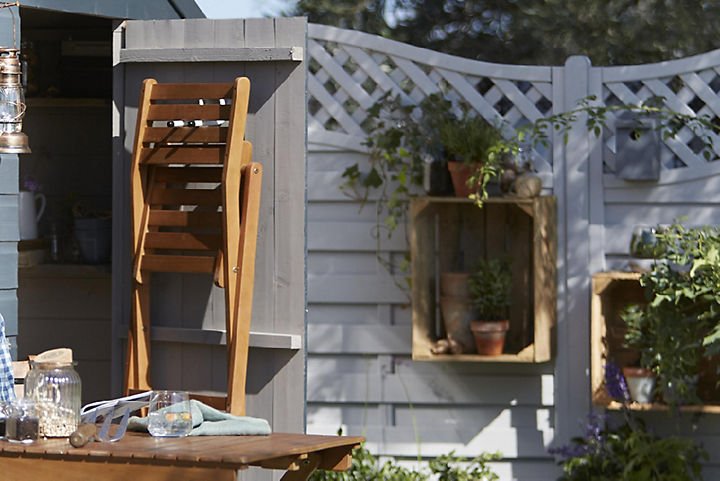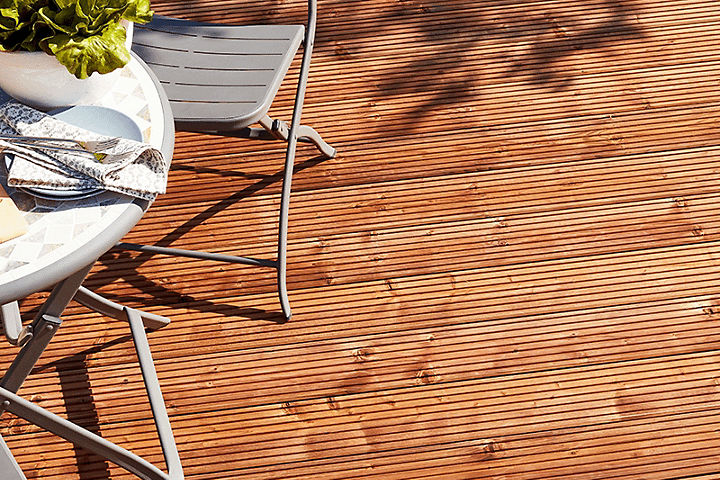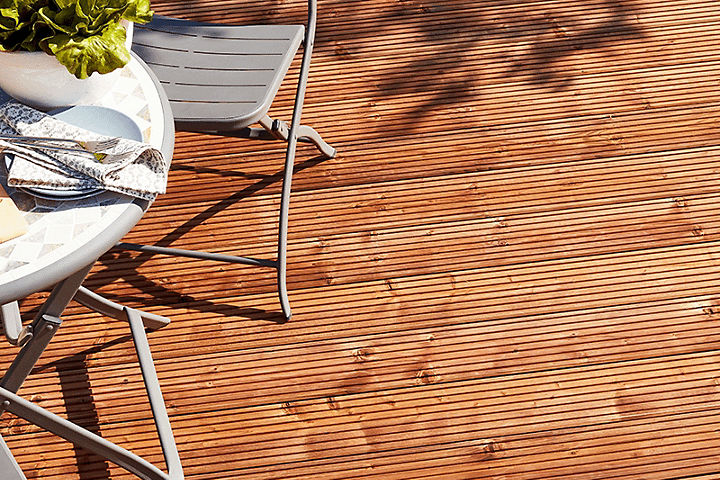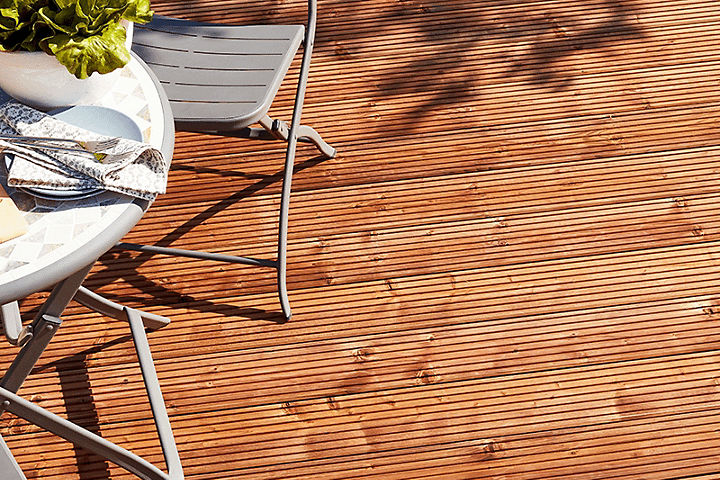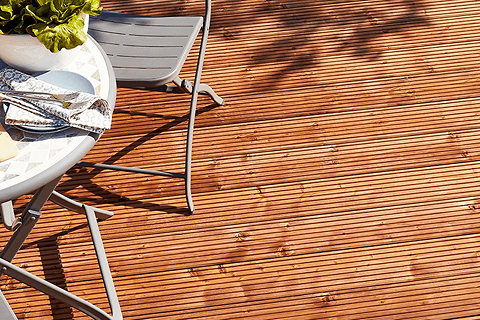 Mow the lawn
Make sure your lawn is neatly trimmed and deliciously green for your summer soirée. In the warmer months you should aim to mow your lawn once a week. Check out our lawn care tips to find out how to keep your grass looking green and healthy all year round. If you've got a large lawn, lay down blankets and outdoor cushions to create more seating area for guests. And make sure to set aside some space for playing fun lawn games such as croquet, boules, and frisbee!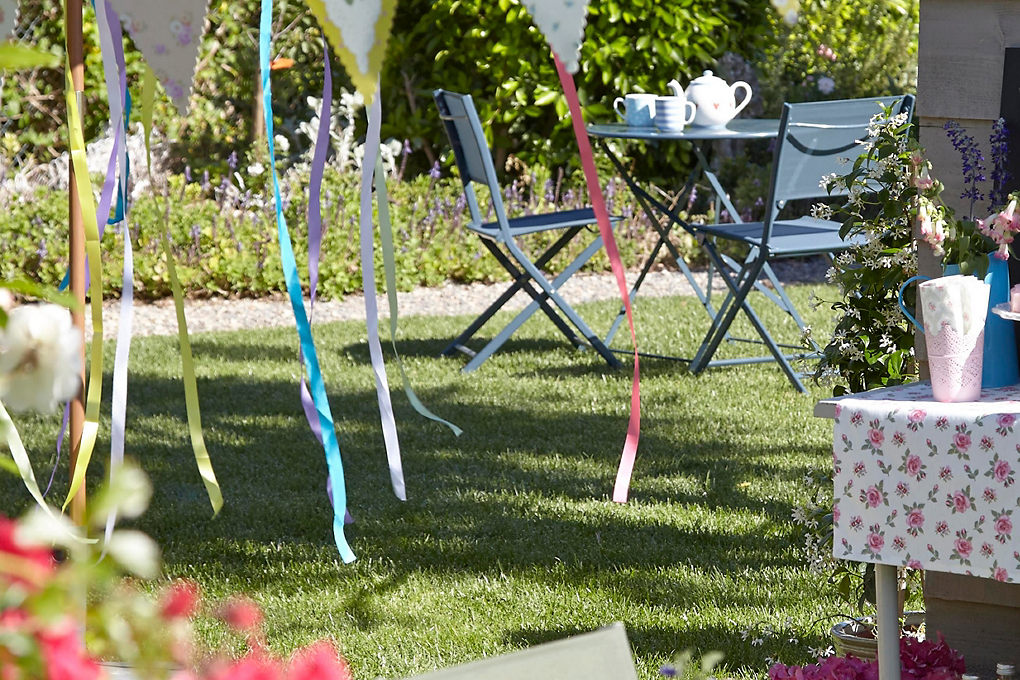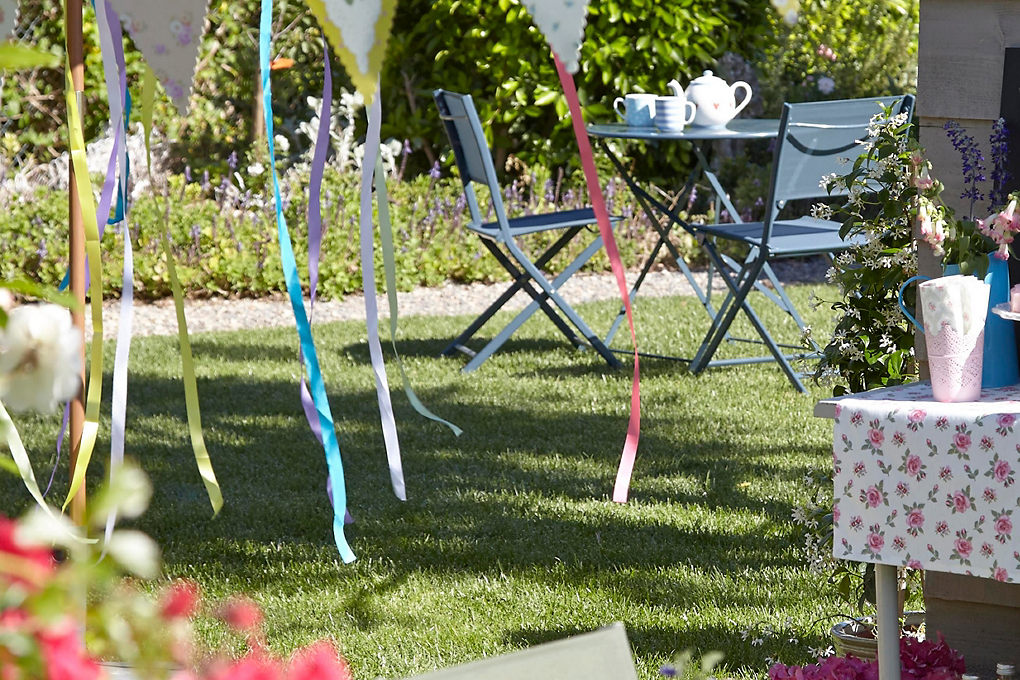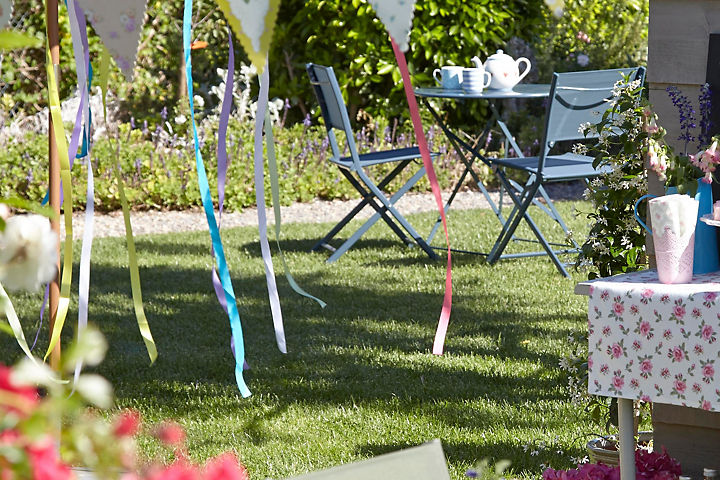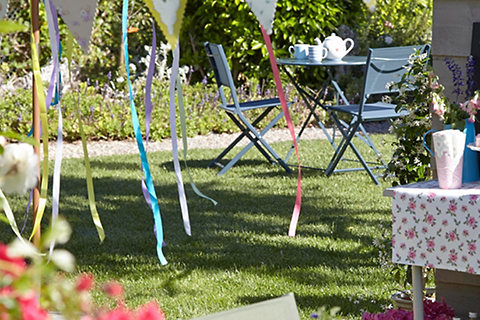 Spruce up your garden furniture
Get your garden furniture out from storage, dust it down and make sure it's clean for guests to relax on. If you have plastic or hardwood outdoor furniture, simply give it a wipe down with a sponge and some warm soapy water to remove any cobwebs and dirt from last summer. If you have softwood garden furniture, such as pine or acacia, clean it with a wood-cleaning product and then treat with a wood stain. If you have metal garden furniture, give it a clean with a sponge and warm soapy water, check for any rust, and treat any damage with rust-preventing paint.
Why not make your outdoor living space extra welcoming with some outdoor cushions, rugs, and blankets? Not only will they make the area cosier – they'll also give your garden a stylish pop of colour.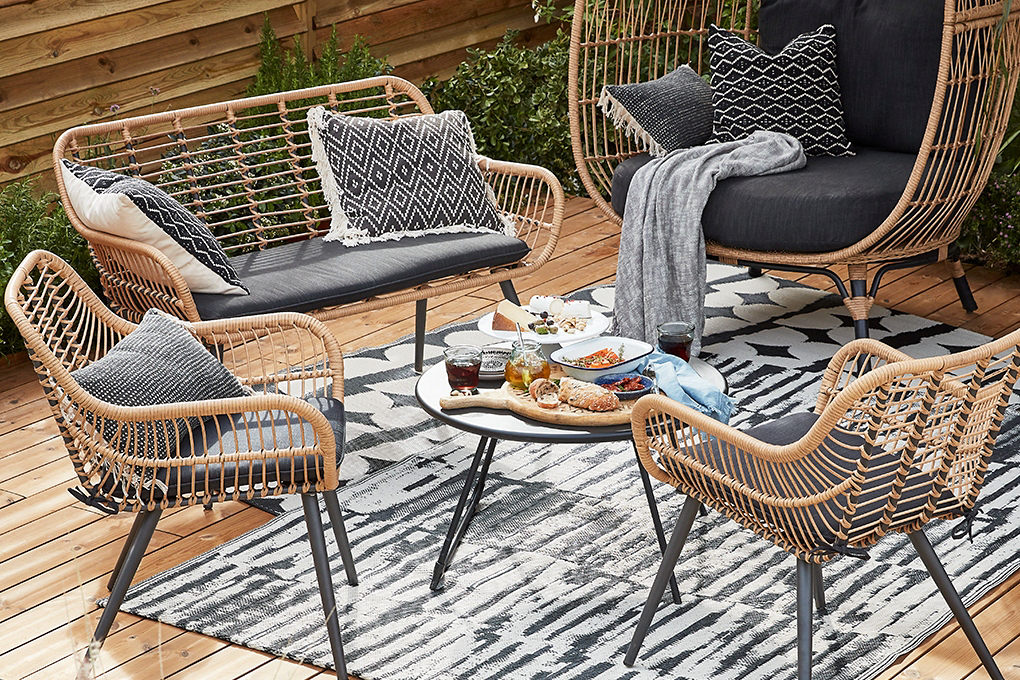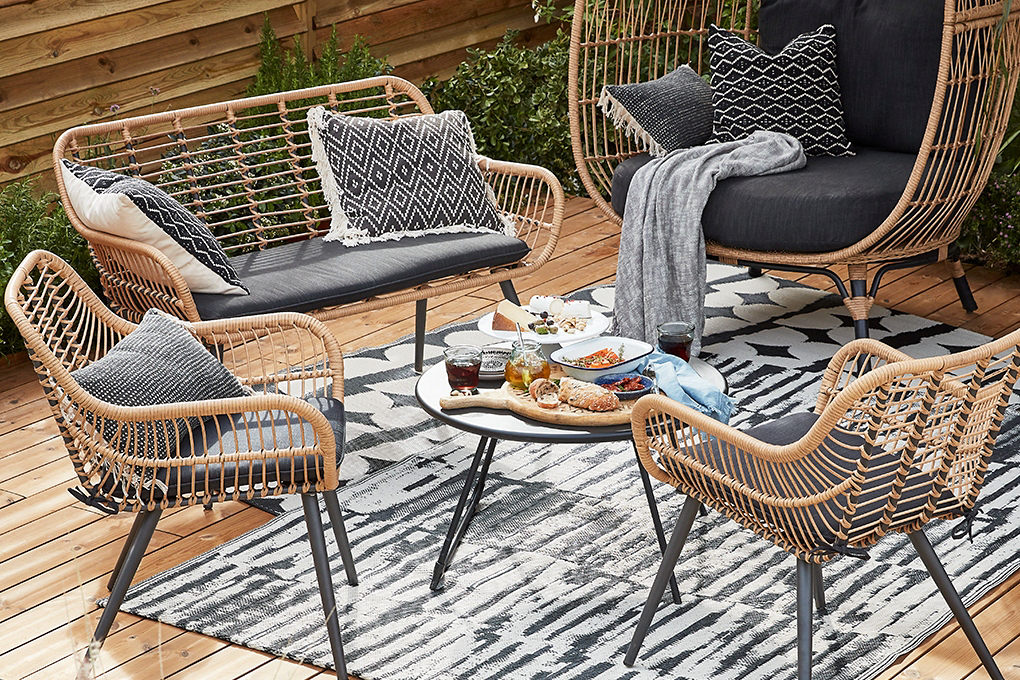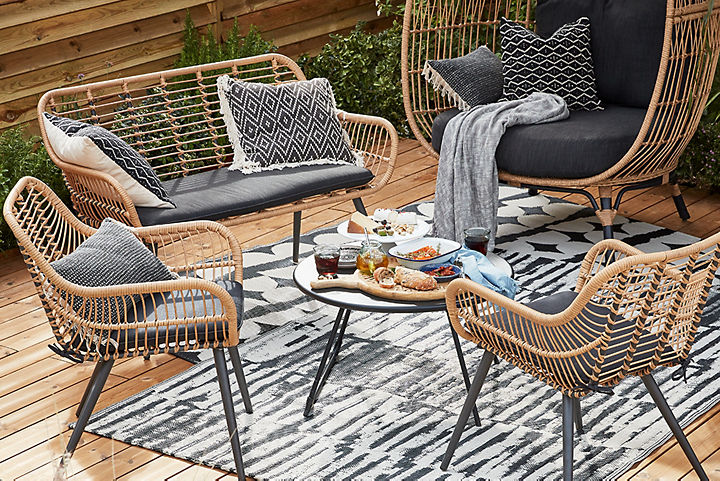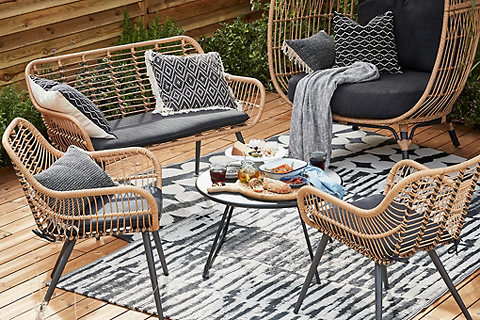 Build your own garden bar
Who needs the pub when you've got your very own home garden bar? Take your garden party up a notch and build your own outdoor bar for serving up jugs of Pimm's and mint juleps. Watch our video below to find out how to do it yourself. Decorate with fairy lights, plants, and lanterns. And don't forget to give your garden bar a name, use some spare MDF, chalkboard paint, and chalk to make a personalised name sign. The only slight problem with a bar in your garden? Your guests will never want to leave…
Create your own party sign
Homemade garden party decorations help to set the scene and create a welcoming atmosphere. Why not make some party signs to dot around the garden for added fun? You could have one that says, 'sweet treats', another that says, 'dancefloor', and one pointing towards the garden saying, 'garden party this way'.
You could upcycle an old picture frame and turn it into a chalkboard sign – use some wood paint for the frame and chalkboard paint to cover the glass panel. Or perhaps you could upcycle an old pallet and lean it against the wall. If you've got some spare MDF wood or carboard, cut it into the shape of an arrow for a makeshift party sign. Then attach to a wooden pole and place in a spare plant pot full of stones to keep it upright. There are so many ways to make your own garden party signs, so put your creative cap on and experiment.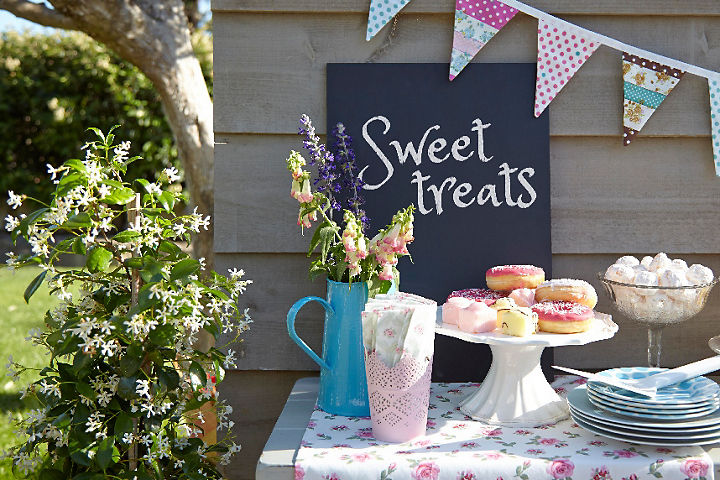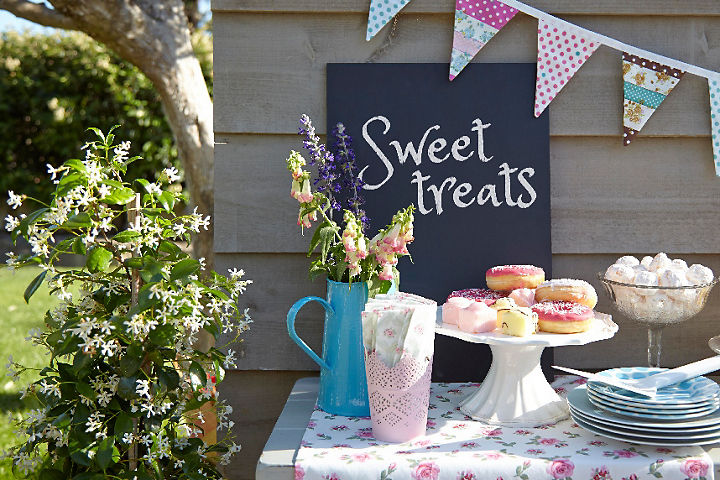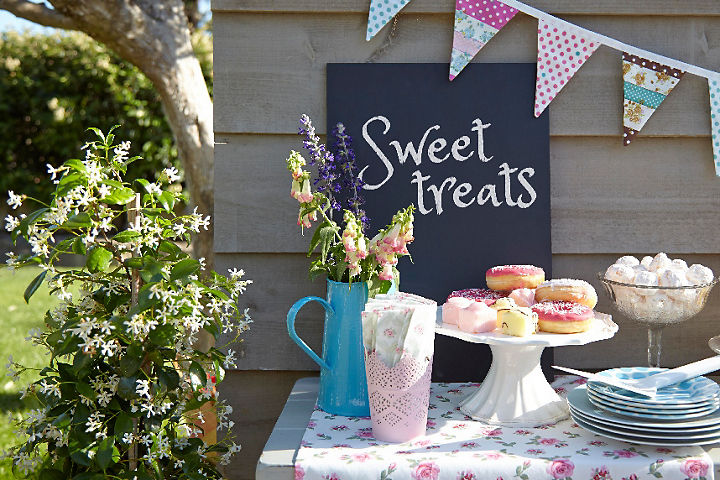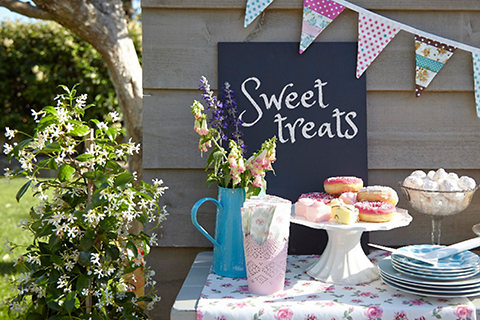 Put up a gazebo for a weatherproof party
Even if the weather forecast is predicting sunny skies, there's still always a chance that the rain will gate-crash your party. Don't let the unpredictable British weather scupper your plans. Prepare for the worst and put up a gazebo in your garden. As well as a place to seek refuge from the rain, a gazebo is also a great place to cool down after being in the sun for too long. And don't forget to decorate with outdoor string lights, bunting, and other outdoor party decorations for a gorgeous set up.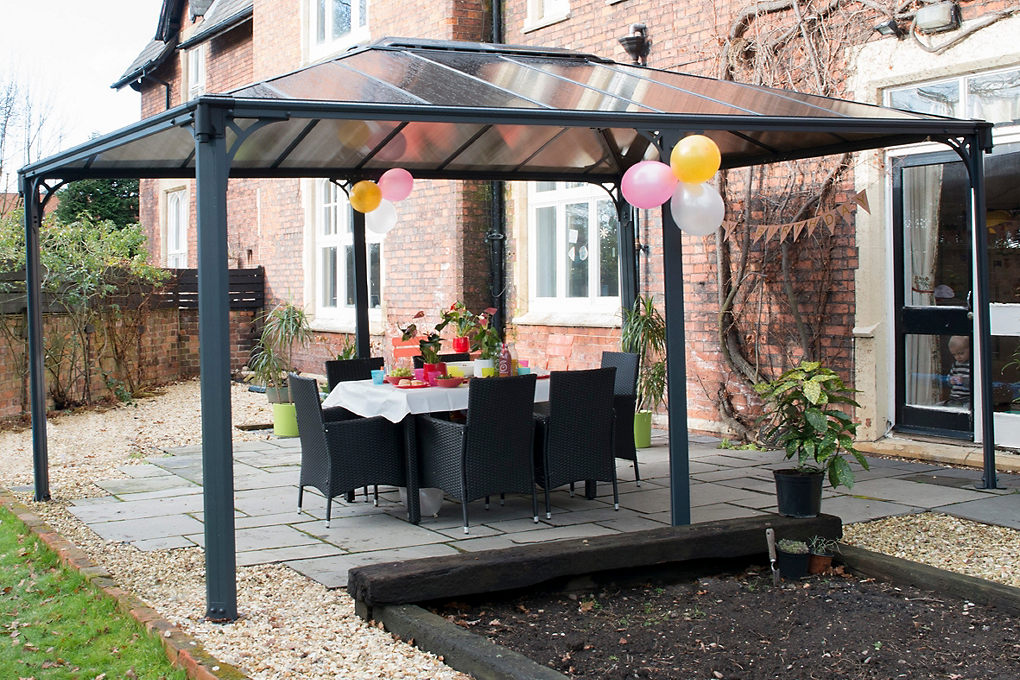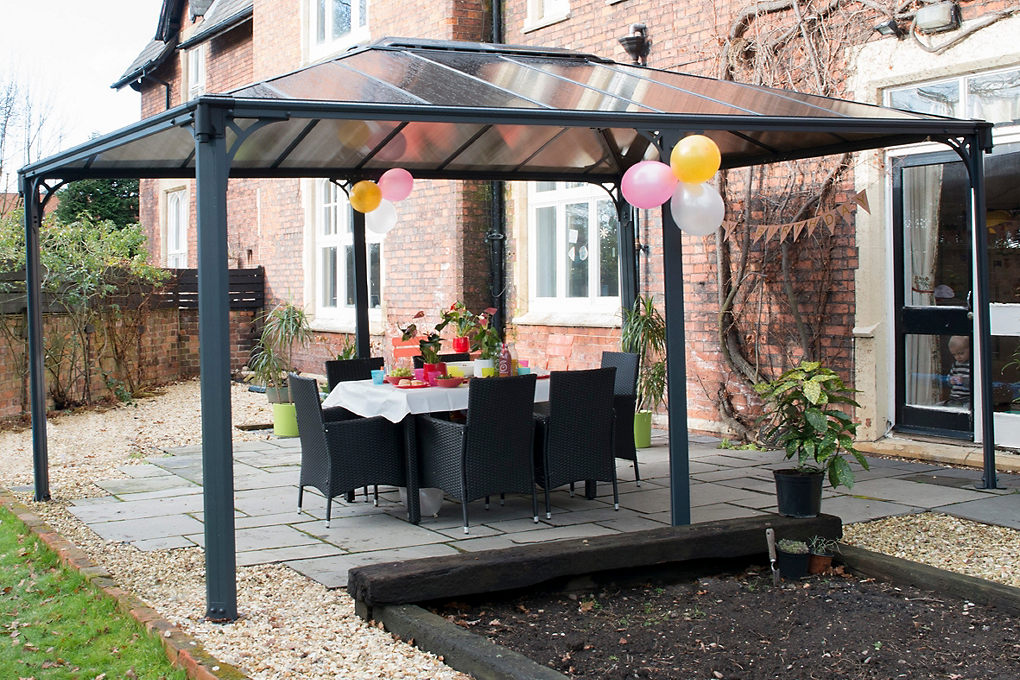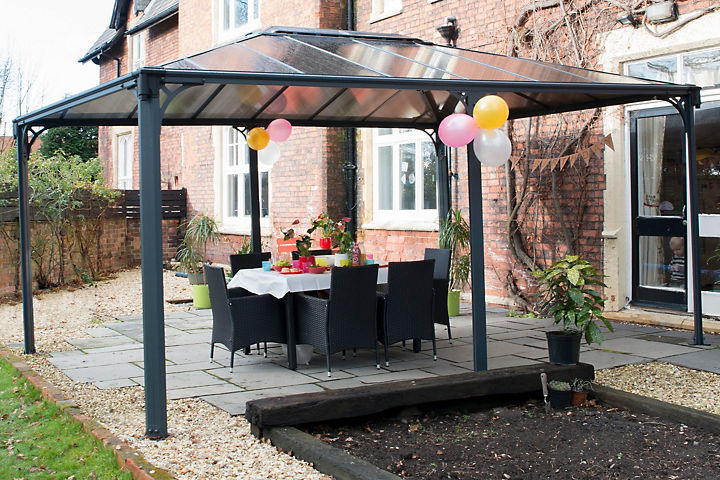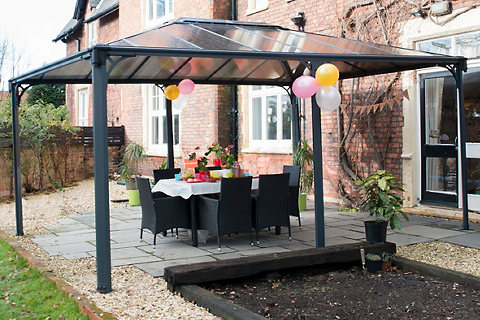 We'd love to see your garden party set up. Post your photos on Instagram and tag us using the hashtag #BandQit (we might even share your pics on our website and socials!)
---