How to identify, treat & prevent plant diseases
Protect your garden by spotting and managing diseases
Caring for your garden occasionally involves dealing with diseases that attack your plants. Our guide will give you all the help you need to identify the main culprits, treat the diseases and protect your garden to keep your flowers, fruit and vegetables, shrubs and trees in good health.
Your shopping list
Cutting and pruning garden hand tools - find the right ones for your gardening jobs with our buyer's guide
How to identify and treat plant diseases
Common plant diseases you may find in your garden include:
Video guide
Watch our easy to follow video guide for top tips on preventing and identifying garden pests.
Crop rotation
Pests and diseases can build up in soil and attack specific vegetable families each year. To help control this, divide your annual vegetable plot into sections and rotate what you grow in each section every year for 3 or 4 years. This will also help the soil fertility as different crops have different nutrient requirements. Here are two examples of crop rotation you can adopt for your veg patch.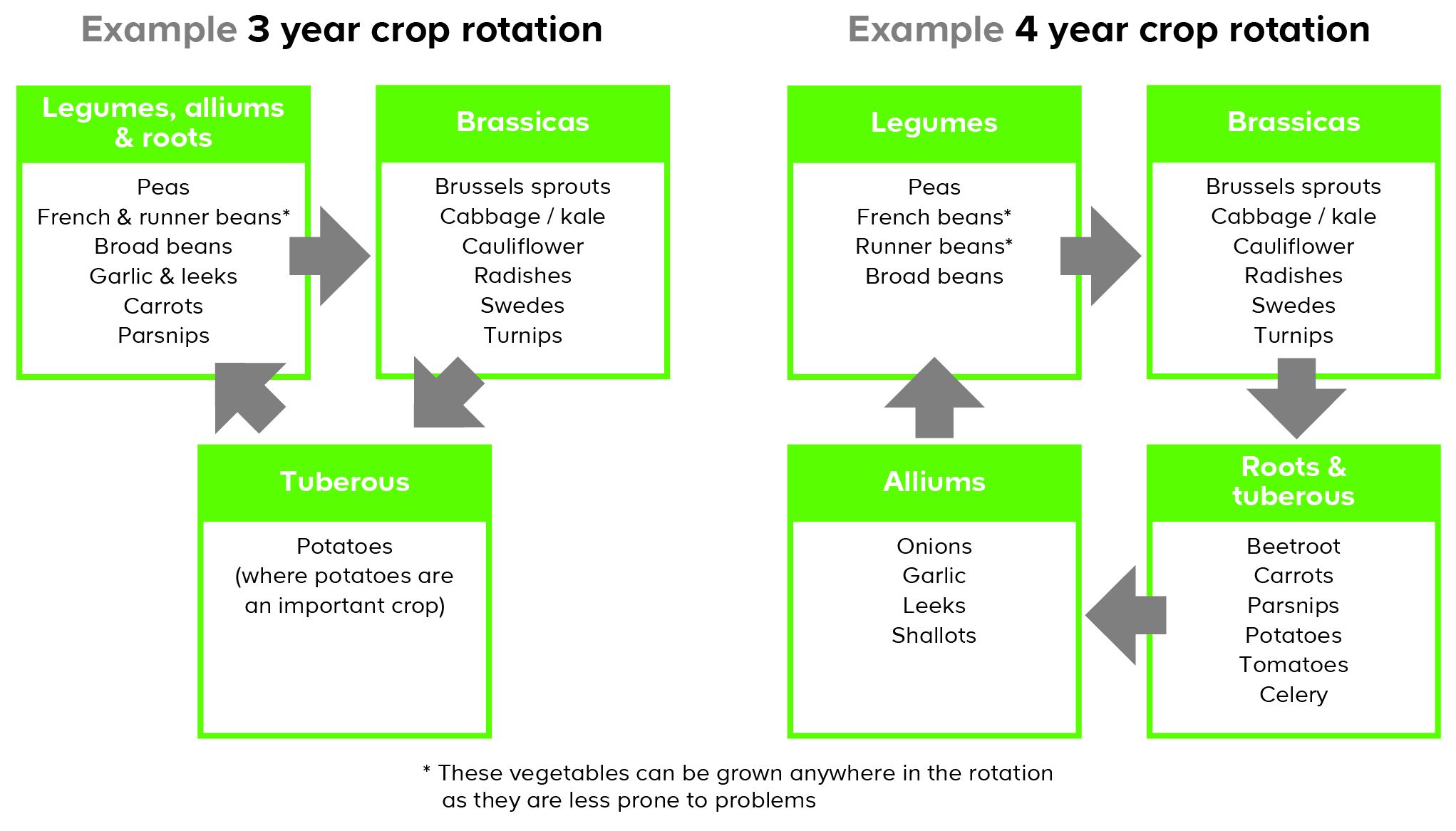 Using insecticides and fungicides safely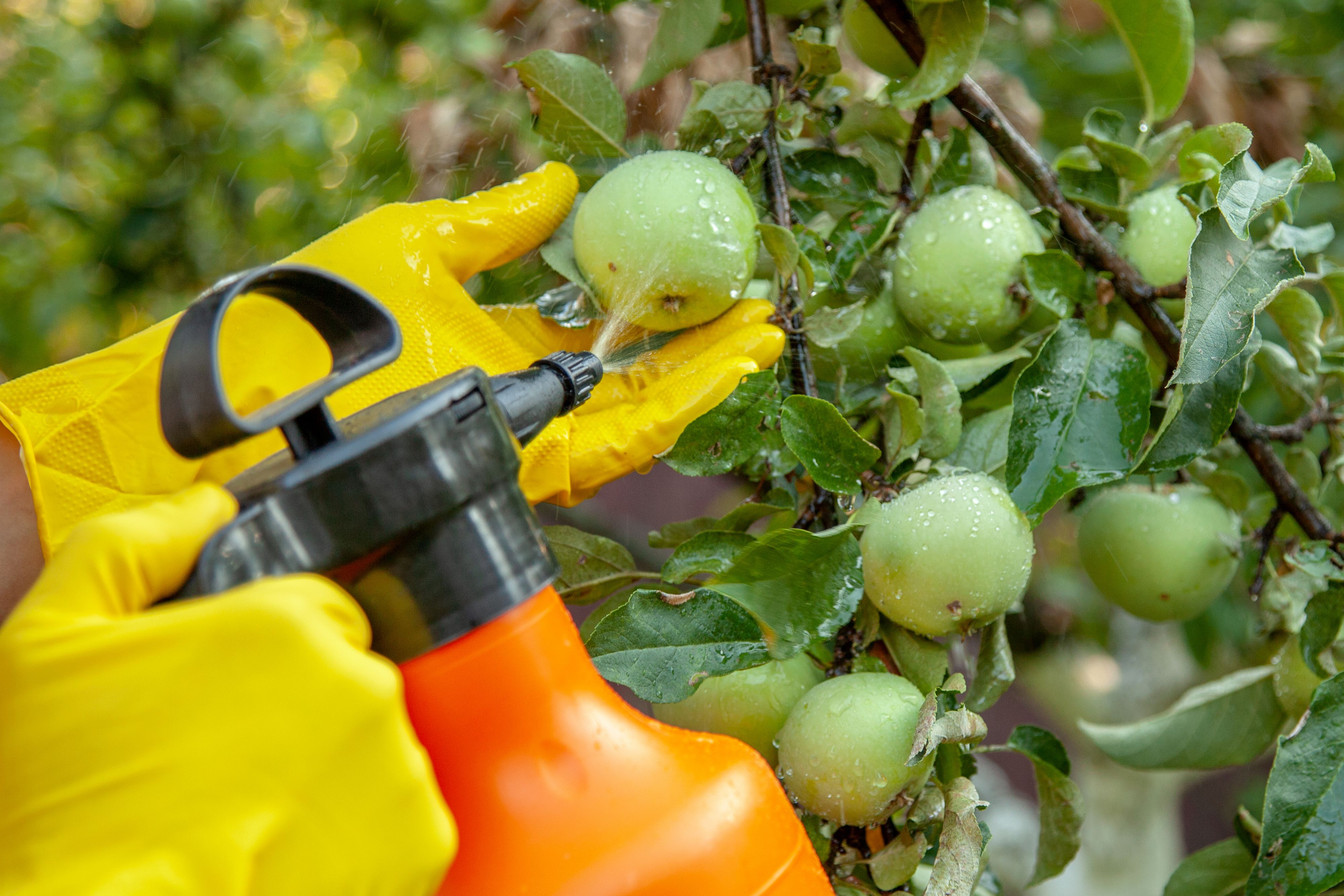 In any garden, as well as the many things that delight, there are others that are less welcome. Disease, if left unchecked, can quickly overwhelm, disfigure or kill your much-prized plants, rapidly undoing all that hard work.
Knowing what to do and the best line of defence will help protect your garden.
If you do need to use any chemicals, there are some important things to remember when using insecticides and fungicides:
Always read and follow the product instructions
Only use chemicals when they are necessary, prevention is better than the cure
To help protect pollinator insects, do not spray plants in flower
Wear rubber gloves when spraying
Avoid contact with exposed parts of the body, especially eyes. Avoid breathing in spray or dust. Wash with clean water any splashes immediately
Keep children and pets away when using chemicals
Do not spray in windy conditions
Store chemicals in a cool, dry, safe place away from children and pets
Disposing of chemicals
It is illegal to put any garden chemical down a main drain or waste water drainage system, even when diluted. You risk contaminating waterways and harming wildlife and could face prosecution. Ask your local Council for advice on disposal of unwanted pesticides or empty containers or visit: http://www.hse.gov.uk/pesticides/
How to prevent plant disease
The healthier and stronger a plant is, the less likely it is to become unwell. There are very few plants that like extreme conditions, and it's usually during one of these periods of drought, or lots of rain that many plants weaken and become susceptible to problems.
Plant in the best area
Feed and water regularly
Keep things clean
Articles