How to make a breakfast table
Introduction
Making something with your hands always adds a sense of pride and achievement, so why not turn your hand to a table and every time you sit down for a meal, it'll be on something that you created.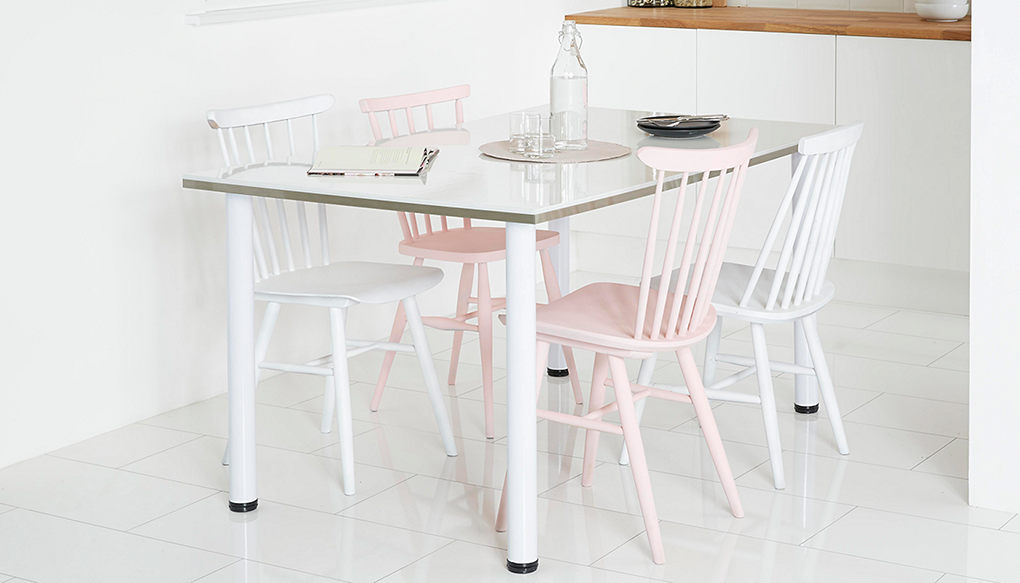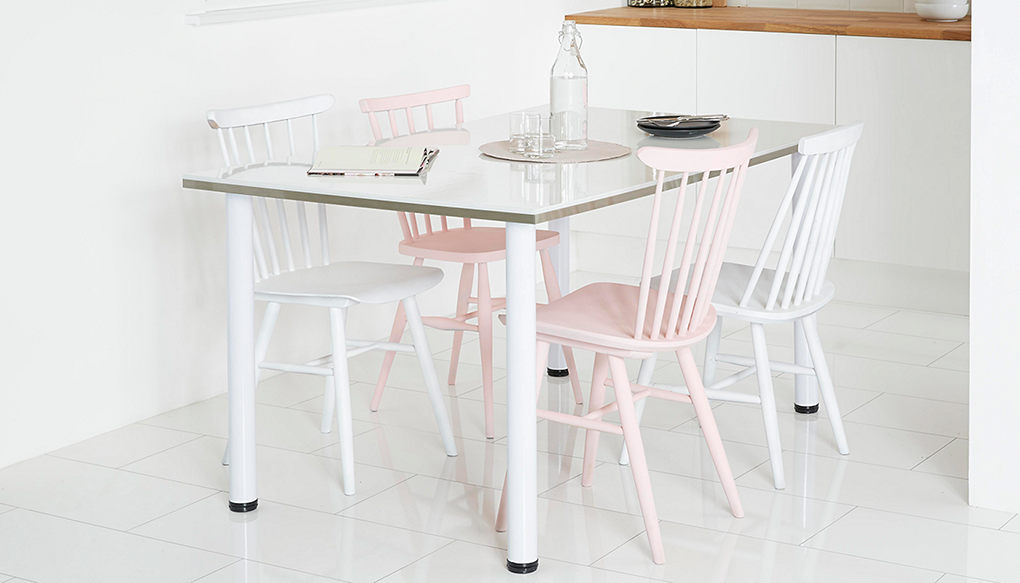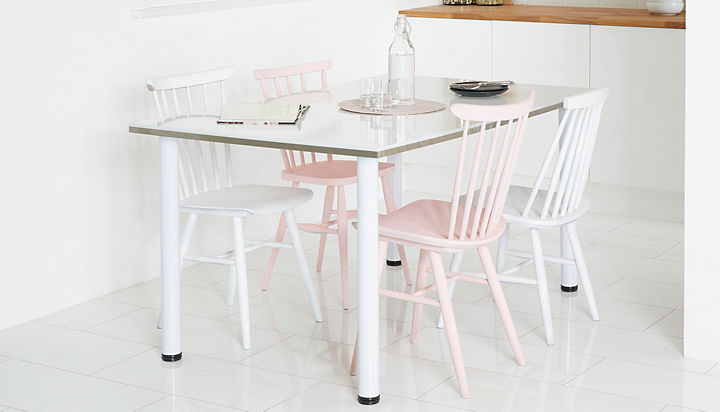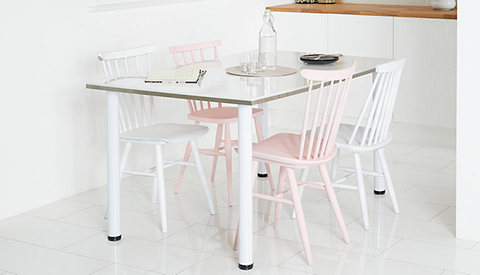 ---
28mm edged breakfast bar 900mm
Rothley Table Leg H710mm x 60mm Dia – we'd recommend six (two in the middle for additional support)
Pencil
We used a kitchen work top to give our table the look of a breakfast bar, after all breakfast is the most important meal of the day (like we need an excuse).
We picked up our worktop from our local B&Q store and it was already cut to size at 2m. You could cut it down further but we'd recommend getting a professional to do this for you. If you do decide to trim it, you can pop an edging on that can be wrapped, giving the table top a seamless finish.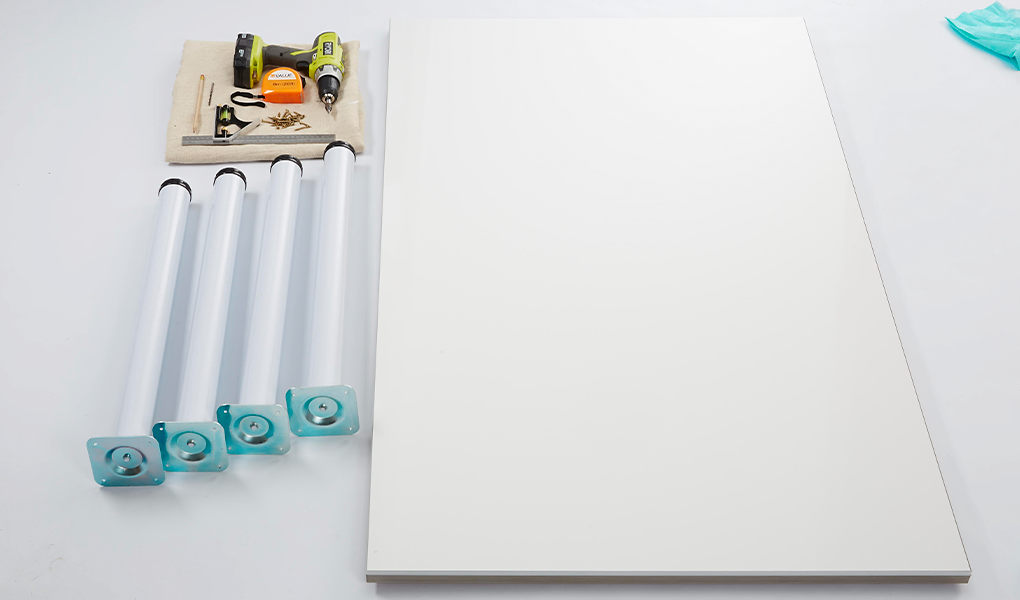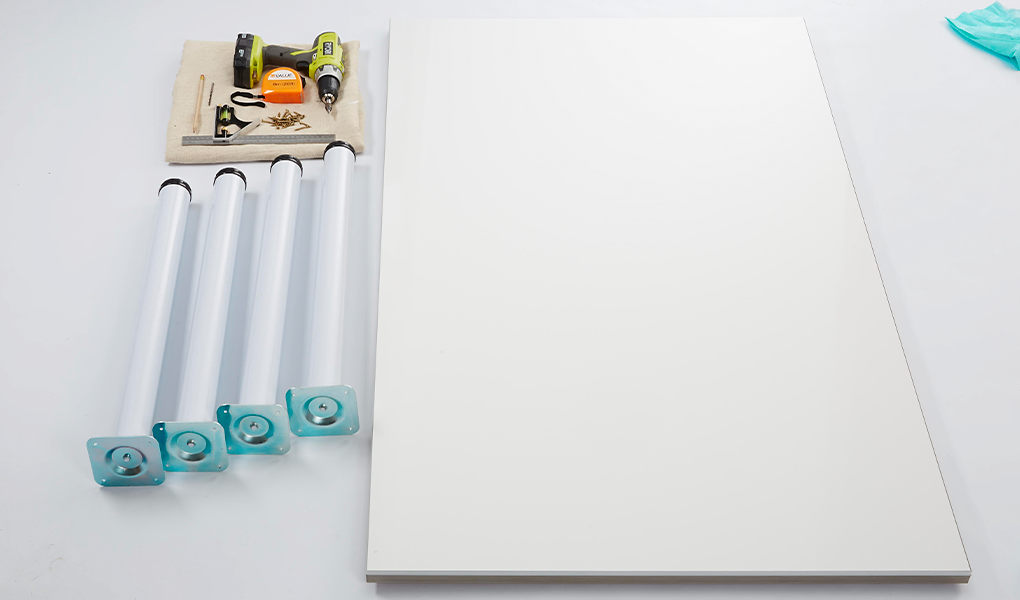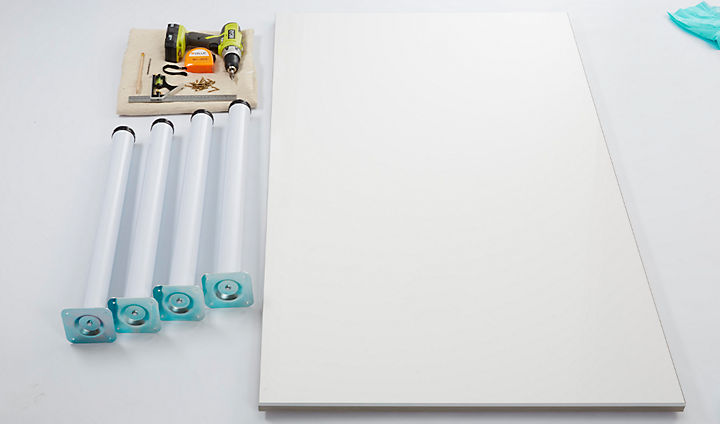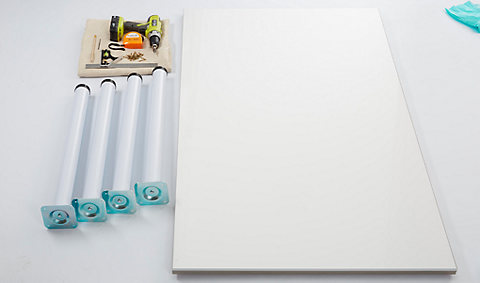 ---
We'd recommend using six table legs to ensure it supports the weight of the worktop. Keep them equal distance apart to keep the sleek lines of a contemporary style.
---
The best way to work is to lay down a dustsheet and carefully place the worktop on it, upside down. Then, take your pencil and ruler or tape and measure approximately 2 inches from the outer edging; next, place the legs where you'd like to position them and draw around the support with a pencil, including making marks through the screw holes.




---
Pop the leg to one side and drill a pilot hole where you've made your screw-marks. (Make a note of the distance from the leg to end of the table – we went for 2 inches - always use a ruler for accuracy.) N.B. Pilot holes are important so not to split the wood and to give better sight of what you're drilling.
Repeat for the remainder of the legs ensuring they are all equal distance from edge of the table. This will make your breakfast bar balanced.




---
With all your pilot holes drilled, you now need to reposition the legs and screw through the holes on the table-leg-plates. Drill so the screws are tight, this will stop any wobbling.



---
When you have completed all four – stand your table up the right way and you're done. If any of your legs even slightly wobble, tighten the screws for a better hold.
Welcome to the breakfast club, food is served!
---