How to make a pallet coffee table
Upcycling a wooden pallet
Create your own unique coffee table by upcycling a disused wooden pallet. A simple, yet innovative project that will leave you with a rustic and industrial looking table. The ideal way to add a bit of charm to your living room; without breaking the bank.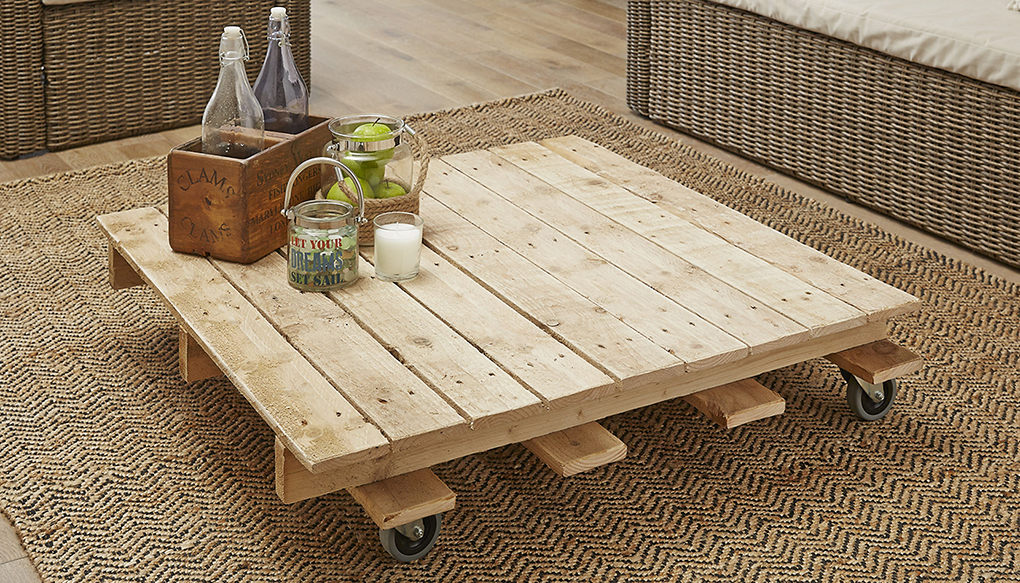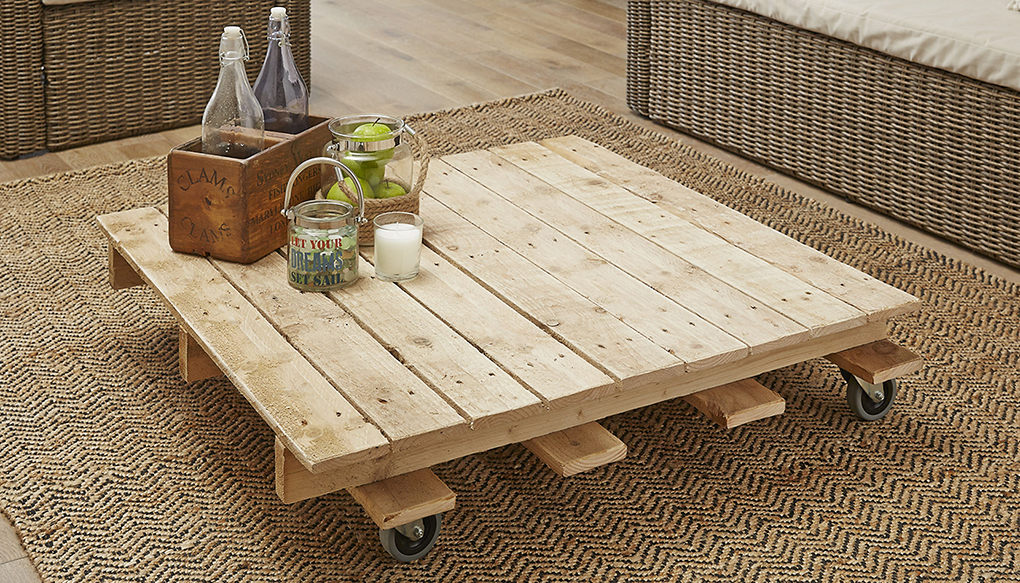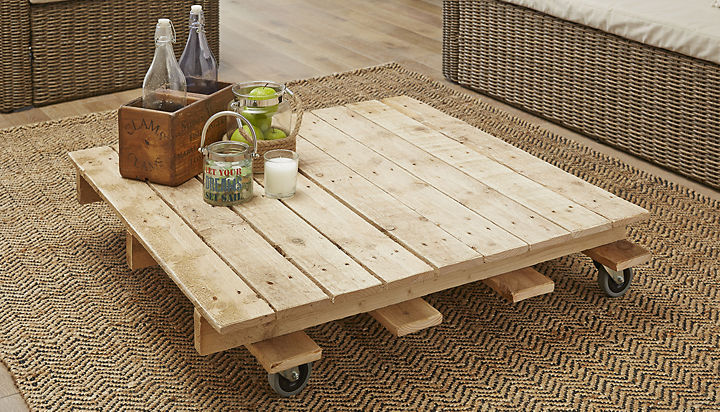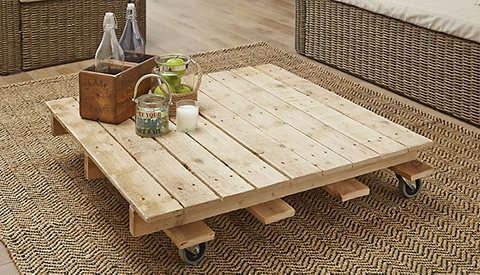 Tools for the job
Here's a list of equipment you will need to complete your project: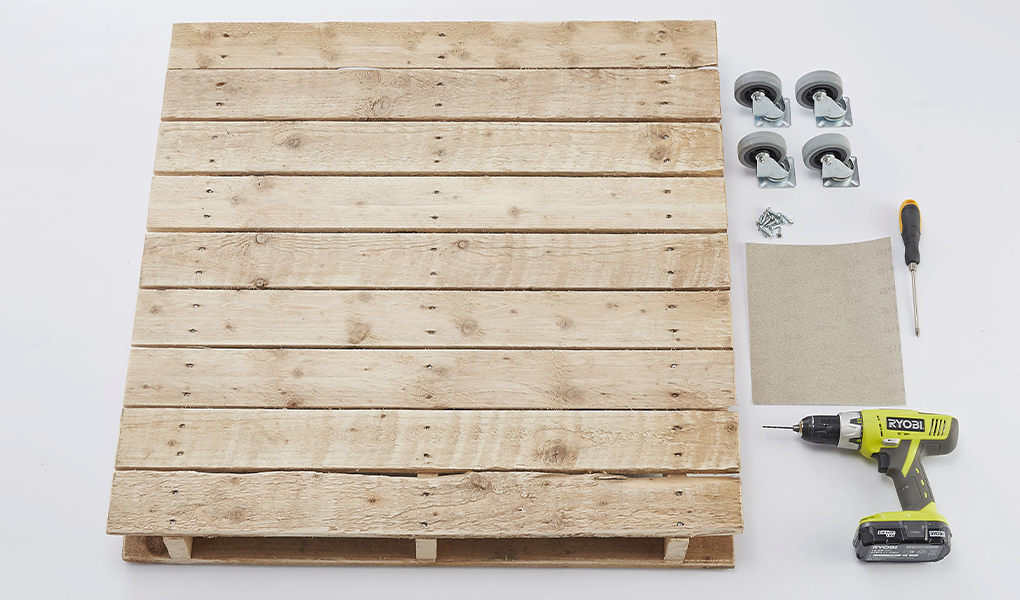 Step 1 - cleaning the pallet
Before you begin constructing your pallet table it's important that you lightly sand the pallet first. Take time to remove any splintered edges and sand it gently for a smooth finish. You'll want to retain the rustic look without the rough feel.

Step 2 - drilling
Turn the pallet upside down to enable you to mark the holes for the castor wheels. You can use different sized castors but you may want to choose larger ones, that are more visible for a stronger, more industrial look.
Make small pilot holes and then drill the wheels into place. Use smaller screws so as not to drill right through the pallet.

If you want to lift your coffee table a little higher off the ground, or even create an industrial-style desk, then why not add legs? Using table legs, measure each side in the same way as the castors. Draw around each table leg and don't forget to include markings for the screws.
Step 3 - varnishing or colouring the palette
Keeping your pallet table as rustic as possible means that you don't even have to treat it. Although you may find that a light oil or varnish will seal it and highlight its natural look.
Alternatively, you can create different effects depending on the look that you're trying to achieve. Bright wood paints will give your room a pop of colour, or you can use a gloss paint to give it a shine. Why not try our Valspar range to fit in with your current colour scheme?
Top tip
Add coasters underneath the wheels to make sure that they don't scratch or dent your floor.