GoodHome romesco smart space sinks
Our romesco smart space sinks help you to really make the most of your kitchen space.
Designed to answer our customer need for a space efficient, multi-functional work area, there is nothing quite like it on the market today.
Romesco smart space sinks include clever space saving integrated accessories that create extra flexible space within the sink bowl.
Features:
Extra wide and deep bowl in 3 space saving designs
Use the accessories to create a flexible space to prepare food or space to dry cutlery and dishes
The dual ledge rim design allows accessories to slide across the sink as required, maximising space and functionality when not in use
Romesco smart space sinks are available in 1 bowl, 1 bowl with drainer or as 1.5 bowl configurations to cater for all kitchen requirements
Quality
All our GoodHome romesco sinks are heavily tested and sold with a 15-year guarantee.
Design
Colour, materials and finishes align across our kitchen ranges to ensure perfect co-ordination in your home
Ease
Romesco creates flexible extra space within the sink bowl, making it easy to use.
Sustainable
Our GoodHome sinks have been designed and packaged to help you live smarter.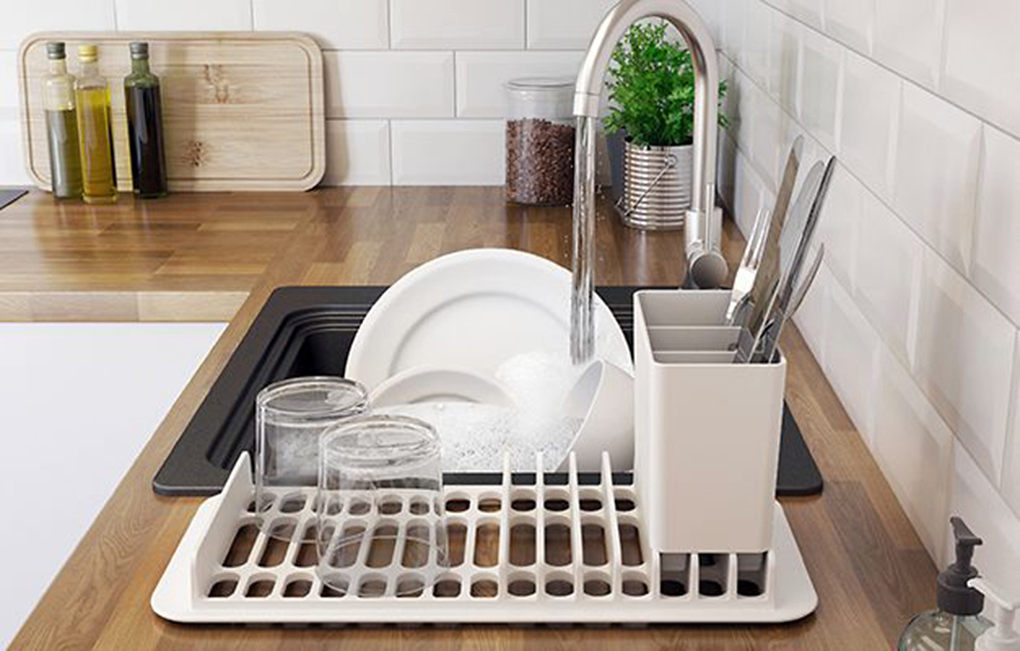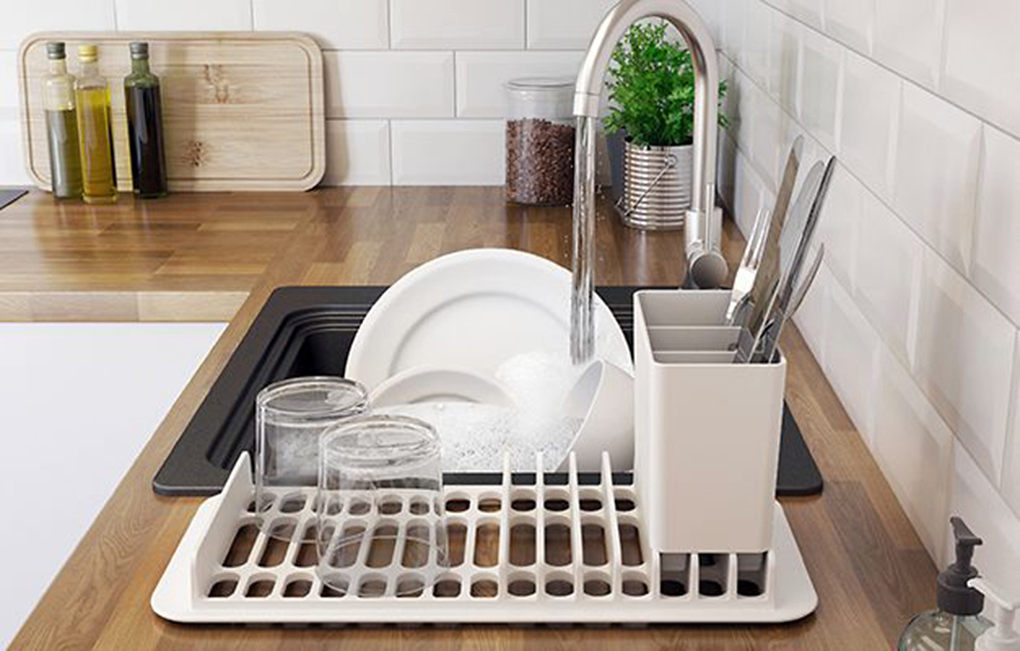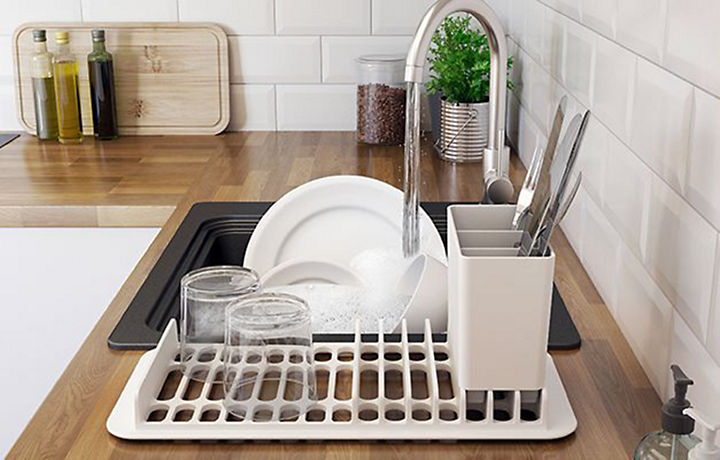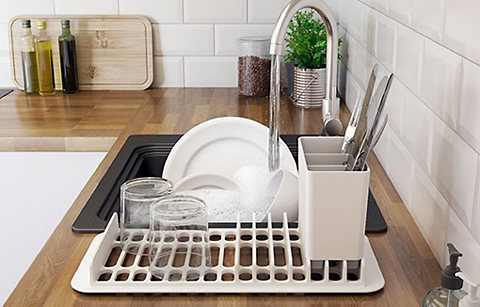 Designed with you in mind
The plastic accessories in all Romesco sinks are dishwasher safe and nest for compact storage when not in use. There's also non-slip feet included on the chopping board, cutlery drainer and drying rack for stability.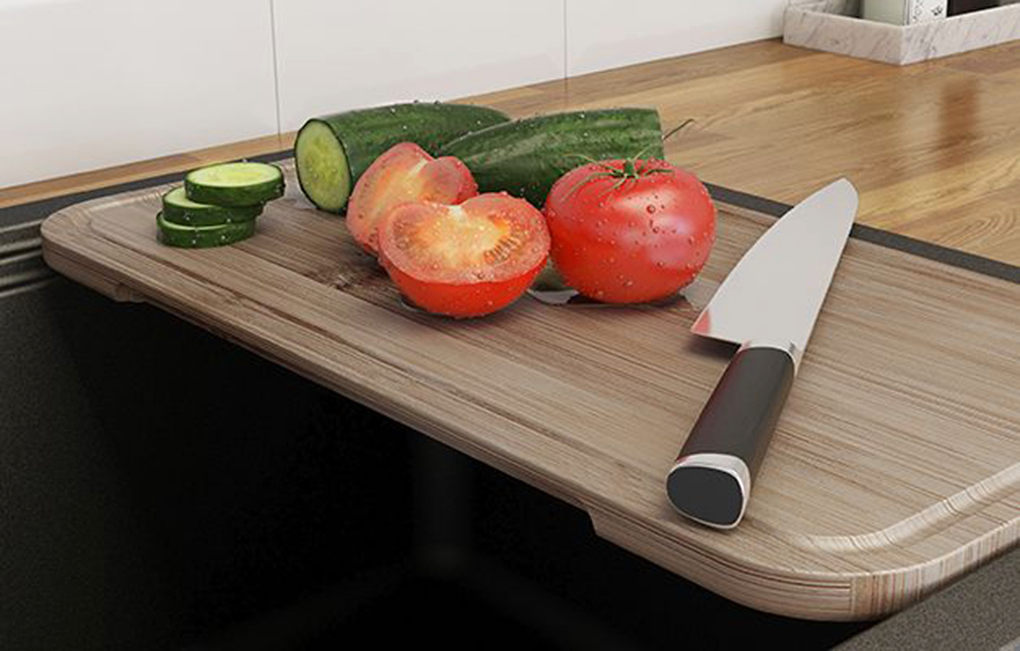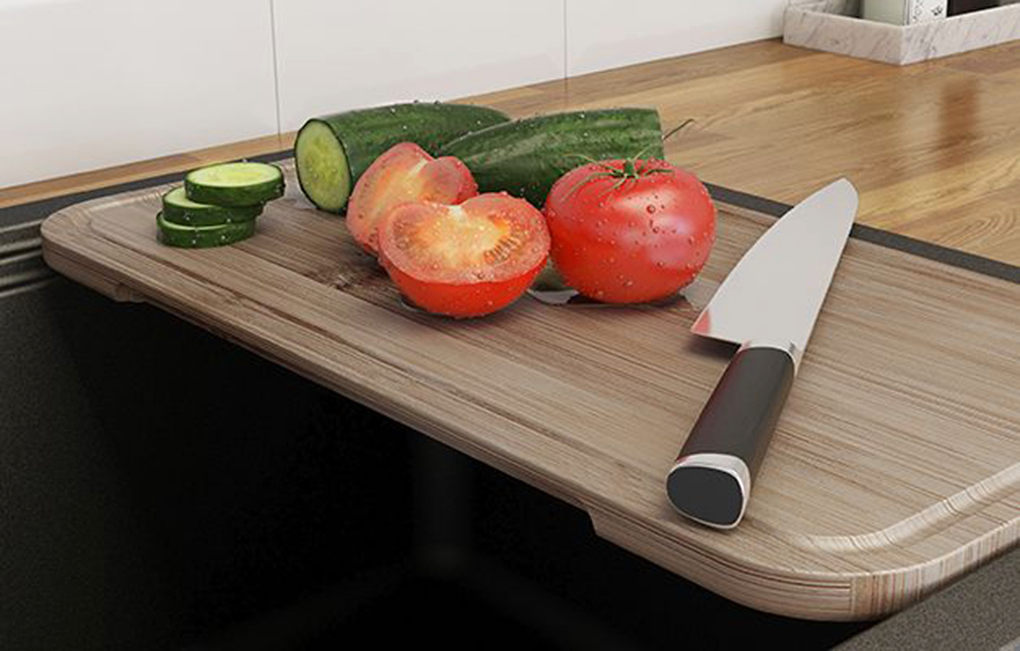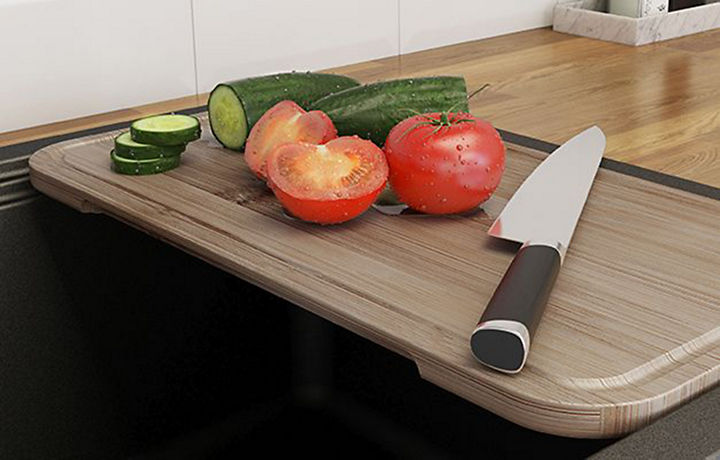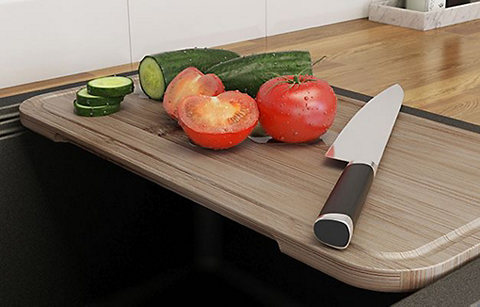 No space? No problem
This sink is designed with a double ledge rim, allowing accessories to be layered within the bowl for added functionality. The chopping board, colander and drying rack can be used horizontally or vertically within the bowl, adding to the functionality of your sink and transforming how you use it every day.
---