Limitless luxe bedroom
Bring luxury into the least-expected corners of your home. This luxuriously pink bedroom combines classic white furniture and stylish accessories to create an attractive boudoir to relax in and set yourself up for the next day. Bejewelled pendants, floral wallpaper and plush soft furnishings help to bring the whole luxe look together.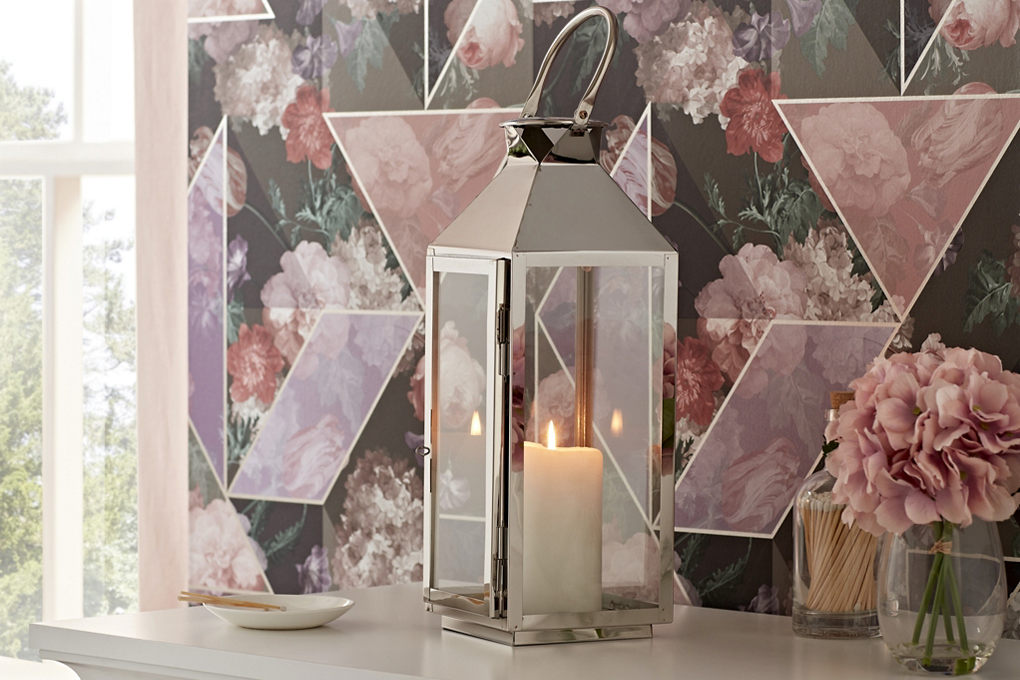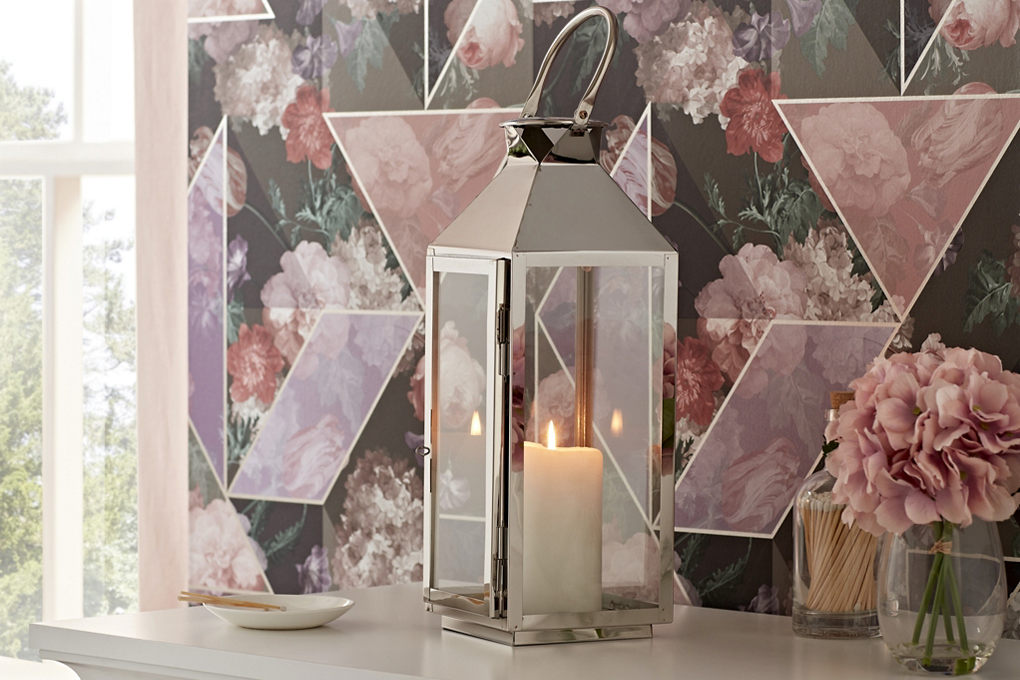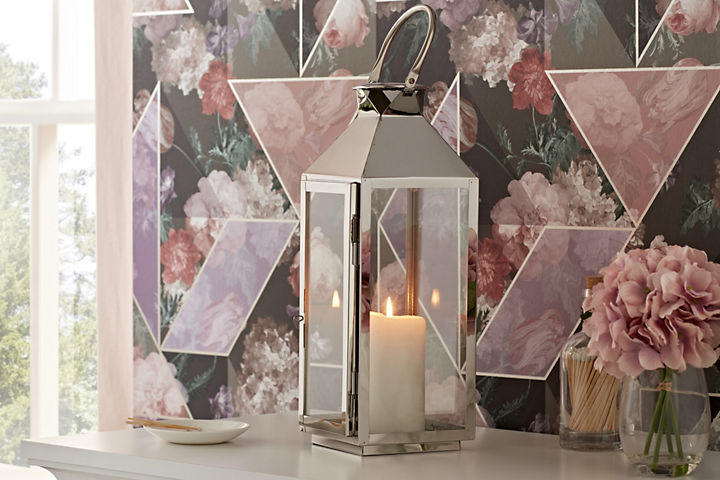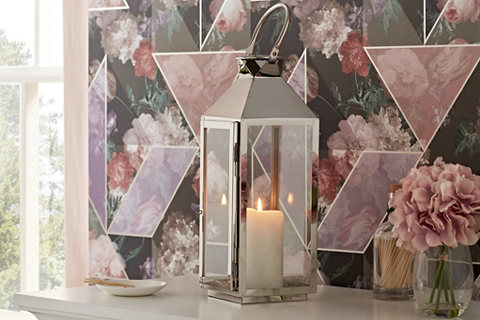 Want to make a real statement in your bedroom? Use bold wallpaper to create a beautiful feature wall. This purple geometric wallpaper will certainly wake you up in the morning. Floral patterns, bold colours and geometric shapes are combined to create a stunning maximalist design. Scented candles and pink flowers help to tie the luxurious look together.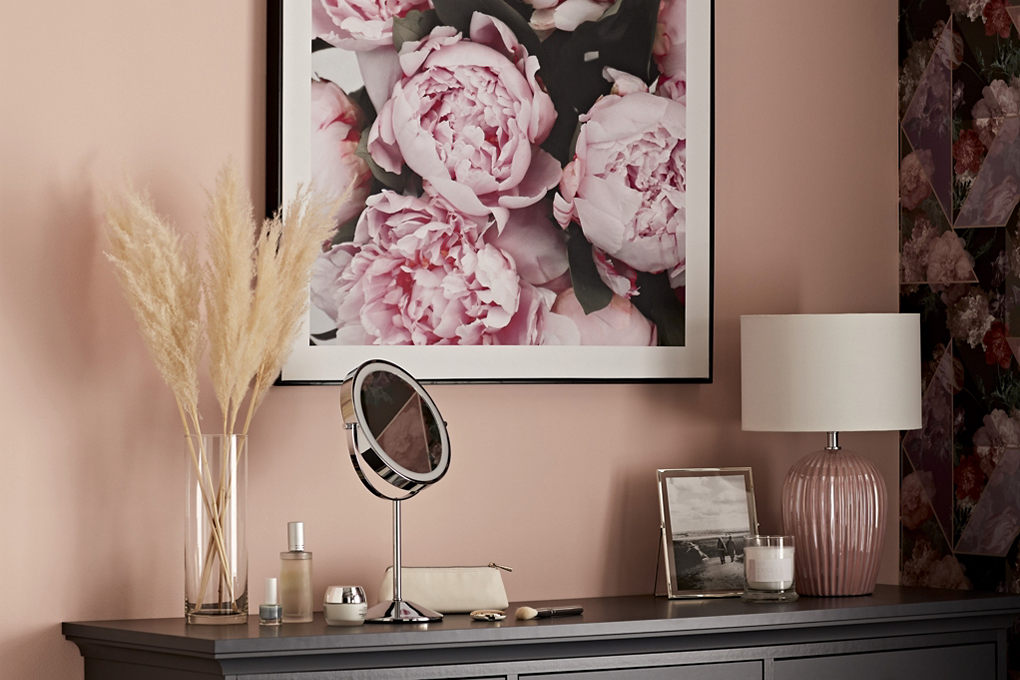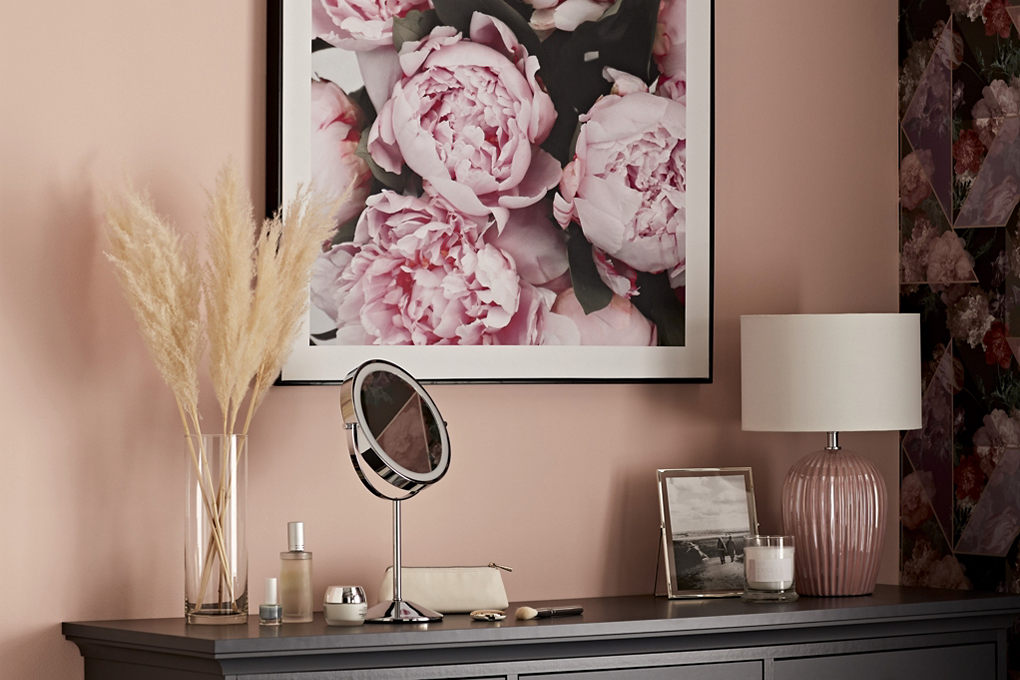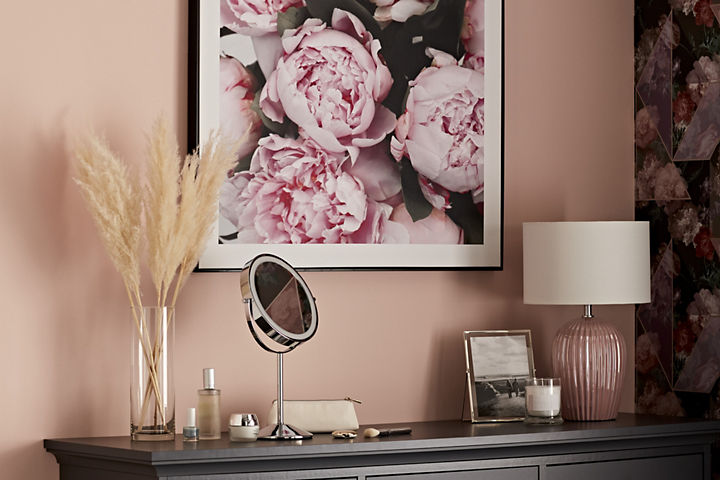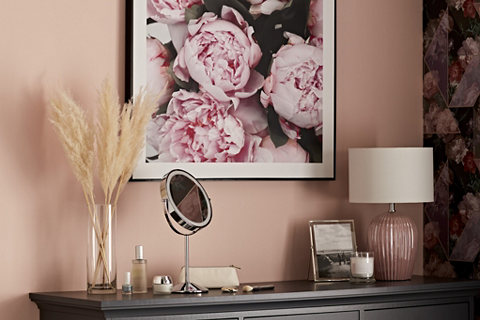 Finish off your glamorous rose themed bedroom with a variety of pink home accessories, including floral wall art, pearlescent lamps, and artificial plants. Pampas grass is totally on trend and brings texture to any space. And lastly, no bedroom is complete without a personal touch. Fill photo frames with treasured memories with family and friends.