What to expect from your kitchen planning appointment
Plan your dream kitchen
So, you've decided to embark on a kitchen renovation project. This is such an exciting time, and there are probably a million questions running around in your head. How much will it cost me? How easy will it be to do? Can I get someone to install my kitchen for me? How many takeaways am I going to end up eating? All very valid questions.
We're here to guide you through your kitchen planning journey, from the beginning right through to the end. Kick things off by booking a kitchen planning appointment with one of our showroom advisors. We offer both in-store and online appointments. So, whether you'd like to come into a store, or would prefer to start planning from the comfort of your own home – we'll be here ready to help.
What to expect from a kitchen planning appointment:
A 3D design of your new kitchen that you can redesign and refine with our B&Q design tool
A complete quote with price breakdown, tailored to suit your budget
An opportunity to discuss and apply for our finance products (see our Financial Services page for more details)
How does an online planning appointment work?
Prefer to have your planning appointment online, but not sure how it works? You'll still get the exact same advice, with a 3D design, full quote, and opportunity to discuss anything that's on your mind. Find out what to expect from an online planning appointment…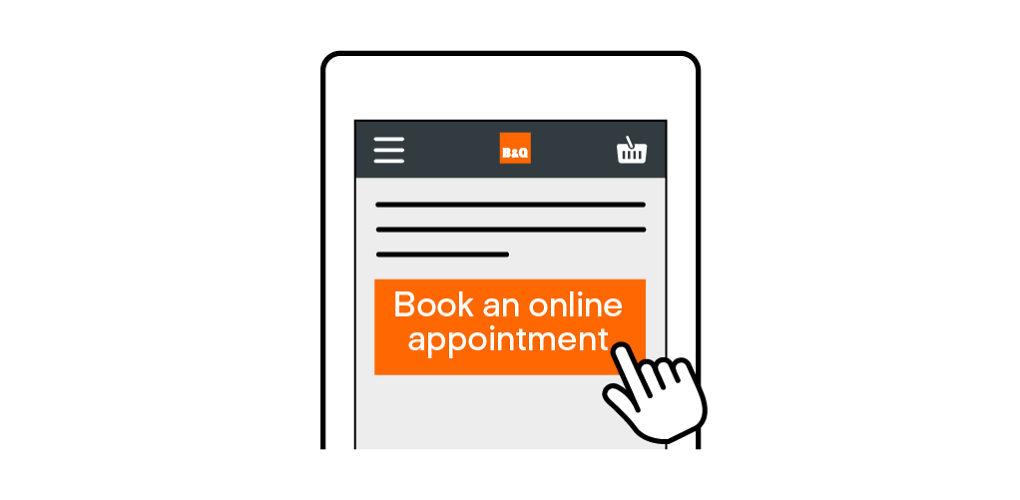 Step 1
Your dream kitchen, bathroom or bedroom is just a few clicks away. Book an online appointment to get started.
Step 2
Choose a date and time that suits you. We'll send you an email to confirm you're all booked in.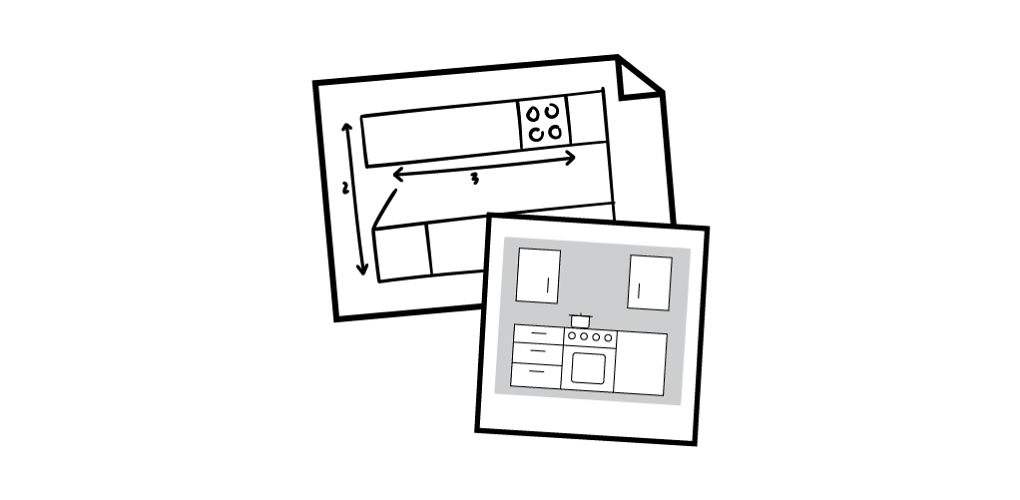 Step 3
Email us with pictures and measurements of your room ahead of the appointment. Need help measuring your space? There's a handy guide in your confirmation email.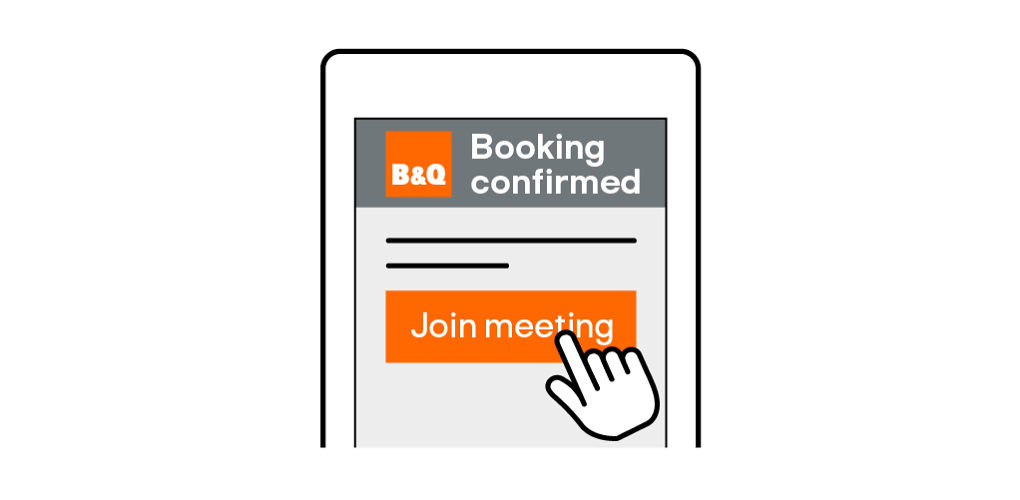 Step 4
During your initial appointment, you'll discuss your needs and preferences with our advisor. Once they've got all the information they need, they'll arrange a second appointment with you. Relax and make yourself a cuppa.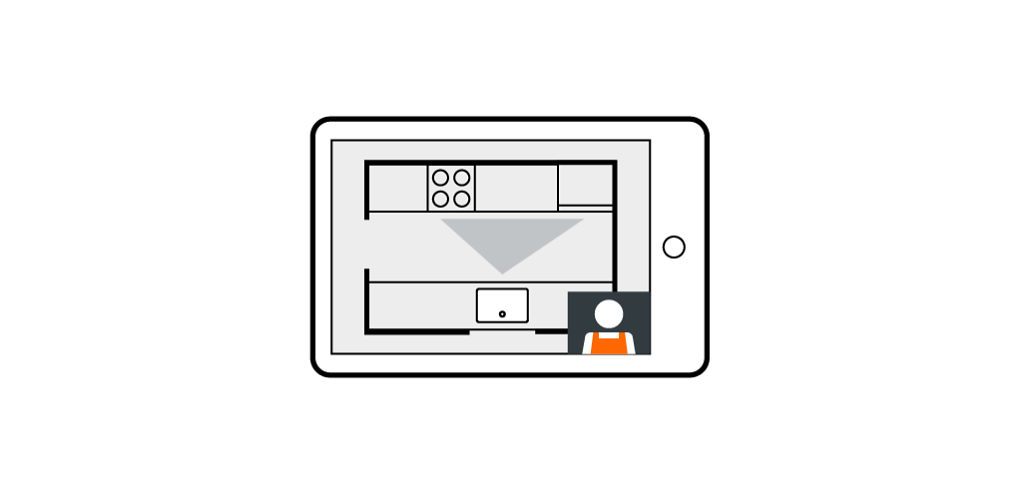 Step 5
Our showroom advisor will go away and create your 3D design offline, ready to share with you at your second meeting. During this appointment, you can give feedback and make tweaks to the design to get it looking just right.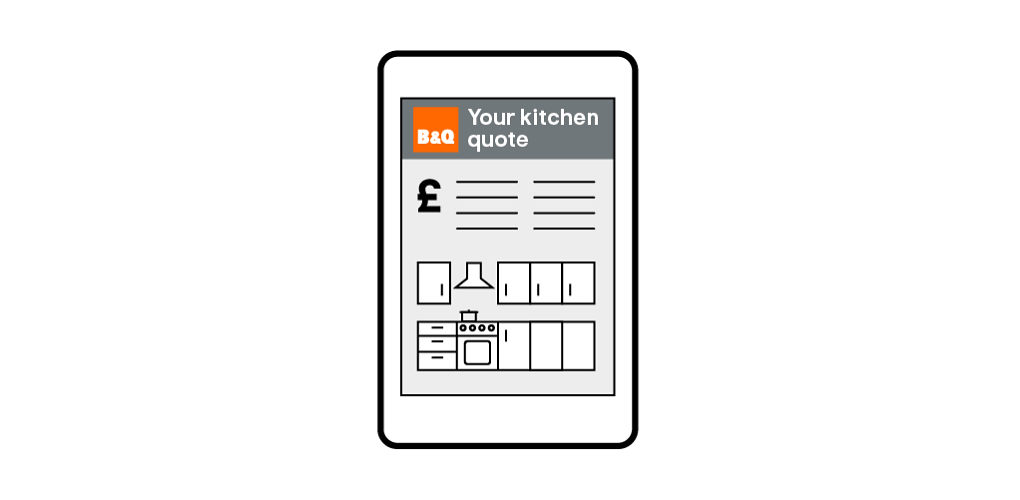 Step 6
During your second appointment, we'll also provide you with a personalised quote, and you'll have the opportunity to discuss our range of payment options.
Step 7
Now that you're happy with your design, it's time to make it a reality. We work with approved installers to help you finish your project. We'll match you with a fully vetted and DBS checked installer who will fit your design to your specification.
They can even help with the finishing touches such as lighting, flooring, and tiling. Find out more about our installations service.
What to send us prior to your appointment:
If you've booked an in-store appointment, you can bring these along on the day. If your appointment is online, then we'd love it if you could email us prior to your appointment with the following;
Your kitchen measurements - check out our measurement guide.
Some rough sketches and photos of your kitchen layout
Your essential requirements (child or pet-friendly, cooking, entertaining guests, etc.)
An idea of your budget
Photos of anything that inspires you - whether torn from a magazine, printed out, or on your phone. We want to understand just how you want your kitchen to look and feel. For more inspiration, check out our kitchen trend guides on Pinterest
Not quite ready for a planning appointment? Have a look at our kitchen visualiser to get an idea of what you want or have a flick through our kitchen brochure for inspiration.