How to choose your essential garden power tools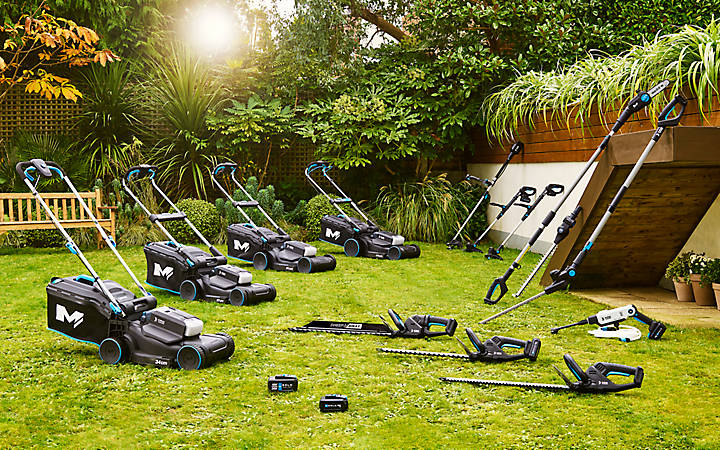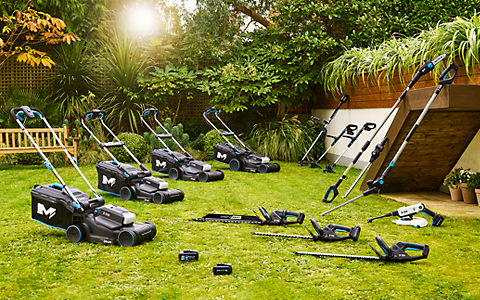 Are you looking to get your garden ready for summer? Then you need the best tools for the job. They'll make the job easier, quicker, and more enjoyable. And they'll also help you achieve excellent results to get your garden looking great.
This handy guide lists the most popular garden power tools available. We give you some pointers on how they're helpful and tell you what to look out for when you buy.
Lawnmowers
A trusty lawnmower  is a staple tool for any garden. There are a few things to consider when buying a new one, such as the size of your lawn, your budget and whether you want an electric or petrol mower.
Electric mowers are best suited to small lawns, while a petrol mower is more powerful and can handle long grass and larger lawns. Also, consider a cordless model if plug sockets aren't close by or the garden is too large for a cable to reach.
And if you really want to lighten your load, opt for a robot lawnmower. These clever, automatic lawnmowers will cut the grass for you.
Finally, don't forget a grass trimmer  for neatening up the edges where a lawnmower can't reach.
Hedge trimmers
A hedge trimmer is an essential tool if you are looking to prune or sculpt your shrubs. Choose between an electric, petrol or battery-powered model.
Electric hedge trimmers are lightweight and easy to use, but the cable can get in the way. Petrol and battery-powered versions eliminate that problem. Plus, there's the added bonus of not needing to be near a plug to use them.
Also, consider the branch thickness of your hedge. The more powerful a hedge trimmer is, and the wider apart the teeth are, the bigger the branches it will be able to cut.
Hedge trimmers are available with options to suit all budgets. The cheapest models tend to be corded electric versions, suitable for cutting small, neat hedges with thin branches. In contrast, the more expensive options have more power and can cut large branches.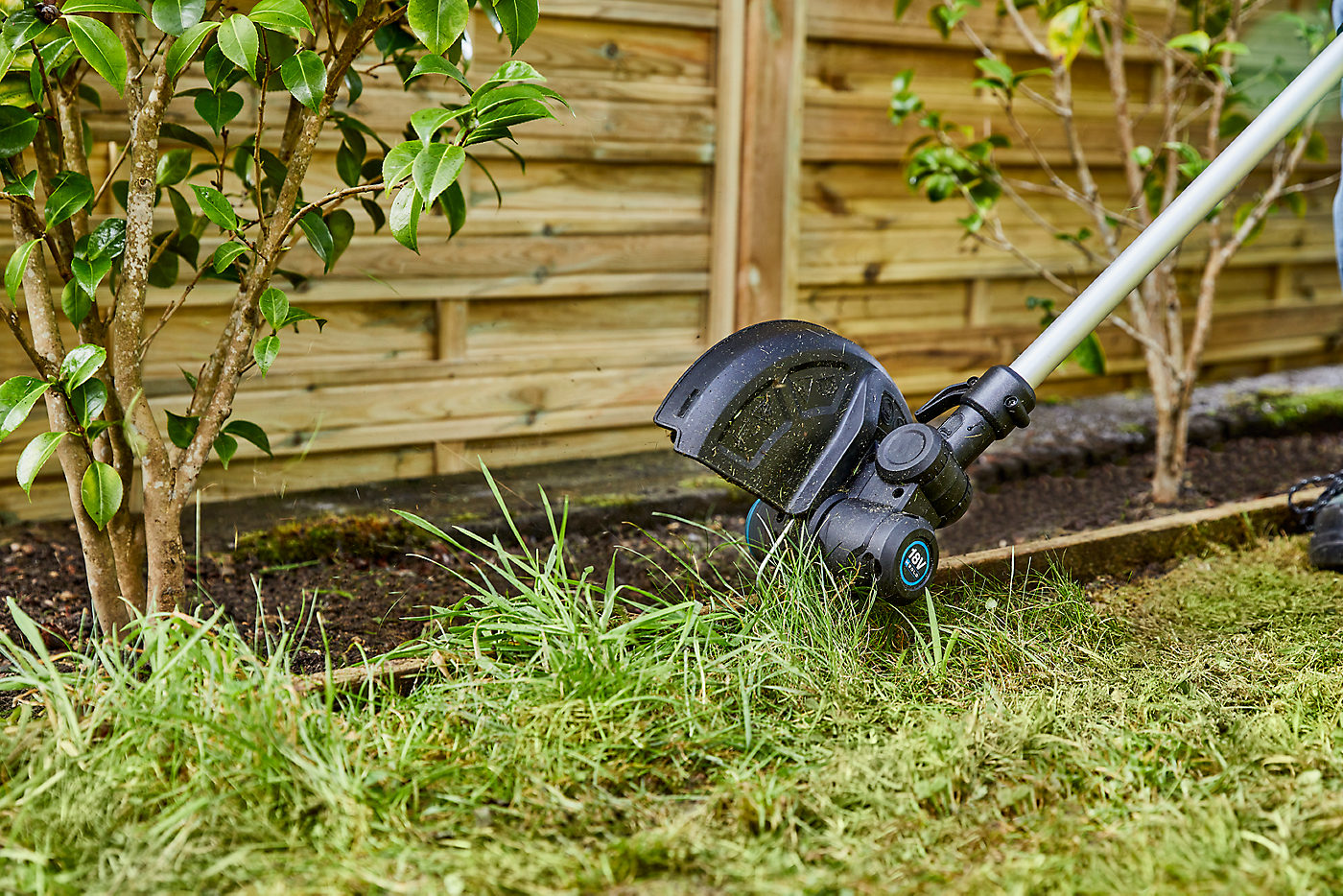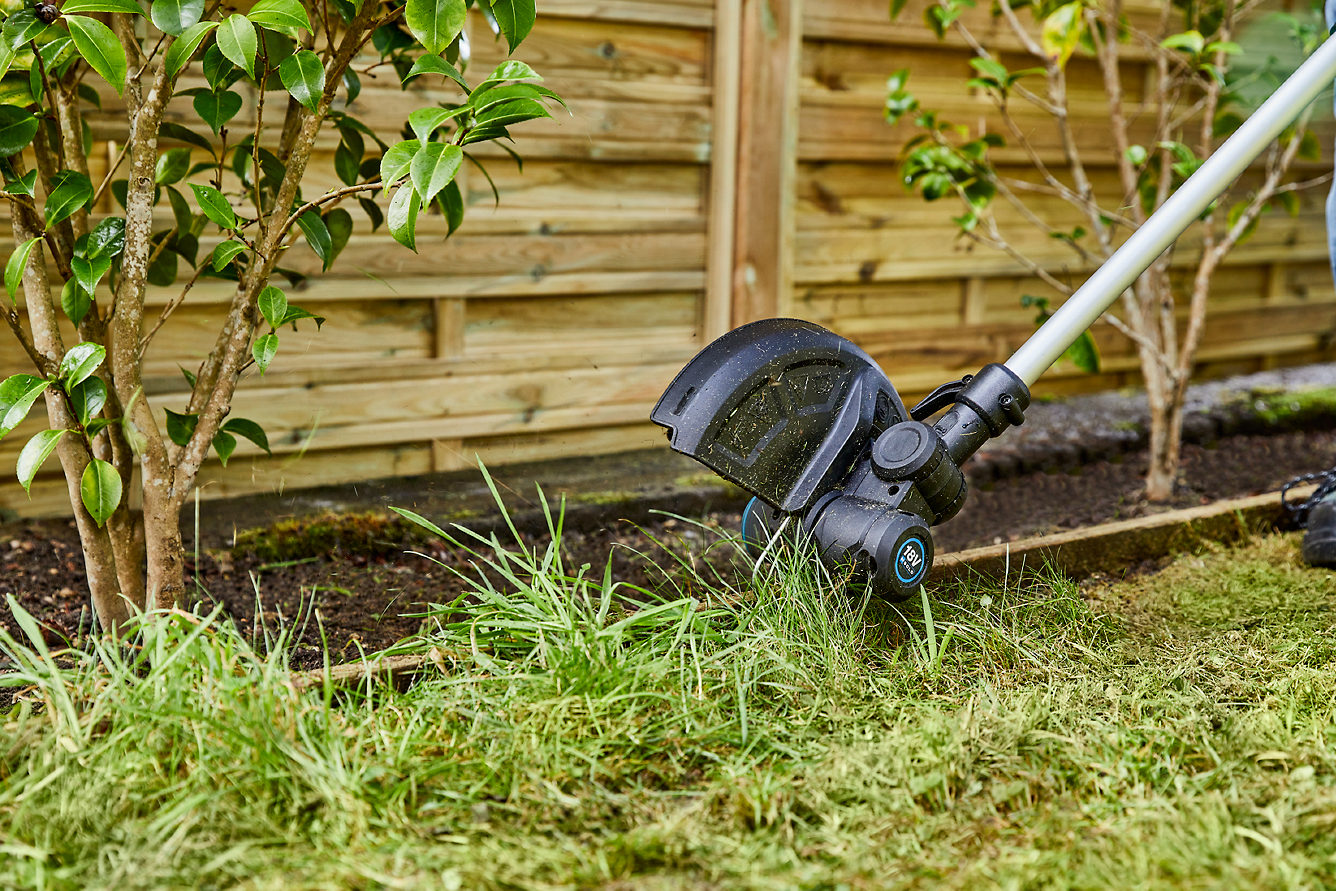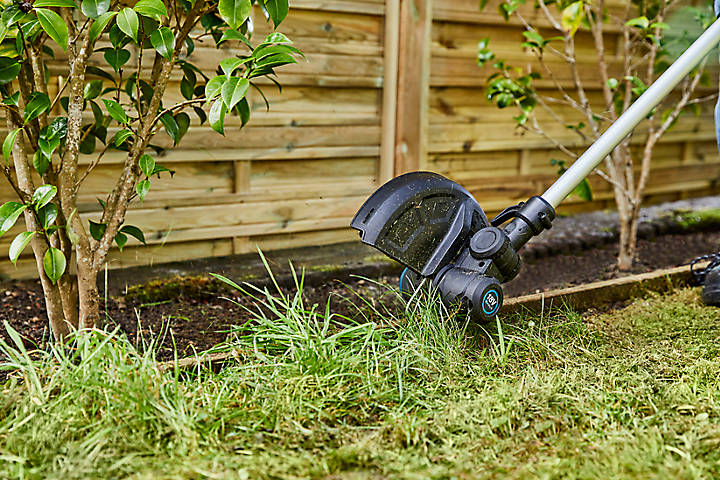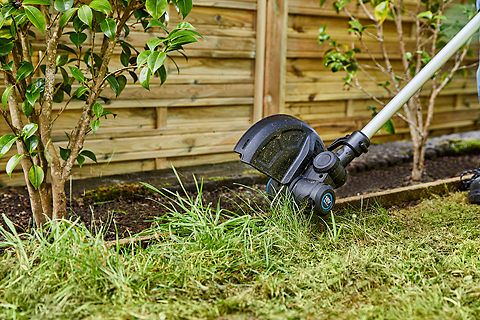 Pressure washers
A pressure washer is used for cleaning items such as the patio, decking, garden furniture, bikes and cars. To use a pressure washer, all you need to do is connect it to the power (electric models only) and a water supply.
When buying a pressure washer, the most important question to ask yourself is, how much power do I need? Power is measured in 'bars' and represents the pressure of the water jet. The higher the bar, the more powerful the pressure washer. The power you need depends on what you're cleaning. For example, 130 bar and higher is suitable for heavy-duty cleaning of hard surfaces. But for home use, 110-130 bar is enough pressure for most things, and 110 bar is better for bikes and furniture.
Pressure washers  are available with options to suit all budgets. The cheapest models tend to be corded electric versions with a low to medium bar rating. They work well for most light and medium-duty cleaning jobs. The more expensive options deliver more power, and most have a variable pressure function to give more flexibility.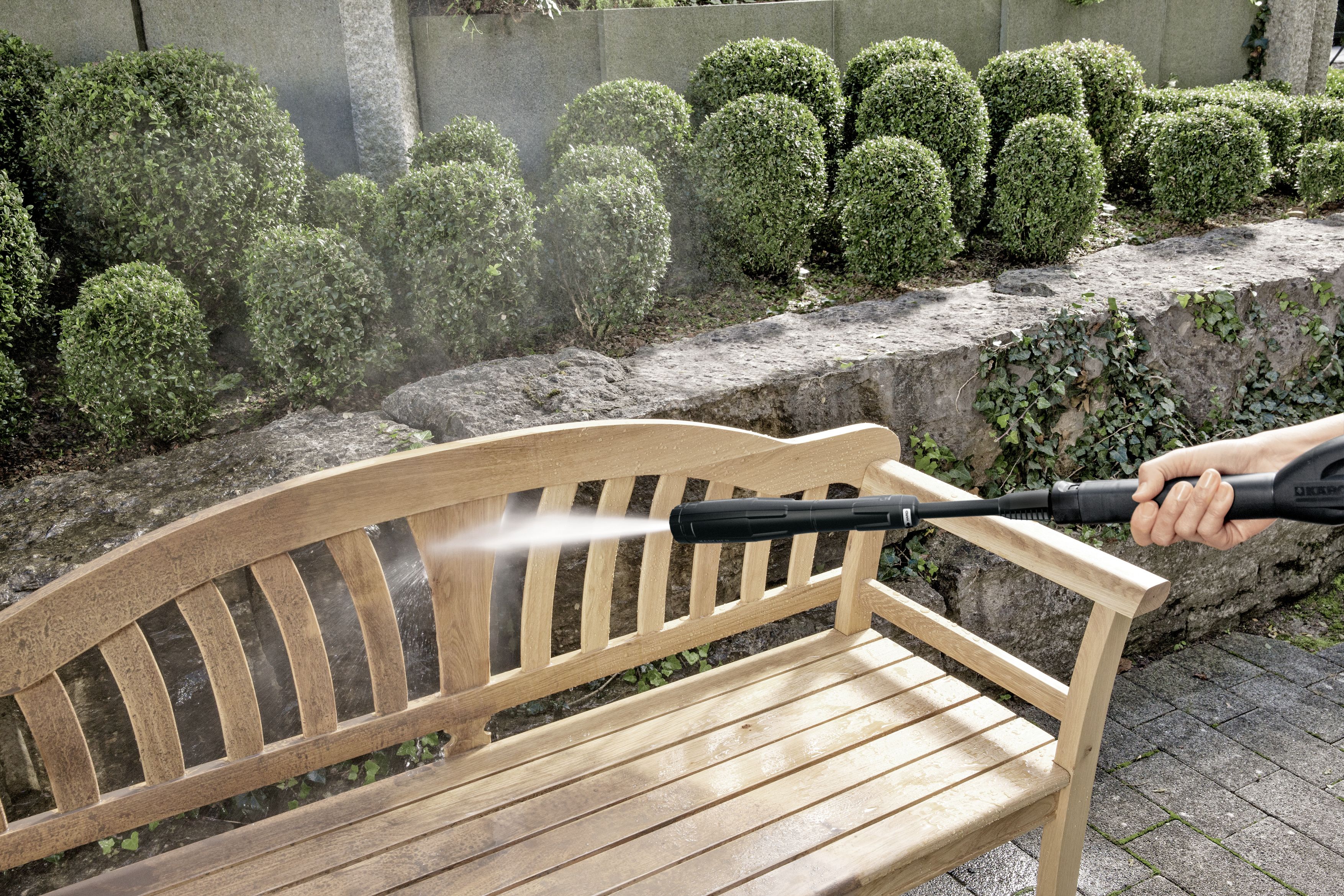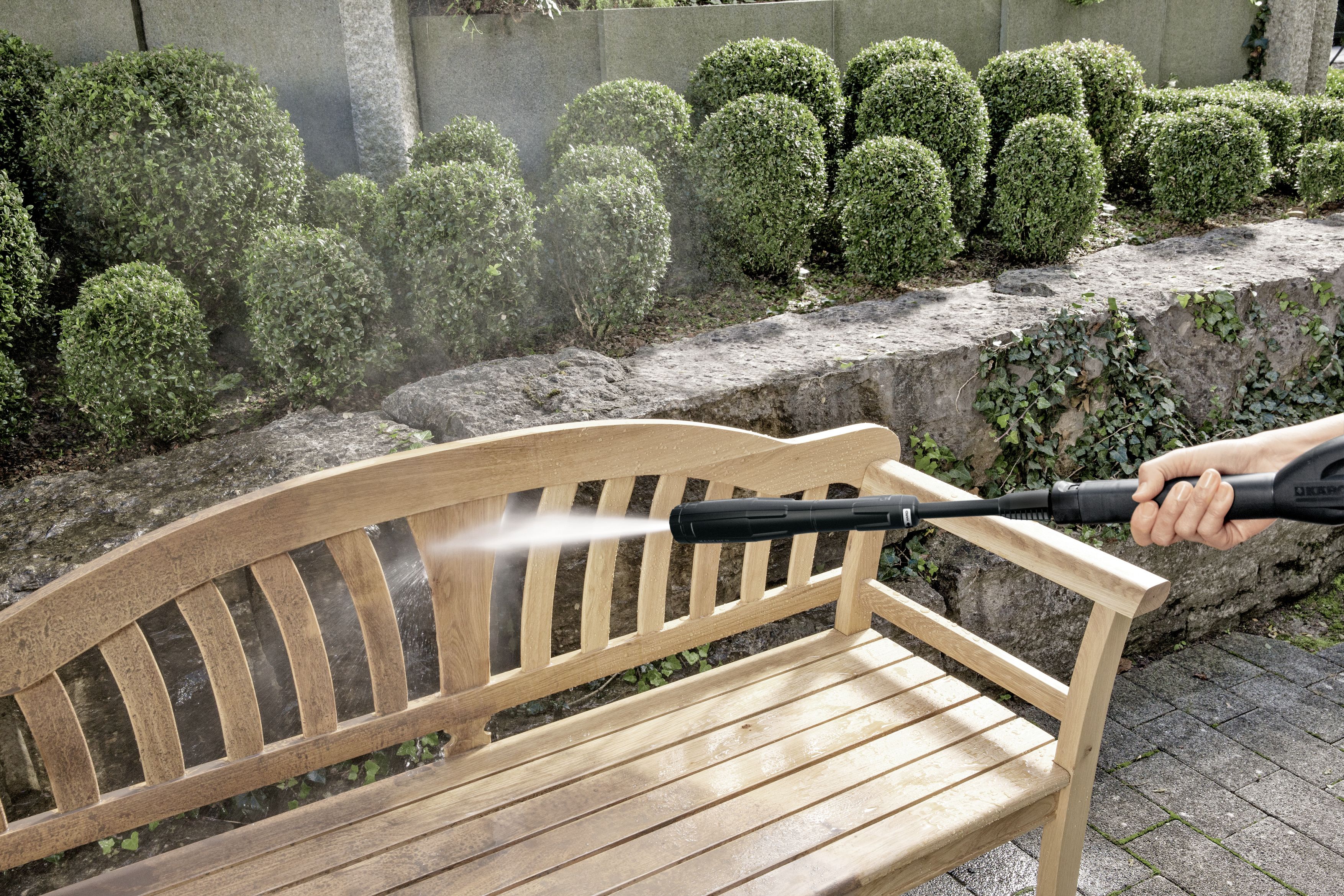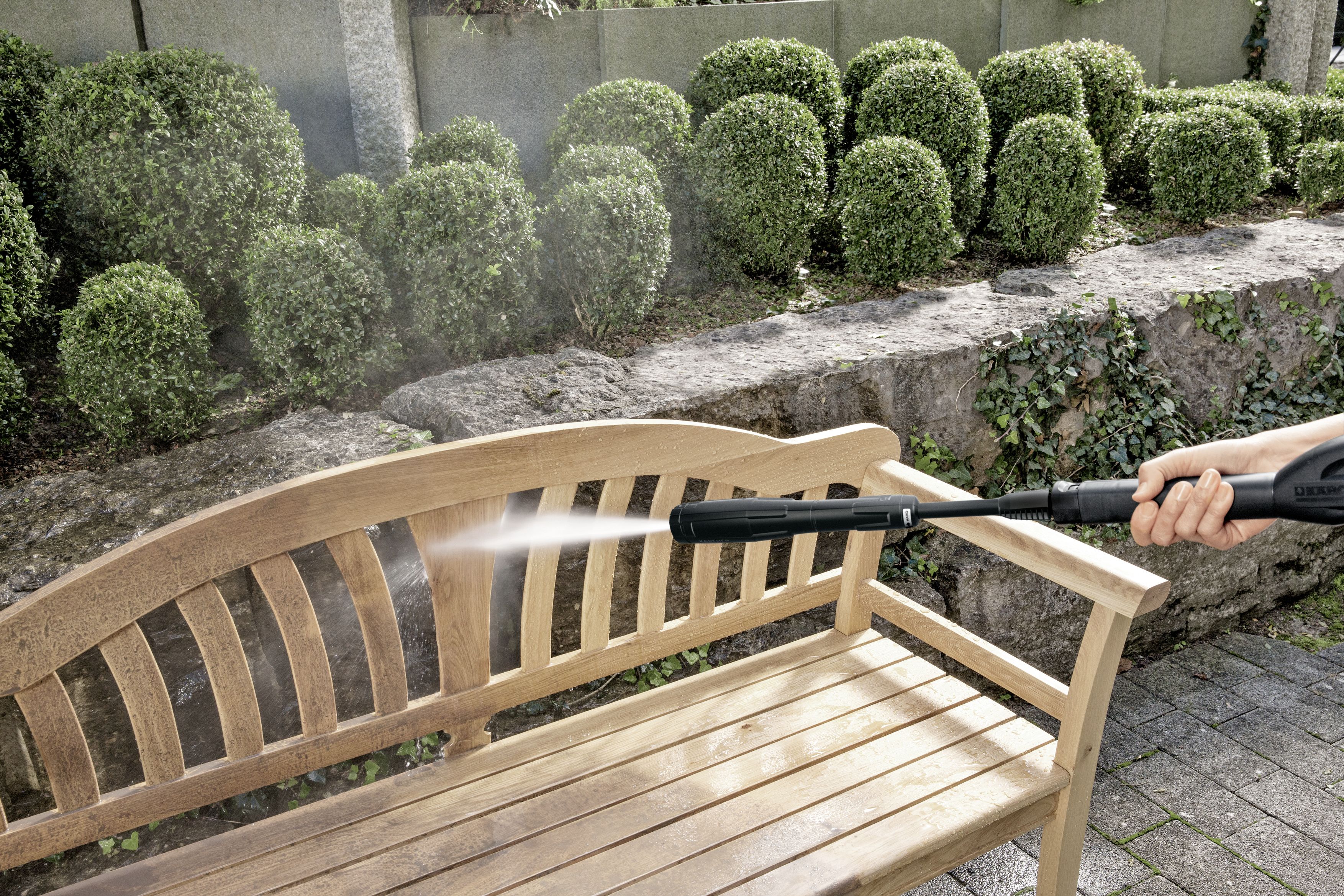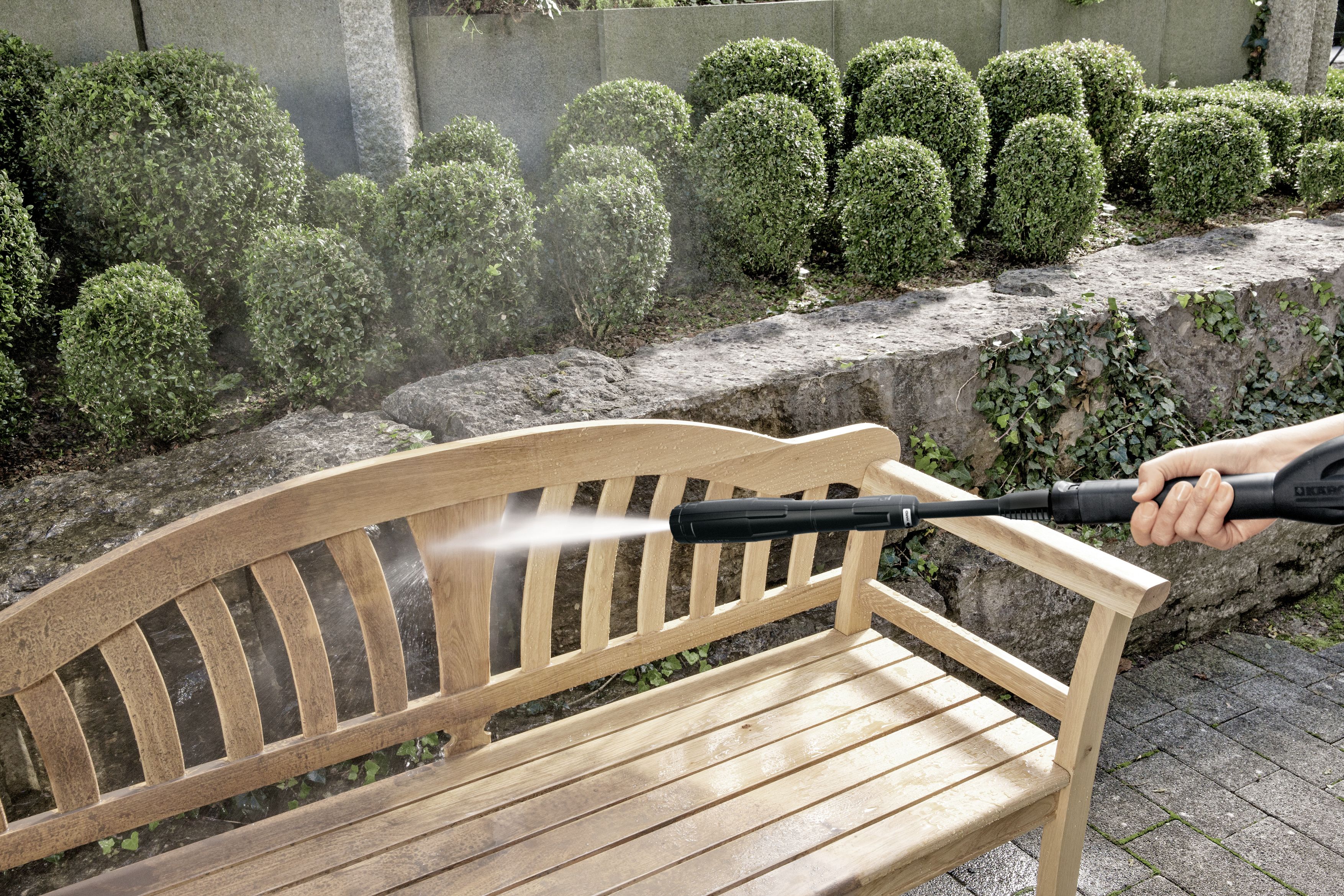 Leaf blowers & garden vacuums
There's a range of leaf blowers and garden vacuums to suit all budgets. If you are looking for good value, go for an electric powered tool these work well with dry leaves. The more expensive models are more powerful and have more functions. And their increased power means they can deal with wet leaves too. A garden vac sucks leaves into a bag. Some models have both functions, which is useful in large gardens where the collection bag quickly gets full.
There are a few useful functions to look out for. For example, a built-in shredder mulches leaves ready for composting or to use as fertiliser. A variable speed function lets you adjust the speed to suit the job. And some models have a built-in rake to remove stubborn leaves and debris.
Chainsaws
A chainsaw is used for felling trees, cutting branches, and pruning thick-branched hedges. They're powerful and dangerous tools, so they're more suited to experienced gardeners.
Chainsaws come in electric, battery-powered and petrol versions. Electric and battery-powered versions are easier to handle as they're light but don't have as much power as petrol models.
The most important thing to consider when buying a chainsaw is the type and size of wood you need to cut. For example, hardwoods and large diameter branches will require more power and a longer saw arm than softwoods with thin branches.
For cutting high branches, it's worth considering buying a pole saw. They're lightweight, with a saw on the end of a telescopic arm, allowing you to trim branches while standing on the ground.
Garden Shredders
Garden shredders are great for compacting garden waste, such as chopped and fallen twigs, leaves and hedge clippings. The shredded material can be used for composting. Or it can be thrown into a garden waste bin, taking up much less space than un-shredded waste.
There are electric and petrol versions available. Electric shredders aren't as powerful as petrol models, but they can handle thin branches up to 32mm thick. Petrol models can take branches from 100mm to 120mm wide.
Most garden shredders come with wheels, but some also have a handle to make them easy to manoeuvre. Also, check their shredding speed (given as kg per hour). The higher the number, the faster you'll get the job done.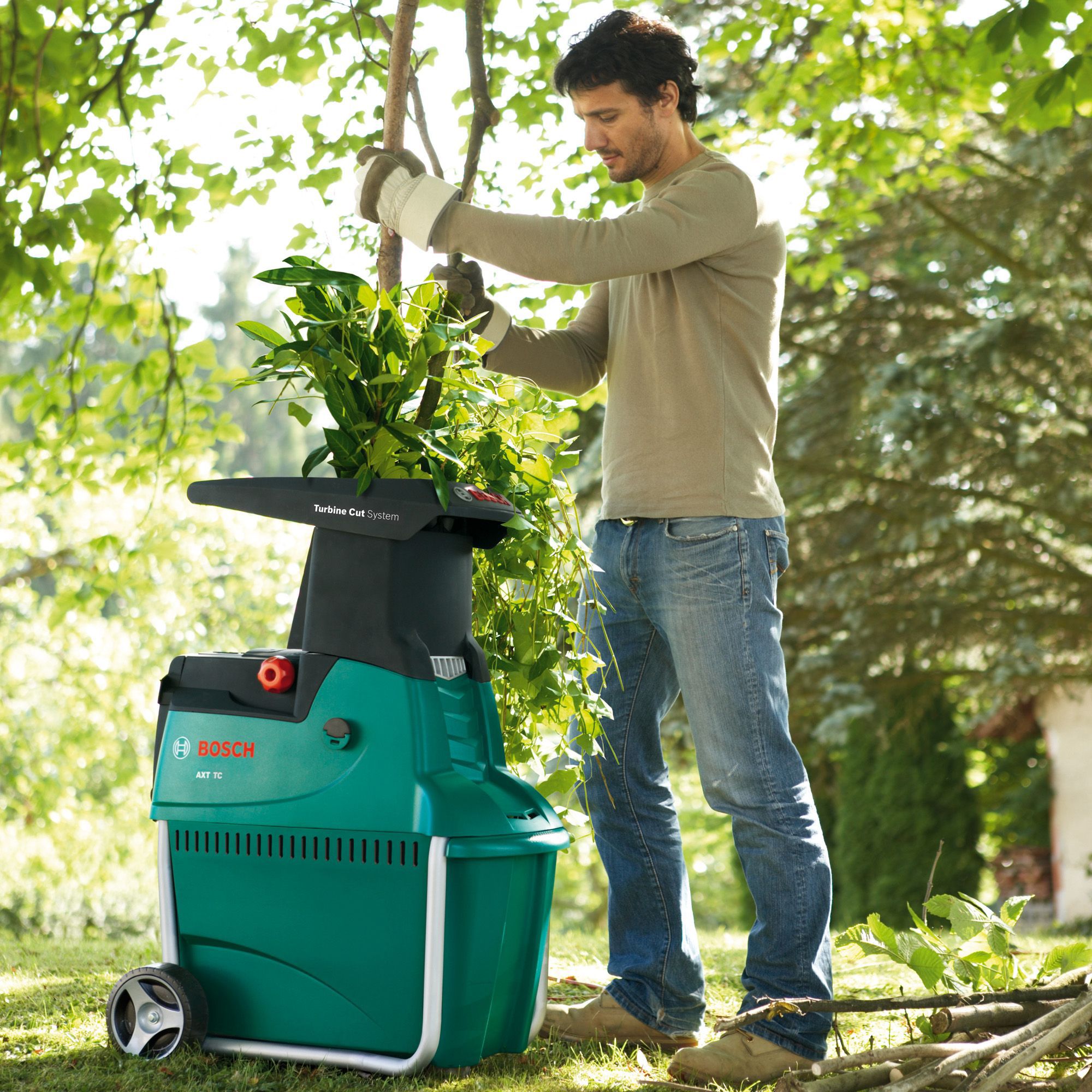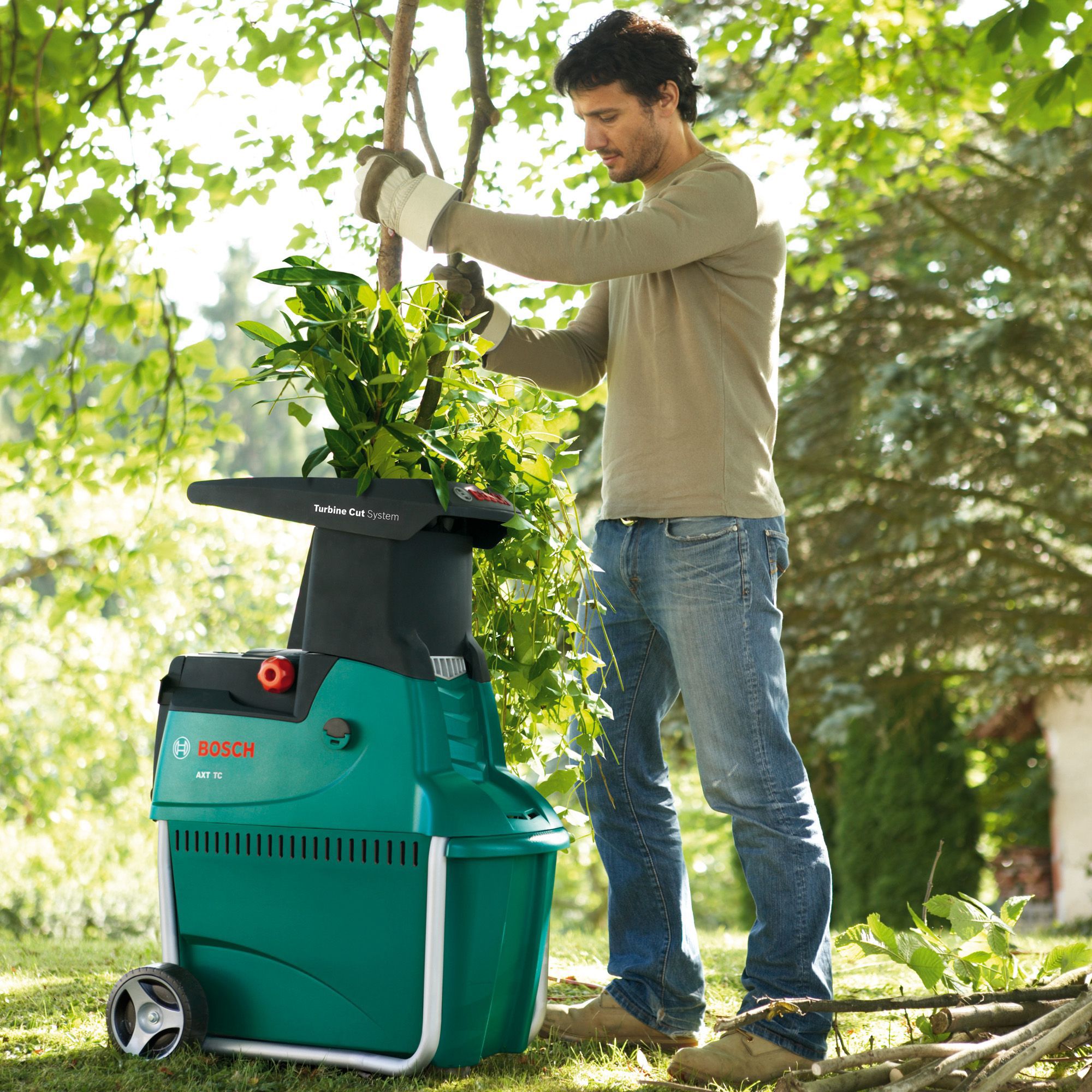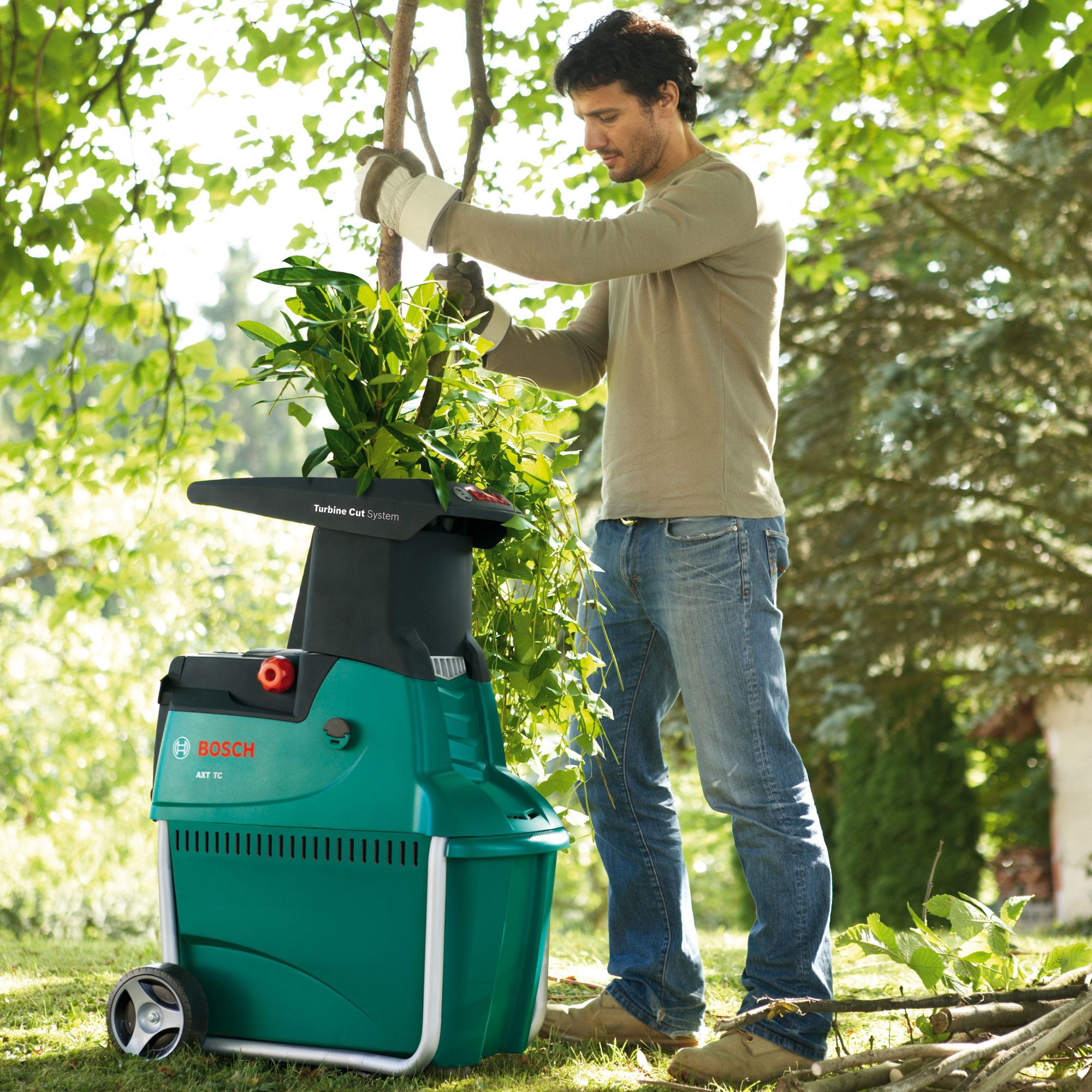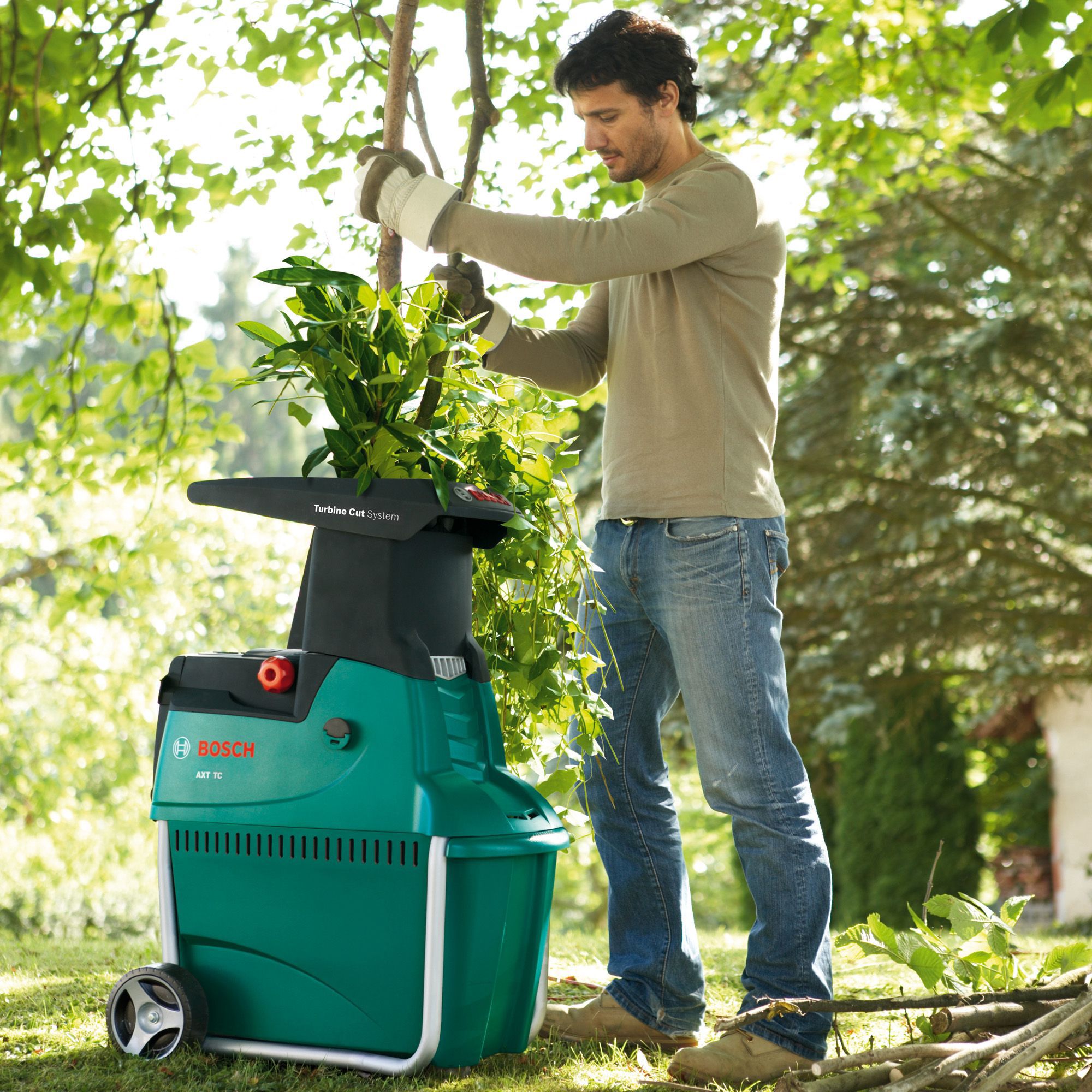 Other tools to consider
The tools above are the ones you'll probably need the most. But a few others worth considering include:
And some accessories might come in handy, such as:
Don't forget your safety equipment
Safety should always be a top priority when using garden power tools. Here are a few tips:
When using electric, corded tools, protect yourself from the risk of electric shock by using an RCD adaptor.
Wear thick work gloves to protect yourself from cuts and splinters if you're handling wood.
Wear safety clothing such as a helmet and goggles to protect yourself from flying debris.
Wear ear defenders if you're using a loud tool for long periods.
When using a chainsaw, always wear cut-resistant clothing.
While working, always be aware of your surroundings and keep children and pets away from the area.