How to create zones in your garden
It's no secret why Brits are famous for sunbathing at the first hint of warmth, we're a nation of outdoor lovers. And even if the weather is less than tropical, that won't stop us basking in the embrace of Spring.
Grabbing every moment in the garden is important for our wellbeing. From stress relief to improved mood, there's so many reasons why getting outdoors is good for the soul. And your space needs to work for you and your family, whether you need an open-air yoga studio, a relaxing spot to read the newspaper, or a colourful play area for burning off steam.
Zoning your garden correctly will really make the most of your garden space and is a perfect way for busy families to all get their own piece of nature. We've got great advice to get you started.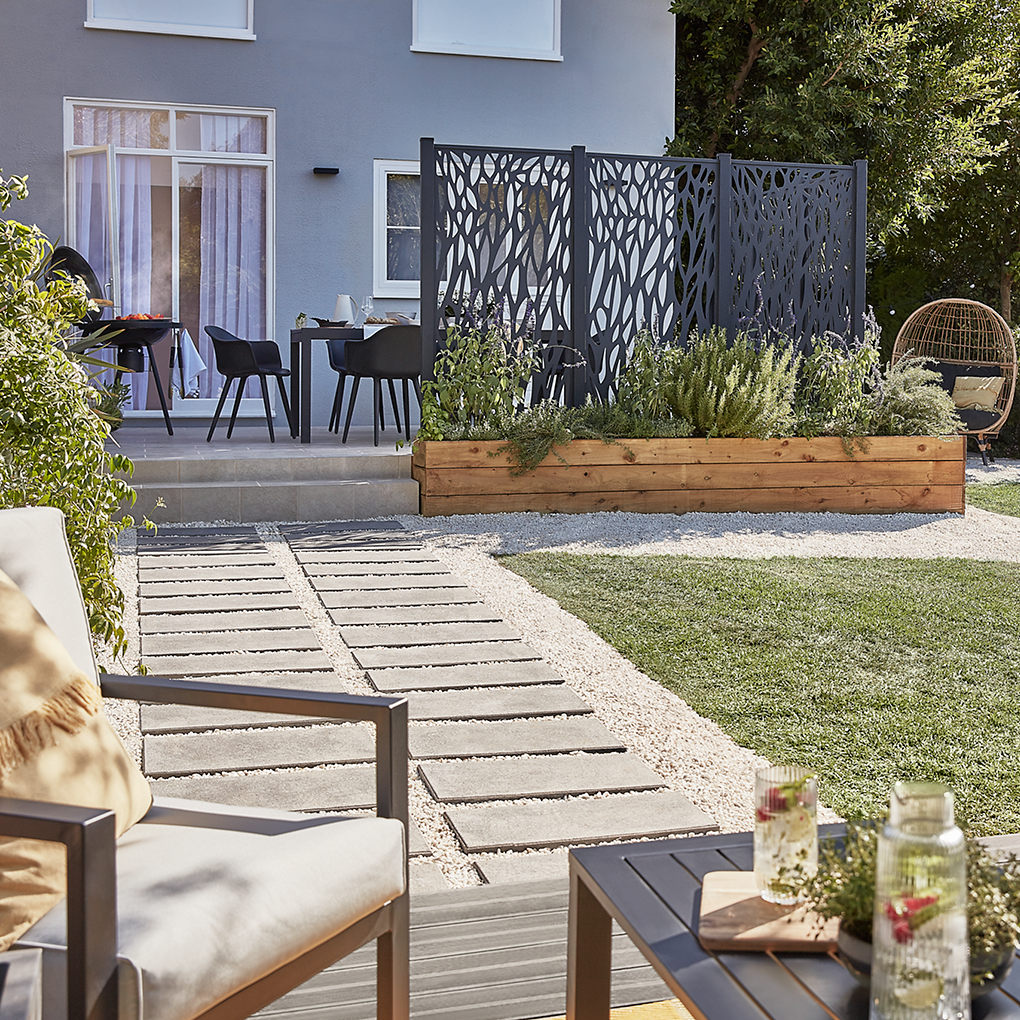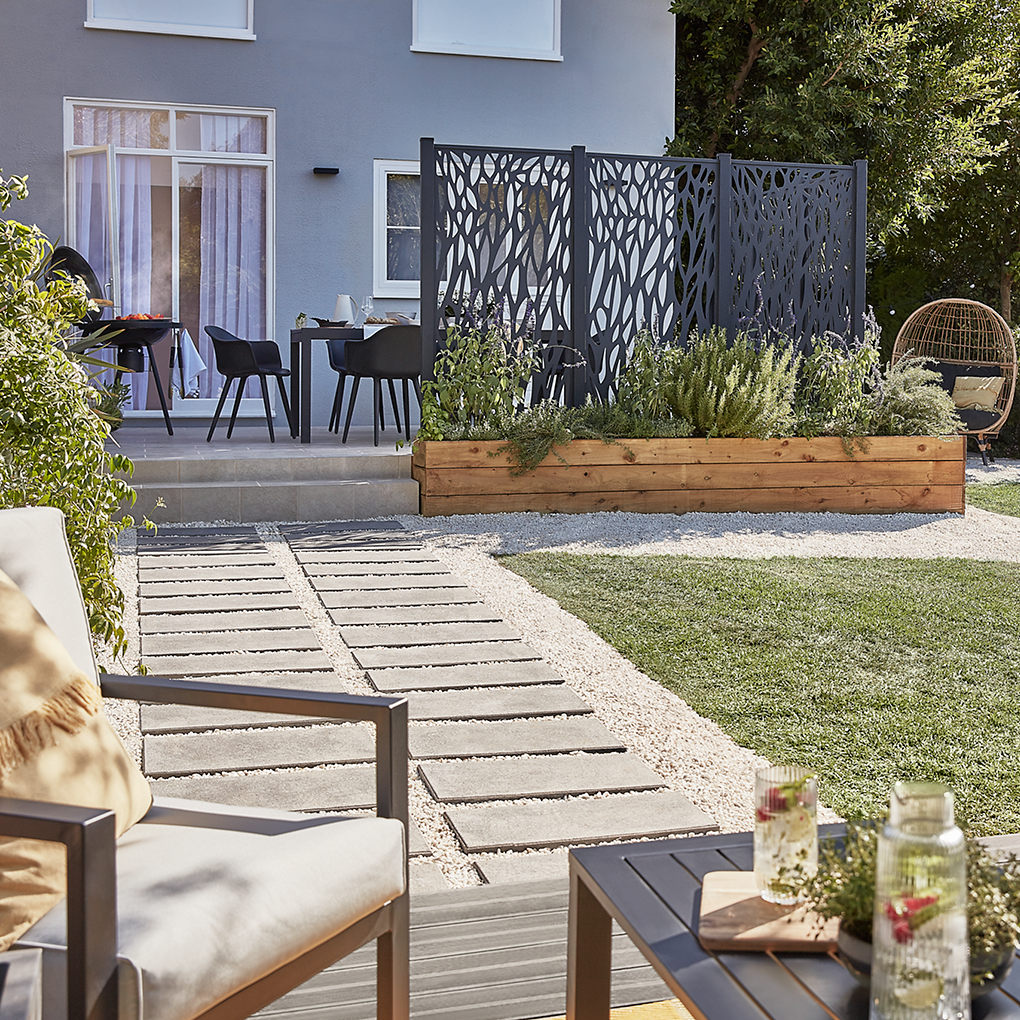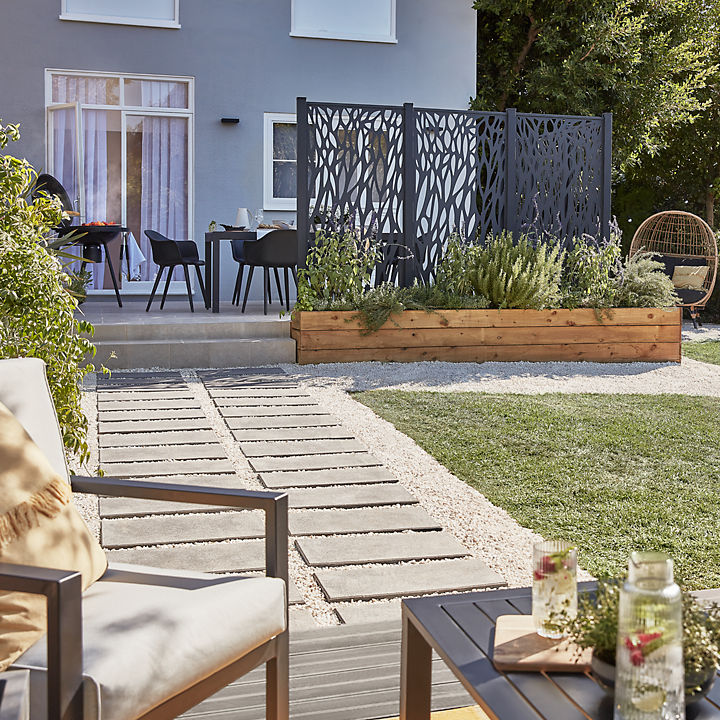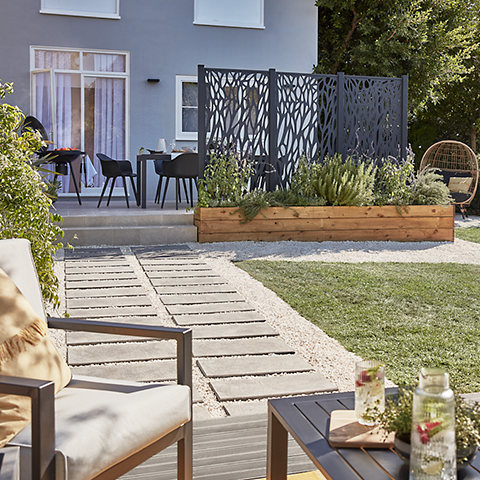 Date nights and garden parties
Create a dining area that's vibrant, alive and full of nature by using hedges and tall plants as your border. Tall hedgerows add texture and beauty to your garden whilst absorbing noise so you can enjoy family dinners without noise from the outside world. For quick growing options choose more mature plants, either bare root or container grown, and plant these straight into prepared ground.
Try evergreens like Eucalyptus, Magnolia which will stay lush all year around, or bamboo for a more informal ambience. We love Thuja, a coniferous tree that can quickly shoot up to heights of 6-7 foot.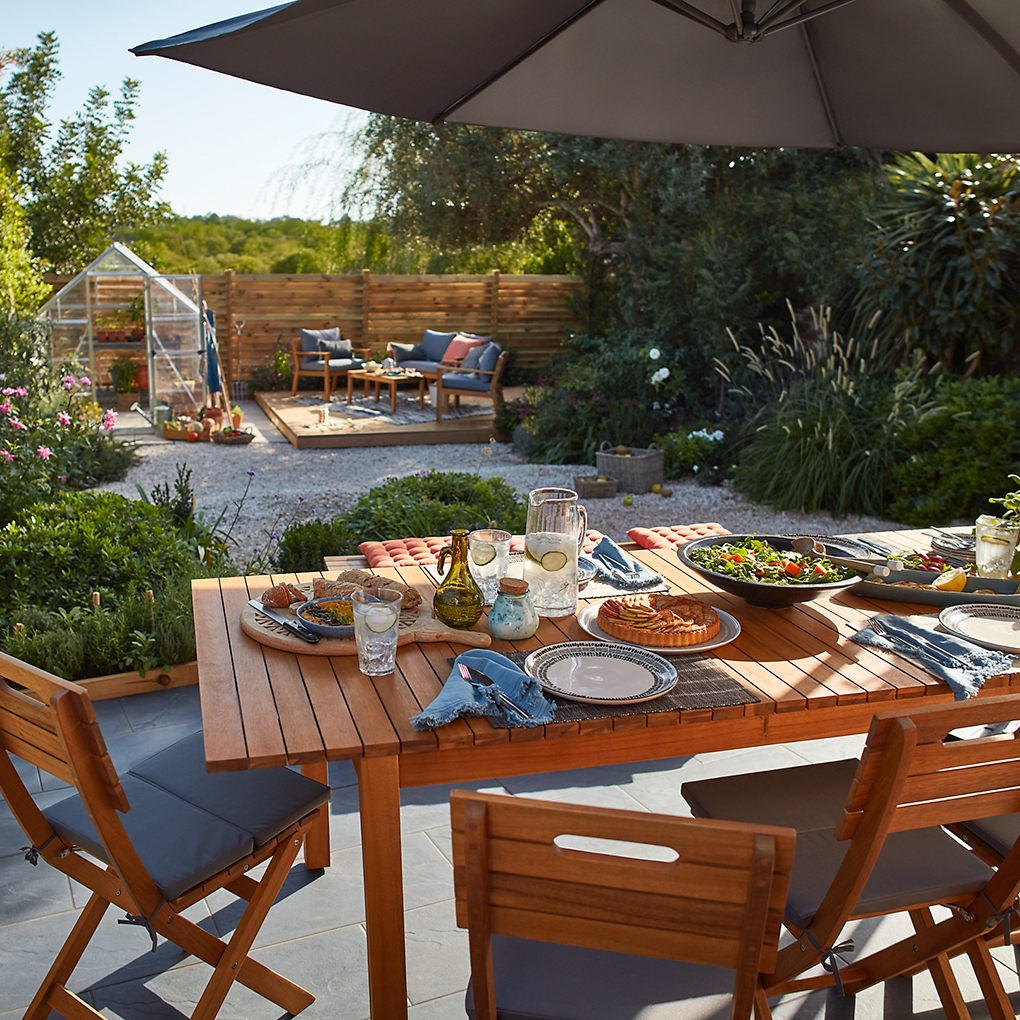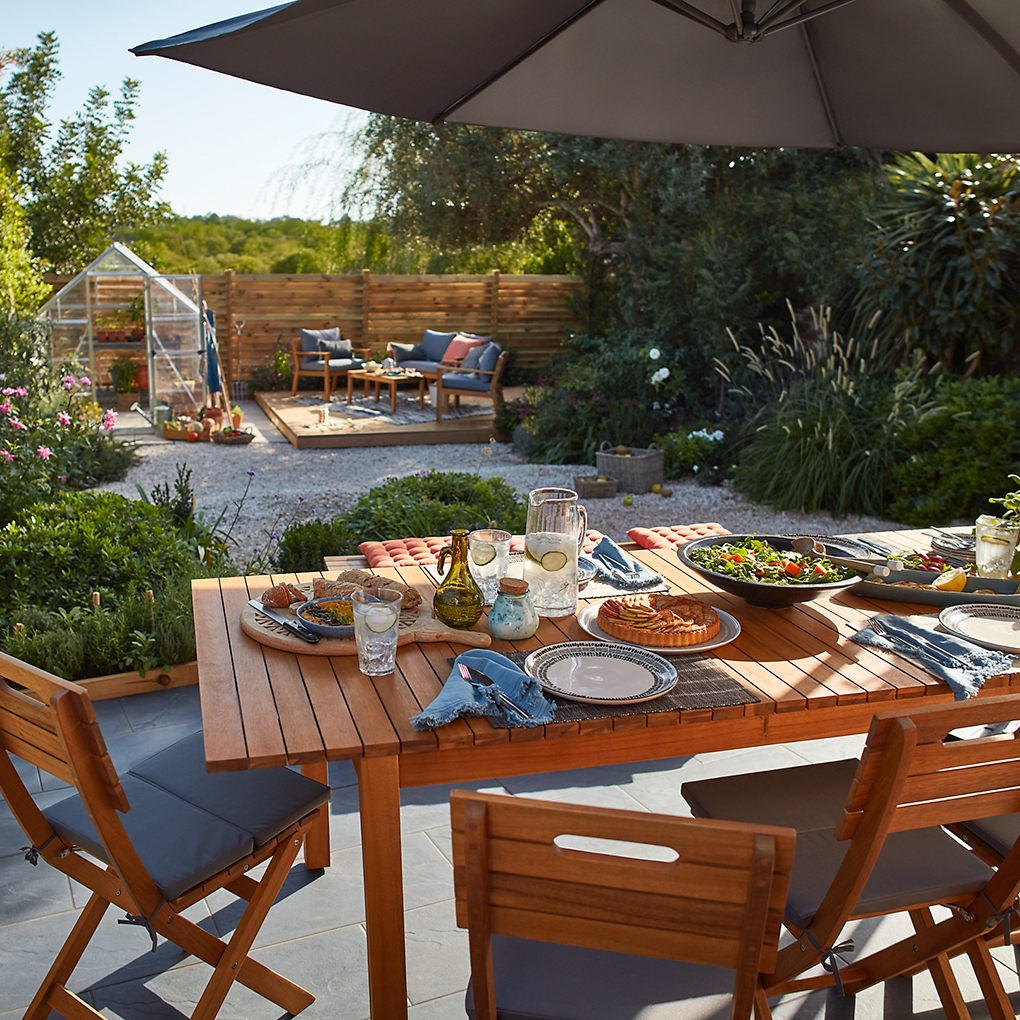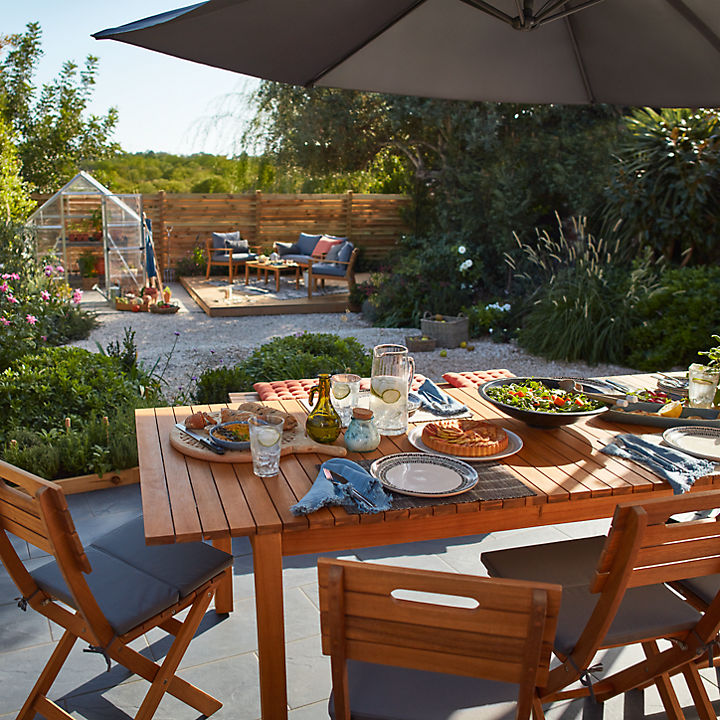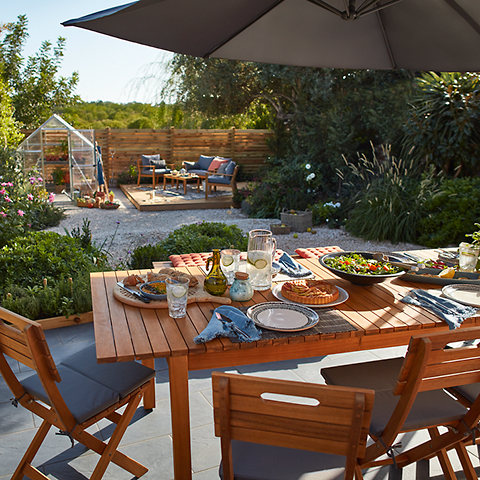 Let off some steam
Those little feet need room to fun free. Using a lattice panel can add some structure without being too imposing, the sun will still stream through, but with some carefully placed plants you can create the perfect play area. Try hanging small pots, like our Nurgul range, on it. You could even use them to grow herbs, which is a simple project to get the younger ones involved in too, learn how to grow your own herbs with our how-to guide.
Painting your lattice panel is quick and easy with our external wood paint, choose bright colours for a fun place for the kids to spend their time outside. Remember, no play area is complete without a sand pit, and making your own is easy with our simple guide.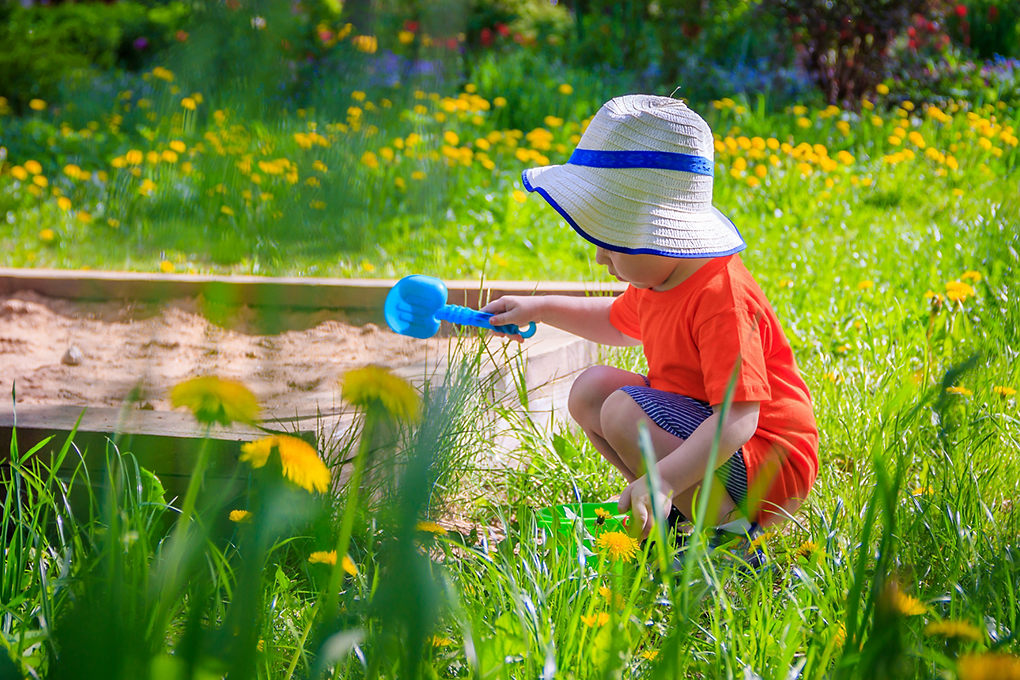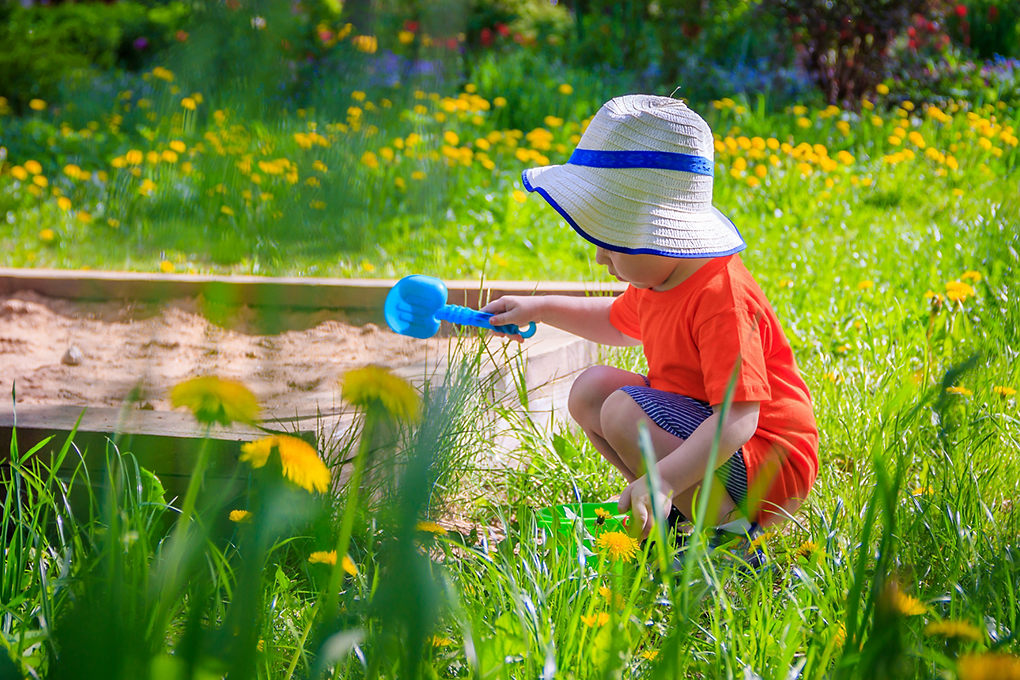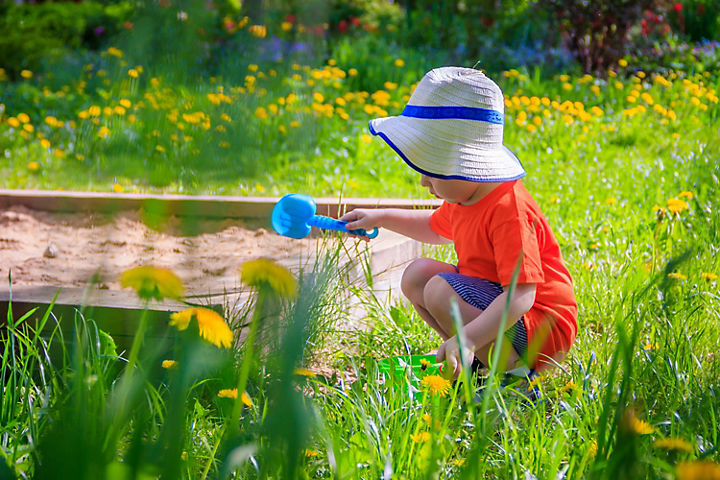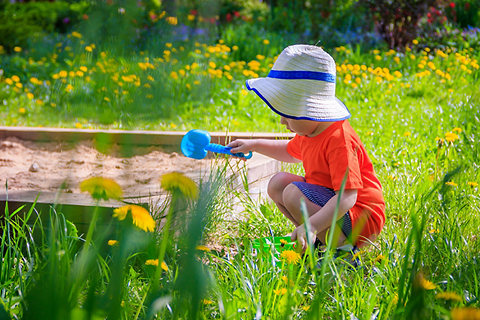 Space to breathe
In need of some zen? Pergolas, canopies and arbours can be used to create secluded areas in the garden for you to hide away in. Using our outdoor soft furnishings like rugs and cushions you can make yours the perfect place to unwind.
Our range of pergolas are available in different styles, from rustic to modern. The Rowlinson natural pavilion is one of our favourites, with its sleek design and slatted walls, light will flood in to give you the ideal place to relax in private. If you want a challenge, you could try building your own pergola with our how-to guide.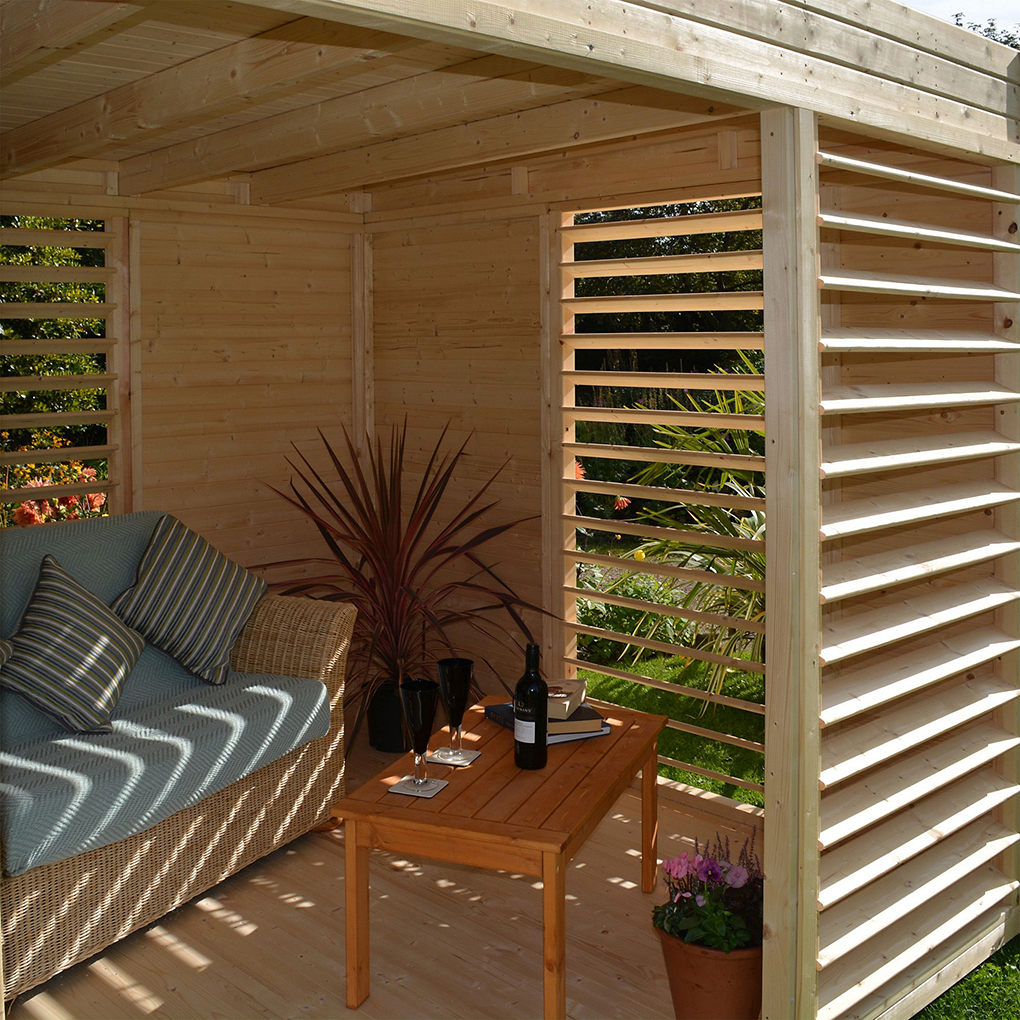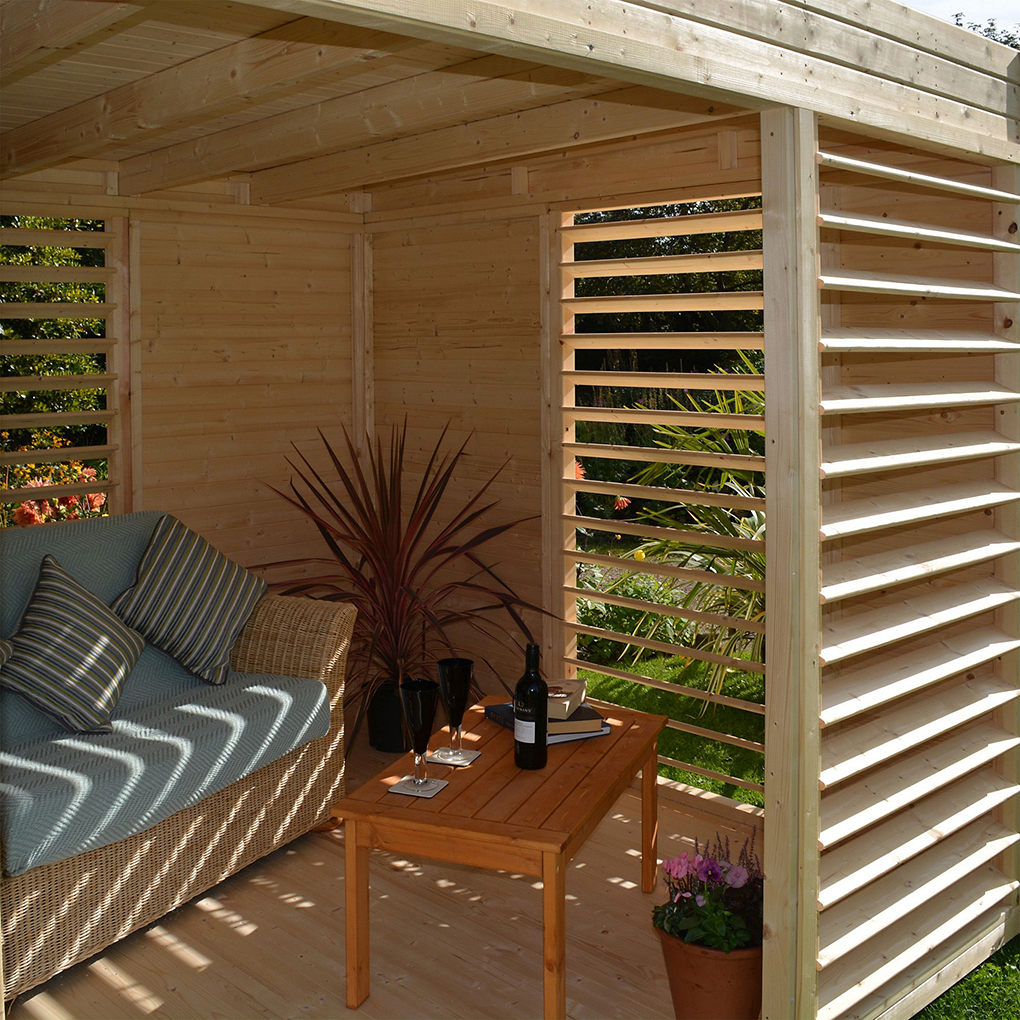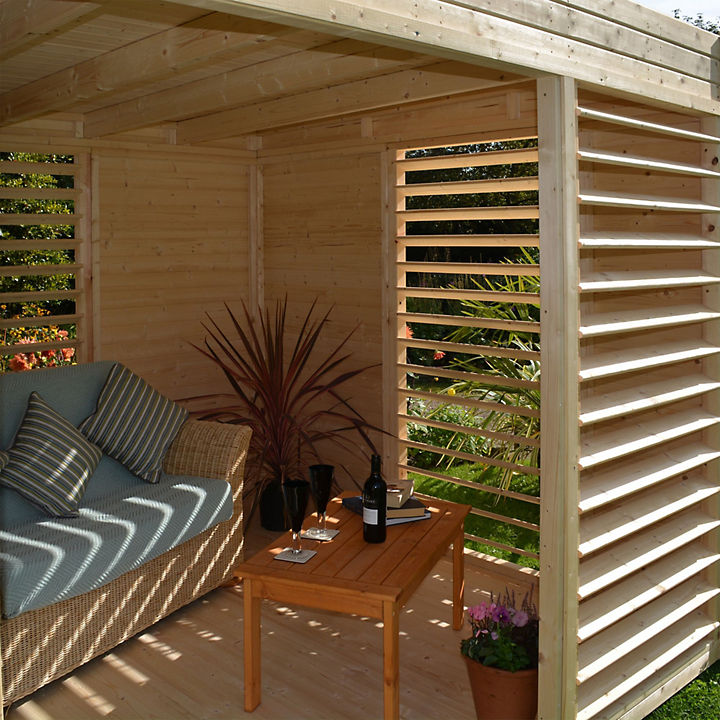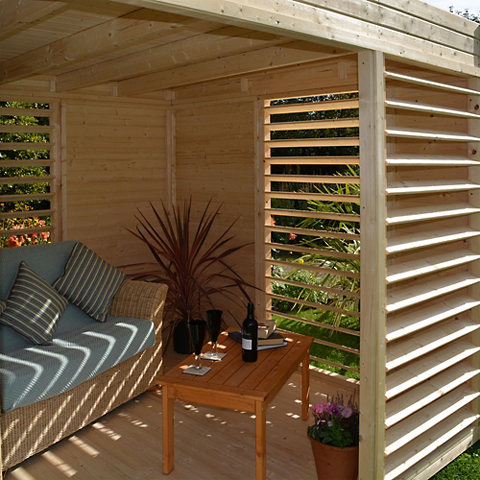 Peace and quiet
Sometimes we just need to get away. For an area of complete privacy, adding a fence is great for deflecting noise and keeping you from being overlooked, opt for a solid style without breaks for maximum effect. Try our Neva modular fencing which is completely customisable, easy to install and durable. You can even get transparent Neva panels which do a great job at deflecting the noise, without blocking any sunlight. Our guide will help you put up your fence too. 
Wire fencing is a quick to install, low budget option which also adds some security to your garden. By growing climbing plants such as clematis or ivy up the wire you can screen your space as well as creating some natural beauty.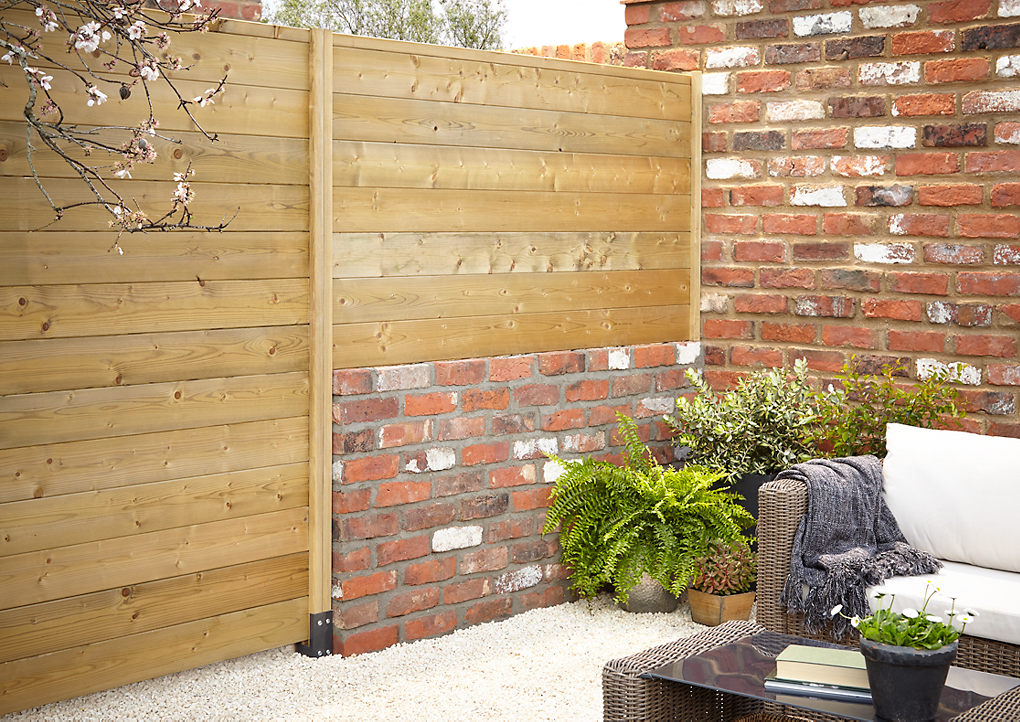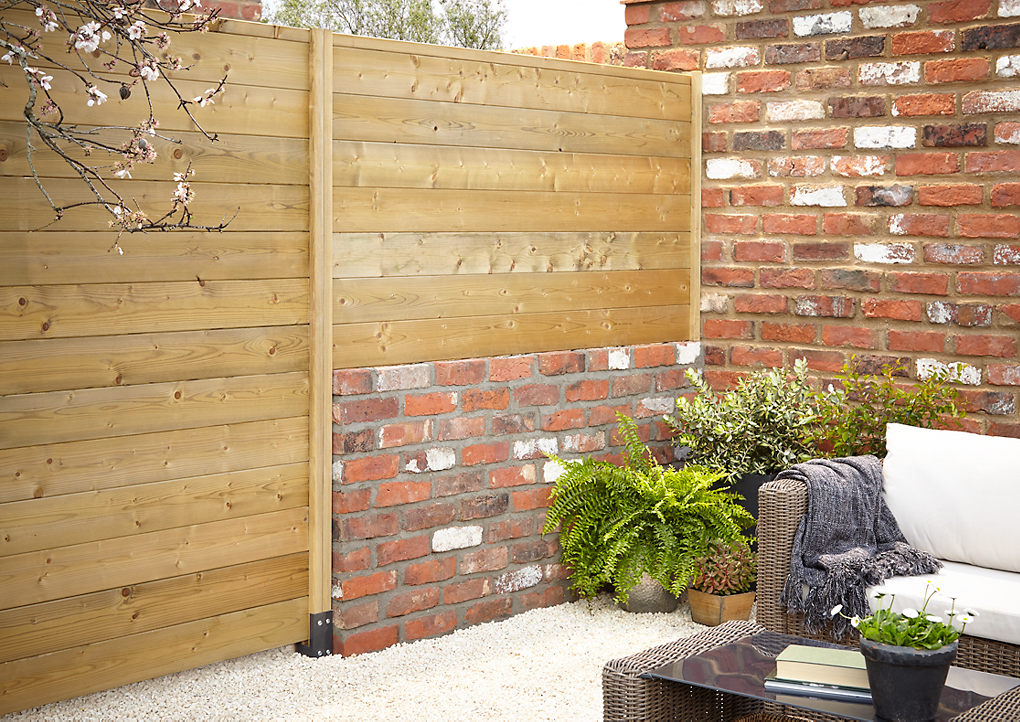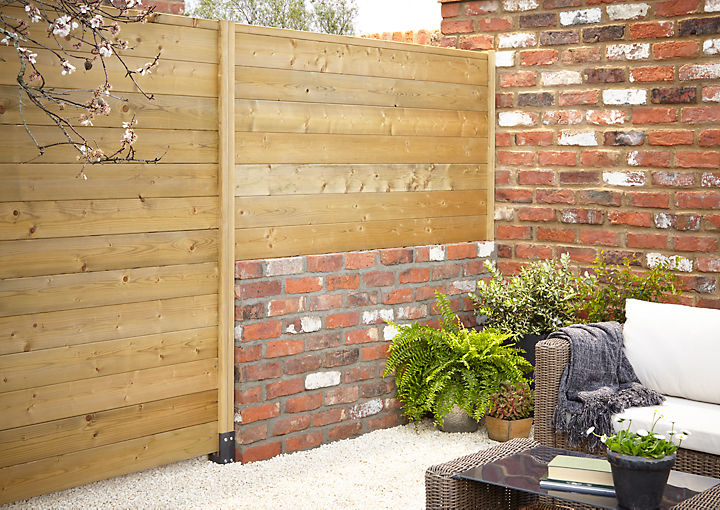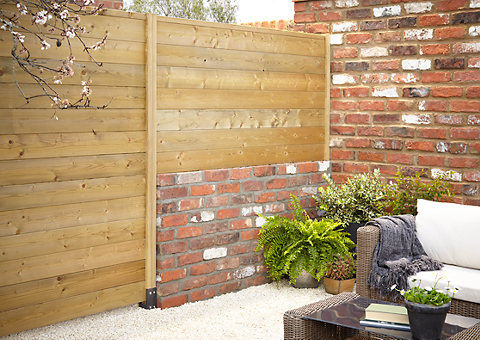 Pack it in
Make sure any toys, tools or bikes don't clutter up your garden with a zone specially reserved for tidying everything away. With some simple shelving units you can have your shed organised, or with our external storage boxes you can keep your belongings safe and sound, tucked out of the way.
From bike sheds to log cabins, whatever you need and however big your zone is, you can find the perfect place to tidy away the day. You could even try building your own shed with our how-to guide.