A comprehensive guide to installing spotlights
Want to create some interesting lighting effects in your home? Replace your standard pendant light fittings with recessed spotlights. These come with fittings to take a range of bulbs, including low energy and LED. Or you could choose low-voltage LED spotlights which are a particularly safe and practical option in your kitchen or bathroom.
---
As you'll need to cut holes in your ceiling to fit recessed spotlights, always check there are no obstacles like joists in the ceiling where you want to fit the lights.
Step 1
Use a pair of compasses to draw a circle in pencil on the ceiling where you'll position your light. After checking for pipes or cables with a detector, drill a small through – just inside the circle.
Step 2
Use a holesaw to cut around the marked circle. Make sure you're wearing safety goggles and a mask when you do this. After you've removed the disc of plasterboard from the ceiling, you should find that your lights slot into place on spring clips that grip the plasterboard around them.
---
If you want to replace your pendant ceiling light with recessed spotlights, start by installing the lights with the appropriate cables.
Safety first - Spotlight and transformer heat
Because spotlights (and particularly transformers) can get very hot, they're a potential fire risk if there's not enough ventilation. So always pull any insulation material well clear of the fitting and fit specially designed heat diffusers to your down lighters. If your transformer is hidden in a ceiling void, you must be able to get to it from above or a trap door below. It's worth checking the manufacturer's instructions before fittings a transformer, as some aren't designed to operate in an unventilated ceiling void. In a loft, it's a good idea to protect your fittings from accidental damage by building a plywood box around them – but be sure to leave the top open for ventilation. In some situations, the Building Regulations state that all recessed ceiling lights must be enclosed in fire-proof compartments, even when they're installed in a multi-occupancy building.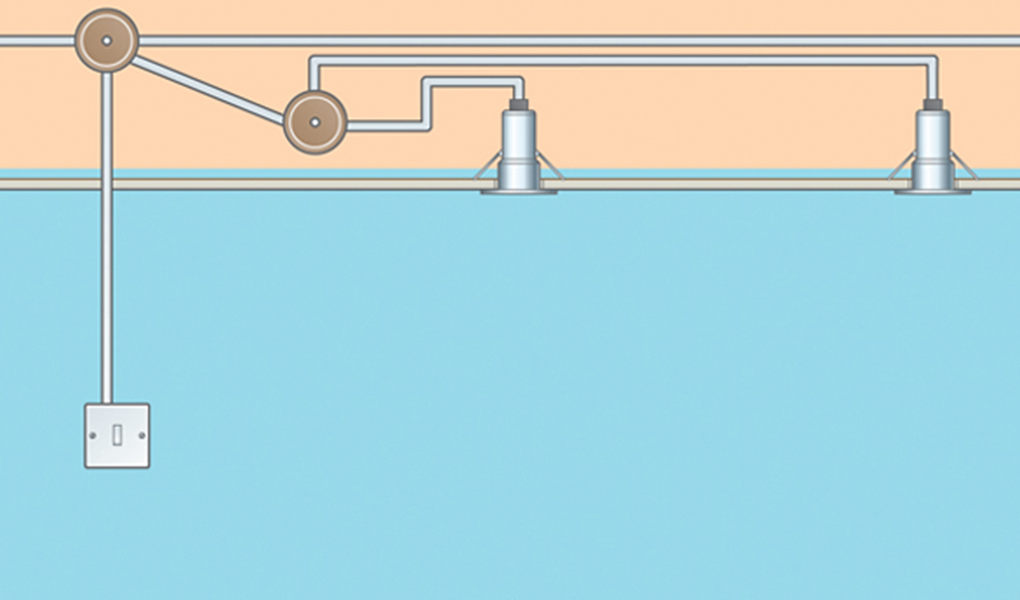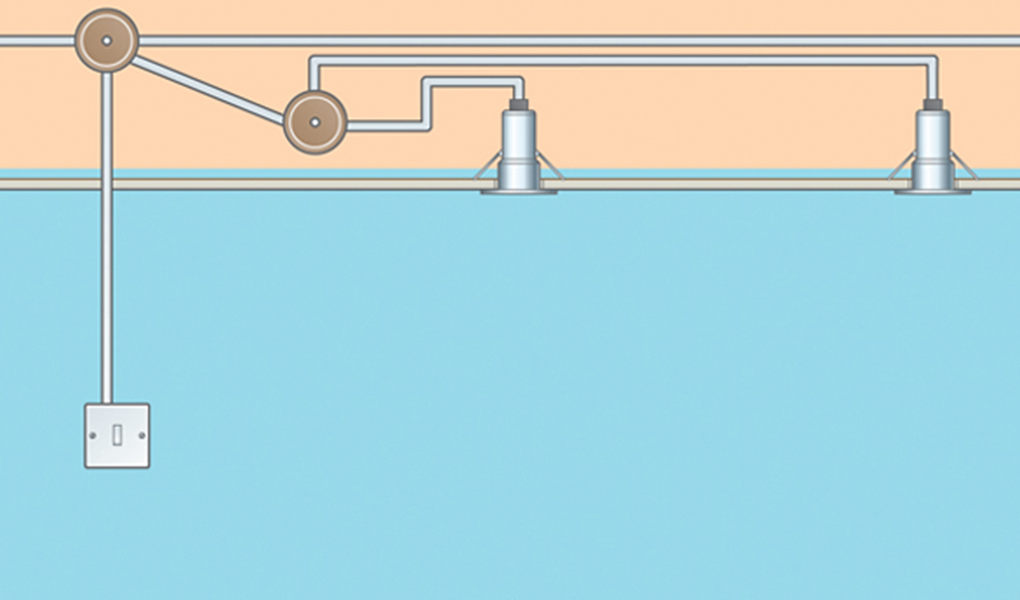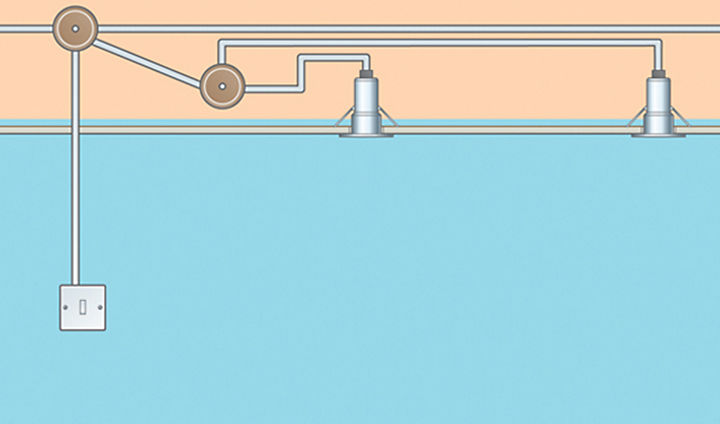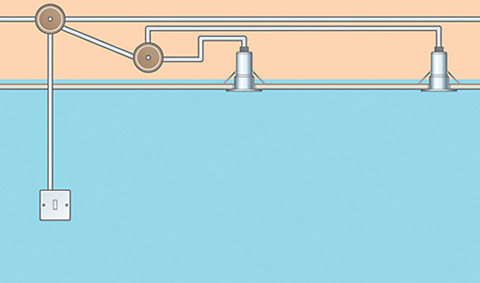 Step 1
After isolating the lighting circuit and double checking the power is off with a voltage tester, disconnect the cable or cables from your existing ceiling rose. If it's a loop-in system, label the cables so you can see which are the circuit cables and which is the switch drop. There should be a length of brown sleeving on the blue core of the switch drop cable (the black core, if your wiring is in the old colours) that's connected to the live (brown) core of the flex to the light.
Step 2
Unscrew the rose base plate and push the cables back through the ceiling.
Step 3
If a single cable supplied the old rose, connect it to the new cable for the spotlights through a three-terminal junction box. If you find two or three cables, connect these to a four-terminal junction box.
Step 4
At the spotlights, strip the outer sheathing of the supply cable, expose the ends of the cores and connect them to the light. Make sure you've positioned the spring clips correctly and push the light into its hole. Then check the clips have engaged the plasterboard and are holding the light firmly in place.
Step 5
If you need to, repair the hole where the ceiling rose was with filler. Sand it smooth when it's dry, and then paint it.
---
LED lights are energy efficient and long lasting and are typically smaller than normal lights – with a neat, streamlined appearance. They give a variety of lighting effects, which makes them useful for general lighting or picking out features in the room. They're easy to install and are a safe option – particularly in kitchens, as they carry no risk of electrocution. You can simply clip low-voltage cables along the top or underside of your units. The light is very bright and directed, which is perfect over your kitchen work surface.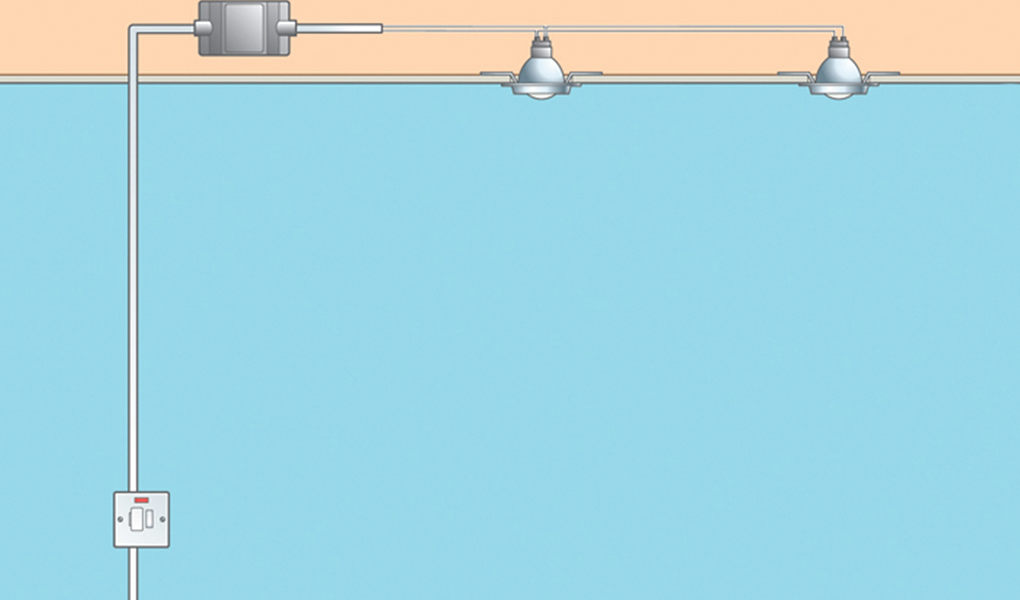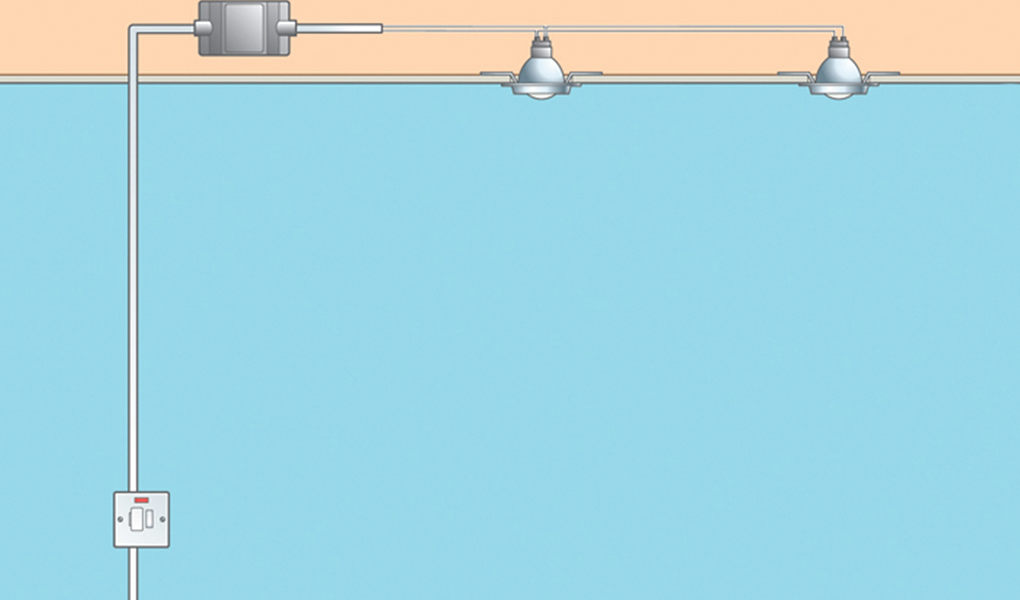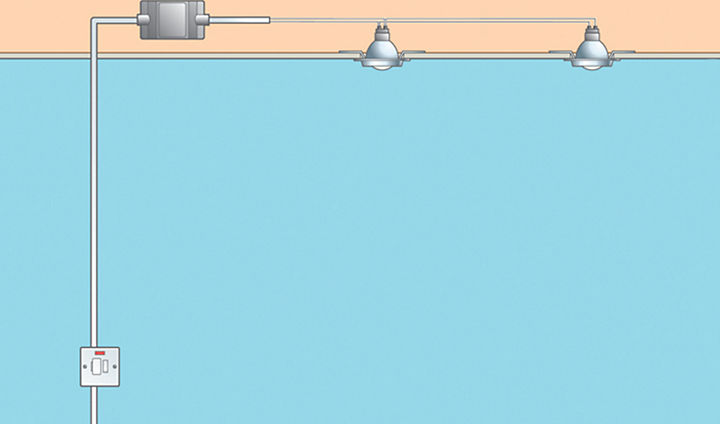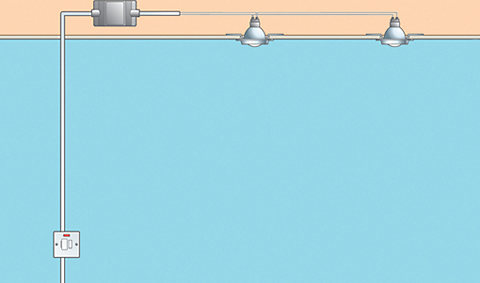 Step 1
Low-voltage lights take their power from a 12-volt transformer. You can link this to a spur taken from a nearby power circuit via a 5-amp fused connection unit. If you switch the connection unit, you can use it to turn the lights on and off. Or you can power the lights and transformer from a lighting circuit. Install a four-terminal junction box in a suitable position and run cables to a new switch and transformer, and from there to the lights.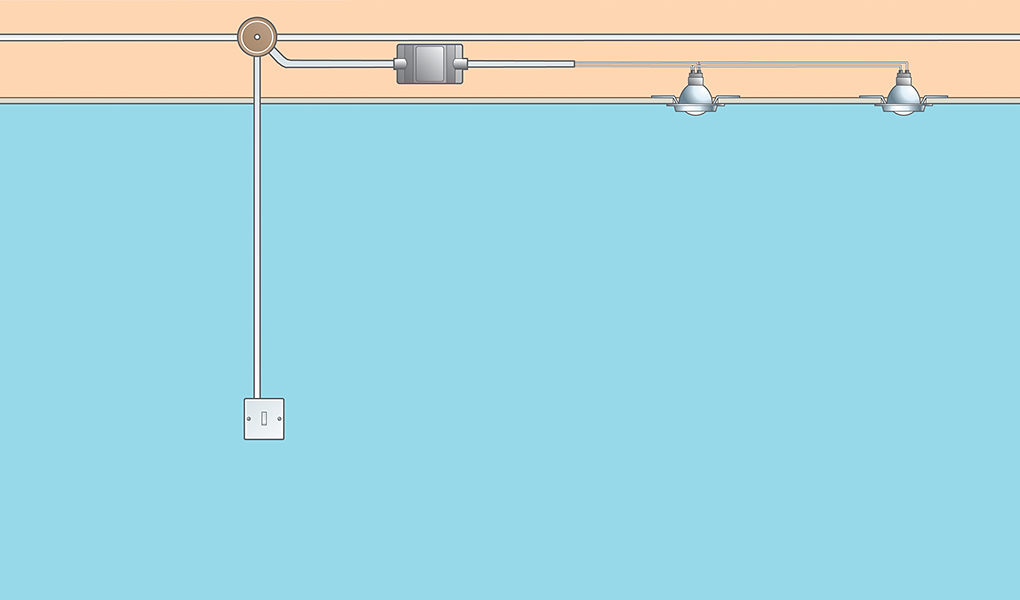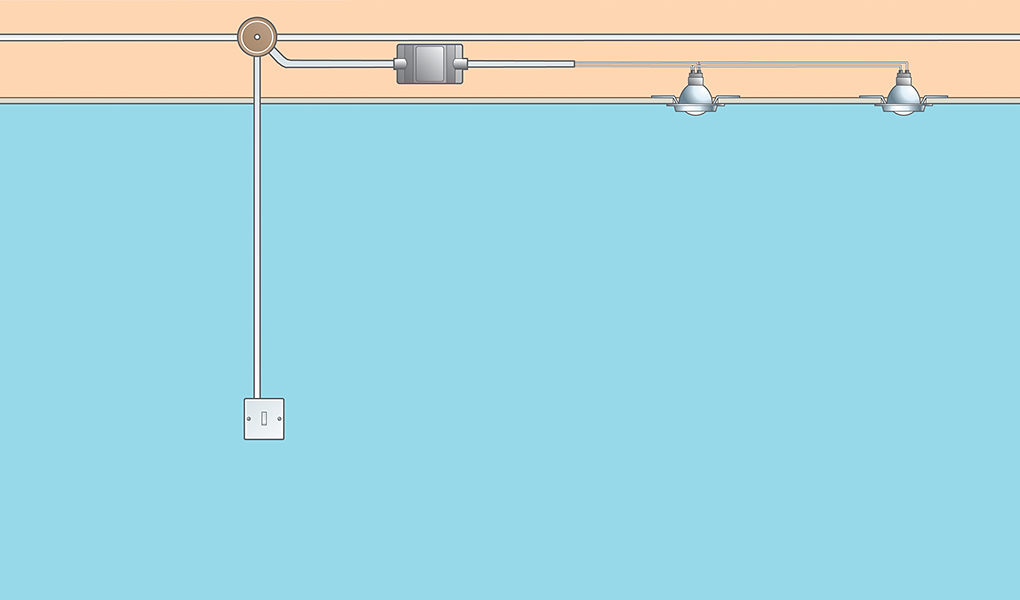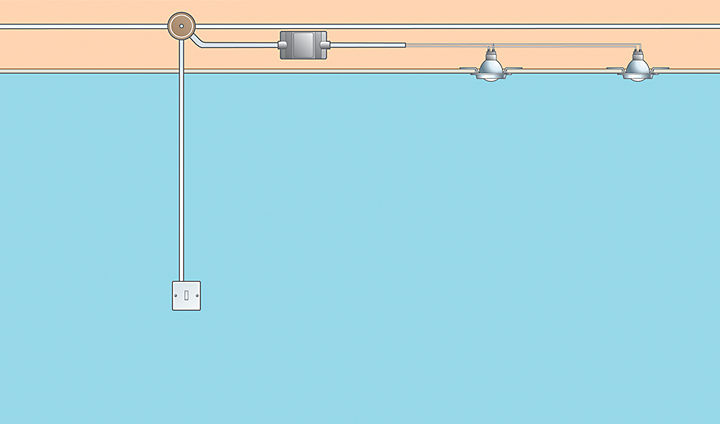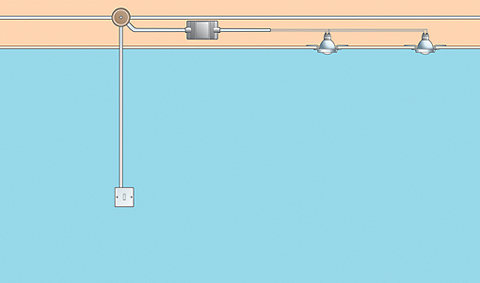 Step 2
You'll need to match the transformer output wattage to the combined wattage of the lamps it'll supply. Use 1.5 mm² two-core-and-earth cable if the runs are short (up to 3 m). You won't need to earth the lights (but always follow the manufacturer's instructions).
---