Green living room ideas: 8 ways to use this tranquil tone at home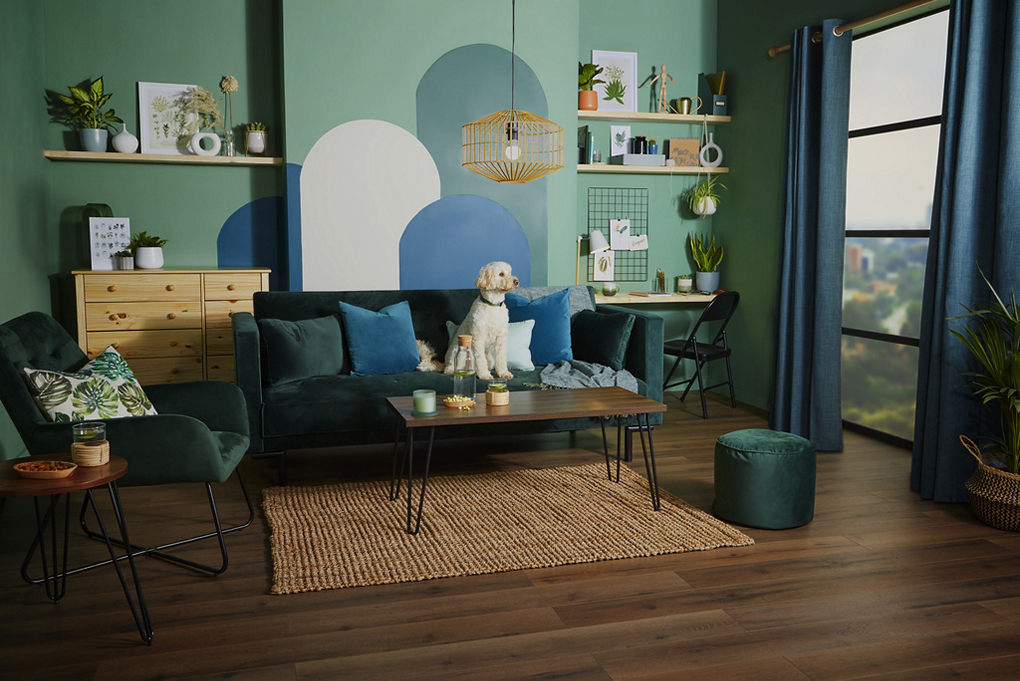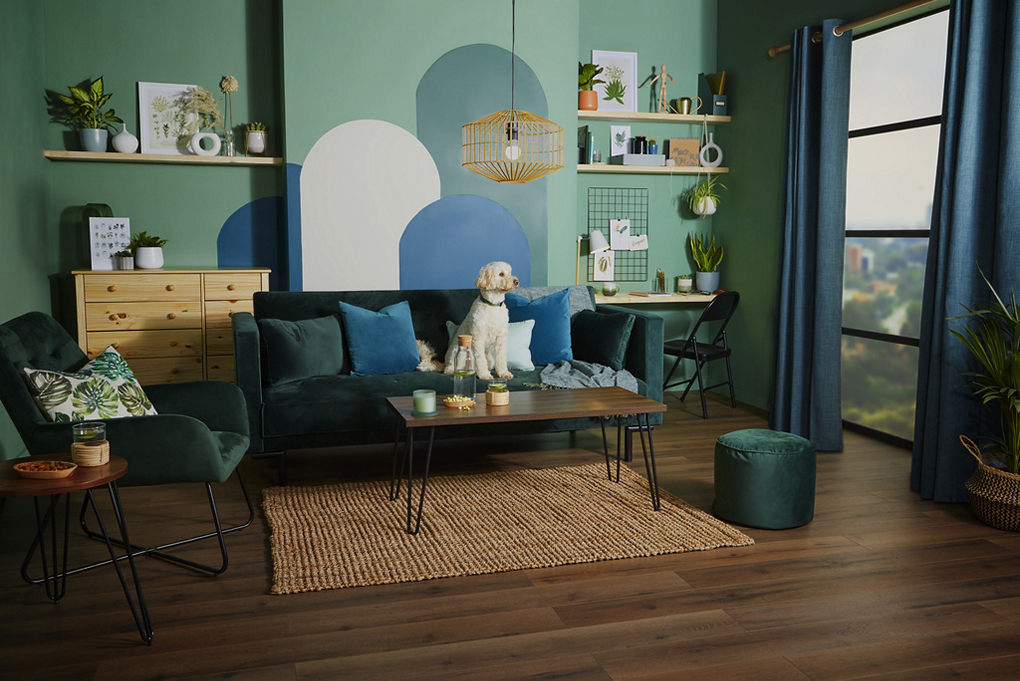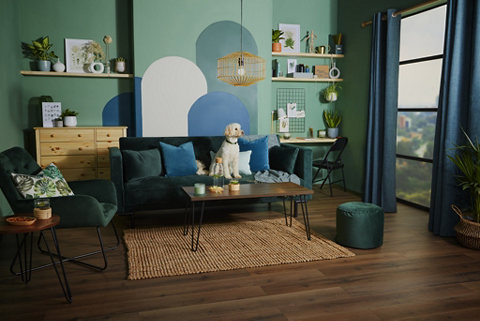 1. Step into nature with a green wall mural 
Transform your living room into a botanical haven with a tropical wall mural. The rich green tones are ideal for adding warmth to the room, whilst the overlapping leaves add a sense of depth to an otherwise flat space. We've got a range of tropical wall murals to suit your style.
Top tip: whilst wall murals are a great way to add texture to a room, they can make it feel cluttered if there's lots of other tones and textures. We recommend opting for plain, light coloured furniture and side walls to accentuate the look of the room without overcrowding it.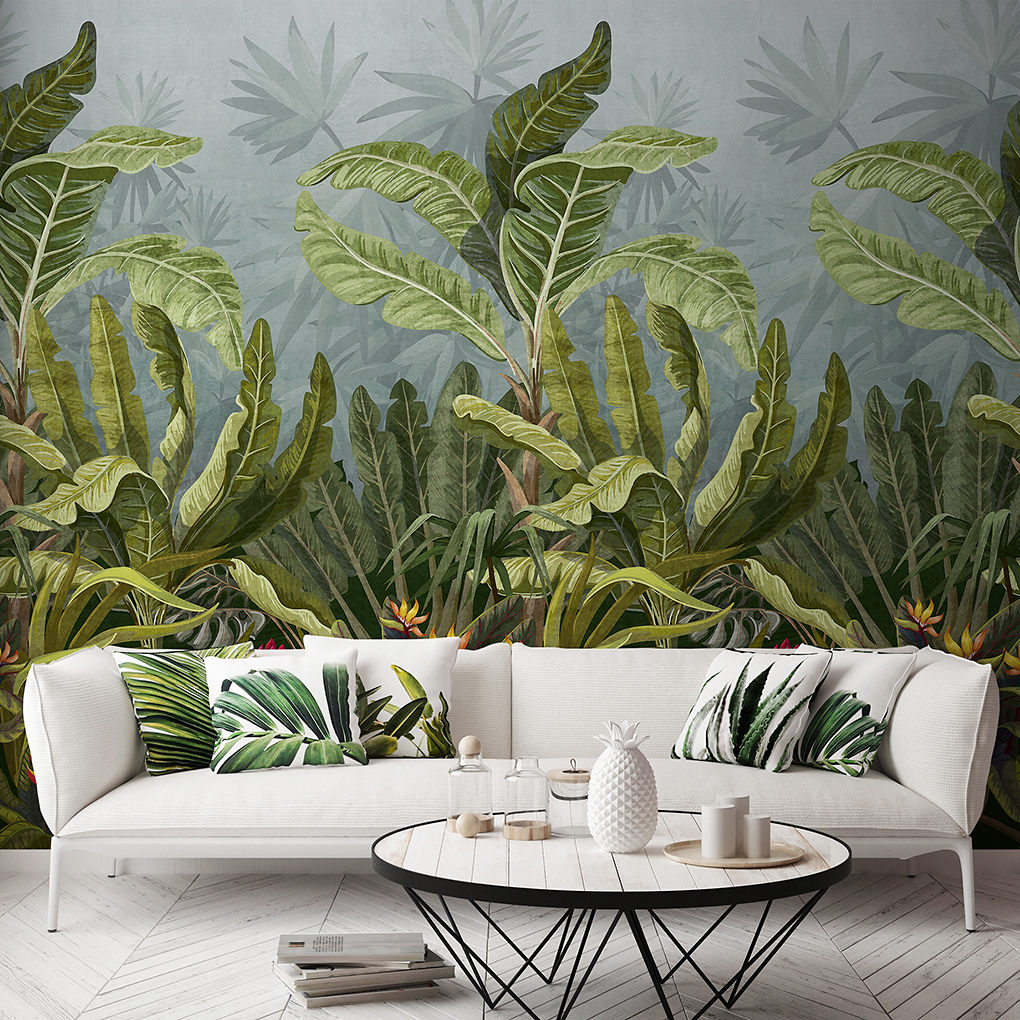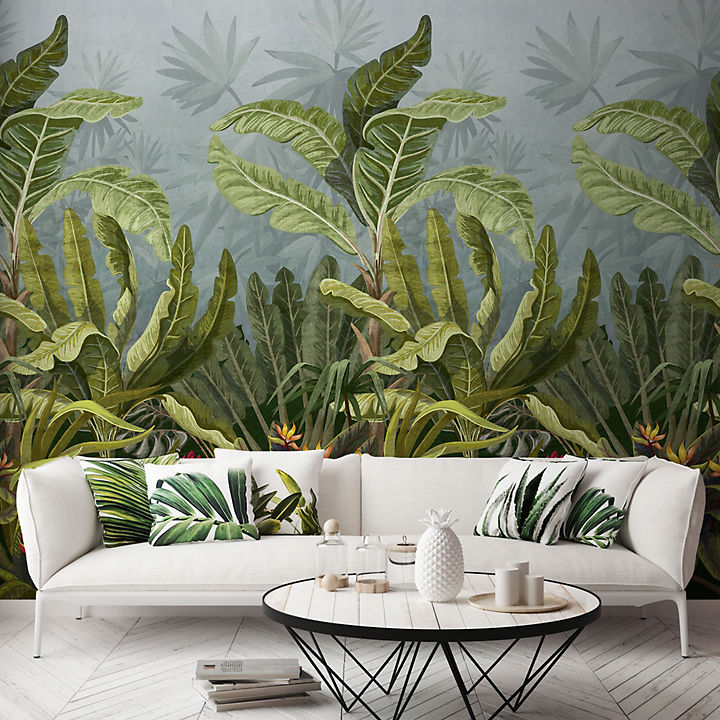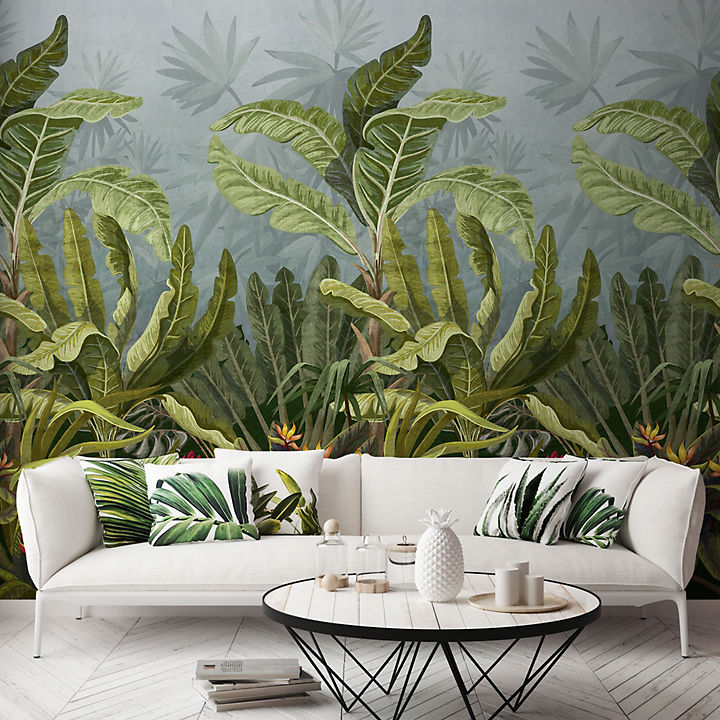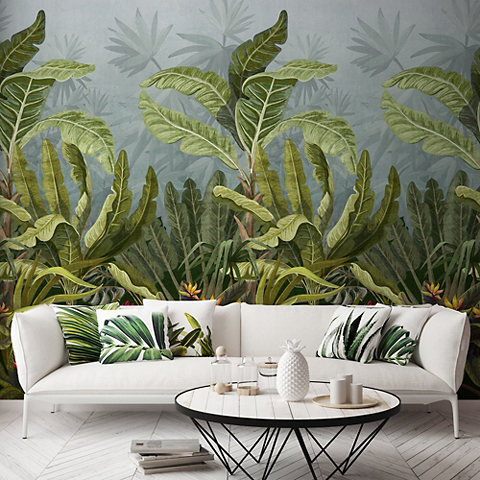 2. Make your space pop with green furniture
If you're living in a rental property and want to add a pop of green to your living room without painting the walls, opt for green home furnishings. You can keep it as simple as adding statement green cushions, such as this elegant Livingandhome velvet green cushion, or opting for stylish green living room furniture. We're loving the high-end aesthetic of these green sofas.
Want to incorporate some green furniture on a budget? Consider upcycling some of your favourite living room furniture items. All you'll need to do is sand down your furniture, prime, and paint! Check out our guide on how to upcycle furniture to become an upcycling pro.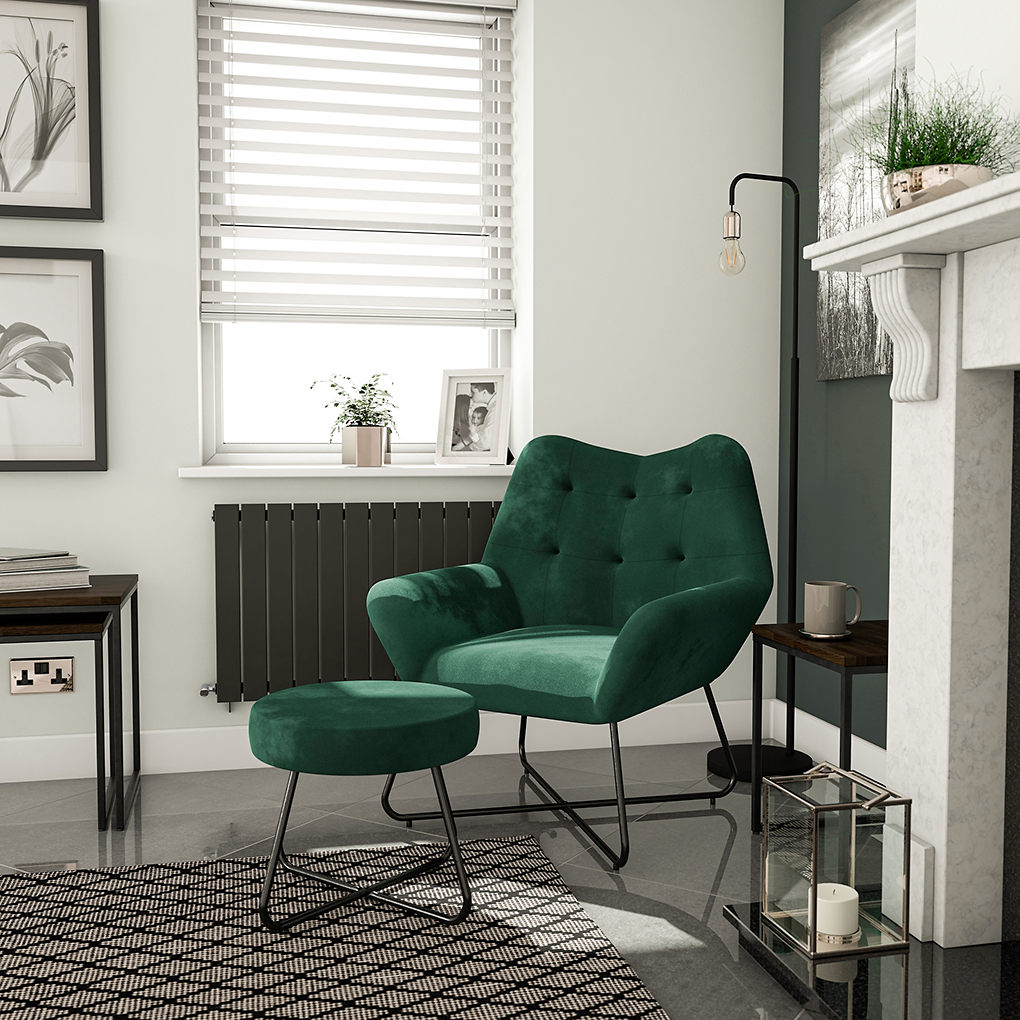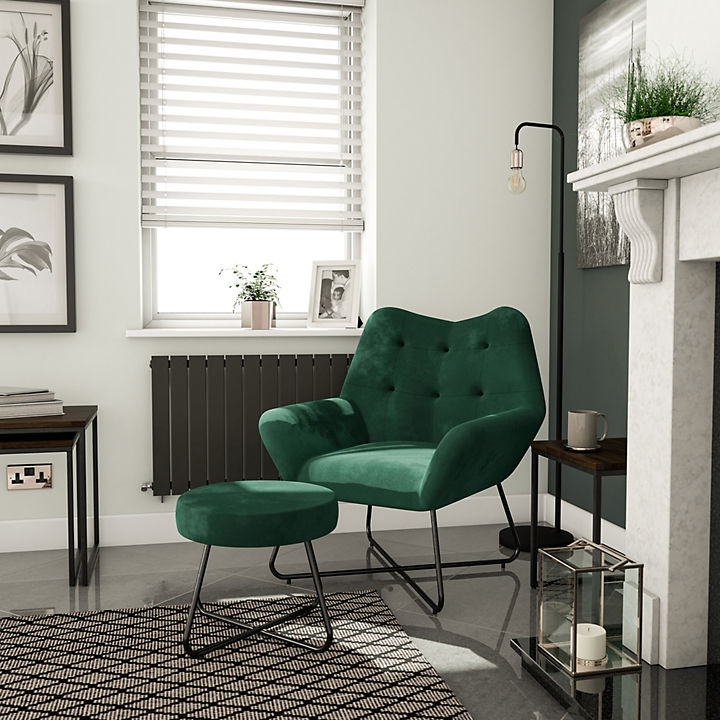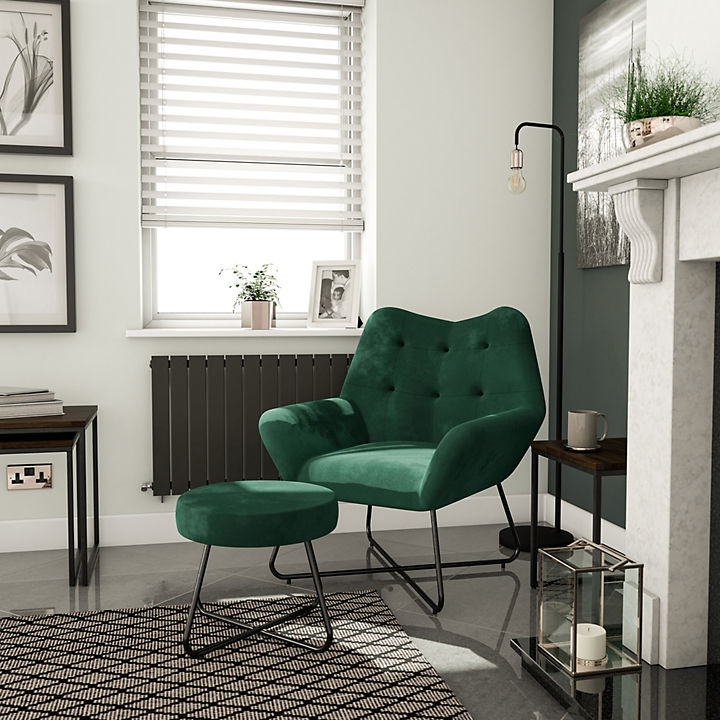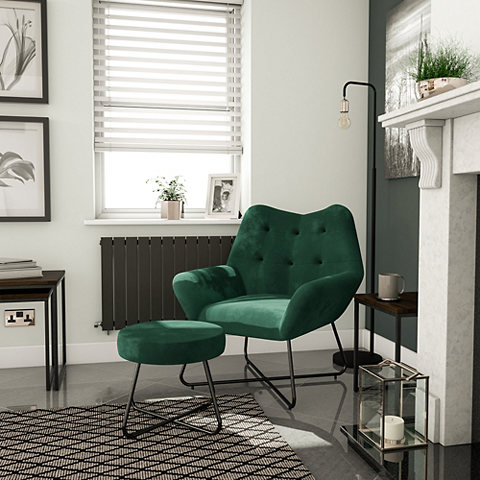 3. Add a splash of fun with painted wall designs
Adding green to your living room isn't limited to painting the walls in one shade of green. There are heaps of options when it comes to painted wall designs – think smooth curved archways, half and half contrasts, sunburst designs, and so many more.
Our favourite colour blocking design right now is layered archways – just take a look at the picture below for inspo! Painted archways are not only easy to paint but they also add depth and texture to a room, creating a unique, eye-catching focal point.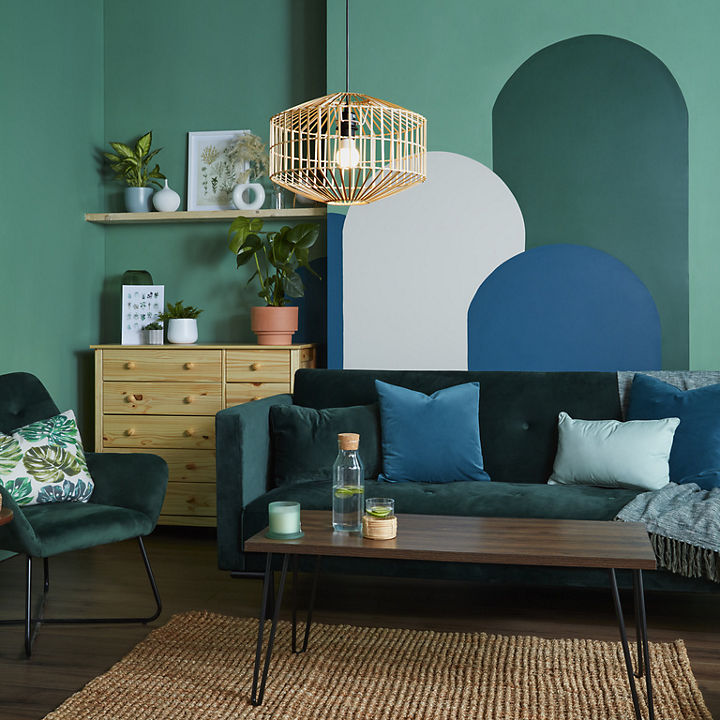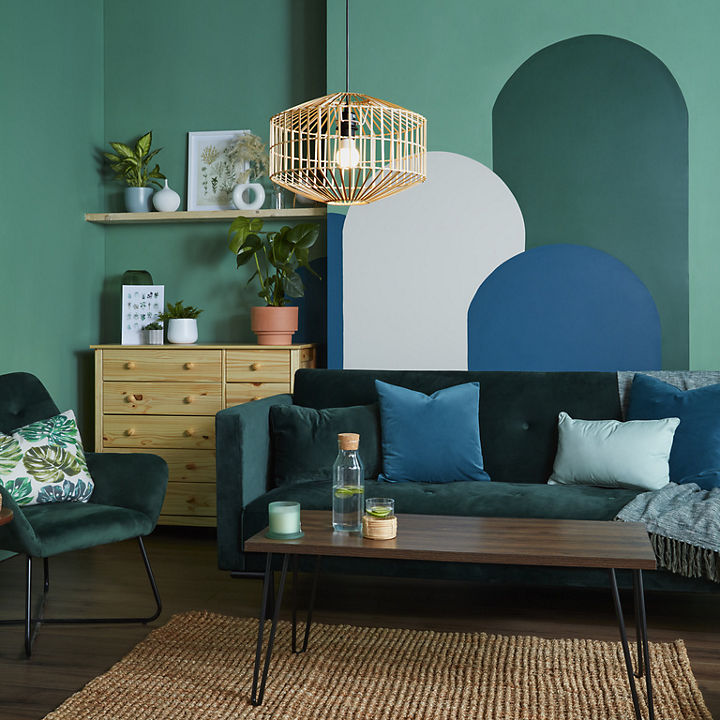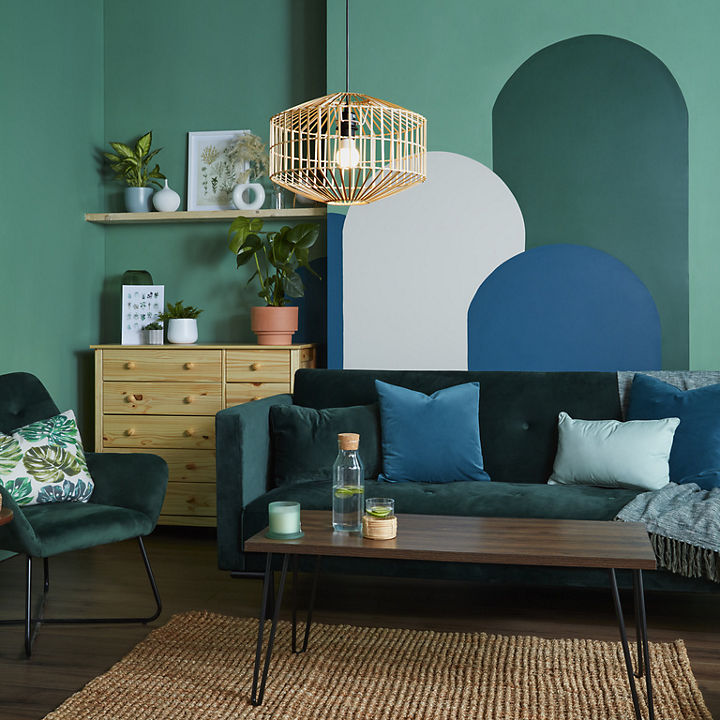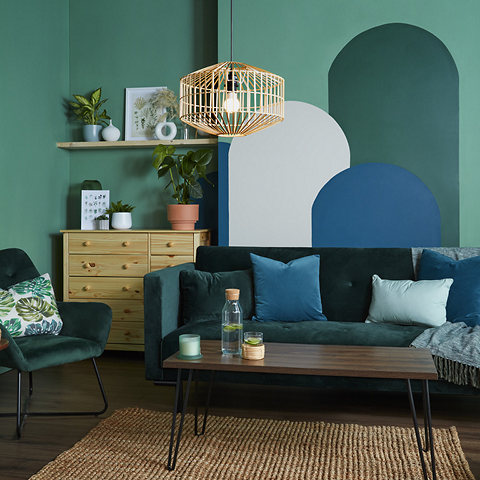 How to paint an arch on a wall
1.    Tape the straight edges of the archway using masking tape (use a spirit level to ensure the lines are straight!)
2.    Take a piece of string and cut it to the length of the arch
3.    Tape the piece of string in the centre of the bottom of the arch
4.    Tie your pencil to the top of the string
5.    Hold the string taut and draw out the archway
6.    Paint the edge of the arch first, then continue by filling the rest of the arch
4. Make a statement with green stripes
News flash: stripes are in this season. Stripes are an easy and budget-friendly way to enhance your living room interior in an instant. They can transform a room from looking tired and dull to spectacularly striking. It's all about the stripes!
Whether you choose statement striped wallpaper, striped curtains, or painted stripes, we've got something to suit every style. If you consider yourself to be DIY-savvy, we recommend using masking tape and a spirit level to create unique hand-painted olive green stripes. Your living room will be oozing with character and class!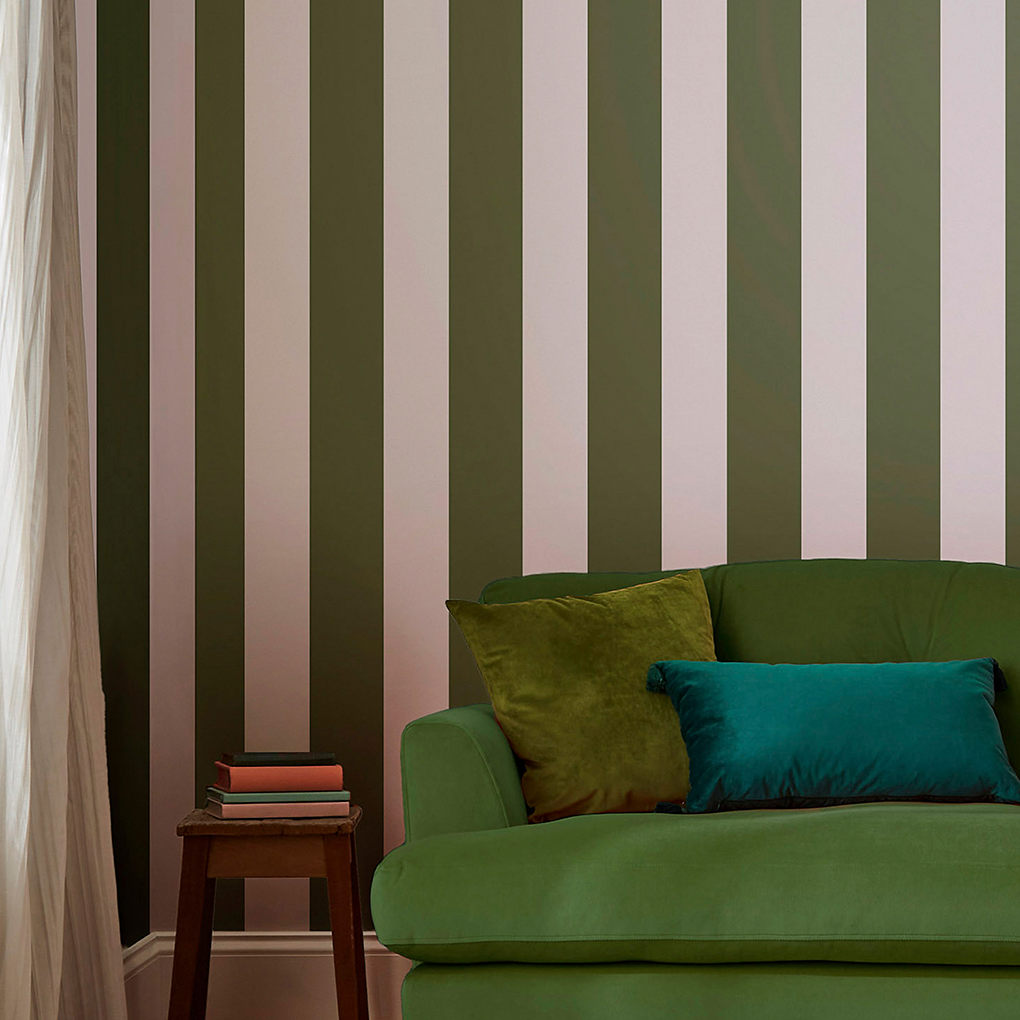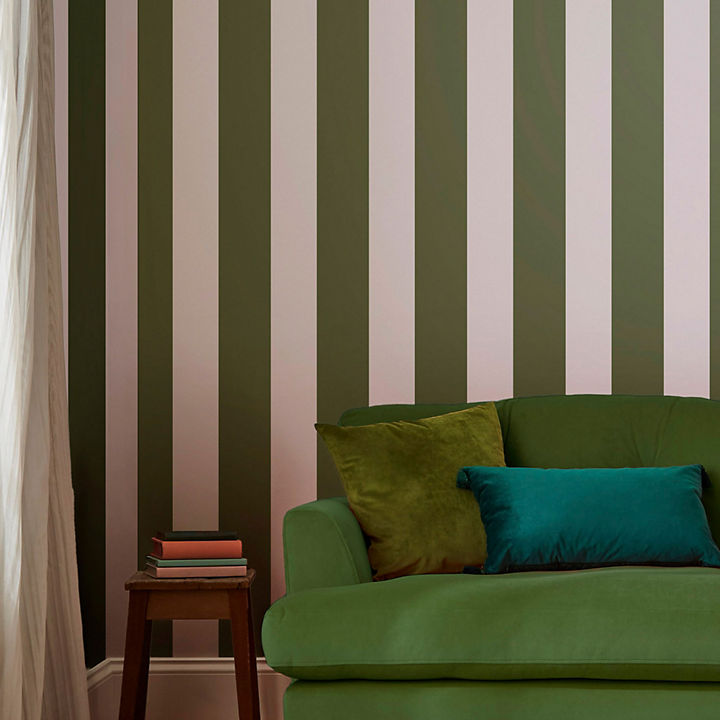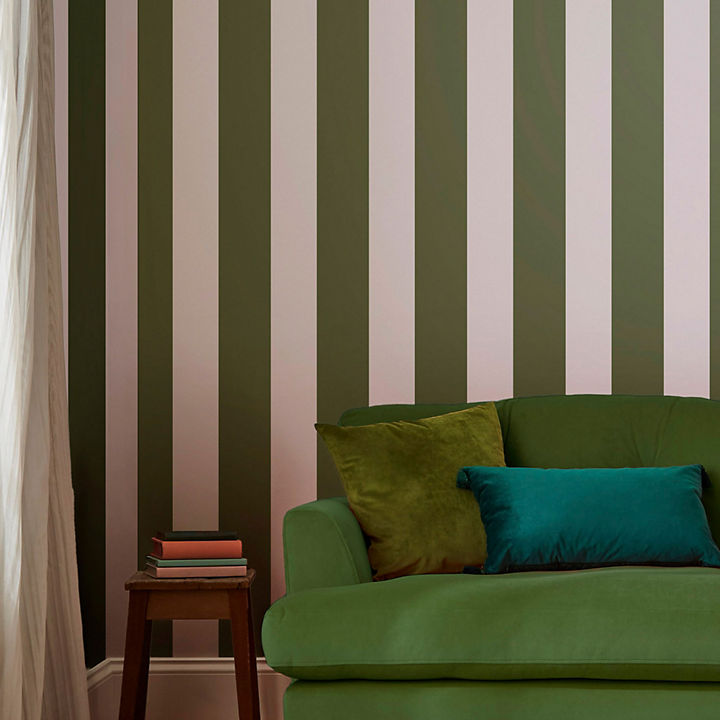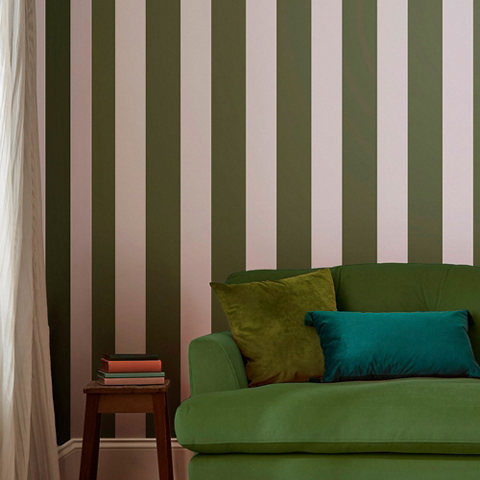 5. The perfect pairing: teal and white
When it comes to colour combinations, teal and white are a serene pairing. Cool teal tones mixed with clean and crisp bright whites offer a refreshing, rejuvenating aesthetic in any home. We're loving the deep aqua tones of this Dulux Teal Tension emulsion paint.
You can achieve this perfectly paired aesthetic by painting a feature wall and any radiators in the room with teal paint, then refreshing any other walls with a bright white paint. Finish the look by adding patterned teal cushions and on-trend black ceiling lights.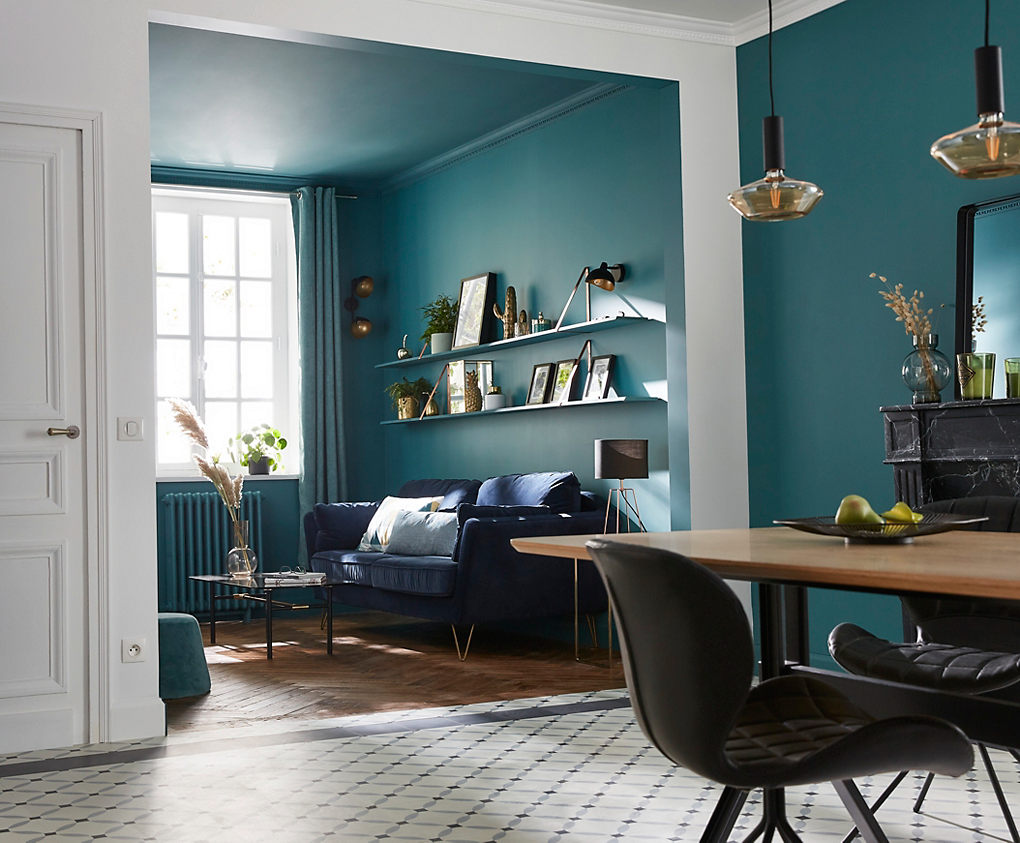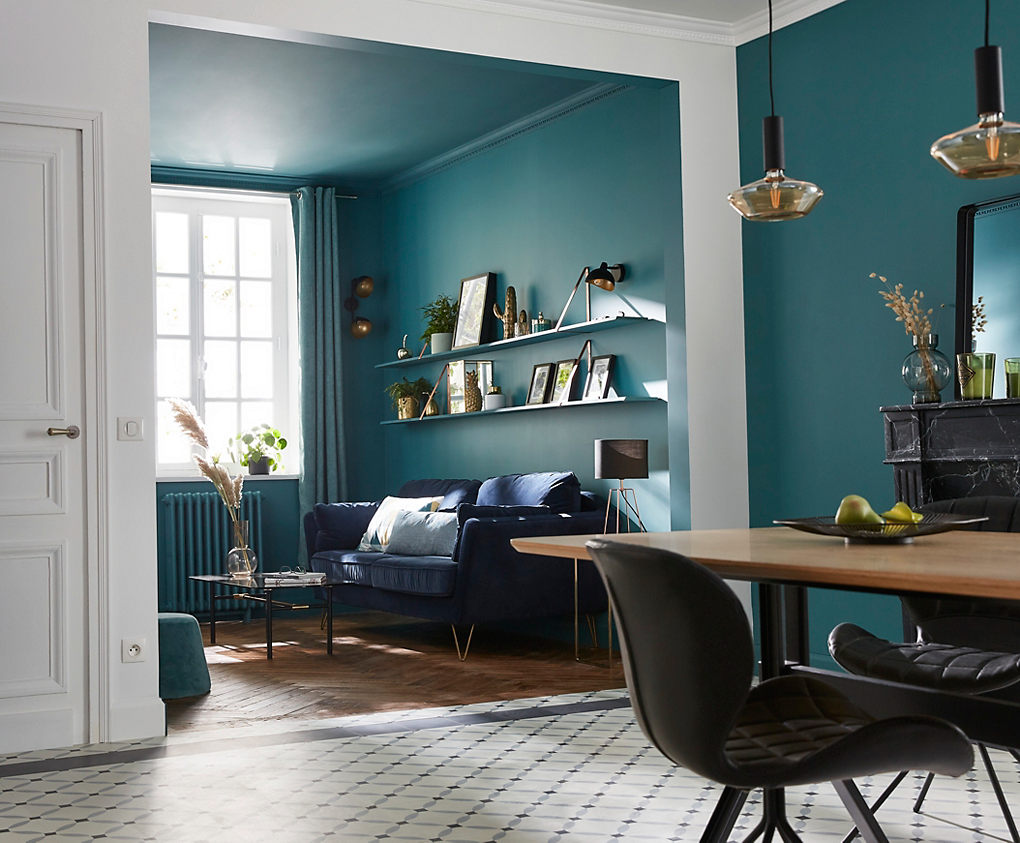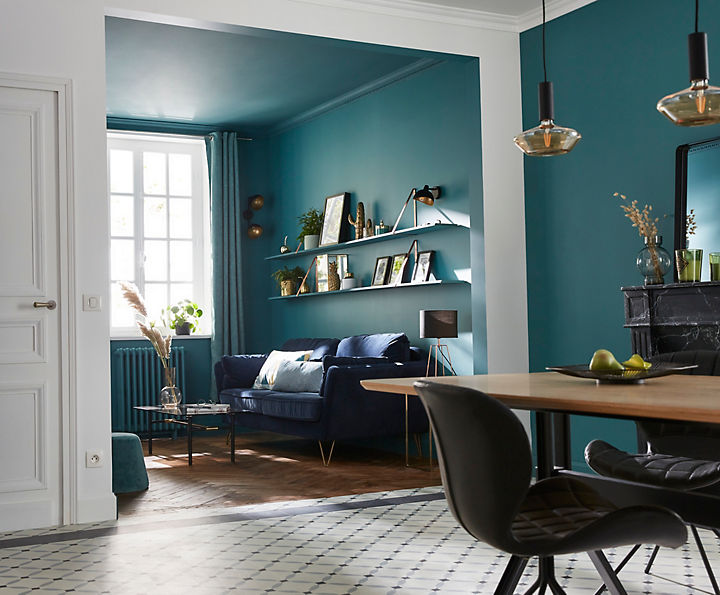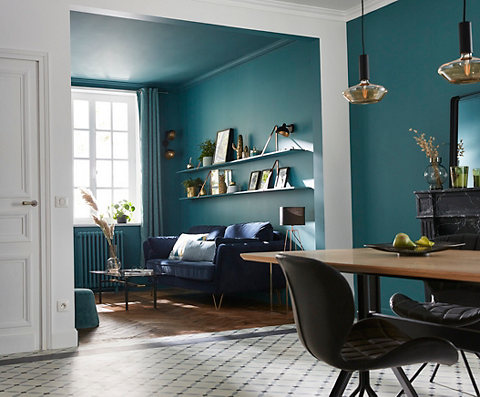 6. Create a calming oasis with green wallpaper
From pale minty greens to darker juniper shades, green wallpaper is the perfect choice for adding a slice of nature into your living room. Pair a tropical print wallpaper with a selection of houseplants to instantly create a truly calming oasis in your home.
If your home has an understated minimalist style, we recommend opting for an elegant plain green wallpaper. Alternatively, if you want to inject some fun and character into your living room, choose a funky green geometric pattern. The opportunities are endless when it comes to wallpaper!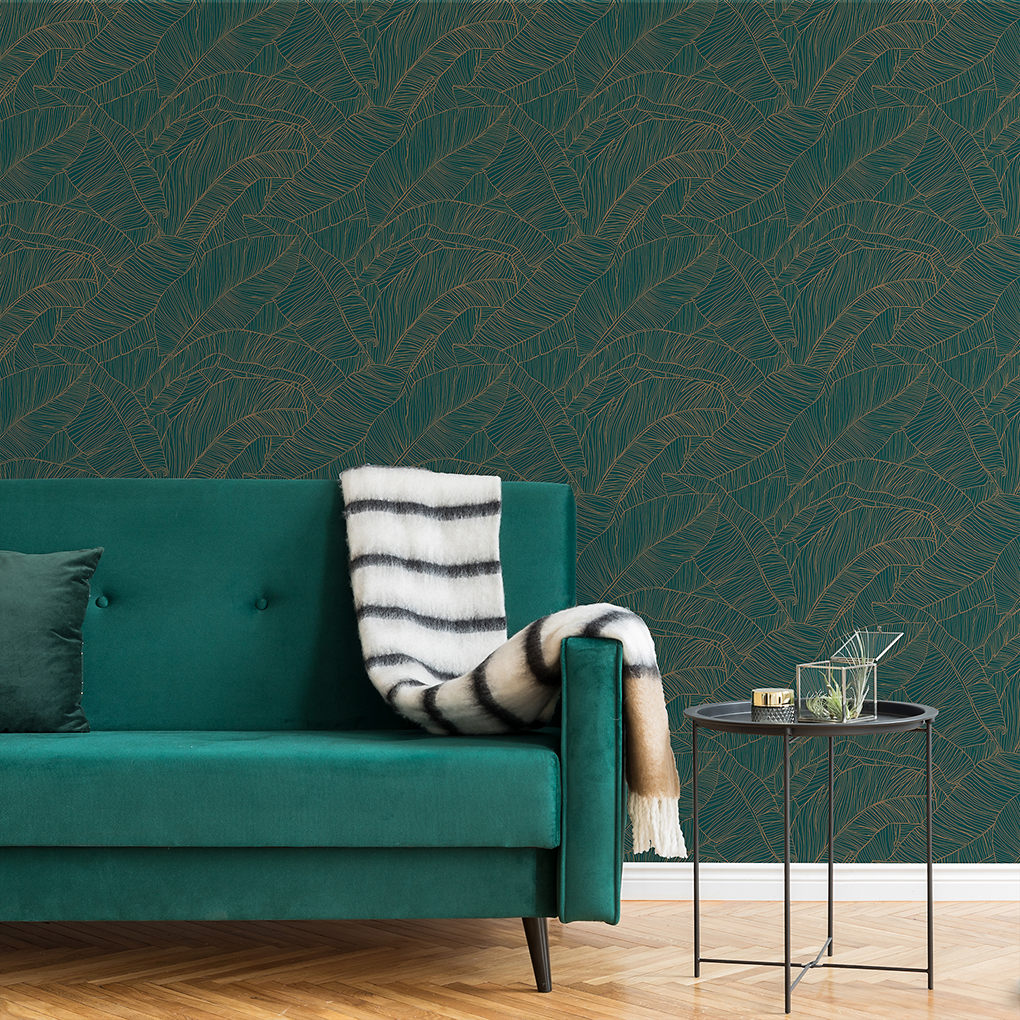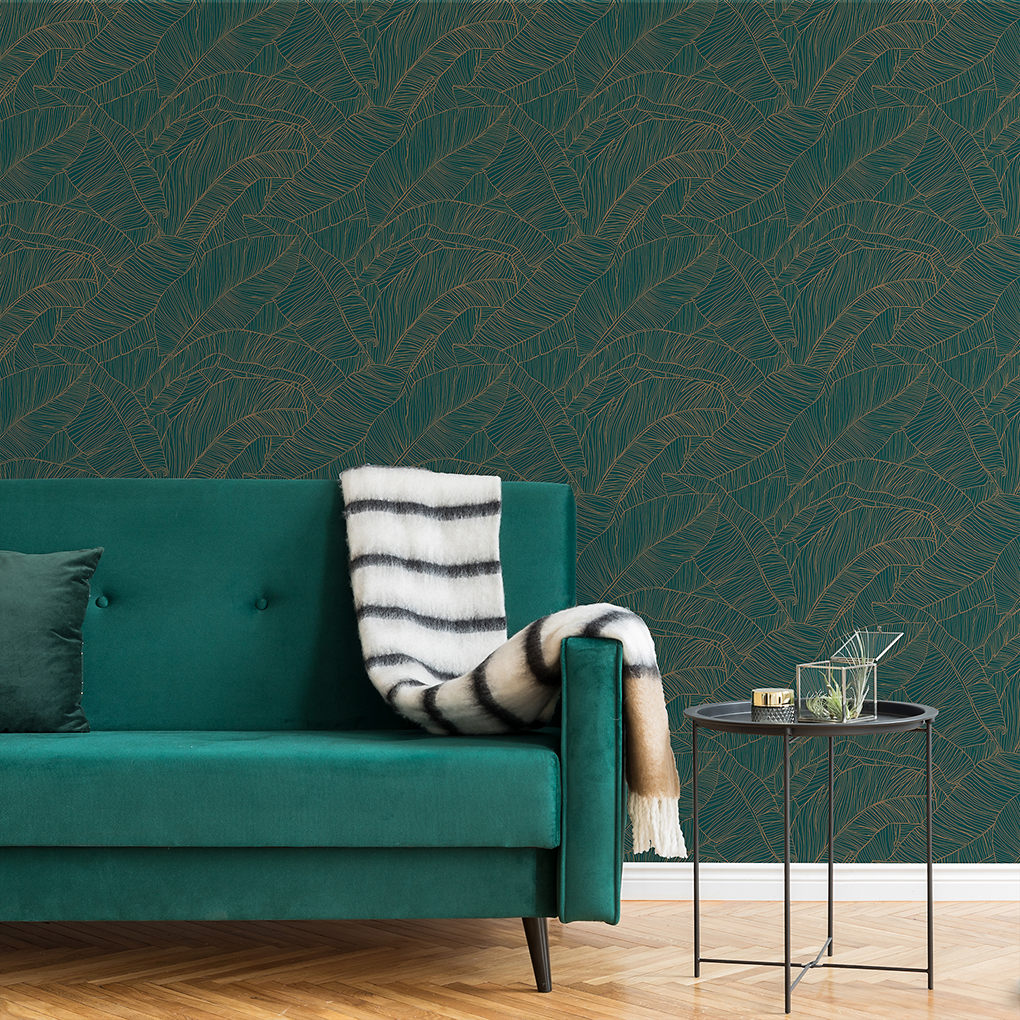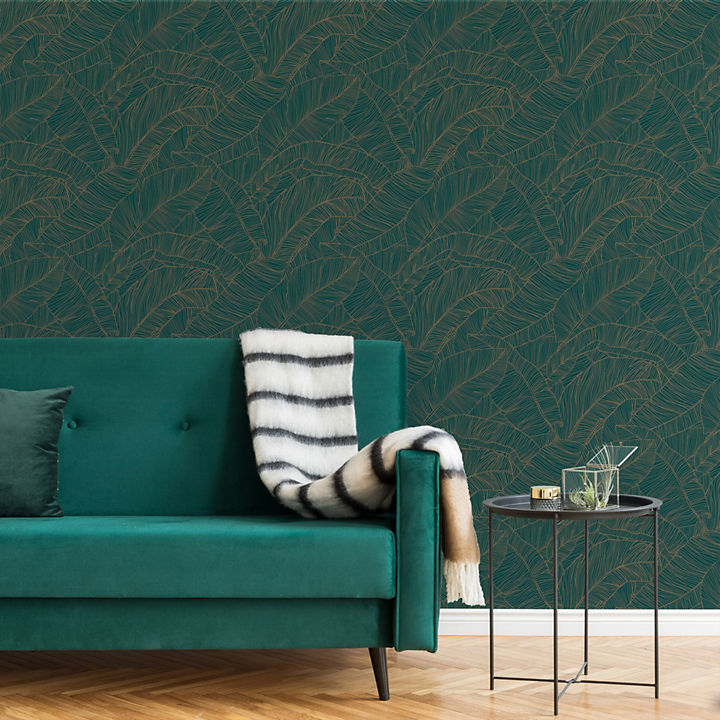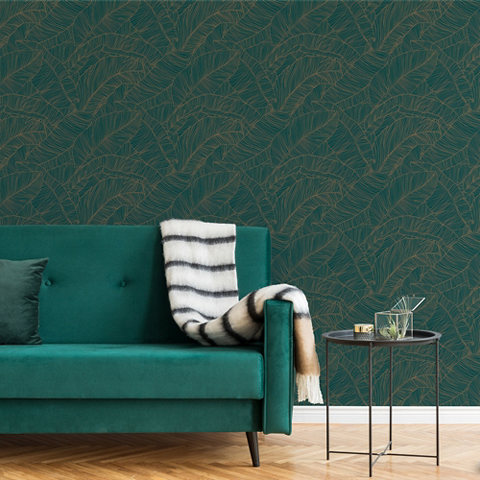 Leave your guests green with envy with these green living room ideas
7. Sage green everything
Bring the outdoors in with sage green walls. This soft, earthy tone is a timeless choice in interior decor due to its neutral hue that goes with almost anything. Both soothing and subdued, sage green pairs perfectly with other calming neutrals such as ivory, beige, and tan.
Sage green walls? Check. All that's left to complete your biophilic-inspired space is a few houseplants, natural rattan furniture, some tropical wall art, and fresh scented candles. You'll feel like you're immersed in nature in no time.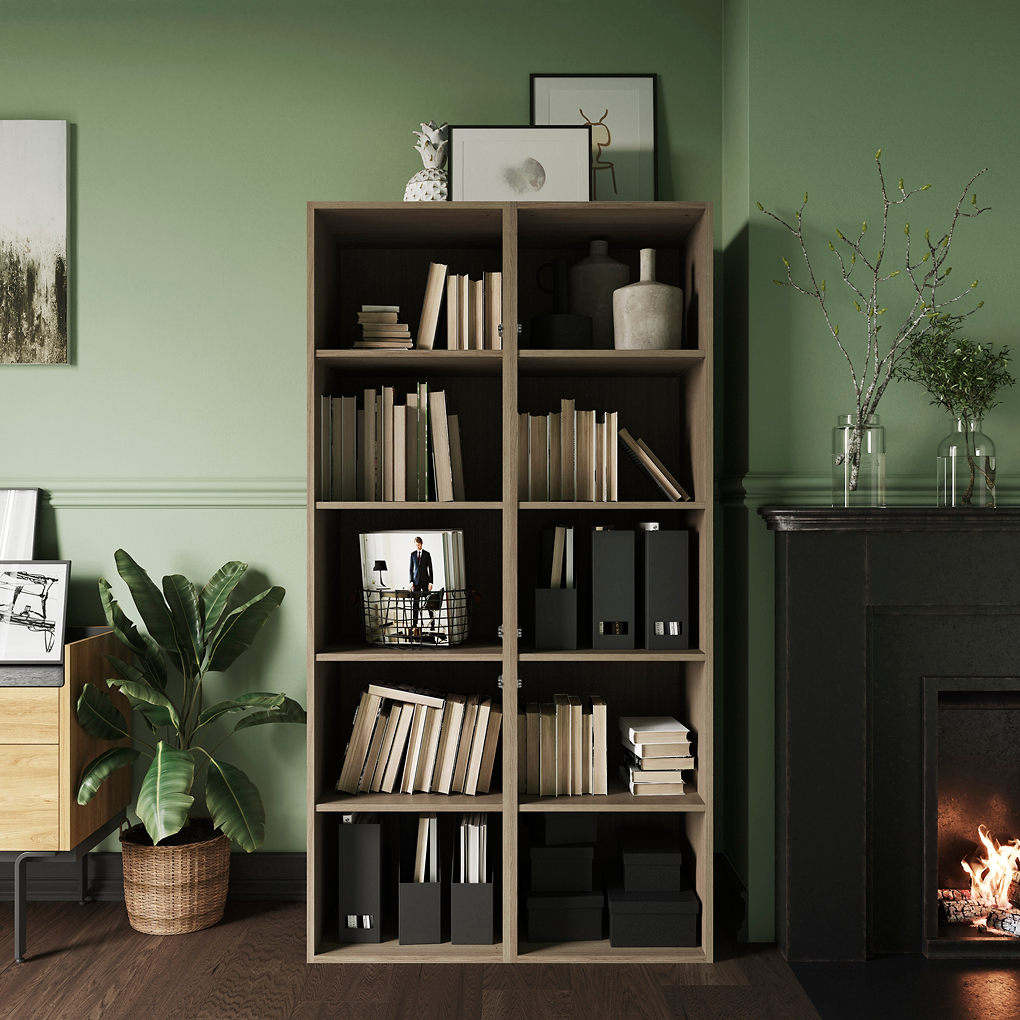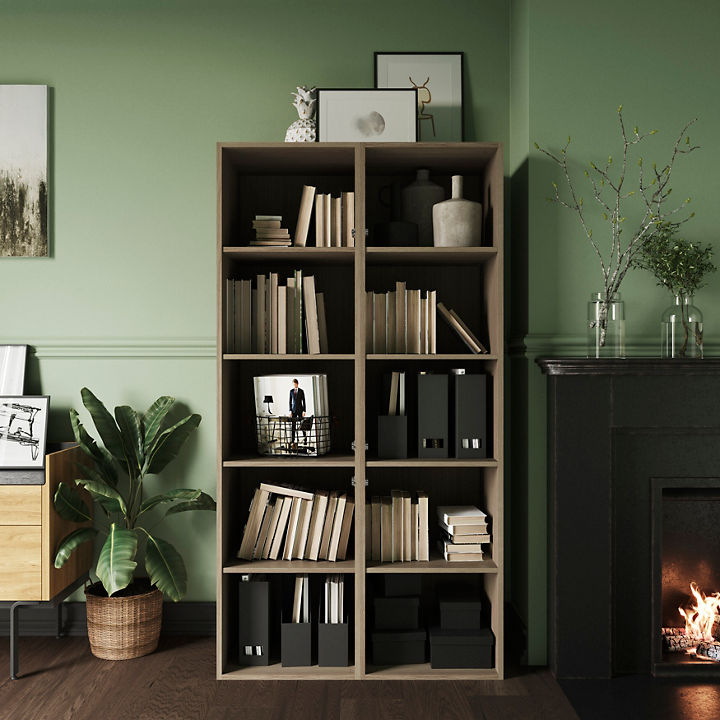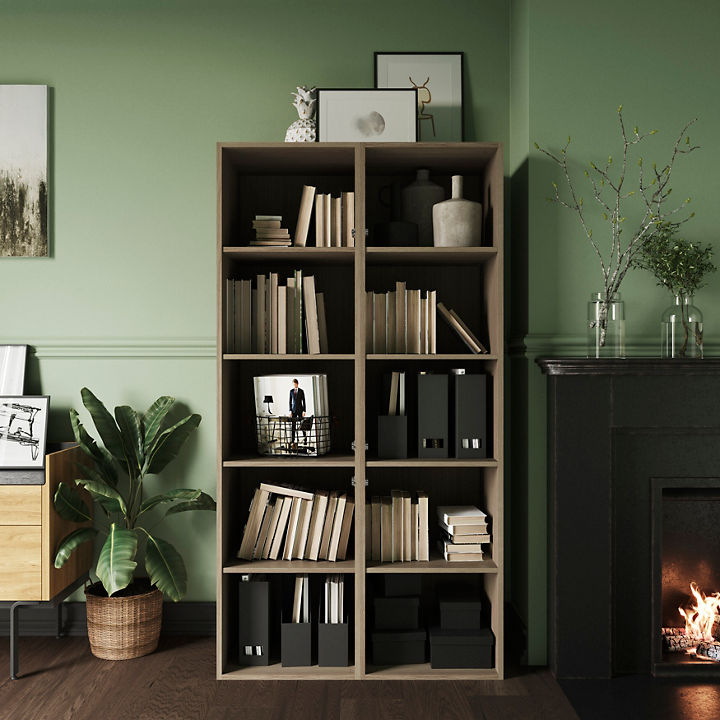 8. Green wall panelling ideas
Shaker style green wall panelling is one of the most popular wall panelling styles – and we can see why. Shaker style wall panelling offers a period aesthetic whilst the gorgeous deep green tone adds a contemporary touch. 
Thinking of trying some DIY wall panelling? We've got all you need to know on how to panel your living room walls, the tools you'll need, plus some styling tips in our wall panelling guide. Alternatively, you can opt for chic panel effect wallpaper, such as the Superfresco Khaki Panel Effect Wallpaper.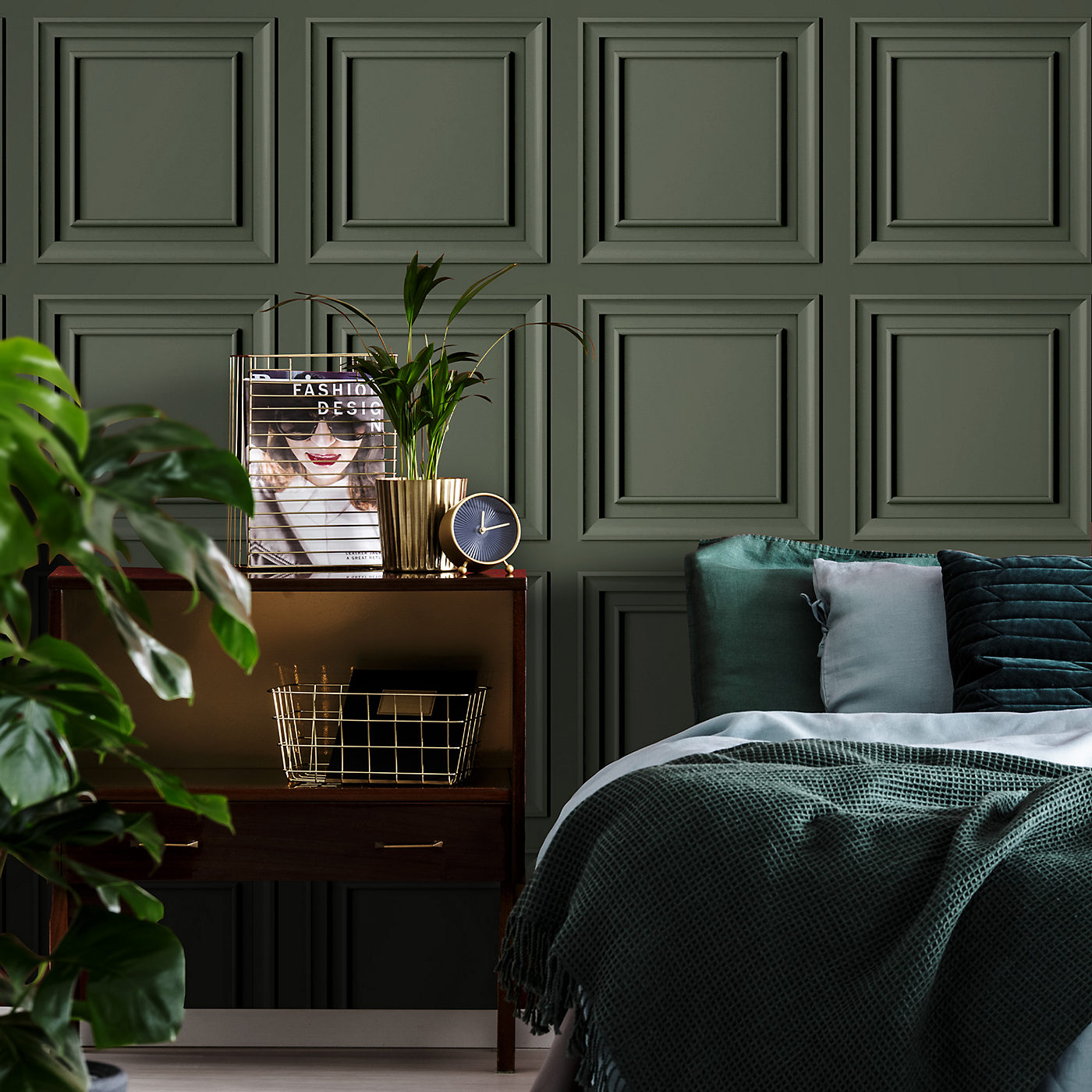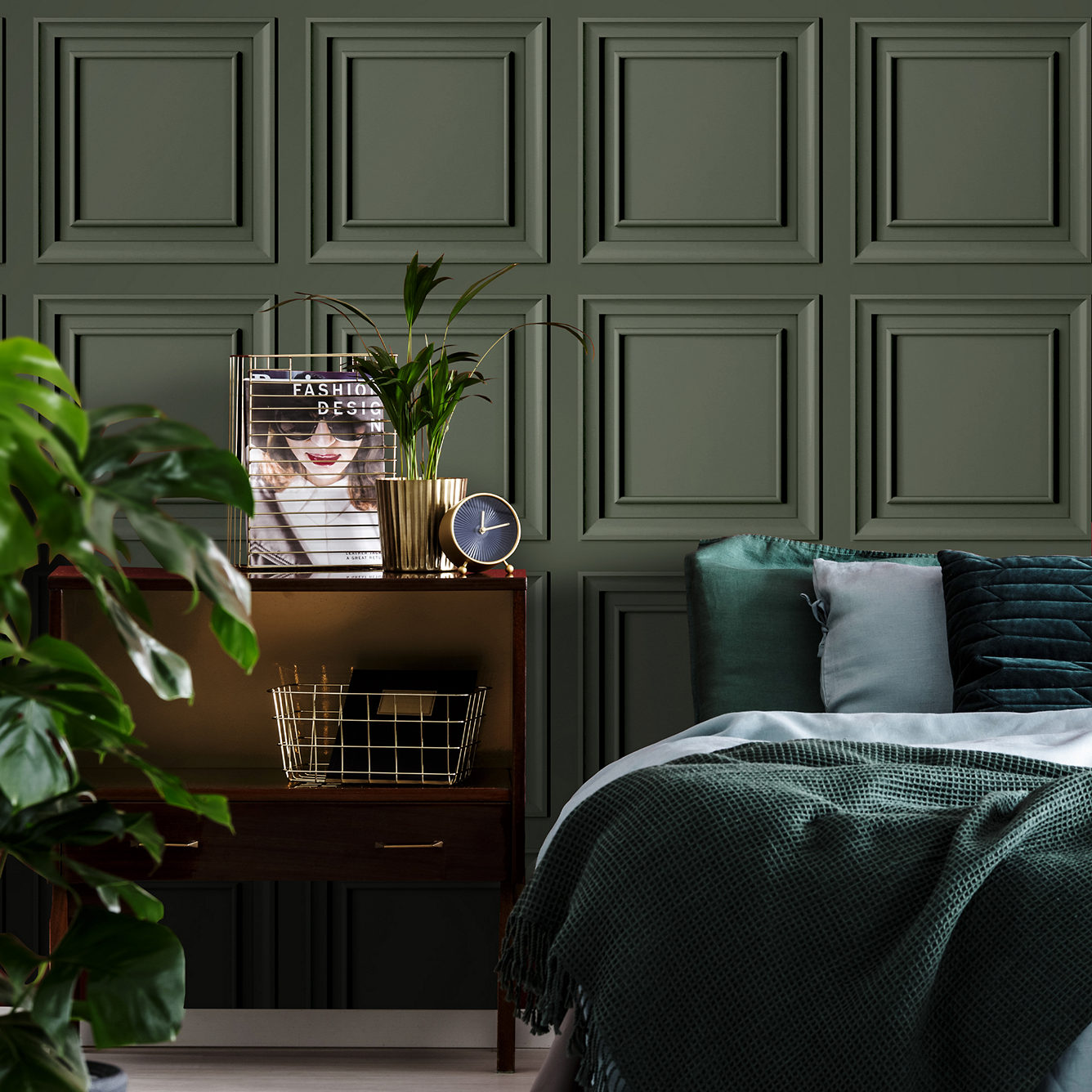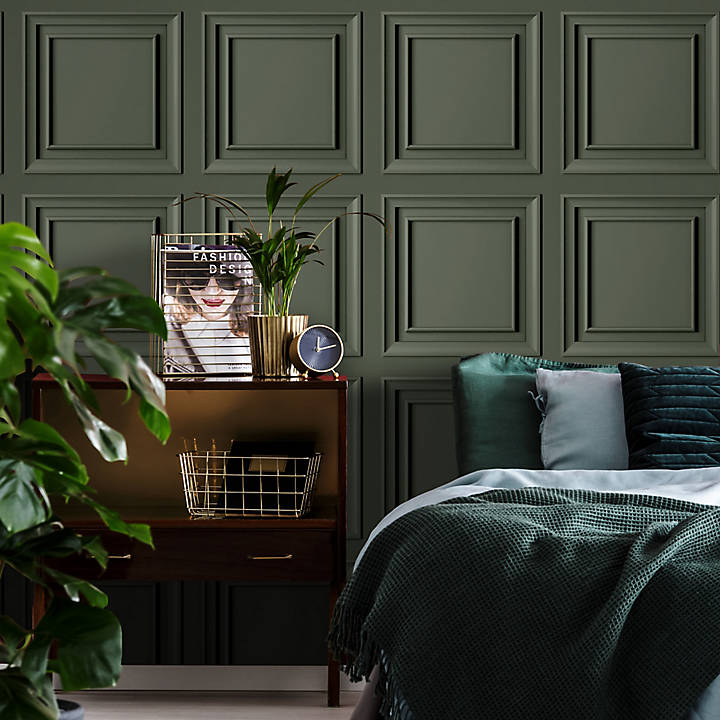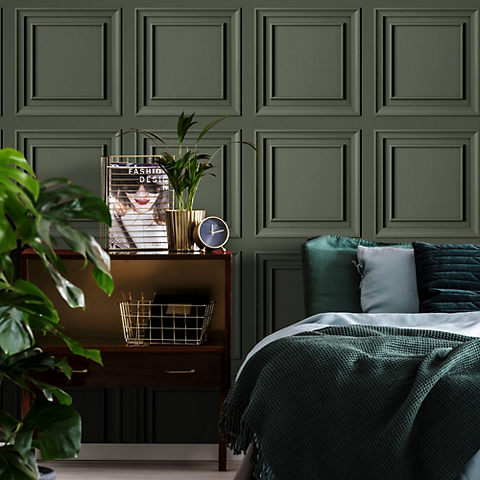 It's time to go green
Olive? Emerald? Pistachio? Seafoam? Whatever your preferred shade of green, we've got you covered. Check out our interior emulsion paints and matching home accessories to get your gorgeous green living room makeover started today. Your guests will be green with envy in no time…