How to hang outdoor Christmas lights
Get creative with festive lighting and outdoor Christmas decorations
Hanging your Christmas lights – you either love it or hate it. If you're unprepared it can be a time-consuming and tricky task, and won't show off your decorations at their best.
Fortunately, we can help to make decorating your home and garden much less stressful and much more rewarding. Whether you're aiming for simple and subtle or big and bold, we can point you in the right direction to make the most of your outdoor Christmas lights and decorations.
We'll guide you through the best way to hang fairy lights outside your home, to help make decorating your home a festive and hassle-free experience this Christmas.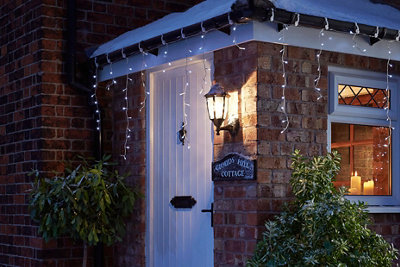 Articles