Keep your hedge neat and tidy in six simple steps
Hedges are the most natural and wildlife-friendly way to define the shape and boundaries of your garden. They can also be used to make decorative statements in your outdoor space.
While most hedges aren't especially high maintenance, they do require a trim every now and then to prevent them losing their shape or casting unwanted shade. Light trimming can also help your hedge maintain dense, healthy growth. We'll take you through how to take care of your hedges as well create and maintain your topiary.
Before you get going, read our buyer's guide to make sure you've got the right tools for the job at hand.
Buyer's guide to hedge trimmers
Buyer's guide to cutting and pruning tools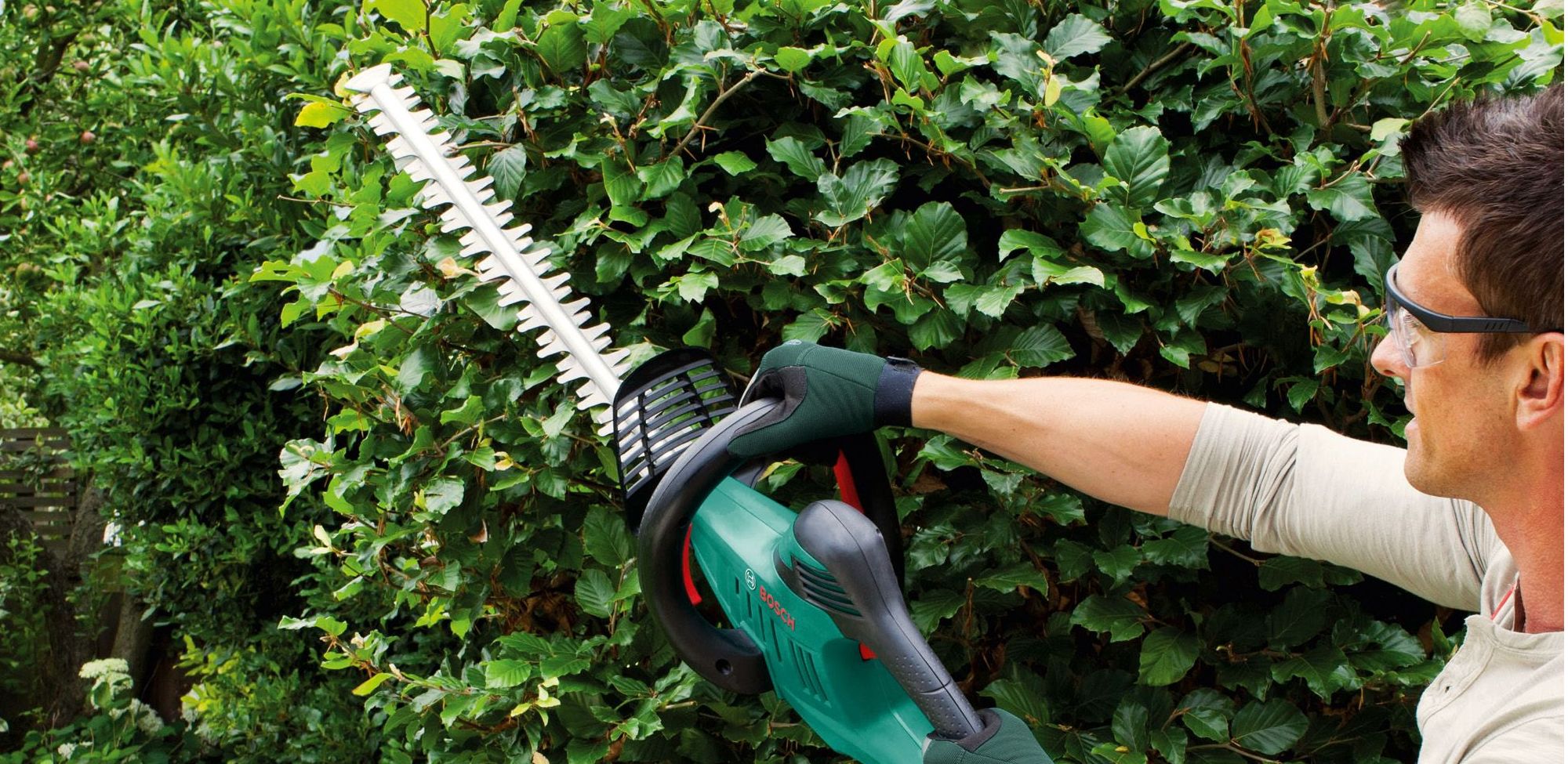 Safety first
Before you begin, check your hedge for wildlife such a birds (and bird nests). It's an offence under the Wildlife and Countryside Act 1981, Conservation (Natural Habitats) Regulations 1994 and Countryside Rights of Way Act 2000 to intentionally damage or destroy any bird's nest or bat roosts when they are in the process being built or used, so be sure to do a thorough sweep - if you do find anything, don't disturb or disrupt the area.
Make sure you're clear of any obstacles before you start and remove any debris from your hedge that could cause your electric hedge trimmer to jam.
Don't attempt to trim your hedge in wet conditions – especially if using an electric hedge trimmer.
Ensure that you're wearing suitable clothing and footwear. Don't wear clothing that is too loose and baggy as it may get in your way, and nothing too tight and restrictive that could limit your movement. Footwear should have non-slip soles and, if using a powered trimmer, always wear heavy gloves and face protection.
Consider creating a safety area to alert and prevent others from coming too close to you when trimming – especially if children and pets are nearby.
If you need to use a ladder or work platform, make sure it's safely set up and that there's someone there to hold it steady. Never reach further than arm's length - always move the ladder into a better position.
Check that you have sufficient cable length to reach where you want to trim, and if you don't, attach an extension lead - opt for one with a residual current device (RCD) that will cut the power in the event of the cable being damaged.
When operating the hedge trimmer, don't lift it higher than your own shoulder.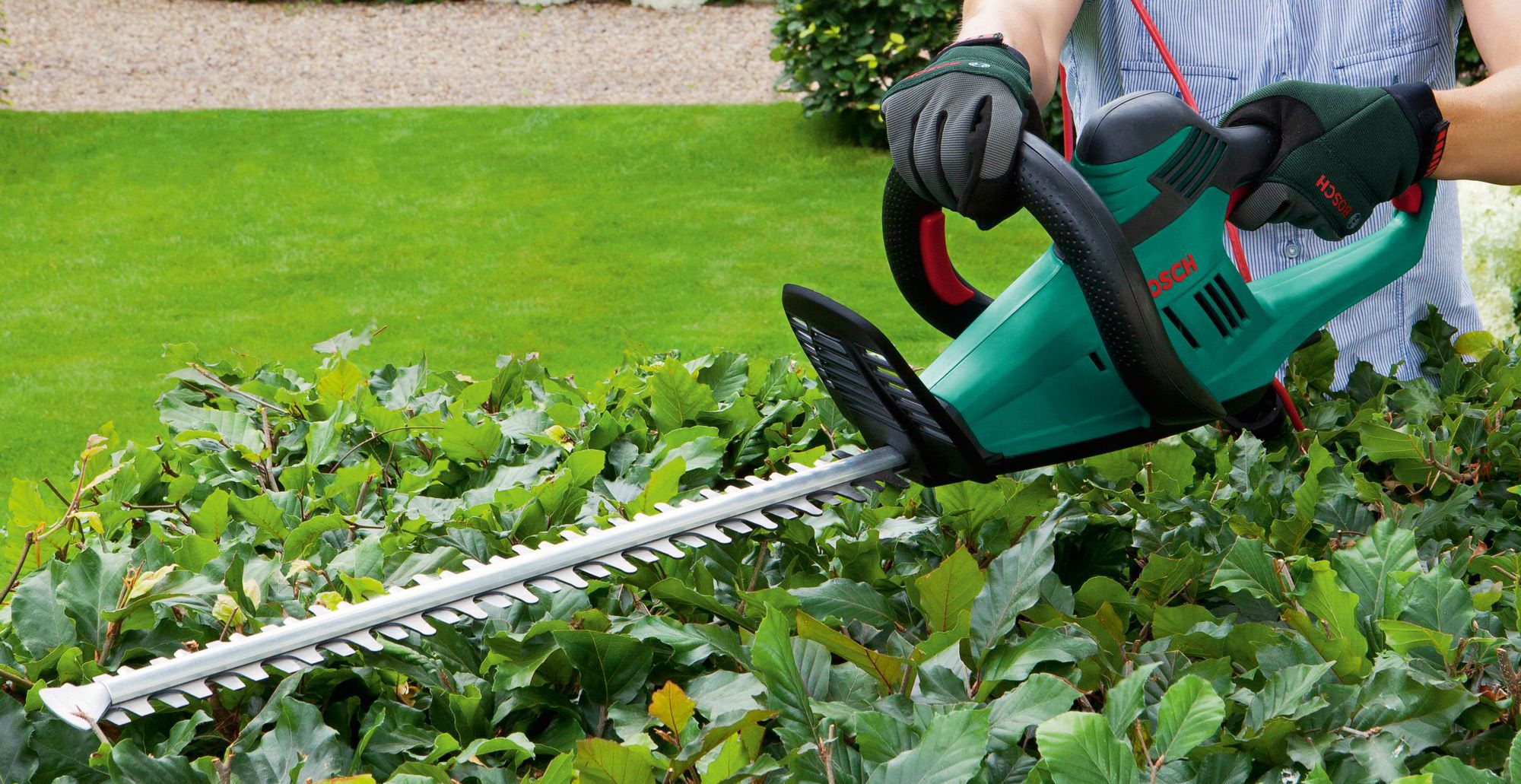 How to trim a hedge
Get the heavy trimming out of the way in winter or spring but, if you think they need it, you can tidy up any hedges in autumn.
You might need
Tools
Protective kit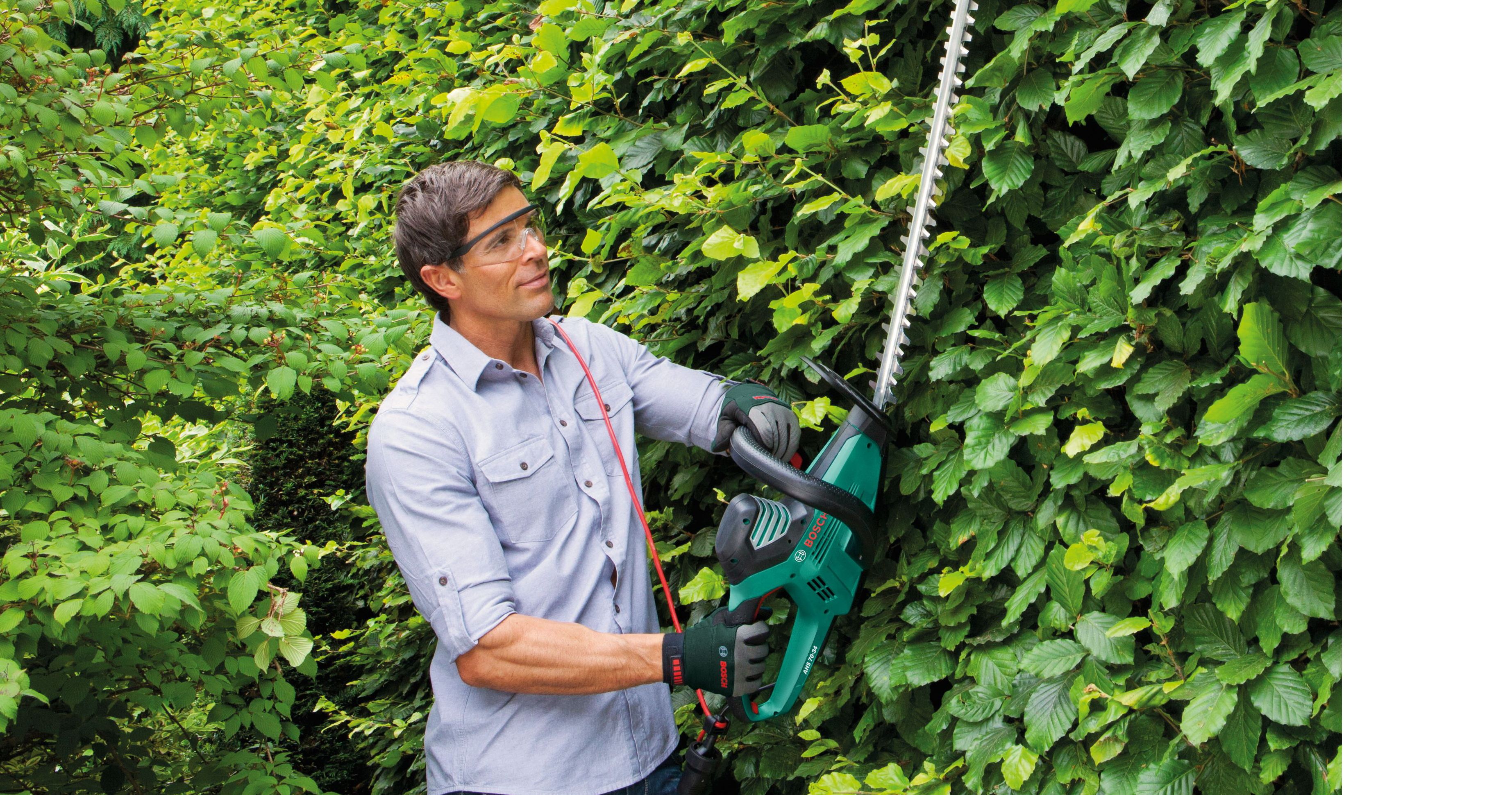 Step 1
Lay a tarpaulin on the ground where you're working. Not only will it catch most of the cuttings, it'll also allow you to clear up quickly and easily as you can just gather up the material with all the debris inside. Then any remaining trimmings can be swept up or raked away.
Ensure that the tarpaulin is laid flat and any potential trip-hazards are smoothed down.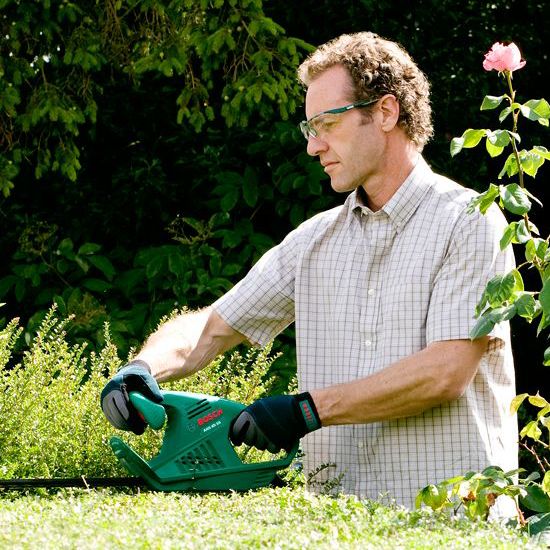 Step 2
If using a corded hedge trimmer, make sure that the cord is behind and well away from you and always hold the trimmer with both hands.



Step 3
Start the trimmer and use it by sweeping the blade in a wide circular motion, bottom to top – this will mean that the cuttings will fall away easily and you'll be able to see where you're cutting next.
In most cases, hedges should be cut at a slight angle, wider at the bottom than the top, so that light can reach the leaves at the bottom.
Avoid cutting too far back, or else the hedge could struggle to grow back.
Step 4
Keep the blade as parallel as possible to the edge of the hedge for a neat straight finish. The same principle applies if using hand shears.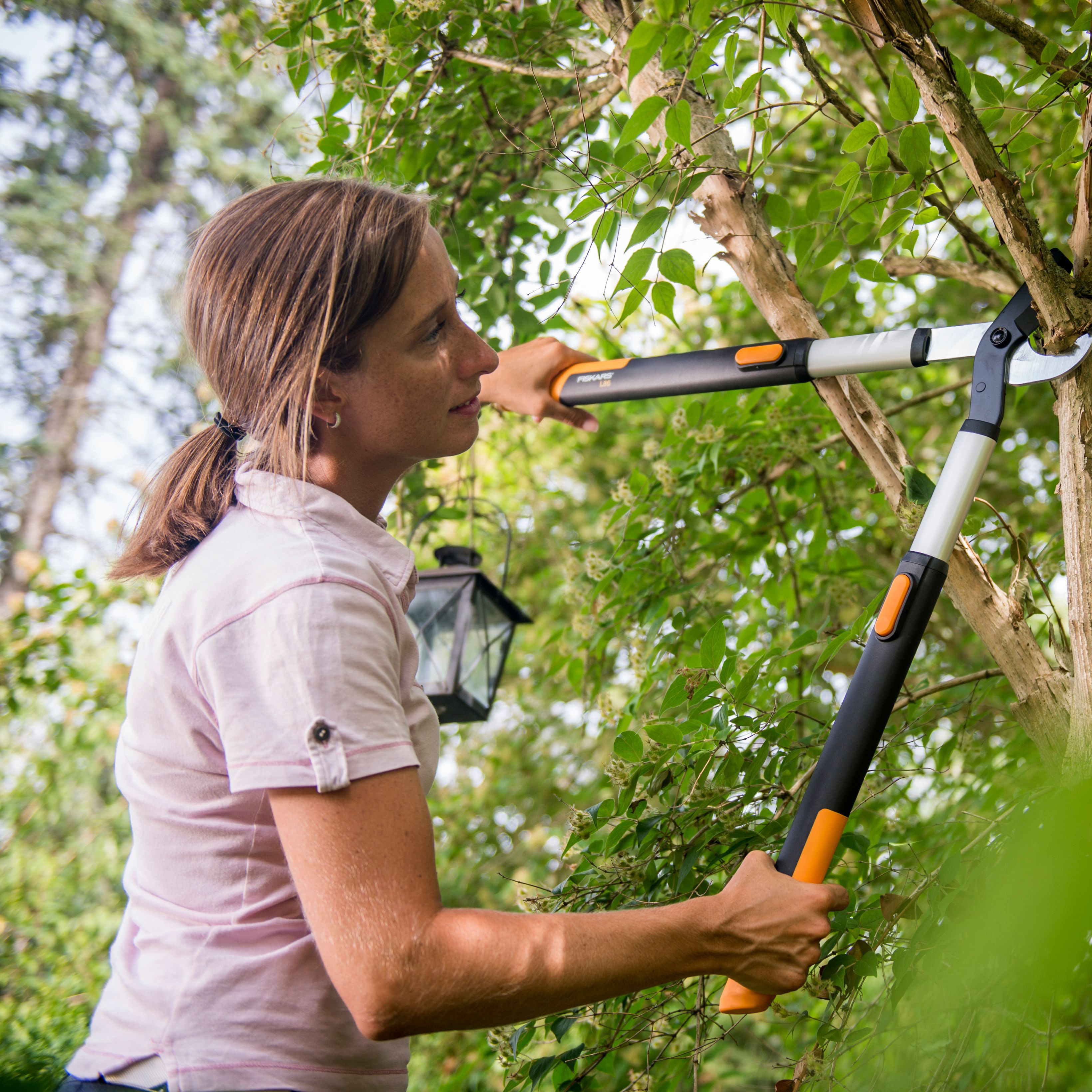 Step 5
If your garden has a more informal look, cut back any unwieldy or damaged branches with loppers.
Step 6
Once completed, tidy up quickly and easily by gathering up the tarpaulin with all the debris inside. Sweep or rake any remaining trimmings.
Empty the clippings into a green waste bin or use a garden shredder to help break them down for mulch or composting.
Articles