Styling Greige paint in your home
If you haven't heard of Greige - where have you been? The colour has taken the interior world by storm with #greigepaint racking up 2.5 million views on TikTok (and counting). This latest paint colour trend shows no signs of going anywhere soon, so if you fancy incorporating the colour into your home or already have and you're not sure how to complement it, our expert guide to greige has got you covered.
What colour is greige?
So, what is greige? Greige is a colour that's a mix of grey and beige (if you haven't already guessed). Often described as 'the perfect neutral', greige combines the coolness of grey and the warmth of beige to match any colour palette you choose as an accent in your home. This means you can easily paint your walls greige without worrying about the colour clashing with existing furnishings or decor.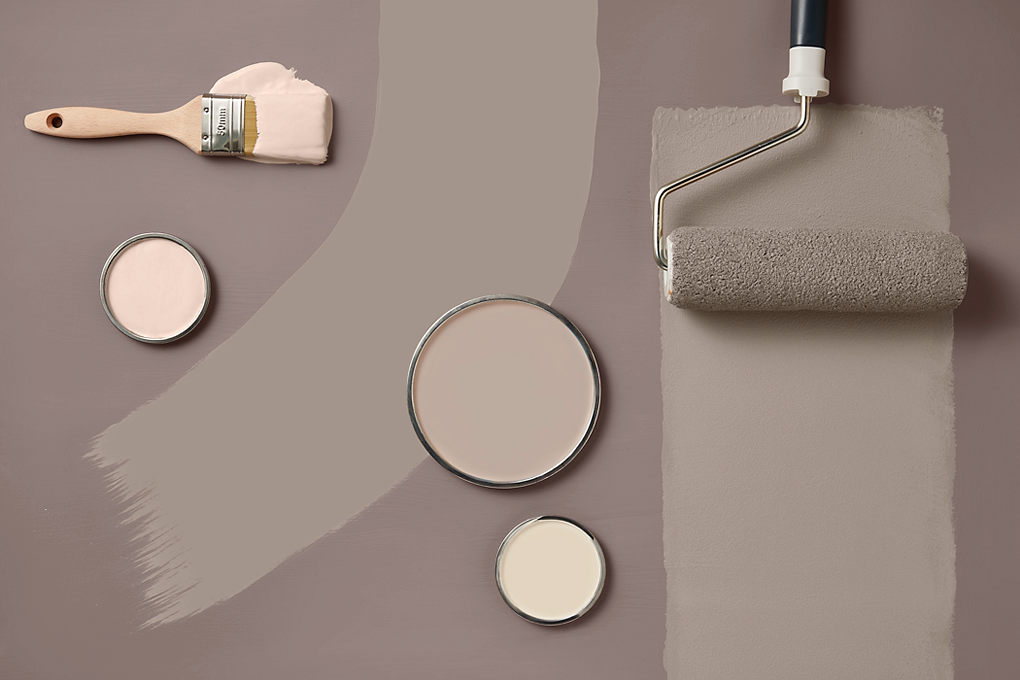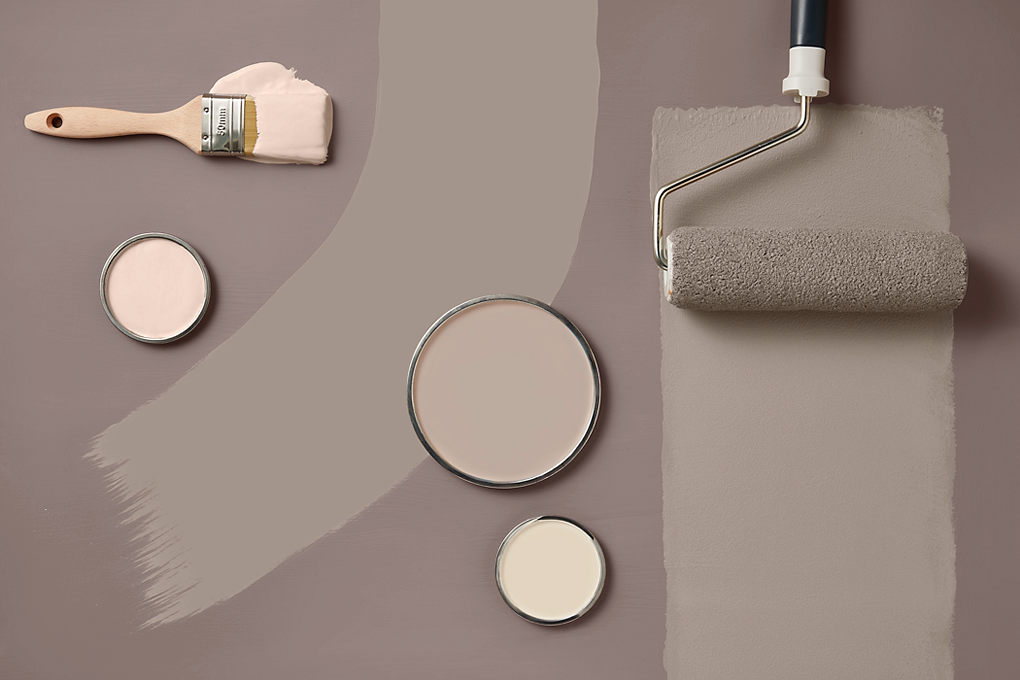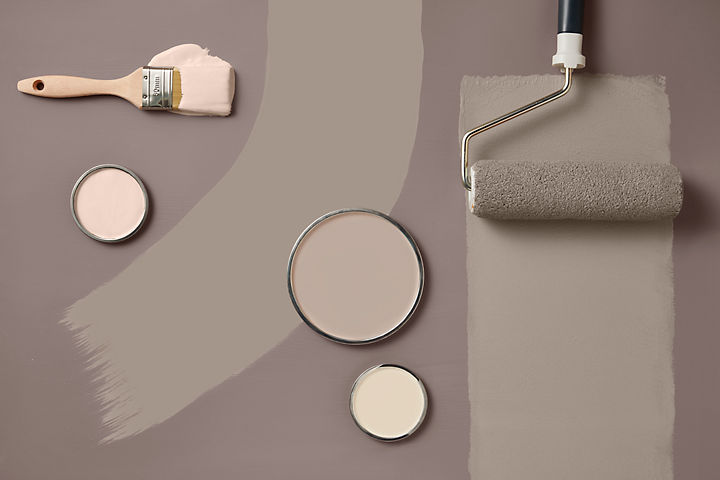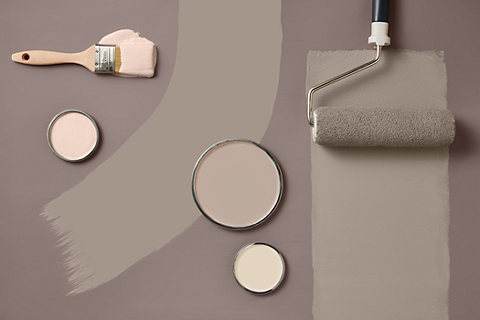 Types of greige and selecting the right greige shade
Essentially, the mixing of the two colours creates a warm grey or cool beige, producing a timeless neutral colour that can be paired with pretty much anything. With a variety of greige paint to choose from, you can opt for more grey or more beige depending on your preference. Typically the more grey, the cooler the colour palette will be, compared to more beige being warmer.
What colours does greige go with?
Greige is a great neutral base for pops of colour and accents in your furnishings and decor as it sits nicely in the middle of cool and warm. Here are some accent colours you could opt for that will complement each shade of greige:
Warm greige - reds, yellows and oranges are warm colours that will complement a warm greige. From mustard accents to splashes of red, depending on how bold you want to be, any colour with warm undertones will go nicely.
Cool greige - blues, greens and purples with cool undertones are a perfect match for cool greige. You can go as bright or as muted as you prefer, from pastel blues to bright emerald green.
Neutral greige - neutral (hence the name) will quite simply go with any colour, you can opt for bright cool tones or bold warm accents in your decor, or any other muted neutral colours will complement well for those who prefer a simpler aesthetic.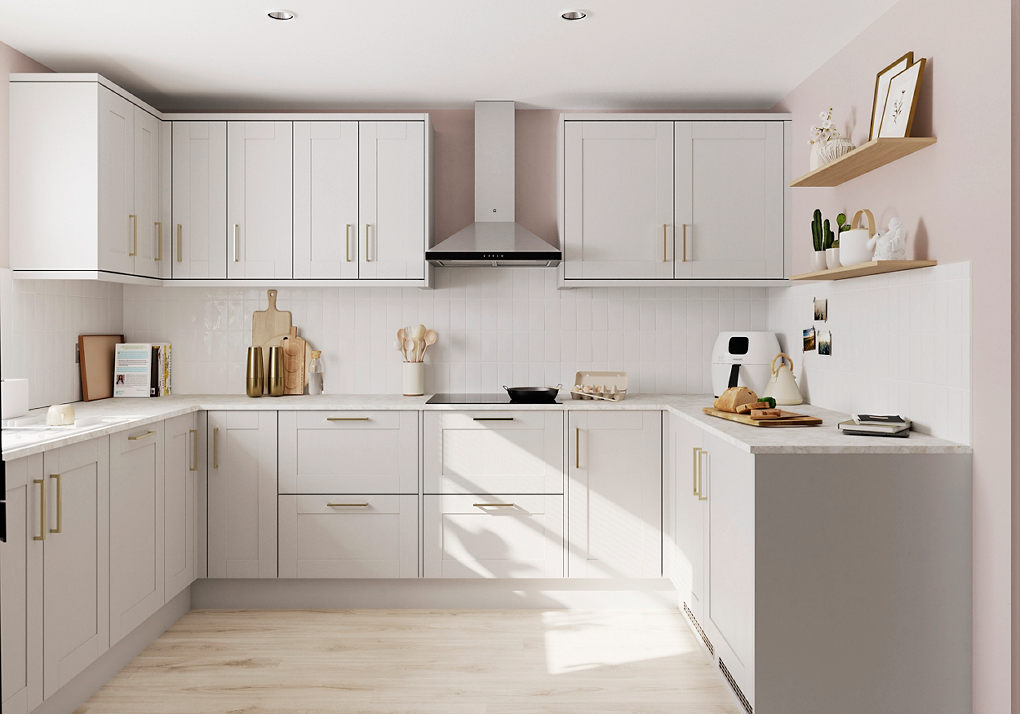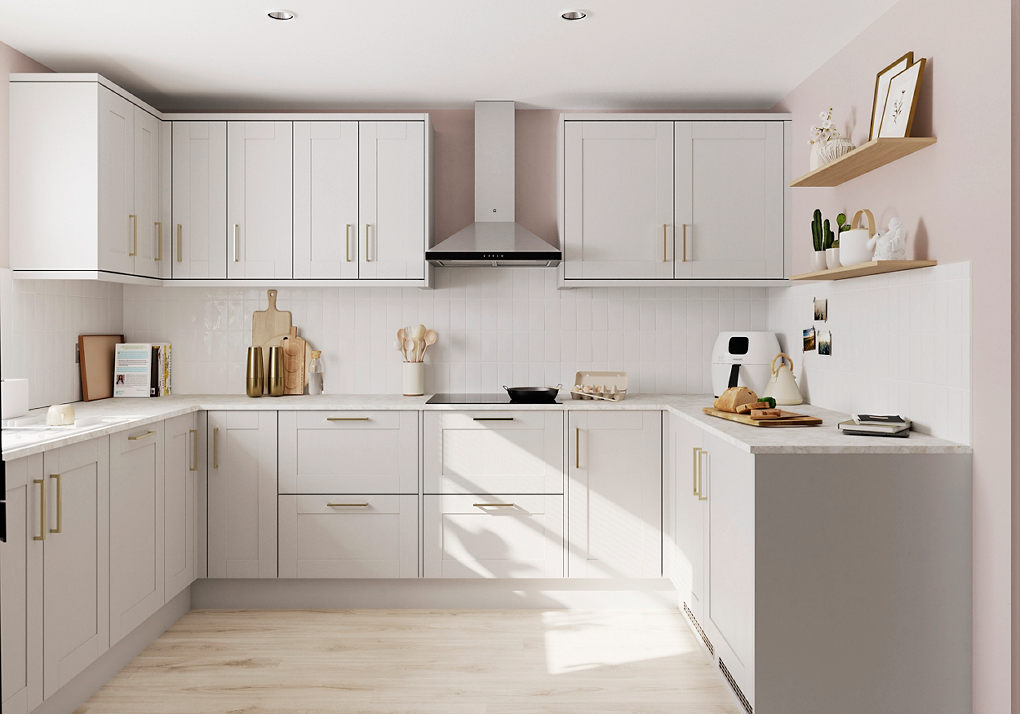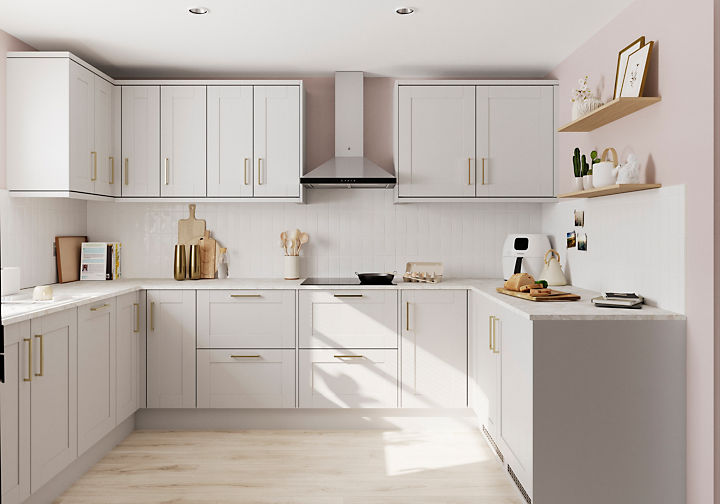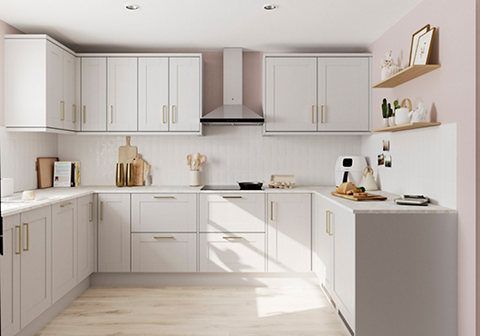 Using greige in different rooms
Greige is a versatile neutral backdrop that can be effortlessly used in any room of the home to enhance your decor or furnishings. Greige can be painted on pretty much anything from walls, and ceilings to skirting boards and doors. Here are some suggestions of how you can incorporate greige in various areas of your home, such as the living room, bedroom, or kitchen.
Kitchen - from using greige paint on the walls or opting for greige cabinets and worktops, you can add greige to your kitchen with ease. If you prefer a calm, simple space for cooking add other soft neutral colours for depth or if you want a kitchen space that stands out add an accent colour using the list above.
Bedroom - arguably the most personal room in the home, having greige bedroom walls is a great blank canvas to start personalising to your tastes. As greige is typically a warmer colour this is the perfect choice to start creating a cosy sleeping space.
Living Room - a greige living room is perfect for those with both neutral or coloured furnishings. Whether your sofa is a cool grey or a deep green, you can rest assured that having greige walls will nicely tie everything together. Opt for a darker greige for added warmth, or cooler if you have a smaller space you want to appear bigger.
Discover our range of greige paint today and create a home that is sophisticated and timeless, the perfect blend between modern and traditional.