How to prepare a wall for painting
Preparation is key to a great finish when decorating
While it can be tempting to get painting as soon as possible when you want to decorate a room, it's worth taking the time to make sure your room and surfaces are best prepared before you begin. Getting the preparation right is crucial to achieving the perfect finish. It'll also help to keep things neater and cleaner, and reduce the need for additional coats of paint. No paint can completely cover dirty or uneven surfaces, so tackling this at the start of the project avoids the need for extra work later on.
In this guide we'll walk you through the most important steps to take, and show you how to;
Empty your room ready for decorating, and protect fixtures and fittings you aren't painting
Clean your walls to help paint adhere
Fill holes and cracks and smooth your walls for the best possible finish
Prime stained surfaces or those which have not been painted before
Once you've completed these tasks you should have a smooth, even surface ready to be painted.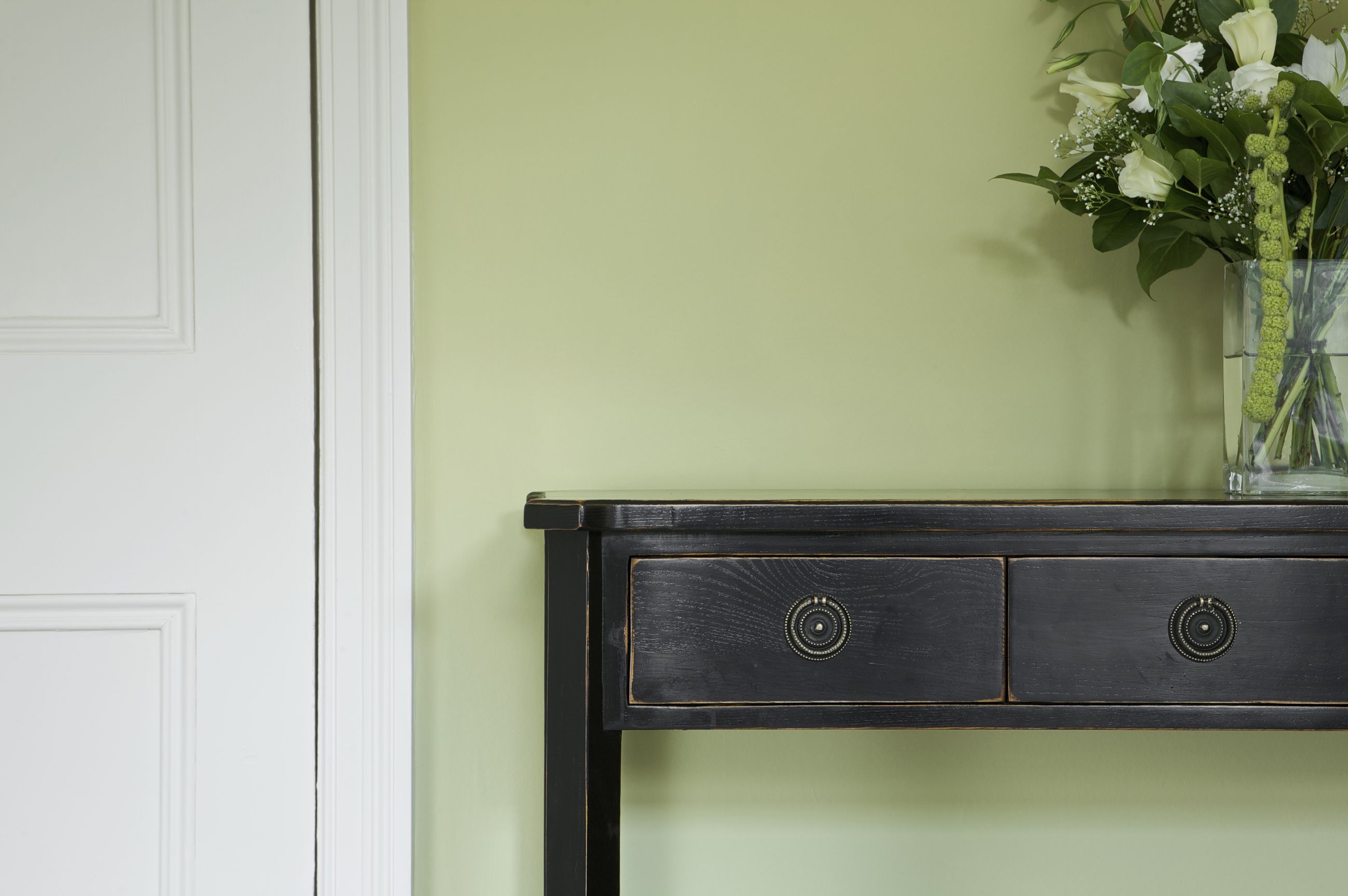 You will need
Materials
Tools
Safety kit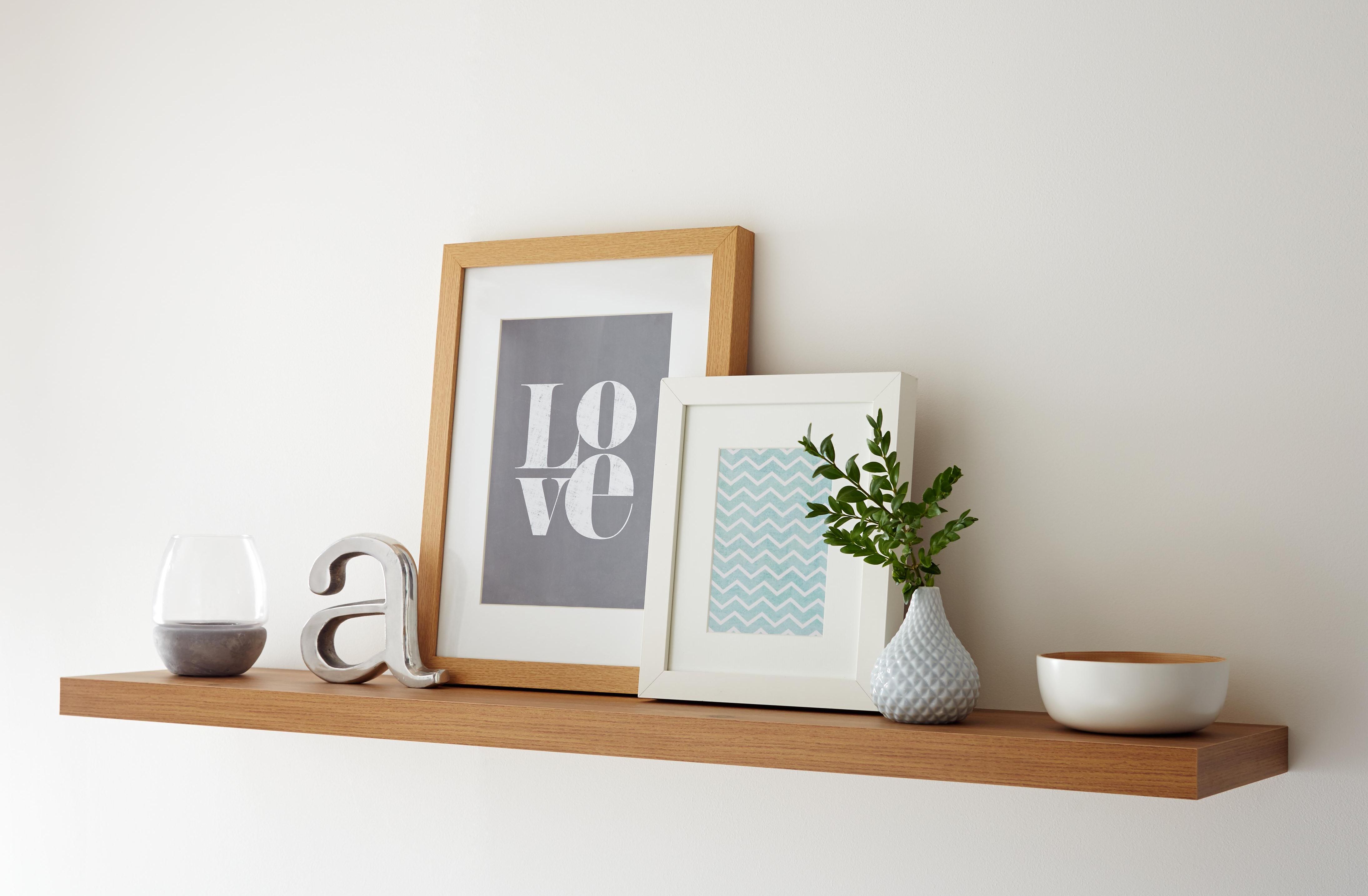 How to clear the room for decorating
Before you get started, remove as many pieces of furniture from the room and as much hardware as possible. This will make it easy for you to move around, and will help to avoid any damage from paint splatters.
Step 1

Move furniture out of the room, or into the centre of the room and cover with dust sheets.

Step 2

Take down any curtains and blinds in the room and store out of the way. If possible, remove any fittings from the wall including curtain poles, tracks or tiebacks.

Step 3

Remove any light shades that can safely be removed and store out of the room.

Step 4

Unscrew any hardware fixed to the wall where possible, such as shelf brackets and hooks.

Top tip: Don't lose any screws

When removing hardware from the wall, use masking tape to attach the screws to the item you've just removed. This will make it easy to the screws you'll need to reattach the item once the decorating is done.
How to clean walls ready for painting
Painted and wallpapered surfaces alike will need to be washed down before painting. The less dirt or grease on a surface, the better the final paint job will look. This step will also help to remove any scuffs, marks, grease, nicotine or wood-smoke stains and everyday finger marks that would otherwise require additional coats of paint to cover.
Step 1

Thoroughly dust the ceiling, walls, coving, skirting boards, door and window frames, and all remaining fixtures in the room. A long-handled dusting wand can help to make light work of this task as you'll be able to easily reach coving and corners without the need for a step ladder.

Step 2

Prepare a diluted solution of sugar soap in a bucket, following the instructions on the packaging.

Step 3

Using a large sponge, apply the sugar soap mixture to the wall and work into the surface. Sugar soap can irritate the skin, so make sure that rubber gloves are worn at all times when working with it. Leave the solution to work for a few minutes.

Step 4

Refill your bucket with clean water and wipe the surfaces clean using a sponge or cloth. Try not to drip water down the wall and onto the floor as you work.

Top tip: Treating distemper wall finishes

In older houses you still sometimes find distemper. This old-fashioned emulsion is often dusty or powdery to the touch, and will rub off as you wash the surface. Don't be tempted to paint or wallpaper over distemper, as neither will stick. Instead, wash and scrape off as much as possible using a filling knife, and then seal the surface once dry with a special stabilising solution such as Zinsser Peel Stop.
How to fill cracks and holes in plaster
If a wall is basically in good condition, but shows a few holes or hairline cracks, there are a range of fillers that can be used to produce a smooth surface ready for decorating. It's worth tackling these spots before you're ready to paint to give the filler time to thoroughly dry out.
Using a basecoat can be an efficient use of time if there are lots of small cracks in the surface of the wall. Basecoat can be applied to a wall in the same way as paint, and acts as a primer, stain sealer and flexible, hairline crack filler.
If an area of plaster is seriously damaged or has come away from the wall ('blown'), this will also need to be repaired. Our guide to repairing your house walls contains everything you need to know to fix to larger holes in plaster and plasterboard.
Step 1

Rake any loose plaster from the crack with the corner of a filling knife or scraper. Using a small paint brush, dampen the crack with water to encourage the filler to dry slowly. This helps to stop it shrinking and falling out of the crack.

Step 2

Load some filler onto a filling knife and draw it across the hole at right angles to the crack, firmly pressing it in until the filler is raised just above the surface of the wall.

Step 3

Leave to dry, then smooth with 80 grit sandpaper wrapped around a sanding block.
How to sand down walls
Sanding creates a smooth, even foundation that greatly enhances the final finish of paintwork. It gives a slight roughness – a 'key' – to the surface, and this helps the paint to stick.
Step 1

Take a fresh piece of 80 grit sandpaper and wrap it around a sanding block. Methodically work your way around the room gently sanding the surfaces. Use a circular motion, and try to cover all areas. Run your hand over the surface of the wall as you work to get a feel for how rough or smooth the plaster is and whether it matches the area around it. If you find any stubborn lumps and bumps you may want to tackle these more closely.

Step 2

Thoroughly dust and vacuum clean all surfaces in the room from ceiling to floor.

Top tip: Dealing with flaking paint

If you find areas where the old paint is flaking off the surface, take some time to understand the cause of the problem. It may indicate that the surface has previously been finished with an inappropriate paint, or that there might be a damp problem in the room.

Walls that feel cold or damp to touch or have speckles of black mould on the surface can indicate damp. This will need to be treated before you decorate the space. Read our guide to identifying, treating and repairing damage from damp for more advice.

Read How to identify, repair and protect against damp at home

If untreated damp isn't the cause, the flaking paint can be stripped off with a wide stripping knife, sanded with 80 grit sandpaper and washed with sugar soap to prepare the surface for fresh paint. It's then best to finish the surface with a specialist product designed to seal flaking surfaces. We recommend Zinsser Peel Stop.
How to make final preparations for painting
With your surfaces prepared, it's now time to take the final steps needed to make sure that your room is ready for painting.
Step 1

Lay dust sheets across as much of the floor as possible. If you're using heavyweight cotton dust sheets you can move these around the room as you work. Polythene dust sheets should be taped into place with masking tape.

Step 2

Cover any switches and sockets with masking tape to protect them from paint splatters. Use strips of wide masking tape to wrap around the fittings and act as a shield from the paint. If you're not painting woodwork such as skirting boards and door trims, mask off all these areas to protect them.

Apply masking tape in 1 metre (m) long sections at a time. Try to avoid twisting the tape as it comes off the roll. Ensure the edge is flush against the surface to be painted, and then press down along it with your finger to help achieve a good seal.

If you're applying more than one coat of paint, it's a good idea to remove and reapply any masking tape between coats. As the paint dries and joins to the tape, it can pull off the paint as the layers build. Remove the masking tape slowly at a 90 degree angle before the paint fully cures. If the new paint does begin to tear, gently score the edges using a retractable knife and straight edge.

Step 3

Loosen the canopy or trim piece of any ceiling lights without exposing the wires beneath, so you can paint under the fitting rather than around it. If necessary, wrap the fixture carefully with a plastic bag to protect it from paint.
How to prime freshly plastered and stained surfaces
If walls have been freshly plastered or are stained from nicotine, water or mould, apply a sealer or basecoat first. This extra step will help the paint to adhere to the surface and will minimise the total number of coats required. Basecoats, sometimes known as stain blockers. will help to reduce the likelihood that staining will seep through the top coats of paint over time, so that you won't need to redecorate in the near future.
For freshly plastered walls, choose a specialist plaster sealer.
For stained surfaces, opt for a multi-action basecoat.
Both plaster sealant and basecoat are applied in the same way as regular wall and ceiling (emulsion) paint. Read our guide to how to paint a wall or ceiling for step-by-step advice for applying this to your walls.
Read how to paint a wall and ceiling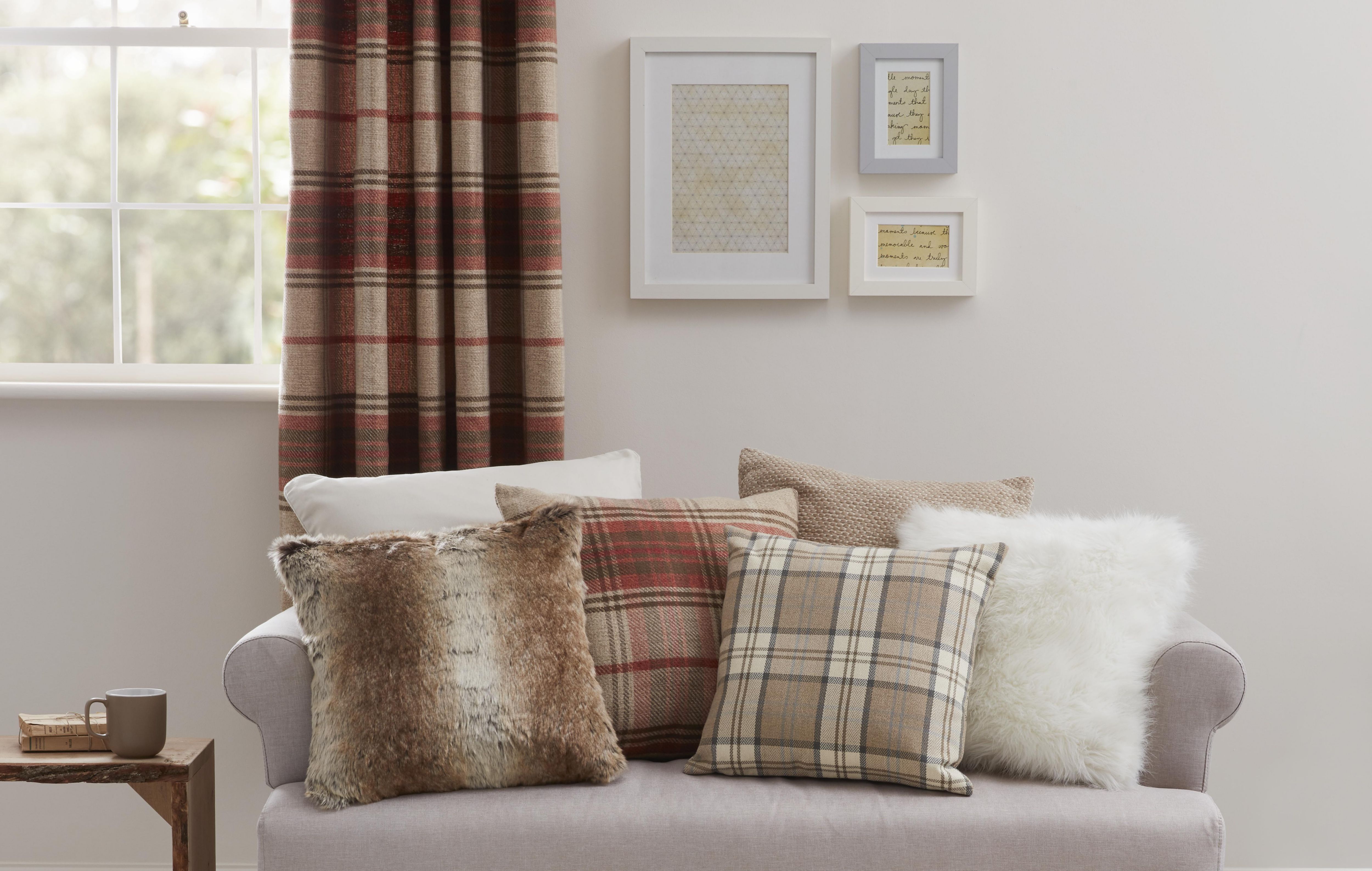 Your room is now clean and ready for decorating, with smooth surfaces that'll help to give the best possible finish when painted. You're ready to move on to painting, with either a brush and roller or a paint sprayer. Our guides will walk you through both of these options, so you can quickly refresh your room.
Read how to paint a wall and ceiling
Articles