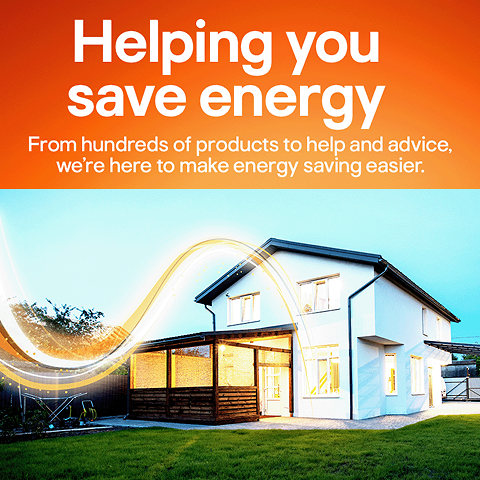 As we increasingly become more environmentally and cost-conscious, saving energy at home is more important than ever. There are everyday choices that can help reduce carbon emissions, lower household bills and make your home more energy efficient. From installing a water butt to insulating your loft, we have tips, advice and products to help you - and your home - be a little kinder to the planet. 

Ideas and advice to help you prevent energy loss







Ideas and advice to help you control your energy
Jess' energy saving tips
One of the quick and simple changes you can make at home to save energy is switching to LED light bulbs. Take a look at Jess' story on how she saved energy with B&Q.
Looking for more ways to save?
Check out these further offers and services below that can help you save...