At B&Q we are committed to reducing our impact on the planet.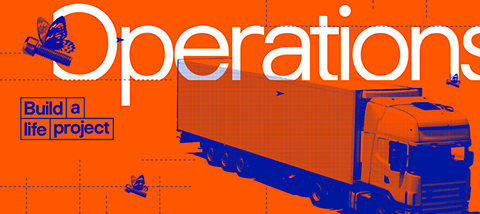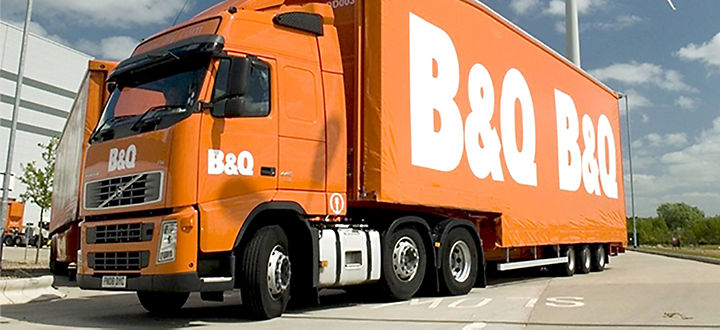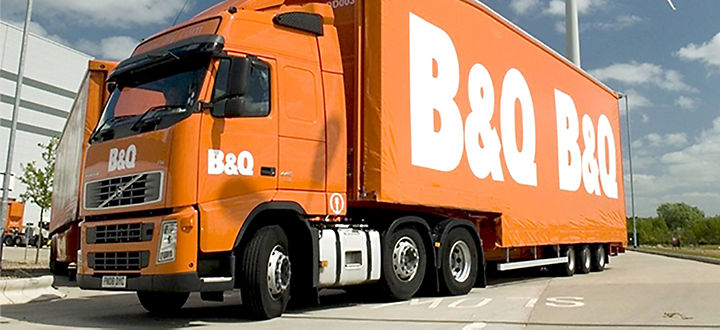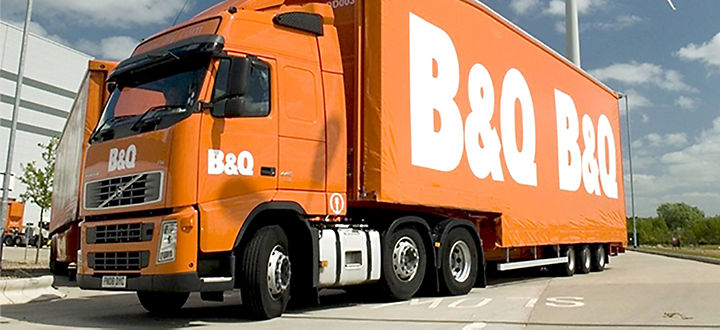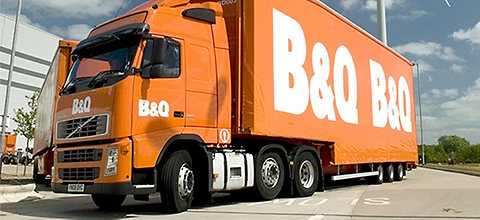 As part of our Build a Life Project, we're committed to reducing our impact on the planet which includes trialling a new fleet of over 100 liquid gas trucks. It's one of the largest fleets of its kind in the UK, and each truck can save up to five tonnes of carbon for every 100,000 miles* travelled. Because we know, as the second largest liquid gas fleet in the UK, every mile counts on the journey to building a better world.
We're also testing a new truck that could cut our vehicle carbon emissions by up to 95%. Powered by biogas, it can do nearly 20 times the distance of one diesel truck, and still emit less. So we can keep moving on our mission to building a better world.
We're committed to reducing our carbon footprint further by finding more efficient ways to operate. Other examples of how we're taking action within our transport and logistics network include:
Initiating a trial of 1 Heavy Goods Vehicle that runs on HVO or 'biogas'. Biogas emits 95% less CO2 compared to traditional diesel
Introducing double-decker trucks that carry 35% more volume, making our distribution more efficient
Introducing better journey planning, speed restrictions and driver training to cut journey emissions
Increasing the use of rail to move containers from port
Introducing (2011) the dual-location of products at distribution centres in the north and the south to help reduce distribution mileage
Introducing (2013) a new container reloading system, with stock backhauling to regional distribution centres, to help reduce distribution mileage (saving 217,000 miles in 2013)
All of these actions have helped us to reduce the diesel used across our fleet by 26% in 10 years
B&Q's distribution centres
B&Q sells over 40,000 products sourced from all over the world – and most will reach our stores and customers' homes via one of our distribution centres (DCs).
We have introduced solar panels to our distribution centres as part of a £50M investment in renewable energy by Kingfisher. This has helped us to increase our on-site renewable energy consumption by over 4.5m kWh in 10 years.
Our distribution centres also play an important role in increasing our recycling rates. Many waste items are now sent back to the distribution centres in what would otherwise be empty trucks. At the distribution centres, the waste is sorted and consolidated. It is then collected by recyclers – more efficient than collecting from each store individually. This makes it feasible to recycle many more types of material.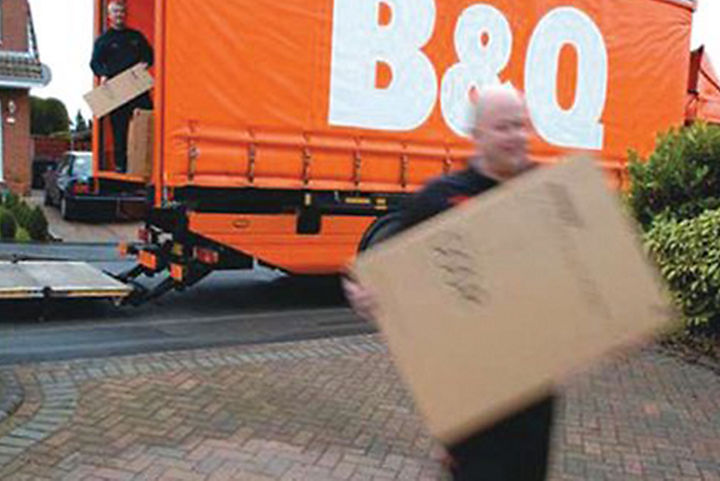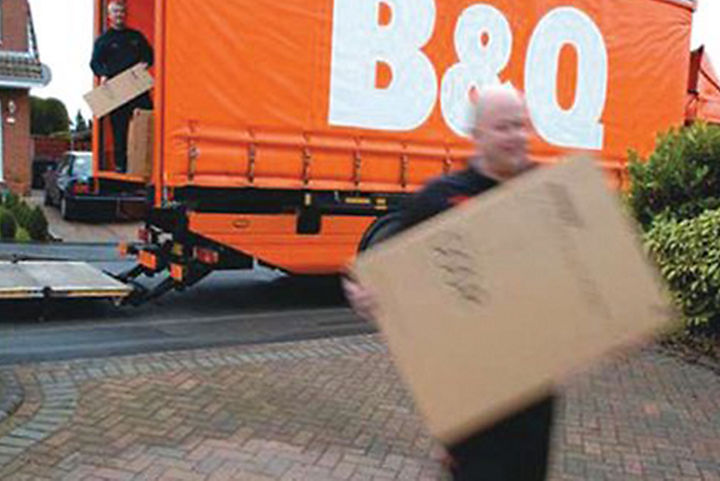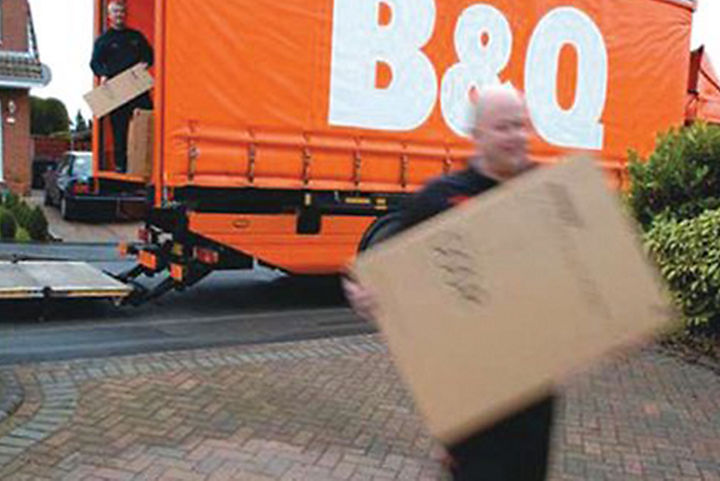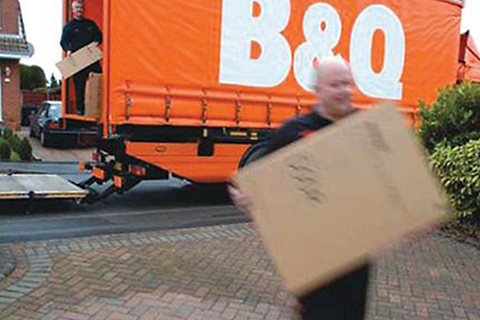 No car? No problem
Don't have a car? We recognise that many of our products are bulky, so finding a way to get your purchases home is important. Find out how to shop with us even if you don't have a car.